The Best LAN Games – July 2018
One great part of PC gaming is gaming on LAN. Whether you're attending a LAN party or hosting your own, locally-hosted LAN servers will allow you to play with your friends with little-to-no latency thanks to all of the gameplay happening on a local network.
Also see our article The 55 Best Games on Steam
You might encounter a few problems, though. Namely, you'll need to handle the LAN setup process, and you'll have to find the right games for your LAN party! We can't cover the former within the scope of this article, but today we can help you find the games you're looking for.
Our Recommendation: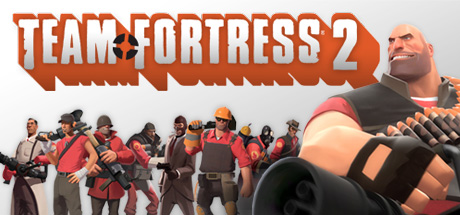 Team Fortress 2 is a Free To Play, class-based FPS with an endless amount of variety, thanks to its 9 classes, unlockable weapons and massive number of maps. Since the game is Free, you can easily host a LAN for up to 32 players on a sufficiently-powerful machine.
The only real downside to a TF2 LAN is that not everyone will have unlockable weapons, which can affect gameplay. If you happen to have a seasoned TF2 player at this LAN, they may have a slight advantage due to having a full arsenal of weapons to choose from.
Fortunately, TF2 is balanced around its stock weapons. All weapons are made to be sidegrades to stock, rather than upgrades, so the playing field should feel pretty even overall. For LANs with fewer players, we recommend sticking to smaller maps like KOTH Harvest and Lakeside.
Runner Up: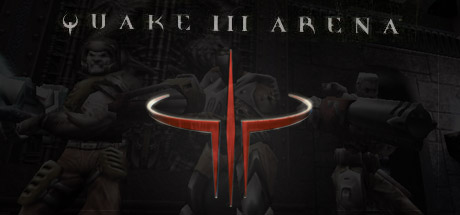 Quake III Arena is considered by many to be the classic pinnacle of the arena shooter. While it may not offer all of the cutting-edge graphics and mechanics of today's latest games, it's still just as fast-paced and polished as it was the day it came out.
If you want a game that prioritizes speed and mechanical skill over all else at your LAN party, Quake III is the way to go. Plus, if you buy a DRM-free copy on GOG, you can copy installation files to thumb drives or a network drive so everyone can get the game set up, and you only have to pay for it once.
Everyone else
If you're reading this article on or before May 24th, 2018, you can get this game for just 89 cents! That should lower the costs of acquiring copies of the game significantly.
Ratz Instagib is a simple enough game: you're a rat. You can propel yourself with a right-click to blast across the map, and with your left-click you can fire a railgun that "instagibs" anyone it hits. With fast and frantic one-hit kill gameplay and LAN servers supporting up to 100 players, Ratz is a great pick for your LAN party.
It also has pretty much endless customization options, from basics like FOV and sensitivity to options like beam types, beam color, enemy color, and more. With just a few minutes of setup, anybody attending your LAN party will be able to easily customize the game to their needs.
Remember GoldenEye for the Nintendo 64? If you're one of our younger readers…you probably don't, but for those of you who do, you remember one of the first hallmarks of the FPS genre. Developed by Rare and released on the Nintendo 64, it was one of the first big console FPS experiences.
With GoldenEye Source, the game has been recreated as a full conversion mod for the Source Engine, with better graphics and mouse/keyboard controls. It's pretty much just a straight-up better version of the original GoldenEye 64, and because of this, it's an easy recommendation.
In order to run this game, you'll need a Steam Account and an install of Source SDK Base 2007. Here's a Server Installation Guide and a Client Installation Guide. The setup may be a little bit difficult, but it's a genuinely great game, a nostalgia trip on top of it…and it's free!
Minecraft doesn't really need much in the way of introduction or explanation. It's…Minecraft. Available on pretty much every platform and a near-unprecedented gaming phenomenon, Minecraft is a great pick for LAN parties due to its core gameplay hook and LAN-friendly nature.
Hosting a local Minecraft server and playing through it with friends is a great way to spend a LAN party, with plenty of time to build things or play through Survival Mode.
The downside, however, is the cost of Minecraft. This game is pretty expensive compared to the others on this list. Statistically speaking, however, the people you're hosting are very likely to already own a copy of this game. If they do, that should alleviate the cost concern.
Disclaimer: Some pages on this site may include an affiliate link. This does not effect our editorial in any way.