The Best New Android Apps and Games – Summer 2019
Also see our article How To Delete ALL Photos from your Android Device
It's June, which means the sun is out, the air is heating up, and it's the perfect time for barbecues, pool parties, and camping. After a rough spring that felt more like an extended winter in parts of the United States, we've finally reached the point of no return for cold weather. For college students around the country, school has been out for nearly a full month, and high school students and younger only have a few days left to go, give or take some final exams. Summer is truly here, with two months or more of warm weather, relaxation, and vacation time ahead of us. Whether you're planning on taking a long vacation or you're just looking to get away from the hustle and bustle of your town or city for a few days, this time of year can help to provide a much-needed sense of relaxation and calm.
If you're looking for some apps and games to help keep you occupied during those long summer road trips, or you're just aiming to get some new content on your phone, we think we can help. This past month has seen a load of new apps and games for your Android phone, with some seriously impressive additions to what you might normally keep on your device. Two new games, including a minimalist ping pong title and a brand-new puzzle game with a morbid theme and some incredible pixel art, have arrived on Android to help you waste the summer away in the comfort of air condition. Meanwhile, we have four new apps to help you manage your summer, including an automatic do-not-disturb mode for driving, a notetaking app first made famous on iOS, a minimalist launcher designed to help you limit your phone usage, and an app made to stream your PC games right to your phone or tablet.
So, whether you're looking for a new game to keep you occupied in the back of the car, or an app to help you manage your summer plans safely, we have plenty of additions and ideas for your phone this summer. These are the best new apps and games for Android in summer 2019.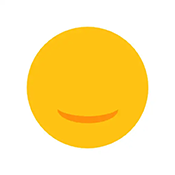 Originally released five years ago on Windows Phone, the development team behind Appy Weather has spent the last few years working toward porting the app to modern platforms. That begins with Android, and considering that our favorite weather app—Weather Timeline—shut down last year, we're excited that a new app might be here to take its place. Appy Weather features a clean design with large information and a generous use of white space, which may be love-it-or-hate-it depending on your own personal feelings about modern app design. Thankfully, the app has included a dark mode here as well, which helps ease the app on your eyes and keep things consistent with your phone's software design.
The app uses sliding displays and cards in order to provide the user with a ton of information at once, and generally speaking, it feels really great in practice. Clicking on cards expands on the information for your area, giving you additional info on the chance of rain, the amount of cloud cover, the wind, humidity, dew point, pressure, and more. Likewise, tapping on cards for later will show you weather info in a timeline view, offering the temperature, precipitation chance, and other info depending on what you click on when you begin. Swiping left gives you a weekly forecast, offering a really nice view of your week to come.
Appy Weather manages to bring well-designed charts and helpful, clear-cut language to its take on weather, making it easily one of the best weather apps we've seen to date. With so many weather apps on Android but so few actually featuring a sense of design and aesthetic, it's refreshing to see a new app come to Android and really nail it out of the gate. Appy Weather has a free tier, but it's fairly limited in scope, only updated five times per day while also using ads within the app. Appy Weather Plus runs you $3.99 per year, and in addition to granting you the ability to refresh your weather an unlimited amount, you also gain access to notifications, widgets, and ad removal. Comparable to other premium weather apps, the subscription cost helps the Appy Weather development team keep their service running, making it a no-brainer decision if you enjoy using the app.
It's rare a weather app impresses us in 2019. The last weather app that surprised us was Today Weather back in 2017, and today, we add Appy Weather to the list of apps. If you were upset over the loss of Weather Timeline, you owe it to yourself to check out Appy Weather. It's truly that good.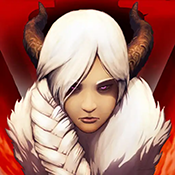 Originally released back in 2018 on iOS, Grimvalor has been one of our most anticipated games for Android in 2019. Praised for its art style, gameplay, and the fantastic sense of scope provided by the game, Grimvalor is a must-play game for anyone interest in action-platformer RPGs—especially those that require premium payments for a premium experience. The game sets you in the forgotten kingdom of Vallaris, a lost land where the future seems dark. Tasked with discovering the fate of the lost king, your character's quest quickly turns into a game of survival. Armed with a sword and not much else, you're forced to venture into a land that doesn't want you.
The controls are simple and straighforward, with left and right buttons on the left side of the screen to move your character and various action buttons on the right to take out enemies. It's unfortunate that the game is lacking any controller support, but there's always hope that, at least in the future, the development team rolls it out. Any serious Android gamer looking for a premium experience on their phone will want to check this one out. A hack-and-slash platformer featuring RPG elements isn't something we see all the time on Android, especially one that is lacking ads and in-app purchases. The first chapter is free when you download the game from the Play Store, and the following four chapters can be unlocked for a one-time purchase of $6.99. If you're at all interested in serious mobile gaming, you owe it to yourself to check this one out.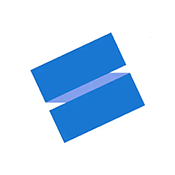 Not everyone will need an app like Skit, but for those who love to dive deep into the technical aspects of the apps they install on their phone will find it a total lifesaver. Skit is an application manager that bills itself as the simplest way to manage apps on your device, allowing you to share and extract user and system apps in an APK format from your phone. To some, this might mean next to nothing, but for those who love to view detailed information about the apps they install to their device, Skit is the best experience we've found so far. You can extract APK files easily from any application—including system apps—and share it to your friends for easy downloads. Skit also allows you to view information right from the date of installation, so you can check up on permissions, the amount of memory used, and much more.
With the premium version, Skit offers users access to themes like dark mode, detailed stats for each app, bulk deletion and extraction for multiple user apps, and much more coming in future applications. This makes Skit one of the most powerful application managers we've seen to date, and certainly better over anything you'll find pre-installed on your device. Skit Premium only costs $2.49 and is available as a separate app, so if you're finding the app useful on your device, definitely upgrade to the pro version.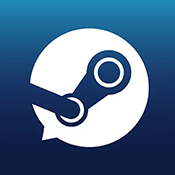 As the world's most popular place to play PC games (sorry Epic), having access to Steam on your phone is a must for any gamer. The Steam app on Android allows you to manage your library, shop for new games, and use your phone as a keypass to secure your account with two-factor authentication. With this new app from Valve, however, Steam has taken the step to remove chat from its placement as a tab in the main app and to spin it into its own thing. Steam Chat features an all-new redesign that seriously improves using the basic chat features on the platform, making it much easier to see what games your friends are playing, along with who's online and active versus inactive or asleep.
This new app brings mobile chat more or less up to parity with the original chat app on the PC, which also was recently reworked to add additional features and generally become a more useful app. In addition to seeing who's in a game, you gain access to a rich chat interface with improved support for links, videos, tweets, GIFs, Steam emoticons, and much more. You can also add friends on Steam with an invite link generated right within the app, you can manage and customize your notifications within the app settings, and of course, group chats are now accessible, allowing you to plan your next raid or to have an off-topic chat about your next D&D session. If you're a Steam user, this is absolutely a must-have app.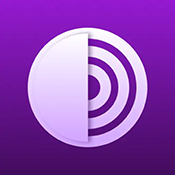 Following months of beta testing, Tor Browser has finally gotten a full stable release on Android, bringing one of the best browser for security to your phone. Tor allows your web traffic to funnel through the Tor network, which exists as a series of encrypted computers set up worldwide. The browser, based on Firefox 60, works in the background to isolate each website you visit while browsing, helping to stop third-party trackers and ads from logging information on you. Tor claims your traffic is relayed and encrypted three different times when browsing through Tor Browser, allowing you to access sites your ISP may have blocked and making it simple to browse securely without a second thought. If you're looking for a new browser to help keep you secured when browsing online, or if you're already using Tor on your laptop and want to pair your browsers together, Tor is a solid offering on the Play Store.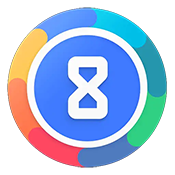 One of the newest trends in the technology world comes from tech companies trying to help users who feel overstressed and overconnected to unwind without their devices. Both Google and Apple have rolled out changed over the last year to their respective mobile operating systems designed to help people understand their phone usage and generally improve how devices affect our lives. Google's service, called Digital Wellbeing, the service upgraded settings menu that is entirely focused on trying to improve your own usage of your smartphone. Both Google and Apple used their 2018 software updates to focus on this, with Google rolling out Digital Wellness to their Pixel devices and a few other select phones on the market for testing.
Of course, if you don't have one of those phones, you won't be able to access Digital Wellness, leaving most Android devices without a feature that has already rolled out to most iPhones. That's where ActionDash comes in, a new app from the development team behind Action Launcher. Based directly on Digital Wellbeing, ActionDash allows you to track your activity on your smartphone, including app usage, notifications, and much more.
It's smart to think of ActionDash as a dashboard, a way of viewing your usage and working towards curbing your smartphone addiction and habits. The main display of ActionDash shows plenty of content from the get-go, but the main display is a pie chart showing your usage of each app and your overall time. This helps you to see what app(s) you're spending the most time in. Whether that be Instagram, Reddit, Twitter, or something else altogether, you can see the display of your usage here. If you find yourself using much more of an app that you realized previously, it's easy to kick that app out of your life or to try to make an effort not to use it. Also listeds at the top of the display is your notification count—which, in our experience, is much higher than you might expect—and the number of times you've unlocked your phone.
The app even made some useful changes over Google's own tool, like a dark mode and making the day start at 3am, which means even Pixel owners will find it handy. If there's one downside, it's the limitations implemented without first purchasing an in-app license. Still, enough of the features here are easy to access, even in the free version of the app, which means most users can test the app to ensure it's worth implementing into their lives. At $6.99, the in-app purchase might seem a bit steep, but it unlocks a ton of functionality for less than the cost of an appetizer at your favorite restaurant. Definitely check this one out.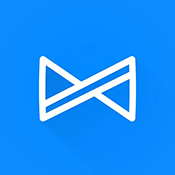 There's no shortage of apps available online on both your browser and on your smartphone to help you save cash or to manage your bank account. Mint, You Need a Budget, Pocketsmith, and many more options you can grab today help to balance your spending, but few of them work how Albert works. A unique app, Albert allows you track your finances in real time, much like many of these other tools, but with the added helpfulness of a virtual assistant, similar to the Google Assistant built into your phone. The app has been available on iOS for sometime, but finally rolled out to Android earlier this year, bringing a virtual financial assistant to your phone whenever you might need it.
The app allows you to connect your bank account to their service, just as we've seen with apps like Mint, allowing you to create a financial plan that fits your goals. Whether you're looking to save some cash for a rainy day, trying to plan a vacation, or you want to start working towards reducing your debt and saving for your retirement, Albert is designed specifically to help you get there. Though your financial assistant is virtual, the app's features come with the backing of a real financial team, helping you to plan your financials for the day, month, year, and beyond. With a fully personalized plan, you can track your financials before heading out to a bar or planning that weekend trip, saving automatically within the app with Alber Savings, and cashing in your money at any time.
A fair amount of security settings helps to ensure that Albert is keeping your money secure. Utilizing the same security systems used by most banking apps, Albert ensures your information is encrypted before storing your name and other personal information. Your banking credentials aren't stored at all, and tools like Albert Savings are FDIC-insured up to $250,000. Smart notifications help to ensure you know when a subscription fee takes place or you've gained money through a tax refund, and you can track your accounts from right within the app. The only major complaint with the app comes from the lack of support for certain regional apps, which may limit the audience for who can use this app. If you're looking for help meeting your financial goals in 2019, this is the perfect app for you.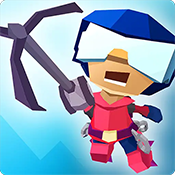 We're fans of any game that just feels fun to play, especially on mobile, where we don't always have time to dive deep into console-level solo experiences or grand multiplayer battles. Hang Line is the perfect example of a quick, simple, puzzle-platformer designed around one of the best tools in modern gaming: a grappling hook. Anyone who's played Just Cause knows that a grappling hook in a video game is always good news, with games like Sekiro: Shadows Die Twice adopting the tool to a period piece and Marvel's Spider-Man using a similar tool with Spidey's web shots. Obviously, the differences between a free-to-play mobile game and a AAA video game title are incredibly different, but it's the same sense of kinetic movement that make Hang Line fun to play.
The game is simple enough: you're a character equipped with a grappling hook, working to swing your way up icy mountain terrain in order to rescue survivors who lay stranded along each level, all while avoiding natural disasters like rocks and falling avalanches. The game offers 50 levels over five different environments, along with endless modes that allow you to continue to swing for as long as you want through the game. With 90 characters and additional add-ons through gadgets like jetpacks and stasis fields, Hang Line is a great addition to your games folder.
4. Micro Vendor Adventures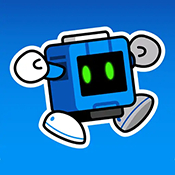 Micro Vendor Adventures is a brand-new platforming title that promises to recreate the joy of playing games on a Gameboy Advance. You control a small Vending robot, moving soda cans around the levels to customers ordering soda. The game is fairly simple, with three buttons taking their places on the bottom of the screen as you move around each level, completing puzzles in order to properly move the can of soda. The levels, especially early on, are fairly simple, but if you need something with more challenge, the collectables scattered around each level really make things more difficult, as you'll have to think about each solution to getting all the coins scattered throughout each level. As a puzzle-platformer, Micro Vender Adventures doesn't reinvent the wheel, but it has a lot of fun along the way.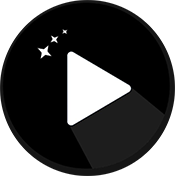 Plenty of video players allow you to play movies and other videos you might have saved on your device, but few of them are based around watching videos at night as much as Night Video Player. Perfect for anyone who loves watching movies late at night from their phone, the app is a competent video player in its own right, but it's really designed around those who might be catching up on their video collection in bed. Completely ad-free, Night Video Player offers a number of improvements and feature upgrade over their competition to make it a no-brainer video player to keep on your phone.
The main feature of the app comes from a voice amplification feature, similar to other settings we've seen on devices like Roku's players for your television. This works in the background of your video to minimize sounds like explosions and music while amplifying dialogue, making it easier to hear the video at a lower level when playing it back in bed. The player includes dark mode by default, and can lock the player controls, making it easy to hold your phone in bed. With support for most video file codecs, the app is a great addition to your video players on your device.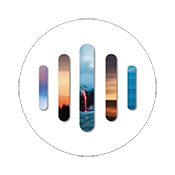 It can be tough to find a wallpaper app that does everything we want for the backdrops of our phone, especially on Android. There have been some excellent apps in the past, but largely speaking, every time we look at a new wallpaper app, it disappoints us in some way. Paper Splash does a decent job avoiding the traps set by other apps. As a brand-new wallpaper app, Paper Splash pulls directly from Unsplash while simplifying the experience and offering clean, minimalist backdrops for your phone. With no ads, a featured wallpaper each day, and a preview ability that allows you to see how the wallpaper will look with your icons, Paper Splash is the newest must-have wallpaper app for your device.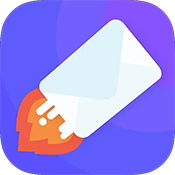 TextBlast isn't an app you'll use every day, but when you need it, you'll be happy it exists. Designed for sending bulk messages out to your friends or family at once, TextBlast allows you to write your text message while marking where names need to be swapped out for each contact. It's not the easiest app in the world to use, but once you get over the learning curve of adding contacts to the app, it's actually pretty straightforward. The app makes it easy not just to send out mass texts, but to make sure you don't mess up the names of each contact when sending out your texts. An in-app purchase to unlock the app's full feature-set does exist, but if you can make do with the limitations of the free version, TextBlast is a great new utility for your phone.
Disclaimer: Some pages on this site may include an affiliate link. This does not effect our editorial in any way.