Top Four Google Chrome Extensions to Download & Save YouTube Videos
Since originally publishing this article, we have created our own VERY SIMPLE to use YouTube video downloading tool that will work from your Mac, PC, iPhone or Android. Please give it a try here.
Also see our article How to Delete Your YouTube Account
YouTube has been around since 2005, more than a decade, and in that time, it's come to completely dominate the online video world. The word YouTube itself has become synonymous with entertainment for millions of kids, teens, and adults around the world, and the site has more than a billion (with a "b") active users every month. From Let's Plays to makeup tutorials, prank videos to vlogs, there's something on YouTube for everyone to watch—that's what makes the service so attractive to its users. With 300 hours of videos uploaded every minute and five billion videos watched on YouTube per day, it's no surprise that users absolutely love watching their favorite content makers create interesting content and ideas.
One problem that some users have with the service is that watching YouTube videos within Chrome is easy, but doing anything else with those videos can be hard. There are a ton of reasons to want to save and download videos to your own computer for future use. Some users like to take their videos on the go, for when they're out of range of cellular connections or WiFi hotspots. Other users like to use content from other videos to make remixes, reviews, and other new content of their own. But no matter the reason, YouTube and its owner Google don't make it easy to take videos offline. The only legitimate way to download YouTube videos for online consumption is to sign up for a YouTube Red account, but at $9.99 a month, most users have better things to do with that money, particularly since a YouTube Red account doesn't allow you to use those videos in any creative way outside your own mobile device. There are a number of shady websites that promise to let you take your YouTube videos offline, but they can often be riddled with ads and malware.
However, if you use the Chrome web browser, there are number of extensions and plug-ins that can make your YouTube offline experience a little bit better than it is right now. While the Chrome Web Store is filled with useful utilities designed to make your browsing experience a little better, we've found four of the best Chrome extensions for letting you download YouTube videos without having to jump through any prominent hoops or hassles. These extensions are guaranteed to work and work well, and we'll make sure to keep our eye on this list every few month to make sure all four plugins are still reliable. If one of our recommendations isn't working, let us know in the comments below. YouTube and Google are constantly working towards rendering these apps inoperable, so don't be surprised if one fails to work unexpectedly following a major YouTube upgrade. Without further ado, these are our four recommendations for downloading and saving YouTube videos through Google Chrome extensions.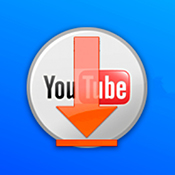 FastestTube is not only compatible with Chrome—it's compatible with most standard browsers used around the world, including Internet Explorer, Safari, Firefox, and Opera. The app isn't available on Chrome's webstore because, unsurprisingly, YouTube and Google don't love people downloading videos from the site without either paying for YouTube Red or getting a direct copy from the owner with their permission. That said, it's still easy to download and install. Start by downloading the compressed .zip file from FastestTube's website. You can do this by hitting the Chrome icon on their website. Extract the compressed Zip in File Explorer. Open the extension's extracted folder, and then click the Install.bat. Next, open the Extensions page in Chrome; and drag the fastesttube_2.4.0.1 file in the extracted folder onto the Extensions page. Click the Add button to add FastestTube to the browser. Finally, click FastestTube's Enabled check box.
When you open a new YouTube video, you'll notice a Download button has been added to the video, which you can click to open a menu that allows you to download videos in both audio and video formats. If you're looking to save the entire video with both audio and video, you can save the video in either 360p or 720p in MP4 format. If you're looking to save the video in a higher quality—say, for use within a video creation of your own—you'll want to download a 1080p video only copy along with a higher quality M4A audio stream before syncing the two pieces back together in the editing software of your choice.
In terms of features, FastestTube doesn't have a lot to note. You can disable autoplay, annotations, and ads from right within the plugin itself, though we found the ad blocker to be spotty at best, and outright non-functioning at worst. The installation process is also a little shady, which might turn off some users from using the program, and without some amount of backtracking or terms of service for the app, it's hard to know where the app is coming from and who can access its data. We also haven't seen many updates for the app since 2016, putting the future of the app—and any upcoming features or security updates—into question. That said, it's still a usable app, it works fast, and it's free. Definitely check this one out.
3. YouTube Video Downloader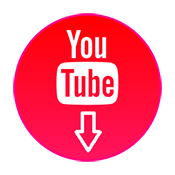 YouTube Video Downloader is an extension compatible with Chrome, Firefox, and Opera. Much like the above-mentioned FastestTube, Video Downloader is installed by heading to the group's website and clicking "Download for Chrome" on the extension page. As before, the page will download and save a .zip file to your Downloads folder, which you can extract right from within your computer's file explorer on either MacOS or Windows. After you've extracted the folder, head into Chrome's extension page by hitting the triple-dotted menu icon in the top-right corner of Chrome and selecting "More Tools," then "Extensions." Once you've opened this page, look for a small checkbox at the top of the page titled "Developer Mode." Check the box, then press "Load unpacked extension…" This will open a file explorer within Chrome; from here, browse to the extracted Video Downloader folder, select it, and hit OK. The extension will automatically add itself into Chrome; you'll know you completed the process correctly when a new tab displaying a Thank You for Installing page opens in your browser.
So, once you've installed the extension, how well does it work? Overall, a bit better than what we've seen previously from FastestTube. In practice, the extension works identical to how we saw FastestTube load—open a YouTube video and you'll see a green download button next to the subscribe button on YouTube's interface. We will mention that we had difficulty getting the button to show up in the newer YouTube interface; sometimes it was there and sometimes it wasn't. The developers are still actively working on this, with the most recent update having rolled out in July of 2018, so keep your eyes open for a fix coming soon. That said, when the button does work, you get a ton of different download and saving options for both music and video formats, making it really easy to save whatever you need from YouTube for your own use.
There's a whole page of options that can be edited as well, making it easy to change settings and preferences on the fly. You can change the file format options that are show within the download interface, including formats like MP4, FLV, and WEBM. MP3-only files are also available for download, making it easy to choose your favorite songs or music tracks for download from YouTube. Video Downloader has an option to add a screenshot button, which, with one tap of a button, allows you to automatically save and download a PNG formatted photo screenshot from the video you're watching—super useful stuff. There's some other general enhancement stuff added by Video Downloader too, including a pop-out mode, the ability to minimize the video in the corner while scrolling through the comments section, and so much more.
Overall, Video Downloader is a solid offering, even if some of the bugs keep it from working all the time. The added features and options do help to put it a little over the top of what we've seen from other YouTube downloaders and it's a great option to keep on your list.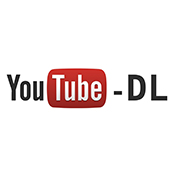 By far, YouTube DL is the most difficult program to use on this list. If you're looking for simplicity, you aren't going to find it here. YouTube DL doesn't even have it's own visual interface—to gain that, we're going to have to install a separate program that will allow it to have that interface for easier downloads. At the same time, however, YouTube-DL is kept up to date more than any other YouTube extension we've seen online, so you're also likely to have a much better experience when using the app. On its own, YouTube DL is a command line interface, installed from GitHub where the original source code is kept. If you're at all familiar with using these types of programs, YouTube DL will be a cinch to set up, especially on Windows, where you won't have to use any sort of command line or code and instead have the option of using an executable file. For MacOS users, you'll have to be comfortable using Terminal to install this one. Still, let's take a look at how to install it. You'll want to head over to YouTube DL's installation page here for more information and for the file downloads if applicable.
Once you've installed the file as detailed on the installation page, you can either run the program through a command line by using the executable file or by using command line interfaces on MacOS, or you can use the optional YouTube DL GUI interface that is available for download here. While not technically a browser extension, what makes YouTube DL so great is the ability to work outside of YouTube exclusively. This means changes to the YouTube platform UI shouldn't stop you from downloading videos. Side-stepping these issues of support with future updates to the YouTube platform is one of the best things about YouTube DL.
As far as outside features go, you won't be seeing much here. Even with the GUI installed for YouTube DL, things are pretty standard and simple. You can add URLs to your download list, view downloads, and that's about it. Downloads, when completed, will be added to your personal hard drive, where you can view your completed content. GitHub has a full list of keywords and terminal instructions on how you can use commands to change the appearance and content of your download, but overall, things are pretty standard within YouTube DL. If you're comfortable with command lines and terminal interfaces, as well as adding programs to your user PATH on Windows, this is definitely the best option.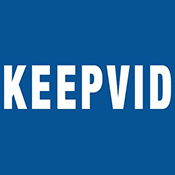 KeepVid is our favorite website to download audio, video, or both from a YouTube video quickly and easily, so it's no surprise that their Chrome extension is our favorite of the bunch. Though not perfect by any means, KeepVid's own extension seems to work better than any of the others we've tested, with more stability, more reliability, and a better instruction guide than any other extension out there for downloading videos. The steps are simple: install TamperMonkey, an extension available right inside the Chrome store that allows for special userscripts. Once TamperMonkey's been installed into Chrome, you have the option to add KeepVid's own userscript from their website. Unlike script and command lines like YouTube DL above, downloading a userscript from TamperMonkey and putting it into effect is as easy as a few clicks—you won't have to do anything else.
Once the app is installed, we still ran into a few problems. First, the extension seems to have difficulty on newer versions of YouTube, specifically the June 2017 update with the newer version of the YouTube subscription button. Sometimes the button would appear, sometimes it wouldn't. In older versions of YouTube unaffected by the recent change, the button appears as it did in KeepVid's own screenshots. The other major problem with KeepVid is recent: as the company continues to push their into premium and Pro versions of their software, 1080p downloads have been hidden behind a paywall implemented by KeepVid to earn more cash from their downloading business than ads can. You may only get a few free downloads through YouTube before you're forced to pay for the application.
Problems aside, it's still the easiest way to download videos through KeepVid; rather than using their own website, using their TamperMonkey script makes it really easy to just download with a couple clicks. While we wait for KeepVid to update their script for newer versions of YouTube, they also have their website as a permanent backup, along with mobile apps for Android that make downloading on the go really easy. None of these are perfect choices, but KeepVid is the easiest to install, safest to use, and our favorite of the bunch.