How to Install and Use the Plex Addon for Kodi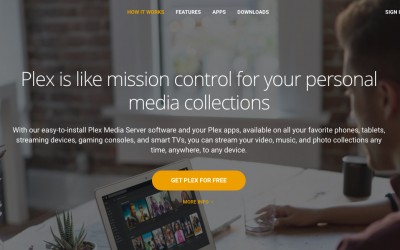 Plex has released an official unofficial Kodi addon. That's right; you can now enjoy Plex with your Kodi setup. The official Plex addon has all the bells and whistles you've come to love about Plex itself. You can stream most any music and video content. So, your media library stays extremely organized using Plex's natural categorizing features.
Also see our article How to Use Plex on Your Chromecast
Now before you get too gung-ho if you're already a Plex Pass subscriber then, you'll be able to install the Plex for Kodi addon now. You get to preview the application before all other Plex users. Otherwise, you'll have to wait until they make it available for everyone.
You're probably itching to get Plex installed for Kodi. Let's get into it, come on.
Plex Pass Premium
If you're itching to try Plex on Kodi then, you could splurge the $4.99 for a monthly subscription and try it out. You can get up to 4K streaming, ability to record using Plex Dvr, syncing movies and music for offline viewing to your mobile device, parental controls, and early access to features before other Plex users. Such as the Plex for Kodi addon.
All right, enough of our jabbering. Here's how you can get and install the Plex for Kodi addon.
Go to the Plex website and where it shows the available platforms on the main screen scroll until you see the Kodi icon.
Then, click on Kodi. You'll get brought to the Plex for Kodi page. This is where you'll see that it's only available for Plex Premium subscribers to preview currently.
If you already have Plex pass premium scroll to the bottom of the Plex for Kodi page. Alternatively, you could sign up and get it now.
Next, click on the download instructions button and follow the steps to install the Plex for Kodi addon.
Now just follow along with the instructions you've received. You'll be on the way to having Plex and Kodi integrated beautifully and hopefully without a hiccup. Enjoy.
Don't have Plex Pass Premium? No worries here's how to get it.
Sign Up for Plex Pass Premium
If you want to sign up for Plex Pass Premium, after you've logged into your Plex account navigate to your Plex Settings.
Click on My Account then, click on Settings.
Then, click on the Subscriptions button which gets highlighted in orange.
Now you'll be on the Plex Pass premium subscriptions page. You'll have the option to select monthly, yearly or lifetime Plex pass. Monthly cost is $4.99, yearly $39.99 or $149.99 for a lifetime subscription.
After you've selected your subscription plan choice, you can use a credit card or your PayPal account for payment.
Not willing to pay for the Plex Plus premium service or a little low on funds? Then, you'll just have to wait. The kinks are still being worked out like getting Plex companion (the remote control) function working, channel support and some other music features fully operational.
So, if you've already got a Plex Pass Premium subscription, go ahead and grab the Plex for Kodi addon directly from the Plex website today. You'll even get support from Plex in the Plex for Kodi forum.
Plex plans on making the Plex for Kodi addon entirely official very soon so, keep your eyes open for upcoming news on that front. The Plex team is also continually developing the addon for more and more improvements and ease of use. Needless to say, it'll be around for a long time to come.