The Best Android Shopping Apps – July 2018
It's silly to underestimate how smartphones have changed the way we live our lives. From how we consume and create media, to how we communicate with our friends, it seems like the past decade has revolutionized the world over. Among the changes, one of the largest might be how we shop. The decline of the popularity of malls throughout America seems tied directly to the rise of online shopping, and with smartphones, buyers now have the option to browse in-store, to compare prices immediately, and to shop elsewhere to save a buck. Truly, the 21st century has seen not just a revolution in shopping, but a renaissance. There's never been a better time to be on the lookout for a deal than right now.
Of course, not every shopping app is the same, and with each offering something a bit different, you might want to download a few to keep on your phone or tablet at all times. From big-box apps that show you maps of their stores to auction sites for picking up products on the cheap, there's plenty of selection in shopping apps. So take a break, and go "shop" over at Google Play to pick up a few of our highlights below.
Our Recommendation: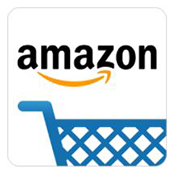 You can't talk about the best shopping apps for Android without talking about Amazon. By now, everyone knows what Amazon is, but if you've avoided the mega-online network, you've definitely made a mistake. Not only is Amazon one of the best ways to shop for electronics, movies, books, and so much more—they also have one of the best paid online services with their Prime membership available for an annual charge of $99. While this may sound steep, what you get in exchange for your Benjamin is one of the best values you can find if you're a regular consumer of media or online shopping utilities.
The basic Amazon app is organized like many other shopping apps, with targeted deals and recommendations on its front page. Above this, you'll find a search box, a voice-search button, and the ability to scan photos of items or barcodes for comparison shopping. This is one of the best features included in the Amazon app, as it allows you to shop physically in a big-box store, while still guaranteeing you'll get the best deal on a product. While the service works best on barcodes, it also allows you to scan images of DVDs, Blu-Rays, video games, and similar products to search even without a barcode. In my testing, this system worked well enough. Scanning a 3DS cartridge without the case returned unrelated 3DS games, but scanning the box art gave me the exact game I had been holding in my hand. I tested the service out on a number of barcodes as well, and so long as the product wasn't a locally-purchased object (something you wouldn't be able to find online, for example), I had no problems finding results for items like vitamins, allergy medicine, and a bag of chips.
The app's appearance isn't quite as modern as I'd like, but it's good enough to work well in daily usage. Sliding open the menu to the left of the screen reveals most of the options you'd need for a shopping app. Assuming you're logged into your Amazon account, you can easily view your browsing history, recent orders, and wish lists without scrolling through endless options. The "shop by department" link is what most people will use to do their shopping. It gives you nearly every option and category you could want in a store, from appliances and arts and crafts to video games and wine. Seriously, Amazon is the Walmart of the future: they have everything, and more, and then even more.
Browsing through options is easy enough. You select a department—I selected computers, for example—which gives you a list of featured items in that department, such as "computers powered by Intel and Microsoft," before listing the best-selling items in a single category. From there, you can select both your sorting and filtering options. Sorting is available by featured items, highest rated, low-to-high or high-to-low pricing, and filters, of course, will depend on the department you're interested in.
There's plenty more to Amazon when you add in all of their Prime membership offerings, which you can browse and peruse to your heart's content by selecting "Prime" from the menu I mentioned earlier. Amazon Prime offers so much, it's impossible to break it all down here. In addition to exclusive deals only made available to Prime subscribers, you'll get Prime Video, Amazon's Netflix competitor, Prime Music, Amazon's Spotify competitor, Prime Reading, a sort-of Netflix for Kindle e-reading, Prime Photos, a photo-backup and printing service—and of course, Prime delivery, which offers free two-day shipping on nearly every item in the store. For most people, the savings and efficiency offered by delivery alone are worth the cost of a Prime subscription; for everyone else, you should be able to justify it considering the rest of the offerings.
From right in the app, you'll gain access to most of these features, including the Prime Video section, which includes feature films and shows you won't be able to see on Netflix or Hulu. I'm not just talking about their exclusive shows like Transparent—Prime Video seems to offer more recent Hollywood films than any other service, including (at the time of writing) Manchester by the Sea, Everybody Wants Some!!, Hello My Name is Doris, and Interstellar. Years ago, Prime Video seemed like an after-run, but their service has grown exponentially since it arrived on the scene a few years ago.
Overall, I just can't imagine a better service than Amazon's app. No matter what Amazon service you're trying to take advantage of—from pure shopping and price comparison needs to the ability to stream videos and music over your device with an active Prime membership—you're practically guaranteed to be satisfied by the offerings of Seattle's favorite non-coffee related company. Chances are you're already an Amazon user, so if you aren't using this app, you're missing out on something great.
Runner Up:
If Amazon isn't good enough for your inner deal-hunter, don't worry—eBay fills the remaining niche nicely, so long as you aren't against buying used or refurbished items. Just like Amazon, you probably know what eBay is; Toy Story 3 referenced it nearly ten years ago, after all, so we aren't talking about an unknown organization here. Around since the 1990s, eBay is a service that might scare off potential buyers with the added complexity of auctions. Rest assured that eBay is not only a safe and easy to use service, but in fact, a great choice for picking up goods on the cheap.
eBay's Android app is, in my eyes, much cleaner than its Amazon equivalent, showcasing what a material design-focused Android app can look like. Much like Amazon, eBay's home screen is styled to display recommended items for you, as well as your auction watch list. At the top, you'll find a search bar and voice icon, but no option for scanning items and barcodes. The sliding menu on the left looks similar to any menu you'll find on modern Android apps, and allows you to view notifications, messages, and your own personal bids and offers. Much like Amazon's department menu, eBay offers users a categories section.
eBay's category sections is a bit easier to navigate than Amazon's, offering a reducing list of menus the deeper into the application you go. For example, selection "Cell Phones & Accessories" allows you to select from a dozen other categories, including smartphones, smart watches, vintage cell phones, and accessories. This amount of selection and variety makes it easier to browse eBay's auction system, which, for obvious reasons, appeals to a different market than Amazon's buyers. Still, if you're interested in finding used or closeout deals, you're more likely to find what you're looking for through eBay's organization.
Obviously, eBay doesn't quite offer the same amount of functionality as Amazon. Without a Prime-like service, you aren't going to be watching movies or listening to albums through eBay's application. The good news—if you're trying to sell on eBay, this app provides you with all the tools you need to create a listing. If you're buying, you can view your bids and raise as necessary. The notification system works well, and it's easy to view your followed members, searches, and items from the menu bar on the left. You can also view your messages, making it easy to communicate both with sellers and potential buyers.
One great function of eBay: their deals layout is far superior to Amazon's. You can quickly and easily view offered deals, compare prices, and browse products over a dozen different categories. Whereas Amazon limits plenty of their deals to Prime members only, you're bound to find something offered by eBay's deal service that's appealing. The deals section offers a front page of "featured" items, displaying the best of the best, along with tech, fashion, home & garden, automotive, and other deals. From phones and computers to gift cards and suitcases, the deals are not just cheap: they're typically offering a pretty good product, often new and unused, from reputable sources. I've seen deals from both Best Buy and Target-owned eBay channels offer products on clearance at a fraction of the cost offered by their own box stores.
Overall, eBay is a great way to pick up a deal, so long as you remember that many of the products on the site are both available only by auction and in a used state. Unlike Amazon, there is a bit more thinking into picking up an item from eBay. There is always a slim chance of being scammed, but smart shoppers will be able to detect a bum deal from a mile away. If the price is too low to believe, too good to be true, or the seller is new and untested, chances are you should avoid them like the plague. Personally, I recommend using eBay in conjunction with Amazon. The deals on eBay are too good to stay away, but often times you're better off buying a new product from Amazon. Both apps offer great services, and I'd recommend either in a heartbeat.
Everyone else
Disclaimer: Some pages on this site may include an affiliate link. This does not effect our editorial in any way.