The Best Android TV Boxes – September 2017
Set-top boxes for your television seem to be the thing to buy these days, and it's easy to see why. With a focus on streaming services like Netflix, Hulu, and HBO Now, set-top boxes have become an easy and affordable way to add these networks and apps to any television without having to replace the actual device, which can cost hundreds of dollars. These boxes are also often much faster than the included applications on smart TVs, and even offer additional functionality like games or voice search using included remotes. With the massive popularity of streaming services and the affordability of boxes and sticks from Amazon, Google, Roku, and other companies, it's no wonder these gadgets have become affordable gifts, making it easy to please everyone in your family and add a little more functionality to your old television.
Also see our article The Best TV brands – Which Should you Buy?
Naturally, every company seems to be trying to find the right combination of specs, features, and price for the market at large. While Google offers their bargain budget Chromecast device as a way for consumers to gain access to streaming apps by simply using their Android or iOS devices, the company also offers a product line that compares closer to Roku's higher-end products, the newest Apple TV, and gaming consoles like the Xbox One and PS4. Called Android TV, the platform works as both a Chromecast device (thus replicating the function of their budget line) and as a full set-top box with a remote, visual interface, and a full set of apps and games. Android TV, first launched in 2014, is also a successor to Google TV, a little-used platform that Google originally launched back in 2010 that was built off of Chrome with the help of Intel and Sony. Instead, Android TV uses the Android operating system, complete with the Play Store and a full suite of applications available to the end user.
Unfortunately, there aren't a whole lot of Android TV boxes for sale, but that doesn't mean that you can't find a good one. If Google's Chromecast doesn't offer enough features for you, and you'd rather have a real remote, a standard interface, and a complete set of apps and games, there are only a few boxes you should look at seriously. These are our favorite Android TV boxes on sale right now.
Though there aren't a ton of options on the market, our favorite option for sale right now is NVIDIA's Shield TV, a successor to their popular Shield and Shield Tablet Android devices. The Shield TV currently for sale represents the second generation of the platform, with a smaller body size and future support for Google Assistant. Though the box uses the same Tegra X1 processor as the original 2015 Shield TV, the new size and upgrade controller mean it's one of the best Android TV boxes you can buy right now, complete with the same power we loved in the original version.
From the get-go, the Shield looks different than nearly every other set-top box on the market right now, Android TV or otherwise. Unlike other boxes, which typically look round, soft, and uniformly black, the Shield has a sharp, angular design. While this means you won't be able to set anything on top of the unit itself, since its diagonal top frame creates an unbalance for anything above the device, it also creates a unique look that really catches the eye. Complete with green highlights and a black matte/glossy plastic build that is reminiscent of the PS4, the whole device looks really great. And though it can sit horizontally without a problem, NVIDIA also sells an equally-angular stand for holding the device up vertically, allowing for a smaller footprint in size and for better ventilation. The second generation of the Shield TV console is about 40% smaller than the original release, but both systems use the same stand utility.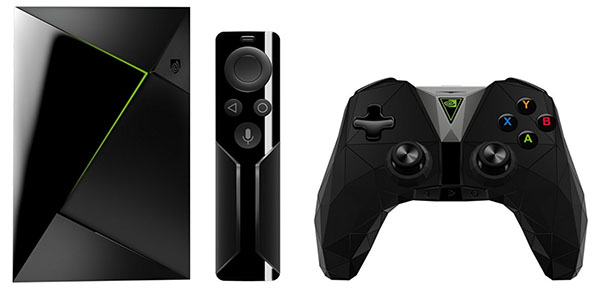 The same goes for specs. Despite upgrading the platform during CES at the beginning of this year, NVIDIA has stuck to the exact same 16GB of storage and Tegra X1 processor for powering the device. There's nothing inherently bad about keeping the specs the same, though. The X1 is a powerful chip, and despite its age, still more than holds its own against competing chipsets from Qualcomm. The box also uses 3GB of RAM, plenty for something like a streaming device, and runs on Android 7.0 Nougat, with NVIDIA's own custom software built-in on top of the device. It's worth noting the 2017 version of the Shield TV removed the microSD card slot from the back of the device, so the only current way to expand your memory from the included 16GB is to use one of the USB 3.0 ports along with a flash drive.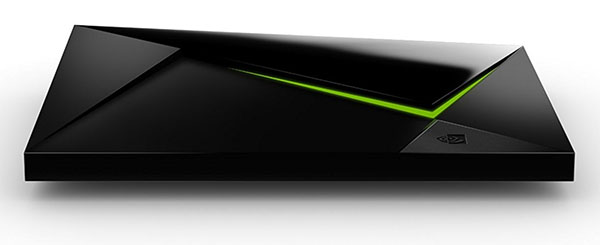 So why should you drop $199 on the Shield TV over some of the cheaper boxes on this list? Normally, we'd question the same thing, but in the case of NVIDIA's platform, they've truly offered up enough features on the Shield TV to more than cover the asking price. In terms of hardware, the Shield TV now includes an improved remote, complete with an IR blaster allowing you to control your television, stereo system, or anything else that uses the IR standard. The remote is also now powered by watch batteries, as opposed to the original rechargeable remote meant for the first gen Shield TV. The remote also supports Bluetooth, which is how the device and remote interact. Also in the box, you'll find the Shield Controller, newly reworked and revised for 2017, which is used to play games on both the Shield TV itself and any Bluetooth-ready gaming device, including PCs and gaming consoles.
Software-wise, the Shield TV is just as packed with exclusives and features you'll want to buy the device for, especially if you fall into one of two camps: 4K television owners and PC gamers. For the former, the Shield TV includes support for showing content in 4K, making it one of the only Android TV boxes—and one of the few set-top boxes in general—to do so. It's such a powerful box that you'll have no problems being able to throw tons of 4K content at your television without any sort of lag, choppiness, or slowdown. As for PC gamers, it should come as no surprise NVIDIA, manufacturer of some of the most popular graphics cards on the market, has included their traditional suite of gaming applications on the device. As long as you have a supported graphics card and a network that can handle streaming, NVIDIA's Gamestream application will allow you to beam your games from your computer to your television without having to use any sort of wires or cables for displays. If you aren't a PC gamer, you can still take advantage of NVIDIA's GeForce Now streaming platform for games, assuming you can drop the $7.99/month to play a wide library of games.
There are a few additional software advantages if you don't have a 4K television or game on PC but are deadset on using Android TV as your platform of choice. First, the Shield TV marks one of the few times Amazon Instant Video has been included on Android TV as an application, making it a must-have if you're an Amazon user looking to access their content from a Google device. Most Android TVs don't offer Amazon Instant Video on their devices, and notably, the app doesn't allow for Chromecast streaming. Finally, the Shield TV is also supposed to support Google Assistant, with an update originally promised to roll out in early 2017. But it's August, as of the time of writing, and no update has come. It's unfortunate, but simply a scratch in NVIDIA's otherwise incredible device.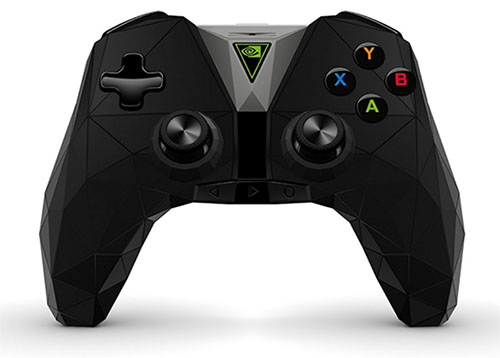 Here's the overall conclusion: if you're deadset on purchasing an Android TV, the NVIDIA Shield TV is the one to buy. For $199, you're getting a powerful 4K media box, complete with a full suite of applications including Amazon's own video app, a major score for the gaming company. The included controller is wonderful for playing games both on and off the Shield TV itself, and the smaller size and footprint is great for storing under your television or inside your media center. This is in addition to all the classic software included with Android TV, including Chromecast. But the ultimate question you have to ask yourself is, for $199, is it worth getting the Shield TV, complete with all the benefits of Android TV and the Google platform, or for an extra $50, is the Xbox One S a better buy, even if only for the media content on the Xbox. The One S supports 4K Blu-Ray discs, along with most of the other streaming apps we've come to expect on set-top boxes, but it also has a full library of video games and exclusives.
Ultimately, it comes down to your general preference. If you're a diehard PC gamer, the Xbox One doesn't offer you much, as all Xbox exclusives will be coming to the PC from here on out. The Shield TV will definitely offer you more functionality for your NVIDIA-based PCs. Same goes for non-gamers—the Shield TV is simply the better buy. If you're a console gamer, however, it's a difficult choice between dropping $199 on the Shield TV and adding just an extra $50 for all the bonuses provided by a One S. It's a choice you'll have to make for yourself, but for those who really want an Android TV, the Shield TV is the one to buy.
Pros
4K support
Great remote and controller
Amazon Video included
Cons
Generally expensive
Remote can be slow to wake
No microSD card slot
The Mi Box from Xiaomi represents a totally different segment of the market for Android TV. Instead of going after high-end gamers with a powerful streaming box like NVIDIA has done, Xiaomi has aimed for a portion of the market that wants a low-cost entry into Android TV without having to use Chromecast. The advantages of buying the Mi Box over the Chromecast are simple: you can still use Cast on any iOS or Android device you have in your collection, but the Mi Box also supplies you with a true UI, a physical remote, voice commands, and more, allowing for a more traditional set-top box feel. Xiaomi has even aimed high for the 4K HDR market, making this one of the cheapest boxes on the market that allows for streaming 4K content to your television, priced at only double the cost of the budget Chromecast model. And while we'd love to say the Mi Box lives up to its promise, the situation's a bit more nuanced than that. Let's take a look.
If you've never heard of Xiaomi before, that's not entirely unsurprising. Though the brand is huge in its home country of China, manufacturing Android phones running heavily-skinned versions of the operating system called MIUI, the company hasn't done as much business on our own shores. The Mi Box represents one of their only products to reach the US, and while it's certainly a big accomplishment for Xiaomi, the company's lack  of name representation over here probably hasn't done it many favors in terms of sales. The product can be difficult to find for sale online, and often the price has been increased over other models.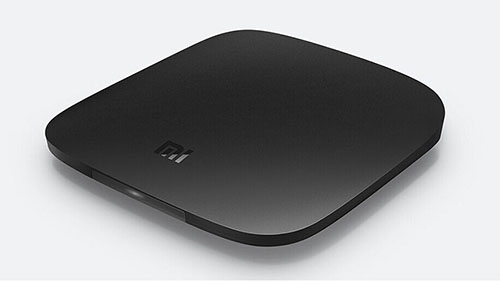 Once you get your hands on the product though, you're likely to find a product that looks far closer to the streaming and set-top boxes other manufacturers have created over the past few years. It's a small black plastic box with rounded corners and soft edges, looking similar to earlier versions of the Apple TV or newer Roku boxes. The remote, meanwhile, is similar to what we've seen from Amazon's own box, with a small, narrow rectangle with several buttons for back, home, and voice commands, along with a circular D-pad. The box also includes power and HDMI cables, the latter of which is a nice touch on a box as cheap as this. The power connector is a bit too short for our tastes, unfortunate for a proprietary connector such as this, and while we wish the device used something like Micro USB or another more universal connector, it's something that can be fixed with an extension cable.
As for specs, this isn't anywhere near the powerhouse we covered above with the Shield TV. There's a Cortex 2.0GHz quad-core processor, 2GB of RAM, and a measly 8GB of storage that, just like with NVIDIA's box, can be expanded by using the USB port supplied on the back of the device. In theory, these specs should be enough to power the device at the 4K resolution it natively outputs at—in fact, the device ships with 4K enabled by default—but the reality of the Mi Box unfortunately proves otherwise. There are plenty of software stutters and hangups in 4K mode, and while switching to 1080p mode solves these issues, having to use 1080p on a box that advertises itself as the cheap option to 4K streaming feels like a loss overall.
That said, we are thankful that the box seems to use standard Android TV software instead of the MIUI software that shipped on earlier geo-restricted devices. What you'll find here is the exact same Android TV seen on any other box, with the same support for apps and games on the platform. Unlike with NVIDIA's box, you won't be seeing any game streaming options, nor will you find Amazon Instant Video on the device. Instead, you'll have to make due with the normal included Android apps, including access to streaming services like Netflix and Hulu, along with Vudu, Sling, CBS All Access, and more. And, of course, the box also functions as a Cast device, making it easy to use your phone to stream content that doesn't exist in app form on Android TV—so long as that app, as we mentioned, isn't Amazon Instant Video.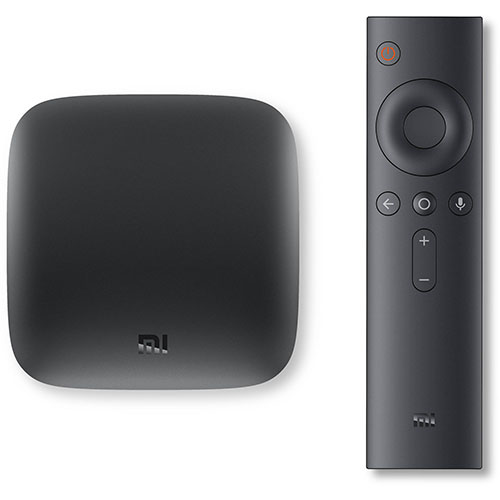 So where does that place the Mi Box? Well, like the NVIDIA Shield TV before it, it too exists mostly to satisfy die-hard Android users while unfortunately creating a space where replacement devices might be a better idea for the vast majority of users. If you can get by without using a remote, the Chromecast Ultra costs the same $69.99 and also streams content in 4K HDR without having to deal with the stutters seen on the Mi Box. The Roku Premiere+ and Amazon Fire TV devices also exist for only $20 and $30 more, respectively, and also support 4K and HDR streaming while providing an Android TV-like UI and physical remote, albeit without actually using Android TV as the base OS.
But for those looking for a dedicated Android TV device without ponying up the cash for the NVIDIA Shield TV will find the Mi Box satisfying overall, especially if they're willing to part ways from the 4K streaming options the box doesn't fully live up to. The Mi Box is a good piece of starting equipment for anyone looking to dive into the world of Android TV; unfortunately, it's simply not a perfect platform, and unless you're dedicated to the world of Android, competing products from Amazon, Roku, and even Google themselves might represent a better option.
Pros
4K HDR box for under $70
Untouched Android TV OS
Included cables
Cons
4K can be stuttery
No Amazon support
Can be hard to find
Everyone else
The Nexus Player is Google's own branded Android TV device, first launched in late 2014 as the first major Android TV devices available for purchase. The product was co-developed between Google and ASUS, and launched priced at $99. Now discontinued, you can still find the Nexus Player online for under its original asking price. The Nexus Player has been updated to Android 7.0 Nougat, though considering the box is discontinued, we don't quite expect to see it make its way to Android O when it launches sometime over the next month or two. The player was warmly received when it was released, and despite its age, is still one of the best ways to get Android TV on your television at home without having to upgrade your television. Since the launch of the Nexus Player, Google has revamped their Chromecast devices, thus setting up Chromecast as a successor to both this Nexus Player and the platform itself. Still, since it's easy to find these both new and used for far under the original asking price, if you'd like a Cast-enabled player that also has a menu system and dedicated remote, the Nexus Player's one of the best ways to get into the ecosystem.
Pros
Cheap, lowered price
Runs Android 7.0 Nougat
Cons
Discontinued
Questionable support
The Shield TV Pro is, all things considered, not too different from the Shield TV we wrote about above as our top pick for Android TV consoles. That said, if you're dedicated to building a home theater and you need a device to act as a media server for your setup, the Shield TV Pro is one of the best devices you can buy. The box design is identical to the 2017 Shield TV, albeit much larger to accompany a built-in 500GB hard drive you can use to store movies, music, TV shows, apps, and anything else you want to watch or play for entertainment. The Pro represents a $100 price increase over the already-expensive Shield TV, meaning you have to be really sure Android TV is a platform worth investing in before dropping $299 on this console, but if you're a fan of NVIDIA's other gaming platforms, it can be a really great device to buy into—especially since you get the same Gamestream and Amazon features as you do with the smaller Shield TV. Most shoppers will be happy with the smaller Shield TV, but if you think you need the media storage space, the Pro is a great option too.
Pros
500GB hard drive
NVIDIA-exclusive features
Cons
Really expensive
Large size