The Best Call Forwarding Apps for Android [August 2020]
Call forwarding used to be a premium selling point for landline phone service, but in 2020, has become a feature that only a select group of users actually need in their day-to-day lives. However, if you rely on call forwarding for your business or for redirecting landline calls to your phone, you probably consider it a feature you can't live without. Whether you're trying to narrow your phones down from your business and personal smartphone to a singular number, you need to be able to receive calls from family and friends reaching your landline number when you're on the go or out-of-town, or maybe you're working from home a lot more and need your work calls to redirect automatically, call forwarding can be a great feature to make your life that much easier.
There are a ton of call forwarding apps for Android available on the Play Store for download, but not all of them are perfect for your device. As call forwarding continues to become more of a niche offering than something everyone needs, fewer and fewer apps are offered on the Play Store. That's why we're happy to offer this guide of the best call forwarding apps available for Android. Whether you're looking for a simple application to be used when you're on vacation, or you need something with a little more security and privacy, we have you covered below.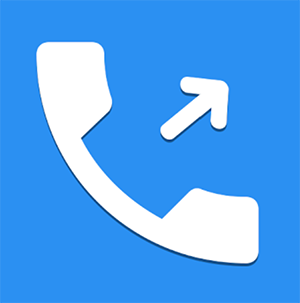 Call Divert is one of the few apps on this list to be updated within the last few months, making it a solid choice for setting up call forwarding on your Galaxy S10 or Pixel 4. Call Divert has both manual and automatic modes that allow you to decide when and how to forward your calls based on the current status of your phone, making it ideal for anyone looking to change how calls work on their phone.
At first glance, Call Divert might seem a bit more complicated to set up than it truly is. The opening setup screen asks you to input SIM data that you probably don't know, including information like your "Activate" prefix and suffix, and your deactivation number. Don't worry too much about these settings; for most carriers, using the "Default" setting by hitting the Default button next to each of these settings will work fine for your phone.
Once you're past the setup screen, Call Divert allows you to set and use as many WiFi networks as you wish. While you're active on those specified connections, the app will route all of your calls from your primary number to whatever number you add to your settings. You can also activate call forwarding whenever the device itself boots up, or when you've disconnected from a WiFi network. It makes the app a lot more flexible than some of the other apps available on the Play Store, even if you have to go through a complicated setup process to get there.
Call Divert catches your calls before they reach your phone by using your SIM data, so if the default settings the app uses don't apply to your specific carrier, you'll have to find the data for your own account by contacting your carrier, or you can try another app on this list. Overall, the default settings worked well in our tests, and the program was efficient in finding calls before they reached the first number.
Of course, as with any application on this list, your mileage may vary, so keep in mind that SIM cards and call forwarding are both a bit complicated. The good news: the developer team for this app is still really active, so users won't have to worry about not receiving an update or a response if they're having trouble using the forwarding feature. I found the app to be functional and, in a rare case for this genre of application, good-looking enough to feel like a modern-day application. Definitely give this one a try.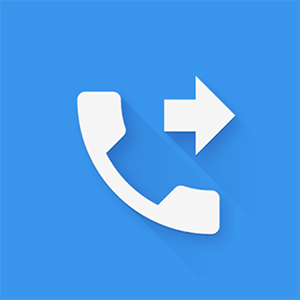 Call Forwarding is another great choice of app that gives you the essentials in making sure your calls are forwarded quickly and effectively. You can set your calls to be forwarded in a multitude of situations, including forwarding every call you receive, forward your calls when you receive a call while you aren't around, and even forward your calls when you're unable to be reached. For example, you're entering a dead zone or headed to a roaming area, and you want your calls to be routed to a local number in the area instead of your usual phone, you can place your primary device in airplane mode and Call Forwarding will handle the rest, porting your calls to the new number you've submitted.
While Call Forwarding is missing the ability to route your calls while you're on WiFi, the options here to forward calls while you're without signal is excellent. What's more, Call Forwarding takes this a step further and allows for SMS forwarding as well. If you're looking to use more than one phone at a time, this app can meet both your needs for texting and calling at the same time. You'll be kept up to date on both your calls and your text messages, meeting two needs in one.
One negative about Call Forwarding: large banner ads covering up the display. The ads can be turned off with a $4.99 in app purchase, which is a bit steep for our needs, but for some, you can't beat the utility of one app hitting call forwarding and SMS forwarding out of the park at the same time.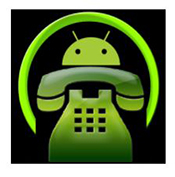 Forward My Calls is an older app from the Android 4.x days, but it still works well enough to make the cut on our list due to its simplicity and ease of access. Once you launch the application for the first time, you'll be asked to enter your mobile carrier in order to get the app up and running. Once you've selected your carrier (or tried the Other carrier options if you don't see yours listed), you can begin using the app.
Calls can be forwarded through this app in several ways, including manually, forwarded over WiFi, and forwarded when the battery is low. Manual call forwarding is the default option: you enter the number you want your calls to be forwarded to, and once you select "Forward" to begin forwarding all calls to your current phone to your desired number. If you wish to stop forwarding calls, select "Cancel" from the options to turn manual call forwarding off.
What makes "Forward My Calls" so great are the other two methods on the list above. If you select "Forwarded when connected to WiFi," you'll be able to select all your calls when connected to a WiFi network at home or at your workplace. This option works automatically, so unlike with the manual option listed above, you won't have to enable or disable the function as need be. This let's the app do the work for you, instead of you doing the work for the app.
You can also allow your phone to forward calls to a different device when your primary number's phone is at a low battery percentage. This way, if your phone is at risk of dying, you can still receive calls on a device without risking a dead battery.
Overall, Forward My Calls is a good application for those looking for basic functionality. Do note the app hasn't been updated in over six years, so you shouldn't expect to receive any future updates or bug fixes. Some users have also reported difficulties using the WiFi network functionality on newer phones that run Android Marshmallow or higher due to their Doze settings for putting the battery to sleep in disuse. But if you don't care about added functionality, and you're just looking for the bare minimum in applications, Forward My Calls is a solid choice.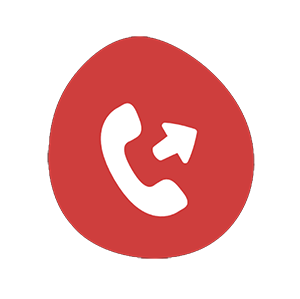 What's cool about Remote Call Divert is how the actual setup differs from every other app on this list. Whereas most of these applications require you to first activate call forwarding on your primary phone before switching to your second, Remote Call Divert allows you to activate call forwarding using a text message from another phone. So if you left your phone somewhere but have a backup phone on you, you can activate your call forwarding without any major problems, so long as you've activated your password beforehand.
The setup is relatively simple and explained in detail within the app itself. The app activates call forwarding on your phone remotely by using a password-protected text message that you send to your primary phone. Once your password is set up, send the message to your primary phone to begin using the code phrase "divert on [password] [number]." Once that's been sent, your phone calls should be diverted to your secondary device.
One negative mark on this: the app was only tested in Brazil, which means it isn't perfect for US carriers. Still, it's worth giving it a shot on your phone, since the app is a free download supported by ads. This one doesn't offer an ad-free experience for a couple bucks, so you'll have to put up with ads for the short time you're using the program. Unfortunately, the app hasn't been updated since April of 2018, which may mean it's no longer actively being worked on.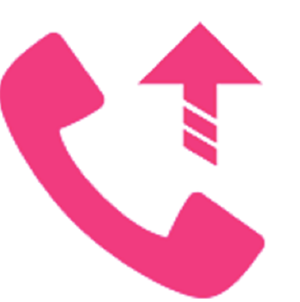 Just like with our prior application, SMS Call Forward/Divert allows for the activation of call forwarding with just a text message sent from your secondary phone, but it adds a bit more functionality than Remote Call Divert. You can choose to forward both your text messages and your calls, and you can even command your phone to change or disable settings.
From requesting contacts and GPS status to turning WiFi off and on, there's a ton of useful features here, in addition to the standard call and text forwarding offered by the app. Turning your phone's WiFi on or off is a useful tool if you want to conserve energy to keep the phone from dying remotely, as is the ability to disable or enable mobile data. You can trigger your phone's ringtone, making it an easy way to find your phone if it's lost or misplaced somewhere in your house and not connected to the internet. Likewise, your phone's GPS status can also be triggered, making it easier to find if the device has been stolen. Making a call to a number you don't remember is simple with contacts request, and you can even check your primary device's battery levels, to ensure the phone doesn't die while you're away.
We only have two complaints about the app. First, as with many of these call forwarding apps, there's a chance this app might not be able to work on your carrier or phone model. Second, the app doesn't allow for app removal with an in-app purchase, so you're stuck with banner apps taking up the bottom part of your screen. Still, if you can get it to work on your phone, SMS Divert is a fantastic app with a lot of potential uses, and certainly worth your time.
Disclaimer: Some pages on this site may include an affiliate link. This does not effect our editorial in any way.