The 20 Best Christmas Movies on Netflix [December 2020]
TechJunkie's Cut the Cord Weekly
When it comes to watching holiday films during the final months of the year, there's no shortage of options to get into the holiday spirit. Many choose to spend their time catching up on films through Hallmark or Lifetime, which offer charming romantic-comedies throughout the season. Freeform offers their 25 Days of Christmas throughout the entire holiday season, making it easy to watch some Christmas favorites like The Nightmare Before Christmas, The Santa Clause, and many more. And of course, most of us own at least a few holiday films on DVD.
If you're looking to dive into the world of Christmas classics, we can't recommend Netflix's mix of undiscovered treasures, classic TV movies, made-for-Netflix romances, and major motion pictures that bring forth all sorts of feels to get you in the Christmas spirit. The world's most popular streaming service offers hundreds of Christmas flicks for you to choose from. Here are 20 of the best Christmas movies currently streaming on Netflix for December 2020, in no particular order.
20

The Christmas Chronicles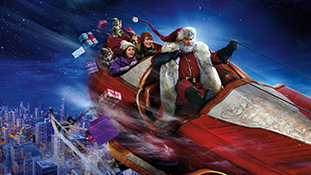 One of the newest original films from Netflix, The Christmas Chronicles follows two siblings on Christmas Eve. When their single mother leaves them home alone for the night, Kate and Teddy Pierce hatch a scheme to capture Santa Claus to prove his existence using a camera. When they manage to capture footage of his sleigh, the two try to land in his sleigh, only to meet the man himself (played by Kurt Russell). The film is a wild adventure through Chicago as the trio attempts to save Christmas, and while we won't argue the film is high art in any way, Kurt Russell's performance makes this all the more merrier. A sequel, The Christmas Chronicles 2, is now streaming.
19

Dr. Seuss's How the Grinch Stole Christmas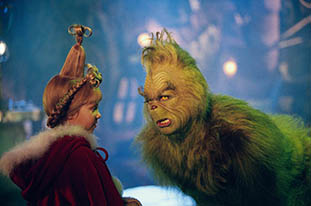 In this live-action retelling of the children's classic, Ron Howard directs Jim Carrey in the highest-grossing film of 2000. How the Grinch Stole Christmas expands fully on the 1960s special, giving the Grinch an origin story and expanding on the tales of the Whos down in Whoville. As the story goes, the Whos love Christmas, considering it the most special time of year. However, the Grinch, who lives up on Mount Crumpit above town, does not. As the Grinch goes about figuring out how to steal the holiday from the Whos once and for all, a single Who, Cindy Lou Who, will try her best to inspire the Christmas spirit in both the Grinch and the consumerist-filled town altogether.
18

A Very Murray Christmas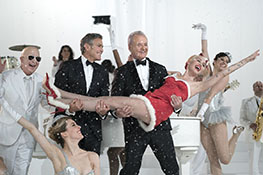 Christmas variety shows don't really exist anymore, which made it all the more special when Netflix released this brand-new, Bill Murray-starring variety hour in 2015. Directed by Sofia Coppola (The Bling Ring, the Murray-starring Lost in Translation), the film follows Bill Murray as he gets stuck in his apartment in New York City with a snowstorm outside. As most of his guests for his live variety show cancel, he decides to go on with the show, albeit with minimal crew. As the show continues, Murray flees, finds himself in the hotel bar, stuck without much of a choice on what to do. Featuring a full cast of actors including Michael Cera, Amy Poehler, Rashida Jones, Jason Schwartzman, Miley Cyrus, Chris Rock, and many, many more, A Very Murray Christmas is the best holiday tradition you don't know about.
17

A Cinderella Story: Christmas Wish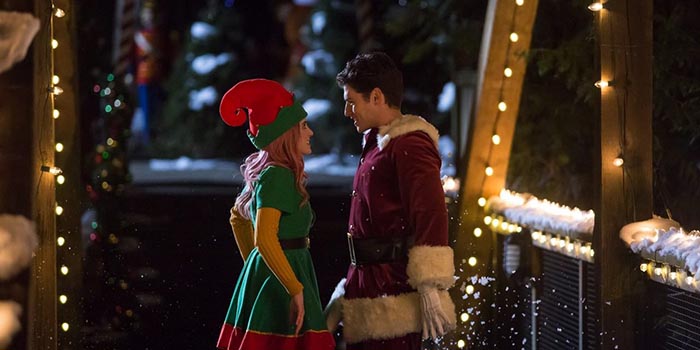 A Cinderella Story has become an unlikely franchise fifteen years in the making, with Christmas Wish becoming the series' fifth release, as well as the first holiday-inspired movie. Following in the footsteps of the previous four films, a former Disney Channel star takes the lead as Laura Marano (Austin and Ally) steps up to the spotlight. Kat Emerson (Marano) is an aspiring singer-songwriter forced into taking a singing elf job at Terrence Wintergarden's Santa Land by her cruel stepmother and stepsisters. Thankfully, there's an easy distraction to the job: Nick (Gregg Sulkin), a handsome guy hired to play Santa. When Kat is invited to the Christmas Gala at Wintergarden, her family does everything they can to stop her from attending.
The romantic-comedy that seemed to swallow the internet whole in 2017, A Christmas Prince is basically the plot of Fifty Shades of Grey, if you replaced all of the adult content with Christmas magic and made the male lead a member of the royal family. When Amber (Rose McIver, iZombie), an aspiring American journalist, is sent to the nation of Aldovia to follow the crowning of Prince Richard, she hopes her reporting in Aldovia will lead to a big break in her career. As she heads to the royal family's palace for the press conference, the prince fails to appear, frustrating the assembled journalists. Amber decides to snoop around the palace and while doing so is mistaken for young Princess Emily's new tutor. Using this as an opportunity, Amber decides to snoop around the palace for her story, all while falling for her prince in the process.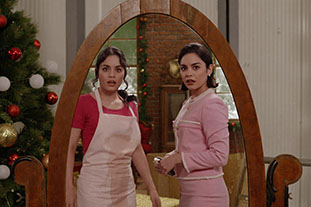 The Princess Switch follows Stacy De Novo (Vanessa Hudgens), a young baker who is in charge of a pastry shop in Chicago with her friend and single father Kevin. Before Christmas, Stacy learns from Kevin that their business was entered in a pastry competition in the Kingdom of Belgravia, which sends her flying to a brand-new country. As she goes sightseeing in the new place, she happens to meet Lady Margaret Delacourt (also Hudgens), who looks identical to Stacy. At the request of the princess herself, the two girls switch lives for a few days in order to see things through a different perspective. A sequel is now streaming.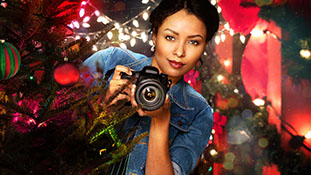 Abby is working a dead-end job that seems to keep pushing her hobbies to the back burner as she continues to try to push to make money to keep herself fed. Though her family has gone on to do mostly-successful things, her passion for photography has kept her unable to get a job that pays well. However, when Abby gets her hands on an antique holiday advent calendar that seems to predict her future, everything changes when backpacker Josh comes into her life. Netflix's most Hallmark-like film yet, The Holiday Calendar will impress anyone who enjoys the usual annual slate of Christmas films on cable.
13

A Christmas Prince: The Royal Wedding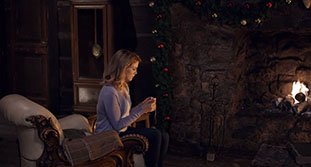 This year's sequel to A Christmas Prince sets up a dramatic following to the conclusion of the last film. After Amber successfully blogged about Richard's true self and managed to win his heart, she's living in Aldonia and preparing herself for the marriage of a lifetime, with Richard finally set to get the crown that's rightfully his. The wedding will be set on Christmas, and for a bit, everything seems right. That is, until Amber realizes that her time of being a blogger and an aspiring journalist is likely limited. Finding herself split between loving her job and her fiance, she begins to rethink the wedding—and whether she's cut out to be the queen of an entire nation.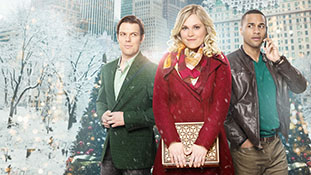 One of Netflix's 2017 holiday releases, Christmas Inheritance follows Ellen (Eliza Taylor, The 100), an heiress who is unable to inherit her father's business before delivering a Christmas card to her dad's former partner in the small town of Snow Falls. As often happens around Christmas, Ellen finds herself stuck in Snow Falls when a snowstorm hits the area. In the process, she's befriended by Jake (Jake Lacy, The Office), who runs the local inn in the area. As Ellen works at the inn to afford rent when she's out of cash, she learns Jake's wife left him during Christmastime. The two find hope in each other, and despite the setbacks from Ellen's weather troubles, discover just what Christmas is all about.
11

The Knight Before Christmas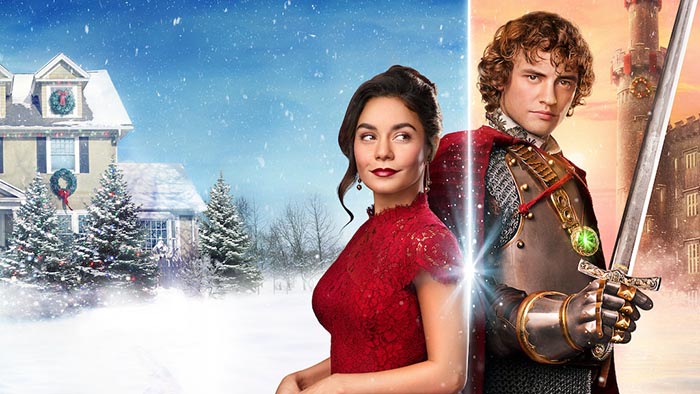 Vanessa Hudgens has quietly mapped out her place as a holiday mainstay on Netflix. After playing two roles in last year's Princess Switch, Hudgens returns to Netflix's 2019 holiday lineup with The Knight Before Christmas, a brand-new original film from Netflix that infuses the holiday world with some fantasy romance. Brooke (Hudgens) is a woman that has lost hope of finding her "happily ever after." That is, until she meets Cole, a man who claims to be a knight from the 14th century. Thinking him to be suffering from amnesia after she accidentally hit him with her car, she takes him in to help him until he regains his memory. What she doesn't realize, of course, is that he might just be the knight in shining armor that she's been wishing for all her life.
The Best VPN Options for Netflix [December 2020]
10

Black Mirror: White Christmas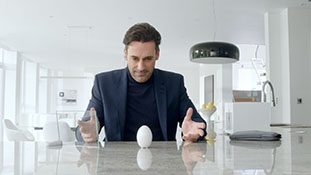 Black Mirror has gone from an underground hit to a full-blown classic on Netflix, with a fifth season reportedly coming before the end of 2018. Until then, it's a great time to check out Black Mirror's Christmas special, the final episode that aired before the show was picked up by Netflix for the third and fourth seasons. White Christmas is notable for starring Jon Hamm, along with Rafe Spall. The two men play Matt and Joe, respectively, who are stationed at a remote outpost in the middle of a snow-covered forest. While trying to pass the time, they tell each other stories of their lives that eventually point to how the men got where they are.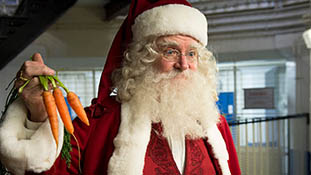 When young Tom find Santa himself crashed in his garden shed, St. Nick is forced to ask Tom and his dad Steve (Rafe Spall) for help. With just a few days before Christmas arrives, the trio have just hours to gather up the reindeer running rampant through the streets of London. While Steve tries to deal with his parole officer, having recently been released from jail for his work as a getaway driver, he'll have to bend the rules of the law to save the day once and for all. It's a charming British holiday flick, perfect for this time of the year. Oh, and Jim Broadbent (Harry Potter, Paddington) plays Santa Claus. What other reason could you need?
8

A Christmas Prince: The Royal Baby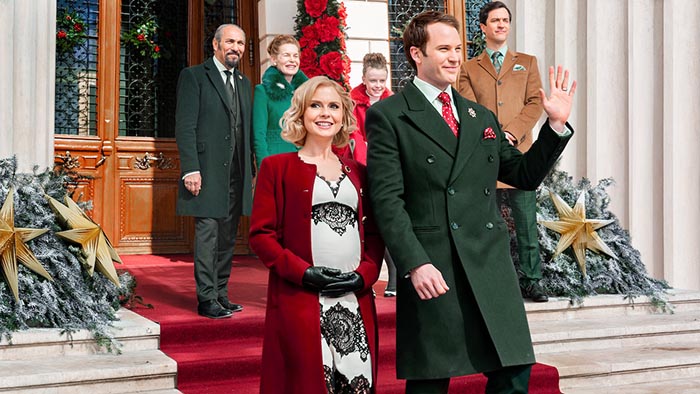 The third film in the hit Christmas Prince franchise follows right where the last one left off. Having finally been married to the man of her dreams at the end of the second film, Amber is ready to serve as Queen by the side of King Richard. It's Christmastime once again in Aldovia, and Amber and Richard are expecting their first child. It seems like this year will finally bring a calm Christmas to the land, but when Amber and Richard host royals from a distant kingdom, things take a turn for the worse. Though the families were expected to renew a sacred truce, the disappearance of the treaty leaves peace between the two nations in question. If you're already on board the Christmas Prince franchise after the first two films, there's no chance you'll want to miss out on the third.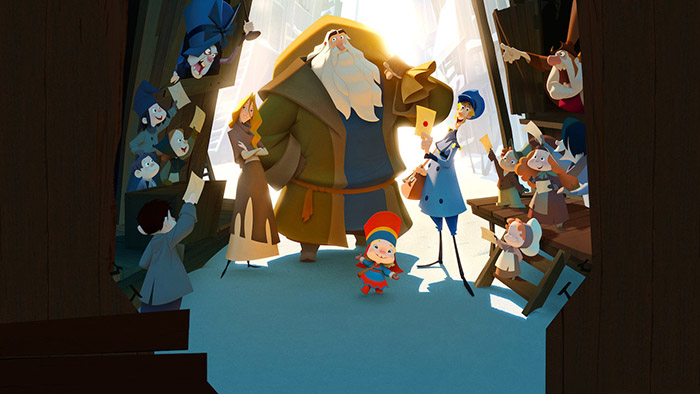 We've seen plenty of original Christmas films come from Netflix—including some that have made it onto this list—but none of them have come close to looking as good as Klaus, an original 2D animated film that promises to introduce viewers to the origins of Santa Claus. When Jesper (Jason Schwartzman) distinguishes himself as the postal academy's worst student, he is stationed on a frozen island above the Arctic Circle, where the feuding locals hardly exchange words let alone letters. Jesper is about to give up when he finds an ally in local teacher Alva (Rashida Jones), and discovers Klaus (J. K. Simmons), a mysterious carpenter who lives alone in a cabin full of handmade toys. These unlikely friendships return laughter to Smeerensburg, forging a new legacy of generous neighbors, magical lore and stockings hung by the chimney with care. The film comes from director Sergio Pablos, who previously worked with Disney during the 90s Renaissance era.
Inspired by the classic Christmas song of the same name, This Christmas is a holiday classic for many—and this year, you don't need the DVD to watch it. With a focus on family and a number of great performances, led by actors like Delroy Lindo, Idris Elba, Regina King, and Chris Brown, This Christmas is a must-watch on Netflix. The film follows the Whitfield family, joining together for their first reunion in four years. When a number of secrets arise during the festivities, the holiday season falls into peril.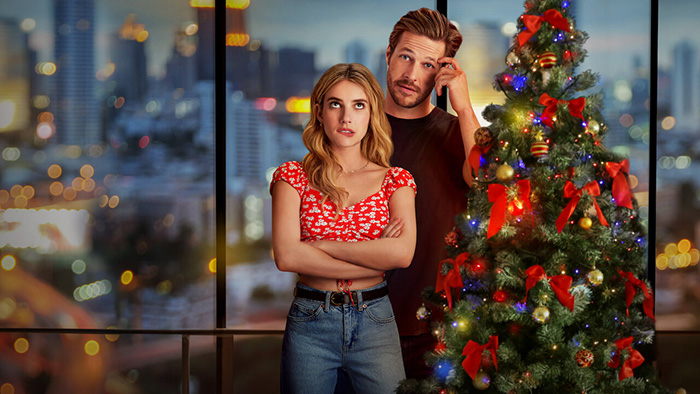 One of the newest Netflix Original films for the 2020 Christmas season, Holidate kicks of the holidays in style with a brand-new romatic comedy starring Emma Roberts and Luke Bracey. The film follows Sloane (Roberts) and Jackson (Bracey), two single 20-somethings who are exhausted with being single during the holidays. Cursed with overbearing parents and terrible dates, the two hatch a plan when they meet during a chance encounter, planning to be each other's plus-ones for each holiday over the course of year. Of course, with constant dates comes the slow rush of love.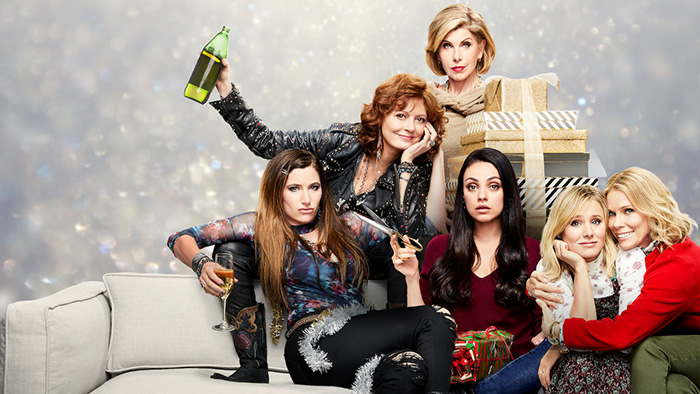 The first Bad Moms film was a huge success when it premiered back in 2016, and it seemed like a sequel was a no-brainer. Few expected such a quick turnaround when A Bad Mom's Christmas arrived in theaters, and while the film didn't quite hit the box office standards set by its predecessor, it's still a great Christmas raunch-fest for the adults in the room to enjoy. When three stressed out moms—Amy, Kiki, and Carla (Mila Kunis, Kristen Bell, Kathryn Hahn)—decide to bail on creating a perfect Christmas for their families, it seems like it might be a nice break from the hustle and bustle of the holiday season. That all changes when their mothers (Christine Baranski, Cheryl Hines, and Susan Sarandon) make some sudden appearances.
3

Dolly Parton's Christmas on the Square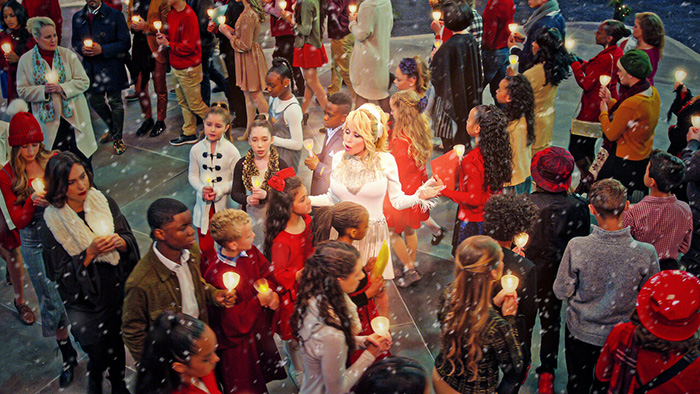 You know what they say: it's not Christmas without Dolly. Netflix's partnership with The Queen of Nashville continues to blossom, and this year, we received the gift of an all-new Christmas musical. The film follows Regina (Christine Baranski), a wealthy woman returning to her hometown in order to sell her owned land to a mall developer. Of course, the magic of the holidays might just inspire a change in her heart. Featuring original songs and appearances from Dolly herself, this is a must-watch for any die-hard Parton-heads.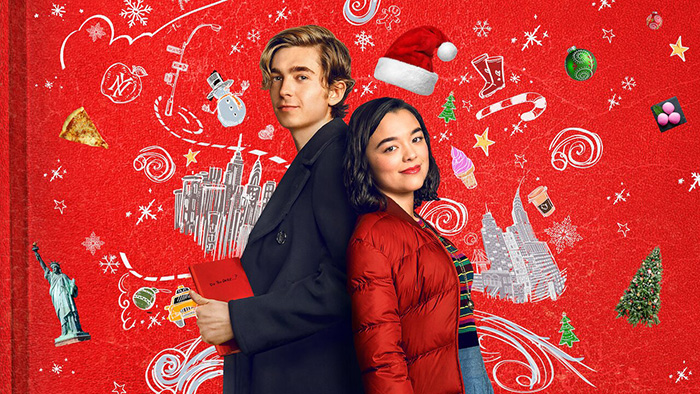 Okay, so technically, Dash and Lily is a miniseries, but at eight episodes over around 200 minutes, it's actually shorter than The Irishman. And so, in the tradition of Marty Scorsese himself, we can wholeheartedly recommend this new YA series, based on the novel of the same name. If you've seen Nick and Norah's Infinite Playlist, you'll get similar vibes from this charming tale of a girl who loves Christmas and a boy who does not. When Dash finds a notebook hidden by Lily in his favorite bookstore, the two begin a series of dares that play out like long-distance dates. But will the two find themselves in time for Christmas, or will this relationship be left in the cold?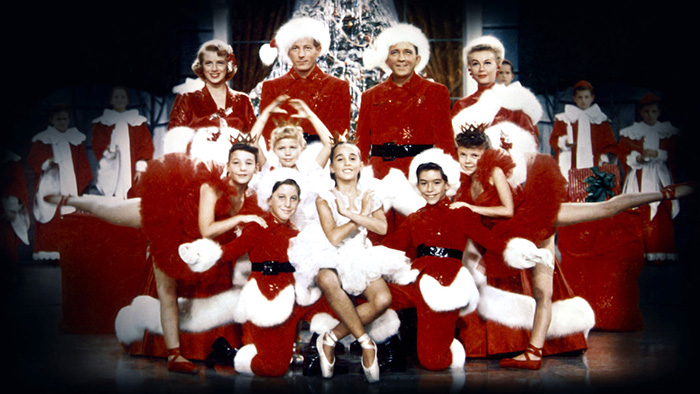 Retired World War II army soldiers Bob Wallace (Bing Crosby) and Phil Davis (Danny Kaye) choose to live their post-war life touring as a successful duet, becoming producers and even mounting a successful musical on Broadway. When they meet two sisters named Betty and Judy performing, the two find themselves smitten with each of the girls. As they follow the women to a bed and breakfast in rural Vermont, they meet their commander from World War II, General Waverly, who has found himself in difficult financial times as his inn begins to fail. The four decide to put on a musical at the inn to help attract an audience of people to stay at the business, and end up falling in love along the way.
Disclaimer: Some pages on this site may include an affiliate link. This does not effect our editorial in any way.