The 15 Best Christmas Movies on Netflix [November 2019]
When it comes to watching holiday films during the final months of the year, there's no shortage of options to get into the holiday spirit. Many choose to spend their time catching up on films through Hallmark or Lifetime, which offer charming romantic-comedies throughout the season. Freeform offers their 25 Days of Christmas throughout the entire holiday season, making it easy to watch some Christmas favorites like The Nightmare Before Christmas, The Santa Clause, and many more. And of course, most of us own at least a few holiday films on DVD.
Also see our article The Top 100 Movies on Netflix
If you're looking to dive into the world of Christmas classics, we can't recommend Netflix's mix of undiscovered treasures, classic TV movies, made-for-Netflix romances, and major motion pictures that bring forth all sorts of feels to get you in the Christmas spirit. The world's most popular streaming service offers hundreds of Christmas flicks for you to choose from. Here are 15 of the best Christmas movies currently streaming on Netflix for November 2019, in no particular order.
15. The Christmas Chronicles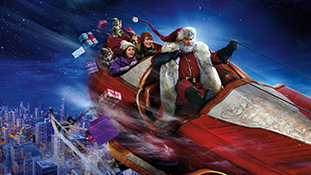 One of the newest original films from Netflix, The Christmas Chronicles follows two siblings on Christmas Eve. When their single mother leaves them home alone for the night, Kate and Teddy Pierce hatch a scheme to capture Santa Claus to prove his existence using a camera. When they manage to capture footage of his sleigh, the two try to land in his sleigh, only to meet the man himself (played by Kurt Russell). The film is a wild adventure through Chicago as the trio attempts to save Christmas, and while we won't argue the film is high art in any way, Kurt Russell's performance makes this all the more merrier. Definitely check this one out.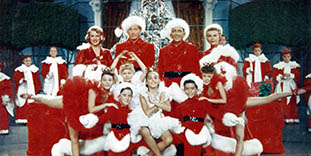 Retired World War II army soldiers Bob Wallace (Bing Crosby) and Phil Davis (Danny Kaye) choose to live their post-war life touring as a successful duet, becoming producers and even mounting a successful musical on Broadway. When they meet two sisters named Betty and Judy performing, the two find themselves smitten with each of the girls. As they follow the women to a bed and breakfast in rural Vermont, they meet their commander from World War II, General Waverly, who has found himself in difficult financial times as his inn begins to fail. The four decide to put on a musical at the inn to help attract an audience of people to stay at the business, and end up falling in love along the way.
13. Dr. Seuss's How the Grinch Stole Christmas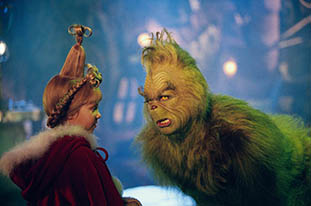 In this live-action retelling of the children's classic, Ron Howard directs Jim Carrey in the highest-grossing film of 2000. How the Grinch Stole Christmas expands fully on the 1960s special, giving the Grinch an origin story and expanding on the tales of the Whos down in Whoville. As the story goes, the Whos love Christmas, considering it the most special time of year. However, the Grinch, who lives up on Mount Crumpit above town, does not. As the Grinch goes about figuring out how to steal the holiday from the Whos once and for all, a single Who, Cindy Lou Who, will try her best to inspire the Christmas spirit in both the Grinch and the consumerist-filled town altogether.
12. A Very Murray Christmas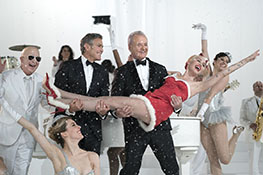 Christmas variety shows don't really exist anymore, which made it all the more special when Netflix released this brand-new, Bill Murray-starring variety hour in 2015. Directed by Sofia Coppola (The Bling Ring, the Murray-starring Lost in Translation), the film follows Bill Murray as he gets stuck in his apartment in New York City with a snowstorm outside. As most of his guests for his live variety show cancel, he decides to go on with the show, albeit with minimal crew. As the show continues, Murray flees, finds himself in the hotel bar, stuck without much of a choice on what to do. Featuring a full cast of actors including Michael Cera, Amy Poehler, Rashida Jones, Jason Schwartzman, Miley Cyrus, Chris Rock, and many, many more, A Very Murray Christmas is the best holiday tradition you don't know about.
The romantic-comedy that seemed to swallow the internet whole in 2017, A Christmas Prince is basically the plot of Fifty Shades of Grey, if you replaced all of the adult content with Christmas magic and made the male lead a member of the royal family. When Amber (Rose McIver, iZombie), an aspiring American journalist, is sent to the nation of Aldovia to follow the crowning of Prince Richard, she hopes her reporting in Aldovia will lead to a big break in her career. As she heads to the royal family's palace for the press conference, the prince fails to appear, frustrating the assembled journalists. Amber decides to snoop around the palace and while doing so is mistaken for young Princess Emily's new tutor. Using this as an opportunity, Amber decides to snoop around the palace for her story, all while falling for her prince in the process.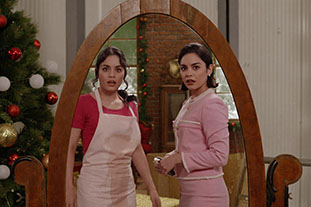 Another brand-new Netflix original for the 2018 holiday season, The Princess Switch follows Stacy De Novo (Vanessa Hudgens), a young baker who is in charge of a pastry shop in Chicago with her friend and single father Kevin. Before Christmas, Stacy learns from Kevin that their business was entered in a pastry competition in the Kingdom of Belgravia, which sends her flying to a brand-new country. As she goes sightseeing in the new place, she happens to meet Lady Margaret Delacourt (also Hudgens), who looks identical to Stacy. At the request of the princess herself, the two girls switch lives for a few days in order to see things through a different perspective.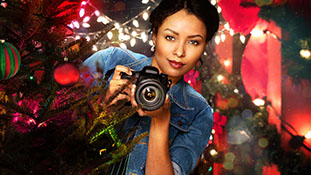 Abby is working a dead-end job that seems to keep pushing her hobbies to the back burner as she continues to try to push to make money to keep herself fed. Though her family has gone on to do mostly-successful things, her passion for photography has kept her unable to get a job that pays well. However, when Abby gets her hands on an antique holiday advent calendar that seems to predict her future, everything changes when backpacker Josh comes into her life. Netflix's most Hallmark-like film yet, The Holiday Calendar will impress anyone who enjoys the usual annual slate of Christmas films on cable.
8. A Christmas Prince: The Royal Wedding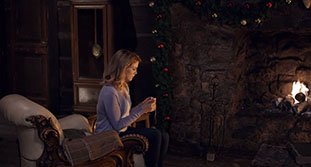 This year's sequel to A Christmas Prince sets up a dramatic following to the conclusion of the last film. After Amber successfully blogged about Richard's true self and managed to win his heart, she's living in Aldonia and preparing herself for the marriage of a lifetime, with Richard finally set to get the crown that's rightfully his. The wedding will be set on Christmas, and for a bit, everything seems right. That is, until Amber realizes that her time of being a blogger and an aspiring journalist is likely limited. Finding herself split between loving her job and her fiance, she begins to rethink the wedding—and whether she's cut out to be the queen of an entire nation.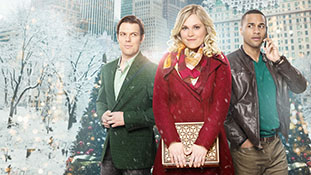 One of Netflix's 2017 holiday releases, Christmas Inheritance follows Ellen (Eliza Taylor, The 100), an heiress who is unable to inherit her father's business before delivering a Christmas card to her dad's former partner in the small town of Snow Falls. As often happens around Christmas, Ellen finds herself stuck in Snow Falls when a snowstorm hits the area. In the process, she's befriended by Jake (Jake Lacy, The Office), who runs the local inn in the area. As Ellen works at the inn to afford rent when she's out of cash, she learns Jake's wife left him during Christmastime. The two find hope in each other, and despite the setbacks from Ellen's weather troubles, discover just what Christmas is all about.
6. Black Mirror: White Christmas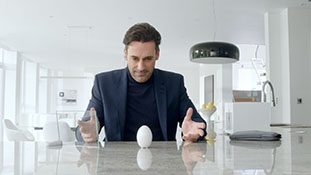 Black Mirror has gone from an underground hit to a full-blown classic on Netflix, with a fifth season reportedly coming before the end of 2018. Until then, it's a great time to check out Black Mirror's Christmas special, the final episode that aired before the show was picked up by Netflix for the third and fourth seasons. White Christmas is notable for starring Jon Hamm, along with Rafe Spall. The two men play Matt and Joe, respectively, who are stationed at a remote outpost in the middle of a snow-covered forest. While trying to pass the time, they tell each other stories of their lives that eventually point to how the men got where they are.
30 Best Kids Movies on Netflix [Fall 2019]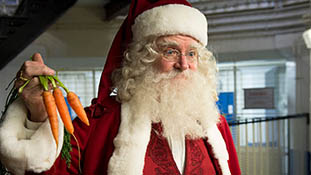 When young Tom find Santa himself crashed in his garden shed, St. Nick is forced to ask Tom and his dad Steve (Rafe Spall) for help. With just a few days before Christmas arrives, the trio have just hours to gather up the reindeer running rampant through the streets of London. While Steve tries to deal with his parole officer, having recently been released from jail for his work as a getaway driver, he'll have to bend the rules of the law to save the day once and for all. It's a charming British holiday flick, perfect for this time of the year. Oh, and Jim Broadbent (Harry Potter, Paddington) plays Santa Claus. What other reason could you need?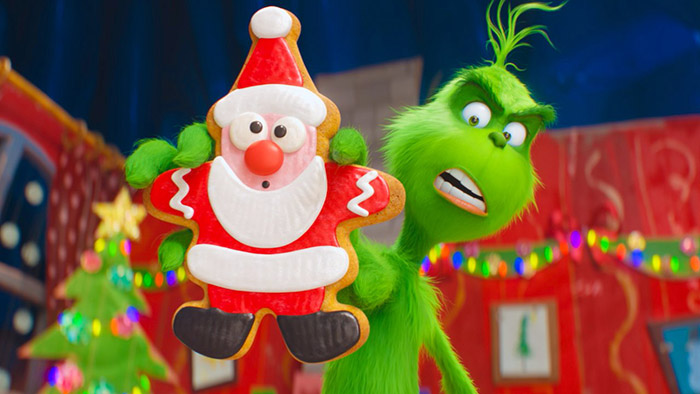 You've probably already watched the original Grinch cartoon, and you've probably seen the live-action Grinch adaptation starring Jim Carrey. If you're still hungry for more of the Grinch, though, you'll want to check out the adaptation helmed by Illumination Studios, the same crew behind Despicable Me and The Secret Life of Pets. As with all of these adaptations, we follow the Grinch himself, voiced her by Benedict Cumberbatch, who lives in a cave on Mount Crumpet with his dog Max. When the Whos decide to make Christmas bigger and brighter, the disgruntled Grinch realises there is one way to gain peace and quiet. With help from Max, the green grump hatches a scheme to pose as Santa Claus, steal Christmas and silence the Whos' holiday cheer once and for all.
3. Christmas with the Kranks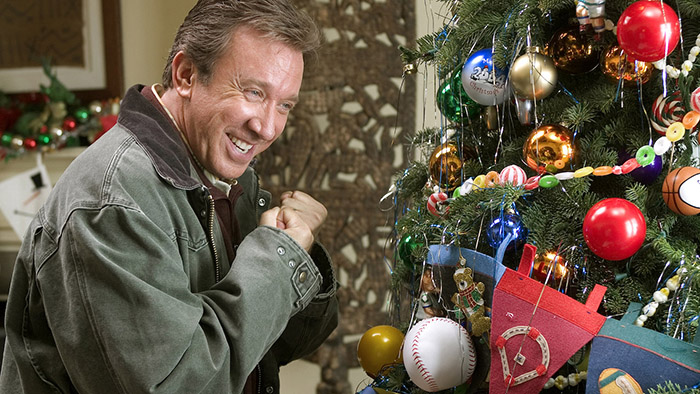 Tim Allen is no stranger to holiday films, with The Santa Clause trilogy under his belt throughout the 1990s and 2000s. In between the second and third films in that Disney series, however, he made another Christmas film, one with a bit more realism: Christmas with the Kranks. The film follows Luther (Allen) and Nora Krank (Jamie Lee Curtis), who decide to abandon their typical Christmas traditions after their daughter moves out to volunteer around the world. Choosing a cruise in the Caribbean, the two find themselves ostracized from their community by their neighbors after they choose not to decorate their house. When the situation suddenly changes, the Kranks will have to plan a full-on Christmas in just a single day.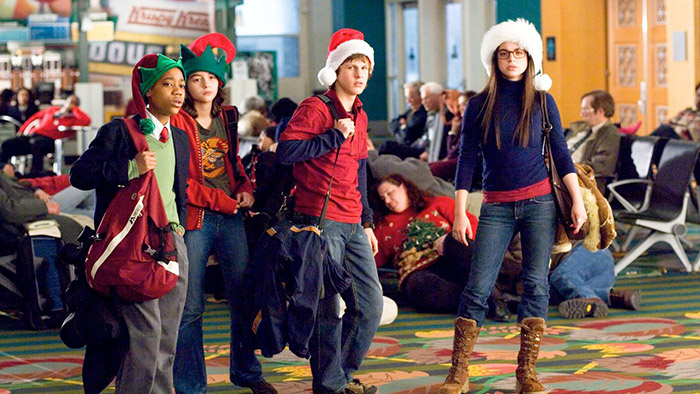 In this classic 2000s tale of Christmas rebellion, five stranded youths take the opportunity to run wild and have some fun after being stranded in an airport during a blizzard on Christmas Eve. From racing with golf carts to sliding down the baggage chutes, the kids create holiday havoc for an uptight airport official (Lewis Black, Inside Out, The Daily Show) and his assistant (Wilmer Valderrama, That 70s Show). Based on a segment told during an episode of This American Life, Unaccompanied Minors includes a mob of talented comedians and actors in smaller roles, including Rob Corddry, Jessica Walter, Rob Riggle, David Koechner, B.J. Novak, Tony Hale, and Mindy Kaling.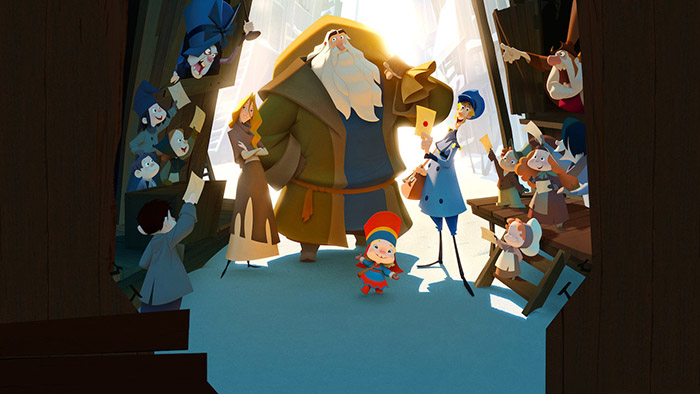 We've seen plenty of original Christmas films come from Netflix—including some that have made it onto this list—but none of them have come close to looking as good as Klaus, a brand new 2D animated film that promises to introduce viewers to the origins of Santa Claus. When Jesper (Jason Schwartzman) distinguishes himself as the postal academy's worst student, he is stationed on a frozen island above the Arctic Circle, where the feuding locals hardly exchange words let alone letters. Jesper is about to give up when he finds an ally in local teacher Alva (Rashida Jones), and discovers Klaus (J. K. Simmons), a mysterious carpenter who lives alone in a cabin full of handmade toys. These unlikely friendships return laughter to Smeerensburg, forging a new legacy of generous neighbors, magical lore and stockings hung by the chimney with care. The film comes from director Sergio Pablos, who previously worked with Disney during the 90s Renaissance era.
*Arrives November 15th
Disclaimer: Some pages on this site may include an affiliate link. This does not effect our editorial in any way.