The 10 Best Emoji Apps For the iPhone – May 2019
In a world where so much of our communication with our friends, partners, family, and coworkers is done through texting, words often fall flat. Sometimes you need to show you're only kidding, you really love someone, or just give a quick approval, and we don't have time to go flipping through a thesaurus to find just the right nuance. There may be those occasions when your response can only be sufficiently communicated with the face of an alien looking shocked. That's why we have emojis. And that's why there are more emoji apps then there are human emotions themselves.
When iOS 10 opened up iMessage to third-party developers, emoji apps for the iPhone flooded the market. And with the Animoji capabilities of the iPhone X, along with its successor model, the iPhone XS, and the spin-off device, the iPhone XR, the possibilities have exploded. Some of these apps are free, but many cost a dollar or two. But rather than emptying your wallet to test every emoji app in the Apple Store, we'll give you a list of our personal favorites. Here are what we believe are the ten best emoji apps for the iPhone.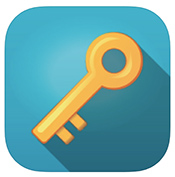 KeyMoji is a simple emoji app that creates crowdsourced emojis and updates the app with them as they are released. It also includes a dictionary of what each emoji means, making this the ideal app for anyone new to emojis (if there is such a person). The explainers included are a neat feature that makes the sometimes confusing world of emoji accessible to everyone. And the autocomplete features make finding and sharing emojis a breeze.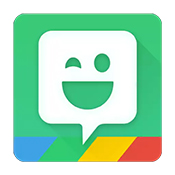 Bitmoji allows you to create your own personal cartoon avatar, incorporated into an enormous library of stickers. Dress yourself up in different outfits, surround yourself in flames, or show off your breakdance moves. Bitmoji is one of the few emoji apps that are truly fun to play with even when you're not texting. Owned by Snapchat, the app can be used to create moments within Snapchat itself, along with right from your keyboard in iOS.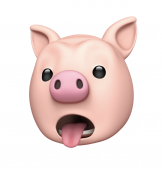 While this technically isn't a third party app, and if you're an iPhone X/XS/XR user, it's already packaged into iOS. But's worth adding to our list because it's just so darn fun. Using the technology of Face ID, you can select from a range of emoji characters that follow your head and expressions (including your tongue). You can record your Animoji with audio, making the resulting animation truly personal. In addition to a multitude of animals and creatures, you can also create your very own animoji, similar to how Bitmoji works.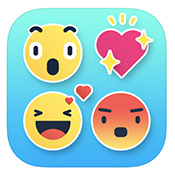 As the name implies, Emoji Free is a free emoji app for iOS. With a great cartoony vibe, these are simple, no-nonsense emojis, with a few animated ones thrown in. It's simple to use, works with most messaging apps, and has plenty of holiday-themed emoji. The app works with most messaging apps, including iMessage, email, and basically anything else you could want. For a free app, it offers a lot without much limitation.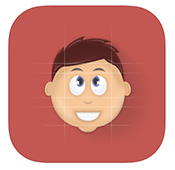 If you love the idea of Animoji, but don't have an iPhone X/XS/XR, you might want to give Imoji a try. Though not as sophisticated as Apple's Animoji, it allows you to map your head movements and facial expressions onto a series of characters, which you can customize. It even lets you place the characters into 360 AR worlds. The downside of Imoji is that you have to use its built-in messaging app to get it to work. If you know other Imoji users, this could be for you.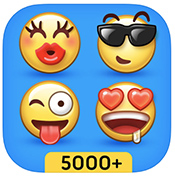 If what you really want are emojis, emojis, emojis, and more emojis, then as the name implies, 5000+ Emoji are for you. If you can't find the exact emoji you're looking for among this extensive collection of frogs, pumpkins, cats, wizards, sea creatures, and cowboy iguanas, you haven't spent enough hours looking. And although the app is free, the emojis don't feel cheap. They're nicely detailed and look great on hi-res displays.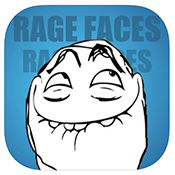 SMS Rage Faces uses customizable emojis within chat. You can even use your own face in the Camera Booth, add memes, celebrity faces, and illustrations. There are over 3,000 faces to choose from in both emoji and sticker form, so there should be at least a few you can use! If you and your friends like to meme it up in your group chats, there isn't a better option than SMS Rage Faces.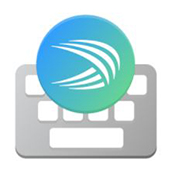 Though SwiftKey is not marketed as an emoji app, its emoji functionality make it worth adding to our list. It includes a keyboard for emoji containing hundreds of images of all shapes and sizes, and they're easy to find when you need to deliver just the right smiley face. And once you start using SwiftKey to type your messages, you may discover why so many iOS users keep it as their default keyboard.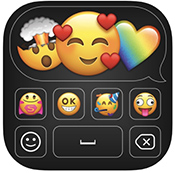 Emoji> is one of the most popular emoji apps in the world with a reported 45 million users. It offers hundreds of emojis and stickers, and that number grows all the time. It's a large app, running at 70MB, but it's packed full of usable stuff. There's also a neat request function that allows you to ask the community to produce an emoji of your choosing. Emoji> does include in-app purchases though, so be aware when using it.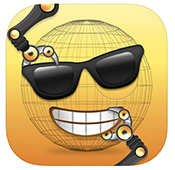 Finally, if you're feeling creative, the immensely popular Moji Maker lets you create your own custom emojis that sync to your keyboard. Using a library of thousands of parts, you can craft together a limitless number of emojis all your own. The app is easy to use, the graphics look great, and it's free. The app was chosen as one of the best new apps when it first came out in 2016, and it's stayed popular ever since. From zombie emojis to the long-requested chef's kiss, Moji Maker is perfect for designing your own emojis to share.
***
As always, we'll keep our eye on the world of emoji and let you know if we see any great new apps hit the Apple Store. Is there an emoji app you think we are missing from our top ten list? Tell us about it below!
Disclaimer: Some pages on this site may include an affiliate link. This does not effect our editorial in any way.