The Best Firewall Apps for Android [June 2019]
If Internet security is not your cup of tea, then the word "firewall" might sound like something very bad, and certainly not something you'd want to install on your Android smartphone or tablet. Fear not: a firewall is actually a good thing, a protective tool that keeps your device safe from viruses and some kinds of malicious attacks. In civil engineering and architecture, a firewall is a wall that's designed specifically to be highly resistant to combustion, and it keeps a building from burning down entirely if one part happens to catch on fire. Similarly, most modern computing devices have some form of firewall built-in, as a security protection that keeps your device safe and secure as it performs its typical duties around the web and within its own processing.
Your device's firewall acts as a network security system, monitoring incoming and outgoing data and traffic between your phone and the web-based on predetermined (either by the user or by the device itself) security protocols. While a firewall is far more necessary on a personal computer, desktop, or laptop than on a tablet or phone running Android, some Android users might find a firewall handy when browsing outside of their own WiFi connection in order to protect their devices from viruses and other nasty software floating on the web.
Whether you're concerned about security on your mobile device, or you're just looking to lock down your phone or tablet for additional comfort, a firewall downloaded from the Play Store can be a great solution to an unfortunate problem. Between iOS and Android, we've found Android to be the more open of the two platforms, allowing for a bit more freedom and customizability overall when using the device. Unfortunately, this also means some added security concerns, since no device is ever perfectly safe from malware or security vulnerabilities.
Android's gotten a lot more secure lately, with monthly security patches typically rolling out on time as expected for the majority of flagship phones. If you're still concerned about your data and phone being unprotected, a firewall might be able to give you some peace of mind. Let's take a look at our favorite firewall apps on the Play Store right now.
Our Recommendation: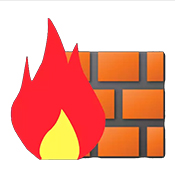 NoRoot Firewall is one of our favorite firewall apps on the Play Store right now. Like the name suggests, NoRoot functions entirely without needing you to root your phone, making it easy to take control of your device's network connections even if your phone isn't rooted. The app isn't quite as fully featured as what we've seen from other apps, but it does make it easy to allow or deny your applications to connect to your wireless network. Let's take a look.
The first thing you'll note after starting up NoRoot is the requirement to start the app as a VPN connection, which will require a permission from you, the user, to allow. We've covered VPNs, or virtual private networks, on TechJunkie extensively, but essentially these programs reroute your data through a specific network allowing you some additional privacy, security, and in this case, monitoring of your information. Once you enable NoRoot as a VPN, you'll see a notification in your status bar at the top of your screen displaying a key-shaped icon. This means your phone is rerouting traffic through NoRoot's own VPN, exactly what we're looking for in this app.
By default, NoRoot Firewall will require you to vet each app individually, allowing only trusted apps to access the internet through your data connection. You can set each app individually for both WiFi connections and 4G or wireless data connections, making it easy to determine on an app-by-app basis on whether you do or don't want an application connecting over unprotected networks. It's a bit frustrating to have each app be opt-in instead of opt-out, since most users will probably want their phones to use specific application data instead of having each app unable to connect to the internet, especially since system apps like Android System are included in the app's lineup. Still, it is a security app first and foremost, and having users go through the entire list will certainly lead to additional security and fewer apps accessing your network overtime.
Beyond allowing apps on a global basis, NoRoot Firewall also allows you to approve apps that are pending access. Basically, any app that tries to use your data will have to go through a process of looking for your approval, which means apps like Facebook, Gmail, or Twitter can't load data in the background unless you hit the allow button inside NoRoot. This makes it easy to see what apps are and aren't trying to gain network access.

That said, the app is fairly fully featured. In addition to both the Pending Access and Apps tabs, you can also set both global filters and view a large list of your access logs, complete with IP Addresses, dates, and times of when your network was accessed. Global Filters allow you to set both pre- and post-filters for your internet access, meaning you can control how your data works both before and after you access a particular site or network. These global filters aren't the easiest to set up, but there is an easy "Help" access icon on the display if you are confused on how to set up the app. Using a filter makes it easy to approve or deny blanket networks, so your work network can be disabled while your home network enabled, making it easy to connect to the web how you want, instead of how your phone wants. The access log goes hand in hand here, since it'll display the networks used to connect to certain applications and programs.
NoRoot is a quality app that allows for greater control over your network-based applications, something we really appreciate having on a device as unsecured as our smartphones. The app is completely free, though it's worth noting that both NoRoot and its beta counterpart haven't seen updates since the end of 2014, nearly guaranteeing a dead application as far as future development goes. Still, if you know what you're looking for in a firewall app, NoRoot can hit nearly every mark we're looking for in an application. It's a great, free app for controlling your network output, and definitely worth downloading.
Runner Up: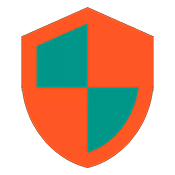 When it comes to design, Netguard is probably our favorite firewall application out there right now. The green-and-orange theme gives it a much more fun vibe than any of the other applications on the list, and the design feels far more modern than what we've grown used to expect from security applications. The app is also routinely updated—in fact, it was last updated just two days prior to us updating this guide. The app comes with a huge number of recommendations, including from popular mobile carrier Ting, for protecting and stopping your apps from accessing your cellular data.
Netguard allows you to ban every app from using your mobile data, making it ideal for prepaid or smaller carriers where you're encouraged to use low amounts of data. The app doesn't require root, is open-source, and is really easy to use for even the newest smartphone adopters. Each app has an icon next to it referencing mobile data and WiFi access. You can control each app independently, and Netguard ensures that you can view offline data while on 3G or 4G while simultaneously saving you battery and data. Netguard does have some pro features, in-app purchases, and ads, but it's nothing too extreme. It's a great app if you're looking for a design-focused network controller or firewall.
Everyone else
Like NoRoot, Mobiwol will require access on your phone to setup a VPN network before setup and normal operation begins. The app is designed to reroute traffic through the rules you set for your own device, making your device safer as it goes. The app, much like NoRoot, has five sections: Rules, Connection Logs, Settings, Data Usage, and of course, Privacy Protection Logs. Unlike some of the other apps on this list, though, Mobiwol is really easy to setup. Everything you need is typically found in Rules, allowing you to set the guidelines as needed within the app.
As with other firewall apps, you can limit their operation over WiFi, wireless data, or both, while also setting the limitation of foreground-only operation, blocking the app from using background data that can run up your data usage or battery life. Your logs can be found under both Privacy Protection and Connection Logs, depending on what you're looking for, and the Data Usage tab will allow you to monitor your apps' data usage over your wireless networks. Unfortunately, the app hasn't been updated since April of 2018, which may spell doom for future versions of the app. Still, Mobiwol is trusted by over half a million users, and is definitely worth checking out for firewall applications. Oh, and you won't need root for this one either.
Disclaimer: Some pages on this site may include an affiliate link. This does not effect our editorial in any way.