The Best MOBA Games For Android [July 2020]
MOBAs continue to be one of the most popular genres for competitive play online, a decade after they burst onto the scene. In fact, MOBAs helped build the Esports scene from an underground community to a major platform that receives coverage on networks as large as ABC and ESPN, awarding multi-million dollar cash prizes at top conferences for games like League of Legends and DotA 2. While both of those games are the most popular examples of the genre, dozens of different MOBAs have since arrived on systems like PC, Mac, consoles, and even smartphones.
What is a MOBA?
If you're unaware of how these games work, they might seem pretty daunting. The MOBA, or multiplayer online battle arena genre, is a competitive team-based online game in which, in typical standard matches, teams of five face off against each other on a large map. Each team member chooses a separate character, and that character fulfills a necessary role on the team. Like with any competitive game, most players have a standard character type they play, and MOBAs are no different. Players usually fall into one of several archetypes. The AD Carry and AP Carry are typically the main damage dealers of the game, with the AD focusing on using melee and physical attacks, while the AP uses magic and spells. While these two character roles typically claim the most kills, they're also susceptible to the most deaths in the game, as their defense is often weak.
That's where two more roles come in: the tank and the support. The tank is the opposite of a carry; while his attack and magic powers are often quite low, he specializes in defense and absorbing hits without dying. A good tank can defend his team in a face-off and live to tell the tale. Meanwhile, the support typically sticks by the AD Carry's side for the first half of the game, healing and applying buffs to boost their teammate's power. For the second half of the match, the support extends their powers to the entire team, healing and buffing as needed. Though it's often an unpopular role to fill, the support is one of the most important aspects of any team. Finally, there's the jungler, but to explain their role, we'll have to first explain how the game is played.
In a standard, basic match of the average MOBA game, each team of five begins on either the lower-left or upper-right corner of the map. The map is divided into three lanes, all spawning from the base. The tank typically goes to the top lane, the AP Carry heads to the mid lane, and the AD Carry and his or her support head to the bottom lane. Each lane has two "towers" per team (four total), represented by the dots above. The towers act as defense, damaging enemy team members that get too close to the tower. In addition to the lanes, there's also a "jungle," which is where the team's fifth member, the jungler, comes in; they spend their time in the jungle destroying high-powered creatures for buffs, and sneak around to different lanes to help catch the enemy members in a surprise 2v1 or 3v2 match-up.
Each team's goal is simple: use your respective creeps—small creatures controlled by the AI and easily killed—to work towards destroying the enemy team's towers in each lane. Once the lane is cleared, work toward getting to the enemy's spawn area, and destroy the target—sometimes called the "Nexus" or "Ancient," depending on the game you're playing—inside the base of your enemy. If you have a high-functioning team, with each player playing their role correctly and working together, you can almost always overcome your enemy and win the match. Of course, as with any multiplayer sport, if your team falls apart, so do your chances of winning.
What are the Best MOBA Games for Android?
With infinite replayability, high-stakes competitive play, and the rewarding feeling of success when your team triumphs, it's no surprise MOBAs have set the world ablaze. They're easy to learn, difficult to master; quick to get into, but easy to feed thousands of hours of your life. The two established leaders of the genre, DotA 2 and League of Legends—the latter of which has its own mobile adaptation coming later in 2020—have been around for more than a decade and feature some of the best, most experienced players in the game. If you're trying to dip your toe into the genre without giving your life away or getting crushed by a player who understands the game better than you, you might be interested in checking out some mobile MOBAs available on your Android device.
While standard MOBA games can be difficult to learn and master, mobile MOBAs (try saying that five times fast) allow you to try the genre out for yourself from anywhere, without quite as much of the competitive nature or flaming that can be brought on by standard MOBAs on PC or Mac. Today, we'll be taking a look at some of the best MOBAs you can download on Android. For our comparison, we'll be looking at the controls, graphics, and community for each title to bring you the best the Play Store has to offer. Without further ado, let's dive right in.
Our Recommendation: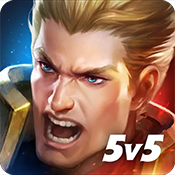 Though the game's been out since 2015 in China as Kings of Glory, it wasn't until the tail end of 2017 that Arena of Valor expanded to the United States on both iOS and Android, making it the first time English-speaking players have managed to play the game. Developed by Tencent Games, a division of Chinese conglomerate Tencent, the game's mobile release began a massive push for the mobile MOBA title that culminated in a launch on the Nintendo Switch in 2018. Since then, the game has garnered more than 10 million downloads on the Play Store, making it one of the most successful mobile MOBAs to date.
Any fans of Riot Games and League of Legends will immediately recognize a lot of what made Arena of Valor the international hit it is today. Riot Games is owned by Tencent just like Tencent Games, which has allowed the two to share assets and gameplay modes, making for the closest game to League of Legends on mobile yet. In a world where PC games are being ported to mobile devices at increasing rates (more on that later in this article), the fact that Arena of Valor takes what makes League so successful and translates that to a mobile-friendly game that still feels just as fun to play as the original is a miracle. With the click of a mouse replaced with a virtual joystick, it may not be exactly what MOBA diehards are looking for, but it's still worth trying out on your own time.
Playing through a few matches on the title, it's easy to see why Arena of Valor was so successful in developing an audience in China. To our surprise, the game was one of the best mobile MOBA titles we've played yet, combining easy to learn controls with the complexity of desktop battle arena games. As mentioned, you move around the map with a joystick in the corner of your screen, as you control one of dozens of rotating champions that allow you free access to the game. On the right side of the screen is your lineup of abilities, three per character, that allow you to attack and destroy your enemies. These grow stronger throughout the match as your power grows each level. Though the rotating champions are the easiest way to get into the game, you don't have to use them if you're willing to drop real money or in-game currency on purchasable champions.
Despite Arena's modified control scheme from something like League or Dota 2, everything feels accurate and easy to control. The store interface is tap-friendly, as are your abilities that make it easy to level up. You're always aware of where your target lies with an enemy hero or minion, which makes it easy to target a character inside the game. On our test Pixel 2 XL, we saw no noticeable frame drops in both bot matches or online play; everything seemed to hold up to around 60FPS. It's fair to say this level of polish has something to do to Arena's connection to League of Legends, but by no means is that a bad thing. In fact, though Arena often looks identical to its desktop-based older brother, that connection has basically ensured the game looks and plays great.
In addition to original characters, you'll also find sponsored champions filling in the game, including the likes of Batman put in place of characters based on Chinese folklore that would be unrecognizable stateside. You can use Facebook to connect with friends, and with built-in online voice chat (a rarity in online mobile MOBAs, as far as we're aware), you can communicate and plan strategies all while playing around the world without the need for a keyboard. Unsurprisingly, there are a ton of in-app purchases available here, though they're mostly used for skins and other non-essential content. Still, this is essentially a mobile-friendly version of League of Legends, and any fans of that game will be foolish not to jump on the bandwagon with this one.
Runner Up: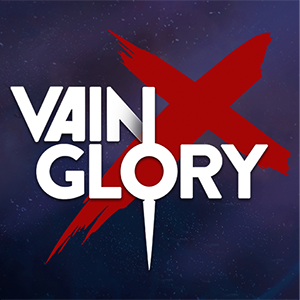 Vainglory has long been one of our favorite MOBAs, even winning the coveted top selection in our previous iteration of this round-up. Unfortunately, things change, and Arena of Valor's similarities to League of Legends, along with its massive popularity worldwide, makes it an obvious winner when looking for a MOBA to play in your spare time or for something to pick up when you're away from your actual computer. That said, it's always good to vary things up, and Arena of Valor's similarities to what we've seen from League of Legends might have some saying it's just too close to invest actual time into. If that's you, you don't need to fret: Vainglory is a perfect option in between the two, combining classic MOBA action with new characters, some gorgeous art, and competitive play.
If it's been years since you last played Vainglory, you'll want to forget everything you think you know about the game. Yes, it's true that the game began as an iOS exclusive, shown off at WWDC in front of the world as the first MOBA to be built from the ground up with the idea of offering players an easier gameplay mode that would allow players to jump into the game quickly. The game used a 3v3 format with a single lane, similar to the alternate maps we've seen from mainstream MOBA offerings. Vainglory used this simplified gameplay mode as a selling point, but when it became obvious that Arena of Valor was due to arrive in North America, things seemed dire for the simplified MOBA gameplay available in Vainglory. All that changed towards the end of 2017, when the development team, Super Evil MegaCorp, announced a proper 5v5 mode was in development.
We had previously looked at Vainglory's gameplay back when the gameplay took place in a single lane with 3v3 matches, and we thought both the controls and graphics were solid, with an easy to learn interface and an intuitive design that put it a step above other MOBAs at the time. Unfortunately, the development team was probably right in their fear of what Arena of Valor would mean for their game. So the good news, of course, is that Vainglory's relaunch to focus on 5v5 gameplay has gone well, with regular updates continuing up to and throughout 2020.
When you start-up the game, you're given a tutorial that really helps to introduce new players to basic MOBA tropes. For anyone new to MOBAs, this will really help you learn how to play, with a helpful tutorial and tips like playing flat instead of in your hand. You'll want both hands free to play this game, which requires a certain level of flexibility when you're playing. The game walks you through a tutorial, helpfully narrated in-game by a character that explains, in layman's terms, how to play a MOBA. The game starts with you in a single lane, learning how to attack creeps, and eventually walks you through abilities, lanes, combat, and more. If you've played a MOBA before of any kind, you'll probably be familiar with the formula here—and that's a good thing. Vainglory feels unique while not deviating from the MOBA standard too far. Unlike Arena of Valor, which is effectively a clone of League of Legends, this feels fresh and interesting.
Once you access the PvP matches, you'll find a few modes. First, the 5v5 mode, which plays like any standard three-lane MOBA and allows you to battle it out within your group. These matches work well, and at around 25 minutes per game, they're the closest to a "standard" MOBA match you'll find. The older 3v3 mode is here as well, with the benefit of offering shorter gameplay bursts. If you only have ten or fifteen minutes to jump into a match, you should give this a shot. It's legitimately fun, and easy to dive into without having to worry too much about the time frame of the game. Then there's two additional modes that offer fun mix-ups on the classic gameplay. The first is a blitz mode that offers combat in a fast match, even shorter than the 3v3 mode, lowering the time to play to five minutes or so. Finally, a battle royale mode exists, in a similar fashion to ARAM (all random all mid) mode in LoL, assigning players a random hero in a single lane.
From the stunning graphics to the PC-level controls, Vainglory is the definitive MOBA to grab for your phone or tablet a game worth playing both on the go, as a supplement to your standard League of Legends matches, and as a new game that is just as hardcore as Dota 2. There's a ton of depth here to explore, options that would take up a 5,000 word essay on their own.
Unfortunately, there's one major issue with Vainglory. The company lost their publisher back in April of this year, leaving the game without dedicated servers. The game has shifted into a Community Edition as Super Evil Megacorp continues to look for a new publisher with dedicated servers. That means the game currently has some issues, including login errors and missing skins, and won't receive future updates for the time being. Vainglory isn't dead, but we're not removing the game until it shuts down permanently.
Everyone else
Heroes of Order and Chaos has a lot going for it. It's developed by Gameloft, a legendary developer team in the mobile space that has made mobile versions of console games, offering titles like NOVA, in the theme of Halo, or Modern Combat, in the theme of Call of Duty. The games are generally well-made takes on making a console experience into a mobile game, and in 2012, they had done the same for the scene dominated by Dota 2 and League of Legends, creating Heroes of Order and Chaos out of the husk of their discontinued World of Warcraft-esque game, Order and Chaos Online. The game is similar to several PC MOBAs, using three-lane layouts that are relatively standard when it comes to basic MOBA gameplay, and with most matches clocking in at about thirty-five to forty minutes instead of the shorter matches offered by some mobile MOBA titles.
Unfortunately, there were some problems when testing the gameplay. In a mobile ecosystem where both Arena of Valor and Vainglory offer top-tier mobile experiences, Heroes had problems in our tests with both the controls and the framerate. They weren't bad necessarily, but you could tell that both were a bit of a step down from what we expected out of a MOBA after testing both Arena of Valor and Vainglory, Instead of using a virtual joystick like Arena, the game requires you to tap around the display, similar to Vainglory. However, tapping around the display just doesn't feel as good as it did in Vainglory, and the frame rate drops were unfortunate. Overall, there are plenty of reasons to still check out Heroes of Order and Chaos, but largely, if you want a League clone for mobile, you should absolutely check out Arena of Valor.
While Arena of Valor is a game from the company that owns League of Legends, Mobile Legends: Bang Bang—an admittedly terrible name—is so much like League of Legends that Riot Games actually sued Mobile Legends in July of 2017 for trademark infringement, thanks in part to just how close to League of Legends this game looks. But like with Arena of Valor, this might be a benefit to plenty of gamers looking for a mobile take on League, especially one with a more established fanbase than what we've seen from Tencent's new North American port. In Mobile Legends, you take up the role of one of several champions, fighting down one of three Rift-like lanes to reach the enemy base. It's all familiar stuff, reconfigured for shorter ten minute matches to help mobile users pick up and play the game a bit easier.
Similarly, Mobile Legends and developer Moonton boasts about most players only having to wait up to ten second to join a game. A virtual joystick allows you to move around the battlefield, and thanks to the addition of smart AI control, it's easy to rejoin the game if you ever get disconnected without being completely slaughtered in the game. Mobile Legends has some interesting ideas on how MOBAs on mobile should work, and with over 50 million downloads, it also has a strong playerbase behind it. All that said, it's also worth noting that some MOBA fans have complained about the inclusion of pay-to-win tactics, including real-money skins that give actual, tangible in-game advantage to players willing to pay for it. Overall, Mobile Legends is a solid offering, but there are plenty of options on this list that might be worth your time—and very possible, money—over Moonton's take on League of Legends.
Our final suggestion is one more MOBA alternative that's doing things a bit differently than your typical entry into the genre, and it comes from a mobile developer you've probably heard of. Battle Bay comes from Rovio, the developing team behind Angry Birds, and since its launch in 2018, has already managed to build an audience of over ten million players because of its unique gameplay, fun and colorful graphics, and, of course, its name recognition. But just like the dozens of Angry Birds spin-offs, Rovio knows what they're doing here, and they've built a mobile MOBA that isn't a direct take on League of Legends or Dota 2. Instead, Battle Bay reminds us more of Overwatch or Smite, the popular third-person MOBA alternative on PC.
In Battle Bay, you control a boat on a team of five, and your fight takes place on the roaring sea, as opposed to another evergreen forest or scorched-earth battlefield like we've seen so many times before. The camera is set behind the boat, as opposed to over top the ocean, and controlled with a dual-joystick layout that, while perhaps not the most comfortable layout we've seen in the MOBA world, lends itself well to the gameplay. Rovio surprised us with this release: not only did they leave out their infamous birds, but there's actual depth to the strategy in their 5×5 arena. You build and equip your ship with weapon layouts, so much like more mainstream MOBAs, you can have different offensive or defensive classes for each battle.
Most interestingly, the ocean-set battlefield has waves, making your attacks more difficult to land without proper consideration. If you're looking for something new and unexpected from a mobile genre quickly becoming oversaturated with League of Legends clones, Battle Bay is a great, relatively-new entry to the field.
Disclaimer: Some pages on this site may include an affiliate link. This does not effect our editorial in any way.