The Best Multiplayer Games for Android [December 2020]
While some may prefer to game alone in the comfort of their own home, it's no secret that gaming with friends can be a total blast if you have the right crew behind you. Whether it's playing locally, sharing a screen or playing on multiple handheld devices, or you're playing across the internet, in different homes or even halfway around the world, playing online can be cooperative and competitive, allowing you to work together with your teammates or go in for the kill. Multiplayer gaming isn't limited to consoles and gaming PCs, though. There's a wide-reaching market for multiplayer games right on your phone, allowing you to battle with and against your friends, work together to solve puzzles, or combat strangers online in a 1 versus 100 duel to the death.
In fact, the flexibility of mobile devices allow for the development of some really interesting games. Android and other mobile platforms allow you to combine real life and gaming, use your phones as controllers while a television acts as your display, and even message friends and teammates while playing a multi-day campaign to battle other individuals over the web. We've looked at the wide spectrum of games available on the Play Store and chose the ten that represent the pinnacle of mobile multiplayer gaming, both online and locally with friends. These are games that allow you to work together or compete, allow you to share a screen or split the play on each separate mobile device, and most importantly, don't let in-app purchases and bad game design get in the way of having fun.
No matter what you're looking for in a mobile title, there's bound to be a game on this list that impresses you. Let's dive into our favorite multiplayer games for Android!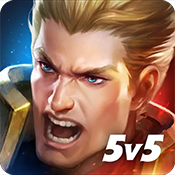 Though the game's been out since 2015 in China as Kings of Glory, it wasn't until the tail end of 2017 that Arena of Valor expanded to the United States on both iOS and Android, making it the first time English-speaking players have managed to play the game. Developed by Tencent Games, a division of Chinese conglomerate Tencent, the game's mobile release began a massive push for the mobile MOBA title that will culminated in a launch on the Nintendo Switch in 2018. Since then, the game has garnered more than 10 million downloads on the Play Store, making it one of the most successful mobile MOBAs to date.
Any fans of Riot Games and League of Legends will immediately recognize a lot of what made Arena of Valor the international hit it is today. Riot Games is owned by Tencent just like Tencent Games, which has allowed the two to share assets and gameplay modes, making for the closest game to League of Legends on mobile yet. In a world where PC games are being ported to mobile devices at increasing rates (more on that later in this article), the fact that Arena of Valor takes what makes League so successful and translates that to a mobile-friendly game that still feels just as fun to play as the original is a miracle. With the click of a mouse replaced with a virtual joystick, it may not be exactly what MOBA diehards are looking for, but it's still worth trying out on your own time.
Playing through a few matches on the title, it's easy to see why Arena of Valor was so successful in developing an audience in China. To our surprise, the game was one of the best mobile MOBA titles we've played yet, combining easy to learn controls with the complexity of desktop battle arena games. As mentioned, you move around the map with a joystick in the corner of your screen, as you control one of dozens of rotating champions that allow you free access to the game. On the right side of the screen is your lineup of abilities, three per character, that allow you to attack and destroy your enemies. These grow stronger throughout the match as your power grows each level. Though the rotating champions are the easiest way to get into the game, you don't have to use them if you're willing to drop real money or in-game currency on purchasable champions.
Despite Arena's modified control scheme from something like League or Dota 2, everything feels accurate and easy to control. The store interface is tap-friendly, as are your abilities that make it easy to level up. You're always aware of where your target lies with an enemy hero or minion, which makes it easy to target a character inside the game. On our test Pixel 2 XL, we saw no noticeable frame drops in both bot matches or online play; everything seemed to hold up to around 60FPS. It's fair to say this level of polish has something to do to Arena's connection to League of Legends, but by no means is that a bad thing. In fact, though Arena often looks identical to its desktop-based older brother, that connection has basically ensured the game looks and plays great.
In addition to original characters, you'll also find sponsored champions filling in the game, including the likes of Batman put in place of characters based on Chinese folklore that would be unrecognizable stateside. You can use Facebook to connect with friends, and with built-in online voice chat (a rarity in online mobile MOBAs, as far as we're aware), you can communicate and plan strategies all while playing around the world without the need for a keyboard. Unsurprisingly, there are a ton of in-app purchases available here, though they're mostly used for skins and other non-essential content.
Still, this is essentially a mobile-friendly version of League of Legends, and until the actual mobile version of that game arrives in 2021, any fans of that game will be foolish not to jump on the ban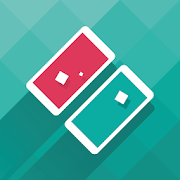 Unlike other games on this list, Dual is an indie project that isn't based on an existing project or developed in order to port a project from PC or consoles to mobile devices. Instead, Dual (which is stylized in all capital letters but for the sake of this article will remain in lowercase) is a project designed for people looking to play a game between two devices locally. There's no single player campaign or options, and there's no online multiplayer. With Dual, it's you and a friend, battling it out for victory as you tilt and move your device to score against your enemy in real-time. It's a blast to play, and is absolutely worth checking out for anyone looking to play games with their fellow Android-owning friends.
The basic setup of Dual is pretty simple, even if it seems overly complex at first. You and a friend grab your phones, pair them together over Bluetooth or WiFi, and you stand (or sit, but it's best played standing) next to each other, phone to phone. The battlefield of Dual, composed of minimal graphics and black backdrops, stretches across both displays on your phones, which is why it's important to be close to each other in order to see the puck slide across screens. Throughout the game, you use your phone's gyroscope to move your piece, moving it around to tap on the puck sliding back and forth and to push the piece between both sides. As you battle, you'll be trying to score on the opponent by sliding the puck into their goal, like air hockey or Pong, while defending yourself from bullets and other power-ups that come from each ship.
There's a few different game modes as well, including a mode that requires you to defend your side from an onslaught of attackers by working together with your friend and a mode that requires you to deflect the ball off of the side of the arena in order to score and win the game. These additional modes join the basic dueling mode that allow you to change-up the gameplay against your opponents, making it an incredibly fun twist on the multiplayer genre, and allowing for some changes to the core gameplay. One fun twist to the game: you can collect color sets for your player "tokens" within the game, and each device has its own color set, which means you'll need to play against multiple friends to collect every color.
Perhaps the best thing about Dual is its price. It's a free to play game, with the basic Duel mode available for free to all players and all unlocks available for just $1.99. Only one player has to buy the $1.99 unlock to play with other people, so once you own the game yourself, all of your friends can play all three game modes assuming they're playing with you within the game. Dual also has crossplay with Android and iOS, which means you aren't limited to who you can play with based on your platform of choice, and the game is still routinely updated with new modes and new patches. Ultimately, all of this makes for a great local multiplayer title, something you can try out for free and buy into at an incredibly low price if you wish. With no ads and only the single unlock price for the whole game, Dual is one of those titles you just want to support on mobile platforms. Definitely check this one out.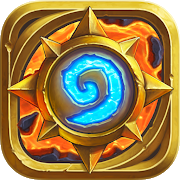 Hearthstone is the first of four games on this list to be ported from PC or console to Android (the second of five if you count Arenas of Valor as an unofficial port of League of Legends), and chances are, you've heard of the popular online collectible card game (or CCG, similar to trading card games, or TCG). Developed by Blizzard Entertainment, the company behind Warcraft, Diablo, and Overwatch, Hearthstone's success comes from its gorgeous graphics, its easy-to-learn gameplay, and its free to play nature. It's one of the best multiplayer games on Android today, and it's easy to see why once you pick up the title. Let's take a look.
Diving into the world of collectible card games can be fun and exciting, especially if you have friends who are interested in joining in and playing with you, or who already have built decks and joined the community. Unfortunately, cards and booster packs can be expensive, and if you're concerned about dropping $50 or more just to get started with Magic: The Gathering or YuGiOh, the good news is that Hearthstone can be an excellent alternative to both of those games. (It's worth noting both of those titles have their own online versions playable through Android, though neither measure up to the excellency of Hearthstone.) The fact that Hearthstone is free to play, with limited ads and the ability to basically bypass in-app purchases if you're willing to grind out some matches, is one of the best reasons to dive into the game if you're interested in the genre.
When you begin playing Hearthstone, the game starts by supplying you with a starter deck, full of some basic cards that make victory possible against early opponents, both AI-based and human. It's a friendly game to start playing, with tutorial options, guides available from players online, and a chat system that doesn't allow for griefing, taunting, or harassment. Don't be fooled, however: there's a ton of depth to Hearthstone, and the game gets seriously complex once you dive farther into the mechanics of more advanced cards. As you battle against more difficult opponents, you'll begin to learn how to balance your deck, what strategies work and which don't, and you'll slowly begin to develop a play style of your own, unique to your own abilities.
The matches are simply and relatively short. Once you've assembled your deck, you'll be pushed into a duel with another player. Each character takes their turn, playing cards on the virtual table in front of them. There are four types of cards: minions, weapons, and abilities, along with quests from the Journey to Un'Goro expansion deck. Your minions have their own attack types as well, including Warrior, Rogue, Druid, Mage, and more. Each card costs a certain amount of mana to summon, and feature their own hit points and attack points. Using strategy and a combination of cards, monsters, and effects, you unleash attacks on your opponents cards and, eventually, their own hit points, lowering them to zero health and eventually eliminating them from the table.
We will say this: on Android, the mobile app is fairly large, requiring at least 2GB of free space for the app when you install the game on your phone. Still, once you have it active, you'll realize how fun this game can be to play, and if you get into it, it's well worth keeping on your phone (plus, you can use the same account on your computer). Oh, and when it comes to paying for cards, you can drop cash on unlocks, or just keep playing the game for free expansion packs. Hearthstone may not be a direct translation of a game like YuGiOh or Magic, but Hearthstone is the first major trading card game to arrive first and foremost for digital devices. Whether you're playing on mobile or PC, you'll have a blast in this collectible trading card game. Definitely don't sleep on this one if you're looking for fun multiplayer games.
8

Jackbox Party Pack (series)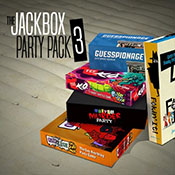 First, a caveat: you'll need more than just an Android phone to play this game. The entire library of Jackbox Party Packs require something that can output to a television, but luckily, you probably already have something that can manage. Do you have a midrange or better PC or Macbook? You can probably manage to run these games. Have an Android TV, Apple TV, or a Fire OS device? You can run Jackbox. Do you have a gaming console from this or last generation, including an Xbox 360, Xbox One, PS3, PS4, or Nintendo Switch? You can run Jackbox on those devices too. The game is even capable of running on some Comcast cable boxes. The breadth of devices the game can run on makes it ideal for anyone looking for a party game to play with their roommates, friends, or family members.
At this point, you may be wondering why a game that would require a specific device would make its way onto a list of the best Android multiplayer games. Jackbox Games have been developing party titles for over two decades, but they're best known for their most recent titles, the Jackbox Party Packs. The general concept is simple: you and some friends gather around the television, playing party games that involve trivia, art skills, creativity, word games, and other laugh-inducing hilarity, controlling input from your smartphone's browser. The games are typically designed for up to eight people, though some games have a smaller limit on users and some games really only work if you have a large group of players. The game is best played locally with a room full of your friends, but playing online is also an option using streaming services like Twitch.
Setting up the game is simple. Once you've purchased the Pack of your choice (there are four of them—we'll dive into more detail below), you start the game on the device (gaming console, Fire TV, etc.) and choose one of the five games included in each pack. Once the game starts, you'll be given a four-letter code to enter at Jackbox.tv on your smartphone, tablet, or laptop (it's best played with a smartphone), and you'll join the game room. Once everyone's in, the first person who joined the game starts, and the rules will either be quickly explained for new players or, if the rules are a bit longer, you'll be given the option to skip if you've played before. No game is too complicated to learn, and most games are appropriate even for younger players. For those games with raunchier input, you can typically turn on a family-friendly filter in the settings of the game.
From there, you simply follow through what the game wants from you. Most games are unique, with only a few sequels to earlier games here and there. With four Jackbox Party Packs now on the market (one a year since 2014), there are more than 20 games to pick from, split up between each pack. Here's a quick breakdown of each Party Pack, along with our recommendations for each.
Jackbox Party Pack (PS3, PS4, Xbox, PC, Mac, Switch, and more): The original pack, this includes You Don't Know Jack 2015, a new version of the original trivia game Jackbox developed in the 90s; Fibbage XL, a trivia game that involves knowing the truth from the lies; Drawful, a game similar to Pictionary; and more! Despite being the first Party Pack, this might not be the best place to start for new players, but if all you have is an Xbox 360, this is the one for you.
Jackbox Party Pack 2 (PS3, PS4, Xbox, PC, Mac, Switch, and more): This pack introduced Quiplash XL to the pack, a game originally sold on its own, which allows you to enter funny comments as an answer to a question. Two prompts then go up against each other, and players vote to score points. Quiplash is one of the best games for new players in the Jackbox series, which might make Party Pack 2 a solid place to start. It's also the final version released on the PS3. Other games include Bidiots, Earwax, and Fibbage 2.
Jackbox Party Pack 3 (PS4, Xbox, PC, Mac, Switch, Apple TV, Android TV, and more): Quiplash 2 is one of the standouts here, but frankly, Party Pack 3 is one of the best ones yet. In addition to Quiplash 2, which remains a great starter game, Fakin It introduces one of the most original games we've seen from the dev team, which involves trying to lie your way out of prompts you might not even know. Trivia Murder Party is a solid trivia game with some dark humor, and Guesspionage and Tee-KO also make for a solid pack.
Jackbox Party Pack 4 (PS4, Xbox, PC, Mac, Switch, Apple TV, Android TV, and more): The fourth pack in this list is the only pack to include more than five games, making it a great starting place. The standout here is Fibbage 3 and its pack-in, Fibbage: Enough About You, which combines the lying-based trivia from Fibbage with lies about yourself. Survive the Internet is a Quiplash-style creative game, Bracketeering is a fun bracket-based game where you bet on which submissions are best, Civic Doodle is a fun twist on the usual drawing game addition, and Monster Seeking Monster is a dating game where you'll have to message users to get them to go on dates while trying to gain hearts.
Jackbox Party Pack 5 (PS4, Xbox, PC, Mac, Switch, Apple TV, Android TV, and more): Jackbox Party Pack 5 includes four new games, along with a brand-new version of You Don't Know Jack that happens to be one of the best we've ever played. In addition, there's also Split the Room

,

where the goal is to create as divisive hypotheticals as possible; Patently Stupid, where you'll have to compete to design brand new inventions to solve everyday problems while also pitching your fellow investors for money; Zeeple Dome, a slingshot game where you battle against aliens; and our pick of the bunch, Mad Verse City, where you battle against your fellow opponents in a rap battle arena.
Jackbox Party Pack 6 (PS4, Xbox, PC, Mac, Switch, Apple TV, Android TV, and more): In this 2019 release, Trivia Murder Party returns with an official sequel, filled with new questions and even more devious mini-games. Role Models is a personality test for you and your friends as you assign roles based on what your friends think of you. Joke Boat finds you perfecting a punchline in a comedy-themed talent show, Dictionarium has you creating brand-new words and definitions, and finally, Push the Button sees Jackbox taking on the classic "Werewolf" or "Mafia" genre of games as you work to discover the alien onboard your ship.
Jackbox Party Pack 7 (PS4, Xbox, PC, Mac, Switch, Apple TV, Android TV, and more): The newest release in the series, Jackbox Party Pack 7 includes the long-awaited sequel, Quiplash 3, as well as four other original takes. The Devil and the Details requires you to work together with your other players to accomplish tasks, while still gaining points to win the game. Blather 'Round requires you to use clues to help your players guess your topic. Champ'd Up is the drawing game for this title, and features your creations going head to head with each other as they fight for votes. Finally, Talking Points is the newest speech-giving game, which sees you delivering impromptu talks based on photos appearing on your screen.
Ultimately, we think starting with Party Pack 3 is the best place for new players. It has Quiplash 2, which is a great starting point for new players, and Fakin It and Trivia Murder Party are fun additions to a great pack. From there, either go with Party Pack 4 or Party Pack 6. Four has some crazy additions to the game, while Six is an excellent addition in the vein of Three.
Ultimately, all of them except for maybe the original are worth keeping on your devices, and even the original is a solid party game. If you're used to having multiple friends or family members over at once, or you don't mind starting up an online voice chat with a ton of friends and streaming the game to them online, Jackbox is a great way to spend a Saturday night.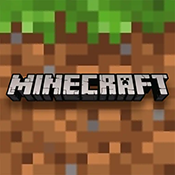 At this point, no one is going to be surprised by the addition of Minecraft to any kind of gaming roundup. The game, which has been on the market for nearly nine years, is and has been a massive phenomenon for most of its existence. Considering it's on nearly every modern platform, it should be no surprise that Minecraft is the second best-selling video game of all time, behind only Tetris. The game is big enough that the development team, Mojang, was bought by Microsoft in 2014. That hasn't stopped the game from expanding to every platform under the sun, however, and Android is only one of the many platforms where you can dive into the infamous brick-building game to let your creativity—and your survival skills—flourish.
Those unfamiliar with the game will likely have at least heard of the title, or seen the merchandise in stores around the world. If you've played or watched gameplay surrounding Minecraft before, feel free to skip this paragraph. For everyone else, Minecraft is a sandbox game where your goal (in the standard Survival mode) is to use the materials in the block-based world around you to build and create shelter, weapons, and more to defend against the creatures that come out at night. The game allows you to make tools in order to gather more difficult resources by chipping away at the world around you, and once you have enough resources to protect yourself from creepers, spiders, zombies, and more, you're free to explore the caverns, waterways, and more of the world around. There's also a Creative mode, which allows you more power over the world without the threat of enemies to build anything you want.
The mobile version of Minecraft (formerly Minecraft: Pocket Edition) started as a testing-only project from Mojang in 2011, with a limited featureset and as an exclusive for the Sony Xperia Play, a phone that crossed Sony's mobile efforts with their Playstation line of products. When the game finally came to Android and, later, iOS, it was only available in an early alpha build. At the time, the game lacked basic features of the traditional desktop game, including the Survival mode that most players use when playing the game traditionally. Slowly but surely, the game rolled out updates and features, pacing well behind the desktop version of Minecraft but nevertheless becoming a more viable option for players who couldn't play the standard game. It wasn't until the end of 2016 when the game finally added the endgame called The End, thus upgrading the game to version 1.0 and finally becoming a standard port of the title.
If you're concerned about using touchscreen controls on your phone, don't be. Despite the obvious concern a die hard Minecraft fan would have about using two thumbs on a glass screen to control movement, jumping, and more in the world of Minecraft, the controls are actually pretty solid. A virtual D-pad sits in the lower-left corner of the display, with a button for jumping on the right side of the screen. To place a block, tap anywhere on the screen, and swipe along the display to move the camera. Selecting items from your inventory is easy; just tap on the item in the bottom of the screen, or open your inventory full-screen to organize it. Dropping items is easy as well, and can be completed by just holding the item icon for two seconds. For anyone still concerned on the controls, rest assured the game supports Bluetooth controllers on Android as well, which means anyone with around $30 to spare can pick up a controller to make playing on the go way easier.
Despite having reached version 1.0 in 2016, updates haven't stopped, however, and in fact, a major update rolled out to players last fall that completely changed the name. Codenamed the Bedrock Edition because of the new Bedrock Engine powering the game, the Xbox One version, Android version, Fire OS version, Windows version, and soon, the Switch version of the game were all lumped into one world under the "Better Together" title, with only the Xbox 360 version (due to its age) and the PS4 version (due to Sony's unwillingness to allow crossplay between consoles) kept out of this update. Not only did this update add dozens of new features to the game, but it made it an even better multiplayer game for Android.
Under the Bedrock Edition, Minecraft on Android can be played on the same servers as almost every other copy of the game, allowing multiple people to interact on a single hosted server and generally improving how the game plays. It also introduces the Marketplace, a one-stop shop for skins and other themes for the game, allowing you to share your content between different versions of the game. Ultimately, the important takeaway here is that Minecraft for Android has never been quite as powerful as it is now, and recent updates have made it one of the most enjoyable and flexible multiplayer games on Android. If you're a fan of the title and haven't yet picked up a copy of the game for mobile, you should absolutely do that.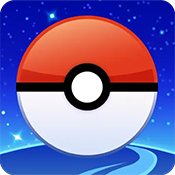 Yes, seriously, we're putting Pokemon Go on this list, and for good reason. Not only is the game still one of the most popular multiplayer games throughout the world (despite the massive popularity from the summer of 2016 having long faded away), it's also one of the few games that involves meeting with people in the real world. Pokemon Go is as communal as you want to make it, and assuming you're prepared to meet up with players in real-world locations, it can be a serious blast. Whether you're new to Pokemon Go or you're a returning player, it's a surprisingly easy decision to get back into the game. With new features, new Pokemon, and new events unfolding all the time, there's never been a better reason to dive back into the one-time phenomenon.
For those unfamiliar with Pokemon Go, the game is surprisingly simple. Using your GPS and augmented reality tech, you travel around real-world areas catching Pokemon that appear in the field. When a Pokemon appears on your screen, you tap on it on your phone's display to begin battling it, throwing Pokeballs at your target in order to capture them for your collection, to train and to care for.
In many ways, this emulates the experience of collecting Pokemon in the standard games released on Nintendo handhelds, allowing you to relive some of the memories of playing the games throughout your childhood or young adulthood.
The core gameplay of Pokemon Go is simple. You walk around outside in the real world, with your GPS tracking your location on the virtual map inside of the game. As you walk, Pokemon will appear on the map on your screen, and by tapping on each Pokemon will enter you into a battle with them. Once you're within a battle with the Pokemon you selected, you can use berries to lure it in, and then throw Pokeballs at the screen to capture the Pokemon. AR mode will allow you to see the Pokemon somewhere in the world around you using your camera, but it also makes it a lot harder to catch the critter on your screen. As you throw Pokeballs, you'll deplete your source, which you can either replenish through in-app purchases or by checking into real-world locations around you called Pokestops.
That's the basic gameplay of Pokemon Go, but two things make it into a solid multiplayer title. First, Go is one of the few games that actually involves meeting up with people in real life, to play a game in the outside world. Trying to get your friends back into Pokemon Go, or to get them into it for the first time, is a solid way to spend an afternoon or two, especially if you live in suburban or urban areas. That said, 2020 has also seen Niantic expand how much you can do within the app from the comfort of your own home, making it easier than ever to jump back in.
Second, newer additions like raids, trading, and more all help to make it a blast for anyone looking for a multiplayer title. For example, the raid system allows you and your friends to hit up a raid together whenever a boss Pokemon takes over a gym. Working together with people in real time to defeat a Pokemon is a blast, and once you've won the battle, you get the chance to capture that boss Pokemon, which is often a rare or legendary creature.
Some readers might be brushing off trying out Pokemon Go again, especially if they already tried playing the game years ago just to fall off when the weather got cold. While we can't guarantee you'll ever love the game again, there have been some pretty big advancements since most people last played. First and foremost, several new types of Pokemon have been added from almost all the games in the series. That means there are now over 600 unique types of Pokemon you can capture in the game, which means you'll need to work hard to fill out your Pokedex with the new additions.
There's also added daily and weekly challenges and rewards for playing every day, and an in-game weather system that gives the chance to find specific types of Pokemon based on the weather and time of day in your area. There's even an updated tracking system that makes finding Pokemon a lot easier than it was two years ago.
Overall, Pokemon Go is still the same flawed-but-enjoyable experience it was in 2016, but the improvements have helped the title come a long way. More features and more Pokemon are on the way, and the game's inclusion of stay-at-home features have made it easier to play than ever before.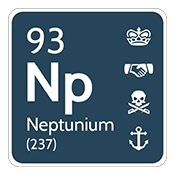 Subterfuge is not a game that's easy to explain to newcomers, but once you dive into the title (pun mostly not intended), you'll find yourself hooked (again, we're sorry). Unlike most of the games on this list, which mostly involve either real-time games lasting a short amount of time (up to thirty minutes, typically), or games that use asynchronous multiplayer to allow for users to play when and where they have time. In theory, Subterfuge is more in line with the latter series of games, but after you start a game, you'll find yourself unable to stop playing the game. One of the most inventive mobile games we've seen in a long time, Subterfuge is absolutely worth a look if you're at all interested in strategy, teamwork, and most of all: deception.
The game is a free-to-play real-time strategy title that launched at the tail end of 2015 and has slowly been picking up more of a following. Set in an underwater world (thus the name Subterfuge), the game involves four to ten players set against each other in a race to conquer the opponents and gather 200 neptunium, a resource found within mines in the game. Though the game's graphics are minimal at best, the real game comes from the social strategy you'll need to deploy to win a round. You can start up private chats with any of the players you're battling, which allows you to make alliances, plan strategy against common enemies, and most importantly, lie your pants off. This is a game in which you'll need to convince your opponents of your goals, only to turn your back on them when the time come.
On your phone, you'll see a map of the game world, in which you and your enemies are located. Negotiating peace with the people surrounding you is key to winning Subterfuge, since one attack on your base early in the game can send you packing. And, we should mention, once you start a game, you're in to win it all. Real-time strategy means real-time strategy here: games of Subterfuge take a full week in real-time to plan out, and any attacks, builds, or other moves you take within the game will require actual time and energy. An attack at two in the morning can destroy your fleet and your hard work. Unlike something like Words with Friends 2, where you can take moves when you have time, Subterfuge requires your attention and energy in order to get the most out of the game.
Throughout the game, you'll be making and building fleets of different types, including generators, factories, and mines, all of which can be upgraded and eventually gain a shield to help protect against enemy attacks. Sending your fleet to attack other bases costs units, but also gains you more land and more opportunities to build additional units and mines. Perhaps the most interesting aspect of the game, however, is the tool that allows you to play the game in the middle of the night without sacrificing your sleep schedule. Dubbed Time Machine, Subterfuge allows you to plan attacks and moves in advance, in order to strike in the dark of night. It's a brilliant offering, allowing you to surprise your enemies without them knowing, and it's perhaps the best part of an already brilliant game.
That isn't to say you won't be up in the middle of the night, of course, since the game can be a bit addicting while you're attempting to take down your opponents. If we had to say something negative, of course, there is one sticking point with the title. The game is a bit hard to learn, unfortunately, and the single player missions (which we also tested and are pictured here), which are designed to act as a tutorial for the actual version of the game, don't do the best job teaching new players how to dive into the proper game. Still, for a free-to-play title (with its entire suite of game features locked behind a one-time $9.99 payment that, honestly, isn't too steep if you get really into what's offered here), Subterfuge is one of the best multiplayer strategy games we've seen on any platform, a game perfectly made to capitalize on what a mobile device that's always with you and made for communication can offer.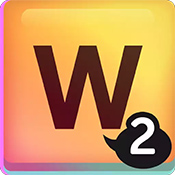 If you had a Facebook account in the early 2010s, you're well-acquainted with Words with Friends. The game, originally launched in 2009, was developed by Newtoy before being purchased by Zynga, and offered players a social version of Scrabble on their phones and laptops through Facebook. The first game was a massive hit at the time, reaching over 250 million downloads over the past eight years since its release, and giving users millions of Player is waiting" notifications on their social media accounts that you've had to learn to ignore. Well, Zynga's back with a brand new sequel to the original game, and while it might seem like an odd play—how do you iterate on Scrabble?—it's clear that Zynga has thought about this process, improving on the original in nearly every way.
At its core, Words with Friends 2 is still Words with Friends, complete with everything that made the original such a huge hit. From push notifications alerting you when it's your move to the core concept of playing a Scrabble-type crossword game on your phone, this is still the same game that millions of players have grown used to playing over nearly a decade of existence. The biggest changes here come from the new modes, the rewards and trophies that come from completing challenges presented through the app (similar to a game like Fire Emblem Heroes), and additional changes to the gameplay like power-ups that makes the game feel a bit more fresh when playing through the game. All of this, of course, is in addition to the basic changes to the user interface that help to make the app feel a little modern.
It's the two new game modes added to the app that are worth focusing on. The first is a brand-new solo mode that allows you to play against AI opponents of various strength and skill. The opponents seem to be themed based on the current seasonal event; for example, all of the current characters are based on Easter and Spring. These games typically aren't full games; rather, they require your to defeat the character within a certain amount of turns, with each enemy becoming more difficult as time goes on. The other new game mode, Lightning Round, asks you to team up with up to five other players to compete against another team in a race to score the most points possible. Both Solo Challenges and Lightning Rounds ask you to play Words with Friends in an all-new style, making it feel fresher than the original game ever managed to do.
As with its predecessor, the app has its fair share of flaws. There are a ton of ads, par for the course for this type of social mobile title, with banner advertisements appearing on the top of the app's main display and full-page ads appearing following moves within the game. The game also includes loot boxes for completing certain actions or logging in each day, granting users coins that can purchase profile frames (which are purely cosmetic and cost hundreds of coins each) or power-ups (which run you only a handful of coins). Coins can, of course, be purchased through the shop, allowing you to immediately buy something from the store if you wish, but for the most part, the game can be played for free by earning rewards through playing matches.
Overall, Words with Friends 2 builds on the original in meaningful ways while still continuing the core gameplay from the first game, making it a welcome revival for one of the oldest games on the Play Store.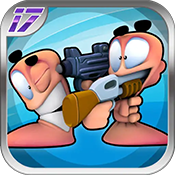 Worms is one of the longest-running multiplayer game series around, dating back to the 1990s when the original game was launched for PC by developer Team17. The main series has seen more than two dozen iterations on the title, from newer 2D titles to 3D versions of the gameplay, to spin-offs like Worms Forts and Worms Battle Island. The game gained a massive boost of popularity in the early 2010s with younger players thanks to the popularity of some Let's Plays on YouTube, and Team17 has continued to make games in the series for over 20 years, delighting players around the world with some local multiplayer fun.
For those unfamiliar with the series, Worms is a turn-based artillery game in which you control a team of cartoonish worms that battle against other teams. The game is similar to other artillery titles, including the classic Tanks games you can find in flash titles on the internet, and Cannon Fodder, a game first released in 1993. The game we're reviewing specifically, Worms 2: Armageddon, is one of the best in the series, a perfect distillation with what makes the entire Worms series so special. You and your friends each create a team of four worms, giving them names and prepping them to battle out in the open against the other teams. After loading into a match, you begin attacking your opponents on a turn-by-turn basis, controlling one worm per turn with a rotation in play. Where your worms start on the battlefield matter, since it can make or break your team, but the strategy of which weapon to use and when also comes into play here.
Though you start with weapons, you can gain additional weapons by gathering the crates that fall from the sky, giving newer and more powerful weapons to your team. The weapons can be tweaked in settings to allow for a more difficult or more casual gameplay period, but ultimately, you'll be spending your turn moving your worms around the map, making sure to not take any damage from falling or other mistakes, and then selecting a weapon and aiming for your enemies. You're on a time limit with each turn, so you'll want to make sure you're moving quick, selecting your weapon, and aiming fast to cause as much damage to your team as possible. As with all Worms games, the last team standing wins, so make sure you have a worm guarded just in case the rest of your team falls to a rogue bomb.
What makes Worms so special on mobile platforms is its flexibility in how you play with your friends. While nothing will ever beat playing against your friends while gathered around a single television, the mobile versions of the Worms game feature pass and play (similar to how you can pass and play with a single controller while playing the games on a console or computer). You can take your turn, then pass the device to your friend from the right or left to you to allow them to make a play. Obviously, this works best with tablets, but it's worth noting that it works great with smartphones as well. If you have a Chromecast, you can even stream your display right to the television to make for a more interactive experience while making moves within the game. And while all of this makes for a great local multiplayer experience, don't forget that the game also has online PvP for two players over WiFi!
Ultimately, Worms 2: Armageddon is a perfect multiplayer title for Android. At $3.99 without ads or in-app purchases, it's priced low enough for anyone to easily buy it (and if you're opposed to spending real money, remember you can always use Google Opinion Rewards to save up a few bucks in Play Store credit answering surveys!) and keep it on their phone for when they're with friends. There are newer Worms titles on Android you could choose from, including Worms 3 and Worms 4, but both of those games cost an additional dollar and include in-app purchases within the app. Plus, neither of those games include the local multiplayer option that is so key to taking Worms from a good game to a great one. Stick with the older title, even if it offers less weapon choice, and you'll have an excellent time with your friends or family.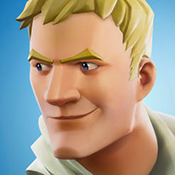 When it comes to multiplayer gaming, popularity tends to come in waves. In the early 2010s, the MOBA ruled victorious over most other genres of competitive gaming, inspiring countless leagues of gamers to form and pushing eSports into the spotlight. In 2016, the release of Overwatch inspired countless games in the hero-shooter genre, including Paladins and LawBreakers. Last year, the release of PlayerUnknown's Battlegrounds, or PUBG, caused a new genre to take the spotlight: the battle royale, a game genre in which up to 100 players battle at one for supremacy over each other. Despite the popularity of PUBG, a year later, the game has already been overshadowed by a new entry in the genre: Fortnite: Battle Royale.
Even if you don't play video games regularly, you've probably heard of Fortnite. The game's popularity is inescapable, similar to Pokemon Go just two years ago. Both games are popular for roughly the same reasons: they're both free to play, and they're both available on mobile platforms. Although Fortnite: Battle Royale (itself a spinoff of a separate game known as Fortnite) began life on Windows, Mac, PS4, and Xbox One last fall, it became increasingly popular after two major events. First, the launch of PUBG on consoles as an Xbox exclusive gave PS4 owners a reason to jump into Fortnite over PUBG, thanks to the availability of the game on that system. Second, the launch of Fortnite as a free-to-play game on iOS and, months later, Android suddenly lowered the barrier of entry for anyone with an iPhone or iPad, instantly making the game appealing to anyone who wants to try it out.
The first thing you'll notice about Fortnite when you jump into the menu (after installing additional data) depends on the device you're playing on. On newer phones, like the Pixel 4 or Galaxy Note 10, you'll see a high-res display filled with crisp graphics and smooth textures. Unfortunately, on older or lower-powered devices, you'll see edges filled with jagged lines and, unfortunately, poor textures. It's not unplayable, but it does look worse than you might be expecting to see, especially on fairly new devices or tablets with their larger displays.
Regardless, once you create your account, you can start jumping into games to gain loot and to try to destroy your enemies. Fortnite starts you out with a basic default avatar, but through playing the game, you can eventually level up, purchase clothes, outfits, and other changes with in-game currency, and generally change the demeanor of your character in the world of Fortnite. The game also has an XP system you'll want to pay attention to, as the game's levels reset through every "season" offered in Fortnite. Seasons change to different styles of gameplay and updates, and can even change how the world appears, as we've seen with events like the Fortnite comet that hit the map in 2018.
Once you've found a match, you'll be paired up with 99 other players for a 1v99 battle royale. The game spawns you into a main area where you can run around as you wait for other players, but once the lobby is full, you'll be spawned into the signature flying buss within Fortnite. If you've played a battle royale game like PUBG before, you'll know how this is going to go. You and the other 99 players choose a place to jump out of the bus that is cruising through the air. Once you've made your jump, you can start controlling your character, changing their movement and aiming for a place to land on the ground. To your right on the display, a button makes it easy to choose when you're going to pull your parachute to start landing. You won't want to pull too early or too late; instead, aim for a middle-ground in order to get to the land as soon as possible without harm.
When you've landed, you'll gain access to the entire library of controls and abilities within the game. Every Fortnite player begins their journey to destroying the other 99 players with a large hammer as their melee weapon; everything else, you'll need to find on the ground. Your weapon switch icons are at the bottom of the display, in a layout similar to Minecraft's own item switching box at the bottom of the display. At the beginning of the game, you'll have your hammer and not much else, but that'll change as you explore the map. As you run around the world, you'll find items you can add to your bag, including weapons like guns and other melee weapons, potions, and more. Running around and exploring nearby buildings is the key to your survival in the game.
As you're battling your way around the island, you'll want to make sure you're headed in the right direction. You can explore the island if you want, but like most other battle royale games, you'll need to move closer to the center in order to survive. A "storm" closes in on the island as you play, closing on the radius of the island and forcing you to move throughout the world. If you get caught in the storm, you'll start taking damage until you get out of it, making it easier for other players to take you off and kill you. Unlike Halo or Call of Duty, there's no respawn in the game. When you've died, you've died. You can spectate the rest of the match, but that's it for you. That's the whole idea behind battle royale games after all: there can only be one victor in the entire game, and if you're killed, it isn't you.
Fortnite, despite being as popular as it is, belongs on this list for so many reasons. It's the ultimate multiplayer game, with literally millions of players fighting it out amongst each other in games every day. Even as the popularity of the game inevitably dies down as it becomes just another mobile game people are playing, Fortnite is almost certainly here to stay. The game is pretty lax on in-app purchases, instead allowing you to play the game as you wish and to purchase content over unlocking if you'd like. Loot crates are here, but they're easy to adjust to and you gain them after battles.
Overall, Fortnite is the perfect example of online multiplayer games done right. It's a blast, it's easy for anyone to play, and despite some low-resolution textures on older or less-powered devices, it looks fantastic.

Even if you haven't heard of Among Us, the latest game craze of 2020, you've probably seen the characters in thousands of memes online. Despite coming out in 2018, the game didn't hit mainstream popularity until the summer of 2020. In fact, not only had most gamers never heard of the title, but the game itself was barely pulling in enough players to set up matchmaking properly, leaving the continuation of the game in limbo. That all changed after being streamed on Twitch by popular streamer Sodapoppin, and ever since, the game has truly taken off, becoming one of the most talked-about games of this year.
Available for free with ads on Android (and for just $4.99 on Steam if you'd rather play with a keyboard and mouse), Among Us will be familiar to anyone who has ever played Werewolf, Mafia, or any of the dozens of offshoots built over the last thirty years. The concept is simple enough: you fill the role of a crewmate on either a spaceship, HQ, or a planet base, performing multiple tasks as you wander around the map with up to nine other players. However, there's a twist: between one and three of the crewmates are actually imposters, alien invaders looking to kill the crewmates and cause chaos. While the crewmates work around the ship, fulfilling tasks and controlling the environment, imposters are able to control the ship's central computer, teleporting around the map and slowly killing crewmates in privacy.
Once a dead body is found and reported by a crewmate, you'll be forced into a chatroom to discuss which of the characters seems to be the imposter. As you chat (using your keyboard; Among Us has no voice chat) amongst yourselves, you'll need to determine who seems to be the imposter using clues and trusting your allies to align behind a person. Once you've reach a consensus, you can vote for the player you want to eject from the map. If the crew ejected the imposter, they'll win (or be taken to the next round to find another imposter). If the crew injected another crewmate, they'll be returned to the game for another round—with one less crewmate to keep them safe.
It's an addicting game, and a great mobile twist on a party game that has kept huge swaths of people entertained for decades now. Among Us doesn't feature a ton of options outside the main gameplay loop, but it does provide users with options for online and local play, room codes, and freeplay.
Although free on mobile Among Us has a few in-app purchases, including the option to remove ads for just $1.99. You can also pick up some premium skins for your player character, to help you stand out among the crowd. Hats and pets are also available, included in bundles for a couple of dollars each. Despite the in-app purchases, this is a great game that is easy to play without dropping a single cent. The player base is huge, and the dev team recently canceled a planned sequel in order to build those features into the already-existing game file.
Disclaimer: Some pages on this site may include an affiliate link. This does not effect our editorial in any way.