The Best Workout Apps for Android [November 2019]
It's November, which means we're knee-deep into holiday season. With Halloween just in the rear-view mirror, you're probably already swimming in candy, and it's about to get a whole lot worse. From Thanksgiving dinner to Christmas cookies, the last three months of any year are always dangerous for your waistband. And while you might be able to set a New Year's resolution come January 1st, it's better to get a hold on your weight now instead of waiting for two months of junk food and holiday parties.
If you're looking to get some additional exercise in throughout your day, it's a good idea to start with something small. If you're unfamiliar with the 7-minute workout, it might be just the thing to change your activity level. The workout regimen has been around for quite some time now, published in the New York Times back in 2013 and reworked into the Advanced 7-Minute Workout in 2014. Still, the basic idea is the same: you work out vigorously for seven full minutes, working through 12 exercises at 30 seconds each, with rests included for 5 seconds in between each workout. To do the exercises included in the routine, you'll need a chair and a wall, along with your personal bodyweight, which will allow you to get a solid workout without having to pay for a gym membership or having to sacrifice hours working with free weights or machines.
The other thing you'll want, of course, is an app on your Android phone to track your progress. Because of the popularity of the seven-minute workout, there are dozens of apps you can download and try out that will allow you to achieve success within the 7-minute workout. Each of these apps promises to track your data, give you countdown alerts, and help you learn exactly how to perform the 7-minute workout, all while charting your progress along the way. Not every app is created equal, however, and with the sheer number of 7-minute workout apps on the Play Store, you'll want to make sure you find the right app for your own personal experience. This is our guide to performing the 12 exercises included in the workout, as well as ensuring your mobile tracking experience lives up to the promise of a quick and easy workout to perform on your own personal schedule.
The Twelve Exercises
Before we dive into the top app picks for Android, let's take a closer look at what exactly this exercise entails. A few notes as well, for those just getting into the fitness game. First, it's important to detail that, should you have any sort of heart condition or other health concern that may flare up or cause danger while working out, we recommend you consult a physician before beginning your workout regimen. For the majority of readers out there, you shouldn't run into any major health concerns prior to working out, but as always, safety should be your top priority.
Second, no workout program is universal. You're going to need to try out workout programs before you find the one that works for you. If you're simply looking to be a fitter, healthier you in 2019 and beyond, the 7-minute workout plan is perfect for getting into better shape when combined with a healthier diet. If you're looking to gain some serious muscle, however, body weight workouts are only going to take you so far. Finally, if you're nervous about hurting yourself, have a spotter nearby for the seven minutes to ensure you don't cause injury.
For now, let's take a look at the twelve exercises you'll be doing each day for seven minutes.
Jumping Jacks: The classic exercise from your high school gym class make a roaring return to form here, with jumping jacks playing the role of your warmup.
Wall sit: This is where your wall comes into play. In some ways, a wall sit feels similar to a squat, though it's important to note that a wall sit has no motion.
Push-ups: A classic chest exercise that works similar to a bench. When performing a push-up, having excellent form is a must, thanks to the possibility to do some serious shoulder damage.
Abdominal crunches: Crunches are similar to sit-ups, but don't require you to push your back all the way up from the ground. They're tougher than they sound, so get ready for a sore core.
Step-ups onto chair: Here's where that chair you have gets involved. Since you'll be stepping up onto the chair, you'll want to make sure the chair doesn't rock or move, and is both high enough off the ground to give yourself a serious effort while also not being dangerous.
Squats: Squats are some of the best exercises you can do for your body, responsible for working almost your entire body. They're a must-do in any smart workout plan, but if you aren't ready or don't have the time to use a squat bar at your local gym, you can train your form with some body weight squats.
Triceps dip on chair: Another reason to make sure your chair is balanced and won't slip during use, the triceps dip works your arms while using your body weight for resistance.
Plank: Another core exercise. Planks can pretty tough early on, even at only 30 seconds. Don't stress if this one's a bit tough to start with.
High knees: Also known as running in place, high knees stretches and works your legs. If you're a runner, you'll be familiar with this one.
Lunges: After squats, lunges are a great way to get some additional work on your legs. You'll need some space to properly perform lunges, so make sure to clean up your room prior to the exercise.
Push-up and rotation: This is one of the tougher workouts on the list for newcomers. You perform a normal push-up, then twist your body onto one side and shoot your arm up in the air. Bring your body back down and start again, alternating sides throughout the 30-second duration.
Side plank: Following up from the rotation push-ups, side planks will work your core one final time. Some people find these easier than normal planks, and some find them much more difficult. Take your time, as you're thirty seconds away from finishing the workout.
A good 7-minute workout app will not only keep track of your time during these workouts, but will also track your progress, your weight, and display a good method of doing each of these workouts. Basically, you're looking for an app that turns your phone into your trainer and your workout partner. Not every app on the Play Store is capable of doing all of this, but that doesn't mean there aren't some good choices. Here's what we found to be some of our favorite 7-minute workout apps for Android today.
4

7 Minute Workout by Simple Design
Simple Design's 7 Minute Workout app is the first result when searching for a 7-minute workout app on Google Play, and it's obvious that this has helped skyrocket the app to popularity. With more than 10 million downloads and one winner of Google Play's 2016 Best Apps, it's clear that Simple Design's app comes well-regarded in the app community. Though the app wasn't the first to market, it was a major success among those looking for fitness apps on Google Play, and with a 4.5 star rating from users, is loved by many in the fitness community.
Indeed, opening the app upon installation proves there's a lot to love with this tool. The app starts by opening directly to the main app display, allowing you to select from a list of workouts. This is a pattern within the 7-minute workout genre, with most apps giving the classic full-body workout in addition to options that directly target specific areas of your body. While that isn't necessarily a terrible idea to sign up for, it's recommended to stick to the full-body workout for the best results. You can try out the abs or butt exercises specifically if you want, but when it comes to trying to gain new strength, you're better off focusing on working your entire body with workouts like squats. That said, the app does give you the classic workout at the top of the page, so most users will probably never notice the other workout options.
Also at the top of the home page: a place to log your weight. Simple Design has chosen to forego any sort of account sign-up process, instead allowing users to simply set their weight and log it as they continue their workouts. The log page inside 7 Minute Workout features a chart of your weight, along with your workout record, dates, and workout streak. This gamification of working out isn't only limited to Simple Design's application, and it's something we'll see a lot more of as we continue on through the list of applications. Being able to track your statistics is an obvious benefit of using this app, especially considering not every app on here has a full list of your workout stats, and additional content like BMI testing, though flawed, also adds a new addition to your standard fitness app.
Once you start the workout of your choice, the app will display a full list of the exercises you're about to begin. The classic form follows the list we outlined above, but if you're looking for something with a little more variety, you can turn on a random option that will shuffle your workout. The classic listing is actually built to follow a predetermined pattern on your muscles, but shuffling your exercises once you're a bit more advanced and trained on the app can have a big effect on your use of the app. When the tracker begins, you'll hear Google's text-to-speech voice narrating your workout. Simple Design isn't the only developer to use this system on their app to narrate your timer and workouts, but it is a bit lackluster compared to other apps that have full voice support. Luckily, the animation on the exercise display is pretty smooth, demonstrating how to correctly participate in the program, and you can access your music playing back within the app back tapping on the screen. At the top of the page is an info button, which loads more detailed instructions than the simple animation. Unfortunately, this also pauses the workout, which means you can't review the tips during your break without stopping the clock.
Overall, this is a pretty straightforward 7-minute workout app with some solid benefits. The small additions to the app like weight and BMI tracking make for a solid fitness utility, as does options to sync to Google Fit. Simple Design has included ads with the app, but outside of a couple of banner ads and one full-screen ad when opening the app, it was a fairly manageable experience. The only in-app purchase as far as we could tell came from the ability to remove those advertisements from the app, and considering how easy it is to ignore those small banners along the bottom of the app, we think this is a great option for anyone looking for a free 7-minute fitness tracker.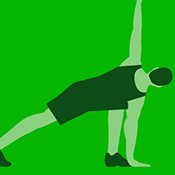 It was the article in the New York Times several years ago that brought 7-minute workouts to general knowledge after years of being popular in more niche workout communities. A year after they published their first article, they edited and redesigned their process to include more advanced techniques. Following the release of their new program, the NY Times also put out one other helpful tool: a web app built for phones, designed to work right inside of your Android device's browser like a standard app. It might sound weird, but if you're looking for a basic, no-frills app, the New York Times has it for you. Let's dive in.
The first thing you'll note is the way the app installs to your phone. Since it's nothing more than a webpage displayed right on your phone's screen, you'll need to hit the menu button in your browser of choice to create an icon on your home screen. Once there, it's easy to launch directly into an app. There are some benefits to this, including the ability to access the app offline despite it being based on your web browser and taking up virtually no space on your phone whatsoever. Essentially, installing the app just creates a bookmark on your home screen, which means you won't have to worry about accidentally taking up too much room on your phone. Likewise, if you're low on space for apps, this is a great way to work around that issue.
For a web app, you might be surprised how well the webpage works on your phone. The tool is smooth and responsive, and feels just like an app from the Play Store, while simultaneously loading fast, featuring straightforward instructions and generally being very easy to use. The app has two separate workouts built into the page, each using the basic workouts designed and laid out by the New York Times in their respective 2013 and 2014 articles. You can also choose from a different voice over built into the web app, one male and one female, prior to selecting your workout. The female voice, Phoebe, is selected by default, while the male voice is named Alistair. Both voices sound natural, escaping the sound of Google's text-to-speech option used by other apps on this list. Considering the New York Times option isn't even a full app, the use of full voice narration is impressive. Alternately, you can disable the sound of their voices if you wish.
You can select whichever of the two workouts you're interested in while simultaneously having access to the voice narration and the ticking stopwatch. Selecting a workout allows you to preview the exercise, along with a small blurb about the requirements for the workout. The 7-Minute Workout option follows the same 12 steps as every other application on this list, while the Advanced option switches things up with a more intense nine-step workout that replaces the wall and chair with a set of dumbbells. Not everyone will be able to take advantage of this option, considering the requirement for actual fitness equipment as opposed to a wall and a chair, but if you have a set of dumbbells lying around the house (or access to an affordable gym option, like Planet Fitness), the advanced option will work you harder than before. It's nice to see the New York Times app not try to extend out to "ab" or "butt" exercises that generally don't work any better than full-body workouts.
Once you activate the workout, you'll be walked right through the app, with slick animations and a ticking noise that checks off each second of your workout. The full-size display is easy to read, the sound is announced via your phone's media volume so you can adjust it for however loud you need it to be. This also means you can listen via Bluetooth headphones; wired headphones would be difficult to use considering you can't turn off the display, a major downfall to the app but expected considering the app is in your browser and not a general display. Speaking of which, you'll want to make sure that your phone's display isn't set to turn off after a set amount of inactivity. You won't really be touching your phone's display for the entirety of the workout, which means you'll need to prevent the phone screen from turning itself off.
After you start the workout, the app walks you through everything. The voice announcer works you through the program, announcing the next exercise and when thirty seconds is over. You can pause the workout at any time by touching the screen, and each screen has a certain color-coded background to announce what's going on. In between workouts, you'll see a greenish-yellow color, telling you to get ready. The workout display is pure green, while the pause display is a nice shade of blue.
Despite being a mobile web app, the whole thing looks great on our Pixel 2 XL. Unfortunately, being a web app means there's one major issue: tracking. Without some sort of account option (that would undoubtedly clog up the design of the app), there's no way to track your workout log. You'll need to input the data into an app like Google Fit to chart your progress. Still, the New York Times app is simple, clean, and dead-easy to use. There's no ads, and both the normal and advanced programs are excellent options for anyone looking to dive into the world of fitness. If you're looking for a straightforward app that just tells you when to start, break, and stop, this is perfect.
2

Seven - 7 Minute Workout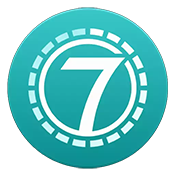 Seven is a surprisingly solid 7-minute workout app from developer team Perigee AB. Like HiFit, the app has reached over one million users, thanks to a slick design and a user-friendly "quick starter" system that automatically suggests a certain level of fitness depending on your goals. In fact, in many ways, Seven pairs directly with HiFit as an app that does some things really well, while also being brought down by some disappointing app design choices that make it difficult to fully recommend as the top app on this list.
Things start off well-enough, though, as there's no account required to sign up for the program. There is a quick walkthrough that allows you to select the gender of your in-app trainer, which we found to be an excellent customization addition to the 7-minute app genre. You also can select one of three options for choosing your goals, selecting between "get fit," "get strong," or "lose weight." Each of these three can help customize your in-app experience further, making Seven a bit more of an at-home experience than an app that doesn't take your goal into account. While plenty of the apps on this list try to offer you multiple (and occasionally paywall-locked) workout programs to pick from, the ability to hone in on what you're trying to accomplish makes this an excellent choice compared to the rest of the apps here.
Here's where we start to run into problems, however. Unlike HiFit, Seven takes its paywall towards a postpaid subscription model called the "7 Club," that requires you to pay monthly to gain access to all of the content, including tailored workout plans, the entire list of workouts designed by Seven's creators, and even individual support for actual personal trainers that log on online to push you towards your goals and to make the most of your progress. There's an argument to be had that paying for the 7 Club isn't an inherently poor decision, but at the same time, we can't help but feel that cash could be put to better use. The idea behind the basic 7-minute workout comes from looking for a way to get fit while saving cash on membership fees through expensive gyms and using as little equipment as possible. But for the $9.99 that Seven charges its 7 Club users, you could pay to head to a lower-cost gym like Planet Fitness, which grants you access to a wider breadth of equipment and exercise possibilities.
That said, in no way does Seven require you to join the 7 Club to get something out of the app. The basic core of Seven is pretty great, and despite our weariness to encourage folks to pay to unlock the 7 Club-exclusive workouts, those advanced workouts are light years better than the abs and butt workouts we've seen from 7-minute competitors. The core workouts that are provided for free by Seven are just as excellent, and the entire experience of using the app feels premium. Seven even offers an alternating set of free paid workouts each week, allowing you to experience what's provided by the 7 Club for no cost to you. More importantly, however, is that the core experience of using Seven is exactly how you would want a partially-paid app to be. Any workout plan that costs money is shown with a lock icon, easily identifying it as a locked workout, while the free workouts are listed directly at the top of the page.
Let's talk about using the app for the base workout, however, because that's how most people are going to end up using this platform. Clicking on the full body workout model will show you a chart along the top of the page with cardio, strength, and mobility all displayed in bar form. A small description of the workout is listed, along with the option to select a circuit count from one to five (with the time displayed on each option). You can favorite a workout, display the exercises that will be taking place during the workout (all while reading an instruction for how to do the exercise), and most interestingly, change the voice of the announcer. The default announcer is a basic male voice, but you can also select a kung-fu master, drill sergeant, or even cheerleader, all of which work in some way towards motivating you to push yourself towards your fitness goal. These all need to be downloaded to your device, but are also available for free without a subscription to the 7 Club program.
Clicking play begins the exercise, which displays with a smooth animated model presenting exactly how to do your selected exercise, and a ticking clock as you work towards your goal. Each exercise has a countdown at three seconds remaining as you finish the workout, and a whistle will alert you when your exercise begins and ends. This whistle sound is pretty obnoxious, but it's not the worst thing we've ever heard. Adding multiple circuits helps make things a bit more difficult while working through each workout, and the whole app feels responsive and fast. You can pause your workout at any time by tapping on the screen, and arrow keys at the bottom allow you to skip between workouts at will. Unfortunately, there's no way to view the exercise guide once you're already working out; you'll need to end the workout if you're confused how to do something. When you finish your workout, you'll be greeted with achievements, which allows for some slight gamification of your fitness regimen. Always a good idea when trying to get people into workout out more.
Overall, Seven became one of our favorite apps over the course of testing out each of these apps, and is most certainly one of our top picks for choosing which 7-minute workout program to participate in. The 7 Club, though pricey, was admittedly one of the more advanced forms of paid content we saw within these apps, and the rest of the app was handled tastefully in a way that made it a joy to use throughout each workout. Selections for your motivator, your fitness level, and different counts of cycles were a great way to get anyone, of any fitness level, back on board with the program. Every app on this list has its various strengths and weaknesses, but Seven's strengths (no pun intended) seemed to overcome almost every app on this list.
1

J&J Official 7 Minute Workout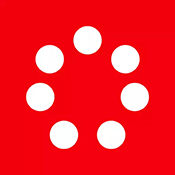 Every application on this list is a solid way to get into fitness, each offering their own take on the seven minute workout. Generally, it's hard to pick a winner from this list thanks to the sheer greatness offered by each application, since every app accomplishes their goal with proficiency and flair. It's with that idea in mind that we proclaim the J&J Official 7 Minute Workout app to be our favorite of the bunch. It's not a perfect app—really, what piece of software is perfect?—but if you can accept the minor flaws that come with J&J Official, you'll find yourself one of the best mobile 7-minute workout apps on the Play Store today.
Unfortunately, the first of two flaws rears its head upon installation. Unlike nearly every other application on this list, J&J (Johnson & Johnson, the company behind plenty of the cleaning products in your house) requires a sign-up process in order to create a proper account. There's nothing inherently wrong with requiring the creation of an account within an app, but when so many of the other applications on this list have not required an account to be made to begin playing the game, it's unfortunate that this one falls on the wrong side of that coin. More annoying than that, however, is the process of entering your birthday, which uses the standard calendar format on Android to select a date. Scrolling through calendar options is frustrating and obnoxious to get to your birth year, and thankfully, J&J allows you to press the date above the calendar to select a year. This is unclear, however, when using the app; we found this out in the comments of the reviews on Google Play.
Still, aside from the annoyance of signing up for an account through Johnson & Johnson, this app is almost everything we'd want in a mobile0-based application. The interface is clean, if a bit sparse, but the main screen once you're logged onto the app is simple and easy to follow. A shortcut for the basic 7-minute workout is accessible at the top of the screen. Depending on your fitness level, which J&J checks during your sign up process, you'll gain access to different levels of intensity. Tapping on the option for 7 minute workout gives you the option to start with a quick warm up, or to jump right into the fitness activities. Unfortunately, here's where the second major issue with this app comes into play. For some reason, the app asks for access to your phone log and your media storage. The latter makes some amount of sense, in order to properly pull music from your device, but we're at a loss for why the app could ever need access to your phone log. Denying the permission doesn't stop the app from working, so we suggest users follow through with that in order to properly stop your data from being used in inappropriate ways.
Once you start the workout, everything feels smooth and wonderful. The ability to use warm ups like shoulder rolls to properly work your body prior to starting the workout is fantastic. Warm ups are important for any exercise, from running to strength training, and can be the difference between a successful and unsuccessful training day. The sound on the exercise is fantastic, and the voice acting is perfect. It's human, walking you through the exercise with advice, tips, and more on how to properly do the exercise. Unlike the apps on this list that use Google text-to-voice, it's clear that someone recorded this exercise guide in a real studio. The interface allows you to view how much time has passed since you started the workout. This voice guide is perfect for learning how to train, though you'll want to ensure you're using Bluetooth headphones if you're in the gym.
The interface for the workout is just as great as the voice acting, displaying your time in a red dot-based circle interface that keeps track of your information as you work through the motions. Unlike some apps, each workout shows a real person doing the workout, and the exercises with required animation (basically everything outside of wall sits) displays in a full-video animation. You can rate your exercise using the thumbs-up/thumbs-down interface along the bottom of the app, while the top of the app features a basic pause button and the ability to mute the app. Clicking on the pause icon will load a shortcut to load your media app, along with the ability to mute exercise form prompts and motivational audio prompts individually from each other. Finally, you can also swipe left and right on the circle interface for more information. You can display the cycle number and a digital clock for your time remaining to the left of the demonstration. To the right, you can view the song playing on your device.
Perhaps the craziest part of this app is how little we've dived into it. In addition to the basic 7-minute workout, you can load a smart workout that will build something that's based on what you're good and not good at, along with your fitness level you selected when you first signed up for the app. On top of that flexibility, you can also view Johnson & Johnson's workout library, which allows you to select a specific workout from the list available. Between options for beginner alternate workouts, first timer workouts, "the full workout" that gives you a full three-cycle, twenty-four minute exercise regimen, or harder stuff like power sets and the "superhero workout," there's a ton of content here, all available for free without ads or in-app purchases. The inclusion of a required login is disappointing, as is the permission for access to your phone log, but the overall package is so fantastic that we can't help but be won over by the app. Every 7-minute workout app on this list is solid, but Johnson & Johnson manages to hit it out of the park with their well-executed fitness program.
Disclaimer: Some pages on this site may include an affiliate link. This does not effect our editorial in any way.