The Best Phone Plans with Unlimited Data and Tethering [January 2020]
Though most people simply accept the plan given to them by their current carrier, the truth is that carrier plans have gotten extremely competitive over the last few years. Between solid prepaid offerings and some serious competition from upcoming carriers like T-Mobile, even the biggest, most stubborn companies like AT&T and Verizon have refocused their efforts on providing consumers some serious value with their plans. While some plans are most certainly cheaper than others, and some carriers have stronger rural networks, assuming you live in an area that features coverage from all four networks, you should find yourself in luck when it comes to picking a new plan—especially when it comes to picking a plan that features unlimited data and tethering.
Originally, most carriers throughout the United States offered unlimited data plans for a flat rate for any smartphone user, but with the rise of fast 4G LTE data, that all changed. With more users than ever suddenly using data to stream Netflix, download files, and tether their phones Carriers went from unlimited plans to setting strict data caps, and offering users on family plans shared data buckets. Suddenly, data overages were a thing you had to worry about, tethering was an add-on option, and data plans got more expensive for less than what you were used to. Thankfully, both the prepaid market and a refocused T-Mobile came together to begin offering consumers additional deals that made it a whole lot easier to pick the plan right for you.
Nearly every carrier in the United States now offers some sort of unlimited plan, and tethering is often included once again at no additional charge. But not every plan is created equal, and you'll want to make sure you know what to look for when shopping for a carrier. Though each network now sells itself as unlimited, there are often some secret or hidden limits to your service that can interrupt your service if you aren't careful.
So what should you look for in an unlimited plan? Is T-Mobile's plan really as good as what we've seen from AT&T or Verizon? Which carriers come with limitations, and which include additional bundles at no extra charge? And are any plans designed for family members? These are all important questions that we intend to answer in this guide to the best unlimited data carriers in the United States. Let's dive in.
Postpaid or Prepaid Carriers
The first major question you'll want to ask yourself is this: do you want to go ahead and dive into a relationship with a postpaid carrier, or would you rather stick it out with prepaid carriers? Postpaid carriers are the majority of what most Americans use, and all four national carriers—Verizon, AT&T, T-Mobile, and Sprint—all use postpaid plans with their customers. Postpaid simply means you're entering into an agreement with the carrier at the time of signup, and you'll be sticking with that plan and paying at the end of each month until that agreement is complete. For years, most postpaid carrier agreements were held together with a service contract, typically for two years. You'd receive a phone at a lower subsidized cost, and in exchange, you would stick with that carrier for the two years you agreed. After that, you could change the terms of your service, or leave altogether.
Nowadays, however, contract agreements are more or less a thing of the past, replaced mostly by lease plans on phones. Instead of paying $200 or $300 down on your device as a subsidized cost, you pay either the full cost of your phone (whether it be $300, $600, or $1000) and the phone is yours, or you pay the cost of the phone over a certain amount of time (it depends on the carrier, but the average span would be about two years overall). When the payments are complete, the phone is yours to keep; alternately, you can typically pay on the phone for a certain period of time (twelve months, for example), then return the phone and get a new one from your carrier, with restarted payments. This upgrade method depends on the phone and the carrier.
Prepaid carriers, meanwhile, typically require you to bring your own device or to buy one outright from their store. Typically, prepaid smartphones lean toward the budget end of the market, though Samsung is pretty good about making sure the big prepaid carriers in the United States have access to their newest Galaxy S-lineup of devices. Carriers like MetroPCS, Ting, Total Wireless, and Straight Talk all work over other carrier's networks, operating as MVNOs, which often means you can get top-tier plans for just a little bit of cash, though not every prepaid carrier offers an unlimited plan. For the ones that do, we'll be covering them in our list below.
Are These Carriers Really Unlimited?
Short answer: no. Truly unlimited data died at the turn of the last decade, with Verizon, AT&T, and eventually the rest doing away with their unlimited plans in favor of plans with set caps. And even then, those plans weren't fully unlimited, often featuring soft caps that could potentially knock you off the plan if you weren't careful. Current day data plans are a bit more open about their soft caps, though you'll still have to read the fine print or use Google for a straight answer.
The two biggest limits come in the form of soft data caps that slow your internet connection for the month after you surpass a certain level of data usage, and limits on the quality of streaming video you can watch on mobile networks. Both of these depend on the carrier, so we'll cover them in more detail below in a case-by-case basis, but the core of each of these plans limits the actual amount of 4G data you can consume to a number between 22GB and 50GB per month. Once you've passed this threshold, you'll be limited by speed for the rest of the month. For most users, they won't hit this limit; the amount of WiFi in most people's lives covers the majority of their usage. Unfortunately, for a select group of users, you're likely to find that running up on that limit is a monthly occurrence, and while you'll avoid being charged overages for every gigabyte, you will have to deal with 2G speeds on your device.
The other issues comes with streaming video over your mobile network. Every carrier now limits the resolution you can stream video at while under their unlimited plans, and while not everyone will care about this, it is worth paying close attention towards. No carrier is aligned on this, so we'll also discuss this in further detail for each carrier, but it's important to know going into an unlimited plan with these carriers that you will likely find yourself watching YouTube or Netflix at 720p or even standard-definition 480p.
Should I Switch to an Unlimited Plan, or Stay on My Current Plan?
Well, that depends on your current plan. The unlimited plans offered by the four national major carriers in the United States can get expensive, especially if you have a family of four or more and plan on purchasing your devices through a lease, which often means that your account will increase in price. Several carriers, including Verizon, have done away with their employee discounts featured through manufacturing partners like GM or Ford, which often let customers have a reduced special price on their monthly plan.
If you fall into that category, you could see your price increase by up to 40 percent, a terrible bargain when considering your other options. Instead, these carriers have replaced these plans with introductory "rewards" schemes that offer you points based on the cash you spend them. Overall, it's a downgrade, and a serious option to consider if your employer currently subsidized the plan.
That said, plans like T-Mobile and Sprint also offer add-ons with their monthly fees, which means for some consumers, it could save you some cash on certain services you might already use. Whether or not this is true really depends on your current situation, but for many, we expect users to find that sticking with their monthly capped plan will depend on how much data they use and how much more they can afford to spend on cell phone service.
So, which unlimited plan is right for you? There's no obvious winner, especially since every carrier has different strong and weak sections of coverage throughout the country. Not every carrier has perfect coverage, and no matter how good a deal seems, putting coverage ahead of unlimited data is typically a smart idea. In no particular order, here's what each carrier's current unlimited plan options look like, complete with details on tethering, throttling, and pricing, and what you can expect from their coverage. Let's take a look.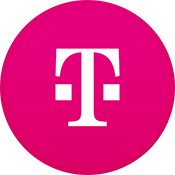 As one of the oldest sellers of these new types of "unlimited" data plans, it makes sense that T-Mobile's would be the easiest to describe in detail. In 2019, T-Mobile rebranded their One program as "Magenta," completely changing the cost and benefits of their plans. T-Mobile now offers three unlimited plans with three distinct values, and they do come in a bit cheaper than the competition. Their cheapest unlimited option is Essentials, which costs $60 for a single line and delivers unlimited text, talk, and data, 480p video streaming, support for 2G data usage in Mexico and Canada, and 3G mobile hotspot data. As always, your unlimited data is throttled in times of network congestion, and if you use more than 50GB of data in a month, you'll find your speeds restricted. Generally speaking, this is similar to the $70 plans offered by AT&T and Verizon, which makes this a decent choice for consumers looking to save a bit of cash if they live in strong T-Mobile areas.
Still, if you're focused on hotspot usage, you'll want to at least upgrade to the Magenta plan, which runs you $70 per month. You still get unlimited text, talk, and data, but your data won't be throttled in congested areas until you pass 50GB of data consumption per month. If you're travelling to Canada or Mexico, you'll get 5GB of high-speed data before being restricted to 2G speeds, and most importantly, you'll also get 3GB of LTE mobile hotspot data. Your streaming is still capped to 480p, however, so if you're looking to watch HD content on the go, this isn't the plan for you. T-Mobile advertises Netflix as included in this plan, but there's two catches: you'll only get the Basic, mobile-only, one screen plan, and you'll only get Netflix for free on a plan with two or more lines. If you're signing up as a single customer, you don't get Netflix.
Finally, T-Mobile's Magenta Plus plan is their top-tier option, advertised as a premium offering and going toe-to-toe with Verizon and AT&T's most expensive plans. At $85 for a single line, it doesn't come cheap. You get everything from the Magenta plan, plus an upgrade to 720p video streaming, 20GB of 4G hotspot data, and unlimited in-flight WiFi. Your roaming data outside of Canada and Mexico is boosted up to 2x, though that's still only 256kbps. The "Netflix on Us" promotion gets an improved deal, offering the Standard plan with two screens in HD, but once again, you'll need two lines on your plan to get this offering. You also get Name ID and Voicemail to Text with this plan, though those are fairly expected features for such an expensive option.
Overall, T-Mobile is a decent unlimited carrier, especially if you can manage to bring your own device or already have a device compatible with T-Mobile. Though their lease payments can make the service more expensive, the features provided by T-Mobile on their plan are actually fairly intriguing. Being able to use a fairly large chunk of 4G data in both Mexico and Canada on the base plan is great, and the inclusion of Netflix included in your bill at no extra charge is also welcomed. Perhaps most importantly, however, is that T-Mobile's plans are easy to calculate. Every other carrier on this list has some form of hidden charge, tax, or fee that's near impossible to calculate. T-Mobile keeps things simple, and even if their unlimited plans aren't quite as cheap as some users may want it to be, it's still a great option. Just make sure T-Mobile covers your area. They've been working hard at expanding their signal, but it still works best in urban and metro environments.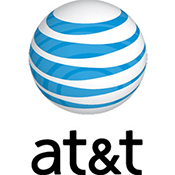 AT&T carries the privilege of being the second-biggest carrier in the United States, providing service to 138 million subscribers, just under Verizon's own total. After a failed attempt to buy T-Mobile in 2011, AT&T has continued to push their own partnership with other AT&T-owned properties, including HBO. Like Verizon, which we'll cover further down in this guide, AT&T offers some pretty solid service, and thanks to their older 3G GSM network, almost every mobile device works on their network without issue, meaning you can bring your device to the network and gain service with a SIM card without any sort of issue. Of course, AT&T also remains fairly expensive to buy into, though its price has dropped in the past several years.
AT&T has three options to choose from, just like T-Mobile. The first is their most basic unlimited plan, which features plenty of limitations and drawbacks. AT&T's Unlimited Starter plan includes throttled 4G LTE data at an unlimited rate per month, standard definition video streaming at 480p, roaming in Canada and Mexico, along with international text. However, this plan does not include mobile hotspot, which means, for our purposes, it's practically useless.
Instead, you'll have to jump to one of AT&T's two other plans: Unlimited Extra or Unlimited Elite. These plans costs, respectively, $75 and $85 per month, and both will likely work depending on your hotspot needs. Unlimited Extra provides users with 50GB of full speed data, along with 15GB of fast hotspot data that should keep most people covered throughout the month. If you require more data for your hotspot, however, you'll have to jump to the Unlimited Elite plan. It might be expensive, but it gets you a full 30GB of hotspot before your data is slowed down, and if you take a lot of meetings on the go, it's a price you might have to pay.
Ultimately, AT&T's data plans aren't that much more expensive than what we've seen with T-Mobile, though it's quite disappointing that their entry-level unlimited plan doesn't include hotspot at all. Still, for just $5 more per month compared to T-Mobile, you do get significantly more hotspot data. AT&T also has a stronger network quality around the US, which makes it a better option for those in rural markets than T-Mobile.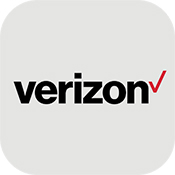 As the largest carrier in the United States, Verizon serves more than 140 million consumers everyday. Though it offers some of the best carrier service in the United States, covering about 98 percent of the US population with LTE service, Verizon also happens to be one of the more costly networks in the United States, lining up about even with AT&T when it comes to the price of buying a plan on the network. For some, Verizon is worth the price of entry. As a carrier, it is one of the most dependable networks you can find in 2019, offering service in rural areas that out-competes T-Mobile, Sprint, and in some areas, even AT&T. For those living in more-populated areas, Verizon is closer in competition to both AT&T and T-Mobile. Still, you can't discount that the service works in more areas than almost any other network today.
If you're looking for a single line, Verizon will start by trying to sell you their unlimited plan first. Though we update this guide every few months or so, Verizon has a habit of constantly changing their plan lineup, and it's no different for winter 2020. Though their unlimited plans have never made much sense, Verizon's current slate of plans might be their most confusing yet. While their Start Unlimited plan is by far the cheapest, you'll have to opt for one of their more expensive offerings to get mobile hotspot included.
If you're just looking for a basic unlimited phone plan, Verizon's Start Unlimited plan is mostly improved over their older "Go Unlimited" option that has been retired. At $70 per month prior to taxes and fees, you gain access to unlimited 4G talk, text, and unlimited data, 480p video streaming, and data usage in Mexico and Canada. Finally, a six-month free trial of Apple Music is availabel You do, unfortunately, lose all access to mobile hotspot usage, even at throttled speeds, and your data will be the first to be throttled in congested areas. This is basically a price drop over their Go Unlimited plan originally offered in 2019, so we recommend it. That said, if you're reading this article, you probably want to make sure you have hotspot included in your plan, so we suggest skipping this entirely.
At $45, you can choose between Play More Unlimited and Do More Unlimited. Both plans net you 15GB of hotspot usage, along with the same things you get from the Start Unlimited. Play More gets you 720p video streaming, 25GB of premium, unthrottled 4G data, and Apple Music for free for as long as you have your plan. Do More switches out the Apple Music deal for a free six month trial, but grants you 50GB of premium data instead, along with deals for Verizon cloud storage and other Verizon connected devices. Unfortunately, you'll also be reduced back to 480p video streaming. Play More is perfect for most consumers, but business users will likely find Do More to be a better deal for their lifestyle.
If you're looking for the best of the best you can get right now, you'll have to pay for it. Get More Unlimited is Verizon's top-tier plan. Like a combination of Do More and Play More, you get 75GB of unthrottled data, along with 30GB of hotspot usage and 720p video streaming. Apple Music is also included here, just like in Play More. This plan runs you $90 per month, but depending on what you use your data for, it might be worth the extra cost.
Ultimately, while Verizon just isn't a great option for those looking for the best value in a cellular plan, they do go a long way in allowing you to customize your plan to best suit your own individual needs. Their service is great, but it's ultimately incredibly pricey for what you're receiving.
***
That wraps up our guide to the unlimited plans offered by the four nationwide US carriers, but it's not the end of our mobile plan coverage. If you're looking for the cheapest plans you can get today, make sure to check out our in-depth review of each carrier's cheapest plans here. Not only do we cover these four national carriers, but we go deep on smaller regional carriers and prepaid plans designed to save you the most money possible.
Disclaimer: Some pages on this site may include an affiliate link. This does not effect our editorial in any way.