The 40 Best Movies on Amazon Prime [March 2021]
There is so much to love about Amazon Prime that it's hard to keep track. From the two-day free shipping on nearly every major item in the store, free titles on your Kindle, savings at grocery stores like Whole Foods, and access to a collection of over two million free streaming songs, there's a ton of good you can get out of your annual $119 subscription. One of the best additions to the service, of course, is Amazon Prime Instant Video, a Netflix-esque subscription service that offers a wide range of movies and television shows, original and otherwise, for your viewing pleasure. While Netflix is the biggest streaming service on the web today, Amazon Prime offers a huge library of films, including some critically-acclaimed pieces of work that simply must be seen.
TechJunkie's Cut the Cord Weekly
The lineup on Amazon Prime is often incredibly different and much more diverse than the library on Netflix, even if it's smaller overall. So, without further ado, let's take a look at what content you can expect to see from Amazon Prime for March 2021, and what films you should absolutely be watching with the streaming service. Here are forty of the best films now streaming on Amazon Prime, in no particular order.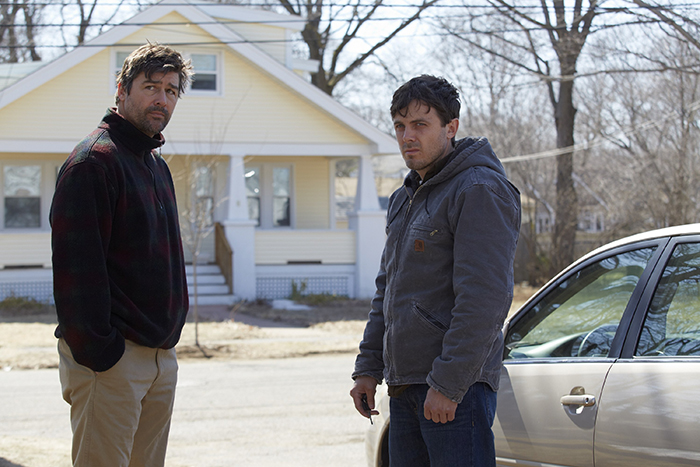 An Amazon Studios original and one of the highest-nominated films at the 2016 Oscars, Manchester by the Sea is a heartbreaking tale of love and loss set in the town of the same name. After the death of his older brother Joe (Kyle Chandler, Friday Night Lights), Lee Chandler (Casey Affleck) learns that Joe has made him the sole guardian of his teenage nephew Patrick (Lucas Hedges). After taking a leave from his job as a janitor in nearby Boston, Lee returns to his hometown of Manchester-by-the-Sea, where he's forced to deal with a past that caused his separation from his wife Randi (Michelle Williams), and the community where he was born and raised. The film was directed by Kenneth Lonergan (You Can Count on Me, Margaret), and won the Oscar for Best Original Screenplay and Best Actor for Casey Affleck.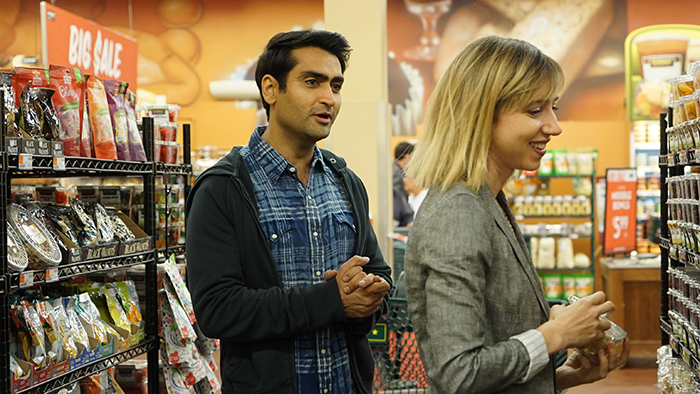 An Amazon Studios' original and a must-watch for any romantic comedy fans, The Big Sick is one of the best films on Amazon Prime and a great example of using the tropes of romantic comedies to your advantage, turning them on their head as you go. Written by Emily V. Gordon and Kumail Nanjiani, the film stars Nanjiani as himself, the son of Muslim immigrant parents and an up-and-coming comedian in Chicago. When Kumail meets Emily Gardner (Zoe Kazan) after a show, the two hit it off, quickly becoming romantic partners until a fight over Kumail's parents and their wishes for an arranged marriage pushes them apart. Soon after, Emily falls sick and into a coma, leaving Kumail to arrive at the hospital and to meet her parents (Holly Hunter and Ray Romano) in the process. Based on the real-life love story of Nanjiani and Gordon, the film deals with Kumail managing to reconcile his love of Emily with his need to please his parents. Directed by Michael Showalter, the film was nominated for Best Original Screenplay at the Oscars, and was one of the highest-grossing independent films of 2017.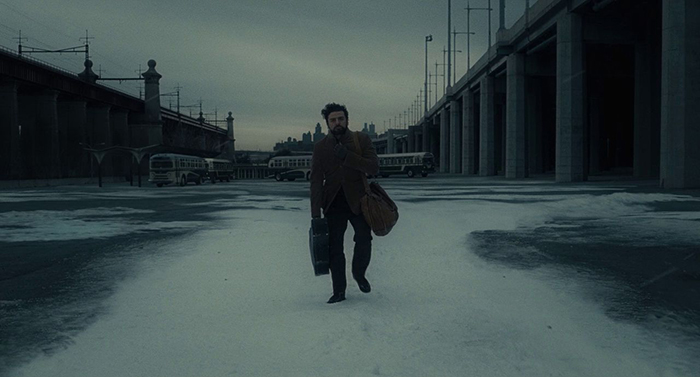 The 2013 film from the Coen Brothers, Inside Llewyn Davis is one of their best films of last decade and one of the best of their career. Set during a single week in folk singer Llewyn Davis's (Oscar Isaac) life in 1961, the film shows the coming and goings of friends, ex-lovers, business opportunities, and the struggles that Davis faces following a career of setbacks. As he moves throughout the world with no much more to his name than a guitar, he struggles against seemingly insurmountable obstacles while attempting to make a name for himself in the music world. As he embarks on an odyssey throughout that single week of his life, he'll have to rely on the kindness of friends and strangers alike, as he travels from Greenwich Village in New York to a Chicago club in the hopes of gaining the big break he desperately needs. The film also stars Carey Mulligan, Adam Driver, Justin Timberlake, and John Goodman.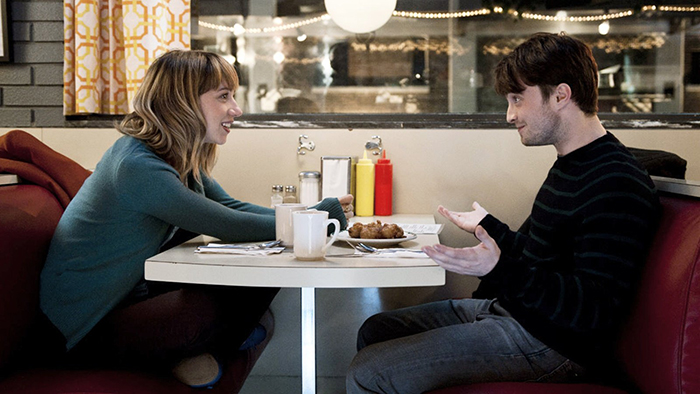 Also known in other territories as The F Word, What If is a charming romantic comedy in the age-old vein of When Harry Met Sally. When medical school dropout Wallace (Daniel Radcliffe) meets Chantry (Zoe Kazan), he's immediately smitten by her, drawn to her chemistry immediately. Unfortunately, Wallace has been repeatedly burned by bad relationships, and has decided to put his love life on hiatus. Chantry lives with her boyfriend anyway, thus rendering the entire point moot. As Wallace and Chantry become closer friends, they'll have to deal with the mixed emotions surrounding their friendship, all while watching their friend (and Wallace's roommate) Allan fall in love with his own love of his life.
36

You Were Never Really Here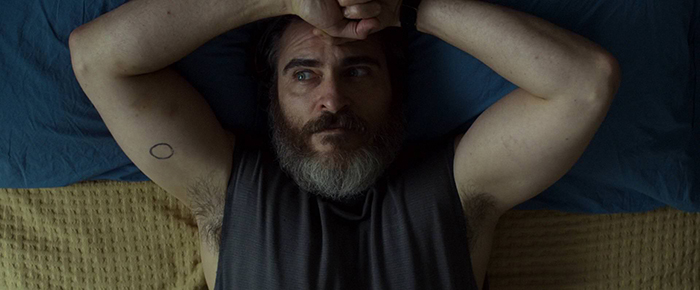 Easily one of this author's favorite films of 2018, You Were Never Really Here is the newest film from acclaimed director Lynne Ramsay (We Need to Talk About Kevin), and tells the dark story of Joe (Joaquin Phoenix), an Iraq War veteran who has a violent past and remains traumatized from both his childhood and his service with the military and FBI. He now spends his days rescuing trafficked girls from their captors, using violent methods to get them back. When a young girl goes missing, Joe is hired by her father, a senator for New York State, to get her back. Along the way, he ends up finding a long line of corruption and abuse of power, leading him unsure of what actions to take next, and putting his life on the line.
35

Brittany Runs a Marathon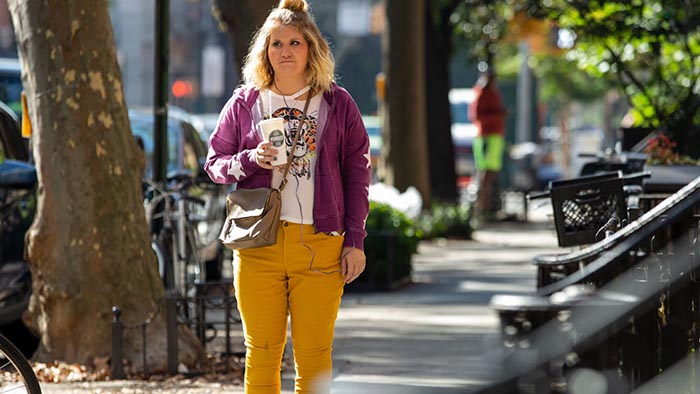 Loosely based on writer-director Paul Downs Colaizzo, Brittany Runs a Marathon is the feel-good comedy of 2019. The film follows Brittany Forgler (Jillian Bell, Workaholics, 22 Jump Street) is outgoing and friendly to everyone she meets, but unfortunately, she can't seem to grow up. Her constant partying, lack of unemployment, and bad relationships are beginning to eat away at her, and when a check-up at her doctor's office reveals how unhealthy she actually is, she finds herself determined to lose weight. After barely being able to run one block through New York, Brittany finds the motivation she needs to get in shape: she's going to run in the New York City Marathon.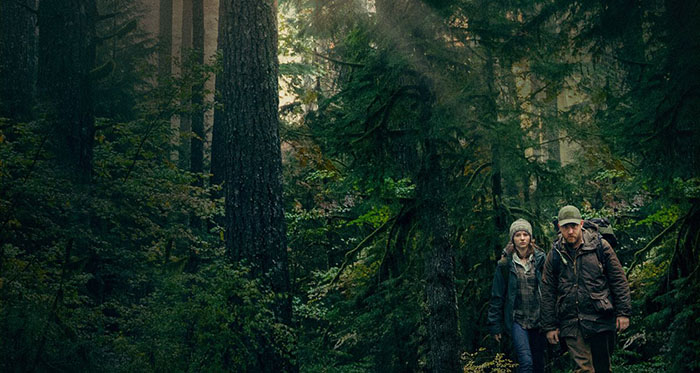 Directed by Debra Granick (Winter's Bone), Leave No Trace is the director's first feature in eight years, and managed to become the second-most reviewed film on Rotten Tomatoes after Paddington 2 (a masterpiece in its own right). The film, based on the novel My Abandonment by Peter Rock, follows a father and daughter (Ben Foster and Thomasin McKenzie, respectively) who live in Forest Park by themselves. This seemingly-perfect arrangement, where the two rarely make contact with the outside world, comes crashing to a halt when a small mistake in their lives leads the authorities to know of their existence, which leads the pair on an erratic journey to find a new home.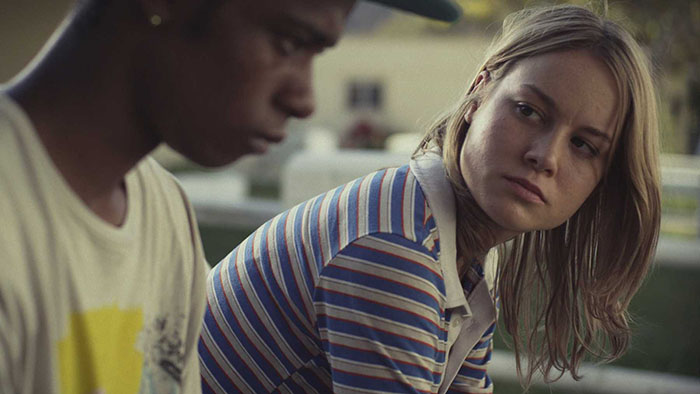 Based on the short film of the same name, Short Term 12 is an indie drama Grace (Brie Larson) as a young counselor at a California care unit for at-risk teens. Though handling the stress of her job well, she finds it difficult to communicate openly and honestly with her long-term boyfriend Mason (John Gallagher Jr), who also works at the unit. After finding out she's pregnant and scheduling an abortion, Grace begins to feel stressed about her situation in life, focusing her efforts on two young residents: Marcus (Lakeith Stanfield), a resident who is about to age out of the unit when he turns 18, and Jayden (Kaitlyn Dever), a recent arrival at the home who has a history of self-harm, and reminds Grace of herself. The film also feature Rami Malek as Grace and Mason's co-worker, and was critically-acclaimed when released in 2013.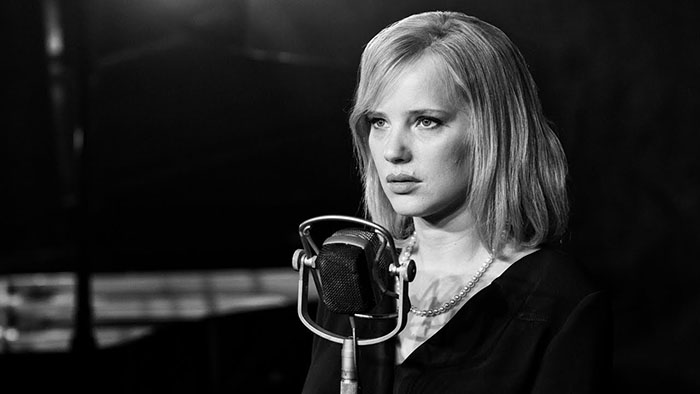 Recently nominated for several Academy Awards, including Best Cinematography and Best Foreign Language Film, Cold War is the latest film from acclaimed director Paweł Pawlikowski, whose last film, Ida, received similar acclaim from critics. Cold War is an epic love story set across multiple decades throughout Poland and France, told in just 90 minutes. Following the conclusion of World War II, the film follows Wiktor and Zula, musicians forced to play into the communist propaganda machine while representing their country and their ideas. Both dream of escaping their current lives to head to the West for total creative freedom. When they have their chance to make a break for France, a split decision marks the rest of their lives, forcing the couple apart and sealing their fate for good. As an Amazon Studios film, this one will be streaming for years to come.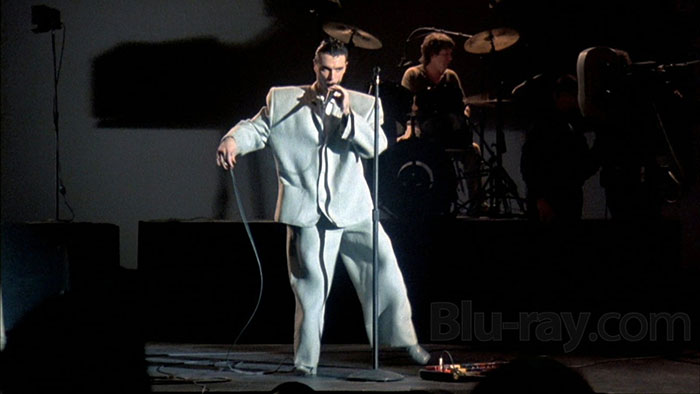 Directed by the late, great Jonathan Demme, Stop Making Sense is often regarded as one of the best concerts ever put on film. The concert follows the Talking Heads as they play the Hollywood Pantages Theater in 1983, beginning when David Byrne, the band's frontman and lead singer, appears on an empty stage holding an acoustic guitar. Slowly throughout the show, the energy increases as more and more band members begin joining the stage. Bassist Tina Weymouth, drummer Chris Frantz, keyboardist Jerry Harrison, and the band's backup singers all appear on stage, before Byrne finally performs his most iconic performance in an enormous suit.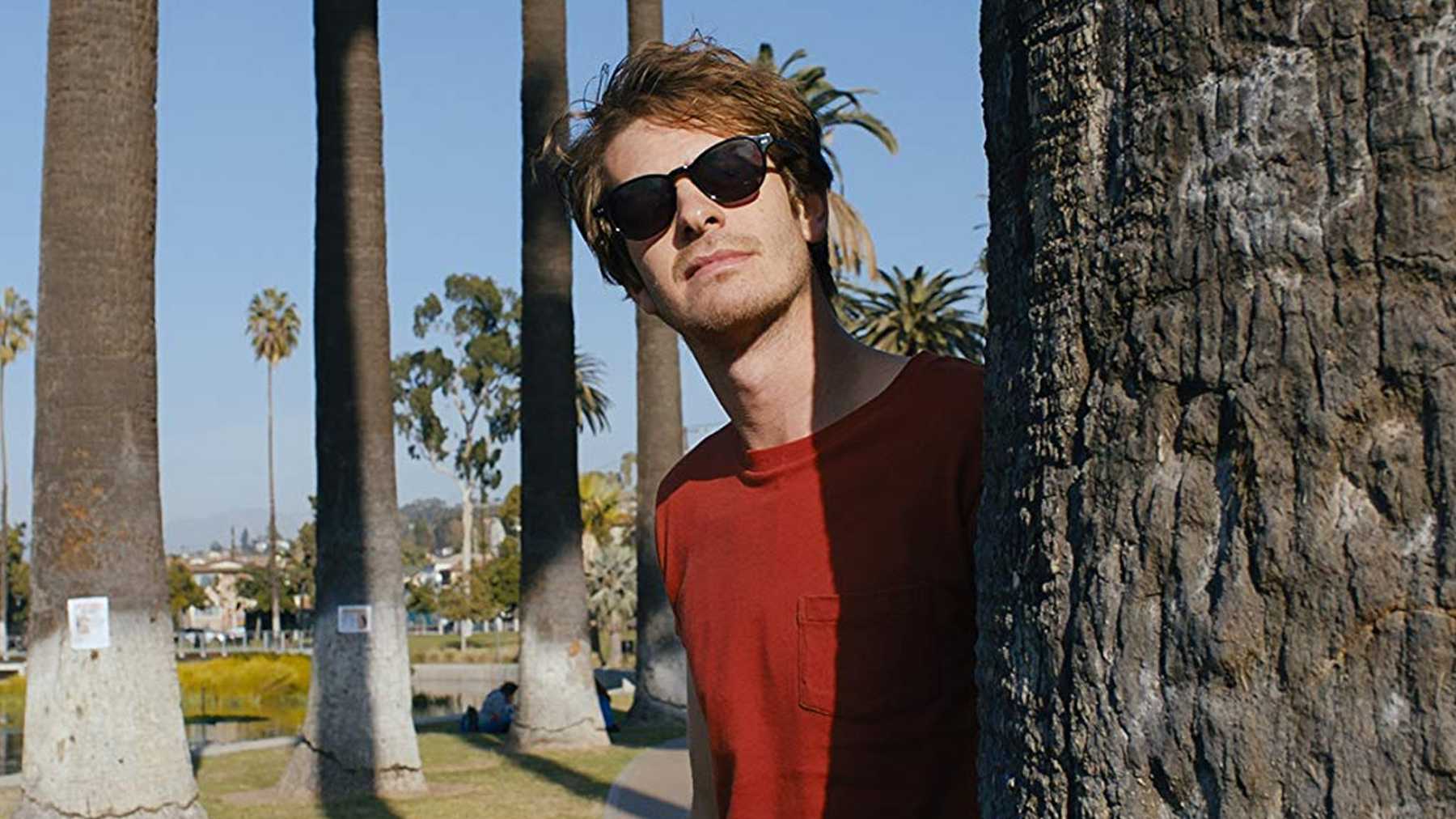 The new film from the director of the critically-acclaimed It Follows, Under the Silver Lake had a rough time finding its way to viewers after a rough premiere at Sundance. After facing a mixed reception, the film was delayed from June 2018 to December 2018, and then again until arriving on VOD in April 2019. The film follows Sam, a disenchanted 33-year-old who discovers a mysterious woman, Sarah, frolicking in his apartment's swimming pool. When she vanishes, Sam embarks on a surreal quest across Los Angeles to decode the secret behind her disappearance, leading him into the murkiest depths of mystery, scandal, and conspiracy in the City of Angels.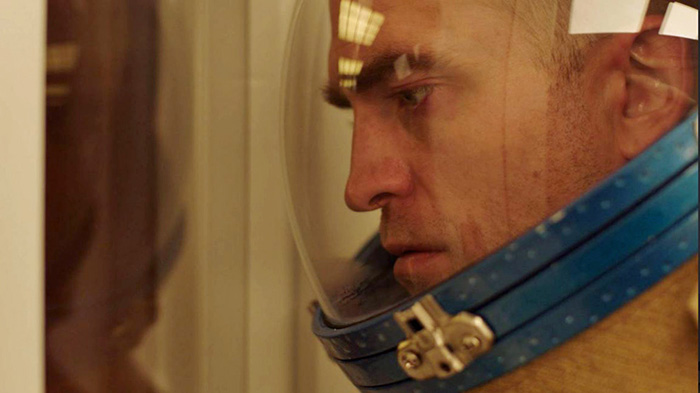 The English-language debut of acclaimed director Claire Denis, High Life is a science-fiction horror film built for art house fans and anyone who's become a die hard believer in indie studio A24. High Life follows a group of criminals on death row that are sent into space on a ship hurdling towards a black hole, with the aim of extracting energy. While on the ship, each of the prisoners is treated as a test subject by Dr. Dibs, who is obsessed with creating a child through artificial insemination. The film follows from the point of view of Monte (Robert Pattinson), a man who is serving a life sentence after killing a childhood friend. Violent, haunting, and a bit confusing on your first watch, High Life is one of many 2019 films you can't miss.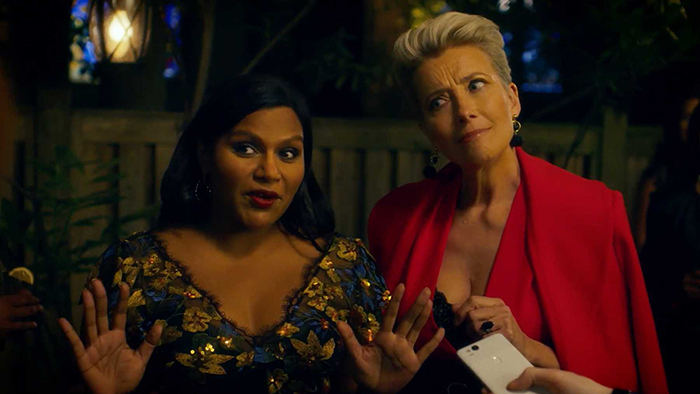 A major winner at the 2019 Sundance festival, Late Night is the feature film writing debut of Mindy Kaling, who also stars. Late Night follows a late night talk show hosted by Katherine Newbury (Emma Thompson), whose ratings have been declining over a decade on the air. In an attempt to revive and revamp the show, Molly Patel (Kaling) is hired to her mostly-male, mostly-white writing staff in an attempt to make the humor a bit fresher and more diverse. When Molly begins to write successful material, Newbury and Patel find themselves working closer than ever before, despite their cultural and generational differences. The film was picked up by Amazon in January for a record breaking $13 million, which means you'll always be able to find it streaming on Prime.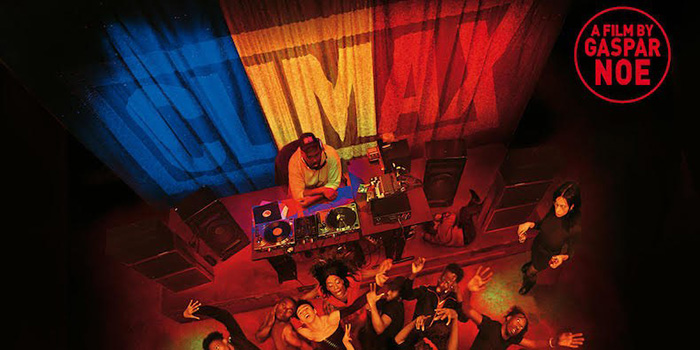 Gaspar Noé is one of the most provocative and interesting filmmakers working today. His breakout film, 2002's Irreversible, featured a 10-minute long-take of the main character being raped, while 2009's experimental Enter the Void used first-person point-of-view throughout the duration of the film, dividing critics who couldn't stand the way the film was shot. Climax is his most recent film, a psychological horror-music feature film that was pre-produced in just a month and shot in half of that. Unlike Void, however, Climax managed to find itself in the good graces of most critics who saw the film. Featuring largely improvised performances from its cast, the film is set during the winter of 1996, in which a French dance troupe throws an after party following a rehearsal. When someone spikes the sangria with LSD, the celebrations take a dark turn as the attendees find themselves increasingly confused and violent.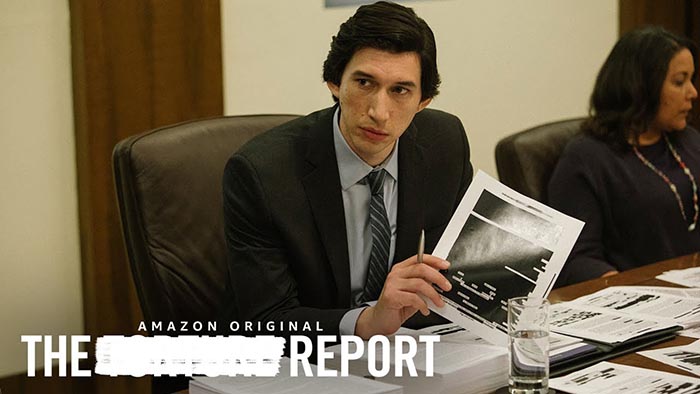 Writer-turned-director Scott Z. Burns is no stranger to writing scripts based on real world events, including The Informant! and this year's The Laundromat, both of which were directed by Steven Soderbergh. In his newest film, Burns turns his attention towards the untold story behind the Senate Intelligence Committee report on CIA torture in the wake of 9/11. The film follows former FBI agent Daniel Jones (Adam Driver), now a staffer for Dianne Feinstein (Annette Bening), who is tasked with leading an exhaustive investigation into the CIA's use of torture on suspected terrorists. When the Senate Intelligence Committee attempts to publish their findings, they have to contend with the CIA and the White House's attempts to block and undermine the report.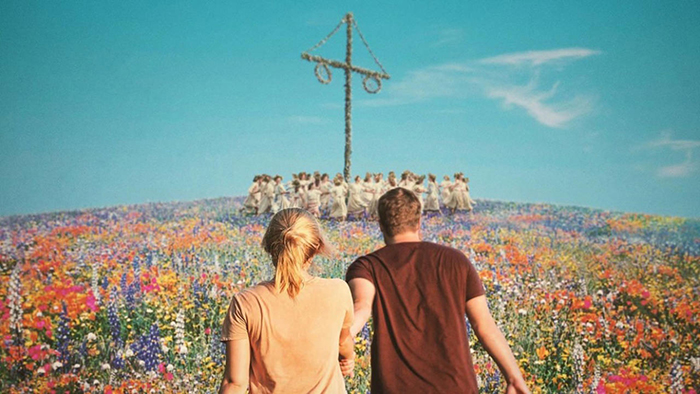 Ari Aster burst onto the big screen in 2018 with Hereditary, a film we already listed earlier in this list. Critically-praised and a major commercial success for A24, it seemed only logical that all eyes were on Aster's next project. Thankfully, it only took a year for that project to come to fruition. Midsommar released in the summer of 2019, meeting the same level of critical praise for a film that, if we're being honest, is a much tougher watch. The film follows Dani (Florence Pugh), a young college student who is traumatized by the murder-suicide of her family committed by her mentally-unwell sister. Though her relationship with her boyfriend Christian (Jack Reynor) is already strained, Christian agrees to let Dani accompany him and his friends on a trip to Sweden, in order to attend a midsummer festival that happens once every 90 years. Once there, the group fines the celebration is far from what they expected.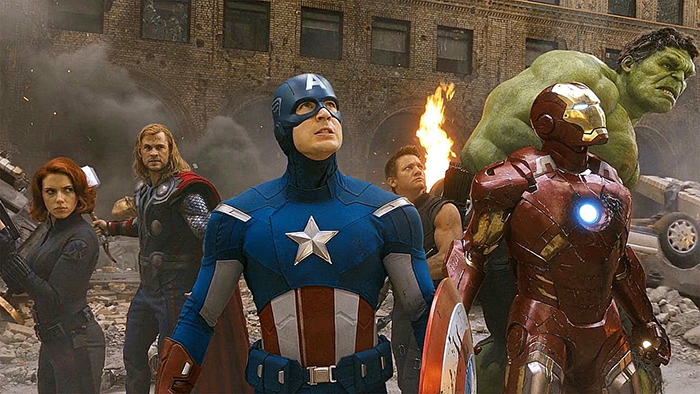 It's tough to consider how much of a risk Disney took on The Avengers back in 2012. The superhero team-up movie had never been attempted before, and Marvel truly hit it out of the park with their first try. In fact, Marvel continues to be the only studio doing shared universes well, with DC moving back to focusing on a loose universe with standalone films like Joker. The Avengers begins when Thor's brother Loki comes to Earth, gaining access to the Tesseract. Using the Tesseract, Loki sets out to conquer Earth, but when the Avengers come together for the very first time, he gets more than he bargained for. Brought together by Nick Fury, The Avengers focuses on Iron Man, Captain America, Thor, the Hulk, Black Widow, and Hawkeye all teaming up to put an end to Loki's plans.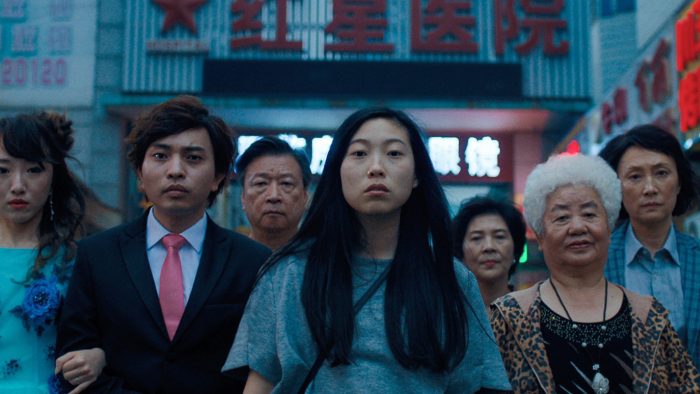 Billi (Awkwafina) is an aspiring writing living in New York. Born in China, she maintains a close relationship with Nai Nai, her grandmother who still lives in Changchun, China. After receiving a rejection letter for a Guggenheim Fellowship, Billi learns from her parents that Nai Nai has been diagnosed with terminal lung cancer, and has been given just a few months left to live. Billi is distraught to learn that the diagnosis is being kept a secret from Nai Nai, based on Chinese customs, and that her doctor has informed her that her recent visits have revealed benign findings. Despite being told to remain in New York City, Billi travels to China where her family has gather under the guise of her cousin's wedding, in order to spend one last time with Nai Nai. The Farewell was critically acclaimed upon its release in 2019. The film is based on director-writer Lulu Wang's own life experiences, which first aired as an episode of This American Life.
22

Captain America: The First Avenger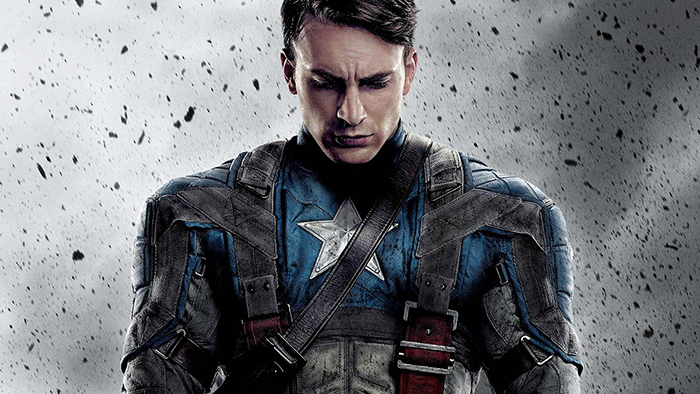 Though Captain America was just the fifth film in the MCU, and a direct lead-in into The Avengers, it holds up today as one of the best films in the entire universe, a period piece set in 1941 as the United States enters World War II. Steve Rogers (Chris Evans) wants to do his part and join America's armed forces, but the military rejects him because of his small stature. Steve finally gets his chance when he is accepted into an experimental program that turns him into a super soldier known as Captain America. Joining forces with Bucky Barnes (Sebastian Stan) and Peggy Carter (Hayley Atwell), Captain America leads the fight against the Nazi-backed HYDRA organization. Though it doesn't have the same fanbase as the later Captain America movies, Joe Johnston uses his experience working on The Rocketeer to make this a truly phenomenal film.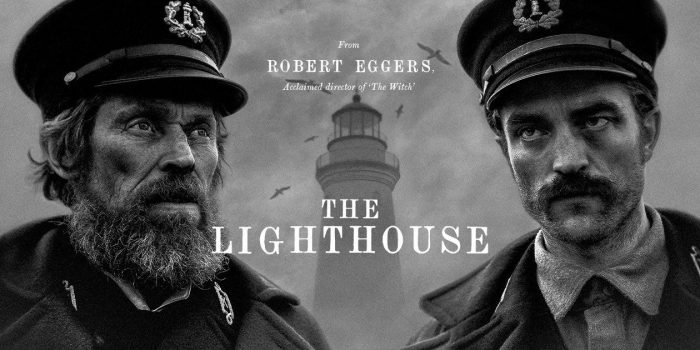 After impressing with his 2015 film The Witch, all eyes were on director Robert Eggers to see what his twisted mind would craft in his next film. Even so, few people expected he would release a film as haunting as The Lighthouse. Set in the 19th century, the film follows two lighthouse keepers, contracted to spend four weeks on an isolated island in New England. However, when a massive storm hits the island, both men will start to lose their sanity as they're stranded together. The film is gorgeously shot, utilizing a nearly square aspect ratio to create the feeling of complete claustrophobia as you're watching. Egger's script, which he wrote with his brother Max, is equally sharp and hilarious, and the performances from Willem Dafoe and Robert Pattinson are nothing short of incredible. This kind of movie isn't for everyone, but if you're in the mood for a dark, dense psychological horror film, it's truly hard to beat The Lighthouse.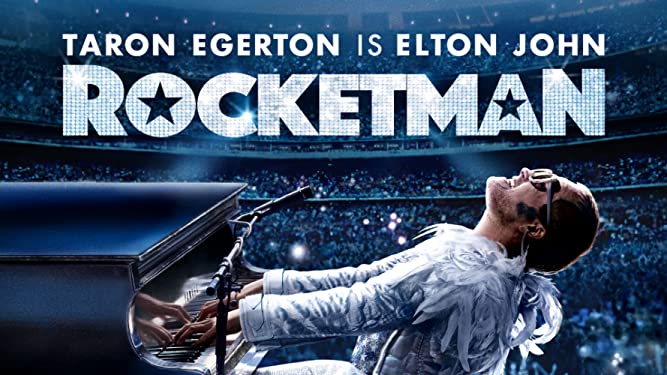 While 2018's Bohemian Rhapsody was a larger hit at the box office, director Dexter Fletcher (who took over production on Bohemian Rhapsody after Bryan Singer was fired) scored critical acclaim with Rocketman. Part biopic, part musical, the film follows the life and times of Elton John, who, born as Reginald Dwight, works with singer-songwriter Bernie Taupin to become one of the most iconic figures in pop music history. The film follows his breakthrough, rise to success, and his downfall as Elton John struggles with addiction, depression, and more.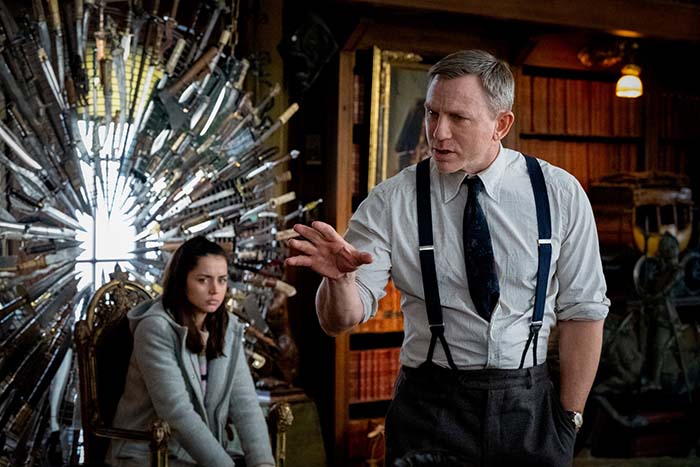 It's been a long time since a classic whodunnit appeared in theaters, but with something as good as Knives Out, it was bound to be a huge success. Directed by Rian Johnson (Looper, Star Wars: The Last Jedi), Knives Out features one of the best casts of any 2019 film, including Chris Evans, Ana de Armas, Jamie Lee Curtis, Christopher Plummer, Toni Collette, Michael Shannon, Don Johnson, Lakeith Stanfield, and of course, Daniel Craig as Benoit Blanc, a renowned detective. The film follows the death of crime novelist Harlan Thrombey, the circumstances of which seem strange and uncertain. When Benoit Blanc arrives to investigate the murder, he's sure of one thing: everyone in the entire dysfunctional Thrombey family is a suspect. As Blanc sifts through a web of lies and red herrings to uncover the truth, one this is certain: everyone lies. Blanc will return in a sequel to Knives Out sometime in the future.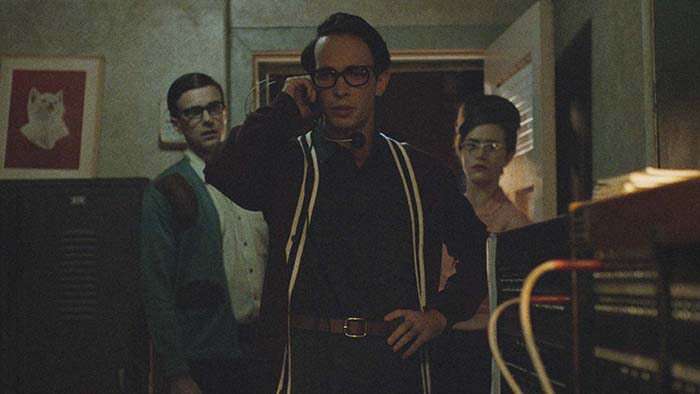 We love to highlight small indie films at TechJunkie, and if you're in the mood for something truly special, The Vast of Night is one of 2020's best indie releases. The film features a cast and crew of unknowns but everyone here is someone to keep an eye on as time goes on. In 1950s Cayuga, New Mexico, Everett helps prepare for a high school basketball game. He and his friend Fay test out her new tape recorder, and Everett walks her to her job as a switchboard operator before starting his own night shift at the radio station. Fay listens to Everett's show, which is interrupted by a mysterious audio signal. Fielding calls about a strange wind-like phenomenon from the sky, she hears the same signal over the phone line; her connections drop when she calls friends about the signal. The two teens will have to work together to discover what happened to cause these frequencies.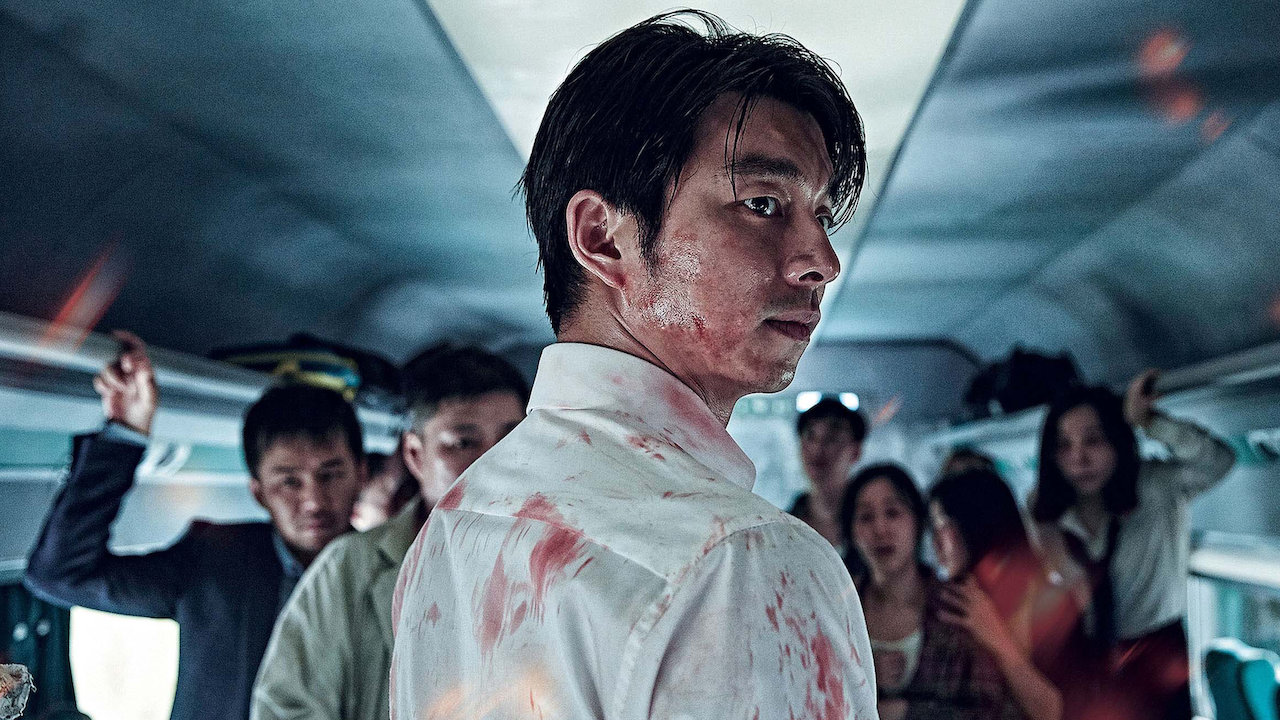 Train to Busan may be unfamiliar to most Americans, but if you're willing to dive into the world of South Korean films, this action-horror thriller is a great introduction. The film follows the passengers in a bullet train headed from Gwangmyeong Station to Busan in South Korea, with passengers including Seok-woo, a divorced fund manager taking his daughter to her mother's house; a working-class man and his pregnant wife; a high school baseball team; and a homeless man suffering from PTSD. When the train departs, a convulsing young woman jumps on board suffering from a bite wound on her leg, and quickly becomes a zombie, transferring her virus to others on the train. The passengers will have to fight their way to safety to make it to Busan—but who will they lose along the way?
Although The Royal Tenenbaums wasn't director Wes Anderson's first film, it was his first release to get noticed outside the world of indie film. Grossing over $70 million at the box office, it wouldn't be until 2014's The Grand Budapest Hotel that one of the director's films would surpass Tenenbaum's gross. The film—co-written by Owen Wilson—follows the Tenenbaum family, headed up by the patriarch Royal Tenenbaum, whom raised three genius children with his wife Etheline before their separation. The Royal Tenenbaums picks up with those three children (Ben Stiller, Luke Wilson, and Gwyneth Paltrow) , now adults, who find lives filled with anger, disappointment, and sadness.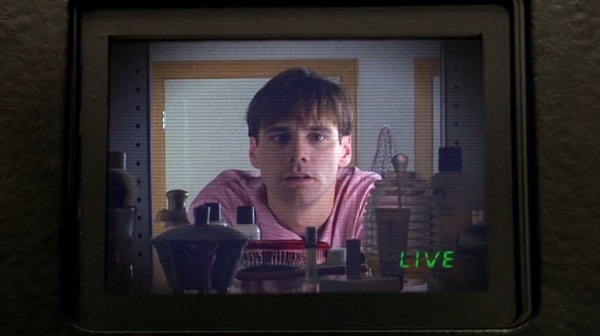 If there was ever a movie that hits harder today than it did when it was first released, The Truman Show might be that film. Directed by Peter Weir (Witness, Master and Commander) and starring Jim Carrey, The Truman Show is at once a comedy, a science-fiction drama, and a social satire, following the life of Truman Burbank, a man taken as a baby by a corporation to star in the first always-on reality show about a single man. Truman lives his life inside a dome located in Hollywood known to Truman as "Seahaven," where everything from his wife to his parents and even his friends are simply actors reading from a script or reciting lines fed to them through an earpiece. In the era of reality television and always-active online social media presences, The Truman Show constitutes a must-watch piece of media.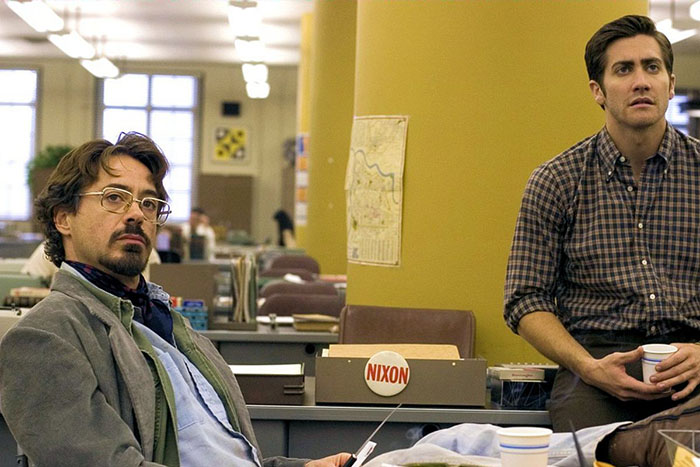 In the late 1960s and 1970s, fear grips the city of San Francisco as a serial killer known only as the Zodiac Killer stalks its residents. Investigators (Mark Ruffalo, Anthony Edwards) and reporters (Jake Gyllenhaal, Robert Downey Jr.) alike become obsessed with learning the killer's identity and bringing him to justice. Meanwhile, the Zodiac Killer claims victim after victim and taunts the authorities with cryptic messages, cyphers and menacing phone calls. Directed by David Fincher, Zodiac is one of the best films of 2007, often considered one of the best years of recent cinema, and while its length may scare some off from checking it out, it's absolutely worth it.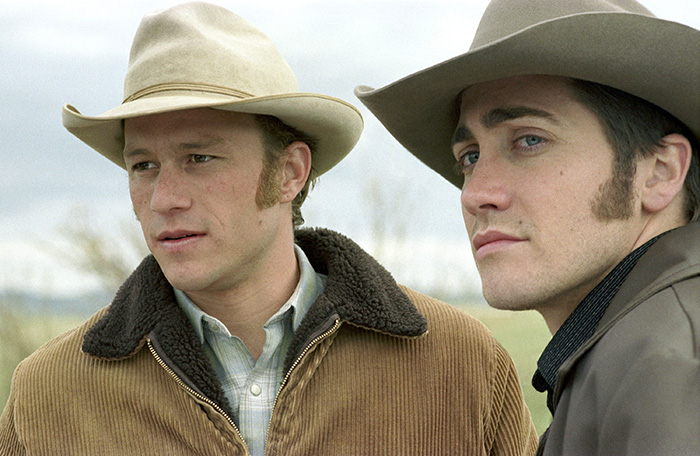 Brokeback Mountain isn't even twenty years old yet, but it represented a groundbreaking moment in mainstream Hollywood films. One of the first true box office hits for a film centered around gay characters, Brokeback Mountain follows Jack Twist and Ennis Del Mar, a rodeo cowboy and ranch hand respectively, who are hired by a rancher to herd sheep around rural Wyoming. While on Brokeback Mountain, Jack and Ennis find themselves drunk, and eventually fall into a relationship together. When the two men return from their task, they leave each other for their respective partners Alma and Lureen, though the two find it tough to leave their affair behind.
12

The Adventures of TinTin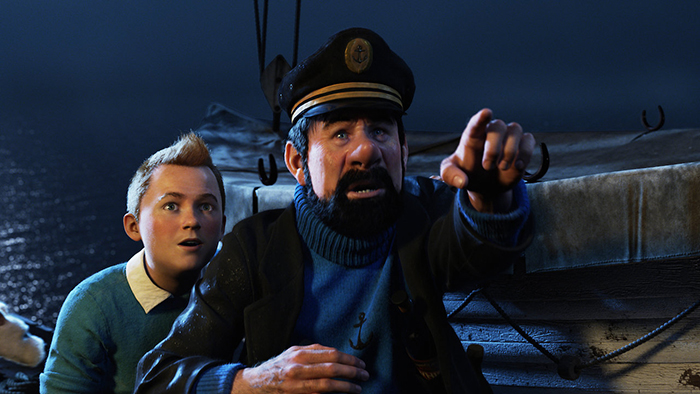 Did you know Steven Spielberg directed an animated feature produced by Peter Jackson (Lord of the Rings) and written by Edgar Wright (Scott Pilgrim vs. the World, Baby Driver)? He did, and its even an adaptation of the classic French-European comic series, The Adventures of Tintin. In the film of the same name, we find our boy journalist hero Tintin (Jamie Bell, Billy Elliot) purchasing a miniature ship called the Unicorn, which, unbeknownst to him, contains a parchment scroll that hides the location of sunken treasure. Along with his dog Snowy and the drunken Captain Haddock, Tintin must outrun the criminals after him and the treasure. The film is notable for its motion-capture effects and adopting the style from the comics, giving it a unique look and feel, and for its all-star cast, including Andy Serkis as Haddock, Daniel Craig as Sakharine, and Nick Frost and Simon Pegg as the bumbling detectives Thomson and Thompson.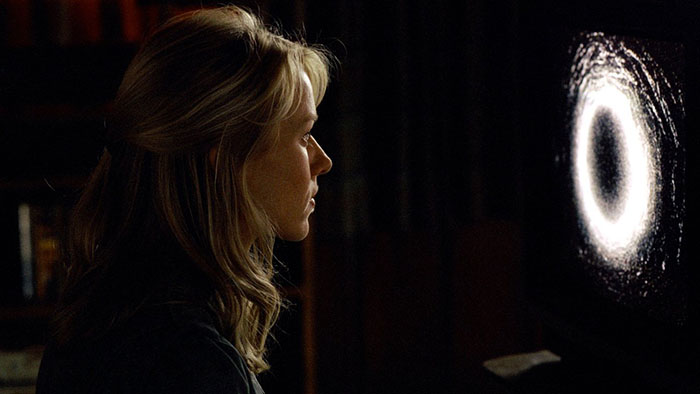 Based on the classic Japanese horror film, The Ring is one of the most successful horror films of all time. It sounds like just another urban legend—a videotape filled with nightmarish images leads to a phone call foretelling the viewer's death in exactly seven days. Newspaper reporter Rachel Keller (Naomi Watts) is skeptical of the story until four teenagers all die mysteriously exactly one week after watching just such a tape. Allowing her investigative curiosity to get the better of her, Rachel tracks down the video and watches it. Now she has just seven days to unravel the mystery, and to escape her foretold death.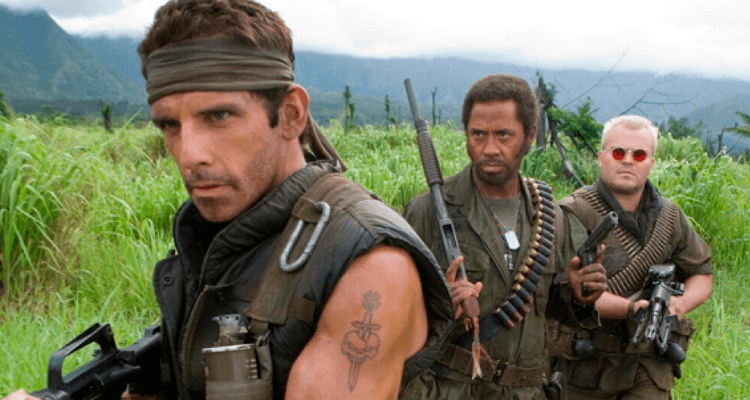 Getting a parody right is hard work, but director, writer, and star Ben Stiller nailed it in his critically-acclaimed film Tropic Thunder. A satire of Hollywood, the film follows a group of actors working together to film a big-budget Vietnam War film. The actors all come from different backgrounds—action, comedy, Oscar-bait dramas—forcing a clash of conflicts on set. Tired of the actors not giving it their all, the film's director drops the stars of the film into the middle of a real jungle, planning to shoot the film with hidden cameras. When a series of events leads the group directly into a real war zone—at the cost of the director's life—the actors realize they're all too unprepared for what happens next. Jack Black, Robert Downey Jr., Nick Nolte, Steve Coogan, Jay Baruchel, Danny McBride, Bill Hader, Brandon T. Jackson, Matthew McConaughey, and Tom Cruise all star.
9

Wet Hot American Summer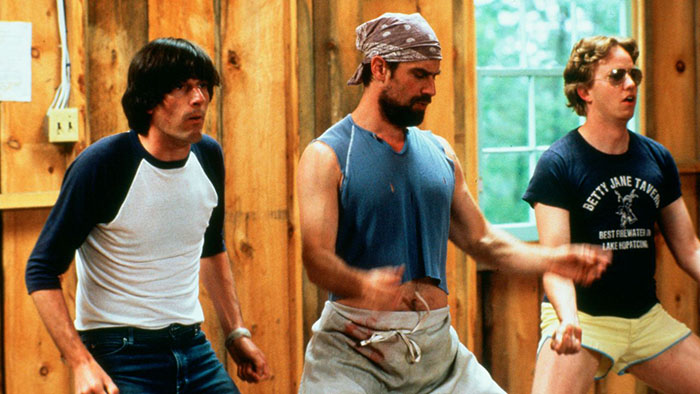 Once a critical and commercial flop, Wet Hot American Summer has undergone a transformation in the public eye since it premiered nearly two decades ago in 2001. Roger Ebert famously tore the film apart with a parody of "Hello Muddah, Hello Fadduh," and audiences failed to show up at the theater. Slowly, however, the film began to grow an audience online, becoming a cult classic thanks to its irreverent humor and over-the-top ridiculous satire of the summer-camp comedies of the 1970s and 1980s. The cast here is stacked, including Paul Rudd, Amy Poehler, Bradley Cooper, Elizabeth Banks, Christopher Meloni, David Hyde Pierce, and so many other incredible, recognizable comedians and actors. In addition to the original film, two Netflix Original miniseries have been produced, including First Day of Camp and Ten Years Later, a prequel and sequel series respectively. As for the plot, the film is fairly bare: Wet Hot American Summer chronicles the last day of camp as the counselors try to have one final romantic encounter at camp.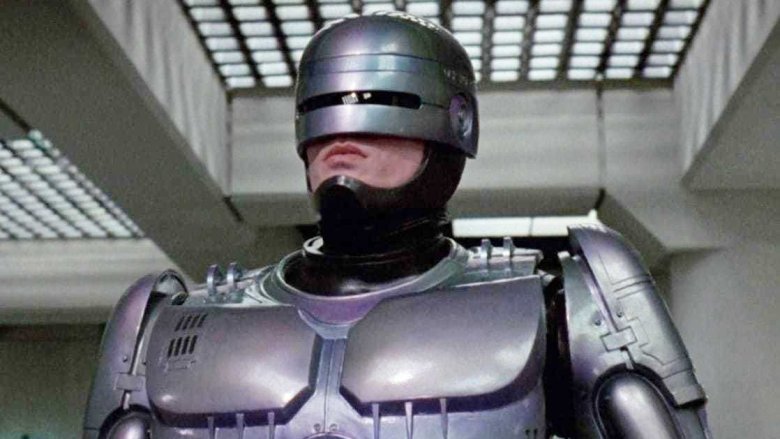 From acclaimed director Paul Verhoeven comes his 1980s masterpiece of action satire, a film that holds up today as one of the greatest action films of all time. RoboCop follows a cop named Alex Murphy, killed in the line of duty in the crime-ridden landscape of Detroit. When his body is destroyed after being tortured, he's picked up by Omni Consumer Products and repurposed as the first RoboCop, a cyborg cop that has a human brain, but a fully robotic body. Programmed with three directives (along with a secret fourth), he becomes the ideal police officer, before slowly being haunted by memories and dreams of the former Alex Murphy. As he slowly works to rediscover his past, a conspiracy that ranks at the highest level of police management becomes obvious. RoboCop will have to work to take out the criminals, all while fighting against his main directives. Note that the version currently on Amazon Prime is the original X-rated version, which is significantly more violent and bloody than the theatrically-released version.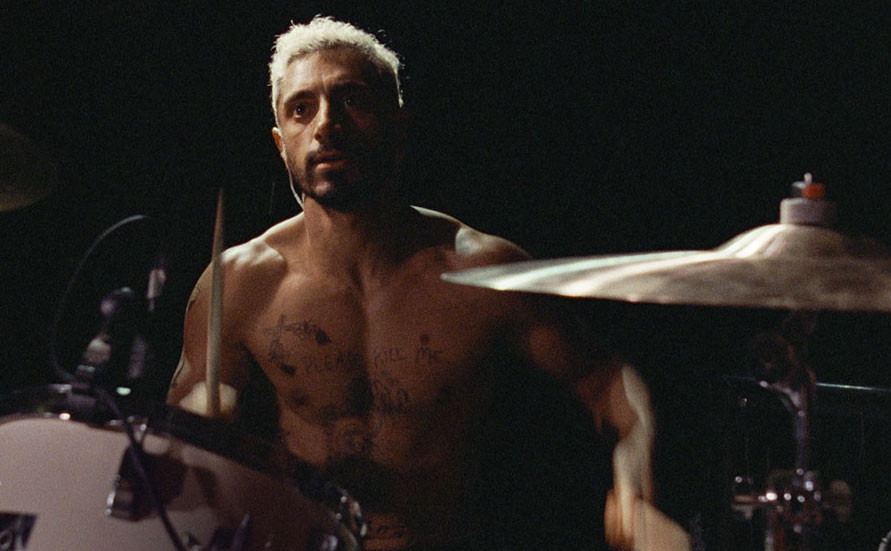 Amazon Prime might not compete with Netflix on volume, but their original films often manage to make a major splash with critics and awards groups alike. Sound of Metal is the perfect example, winning critical reception across the board. The film follows Ruben (Riz Ahmed), a drummer for the metal duo Blackgammon who starts to lose his hearing unexpectedly. After receiving a hearing test, Ruben learns he can only hear 20 to 30 percent of words, with continued deterioration to follow. Ruben's life is thrown into chaos, as he begins to lose the only thing that gave his life meaning in the first place.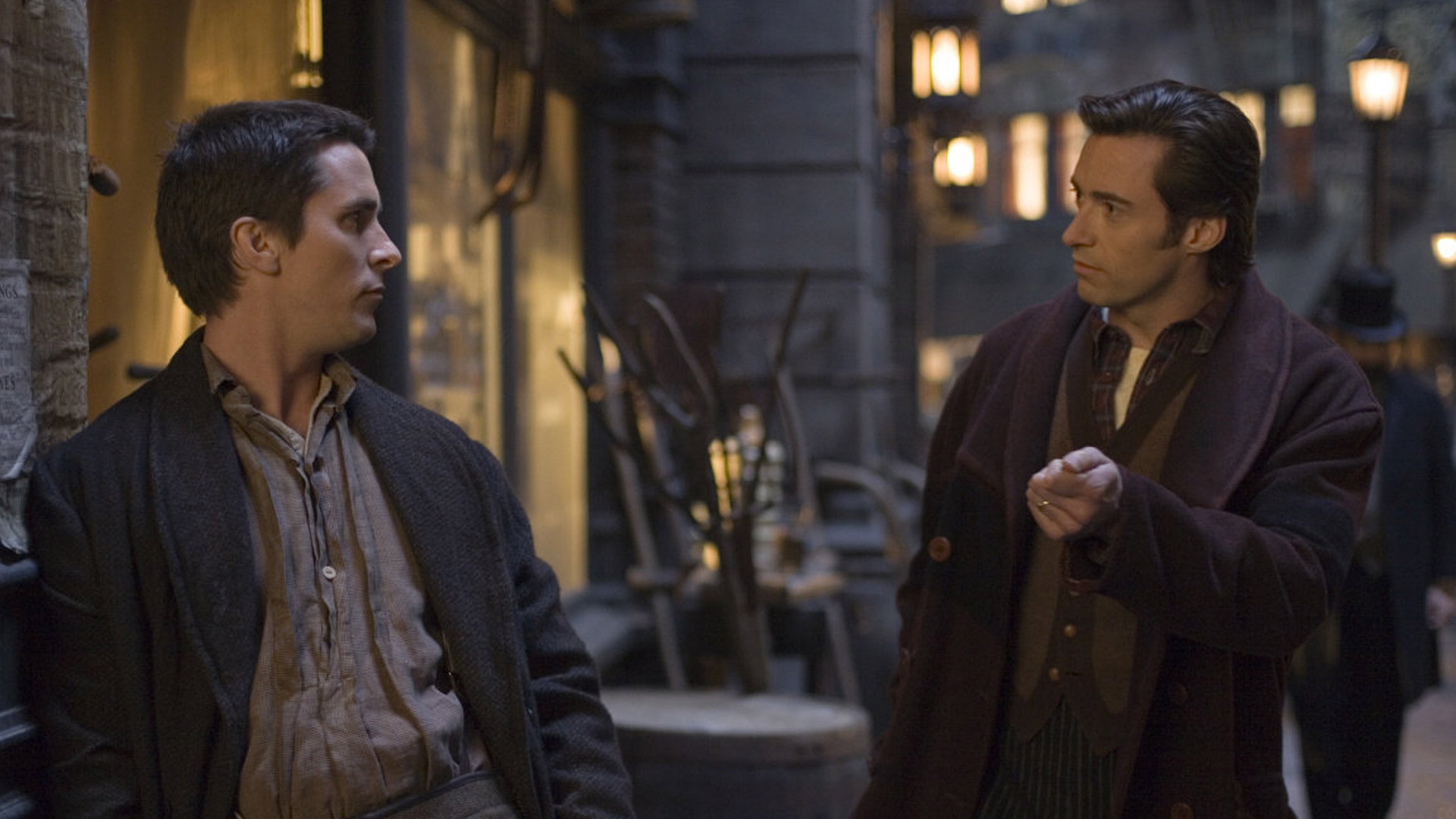 Christopher Nolan struck box office gold—not to mention a die-hard following of fans—with his 2005 film Batman Begins, and it didn't take him long to jump back into the director's chair. Released just a year and a half later, The Prestige is one of the best mystery thrillers of its decade, and one of the best films about magicians ever made. The film follows two magicians (Hugh Jackman and Christian Bale) in Edwardian London, Alfred Borden and Robert Angier, who are pushed apart after the tragic death of Angier's wife during a show. The two escalate their tricks, growing more dangerous over time, with fatal results. Scarlett Johannsson, Michael Caine, Andy Serkis, and David Bowie also star.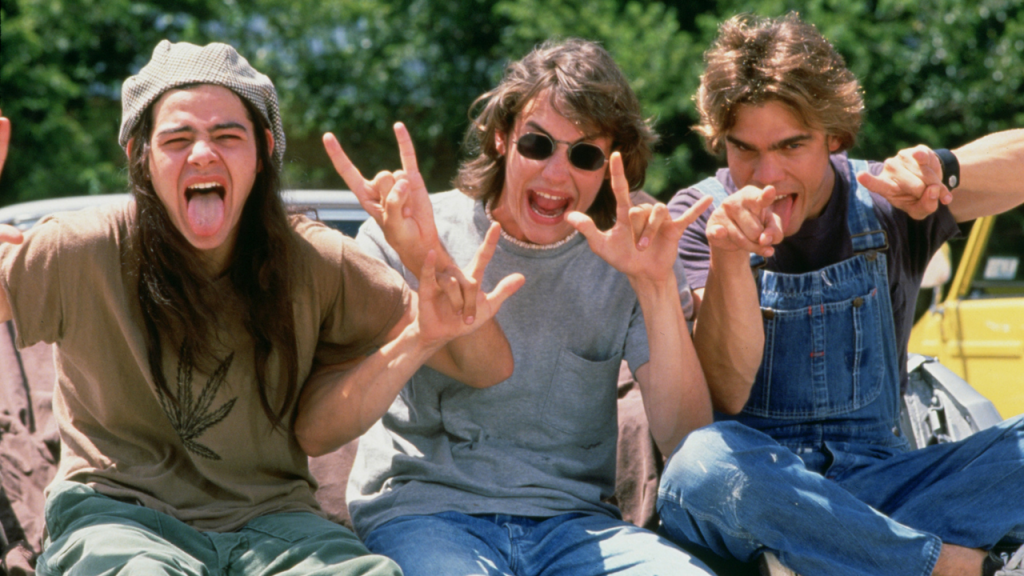 Richard Linklater's work has spanned genres, from stoner comedy to animated sci-fi dystopia, but Dazed and Confused has to be one of the filmmaker's most important works. Though the film failed at the box office upon its release in 1995, it's managed to retain cult status thanks to its day-in-the-life format and a cast of loveable characters. Taking place entirely on the last day of high school in 1976, the film follows both the seniors leaving behind their high school days, as well as incoming freshmen who look to avoid being hazed. Most notable among the cast: Ben Affleck as ruthless bully Fred, and Matthew McConaughey as David, a 20-something who still hangs with high schoolers.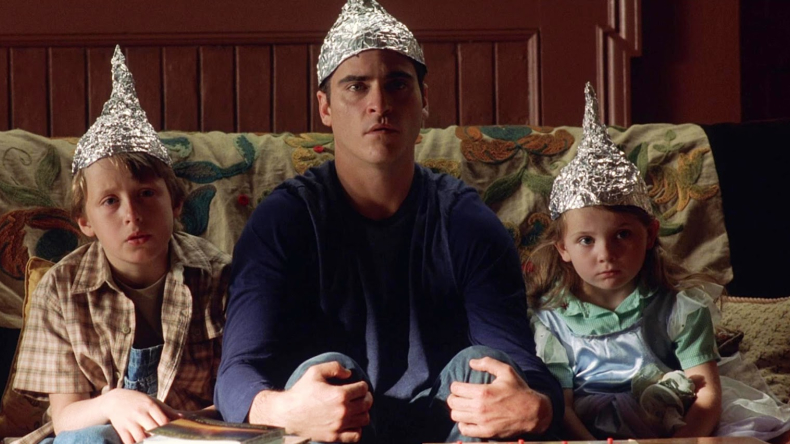 M. Night Shyamalan's follow-up film to The Sixth Sense and Unbreakable, Signs is the first of the director's films to start gaining criticism for the script. Pulling from the classic crop circle phenomena that has kept tabloids busy for years, Signs follows Graham Hess (Mel Gibson), a farmer who discovers a pattern of circles and lines made out of his crops. As he begins to investigate the mystery laying in his field, his discovery comes to change the lives of both himself, his brother (Joaquin Phoenix), and his children (Rory Culkin, Abigail Breslin).
3

Star Trek II: The Wrath of Khan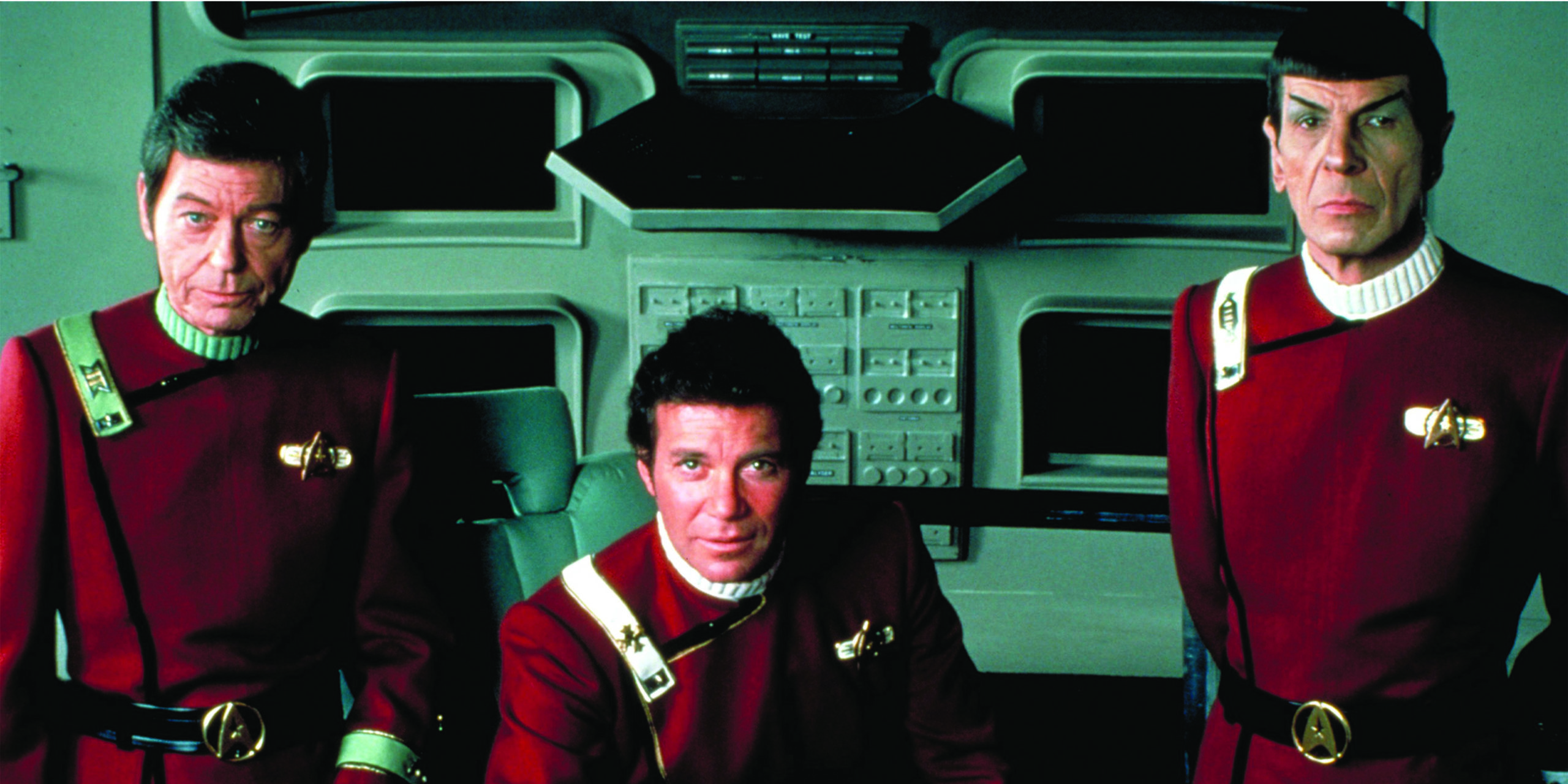 After more than a decade of waiting, some fans found the return of Star Trek to big the screen slow and meandering, and managed to disappoint the box office all the same. For the sequel, the team aimed to scale back in budget and runtime, creating in the process one of the best sci-fi action movies ever made. The Wrath of Khan follows Kirk and Spock, as they face the return of one of their greatest rivals from the original show. As Kirk is forced to take the helm of the Enterprise once more, he finds himself forced to battle against Khan in an intergalactic showdown never before seen in the universe of Star Trek.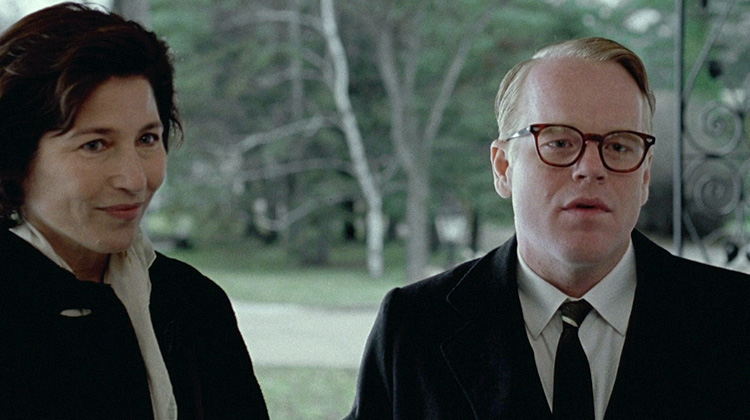 Philip Seymour Hoffman truly was one of the greatest actors of his generation, and he finally earned his Oscar for his performance in Capote. Based on the story behind the landmark true crime novel In Cold Blood, the film follows novelist and socialite Truman Capote as he decides to cover the murder of a Kansas family himself. Traveling to the rural state with his childhood friend Harper Lee (Catherine Keener), Capote finds himself forming a bond with one of the arrestees in jail, despite the vicious murder he's been charged with.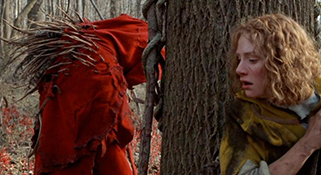 Unlike The Sixth Sense, M. Night Shyamalan's 2004 film The Village didn't win over critics and audiences alike. Thanks to the director's known penchant for twists in the final act of a film, audiences attended The Village expecting a twist and while a twist certainly is delivered near the end of the film, it may not be what audiences expected. The film takes place in an isolated village within Pennsylvania, sometime prior to the industrial revolution. The town lives in fear of unnamed creatures that lurk in the woods outside the village grounds. The film stars Joaquin Phoenix as Lucius Hunt and Bryce Dallas Howard as Ivy Walker, the blind daughter of the village chief. While Lucius is unable to venture past the woods surrounding the village, Ivy is eventually granted permission to leave town—only to find the unexpected lying outside the town.
Disclaimer: Some pages on this site may include an affiliate link. This does not effect our editorial in any way.