The 40 Best Movies on Amazon Prime [January 2021]
There is so much to love about Amazon Prime that it's hard to keep track. From the two-day free shipping on nearly every major item in the store, free titles on your Kindle, savings at grocery stores like Whole Foods, and access to a collection of over two million free streaming songs, there's a ton of good you can get out of your annual $119 subscription. One of the best additions to the service, of course, is Amazon Prime Instant Video, a Netflix-esque subscription service that offers a wide range of movies and television shows, original and otherwise, for your viewing pleasure. While Netflix is the biggest streaming service on the web today, Amazon Prime offers a huge library of films, including some critically-acclaimed pieces of work that simply must be seen.
TechJunkie's Cut the Cord Weekly
The lineup on Amazon Prime is often incredibly different and much more diverse than the library on Netflix, even if it's smaller overall. So, without further ado, let's take a look at what content you can expect to see from Amazon Prime for January 2021, and what films you should absolutely be watching with the streaming service. Here are forty of the best films now streaming on Amazon Prime, in no particular order.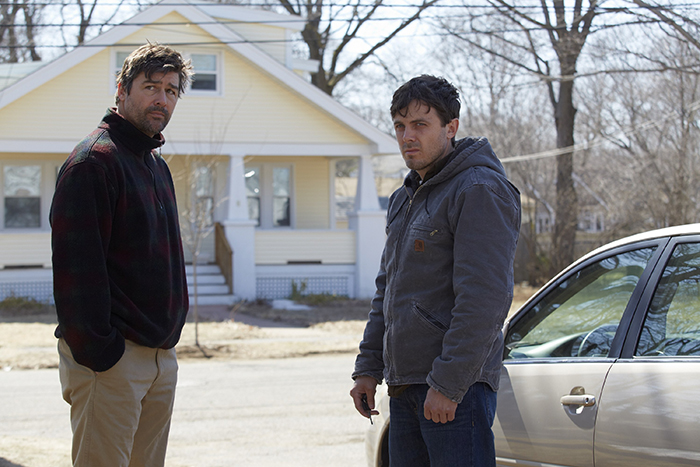 An Amazon Studios original and one of the highest-nominated films at the 2016 Oscars, Manchester by the Sea is a heartbreaking tale of love and loss set in the town of the same name. After the death of his older brother Joe (Kyle Chandler, Friday Night Lights), Lee Chandler (Casey Affleck) learns that Joe has made him the sole guardian of his teenage nephew Patrick (Lucas Hedges). After taking a leave from his job as a janitor in nearby Boston, Lee returns to his hometown of Manchester-by-the-Sea, where he's forced to deal with a past that caused his separation from his wife Randi (Michelle Williams), and the community where he was born and raised. The film was directed by Kenneth Lonergan (You Can Count on Me, Margaret), and won the Oscar for Best Original Screenplay and Best Actor for Casey Affleck.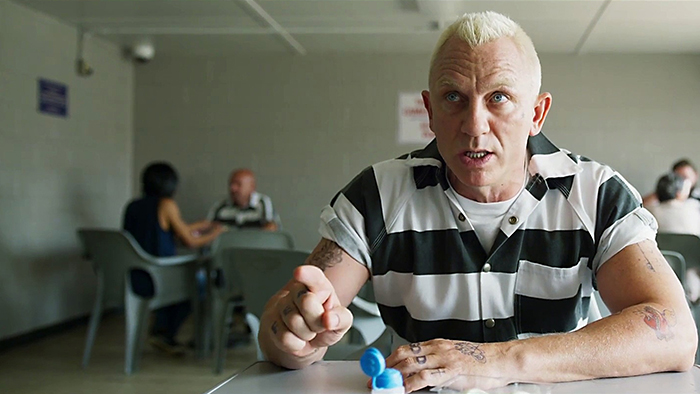 The first film from acclaimed-director Steven Soderbergh following the end of his active retirement from film, Logan Lucky is a heist film in the vein of the director's Ocean's trilogy from the 2000s, following the Logan brothers Jimmy and Clyde (Channing Tatum and Adam Driver, respectively) as the two work to pull off a heist during the Coca-Cola 600 at the Charlotte Motor Speedway in North Carolina after Jimmy is laid off from his construction job. The two brothers, along with their sister Mellie and demolitions expert Joe Bang (Daniel Craig) must work together to pull off the heist, all while keeping Joe Bang's disappearance from prison a secret and making sure they don't get caught during the busiest race of the year.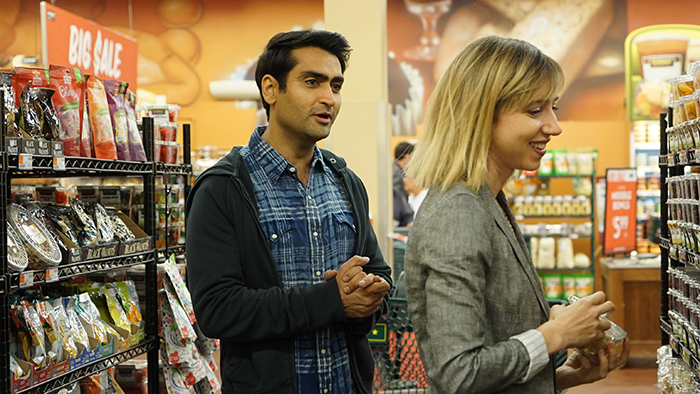 An Amazon Studios' original and a must-watch for any romantic comedy fans, The Big Sick is one of the best films on Amazon Prime and a great example of using the tropes of romantic comedies to your advantage, turning them on their head as you go. Written by Emily V. Gordon and Kumail Nanjiani, the film stars Nanjiani as himself, the son of Muslim immigrant parents and an up-and-coming comedian in Chicago. When Kumail meets Emily Gardner (Zoe Kazan) after a show, the two hit it off, quickly becoming romantic partners until a fight over Kumail's parents and their wishes for an arranged marriage pushes them apart. Soon after, Emily falls sick and into a coma, leaving Kumail to arrive at the hospital and to meet her parents (Holly Hunter and Ray Romano) in the process. Based on the real-life love story of Nanjiani and Gordon, the film deals with Kumail managing to reconcile his love of Emily with his need to please his parents. Directed by Michael Showalter, the film was nominated for Best Original Screenplay at the Oscars, and was one of the highest-grossing independent films of 2017.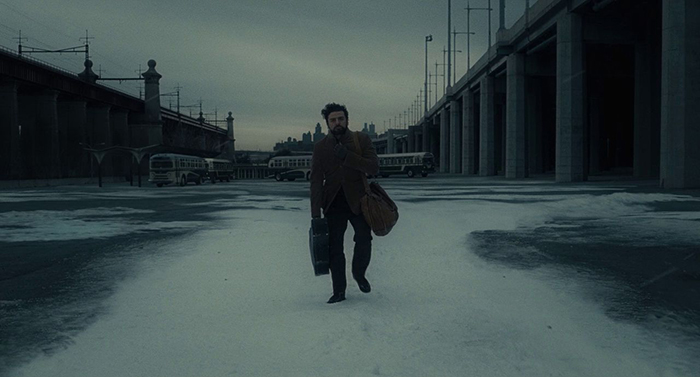 The 2013 film from the Coen Brothers, Inside Llewyn Davis is one of their best films of last decade and one of the best of their career. Set during a single week in folk singer Llewyn Davis's (Oscar Isaac) life in 1961, the film shows the coming and goings of friends, ex-lovers, business opportunities, and the struggles that Davis faces following a career of setbacks. As he moves throughout the world with no much more to his name than a guitar, he struggles against seemingly insurmountable obstacles while attempting to make a name for himself in the music world. As he embarks on an odyssey throughout that single week of his life, he'll have to rely on the kindness of friends and strangers alike, as he travels from Greenwich Village in New York to a Chicago club in the hopes of gaining the big break he desperately needs. The film also stars Carey Mulligan, Adam Driver, Justin Timberlake, and John Goodman.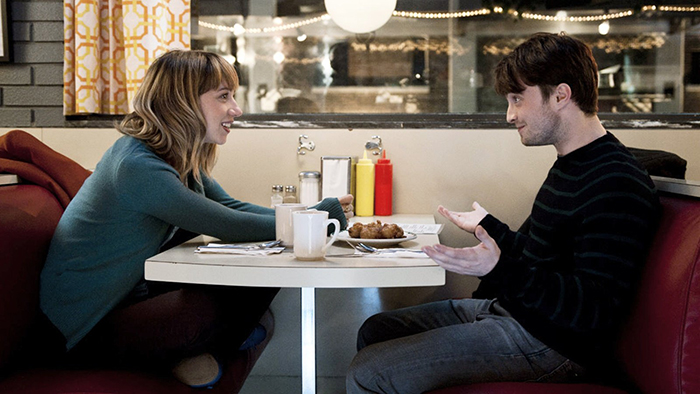 Also known in other territories as The F Word, What If is a charming romantic comedy in the age-old vein of When Harry Met Sally. When medical school dropout Wallace (Daniel Radcliffe) meets Chantry (Zoe Kazan), he's immediately smitten by her, drawn to her chemistry immediately. Unfortunately, Wallace has been repeatedly burned by bad relationships, and has decided to put his love life on hiatus. Chantry lives with her boyfriend anyway, thus rendering the entire point moot. As Wallace and Chantry become closer friends, they'll have to deal with the mixed emotions surrounding their friendship, all while watching their friend (and Wallace's roommate) Allan fall in love with his own love of his life.
35

You Were Never Really Here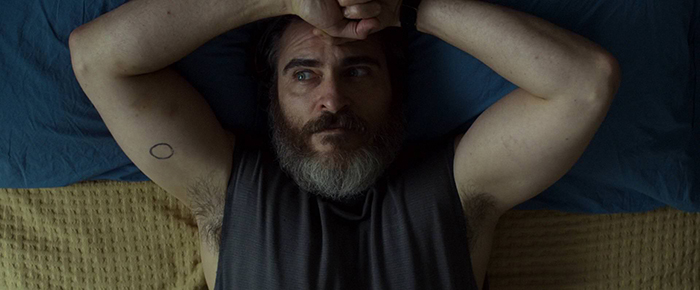 Easily one of this author's favorite films of 2018, You Were Never Really Here is the newest film from acclaimed director Lynne Ramsay (We Need to Talk About Kevin), and tells the dark story of Joe (Joaquin Phoenix), an Iraq War veteran who has a violent past and remains traumatized from both his childhood and his service with the military and FBI. He now spends his days rescuing trafficked girls from their captors, using violent methods to get them back. When a young girl goes missing, Joe is hired by her father, a senator for New York State, to get her back. Along the way, he ends up finding a long line of corruption and abuse of power, leading him unsure of what actions to take next, and putting his life on the line.
34

Brittany Runs a Marathon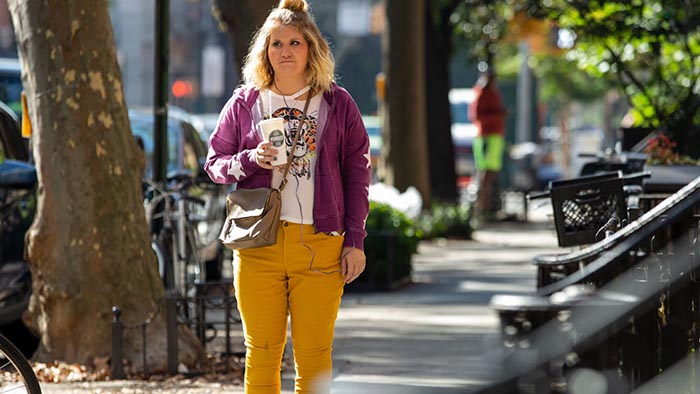 Loosely based on writer-director Paul Downs Colaizzo, Brittany Runs a Marathon is the feel-good comedy of 2019. The film follows Brittany Forgler (Jillian Bell, Workaholics, 22 Jump Street) is outgoing and friendly to everyone she meets, but unfortunately, she can't seem to grow up. Her constant partying, lack of unemployment, and bad relationships are beginning to eat away at her, and when a check-up at her doctor's office reveals how unhealthy she actually is, she finds herself determined to lose weight. After barely being able to run one block through New York, Brittany finds the motivation she needs to get in shape: she's going to run in the New York City Marathon.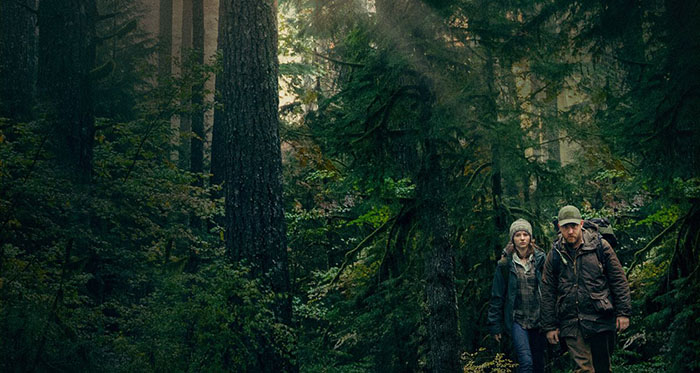 Directed by Debra Granick (Winter's Bone), Leave No Trace is the director's first feature in eight years, and managed to become the second-most reviewed film on Rotten Tomatoes after Paddington 2 (a masterpiece in its own right). The film, based on the novel My Abandonment by Peter Rock, follows a father and daughter (Ben Foster and Thomasin McKenzie, respectively) who live in Forest Park by themselves. This seemingly-perfect arrangement, where the two rarely make contact with the outside world, comes crashing to a halt when a small mistake in their lives leads the authorities to know of their existence, which leads the pair on an erratic journey to find a new home.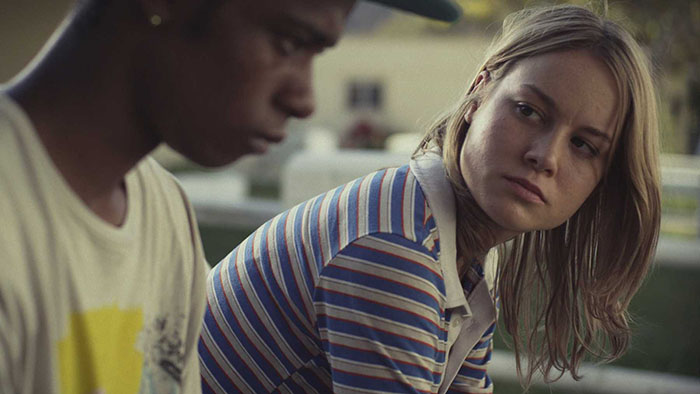 Based on the short film of the same name, Short Term 12 is an indie drama Grace (Brie Larson) as a young counselor at a California care unit for at-risk teens. Though handling the stress of her job well, she finds it difficult to communicate openly and honestly with her long-term boyfriend Mason (John Gallagher Jr), who also works at the unit. After finding out she's pregnant and scheduling an abortion, Grace begins to feel stressed about her situation in life, focusing her efforts on two young residents: Marcus (Lakeith Stanfield), a resident who is about to age out of the unit when he turns 18, and Jayden (Kaitlyn Dever), a recent arrival at the home who has a history of self-harm, and reminds Grace of herself. The film also feature Rami Malek as Grace and Mason's co-worker, and was critically-acclaimed when released in 2013.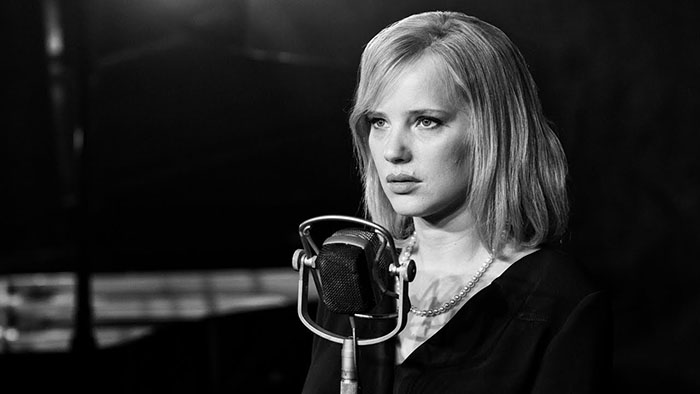 Recently nominated for several Academy Awards, including Best Cinematography and Best Foreign Language Film, Cold War is the latest film from acclaimed director Paweł Pawlikowski, whose last film, Ida, received similar acclaim from critics. Cold War is an epic love story set across multiple decades throughout Poland and France, told in just 90 minutes. Following the conclusion of World War II, the film follows Wiktor and Zula, musicians forced to play into the communist propaganda machine while representing their country and their ideas. Both dream of escaping their current lives to head to the West for total creative freedom. When they have their chance to make a break for France, a split decision marks the rest of their lives, forcing the couple apart and sealing their fate for good. As an Amazon Studios film, this one will be streaming for years to come.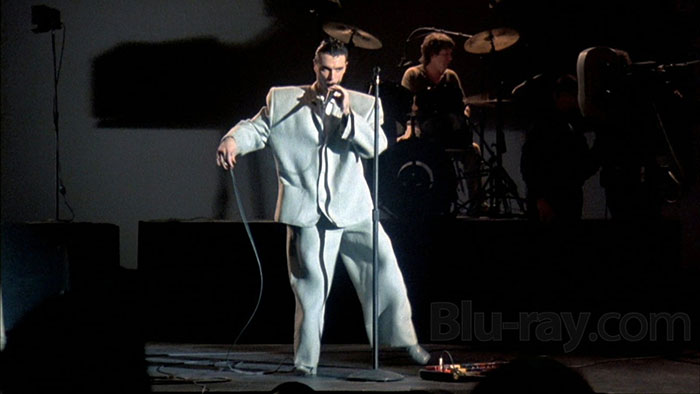 Directed by the late, great Jonathan Demme, Stop Making Sense is often regarded as one of the best concerts ever put on film. The concert follows the Talking Heads as they play the Hollywood Pantages Theater in 1983, beginning when David Byrne, the band's frontman and lead singer, appears on an empty stage holding an acoustic guitar. Slowly throughout the show, the energy increases as more and more band members begin joining the stage. Bassist Tina Weymouth, drummer Chris Frantz, keyboardist Jerry Harrison, and the band's backup singers all appear on stage, before Byrne finally performs his most iconic performance in an enormous suit.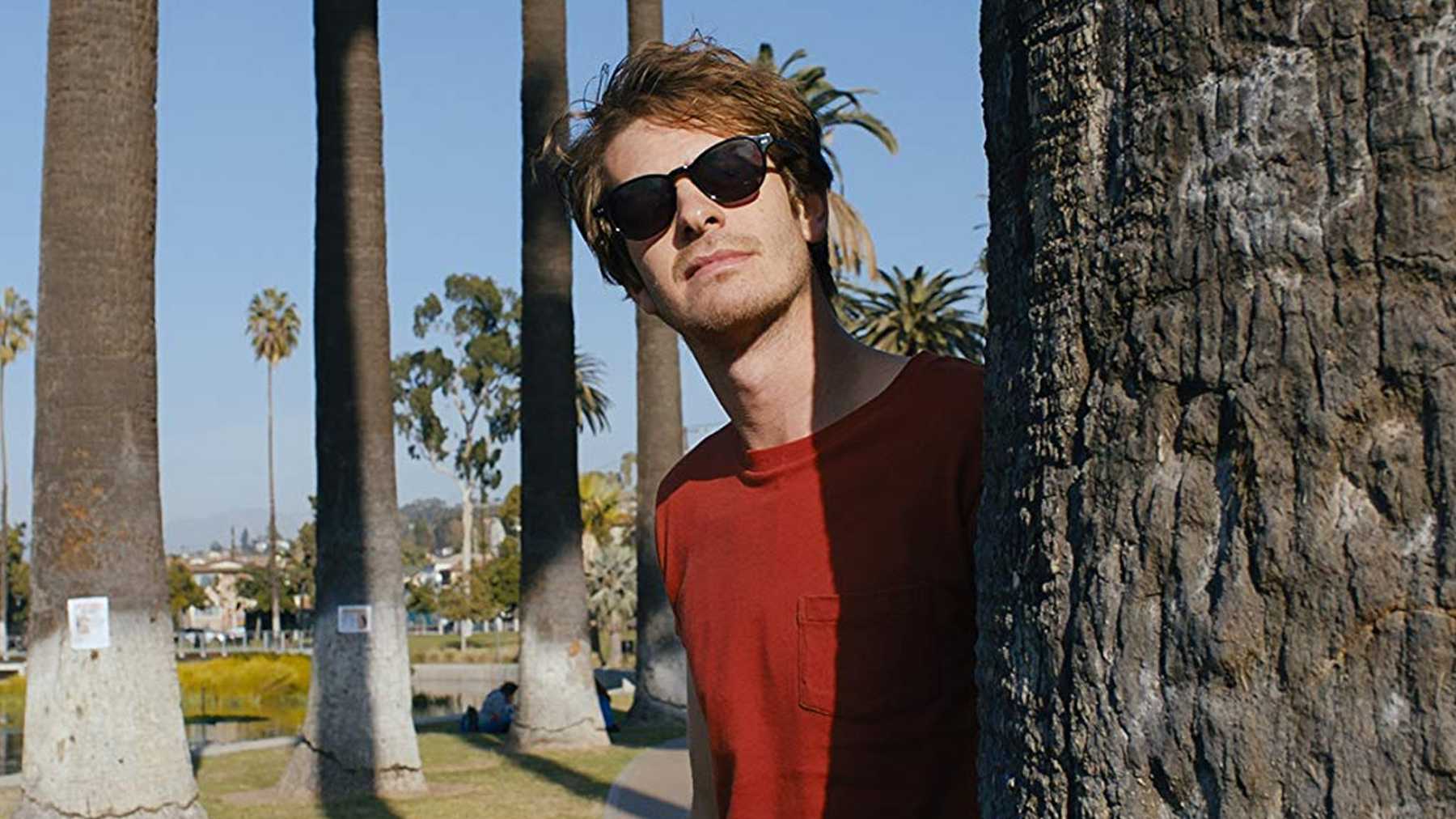 The new film from the director of the critically-acclaimed It Follows, Under the Silver Lake had a rough time finding its way to viewers after a rough premiere at Sundance. After facing a mixed reception, the film was delayed from June 2018 to December 2018, and then again until arriving on VOD in April 2019. The film follows Sam, a disenchanted 33-year-old who discovers a mysterious woman, Sarah, frolicking in his apartment's swimming pool. When she vanishes, Sam embarks on a surreal quest across Los Angeles to decode the secret behind her disappearance, leading him into the murkiest depths of mystery, scandal, and conspiracy in the City of Angels.
28

Mission: Impossible - Fallout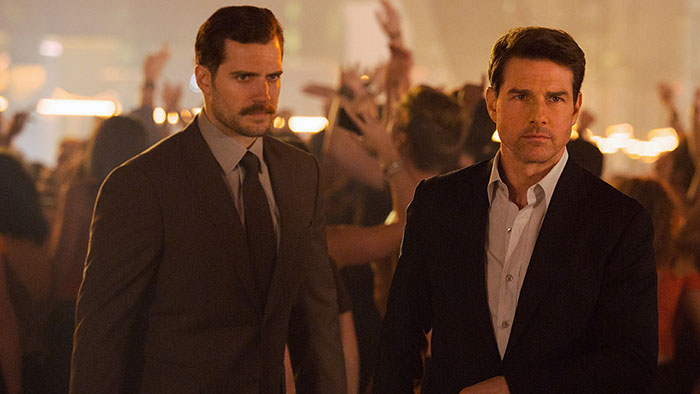 One of the best films of 2018, Mission: Impossible – Fallout is the sixth entry in Tom Cruise's long-running franchise adaptation of the original 1960s television show. The first film in the series to retain a director from one sequel to the next, as Christopher McQuarrie returns from Rogue Nation, crafting a film that manages to top everything that came before while drawing heavily from the fifth film. When John Lark, the unknown leader of a group of terrorists known as the Apostles, plans to use three plutonium cores for a simultaneous nuclear attack on the Vatican, Jerusalem, and Mecca, Ethan and the IMF have only days to retrieve the cores and to prevent them from being used to destroy the world. Teamed with CIA assassin August Walker (Henry Cavill), Ethan will have to face his previous failures as he attempts to save both the world and those closest to him.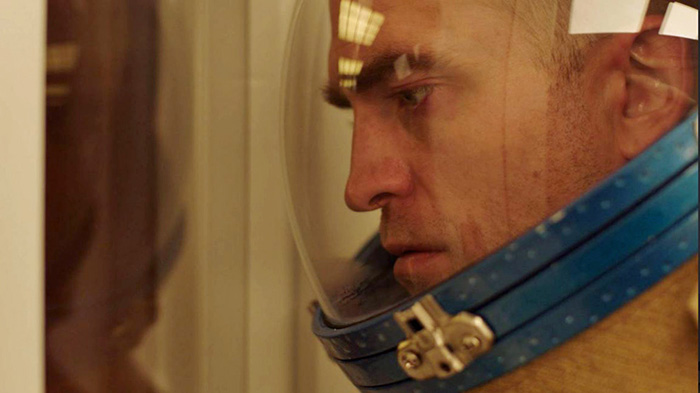 The English-language debut of acclaimed director Claire Denis, High Life is a science-fiction horror film built for art house fans and anyone who's become a die hard believer in indie studio A24. High Life follows a group of criminals on death row that are sent into space on a ship hurdling towards a black hole, with the aim of extracting energy. While on the ship, each of the prisoners is treated as a test subject by Dr. Dibs, who is obsessed with creating a child through artificial insemination. The film follows from the point of view of Monte (Robert Pattinson), a man who is serving a life sentence after killing a childhood friend. Violent, haunting, and a bit confusing on your first watch, High Life is one of many 2019 films you can't miss.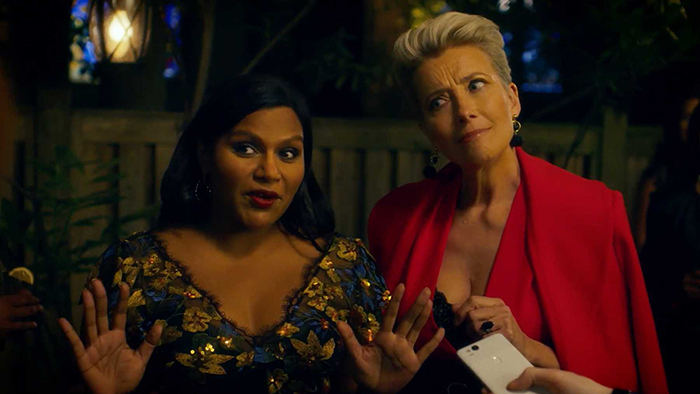 A major winner at the 2019 Sundance festival, Late Night is the feature film writing debut of Mindy Kaling, who also stars. Late Night follows a late night talk show hosted by Katherine Newbury (Emma Thompson), whose ratings have been declining over a decade on the air. In an attempt to revive and revamp the show, Molly Patel (Kaling) is hired to her mostly-male, mostly-white writing staff in an attempt to make the humor a bit fresher and more diverse. When Molly begins to write successful material, Newbury and Patel find themselves working closer than ever before, despite their cultural and generational differences. The film was picked up by Amazon in January for a record breaking $13 million, which means you'll always be able to find it streaming on Prime.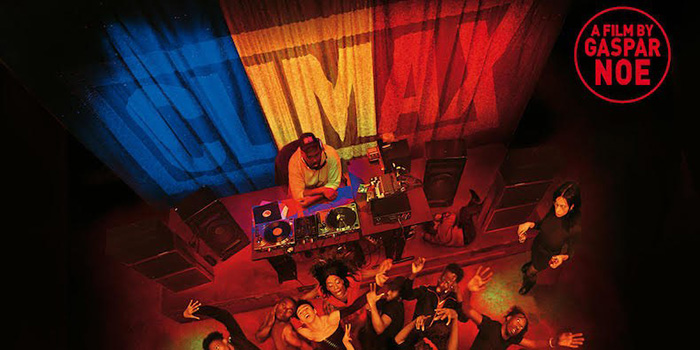 Gaspar Noé is one of the most provocative and interesting filmmakers working today. His breakout film, 2002's Irreversible, featured a 10-minute long-take of the main character being raped, while 2009's experimental Enter the Void used first-person point-of-view throughout the duration of the film, dividing critics who couldn't stand the way the film was shot. Climax is his most recent film, a psychological horror-music feature film that was pre-produced in just a month and shot in half of that. Unlike Void, however, Climax managed to find itself in the good graces of most critics who saw the film. Featuring largely improvised performances from its cast, the film is set during the winter of 1996, in which a French dance troupe throws an after party following a rehearsal. When someone spikes the sangria with LSD, the celebrations take a dark turn as the attendees find themselves increasingly confused and violent.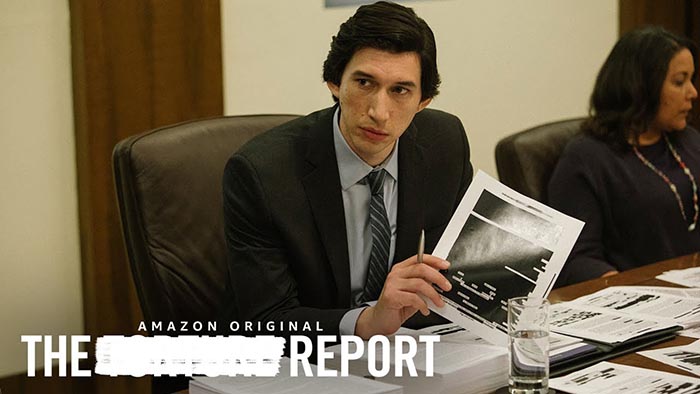 Writer-turned-director Scott Z. Burns is no stranger to writing scripts based on real world events, including The Informant! and this year's The Laundromat, both of which were directed by Steven Soderbergh. In his newest film, Burns turns his attention towards the untold story behind the Senate Intelligence Committee report on CIA torture in the wake of 9/11. The film follows former FBI agent Daniel Jones (Adam Driver), now a staffer for Dianne Feinstein (Annette Bening), who is tasked with leading an exhaustive investigation into the CIA's use of torture on suspected terrorists. When the Senate Intelligence Committee attempts to publish their findings, they have to contend with the CIA and the White House's attempts to block and undermine the report.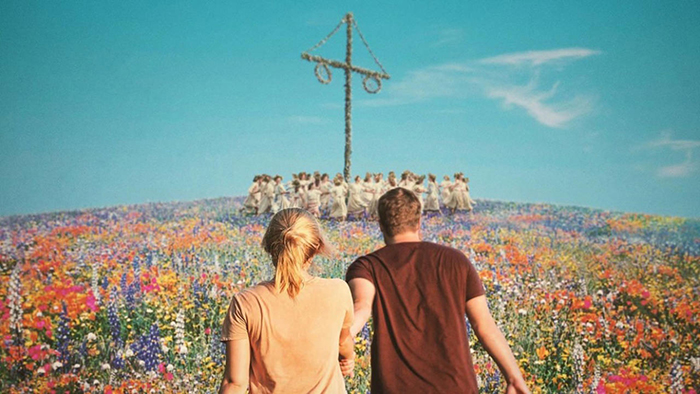 Ari Aster burst onto the big screen in 2018 with Hereditary, a film we already listed earlier in this list. Critically-praised and a major commercial success for A24, it seemed only logical that all eyes were on Aster's next project. Thankfully, it only took a year for that project to come to fruition. Midsommar released in the summer of 2019, meeting the same level of critical praise for a film that, if we're being honest, is a much tougher watch. The film follows Dani (Florence Pugh), a young college student who is traumatized by the murder-suicide of her family committed by her mentally-unwell sister. Though her relationship with her boyfriend Christian (Jack Reynor) is already strained, Christian agrees to let Dani accompany him and his friends on a trip to Sweden, in order to attend a midsummer festival that happens once every 90 years. Once there, the group fines the celebration is far from what they expected.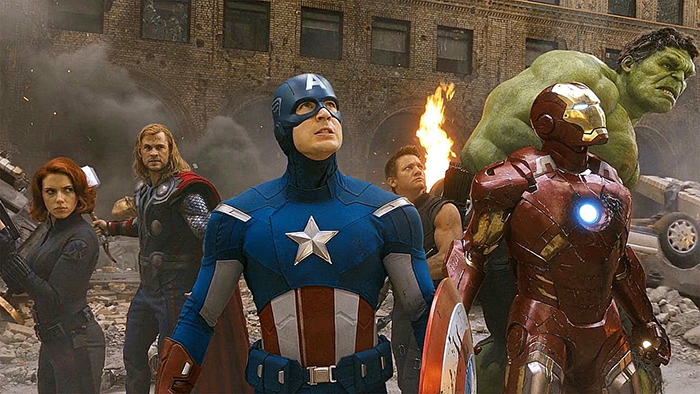 It's tough to consider how much of a risk Disney took on The Avengers back in 2012. The superhero team-up movie had never been attempted before, and Marvel truly hit it out of the park with their first try. In fact, Marvel continues to be the only studio doing shared universes well, with DC moving back to focusing on a loose universe with standalone films like Joker. The Avengers begins when Thor's brother Loki comes to Earth, gaining access to the Tesseract. Using the Tesseract, Loki sets out to conquer Earth, but when the Avengers come together for the very first time, he gets more than he bargained for. Brought together by Nick Fury, The Avengers focuses on Iron Man, Captain America, Thor, the Hulk, Black Widow, and Hawkeye all teaming up to put an end to Loki's plans.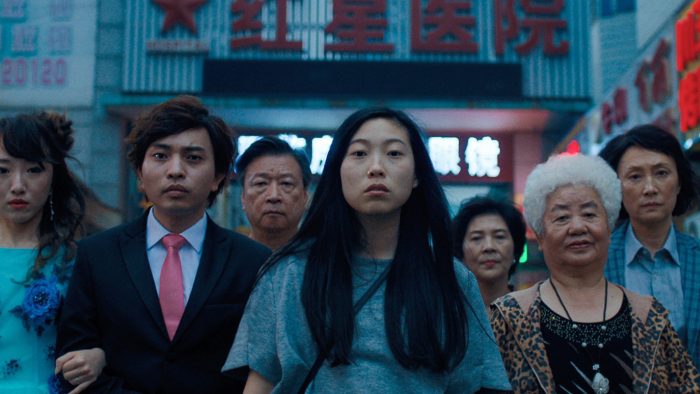 Billi (Awkwafina) is an aspiring writing living in New York. Born in China, she maintains a close relationship with Nai Nai, her grandmother who still lives in Changchun, China. After receiving a rejection letter for a Guggenheim Fellowship, Billi learns from her parents that Nai Nai has been diagnosed with terminal lung cancer, and has been given just a few months left to live. Billi is distraught to learn that the diagnosis is being kept a secret from Nai Nai, based on Chinese customs, and that her doctor has informed her that her recent visits have revealed benign findings. Despite being told to remain in New York City, Billi travels to China where her family has gather under the guise of her cousin's wedding, in order to spend one last time with Nai Nai. The Farewell was critically acclaimed upon its release in 2019. The film is based on director-writer Lulu Wang's own life experiences, which first aired as an episode of This American Life.
20

Captain America: The First Avenger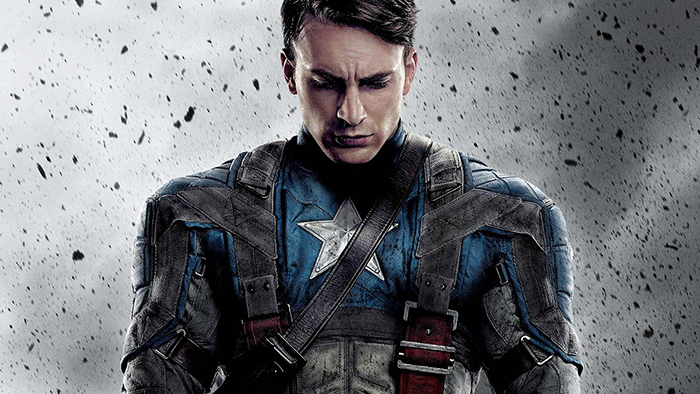 Though Captain America was just the fifth film in the MCU, and a direct lead-in into The Avengers, it holds up today as one of the best films in the entire universe, a period piece set in 1941 as the United States enters World War II. Steve Rogers (Chris Evans) wants to do his part and join America's armed forces, but the military rejects him because of his small stature. Steve finally gets his chance when he is accepted into an experimental program that turns him into a super soldier known as Captain America. Joining forces with Bucky Barnes (Sebastian Stan) and Peggy Carter (Hayley Atwell), Captain America leads the fight against the Nazi-backed HYDRA organization. Though it doesn't have the same fanbase as the later Captain America movies, Joe Johnston uses his experience working on The Rocketeer to make this a truly phenomenal film.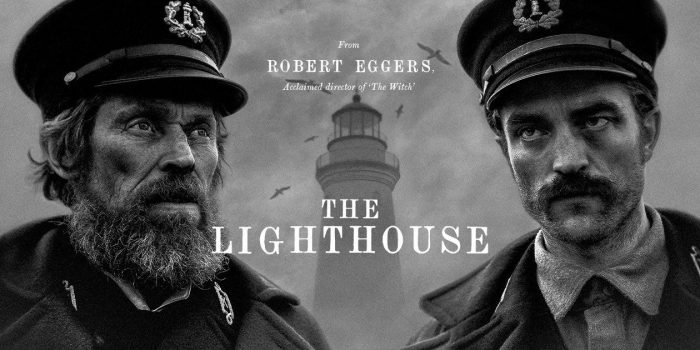 After impressing with his 2015 film The Witch, all eyes were on director Robert Eggers to see what his twisted mind would craft in his next film. Even so, few people expected he would release a film as haunting as The Lighthouse. Set in the 19th century, the film follows two lighthouse keepers, contracted to spend four weeks on an isolated island in New England. However, when a massive storm hits the island, both men will start to lose their sanity as they're stranded together. The film is gorgeously shot, utilizing a nearly square aspect ratio to create the feeling of complete claustrophobia as you're watching. Egger's script, which he wrote with his brother Max, is equally sharp and hilarious, and the performances from Willem Dafoe and Robert Pattinson are nothing short of incredible. This kind of movie isn't for everyone, but if you're in the mood for a dark, dense psychological horror film, it's truly hard to beat The Lighthouse.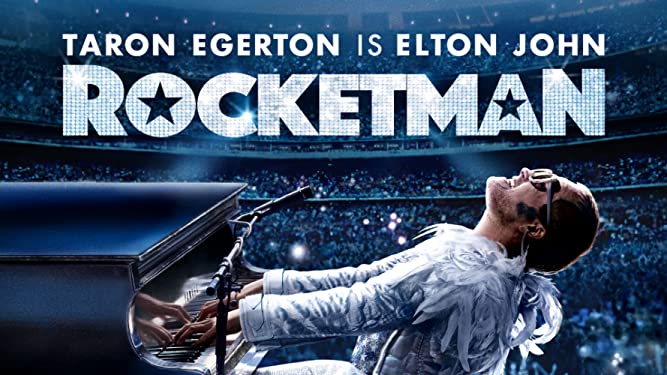 While 2018's Bohemian Rhapsody was a larger hit at the box office, director Dexter Fletcher (who took over production on Bohemian Rhapsody after Bryan Singer was fired) scored critical acclaim with Rocketman. Part biopic, part musical, the film follows the life and times of Elton John, who, born as Reginald Dwight, works with singer-songwriter Bernie Taupin to become one of the most iconic figures in pop music history. The film follows his breakthrough, rise to success, and his downfall as Elton John struggles with addiction, depression, and more.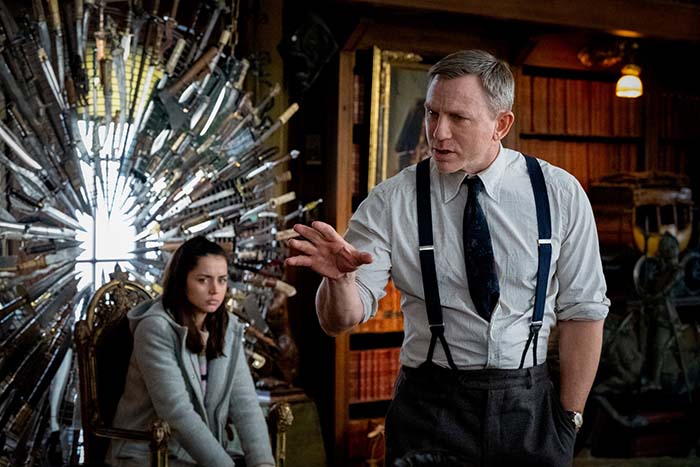 It's been a long time since a classic whodunnit appeared in theaters, but with something as good as Knives Out, it was bound to be a huge success. Directed by Rian Johnson (Looper, Star Wars: The Last Jedi), Knives Out features one of the best casts of any 2019 film, including Chris Evans, Ana de Armas, Jamie Lee Curtis, Christopher Plummer, Toni Collette, Michael Shannon, Don Johnson, Lakeith Stanfield, and of course, Daniel Craig as Benoit Blanc, a renowned detective. The film follows the death of crime novelist Harlan Thrombey, the circumstances of which seem strange and uncertain. When Benoit Blanc arrives to investigate the murder, he's sure of one thing: everyone in the entire dysfunctional Thrombey family is a suspect. As Blanc sifts through a web of lies and red herrings to uncover the truth, one this is certain: everyone lies. Blanc will return in a sequel to Knives Out sometime in the future.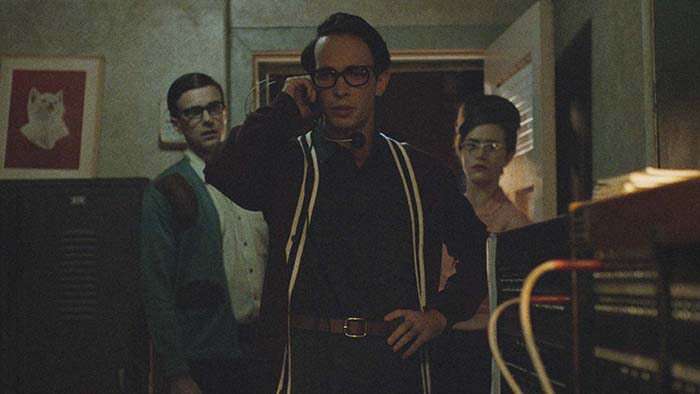 We love to highlight small indie films at TechJunkie, and if you're in the mood for something truly special, The Vast of Night is one of 2020's best indie releases. The film features a cast and crew of unknowns but everyone here is someone to keep an eye on as time goes on. In 1950s Cayuga, New Mexico, Everett helps prepare for a high school basketball game. He and his friend Fay test out her new tape recorder, and Everett walks her to her job as a switchboard operator before starting his own night shift at the radio station. Fay listens to Everett's show, which is interrupted by a mysterious audio signal. Fielding calls about a strange wind-like phenomenon from the sky, she hears the same signal over the phone line; her connections drop when she calls friends about the signal. The two teens will have to work together to discover what happened to cause these frequencies.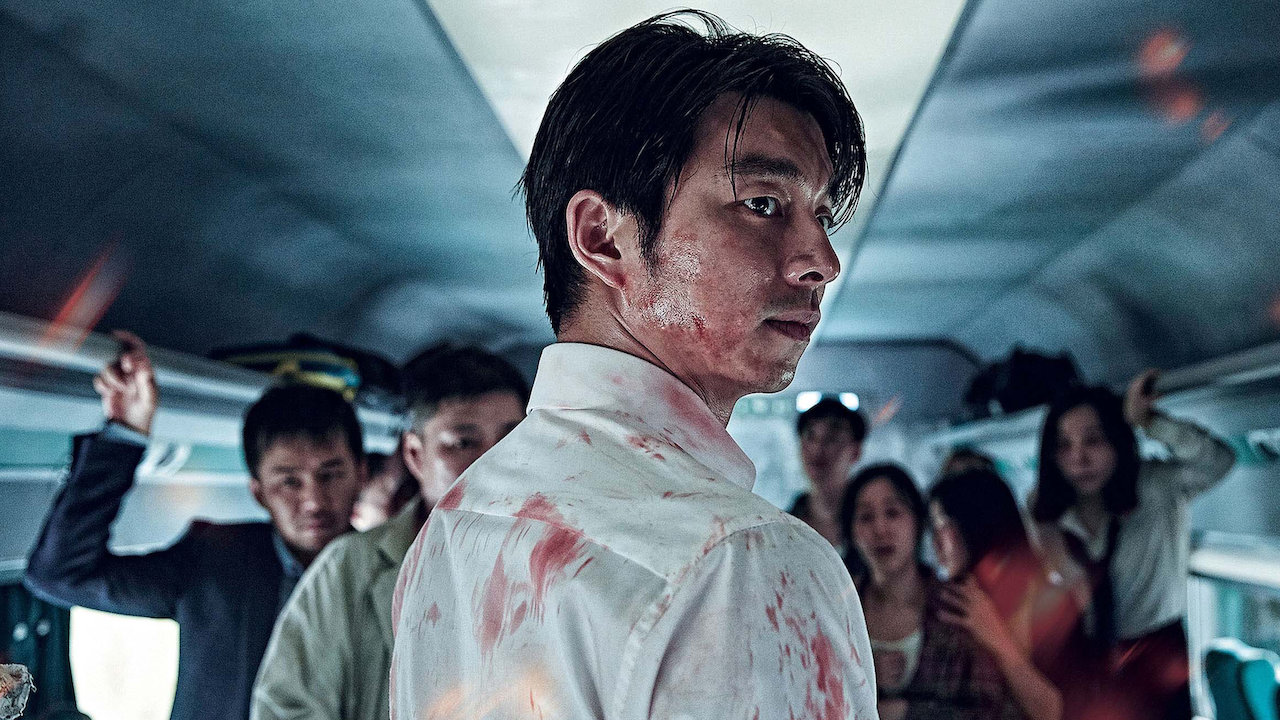 Train to Busan may be unfamiliar to most Americans, but if you're willing to dive into the world of South Korean films, this action-horror thriller is a great introduction. The film follows the passengers in a bullet train headed from Gwangmyeong Station to Busan in South Korea, with passengers including Seok-woo, a divorced fund manager taking his daughter to her mother's house; a working-class man and his pregnant wife; a high school baseball team; and a homeless man suffering from PTSD. When the train departs, a convulsing young woman jumps on board suffering from a bite wound on her leg, and quickly becomes a zombie, transferring her virus to others on the train. The passengers will have to fight their way to safety to make it to Busan—but who will they lose along the way?
Although The Royal Tenenbaums wasn't director Wes Anderson's first film, it was his first release to get noticed outside the world of indie film. Grossing over $70 million at the box office, it wouldn't be until 2014's The Grand Budapest Hotel that one of the director's films would surpass Tenenbaum's gross. The film—co-written by Owen Wilson—follows the Tenenbaum family, headed up by the patriarch Royal Tenenbaum, whom raised three genius children with his wife Etheline before their separation. The Royal Tenenbaums picks up with those three children (Ben Stiller, Luke Wilson, and Gwyneth Paltrow) , now adults, who find lives filled with anger, disappointment, and sadness.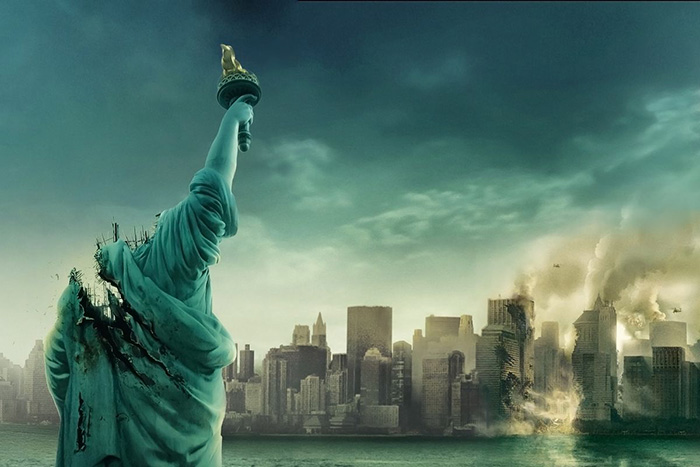 Directed by Matt Reeves and (famously) produced by J.J. Abrams, Cloverfield is a 2008 film that took the found-footage format popularized with The Blair Witch Project and makes it a hell of a lot scarier. Following a Godzilla-like monster attack on New York City, the film follows a group of friends who have gathered at a going-away party for their friend Rob. The film follows the group of friends as they try to make their way out of New York City following an unknown monster attack and the destruction of the Statue of Liberty. The film was followed by two sequels: 2016's 10 Cloverfield Lane, which was a fantastic, mostly-unrelated story taking place in a bunker, and 2018's Cloverfield Paradox, which you can also stream as a Netflix Exclusive, and one that helps to explain the universe of Cloverfield a bit better.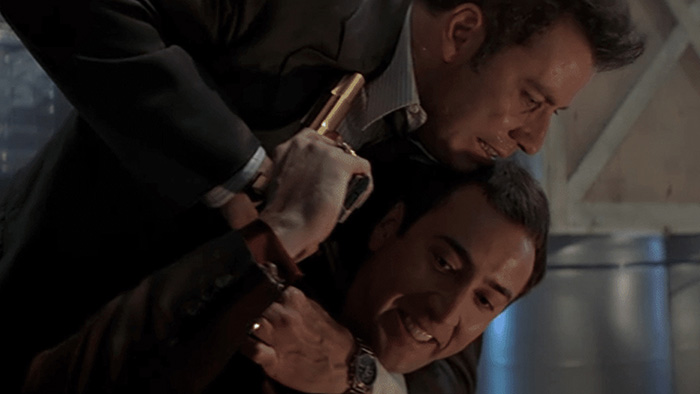 John Woo's classic 1997 action film is streaming on Amazon Prime, making it the perfect chance to either check it out for the first time or give it yet another rewatch. The film follows FBI agent Sean Archer (John Travolta), who is obsessed with bringing terrorist Castor Troy (Nicholas Cage) to justice. Archer finally manages to find Troy on a plane in Los Angeles, but a plane crash leaves the two rivals' fates in question. With Troy on the brink of death, Archer undergoes surgery to remove his face and replace it with Troy's, in order to elicit information about a bomb from Troy's brother. Now awake from his coma, Troy forces the doctor who performed surgery on Archer to give him Archer's face instead. The film is as crazy as it sounds, and it's definitely one not to be missed.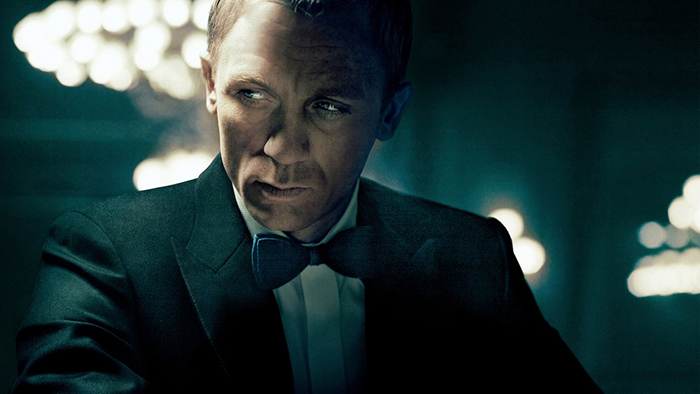 After burning out at the turn of the century, a new take on Bond seemed necessary to carry the long-running series into a new millennium. Casino Royale serves as a soft reboot to the series, with Daniel Craig filling the shoes of the legendary spy. The film follows James Bond, an agent for the British Secret Service, who heads to Montenegro after discovering a link to Le Chiffre (Mads Mikkelsen), a terrorist financier. After discovering Le Chiffre plans to raise money during a high-stakes poker game, Bond is sent to play against him. The film's direct sequel, Quantum of Solace, is also streaming on Netflix, with the fifth and final film following Craig's Bond, No Time to Die, planned for a 2021 release.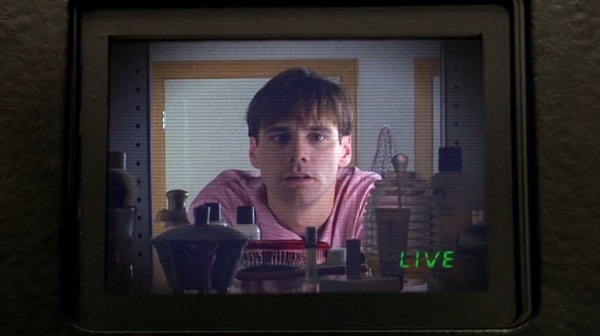 If there was ever a movie that hits harder today than it did when it was first released, The Truman Show might be that film. Directed by Peter Weir (Witness, Master and Commander) and starring Jim Carrey, The Truman Show is at once a comedy, a science-fiction drama, and a social satire, following the life of Truman Burbank, a man taken as a baby by a corporation to star in the first always-on reality show about a single man. Truman lives his life inside a dome located in Hollywood known to Truman as "Seahaven," where everything from his wife to his parents and even his friends are simply actors reading from a script or reciting lines fed to them through an earpiece. In the era of reality television and always-active online social media presences, The Truman Show constitutes a must-watch piece of media.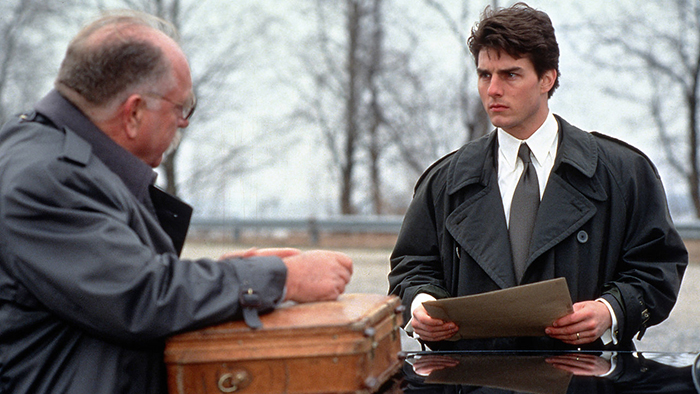 Allow Netflix to take you back to a simpler time, when law dramas ruled the box office and Tom Cruise was one of Hollywood's most reliable, bankable stars. The Firm is based on John Grisham's book of the same name, and follows Mitch McDeere, a hotshot lawyer fresh out of Harvard Law. When Mitch joins a small but highly-regarded law firm, he's shocked to learn most of their clients are white collar criminals whose tracks are covered up. When the FBI begins investigating the firm, Mitch is forced to make a decision between keeping his freedom and keeping his life—and the lives of those around him—safe from the same people he's helping to keep secret.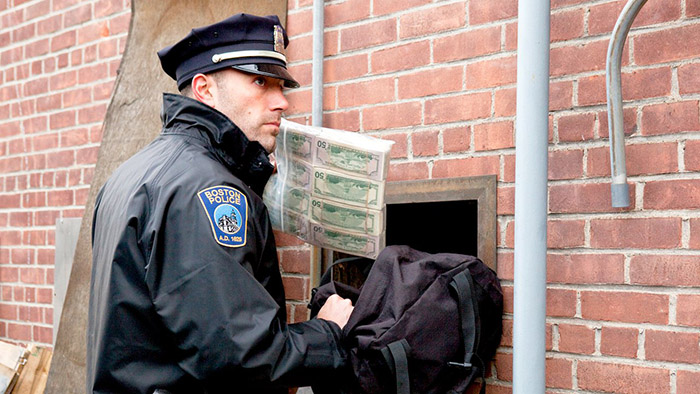 Ben Affleck managed to rejuvenate his career with Gone Baby Gone, his 2005 directorial debut, and with his 2010 follow-up The Town, he cemented himself as a filmmaker to watch. The Town is based on the Chuck Hogan novel Prince of Thieves, the film follows Doug MacRay (Ben Affleck), a criminal who leads a band of ruthless bank robbers and has no real attachments with one exception: James (Jeremy Renner), who—despite his dangerous temper—is like a brother. Everything changes for Doug when James briefly takes a hostage, bank employee Claire Keesey. Learning that she lives in the gang's neighborhood, Doug seeks her out to discover what she knows, and he falls in love. As the romance deepens, he wants out of his criminal life, but that could threaten Claire's wellbeing.
7

Harold and Kumar Go to White Castle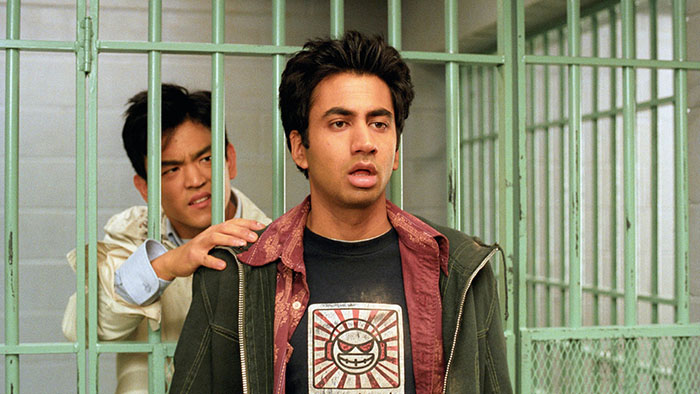 The classic stoner comedy Harold and Kumar Go to White Castle is perfect for watching on a lazy Sunday afternoon, and now that it's back on Netflix, you can hang out with a bag of your favorite fast food burgers and do just that. Nerdy accountant Harold (John Cho) and his irrepressible friend, Kumar (Kal Penn), get stoned watching television and find themselves utterly bewitched by a commercial for White Castle. Convinced there must be one nearby, the two set out on a late-night odyssey that takes them deep into New Jersey. Somehow, the boys manage to run afoul of rednecks, cops and even a car-stealing Neil Patrick Harris before getting anywhere near their beloved sliders.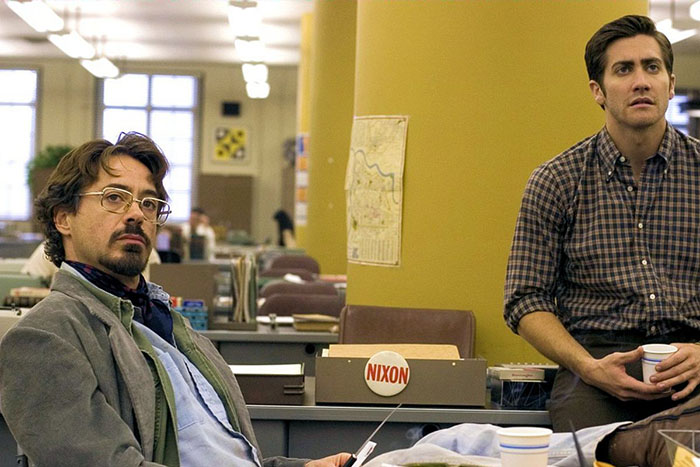 In the late 1960s and 1970s, fear grips the city of San Francisco as a serial killer known only as the Zodiac Killer stalks its residents. Investigators (Mark Ruffalo, Anthony Edwards) and reporters (Jake Gyllenhaal, Robert Downey Jr.) alike become obsessed with learning the killer's identity and bringing him to justice. Meanwhile, the Zodiac Killer claims victim after victim and taunts the authorities with cryptic messages, cyphers and menacing phone calls. Directed by David Fincher, Zodiac is one of the best films of 2007, often considered one of the best years of recent cinema, and while its length may scare some off from checking it out, it's absolutely worth it.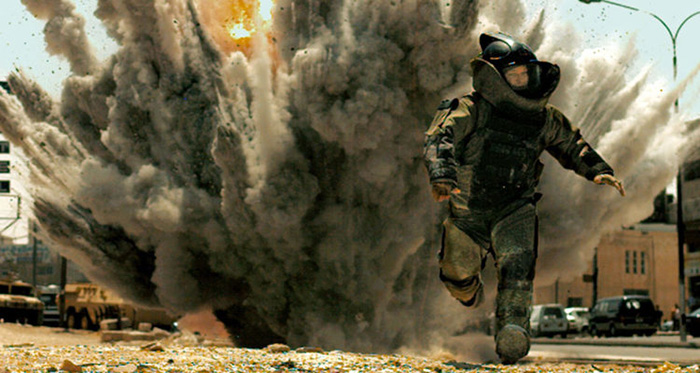 The film that managed to overcome the financial success of Avatar to win Best Picture at the 82nd Academy Awards, The Hurt Locker marked a return to successful filmmaking for Kathryn Bigelow, the first female director to win Best Director (and as of 2019, still the only one). The Hurt Locker was one of the first films to really tackle the Iraq War on a grand scale, and ten years later, it holds up as a thrilling look at the real-world effects of war on the mind. The film follows Sergeant JT Sanborn and Specialist Owen Eldridge, who find their unit given a new leader following the death of their Staff Sergeant. New Staff Sergeant William James begins taking risks the unit isn't used to, leading to needless death.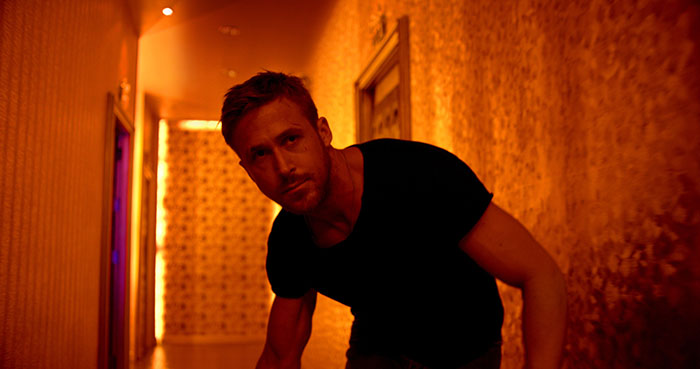 Fans of the 2011 action-drama Drive were thrilled when Ryan Gosling re-teamed up with Drive's director Nicolas Winding Refn for 2013's Only God Forgives, a film which featured a trailer that made the entire movie look like a return to the slow-burn, visceral violence featured in Drive. That isn't necessarily too far off base, but we'd be lying if we said Only God Forgives played like another film in the Drive canon. The film follows Julian Thompson (Gosling), a drug trafficker in Thailand whose mother (Kristin Scott Thomas) sends him on a mission to avenge the murder of his older brother, a criminal who was killed after he beat a prostitute to her death. The film was famously booed following its premiere at Cannes Film Festival (while some gave a standing ovation), and features controversial scenes of violence and sexuality. Since that premiere, the film has continued to feature a polarized reaction from both critics and audiences; even five years later, it remains a difficult watch.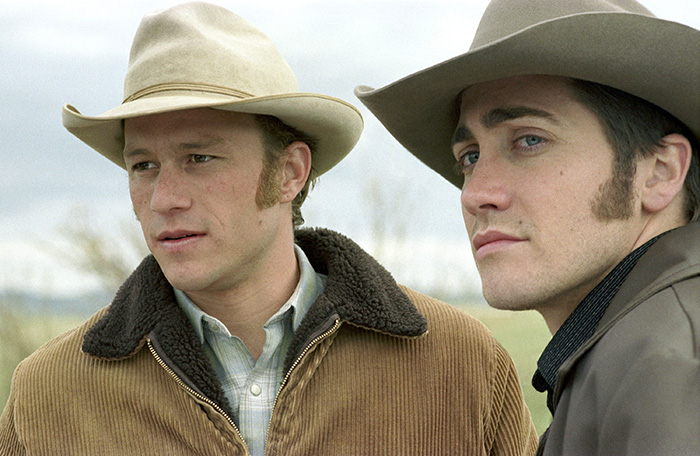 Brokeback Mountain isn't even twenty years old yet, but it represented a groundbreaking moment in mainstream Hollywood films. One of the first true box office hits for a film centered around gay characters, Brokeback Mountain follows Jack Twist and Ennis Del Mar, a rodeo cowboy and ranch hand respectively, who are hired by a rancher to herd sheep around rural Wyoming. While on Brokeback Mountain, Jack and Ennis find themselves drunk, and eventually fall into a relationship together. When the two men return from their task, they leave each other for their respective partners Alma and Lureen, though the two find it tough to leave their affair behind.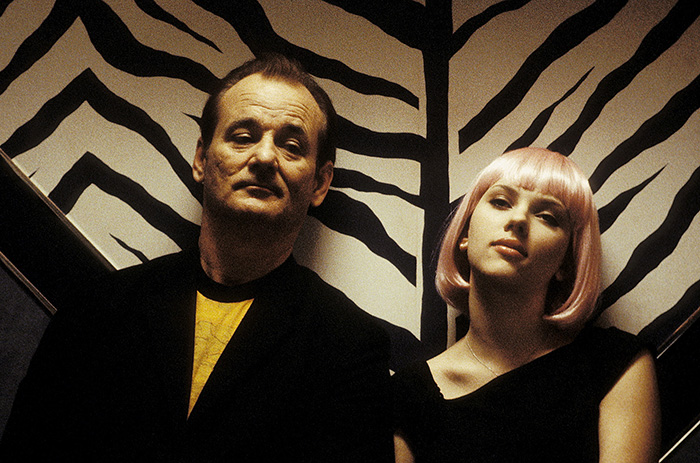 Sofia Coppola has mapped out a remarkable career as a filmmaker, but she has yet to top her sophomore outing, Lost in Translation. The film, which pulls from romance, drama, and comedy to create a film hard to place in a genre, follows Bob Harris (Bill Murray), a lonely movie star who meets a newlywed (Scarlett Johansson) while in Tokyo to film a Japanese whiskey commercial. The newlywed, Charlotte, is accompanying her celebrity-photographer husband, but finds herself disoriented and bored while in the new country. The two meet and find themselves enjoying their time together in Japan, but all good things must come to and end.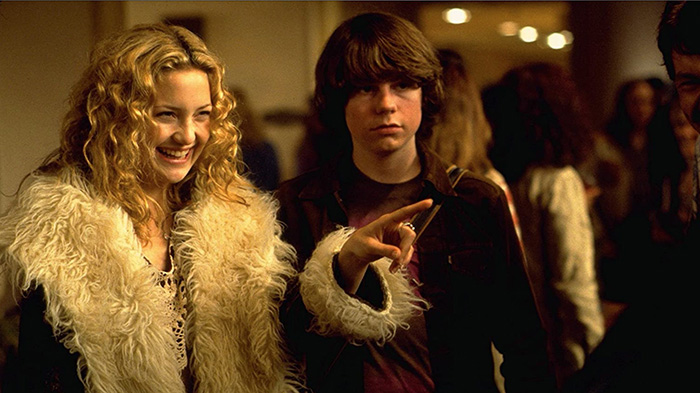 Cameron Crowe is no stranger to crafting some incredible films, including Say Anything… and Jerry Maguire, but with Almost Famous, the director sat down and created his most personal film. Set in 1973, Almost Famous tells the coming of age story of 15-year-old William, an unabashed music fan who is inspired by the seminal bands of the time. When his love of music lands him an assignment from Rolling Stone magazine to interview the up-and-coming band Stillwater—fronted by lead guitar Russell Hammond and lead singer Jeff Bebe, William embarks on an eye-opening journey with the band's tour, despite the objections of his protective mother.
Disclaimer: Some pages on this site may include an affiliate link. This does not effect our editorial in any way.