The 30 Best Amazon Prime Movies – December 2018
There is so much to love about Amazon Prime that it's hard to keep track. From the two-day free shipping on nearly every major item in the store, free titles on your Kindle, savings at grocery stores like Whole Foods, and access to a collection of over two million free streaming songs, there's a ton of good you can get out of your annual $119 subscription. One of the best additions to the service, of course, is Amazon Prime Instant Video, a Netflix-esque subscription service that offers a wide range of movies and television shows, original and otherwise, for your viewing pleasure. While Netflix is the biggest streaming service on the web today, Amazon Prime offers a huge library of films, including some critically-acclaimed pieces of work that simply must be seen.
Also see our article The 65 Best Shows on Netflix Right Now
The lineup on Amazon Prime is often incredibly different and much more diverse than the library on Netflix, even if it's smaller overall. So, without further ado, let's take a look at what content you can expect to see from Amazon Prime for November 2018, and what films you should absolutely be watching with the streaming service. Here are thirty of the best films now streaming on Amazon Prime, in no particular order.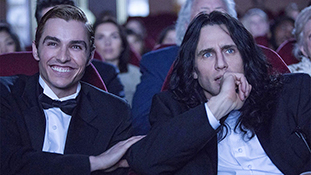 Directed by and starring James Franco, The Disaster Artist is an adaptation of the bestselling book of the same name. The film tells the story of Tommy Wiseau, a mysterious and secretive man who moves from San Francisco to Los Angeles with friend and fellow wannabe actor Greg Sestero to attempt to hit it big. When Tommy fails to pick up any major auditions, he chooses to become a director himself, writing his own film and financing it with his savings. Hiring a film crew and casting Greg as one of the main characters, the film goes off the rails immediately as Wiseau reveals himself to be completely inadequate in artistic direction and leadership, straining his friendship with Greg and leading to the creation of one of the worst films of all time: The Room. With an all-star comedic cast and a go-for-broke performance from Franco as Wiseau, The Disaster Artist is the perfect film for fans of The Room and newcomers alike.
29. What We Do In The Shadows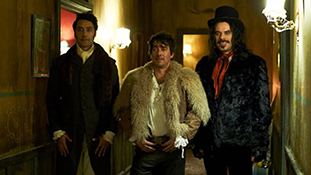 One of the funniest comedies of the past decade came to us from Taika Waititi (Thor: Ragnarok) and Jemaine Clement (Flight of the Conchords). A mockumentary following the lives of four vampires, What We Do in the Shadows follows Viago (Waititi), Vladislav (Clement), Deacon (Jonathan Brugh), and Petyr (Ben Fransham), four vampires of various ages and cultures who live together in a flat in New Zealand. Together, they experience the nightlife of Wellington, feast on unknowing victims, and avoid sunlight at all costs, all while trying to get along with each other in the same living space. When a potential victim named Nick (Cori Gonzalez-Macuer) is accidentally turned into a vampire himself, the four vampires will have to teach Nick about the ups-and-downs of being a vampire while keeping the balance in the group. A spin-off television series is set to premiere in New Zealand this year, with an American television adaptation airing on FX in 2019 and a sequel, We're Wolves, also in the planning stages.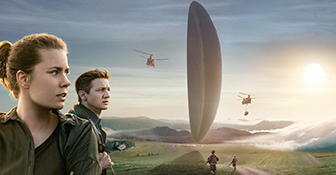 From acclaimed director Denis Villeneuve (Sicario, Blade Runner 2049), Arrival tells the story of the arrival of aliens on Earth, as the nations of the world panic and plan on what to do to deal with the possible impending attacks. The film follows a linguist named Louise Banks (Amy Adams), who is called upon by the military to help Colonel G.T. Weber (Forest Whitaker) to help him translate the alien language. Assisted by physicist Ian Donnelly (Jeremy Renner), the two make contact with two of the "heptapods," nicknamed Abbott and Costello. As the two begin working to translate the language, it begins to affect Louise in mysterious ways. Meanwhile, a miscommunication between the US army and China about the phrase "offer weapon" causes China to pull out of the efforts and to begin plans to attack one of the twelve ships on the planet, threatening Earth with a war they cannot win.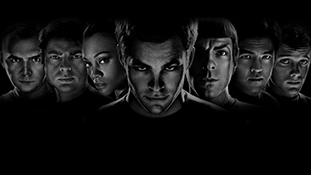 The 2009 reboot of Star Trek was lamented by some for being too focused on fast-paced action, but ten years later, it's easy to see the film as one of the best sci-fi/action hybrids of the 21st century. The film takes place in an alternate reality, where a storm in space causes two major ships to travel into the past, destroying the timeline we originally knew as viewers of the 1960s series. Set aboard the USS Enterprise on its maiden voyage with a young crew and piloted by Captain Pike, the crew must work to defeat Nero, a Romulan commander and captain whose mission of vengeance threatens the entirety of the United Federation of Planets. After Pike is taken captive, a young officer named James T. Kirk and a logic-based Vulcan named Spock must work to overcome their rivalry and defeat Nero before it's too late. The film was followed by two sequels, Into Darkness and Beyond, with two additional sequels in the works—including one from Quentin Tarantino.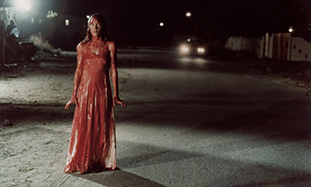 The film that pushed Brian De Palma into the mainstream, Carrie is a 1976 horror classic, the perfect film for Halloween or any time of year. Based on the Stephen King novel of the same name (the first he ever published), the film is considered one of De Palma's best, and one of the best adaptations of King's work put on screen. The film stars Sissy Spacek as the titular character, a bullied and unpopular high school student who, unfortunately, experiences her first period while showering after gym. Panicked and unaware of what's happening, the other girls bully and taunt her as she begs for help; when Carrie reaches the height of her frustration, a light bulb shatters above her. As Carrie continues to get bullied by both her classmates and her religious, abusive mother, she slowly learns that she may have a secret power no one understands.
25. Manchester by the Sea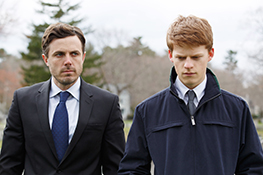 An Amazon Studios original and one of the highest-nominated films at the 2016 Oscars, Manchester by the Sea is a heartbreaking tale of love and loss set in the town of the same name. After the death of his older brother Joe (Kyle Chandler, Friday Night Lights), Lee Chandler (Casey Affleck) learns that Joe has made him the sole guardian of his teenage nephew Patrick (Lucas Hedges). After taking a leave from his job as a janitor in nearby Boston, Lee returns to his hometown of Manchester-by-the-Sea, where he's forced to deal with a past that caused his separation from his wife Randi (Michelle Williams), and the community where he was born and raised. The film was directed by Kenneth Lonergan (You Can Count on Me, Margaret), and won the Oscar for Best Original Screenplay and Best Actor for Casey Affleck.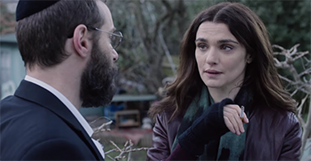 A recent, critically-successful drama, Disobedience follows New York photographer Ronit Krushka (Rachel Weisz) as she returns home following the death of her father, Rabbi Krushka, who dies while speaking to his Orthodox Jewish congregation on the meaning and significance of free will. When Ronit returns home to that community, she's forced to reckon with a world she left far behind years ago, the same community that shunned her during her childhood for her attraction to Esti (Rachel McAdams). When their reunion leads to the same passion they felt years earlier, the two women will have to reckon with their faith and their humanity as they explore each other.
In the directorial debut of screenwriter Dan Gilroy, Nightcrawler stars Jake Gyllenhaal as Louis Bloom, a stringer who records violent events in Los Angeles at night and sells them to local news networks to make a quick buck in the process. When he catches the eye of a news director who welcomes the chance to raise her station's ratings, Louis begins going to increasingly greater lengths to catch criminal activity on camera, going as far to instigate and provoke the very same criminal activity he's trying to film. Acclaimed for its screenplay and for Gyllenhaal's performance, Nightcrawler is considered one of the best films of 2014 and a must-see for anyone interested in dirty, underground journalism.
*Leaving December 9th
22. Raiders of the Lost Ark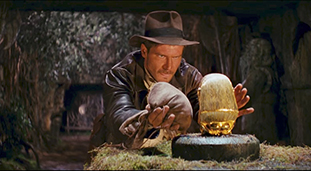 The film that started it all, Raiders of the Lost Ark is the first film in Steven Spielberg's Indiana Jones series, written by Lawrence Kasdan (The Empire Strikes Back) and based on a story idea from George Lucas (Star Wars) and Philip Kaufman. Based partially off Lucas' love for the serials of the 1930s and 1940s (the same inspiration which was used to create Star Wars in 1977), Raiders of the Lost Ark tells the story of Indiana Jones (Harrison Ford), a professor and archaeologist who battles a group of Nazis in 1936 while they search for the Ark of the Covenant. The film is a near-perfect action-adventure vehicle, one that inspired millions of pieces of work before it and became one of the best films of all time.
The first film from acclaimed-director Steven Soderbergh following the end of his active retirement from film, Logan Lucky is a heist film in the vein of the director's Ocean's trilogy from the 2000s, following the Logan brothers Jimmy and Clyde (Channing Tatum and Adam Driver, respectively) as the two work to pull off a heist during the Coca-Cola 600 at the Charlotte Motor Speedway in North Carolina after Jimmy is laid off from his construction job. The two brothers, along with their sister Mellie and demolitions expert Joe Bang (Daniel Craig) must work together to pull off the heist, all while keeping Joe Bang's disappearance from prison a secret and making sure they don't get caught during the busiest race of the year.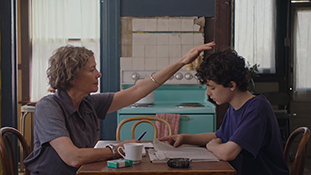 From acclaimed director Mike Mills (Beginners), 20th Century Women tells the story of Jamie, a semi-autobiographical character based on Mills' own childhood experiences with his mother. The film is set in 1979 Santa Barbara, California and follows Jamie(Lucas Jade Zumann), his mother Dorothea, and two younger women who exist in Jamie's life—Abbie (Greta Gerwig), a free-spirited punk artist living as a boarder in the Fields' home, and Julie (Elle Fanning), a savvy a provocative teenage neighbor who often shares a bed with Jamie. When Dorothea feels as though she can no longer connect with her now-teenage son, she asks both Abbie and Julie to help raise her son with her. Also on-board is another tenant in Dorothea's household, William (Billy Crudup), a handyman who once lived on a commune. Following Beginners, which also told the semi-autobiographical story of Mills' father coming out of the closet in his mid-70s, 20th Century Women is a great pairing and, arguably, an even better film.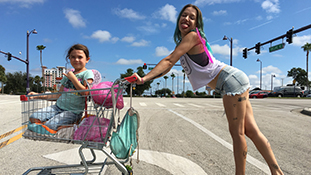 The highest-profile snub for Best Picture in 2017, Sean Baker's 2017 film The Florida Project is an excellent drama, a character study looking at both childhood and adulthood alike. The Florida Project follows six-year-old Moonee (Brooklynn Prince) and her mother Halley (Bria Vinai) over the course of the summer, as Mooney is home for vacation. The two live week to week at "The Magic Castle," a budget hotel managed by Bobby (Willem Dafoe, at his best and most light-hearted here), whose stern exterior hides a deep reservoir of kindness and compassion. The film is episodic for much of its runtime, following Moonee as she hangs out with her friends throughout endless afternoons and grand adventures, exploring the unique world set just outside Disney World. Unbeknownst to Mooney, Haley is forced into darker ways of making money, risking her daughter while nevertheless attempting to care for her.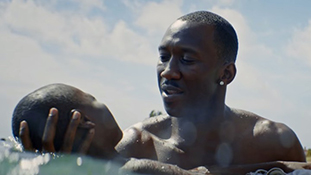 The surprise Best Picture winner for 2016, Moonlight is a film to be seen. The second film from director Barry Jenkins after 2008's Medicine for Melancholy, Moonlight is based on the unpublished, semi-autobiographical play In Moonlight Black Boys Look Blue. The film follows Chiron Harris over three periods in his life—childhood, teenagehood, and adulthood, as he grapples with poverty, his mother's drug abuse, and his own sexuality while growing up in Miami. Moonlight is a tough watch, but features acclaimed performances from Naomie Harris, Janelle Monae, Mahershala Ali, and the three actors playing Chiron over the three periods: Alex Hibbert, Ashton Sanders, and Trevante Rhodes, along with excellent cinematography from James Laxton and direction from Jenkins.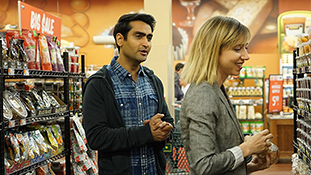 An Amazon Studios' original and a must-watch for any romantic comedy fans, The Big Sick is one of the best films on Amazon Prime and a great example of using the tropes of romantic comedies to your advantage, turning them on their head as you go. Written by Emily V. Gordon and Kumail Nanjiani, the film stars Nanjiani as himself, the son of Muslim immigrant parents and an up-and-coming comedian in Chicago. When Kumail meets Emily Gardner (Zoe Kazan) after a show, the two hit it off, quickly becoming romantic partners until a fight over Kumail's parents and their wishes for an arranged marriage pushes them apart. Soon after, Emily falls sick and into a coma, leaving Kumail to arrive at the hospital and to meet her parents (Holly Hunter and Ray Romano) in the process. Based on the real-life love story of Nanjiani and Gordon, the film deals with Kumail managing to reconcile his love of Emily with his need to please his parents. Directed by Michael Showalter, the film was nominated for Best Original Screenplay at the Oscars, and was one of the highest-grossing independent films of 2017.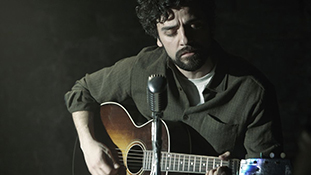 The 2013 film from the Coen Brothers, Inside Llewyn Davis is one of their best films of this decade and one of the best of their career. Set during a single week in folk singer Llewyn Davis's (Oscar Isaac) life in 1961, the film shows the coming and goings of friends, ex-lovers, business opportunities, and the struggles that Davis faces following a career of setbacks. As he moves throughout the world with no much more to his name than a guitar, he struggles against seemingly insurmountable obstacles while attempting to make a name for himself in the music world. As he embarks on an odyssey throughout that single week of his life, he'll have to rely on the kindness of friends and strangers alike, as he travels from Greenwich Village in New York to a Chicago club in the hopes of gaining the big break he desparately needs. The film also stars Carey Mulligan, Adam Driver, Justin Timberlake, and John Goodman.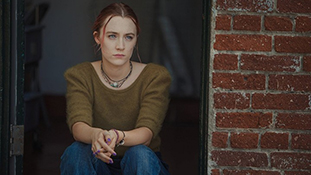 One of 2017's best films and a magnificent debut film from actor-turned-director Greta Gerwig, Lady Bird follows Christine "Lady Bird" McPherson (Saoirse Ronan), a senior at a Catholic high school in 2002 who is in the process of applying to colleges. Due to her family's financial struggles, Lady Bird is told by her mother (Laurie Metcalf) to select a state school in California, while Lady Bird pines for the freedom to attend a school on the East Coast. The film follows Lady Bird through her final year in high school, as she goes behind her mother's back to apply for schools along the East Coast, begins to go out on dates, and attempts to build out both her extracurriculars and her friend group. The film also stars Tracy Letts, Lucas Hedges, Timothée Chalamet, and Beanie Feldstein.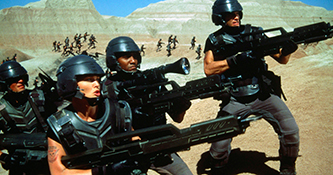 Another film from Paul Verhoeven, Starship Troopers was an unqualified disaster upon its release in 1997, panned by critics and absolutely flopping at the box office. Slowly but surely, however, a critical reappraisal began to take hold, as critics and film scholars began to dissect and understand what Verhoeven was doing with Starship Troopers. Based on a novel that is, at its core, a jingoistic, semi-fascist look at war, Verhoeven took Starship Troopers and made it a satire of itself, looking at the film as a work of art that spoke against itself. In the film, the plot follows a war between Earth and a race of giant alien insects that seem to be intent on destroying human life. As the government pushes for soldiers to enlist in the war, the crewmen begin to find joy in the war, instead of struggle.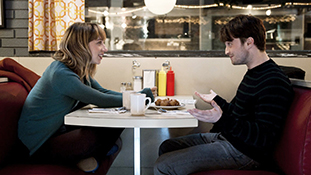 Also known in other territories as The F Word, What If is a charming romantic comedy in the age-old vein of When Harry Met Sally. When medical school dropout Wallace (Daniel Radcliffe) meets Chantry (Zoe Kazan), he's immediately smitten by her, drawn to her chemistry immediately. Unfortunately, Wallace has been repeatedly burned by bad relationships, and has decided to put his love life on hiatus. Chantry lives with her boyfriend anyway, thus rendering the entire point moot. As Wallace and Chantry become closer friends, they'll have to deal with the mixed emotions surrounding their friendship, all while watching their friend (and Wallace's roommate) Allan fall in love with his own love of his life.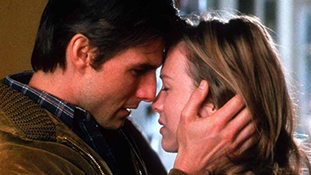 Perhaps the most famous film ever directed by acclaimed filmmaker Cameron Crowe, Jerry Maguire is, in many ways, a perfect film. Endlessly quotable, featuring incredible performances from its wide cast, and noteworthy for so many reasons, it's an excellent sports romcom to throw on at any occasion. When Jerry Maguire, a sports agent at a popular firm, writes a memo that gets him fired, he is forced to start his own management firm on his own, with help from single mother Dorothy Boyd. With only a single client to their name—Rod Tidwell, an up and coming football star—Jerry and Dorothy work hard to get their business off the ground.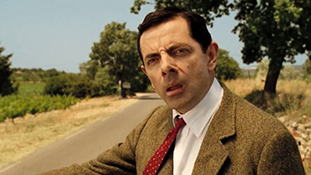 The second film based on Rowan Atkinson's wildly-popular Mr. Bean franchise, Mr. Bean's Holiday is a great time, full of laughs and plenty of physical comedy. Picking up right where the television series left him, Mr. Bean finds himself the winner of a raffle, where he wins himself a trip to Cannes. What happens next should be no surprise to anyone who's seen the series: Mr. Bean finds himself constantly getting into mishaps and poor situations with the people of Cannes—once he gets there, that is, since the trip takes some unexpected twists and turns. Mr. Bean's Holiday is a solid film, and a great continuation of one of the better physical comedy series of the 1990s.
10. Christmas with the Kranks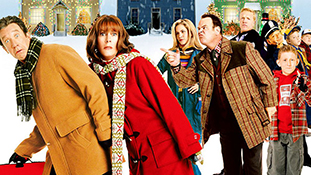 Tim Allen is no stranger to holiday films, with The Santa Clause trilogy under his belt throughout the 1990s and 2000s. In between the second and third films in that Disney series, however, he made another Christmas film, one with a bit more realism: Christmas with the Kranks. The film follows Luther (Allen) and Nora Krank (Jamie Lee Curtis), who decide to abandon their typical Christmas traditions after their daughter moves out to volunteer around the world. Choosing a cruise in the Caribbean, the two find themselves ostracized from their community by their neighbors after they choose not to decorate their house. When the situation suddenly changes, the Kranks will have to plan a full-on Christmas in just a single day.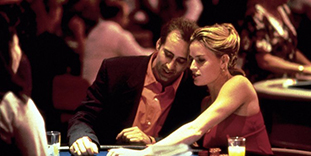 Based on the novel of the same name, Leaving Las Vegas is the critically-acclaimed romantic tragedy from Mike Figgis (Internal Affairs), and one of Nicolas Cage's best performances in a storied career. Leaving Las Vegas follows Ben Sanderson, an alcoholic screenwriter who is residing in Las Vegas while drinking himself to death. When Ben meets a gorgeous sex worker named Sera (Elizabeth Shue), the two find themselves becoming entangled in a complicated relationship. Ben agrees not to fault Sera for her job, while Sera agrees to allow Ben to continue his drinking uninterrupted. As Ben continues to collapse under the influence, the support each other offers one another slowly begins to explode.
2007 is one of those legendary years in film, from No Country for Old Men to There Will Be Blood, Zodiac to Juno. Michael Clayton is an easy film to add to that list, thanks to its incredible lead performance and its fantastic script. George Clooney plays the titular character, a "fixer" for a prestigious law firm in New York who is asked to clean up a mess following a litigator's breakdown while representing a corrupt chemical company in a major, publicized lawsuit. Faced with a failure of a restaurant, a huge pile of debt, an addiction to gambling, and his divorce, Clayton is forced to begin helping to save the case, all while finding himself torn between his personal financial troubles and his desire to do the right thing.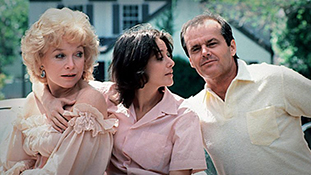 James L. Brooks is a legendary name in Hollywood. His films throughout the 1980s and 1990s were considered some of the best works in their respective genres, and as a producer, he's helped bring forth The Simpsons, The Edge of Seventeen, The War of the Roses, and the works of Wes Anderson. Though Brooks had worked in film and television for years, Terms of Endearment represented his directorial debut, adapted from the 1975 novel of the same name. The film follows widow Aurora Greenway (Shirley MacLaine) and her daughter Emma (Debra Winger), two women who have a strong bond with each other. When Emma marries Flap Horton (Jeff Daniels) against her mother's wishes, things grow complicated when Aurora finds herself dating a former astronaut (Jack Nicholson) while her daughter's life crumbles.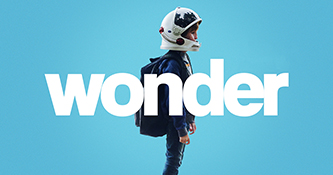 Based on the novel of the same name, Wonder is the second film from writer-turned-director Stephen Chbosky (both the book and film version of The Perks of Being a Wallflower), Wonder follows August "Auggie" Pullman (played by Jacob Tremblay, Room), a 10-year-old boy living in Manhattan with his mother Isabel (Julia Roberts), his father Nate (Owen Wilson), and his sister and dog. He has a rare facial deformity known as Treacher Collins syndrome, and therefore has been home-schooled his entire life. As he approaches fifth grade, he's enrolled in Beecher Prep, a private school, where he'll have to learn to socialize. Though he's quickly ostracized by the entire student body, he soon finds friendship and support from a few select students. The film follows Auggie's fifth grade year, through the successes and the hardships along the way.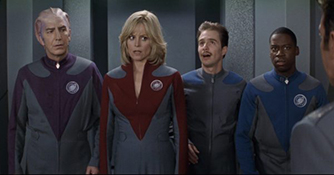 In what must be one of the best parodies of all time, Galaxy Quest takes Star Trek and turns it into a reality. The film follows the stars of a 1970s sci-fi series, now long ended, as they spend their time running through conventions and dealing with aggressive fans. From once-respected actors reduced to shilling as a catchphrase machine (Alan Rickman) to washed-up blowhards who happen to disrespect both his co-workers and fans (Tim Allen), the crew is no longer working together. That all changes when the group is beamed aboard a real alien spacecraft, after the aliens believe the cast's on-screen actions to be documents of real-life adventures. As the celebrities are requested to help the group of aliens, things get messy when the crew must help save the aliens from their evil foes.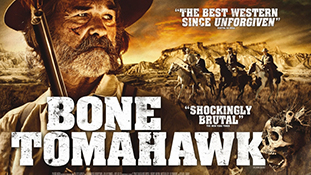 Do you find that westerns are a bit too soft for you? Enter Bone Tomahawk, a gritty new-western horror film from S. Craig Zahler (Brawl in Cell Block 99). The film was praised by critics for its grittiness, the screenplay, and the excellent acting from its all-star cast. The film takes place in the 1890s and follows a sheriff, his deputy, a gunslinger, and a cowboy, all of which whom set out to rescue a group of three people from their cave-dwelling captives. With a cast including Kurt Russell, Matthew Fox, Richard Jenkins, Patrick Wilson, David Arquette, and Lili Simmons, any fans of westerns cannot afford to miss this thrilling, brutal tale.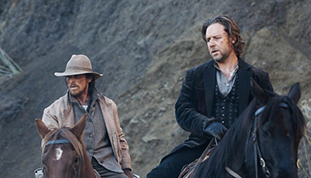 Anyone who saw 2017's critically-praised film Logan knows that James Mangold is a big fan of western flicks. That film was so clearly influenced by western films that Mangold even included a scene where the characters directly watched and referenced Shane, a 1953 classic in its own right. Ten years before making Logan, however, he directed another western, and a remake in its own right. 3:10 to Yuma was one of two films released in 2007 starring Russell Crowe that managed to gain critical-praise. Starring Crowe and Christian Bale, the film follows outlaw Ben Wade as he makes his way through Arizona, robbing and stealing along the way. When he's finally caught by law enforcement, Dan Evans volunteers to escort him to the train in order to face trial. When they're pursued by Wade's cronies, they'll have to race through the danger of the Old West to make it to the train on time.
2. You Were Never Really Here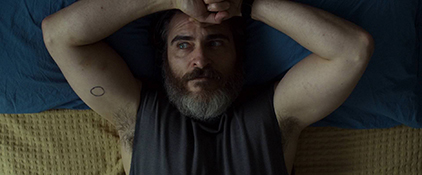 Easily one of this author's favorite films of 2018, You Were Never Really Here is the newest film from acclaimed director Lynne Ramsay (We Need to Talk About Kevin), and tells the dark story of Joe (Joaquin Phoenix), an Iraq War veteran who has a violent past and remains traumatized from both his childhood and his service with the military and FBI. He now spends his days rescuing trafficked girls from their captors, using violent methods to get them back. When a young girl goes missing, Joe is hired by her father, a senator for New York State, to get her back. Along the way, he ends up finding a long line of corruption and abuse of power, leading him unsure of what actions to take next, and putting his life on the line.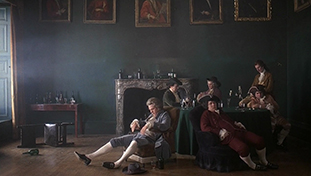 Stanley Kubrick never stuck to a single genre when crafting his masterpieces over the course of his career and life, and anyone who has seen films like The Shining, A Clockwork Orange, or Full Metal Jacket will find themselves missing out on a much more subdued film in Barry Lyndon. The film is an adaptation of the same name, which follows a young Irishman who slowly becomes an opportunist as he marries a rich widow to climb the social ladder, after finding himself homeless. Though the film is slow-moving and has been critiqued over the years for its long runtime, it remains praised for its production and story, and stands among Kubrick's best films.