The 30 Best Amazon Prime Movies – May 2019
There is so much to love about Amazon Prime that it's hard to keep track. From the two-day free shipping on nearly every major item in the store, free titles on your Kindle, savings at grocery stores like Whole Foods, and access to a collection of over two million free streaming songs, there's a ton of good you can get out of your annual $119 subscription. One of the best additions to the service, of course, is Amazon Prime Instant Video, a Netflix-esque subscription service that offers a wide range of movies and television shows, original and otherwise, for your viewing pleasure. While Netflix is the biggest streaming service on the web today, Amazon Prime offers a huge library of films, including some critically-acclaimed pieces of work that simply must be seen.
Also see our article The 65 Best Shows on Netflix Right Now
The lineup on Amazon Prime is often incredibly different and much more diverse than the library on Netflix, even if it's smaller overall. So, without further ado, let's take a look at what content you can expect to see from Amazon Prime for May 2019, and what films you should absolutely be watching with the streaming service. Here are thirty of the best films now streaming on Amazon Prime, in no particular order.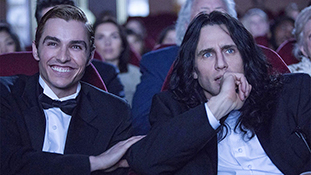 Directed by and starring James Franco, The Disaster Artist is an adaptation of the bestselling book of the same name. The film tells the story of Tommy Wiseau, a mysterious and secretive man who moves from San Francisco to Los Angeles with friend and fellow wannabe actor Greg Sestero to attempt to hit it big. When Tommy fails to pick up any major auditions, he chooses to become a director himself, writing his own film and financing it with his savings. Hiring a film crew and casting Greg as one of the main characters, the film goes off the rails immediately as Wiseau reveals himself to be completely inadequate in artistic direction and leadership, straining his friendship with Greg and leading to the creation of one of the worst films of all time: The Room. With an all-star comedic cast and a go-for-broke performance from Franco as Wiseau, The Disaster Artist is the perfect film for fans of The Room and newcomers alike.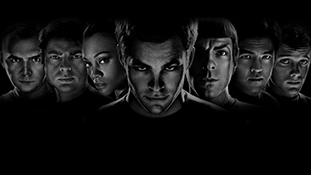 The 2009 reboot of Star Trek was lamented by some for being too focused on fast-paced action, but ten years later, it's easy to see the film as one of the best sci-fi/action hybrids of the 21st century. The film takes place in an alternate reality, where a storm in space causes two major ships to travel into the past, destroying the timeline we originally knew as viewers of the 1960s series. Set aboard the USS Enterprise on its maiden voyage with a young crew and piloted by Captain Pike, the crew must work to defeat Nero, a Romulan commander and captain whose mission of vengeance threatens the entirety of the United Federation of Planets. After Pike is taken captive, a young officer named James T. Kirk and a logic-based Vulcan named Spock must work to overcome their rivalry and defeat Nero before it's too late. The film was followed by two sequels, Into Darkness and Beyond, with a sequel in the works from Quentin Tarantino.
Leaving May 13th
28. Manchester by the Sea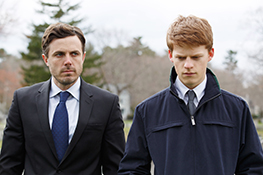 An Amazon Studios original and one of the highest-nominated films at the 2016 Oscars, Manchester by the Sea is a heartbreaking tale of love and loss set in the town of the same name. After the death of his older brother Joe (Kyle Chandler, Friday Night Lights), Lee Chandler (Casey Affleck) learns that Joe has made him the sole guardian of his teenage nephew Patrick (Lucas Hedges). After taking a leave from his job as a janitor in nearby Boston, Lee returns to his hometown of Manchester-by-the-Sea, where he's forced to deal with a past that caused his separation from his wife Randi (Michelle Williams), and the community where he was born and raised. The film was directed by Kenneth Lonergan (You Can Count on Me, Margaret), and won the Oscar for Best Original Screenplay and Best Actor for Casey Affleck.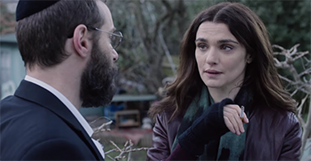 A recent, critically-successful drama, Disobedience follows New York photographer Ronit Krushka (Rachel Weisz) as she returns home following the death of her father, Rabbi Krushka, who dies while speaking to his Orthodox Jewish congregation on the meaning and significance of free will. When Ronit returns home to that community, she's forced to reckon with a world she left far behind years ago, the same community that shunned her during her childhood for her attraction to Esti (Rachel McAdams). When their reunion leads to the same passion they felt years earlier, the two women will have to reckon with their faith and their humanity as they explore each other.
The first film from acclaimed-director Steven Soderbergh following the end of his active retirement from film, Logan Lucky is a heist film in the vein of the director's Ocean's trilogy from the 2000s, following the Logan brothers Jimmy and Clyde (Channing Tatum and Adam Driver, respectively) as the two work to pull off a heist during the Coca-Cola 600 at the Charlotte Motor Speedway in North Carolina after Jimmy is laid off from his construction job. The two brothers, along with their sister Mellie and demolitions expert Joe Bang (Daniel Craig) must work together to pull off the heist, all while keeping Joe Bang's disappearance from prison a secret and making sure they don't get caught during the busiest race of the year.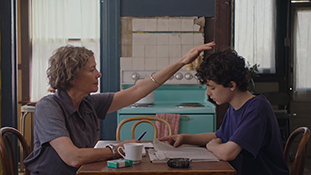 From acclaimed director Mike Mills (Beginners), 20th Century Women tells the story of Jamie, a semi-autobiographical character based on Mills' own childhood experiences with his mother. The film is set in 1979 Santa Barbara, California and follows Jamie(Lucas Jade Zumann), his mother Dorothea, and two younger women who exist in Jamie's life—Abbie (Greta Gerwig), a free-spirited punk artist living as a boarder in the Fields' home, and Julie (Elle Fanning), a savvy a provocative teenage neighbor who often shares a bed with Jamie. When Dorothea feels as though she can no longer connect with her now-teenage son, she asks both Abbie and Julie to help raise her son with her. Also on-board is another tenant in Dorothea's household, William (Billy Crudup), a handyman who once lived on a commune. Following Beginners, which also told the semi-autobiographical story of Mills' father coming out of the closet in his mid-70s, 20th Century Women is a great pairing and, arguably, an even better film.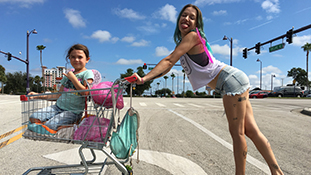 The highest-profile snub for Best Picture in 2017, Sean Baker's 2017 film The Florida Project is an excellent drama, a character study looking at both childhood and adulthood alike. The Florida Project follows six-year-old Moonee (Brooklynn Prince) and her mother Halley (Bria Vinai) over the course of the summer, as Mooney is home for vacation. The two live week to week at "The Magic Castle," a budget hotel managed by Bobby (Willem Dafoe, at his best and most light-hearted here), whose stern exterior hides a deep reservoir of kindness and compassion. The film is episodic for much of its runtime, following Moonee as she hangs out with her friends throughout endless afternoons and grand adventures, exploring the unique world set just outside Disney World. Unbeknownst to Mooney, Haley is forced into darker ways of making money, risking her daughter while nevertheless attempting to care for her.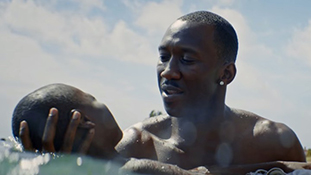 The surprise Best Picture winner for 2016, Moonlight is a film to be seen. The second film from director Barry Jenkins after 2008's Medicine for Melancholy, Moonlight is based on the unpublished, semi-autobiographical play In Moonlight Black Boys Look Blue. The film follows Chiron Harris over three periods in his life—childhood, teenagehood, and adulthood, as he grapples with poverty, his mother's drug abuse, and his own sexuality while growing up in Miami. Moonlight is a tough watch, but features acclaimed performances from Naomie Harris, Janelle Monae, Mahershala Ali, and the three actors playing Chiron over the three periods: Alex Hibbert, Ashton Sanders, and Trevante Rhodes, along with excellent cinematography from James Laxton and direction from Jenkins.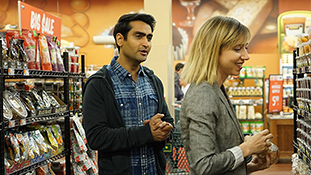 An Amazon Studios' original and a must-watch for any romantic comedy fans, The Big Sick is one of the best films on Amazon Prime and a great example of using the tropes of romantic comedies to your advantage, turning them on their head as you go. Written by Emily V. Gordon and Kumail Nanjiani, the film stars Nanjiani as himself, the son of Muslim immigrant parents and an up-and-coming comedian in Chicago. When Kumail meets Emily Gardner (Zoe Kazan) after a show, the two hit it off, quickly becoming romantic partners until a fight over Kumail's parents and their wishes for an arranged marriage pushes them apart. Soon after, Emily falls sick and into a coma, leaving Kumail to arrive at the hospital and to meet her parents (Holly Hunter and Ray Romano) in the process. Based on the real-life love story of Nanjiani and Gordon, the film deals with Kumail managing to reconcile his love of Emily with his need to please his parents. Directed by Michael Showalter, the film was nominated for Best Original Screenplay at the Oscars, and was one of the highest-grossing independent films of 2017.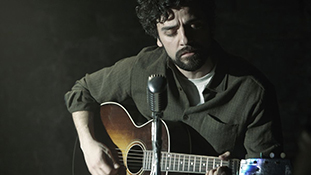 The 2013 film from the Coen Brothers, Inside Llewyn Davis is one of their best films of this decade and one of the best of their career. Set during a single week in folk singer Llewyn Davis's (Oscar Isaac) life in 1961, the film shows the coming and goings of friends, ex-lovers, business opportunities, and the struggles that Davis faces following a career of setbacks. As he moves throughout the world with no much more to his name than a guitar, he struggles against seemingly insurmountable obstacles while attempting to make a name for himself in the music world. As he embarks on an odyssey throughout that single week of his life, he'll have to rely on the kindness of friends and strangers alike, as he travels from Greenwich Village in New York to a Chicago club in the hopes of gaining the big break he desparately needs. The film also stars Carey Mulligan, Adam Driver, Justin Timberlake, and John Goodman.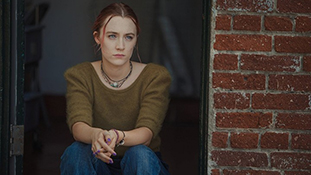 One of 2017's best films and a magnificent debut film from actor-turned-director Greta Gerwig, Lady Bird follows Christine "Lady Bird" McPherson (Saoirse Ronan), a senior at a Catholic high school in 2002 who is in the process of applying to colleges. Due to her family's financial struggles, Lady Bird is told by her mother (Laurie Metcalf) to select a state school in California, while Lady Bird pines for the freedom to attend a school on the East Coast. The film follows Lady Bird through her final year in high school, as she goes behind her mother's back to apply for schools along the East Coast, begins to go out on dates, and attempts to build out both her extracurriculars and her friend group. The film also stars Tracy Letts, Lucas Hedges, Timothée Chalamet, and Beanie Feldstein.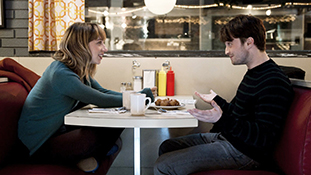 Also known in other territories as The F Word, What If is a charming romantic comedy in the age-old vein of When Harry Met Sally. When medical school dropout Wallace (Daniel Radcliffe) meets Chantry (Zoe Kazan), he's immediately smitten by her, drawn to her chemistry immediately. Unfortunately, Wallace has been repeatedly burned by bad relationships, and has decided to put his love life on hiatus. Chantry lives with her boyfriend anyway, thus rendering the entire point moot. As Wallace and Chantry become closer friends, they'll have to deal with the mixed emotions surrounding their friendship, all while watching their friend (and Wallace's roommate) Allan fall in love with his own love of his life.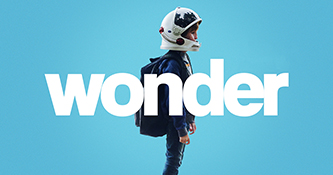 Based on the novel of the same name, Wonder is the second film from writer-turned-director Stephen Chbosky (both the book and film version of The Perks of Being a Wallflower), Wonder follows August "Auggie" Pullman (played by Jacob Tremblay, Room), a 10-year-old boy living in Manhattan with his mother Isabel (Julia Roberts), his father Nate (Owen Wilson), and his sister and dog. He has a rare facial deformity known as Treacher Collins syndrome, and therefore has been home-schooled his entire life. As he approaches fifth grade, he's enrolled in Beecher Prep, a private school, where he'll have to learn to socialize. Though he's quickly ostracized by the entire student body, he soon finds friendship and support from a few select students. The film follows Auggie's fifth grade year, through the successes and the hardships along the way.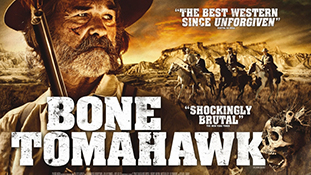 Do you find that westerns are a bit too soft for you? Enter Bone Tomahawk, a gritty new-western horror film from S. Craig Zahler (Brawl in Cell Block 99). The film was praised by critics for its grittiness, the screenplay, and the excellent acting from its all-star cast. The film takes place in the 1890s and follows a sheriff, his deputy, a gunslinger, and a cowboy, all of which whom set out to rescue a group of three people from their cave-dwelling captives. With a cast including Kurt Russell, Matthew Fox, Richard Jenkins, Patrick Wilson, David Arquette, and Lili Simmons, any fans of westerns cannot afford to miss this thrilling, brutal tale.
16. You Were Never Really Here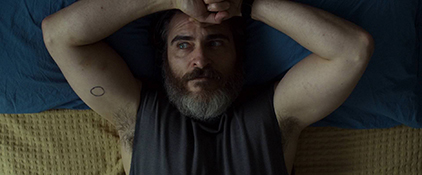 Easily one of this author's favorite films of 2018, You Were Never Really Here is the newest film from acclaimed director Lynne Ramsay (We Need to Talk About Kevin), and tells the dark story of Joe (Joaquin Phoenix), an Iraq War veteran who has a violent past and remains traumatized from both his childhood and his service with the military and FBI. He now spends his days rescuing trafficked girls from their captors, using violent methods to get them back. When a young girl goes missing, Joe is hired by her father, a senator for New York State, to get her back. Along the way, he ends up finding a long line of corruption and abuse of power, leading him unsure of what actions to take next, and putting his life on the line.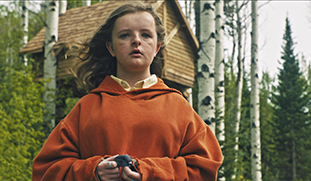 One of the most terrifying movies of 2018 was Ari Aster's Hereditary, the director's critically-acclaimed feature debut that had audiences terrified. The film follows Annie Graham (Toni Collette), a miniatures artist who lives in Utah with her husband and two children, 16-year-old Peter and 13-year-old Charlie. When Annie's mother Ellen passes away, Annie speaks at her funeral, discussing the poor relationship she had with her secretive mother. After her passing, Annie, Charlie, and Peter all begin to see terrifying imagery around their lives, as they slowly learn the truths about their family. This one isn't for the light-hearted, and though some may be turned off by the ending, the film has one of the best horror sequences of the past decade, making it an all-time horror classic. Ari Aster returns this summer with his follow-up film, Midsommar.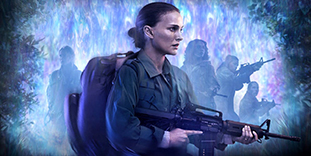 Based on the first novel in Jeff VanderMeer's Southern Reach trilogy, Annihilation is the second feature directed by Ex Machina director Alex Garland, and it makes for a fascinating follow-up. With an all-star ensemble cast including Natalie Portman, Jennifer Jason Leigh, Gina Rodriguez, Tessa Thompson, Tuva Novotny, Oscar Isaac, and Benedict Wong. The film follows Lena, a cellular-biology professor and former soldier, whose husband Kane returns from an expedition into an electromagnetic field dubbed "the Shimmer," the only survivor to make it out. Told in flashback, the film follows Lena as her and the other members of her crew enter the Shimmer to determine what's inside that's causing everyone to die. Featuring heavy themes of depression and grief, Annihilation is a must-see science-fiction film, especially for its gripping finale.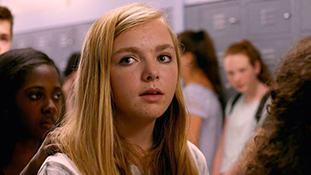 The directorial debut of comedian Bo Burnham, Eighth Grade follows Kayla, a thirteen-year-old student currently in her last week of middle school before she moves onto high school in just a few months. As Kayla attempts to make it to the end of the week without embarrassing herself, she'll attend a pool party for a classmate only after being forced to go, have multiple awkward encounters with her school crush Aiden, and gets her first taste of high school after meeting Olivia, a twelfth-grader who is part of the shadow program for the middle school. Featuring a Golden Globe-nominated performance from Elsie Fisher and a fantastic performance from Josh Hamilton as her father, Eighth Grade is an incredible look into the life of teenagers in the late 2010s.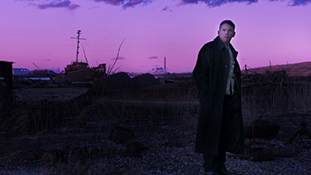 From director-writer Paul Schrader (Taxi Driver) comes his best film in years, First Reformed. Starring Ethan Hawke, the film follows Reverend Ernst Toller of the First Reformed Church in upstate New York. The Reverend is a serious man, watching after the church that serves more as a historical landmark and tourist attraction than an active church. Toller has his own issues, including alcholoism, and seeks a greater purpose in his life, especially following the death of his son Joseph in the Iraq War. When Toller meets Mary (Amanda Seyfried), a pregnant wife of a radical-environmentalist, he tries to help her husband Michael to come down from his visions, only to find himself going deeper and deeper into a toxic line of thinking.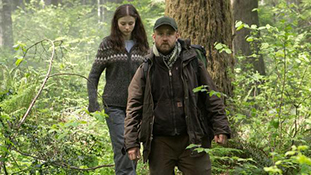 Directed by Debra Granick (Winter's Bone), Leave No Trace is the director's first feature in eight years, and managed to become the second-most reviewed film on Rotten Tomatoes after Paddington 2 (a masterpiece in its own right). The film, based on the novel My Abandonment by Peter Rock, follows a father and daughter (Ben Foster and Thomasin McKenzie, respectively) who live in Forest Park by themselves. This seemingly-perfect arrangement, where the two rarely make contact with the outside world, comes crashing to a halt when a small mistake in their lives leads the authorities to know of their existence, which leads the pair on an erratic journey to find a new home.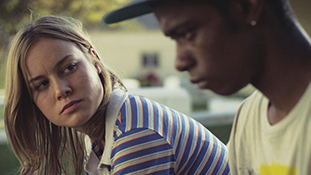 Based on the short film of the same name, Short Term 12 is an indie drama Grace (Brie Larson) as a young counselor at a California care unit for at-risk teens. Though handling the stress of her job well, she finds it difficult to communicate openly and honestly with her long-term boyfriend Mason (John Gallagher Jr), who also works at the unit. After finding out she's pregnant and scheduling an abortion, Grace begins to feel stressed about her situation in life, focusing her efforts on two young residents: Marcus (Lakeith Stanfield), a resident who is about to age out of the unit when he turns 18, and Jayden (Kaitlyn Dever), a recent arrival at the home who has a history of self-harm, and reminds Grace of herself. The film also feature Rami Malek as Grace and Mason's co-worker, and was critically-acclaimed when released in 2013.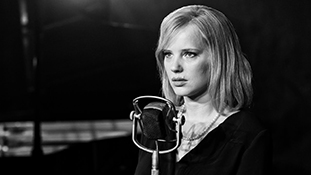 Recently nominated for several Academy Awards, including Best Cinematography and Best Foreign Language Film, Cold War is the latest film from acclaimed director Paweł Pawlikowski, whose last film, Ida, received similar acclaim from critics. Cold War is an epic love story set across multiple decades throughout Poland and France, told in just 90 minutes. Following the conclusion of World War II, the film follows Wiktor and Zula, musicians forced to play into the communist propaganda machine while representing their country and their ideas. Both dream of escaping their current lives to head to the West for total creative freedom. When they have their chance to make a break for France, a split decision marks the rest of their lives, forcing the couple apart and sealing their fate for good. As an Amazon Studios film, this one will be streaming for years to come.
8. Interview With a Vampire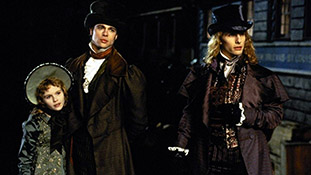 Based on the 1976 novel by Anne Rice of the same name, Interview with the Vampire is a gothic-drama horror film from 1994 with a red-hot cast. Featuring Tom Cruise in the main role as Lestat de Lioncourt and Brad Pitt as his younger turned-vampire, Louis de Pointe du Lac, the film follows as modern day San Francisco reporter (played by Christian Slater) interviews Louis, now a bicentennial vampire born in the 17th century. The film rewinds to the beginning of Louis' life as he mourns the death of his family. Bordering on the verge of suicide, he meets Lestat, a vampire who persuades him to immortality and to become his companion. Louis is far more gentle than Lestat, a violent vampire who turns a young girl (Kirsten Dunst) into a vampire after him. Their quest for a family only causes more pain and suffering along the way.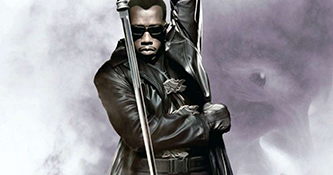 The first Blade film is not some pinnacle of high art, but it is partially responsible for the outburst and growth of Marvel movies following its success. The film is part superhero, part horror as it takes on vampire mythology head-on. Famously starring Wesley Snipes in his most high-profile role, the film follows the titular Blade, a vampire hunter who also happens to be a Dhampir, a human that has vampire abilities without their weaknesses. As he hunts vampires to protect humans, he'll work to stand up to the likes of Deacon Frost, a vampire who wants to take over the world by conquering humans. The film is notable for being written by David S. Goyer, who later went on to write many of the DC films, including the entire Dark Knight trilogy with Christopher Nolan.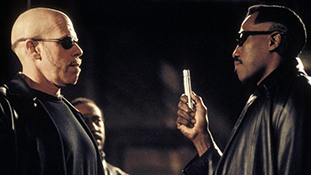 The sequel to the hit Wesley Snipes' film Blade, Blade II picks up two years after the first ended, with vampire hunter Blade, a half-vampire himself, searching to find his mentor, Abraham Whistler. Thought to have been killed by Deacon Frost, the vampire from the first film, Blade finds Whistler at a vampire safe house, having been turned during the attack by Frost years ago. Meanwhile, Blade finds himself forced into a battle with a new group of vampires, these far different than the last. Blade discovers that a group of mutant vampires working for global genocide are dangerously close to his goal, and the only way for him to defeat these new enemies is to team up with a group of vampires on his own side. Directed by Guillermo del Toro, the film was one of the early Marvel hits that helped make superhero films the success they are today.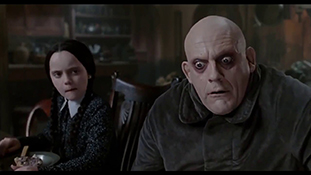 In this live-action film adaptation of the classic cartoon and 1960s television show, Gomez Addams has a loving family, but finds himself missing his estranged brother, Fester. When a man (Christopher Lloyd) who claims to be Fester arrives to the Addams house, the family is relieved to know their uncle has come home after more than two decades. But when Morticia realizes "Fester" can't recall major moments of Uncle Fester's life, she begins to believe that an imposter has invaded their life. When Fester gets the Addams clan evicted from their house, Gomez and Morticia realize that a plot to steal the Addams fortune has been enacted, and its up to the whole family to stop them. While this 1991 adaptation is charming, we also recommend checking out Addams Family Values, our personal favorite between the two films. With a darker sense of humor, Family Values is even better than the first film. Both are streaming on Prime.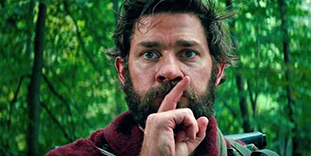 Set in the near-future, the Earth has been overrun and invaded by a lethal set of monsters that can kill you upon hearing a single sound. Months after the death of their son, a family—now expecting a new child—hides underground to attempt to escape the monsters. With the help of sign language known thanks to the needs of their deaf daughter, the entire Abbott family will attempt to stay strong throughout a single night as everything that can go wrong does. Directed by John Krasinski, this critically-acclaimed box office success is now streaming on Prime, and you can catch up on it before the sequel comes out next year.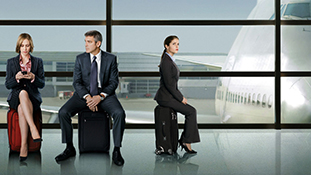 Ryan Bingham (George Clooney) works for a Human Resources firm that specializes in termination assistance, traveling around the country to help downsizing companies let go of employees while giving motivational speeches. He enjoys his job and the no-strings-attached life it allows him to lead, but when Ryan's summoned back to his home office in Nebraska, he learns Natalie Keener (Anna Kendrick), a young new hire for the company, has pitched a program that would cut company costs by forcing Ryan to use video conferencing tools to conduct his job. When Ryan tells Natalie she has no idea how important the human touch is to his job, she agrees to travel with him on a tour around the country to view Ryan's job through his eyes. Along the way, Ryan will be forced to reconsider his life's priorities. Up in the Air was written and directed by Jason Reitman (Juno), and received six Oscar nominations, including one for Best Picture.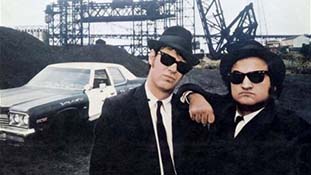 In 1980, John Belushi was one of the most popular stars in the world, following his success on SNL and in Animal House. So when Paramount won a bidding war to make a film based on the Blues Brothers sketch Belushi and fellow SNL star Dan Aykroyd would perform on the show, it seemed like a surefire hit. Despite a troubled production and a budget far beyond what most expected, The Blues Brothers became a cult hit and made more than $115 million at the box office. The film follows Jake (Belushi) as he's released from prison and reunited with his brother Elwood (Aykroyd). When Jake finds out the orphanage he and his brother grew up in is closing, he starts working to raise the money to save the building—all while drawing the attention of the Chicago Police Department and the Illinois Nazis.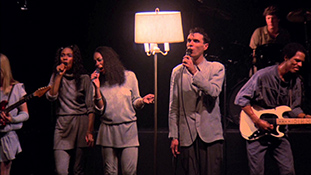 Directed by the late, great Jonathan Demme, Stop Making Sense is often regarded as one of the best concerts ever put on film. The concert follows the Talking Heads as they play the Hollywood Pantages Theater in 1983, beginning when David Byrne, the band's frontman and lead singer, appears on an empty stage holding an acoustic guitar. Slowly throughout the show, the energy increases as more and more band members begin joining the stage. Bassist Tina Weymouth, drummer Chris Frantz, keyboardist Jerry Harrison, and the band's backup singers all appear on stage, before Byrne finally performs his most iconic performance in an enormous suit.
Disclaimer: Some pages on this site may include an affiliate link. This does not effect our editorial in any way.