The Best City Building Games for the iPhone [October 2020]
When it comes to mobile gaming, it doesn't get much better than the city building genre, a type of game that seems perfect for handheld on-the-go fun. There's something very cathartic about building a city from the ground up, watching it grow while managing resources and tasks. Whether you're into following your little citizens around on their daily journeys, or you'd rather focus your energies on expanding your city as far and wide as it can go, city building is one of the best genres on the App Store today, perfect for devoting hours of your life into.
If you own an iPhone or iPad, you'll want to make sure you pick up some of the best city building simulation games around. No matter what you're looking for in a building title, you can find it here in our round-up of the six best city building games on iOS.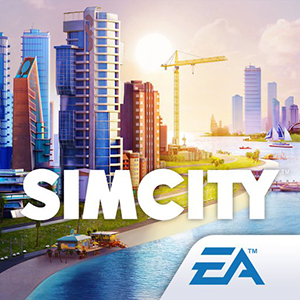 SimCity BuildIt is a mobile version of the original city building game, Sim City. This one has been optimized for mobile and works well on most newer iPhones. It has all the usual elements you want from such a game, multiple building types, different maps and challenges and natural disasters.
The game can be frustrating as most city builders can. The game begins fast and quickly slows down once you're hooked. Then, in true EA style, you come up against P2W mechanics that almost demand you part with cash to progress. You can make it past these if you persevere though.
The app is free but contains in-app purchases.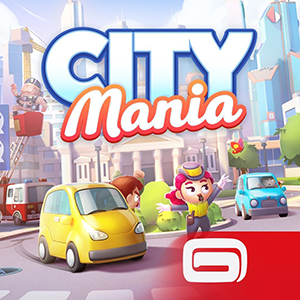 City Mania is another city builder for iPhone that can burn through hours of your life. It isn't as detailed as Sim City in places but is more fun in other places. Graphics are attractive, if a little cartoony but I think that adds to the character. The usual building, expansion and challenges are all present and correct and this is a fun little game.
There are in-app purchases and some ads but nothing as frustrating as SimCity. The purchases are mainly game funds to help speed up certain builds and nothing seemingly game breaking or P2W.
The app is free but contains in-app purchases.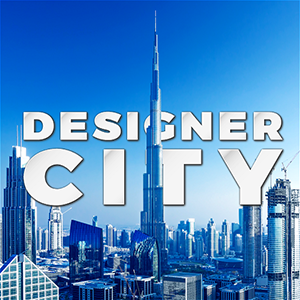 Designer City is competitive in terms of gameplay with SimCity or City Mania but is behind a little in terms of graphics. The game system works well and seems balanced with the usual supply and demand mechanics, varied maps and more advanced tools like zoning or resource management.
The game works well on iPhone and gameplay is fairly fluid. There are in-app purchases but like City Mania, they are mainly funds for building rather than P2W items. Overall, the balance between free and paid seems well struck.
The app is free but contains in-app purchases.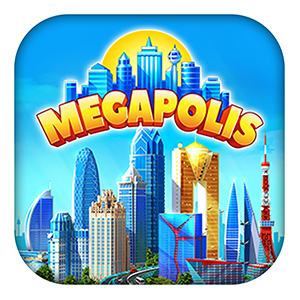 Megapolis has been around forever and is a very decent city builder for iPhone. The game is quite detailed and involves managing taxes, resources, traffic and so on but also the fun bit, building and expanding. Graphics lag a little behind in some areas but the maps and buildings are attractive enough that it doesn't detract from the game.
Megapolis is free with in-app purchases and like these others, it is funds for playing rather than anything insidious. Playing without paying will require patience and perseverance but no more so than any other ad-supported game.
The app is free but contains in-app purchases.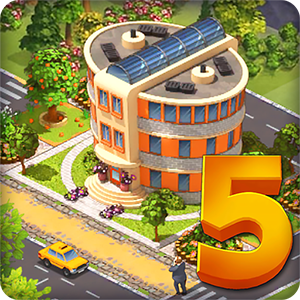 City Island 5 is a cross between Sim City and Tropico without the humor of the latter. You're given an island to develop and it's your job to build and manage it while developing your society and exploring for new islands. Graphics are cartoony but detailed enough and this app is designed to work equally well offline as well as connected.
City Island 5 is free with in-app purchases, which again are funds for the game. They are more expensive than other apps though so spend carefully if you spend at all.
The app is free but contains in-app purchases.
2

Virtual City Playground HD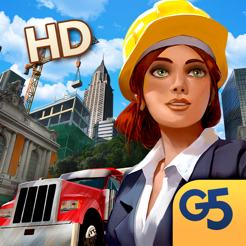 Virtual City Playground HD is my final city building game for iPhone. It's a game that's more fun than city management and built around the premise of building a city and then seeing what you can do to break it. Graphics are okay, mechanics seem fairly solid and the ability to play around however you like without the push to manage budgets, maintenance and all the usual minutiae.
The game is free with in-app purchases that seem more reasonable than City Island 5. They are building funds like the others in the list. While patience is required for free play, you can do it if you want to. Overall, a well-balanced game.
The app is free but contains in-app purchases.
We think those are six of the best city builders on iOS today, but they're far from the only ones. Let us know in the comments what games make up your favorites, and keep it locked to TechJunkie for more game recommendations!
1

The Battle of Polytopia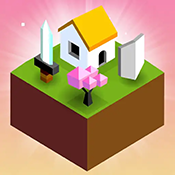 If you're looking for something a little outside the norm, we've got the game for you. The Battle of Polytopia is a cross between a kingdom-building game and a strategy-battle game, similar to Civilization and other 4X games, though pared down to offer less complex gameplay designed for mobile titles. You begin the game by selecting a tribe to compete as throughout the game, though it's worth noting that most remain locked until you purchase them through the app's in-app purchase market. Two different game modes are available from there, which give options between dominating the full board or competing against 30 enemies to earn a high score. After selecting both your game mode and your tribe, the world loads in, which allows you to begin expanding your city and casting in new characters.
Because the game isn't trying to emulate what we've seen from different mobile ports of strategy games, it manages to create an experience that should satisfy anyone looking for on-the-go strategy while maintaining modern game design and keeping in city-building mechanics. It's a great game, and a great side title for anyone looking to find a new twist on city management.
Disclaimer: Some pages on this site may include an affiliate link. This does not effect our editorial in any way.