The Best Digital Invitation Sites [February 2020]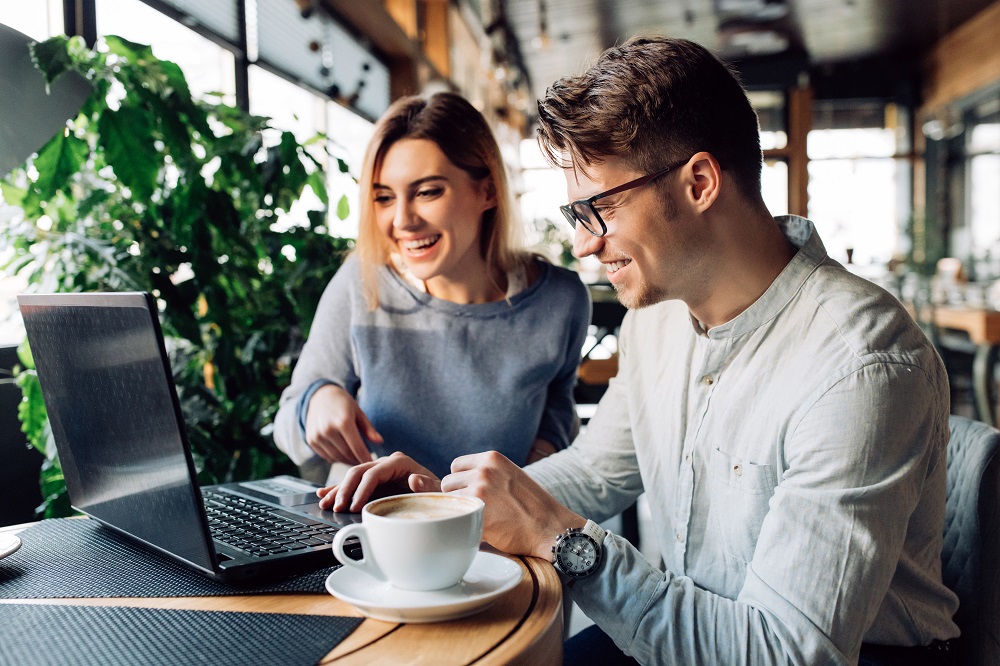 Whether you're planning a graduation party, a Christmas gathering, or something as complex as a wedding, invitations are a necessary evil. It can take a lot of time to craft the perfect invitations to send to your family and friends—not to mention stamps, envelopes, and a trip to the Post Office. Getting everyone's addresses together is harder than ever before, especially if your friends have switched apartments three times in the last five years. And once you do hand those letters off to the Postal Service, you have to hope and pray they don't get lost in the mail.
Luckily, there's a better way. Using digital invitation sites to craft and create your invites saves you the time and hassle of physical cards. You can use email and Facebook invites to avoid having to dig up your old address book, and you won't get any paper cuts while you're crafting them. Digital invitations are instantly delivered (or delivered at a scheduled time), and can feature customized designs for all your recipients.
But in 2020, it seems like there's more digital invite sites than ever. Which do you choose to use? We've gathered our four favorite digital invite services to make it easy for you to pick. Let's get started.
Paperless Post is currently one of the leading digital invitation websites. The page itself has a sophisticated design that makes you feel like you are visiting a specialized card shop. There are invites for lots of different occasions: weddings, birthdays, parties, business events, and others. Each category has a different design touch, from casual to very formal. You can even add your own design. The website collaborated with famous stationery designers like Anna Bond to make unique, top-quality cards.
Some cards are free, but you will have to pay for the more luxuriously designed invites. In addition to this, the website recently added an option to send flyers. They are usually less serious and contain gifs, stickers, and other fun elements. And the best part is that the flyers are completely free, so you can send as many as you want.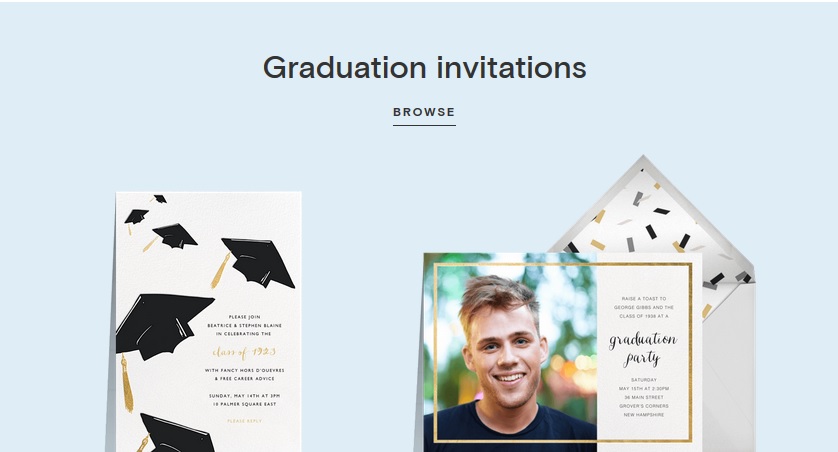 Ojolie is different from the rest because all the cards on this website are animated. The cards have simple and stunning animation with music in the background. You can write whatever you want, and you can pick from a bunch of different categories that aren't all occasion-specific. For example, you can send your friends some of beautiful "Friendship" animated cards. This invite format is somewhat unconventional and informal, so it is better to avoid it for some very formal or business events. There is a category for corporate cards, but it is not as vast as the other categories.
You can send most of the ecards for free, and the pricing is relatively cheap compared to some other websites. A two-year membership costs around $22, and you can send all the cards in unlimited quantities.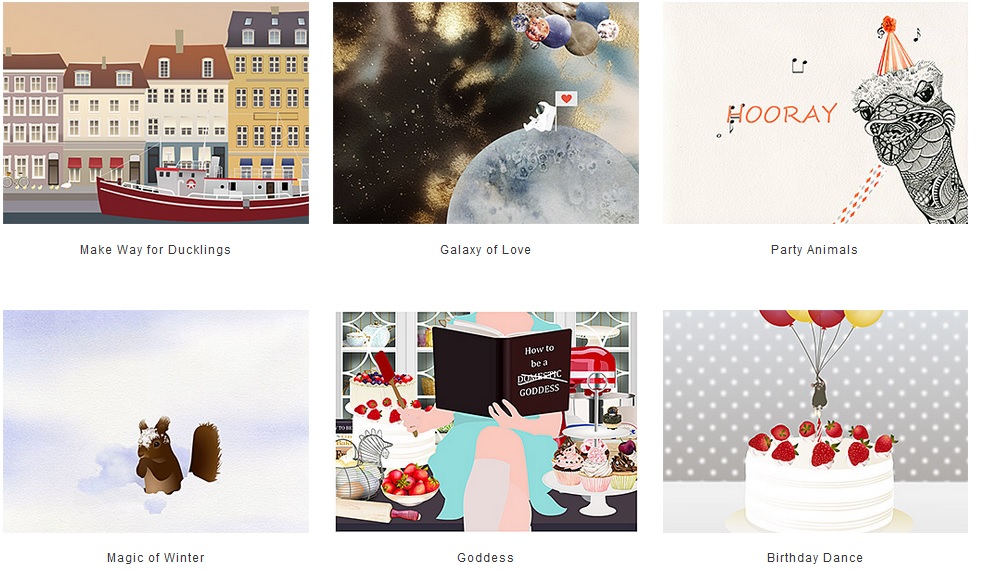 Punchbowl is another popular website that is centered around the kids in your life. In addition to categories like wedding, professional, and religious cards, Punchbowl has more choices for children than any other similar website. Your kids will be thrilled with a Transformers card or a Despicable Me birthday invitation. When creating a card, you can customize the font and color of the written text. Then, you can arrange your guests in different groups. You can track guests and their responses, talk with them via the website, and enjoy many other features.
The design is classy and most of the art is handmade. Add to that one of the biggest card collections on the internet and great freemium options, and you have one of the best digital invitation sites out there. Punchbowl is also looking to minimize the use of paper in the future, so it donates a part of its profits to this cause.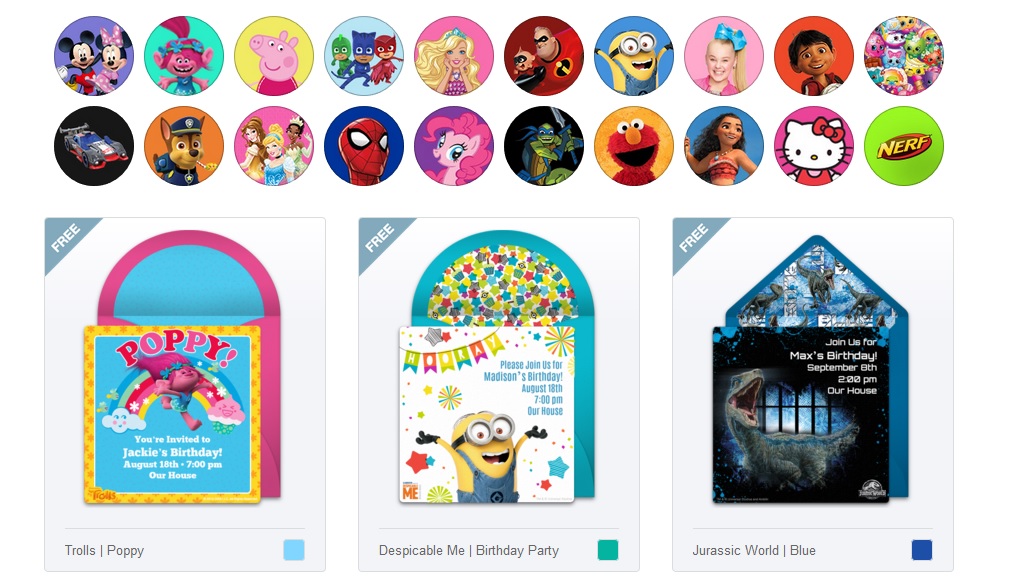 Our final suggestion for digital invites is Greenvelope, and as you might have guessed from the name, they take pride in helping to reduce paper waste through online invitations. The site features clean, customizable invite designs that work for any event you may be planning, sorted into categories to make it easy to find the right card for you. From baptisms and mitzvahs to graduations and weddings, Greenvelope has you covered for basically any event you could be planning.
Greenvelope also prides themselves on their invite experience, featuring personalized envelopes, full support for all devices, private guest lists, and no ads on their invites. All of this means that switching to a digital invite doesn't stop your guests from feeling thrilled that they've been invited to your event. You can customize your invites with music, calendar links, photos, hotel information, gift registries, and so much more.
The site does have a free trial, but to use Greenvelope, you'll have to sign up for their payment plan. Events with less than 40 guests start at $39, and prices increase depending on your recipient amount. Greenvelope also features a number of custom design services, including color changes and text adjustment, for additional fees.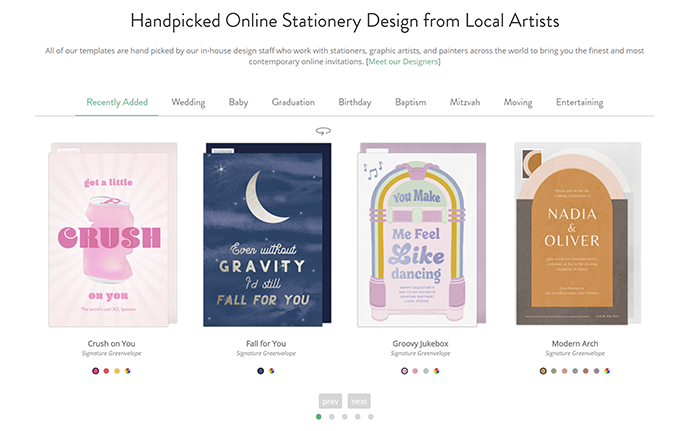 Have Your Say
What websites do you use to send invites and electronic cards? Share your picks in the comments below!
How to Make a Photo Collage
Read Next