The 25 Best Family-Friendly Movies Streaming on Netflix – November 2018
Also see our article How To Watch Netflix On Your TV – The Ultimate Guide
Family-friendly movies often get a bad reputation, often known for being entirely too cutesy and unfocused on being able to provide actual entertainment for viewers over the age of seven or eight years old. There's no shortage of bad family films either, cheap direct-to-DVD or direct-to-streaming movies that are made to generate a quick buck, and nothing more. Plenty of people might argue that family movies should be resistant to criticism; they're meant for an afternoon at the movies with your kids, or to distract your children for 100 minutes while you finish some housework. Ultimately, arguing that family-friendly films have to be bad is a wasted argument. There's enough incredible, well-made, entertaining films meant for parents and children alike that watching random, bottom-of the barrel content is simply a waste of your time.
Netflix has a pretty wide library of family content, both in their movies and television sections. If you're looking for something appropriate for movie night that will work to entertain both you and your children, there are plenty of excellent offerings to be had on the site. These are 25 of our favorite family-friendly films on Netflix, perfect for a movie night in or for watching on a lazy Sunday afternoon. While we can't guarantee every film will be one of your all-time favorites, each film on this list has something special to offer, whether it be classic life lessons, laughs for the whole family, or action-filled excitement. If you aren't sure whether a film is appropriate for certain children, we recommend using Common Sense Media's guide for films, which allow you to view age suggestions for each film. Here's 25 of the best family-friendly movies on Netflix as of October 2018.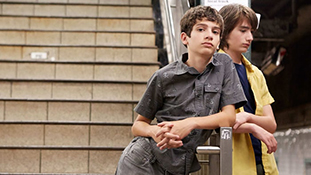 This excellent film by Ira Sachs and Mauricio Zacharias tells the story of the clash between two families who live and work on the same block in Brooklyn. When Brian (Greg Kinnear) inherits a brownstone, he also inherits a tenant--Leonor (Paulina Garcia)--who his father liked and gave a rent break as the neighborhood gentrified around them. An unlikely friendship forms between both of their 13-year-old sons, one of whom wants to be an artist, the other a painter. The boys get caught in the middle as conflict intensifies between the parents. Little Men is an excellent drama, but you might want to limit the audience to this for tweens and older.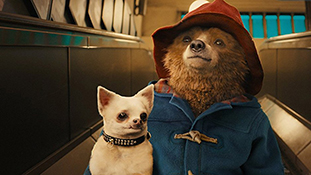 And now the story of a sweet little bear from Peru, whose wild adventures unfold for the first time in live-action. Paddington follows a bear named Paddington, raised in the jungles of Peru with his aunt Lucy and uncle Pastuzo, who gained their names when an explorer nearly hunted them down. Attuned with a taste for marmalade sandwiches, Paddington is forced to leave the comfort of his jungle after an accident during a storm costs uncle Pastuzo his life. Now a small bear in a big city, Paddington must find the explorer who cared for his aunt and uncle and adapt to life with the humans, including the Brown family, who take him in upon finding him in Paddington Station. Featuring an all-star cast of English and Australian actors (Hugh Bonneville, Sally Hawkins, Peter Capaldi, Nicole Kidman, and the voice of Ben Whishaw) and a ton of Harry Potter alumni (including Jim Broadbent, Julie Walters, and the voices Imelda Staunton and Michael Gambon), Paddington is perfect for all ages, from 6 to 96.
*Leaving November 16
23. *batteries not included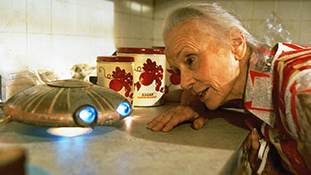 Though the film received mixed reviews upon its release in 1987, Batteries Not Included was a minor box office success and had quite the team working behind it. Originally pitched as an idea for Steven Spielberg's Amazing Stories series, Spielberg liked the idea enough that he pushed for the film to be adapted into a full-length feature. Directed by Matthew Robbins, best known for his screenwriting credits (Crimson Peak, Jaws, The Sugarland Express, and Close Encounters of the Third Kind), the film was the screenwriting debut of Brad Bird, who would later go onto direct The Iron Giant, The Incredibles, and Ratatouille. In the film, a group of small, electronic aliens arrive in New York City, where they help the impoverished residents of an East Village apartment block who are threatened with eviction by an evil real estate developer. This sci-fi fantasy tale is perfect for anyone who can handle a bit of violence and action.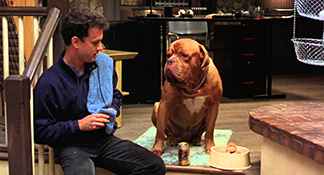 Prepare to run through an intense cycle of emotions in this comedy about a cop (Tom Hanks) who has to work with a new partner: a drooling Mastiff. Turner & Hooch is one of the greatest dog movies of all time, and that's saying a lot. The dog, Hooch, witnesses a murder and subsequently helps his new owner to catch them, while Turner strikes up a relationship with a veterinarian played by Mare Winningham. The adventures of Turner and Hooch are ideal for anyone who can handle a bit of violence along the way.
21. Harry and the Hendersons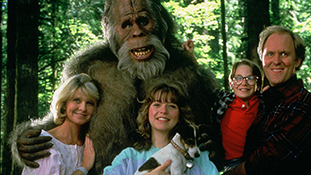 When the Hendersons, who are vacationing in the Pacific Northwest, accidentally run over a strange Bigfoot-type animal, they mistake him for a bear and take him home to be stuffed. When they realize what the creature really is, they decide to adopt Harry as a pet. In order to protect Harry from the authorities who hunt him, they must keep him a secret. This 1987 fantasy comedy stars John Lithgow as the patriarch of the Hendersons, and won an Academy Award for Best Makeup. This sweet story of a lovable Bigfoot is perfect for audiences of all ages.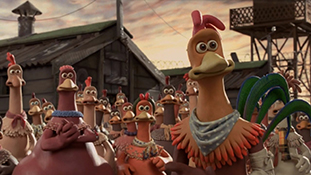 The first feature-length production from Aardman Animation, the studio behind Shaun the Sheep and Wallace and Gromit, Chicken Run tells the story of a failing poultry farm in Yorkshire, England, where the chickens are forced to lay a certain amount of eggs or be slaughtered for meat. While the evil farm Ms. Tweedy begins building an automated factory farm, the chickens—led by Ginger—begin to plan an escape from the farm, with the help of Rocky Rhodes (Mel Gibson) a rooster that crash-landed in the farm and has agreed to help show the chickens how to fly. The film was critically-acclaimed upon release, with reviewers praising the animation and the humor alike. It's perfect for viewers of all ages. In April of 2018, a sequel to Chicken Run was announced.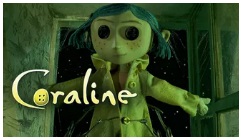 Adapted from Neil Gaiman's book of the same name, Coraline is the first feature film produced by Laika Studios, a stop-motion animation studio that has created some incredible work over the past decade. Coraline tells the story of Coraline Jones, an adventurous 11-year-old who is uprooted from her home to move to a new one she doesn't much care for. While looking for something to do in her new area, she goes exploring and discovers a secret door in her new house—one that leads to a parallel world, where her parents have time for her and listen to her needs. While this idealized world feels too perfect to be true, the truth is far more sinister: the world is hiding a dark secret. The film was directed by Henry Selick, best known to animation fans as the man behind The Nightmare Before Christmas and James and the Giant Peach. The film's a bit creepy, so make sure younger viewers have gone to bed before tuning in for some spooky fun.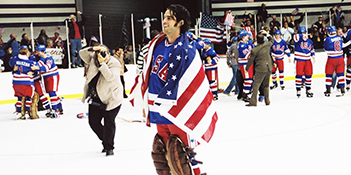 A quintessential entry in the catalogue of great American sports movies, Miracle tells the story of the 1980 United States Olympic hockey team, from their formation through their training and, eventually, their victory against the Russian hockey team at the height of the Cold War. The story begins when University of Minnesota head coach Herb Brooks (Kurt Russell) meets with the US Olympic Committee to discuss strategies for winning the 1980 Olympics. Brooks pitches the group on picking amateur players as opposed to pro-level athletes, leading to doubts that the American team will make it far in their quest for gold medals in any way. Even if you know the story, Miracle is a worthy retelling, an entertaining and fascinating story of training hard for the things you want and for sticking with the ideas you believe in.
Another live-action remake of a classic animated feature, Disney's Beauty and the Beast earned a mixed critical reception when it premiered in 2017, but became an audience favorite and a box office giant, earning over one billion dollars worldwide. The film is an adaptation of the 1991 Disney animated original, and largely plays out following the same story. Emma Watson plays Belle, the titular Beauty who trades places with her father after he is taken captive by a castle-dwelling Beast (Dan Stevens, Legion) for stealing a rose. While held at his castle, Belle begins to see the humanity in Beast—and just in time too, because he's at risk of losing out on being turned back into a human. It's a bit scarier than the animated version, but most viewers should be comfortable watching the tale as old as time brought into live-action.
A remake of the original Benji tale updated for 2018, this newly-made, Netflix Original film is directed by the original director's son, Brandon Camp. A reboot for the modern age, Benji tells the story of the titular dog, an orphaned puppy who meets two children who quickly fall into danger. When the kids are kidnapped, it's up to Benji and his scruffy sidekick dog to save the day. Benji doesn't do anything new to the basic formula of dog movies, but it is a solid entry for a family night in as opposed to traveling to the movie theater. Plus, as a Netflix Original, it'll never leave Netflix. Benji is perfect for anyone in the family.
The 30 Best Thrillers Streaming on Netflix – Fall 2018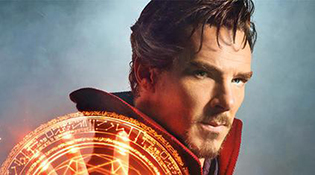 One of a few Marvel movies currently streaming on Netflix, Doctor Strange is one of the better origin stories we've seen from Marvel in recent years, telling the story of the titular hero as he develops from a cocky surgeon into a superhero capable of surgery and entering new worlds by using magic. After Stephen Strange's (Benedict Cumberbatch) hands are damaged beyond repair in a car accident, it seems like his life as a neurosurgeon is over. When he hears of the Ancient One from a colleague who regained the use of his legs after years of being a paraplegic, Strange begins the journey to train under Mordo and the Ancient One (Tilda Swinton), to become a sorcerer and to stop Kaecilius (Mads Mikkelsen) from summoning Dormammu, an evil being also portrayed through motion capture by Benedict Cumberbatch. Like most Marvel movies, this is rated PG-13 but should satisfy any comics fans ages 11 or older.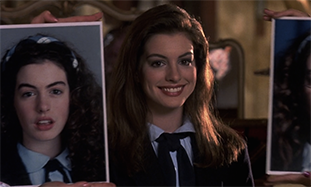 Garry Marshall's teen romcom is perhaps best remembered for its star making turn for Anne Hathaway, who stars as Mia Thermopolis, the San Francisco teenager who learns she's of royal blood on her dad's side of the family at the beginning of the movie. After realizing she's the heir of the small (and fictional) European country of Genovia, her entire life changes at the behest of her grandmother, Queen Clarisse Renaldi. Understandably upset at the concept of being royalty with no knowledge, her mother pushes her to accept the "princess training" offered by her grandmother. Given a makeover and taught to be more of a traditional princess, Mia will have to learn from her grandmother on how to be a royal leader and a woman all at once, overcoming her fear of public speaking and her teenage awkwardness.
13. Pee-Wee's Big Adventure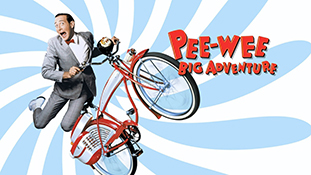 The directorial debut of acclaimed-visionary director Tim Burton, Pee-Wee's Big Adventure is the first big-screen adaptation of The Pee-Wee Herman Show, Paul Reuben's stage show that eventually was turned into Pee-Wee's Playhouse following the success of this film. Pee-Wee's Big Adventure has often been held in high regard as one of the best films of both the 1980s and of Tim Burton's career, a film that holds up today as an adventure film for any member of the family. The film, which is ostensibly a parody of Bicycle Thieves, follows Pee-Wee as he hunts for his lost bicycle.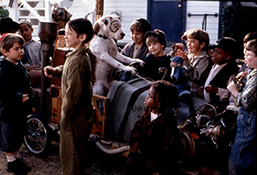 A remake of the original 1920s-1940s short films, The Little Rascals updates the comic premise for the modern day (or at least the 1990s) in this hit comedy. Though the film earned negative reviews upon its release in 1994, the adventures of Spanky, Alfalfa, Stymie, Froggie, Porky, Buckwheat, and of course Darla are chronicled here as the gang gets into trouble throughout the neighborhood while trying to help Alfalfa win back the heard of Darla after she leaves him for the new rich kid on the block, Waldo. The film has some potty humor in it, and it's probably not something the adults in the room will want to watch more than once, but it's a solid Saturday-afternoon film to relax with while hanging out with your kids. Plus, at 83 minutes, it's pretty short.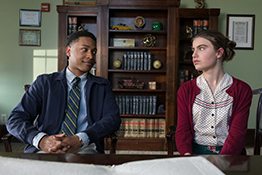 In this Netflix original comedy, Candy Jar follows two highly-competitive prep-school teenagers, Lona (Sami Gayle, Blue Bloods) and Bennett (Jacob Latimore, Detroit), who have been spurred on by their mothers (Christina Hendricks and Uzo Aduba) for years to consider each other rivals in academia. When they both become co-captains of their high school debate team, they find themselves unable to work with each other thanks to their competitive nature, as both teens face the consequences of possibly losing a debate and sacrificing their college hopes. As the two are forced to work together under the guidance of the high school counselor played by Helen Hunt, the two teens will have to reckon with a life they may not have asked for in the first place, and will have to learn to grow before eventually heading off to an Ivy League school.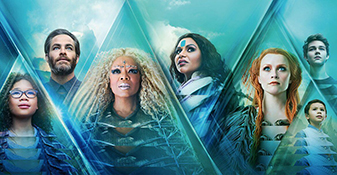 The fourth narrative-based film from acclaimed director Ava DuVernay (Selma) promised to be a major milestone in film for multiple reasons. With the filming of A Wrinkle in Time, DuVernay became the first African American woman to direct a film with a budget totalling nine figures, and the first African American director of a film to make more than $100 million at the box office. Despite these historical precedents, A Wrinkle in Time is no perfect film. Though it's visually stunning, the novel is a difficult work to adapt to the big screen. While we enjoyed it, it's definitely something to keep an open mind on before diving into such a divisive film.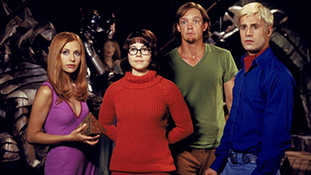 In this live-action remake of the original '60s sleuthing dog, the film sees the Scooby-gang driven apart by big egos and bigger differences. Two years later, the gang finds themselves reunited by circumstances after they each receive an invite to Spooky Island, a theme park and resort owned by Emile Mondavarious (Rowan Atkinson). While Shaggy and Scooby are thrilled to be reunited with their friends, the other three are less than ecstatic about the situation. Once they arrive at Spooky Island, Mondavarious claims that they invited the crew together to solve a mystery: the tourists on the island have undergone a curse, becoming brainwashed in the process. It's up to Scooby, Shaggy, and the rest of the gang to solve the mystery of the cursed island, all while trying to overcome the differences in the group—and to avoid being brainwashed themselves.
8. High School Musical 3: Senior Year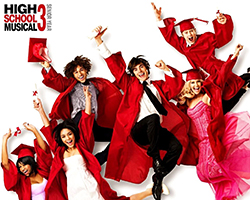 This year saw the removal of more than two dozen Disney Channel original movies from Netflix, but it also saw the arrival of one of the best Disney Channel sequels ever created. Unlike the previous two films, High School Musical 3: Senior Year was released into theaters, marking the first time that a sequel to a Disney Channel movie made the jump to a feature film. As implied by the sequel, the film follows Troy, Gabriella, Chad, Taylor, Sharpay, and Ryan as they start their senior year at East High. With college and other career prospects facing them down the barrel, the six high school seniors will have to learn how to prepare for the real world outside of high school, while simultaneously participating in the final basketball season and the group's final musical on stage. While the film won't win over new viewers, it's easily the most fun you can have watching a musical on Netflix today.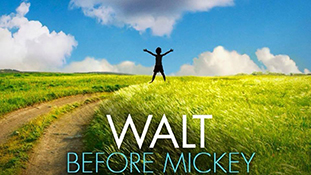 Based on the biography of the same name, Walt Before Mickey follows the story of Walt Disney throughout his childhood, leading up to 1928 when he first drew Mickey Mouse. Walt (portrayed in his younger years by Owen Teague and Demitri Vardoulias and in his adulthood by Thomas Ian Nicholas) and Roy (Noah Forgione and Jon Heder) Disney are brothers, the former of whom has developed a love for animation and film by his teenage years. Roy eventually moves to California, spending his time in a veterans hospital to deal with tuberculosis and leaving Walt in Missouri. Meanwhile, Walt meets Ub Iwerks, who found their own art business with some fellow animators. As Walt struggles to make his business succeed, he manages to move to Los Angeles to found the Disney Brothers Studio, creating The Alice Comedies to be distributed by Charles Mintz. When the Disney brothers conclude that Mintz lacks faith in their efforts while owning the rights to whatever they produce, they'll have to break out on their own to create the most popular cartoon character to ever exist
6. Looney Tunes: Back in Action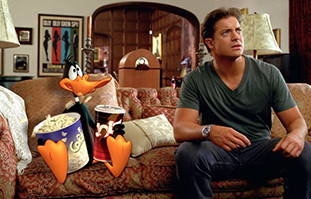 Plenty of people remember Space Jam, the first theatrically-released Looney Tunes film, either through nostalgia goggles or ironically. The film was a box office success but was panned by critics upon release. Fewer people remember the follow-up to that film, Looney Tunes: Back in Action, but that's unfortunate—it's undoubtedly the better of the two films. Directed by Joe Dante, one of Hollywood's most inventive and underrated directors (Gremlins and Gremlins 2, The 'Burbs, Small Soldiers), Looney Tunes: Back in Action is far more in tone with the original cartoons. While the plot is convoluted and a bit of a mess, the entire experience of watching the film is reminiscent of watching those classic shorts. With plenty of gags, silly jokes, and moments designed purely for laughter, the film—which also stars Brendan Fraser and Jenna Elfman as the human leads—is worth revisiting.
The 30 Best Sitcoms on Netflix – Fall 2018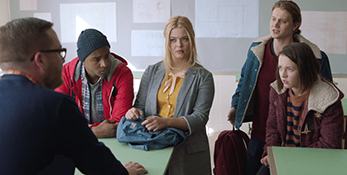 Based on the young-adult novel of the same name, Coin Heist is a Netflix original crime-drama film directed by Emily Hagins, best known for appearing in the documentary Zombie Girl: The Movie and for her own works Grow Up Tony Phillips and My Sucky Teen Romance. Coin Heist represents a big step for the young filmmaker, creating her best film to date and a fun watch for older kids and teenagers. The film tells a coming-of-age story backed by a heist, as the four students—Jason, Alice, Dakota, and Benny—hatch a plan to save their high school by breaking into a mint to create a limited run of coins to sell to collectors in order to create the necessary $10 million needed for the school. The film is a fun, dramatic look into the world of four teens who will do anything to save the student body—and themselves.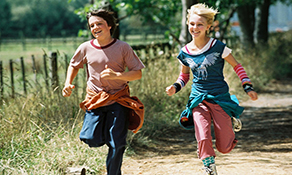 A 2007 adaptation of the classic children's novel of the same name, Bridge to Terabithia tells the story of Jesse "Jess" Aarons (Josh Hutcherson, in a pre-Hunger Games role), a 12-year-old boy who attends a local school where he's routinely bullied by Janice Avery, Scott Hoager, and Gary Fulcher. One day, he meets Leslie Burke, a new student in his class who manages to beat Jess in a running contest, much to his frustration. Jess learns Leslie isn't just a new classmate, but a new neighbor as well. Together they become fast friends, exploring the woods behind their houses and finding a creek, an abandoned tree house, and an entire world created out of their own imaginations. Together, as they explore Terabithia, they'll deal with school, family problems, and more as they learn to bond together as their own makeshift family. Bridge to Terabithia is a faithful adaptation and, at times, a difficult watch, but it's worthy of viewing.
3. Star Wars Episode VIII: The Last Jedi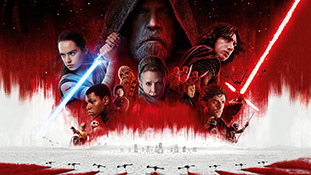 Yes, Star Wars: The Last Jedi is a controversial film, with a large minority of people who very strongly dislike the narrative choices made along the way. But for every Star Wars fan who hates the eighth film, and the second in the sequel trilogy, there's yet another who unabashedly loves the film. The Last Jedi picks right up where The Force Awakens left off, with Rey on an island standing in front of Luke Skywalker. She'll quickly learn he's not the hero he was once thought to have been, a man who exiled himself after a fatal mistake cost thousands of lives in the process. Meanwhile, with the Resistance being followed and pursued by an army of the First Order, Poe Dameron and Finn hatch a plan to save themselves by sending Finn and his new friend Rose undercover to disable the First Order's tracking unit. And Kylo Ren, recovering from his loss in the first film, finds himself tempted by both Rey and his evil master, the mysterious Snoke, unable to come to terms with his place in the universe. Controversy aside, The Last Jedi is an interesting film, with themes of failure, self-improvement, and the idea of choosing your own destiny. It's well worth a watch—or a rewatch.
2. Close Encounters of the Third Kind
Spielberg's 1977 classic science-fiction film Close Encounters of the Third Kind was a massive passion project for the filmmaker, a film he began trying to get made as early as 1973. Though originally written by Spielberg alongside acclaimed writers like Paul Schrader and Matthew Robbins, the film was credited solely to Spielberg who, of course, also directed. The film follows Roy Neary (Richard Dreyfuss, reuniting with Spielberg after Jaws), an electrical lineman who witnesses a UFO in the sky, lightly burning the side of his face from the bright lights of the object flying overhead. Though originally told by others he must've imagined the UFO, Roy refuses to accept the explanation for the UFOs, and begins to investigate alien life while giving up his life in the process.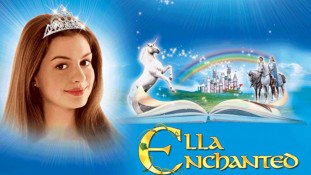 One of the films made when Anne Hathaway was still under contract at Disney, Ella Enchanted is an original fairy tale come to life, telling the story of Ella, loosely based on the novel of the same name. When Ella (Hathaway) was just a baby, her fairy godmother (Vivica A. Fox) granted her a magical curse, forcing her to do everything she's told to do under the guise of a gift. Now a young adult, Ella is forced to live with Dame Olga, a cruel woman who takes advantage of Ella's obedience. When Ella decides to head out on her own to find her godmother, she's accompanied by the handsome prince Charmont. But when the prince's evil uncle finds out about her curse, the prince's life is put in danger.