The 25 Best Family-Friendly Movies Streaming on Netflix [July 2020]
TechJunkie's Cut the Cord Weekly
Family-friendly movies often get a bad reputation, often known for being entirely too cutesy and unfocused on being able to provide actual entertainment for viewers over the age of seven or eight years old. There's no shortage of bad family films either, cheap direct-to-DVD or direct-to-streaming movies that are made to generate a quick buck, and nothing more. Plenty of people might argue that family movies should be resistant to criticism; they're meant for an afternoon at the movies with your kids, or to distract your children for 100 minutes while you finish some housework. Ultimately, arguing that family-friendly films have to be bad is a wasted argument. There's enough incredible, well-made, entertaining films meant for parents and children alike that watching random, bottom-of the barrel content is simply a waste of your time.
Netflix has a pretty wide library of family content, both in their movies and television sections. If you're looking for something appropriate for movie night that will work to entertain both you and your children, there are plenty of excellent offerings to be had on the site. These are 25 of our favorite family-friendly films on Netflix, perfect for a movie night in or for watching on a lazy Sunday afternoon. While we can't guarantee every film will be one of your all-time favorites, each film on this list has something special to offer, whether it be classic life lessons, laughs for the whole family, or action-filled excitement. If you aren't sure whether a film is appropriate for certain children, we recommend using Common Sense Media's guide for films, which allow you to view age suggestions for each film. Here's 25 of the best family-friendly movies on Netflix as of July 2020.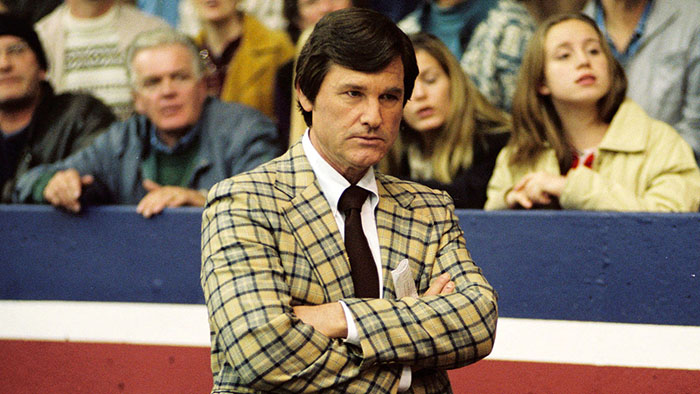 A quintessential entry in the catalogue of great American sports movies, Miracle tells the story of the 1980 United States Olympic hockey team, from their formation through their training and, eventually, their victory against the Russian hockey team at the height of the Cold War. The story begins when University of Minnesota head coach Herb Brooks (Kurt Russell) meets with the US Olympic Committee to discuss strategies for winning the 1980 Olympics. Brooks pitches the group on picking amateur players as opposed to pro-level athletes, leading to doubts that the American team will make it far in their quest for gold medals in any way. Even if you know the story, Miracle is a worthy retelling, an entertaining and fascinating story of training hard for the things you want and for sticking with the ideas you believe in.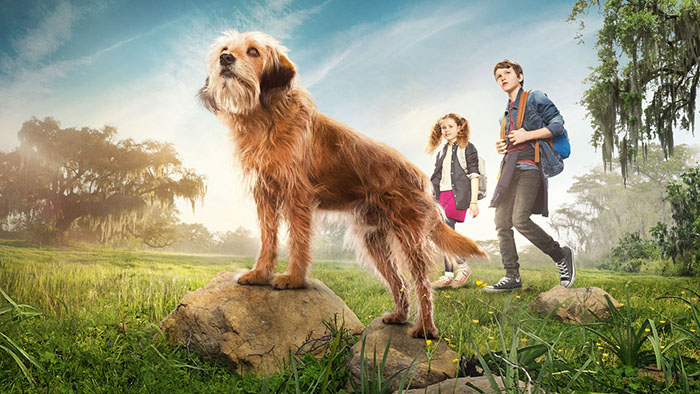 A remake of the original Benji tale updated for 2018, this newly-made, Netflix Original film is directed by the original director's son, Brandon Camp. A reboot for the modern age, Benji tells the story of the titular dog, an orphaned puppy who meets two children who quickly fall into danger. When the kids are kidnapped, it's up to Benji and his scruffy sidekick dog to save the day. Benji doesn't do anything new to the basic formula of dog movies, but it is a solid entry for a family night in as opposed to traveling to the movie theater. Plus, as a Netflix Original, it'll never leave Netflix. Benji is perfect for anyone in the family.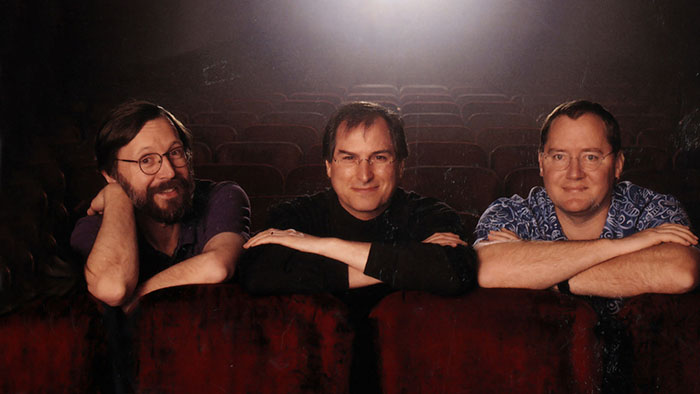 The sole entry on this list that happens to be a documentary, The Pixar Story tells the story of Pixar's founding and success, from the late 1980s to 2007 when the film was made and released. The Pixar Story follows exactly the story you'd expect it to, acting as a retrospective of Pixar as a humble company pushing the envelope for both animation and technology working together. From creating short films that went on to win Oscars, to releasing the first theatrical-length CGI-animated film in Toy Story, the documentary explores the critical and commercial success of the company leading up to the release of Ratatouille. While Pixar's 2010s output hasn't been as highly-rated as their past work, there's plenty to love above the company—and their films. Any creative-minded youngster will love following the story of this company.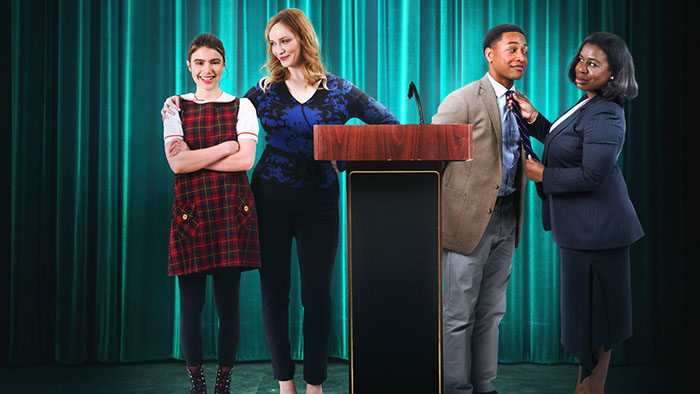 In this Netflix original comedy, Candy Jar follows two highly-competitive prep-school teenagers, Lona (Sami Gayle, Blue Bloods) and Bennett (Jacob Latimore, Detroit), who have been spurred on by their mothers (Christina Hendricks and Uzo Aduba) for years to consider each other rivals in academia. When they both become co-captains of their high school debate team, they find themselves unable to work with each other thanks to their competitive nature, as both teens face the consequences of possibly losing a debate and sacrificing their college hopes. As the two are forced to work together under the guidance of the high school counselor played by Helen Hunt, the two teens will have to reckon with a life they may not have asked for in the first place, and will have to learn to grow before eventually heading off to an Ivy League school.
21

The Christmas Chronicles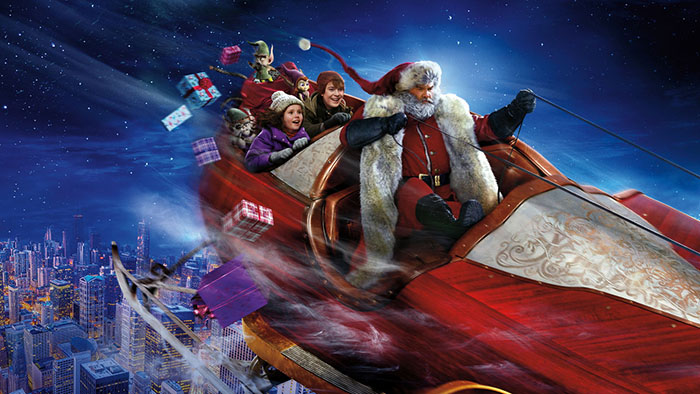 One of the newest original films from Netflix, The Christmas Chronicles follows two siblings on Christmas Eve. When their single mother leaves them home alone for the night, Kate and Teddy Pierce hatch a scheme to capture Santa Claus to prove his existence using a camera. When they manage to capture footage of his sleigh, the two try to land in his sleigh, only to meet the man himself (played by Kurt Russell). The film is a wild adventure through Chicago as the trio attempts to save Christmas, and while we won't argue the film is high art in any way, Kurt Russell's performance makes this all the more merrier. Definitely check this one out.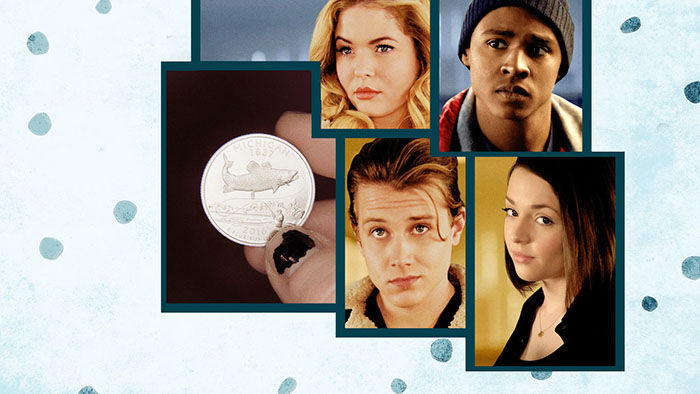 Based on the young-adult novel of the same name, Coin Heist is a Netflix original crime-drama film directed by Emily Hagins, best known for appearing in the documentary Zombie Girl: The Movie and for her own works Grow Up Tony Phillips and My Sucky Teen Romance. Coin Heist represents a big step for the young filmmaker, creating her best film to date and a fun watch for older kids and teenagers. The film tells a coming-of-age story backed by a heist, as the four students—Jason, Alice, Dakota, and Benny—hatch a plan to save their high school by breaking into a mint to create a limited run of coins to sell to collectors in order to create the necessary $10 million needed for the school. The film is a fun, dramatic look into the world of four teens who will do anything to save the student body—and themselves.
19

Raiders of the Lost Ark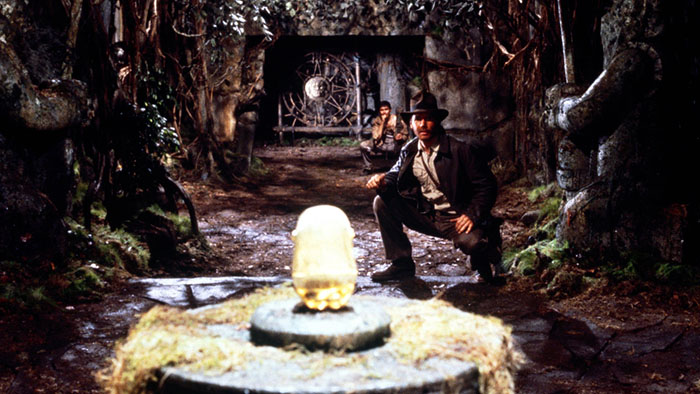 In Steven Spielberg's classic throwback to serials of the 1930s and 1940s, Raiders of the Lost Ark (later known as Indiana Jones and the Raiders of the Lost Ark) introduced viewers to the now-famous professor-turned-archaeologist-turned-adventurer. All four Jones films are streaming on Netflix, but if you only choose one, the original still stands as one of the best adventure films of the last fifty years. Harrison Ford stars as Indiana Jones, who finds himself in over his head when he's up against a group of Nazis trying to find the Ark of the Covenant, a religious relic said to contain supernatural powers. Alongside his ex-girlfriend Marion, Jones will have to try to reach the Covenant before the Nazis in order to ensure its power doesn't fall into the hands of evil.
18

Middle School: The Worst Years of My Life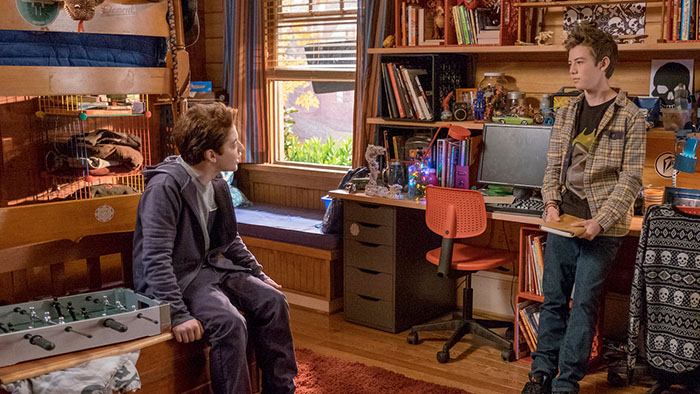 Rafe Khatchadorian (Griffin Gluck, American Vandal) has an epic imagination and a slight problem with authority, and these things collide when he transfers to a middle school where students are expected to follow the rules. This doesn't sit well with Rafe. With help from his new friend Leo (Thomas Barbusca), the mischievous lad concocts schemes to drive his tyrannical principal (Andy Daly, Review) crazy while also using his charm and wits to impress a girl (Isabela Moner) and battle the bullies. The film is based on the novel of the same name by James Patterson and Chris Tebbetts, and also features Rob Riggle and Lauren Graham in supporting roles.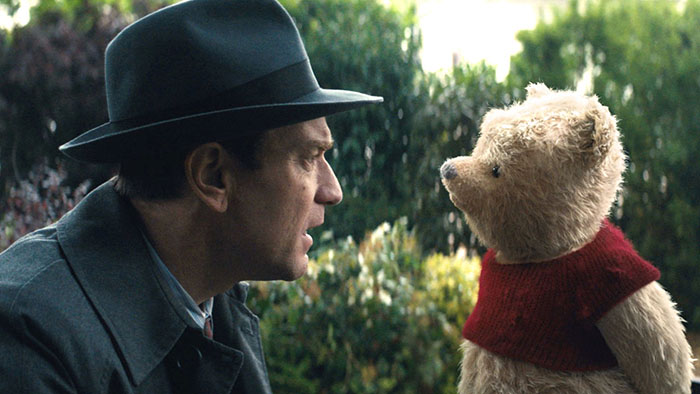 The second-cutest movie involving a CGI bear to be released in 2018 (no offense Pooh, but we do love Paddington),
Christopher Robin
is a sequel to the original tales, bringing the classic characters to life as never seen before, while also offering a glimpse at the man Christopher Robin becomes. Now a family man and a slave for capitalist labor living in London, a stressed-out Christopher Robin receives a surprise visit from his childhood pal Winnie the Pooh. With Christopher's help, Pooh embarks on a journey to find his friends: Tigger, Eeyore, Owl, Piglet, Rabbit, Kanga and Roo. Once reunited, the lovable bear and the gang
travel to the big city to help Christopher rediscover the joy of life.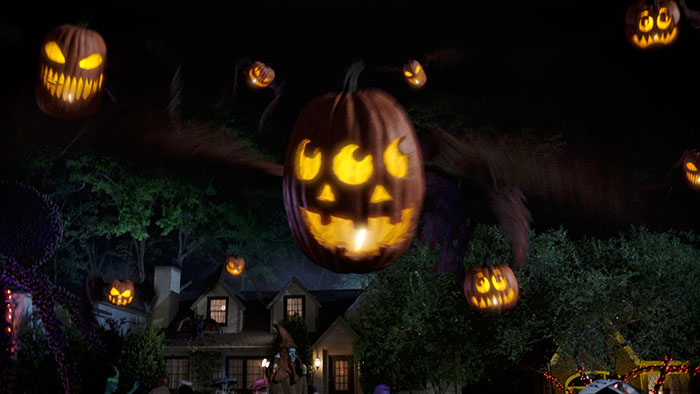 In the sequel to the hit 2015 family-horror film Goosebumps, viewers are introduced to a brand-new cast of characters that stumble into the world of R.L. Stine. When Sonny and Sam, two best friends collecting junk in an old house, accidentally stumble onto Slappy, the talking dummy from the first film and an unpublished "Goosebumps" book, they find themselves in a world of trouble. When Slappy kidnaps Sonny's mom hoping to start a family of his own, he also brings back his ghoulish friends to life in order to cause havoc throughout the town. As Sonny and Sam watch the town become overrun with monsters, witches, and other creepy beings, the two boys, along with Sonny's sister and their neighbor, join forces to save Sonny's mom—and Halloween.
The 60 Best Shows on Netflix Right Now [July 2020]
15

The Nutcracker and the Four Realms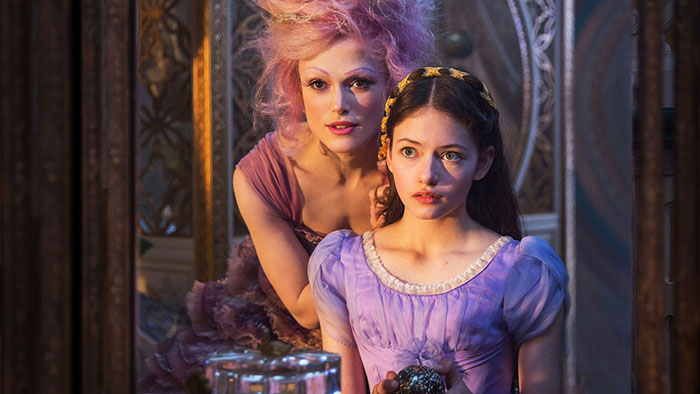 Directed by Lasse Hallstrom and Joe Johnson (The Rocketeer, Captain America: The First Avenger) and written by Ashleigh Powell and Tom McCarthy (Spotlight, Win Win), Disney's The Nutcracker and the Four Realms is an updated take on the classic ballet. The film follows a young girl named Clara, the holder of a box containing a priceless gift. Unfortunately, Clara lacks the magic key to unlock the box, until she follows a golden thread appears to lead her to her goal. When the thread disappears into a mysterious world, she meets a nutcracker, a group of mice, and regents who preside over three magical realms. Clara and Phillip, the nutcracker and a soldier, enter a fourth realm to retrieve the key and restore harmony to all four realms.
14

Spider-Man: Into the Spiderverse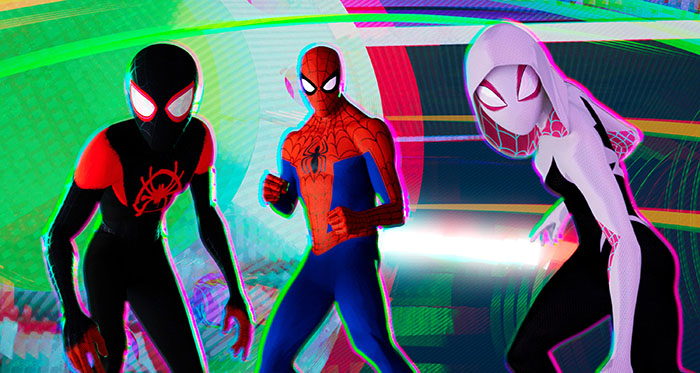 The winner of the Best Animated Feature at the 2019 Oscars, Spider-Man: Into the Spiderverse is an absolute knock-out on both a technical level and a storytelling one. The film is set outside the traditional Marvel Universe, telling the story of Miles Morales, a teenager who is granted spider powers after being bitten by a radioactive spider. After Morales' universe's own Peter Parker gets taken out in a battle, Miles will have to team up with Peter B. Parker, a Spider-Man from an alternate reality, along with Spider-Gwen, Spider-Ham, Spider-Man Noir, and Peni Parker and SP//dr to take down Kingpin as he attempts to use a supercollider to cross through reality. The film is funny, heartwarming, and feels fresher than most thought a new Spider-Man movie could be. Meanwhile, the visual style and animated makes Spiderverse one of the prettiest CGI films ever made.
13

Solo: A Star Wars Story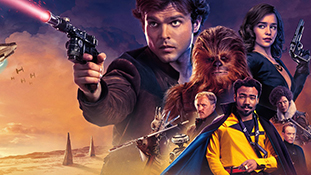 The second (and possibly final) installment in the A Star Wars Story saga, Solo tells the story of a young Han Solo, set years before his run-in with Luke Skywalker and his future wife Leia. When Han finds himself indebted to the gangster Dryden Vos, him and his crew find themselves planning a daring adventure to travel to the mining planet Kessel, a dangerous world that spells trouble for our heroes. Thankfully, his gang—made up of smugglers, criminals, and a 190-year-old Wookie named Chewbacca—have each others' backs. Of course, to pull the plan off perfectly, they'll need a fast ship, and for that, Han turns to one man: Lando Calrissian. Though the film features plenty of controversy along the way, including the firing of the original directors Phil Lord and Christopher Miller, this film gets by on a sense of fun and adventure that too many films lack these days.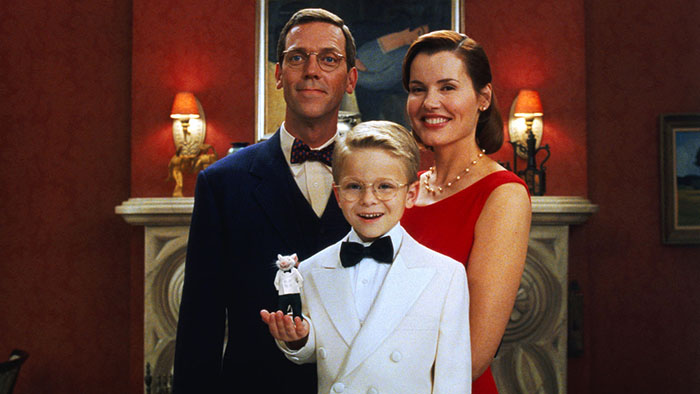 Loosely based on the children's novel of the same name, Stuart Little is a 1999 family comedy with an insane cast and crew. Directed by first-time live-action director Rob Minkoff (The Lion King, The Forbidden Kingdom) from a script written by, get this: M. Night Shyamalan and Greg Brooker, along with a starring cast of Geena Davis, Hugh Laurie, Jonathan Lipnicki (Jerry Maguire), and of course, the voice of Michael J. Fox. When the Littles go to an orphanage to adopt a new family member, a charming young mouse named Stuart is chosen. While George is initially unwelcoming to his new brother, the family cat, Snowbell, is even less enthusiastic about having a mouse as his "master" and plots to get rid of him. Against these difficulties, Stuart resolves to face them with as much pluck, love and courage as he can muster. In doing so, he shows his beloved new family that great things can truly come in small packages.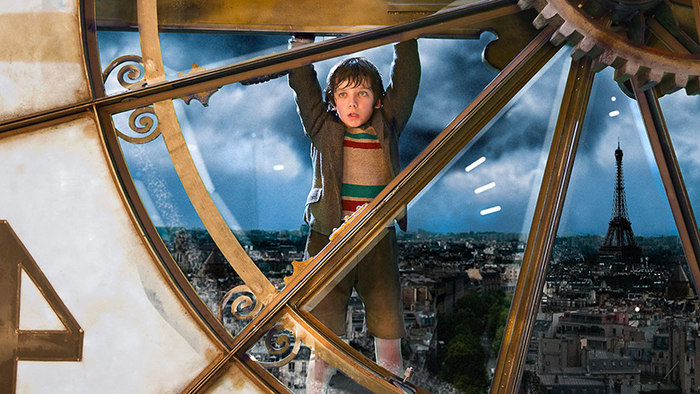 Orphaned and alone except for an uncle, Hugo Cabret (Asa Butterfield) lives in the walls of a train station in 1930s Paris. Hugo's job is to oil and maintain the station's clocks, but to him, his more important task is to protect a broken automaton and notebook left to him by his late father (Jude Law). Accompanied by the goddaughter (Chloë Grace Moretz) of an embittered toy merchant (Ben Kingsley), Hugo embarks on a quest to solve the mystery of the automaton and find a place he can call home. Directed by acclaimed filmmaker Martin Scorsese, Hugo is an exploration of the magic of movies, and a heartwarming adventure tale the whole family will love.
10

Back to the Future Part III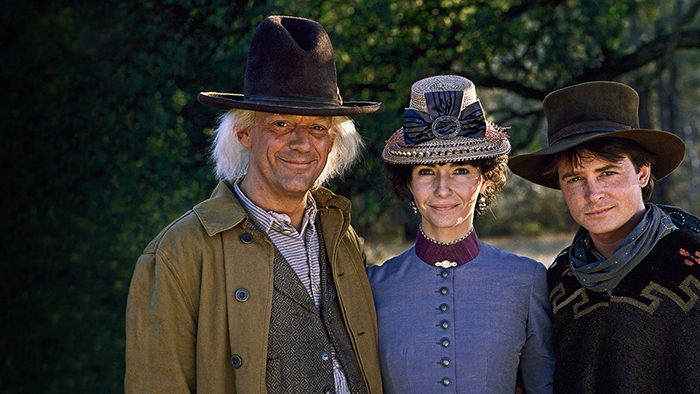 Leaving behind the 1900s entirely, the third film in the franchise heads back to the Old West, where Marty has to save Doc from an untimely death. After returning to 1985 from the grim future of 2015, Marty learns Doc's adventures in the Old West ended in tragedy. In order to rescue Doc, Marty will have to travel back in time, disentangle a lovestruck Doc from a local schoolmarm, and repair the DeLorean—all while avoiding a posse of gunslingers. The best part? The first two films in the trilogy arrived on Netflix in May 2020, so you can now stream the entire trilogy on a lazy Sunday afternoon.
9

Charlie and the Chocolate Factory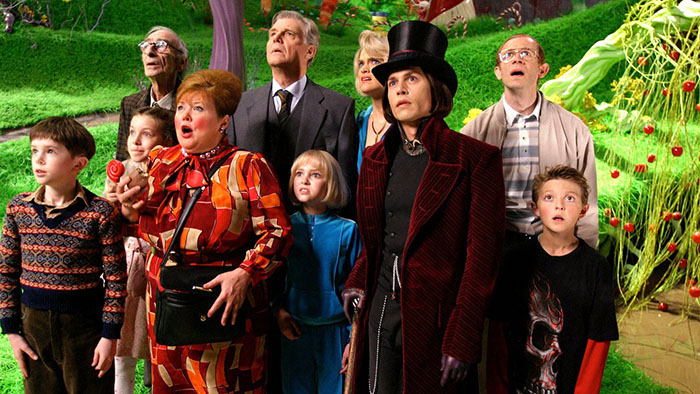 Directed by acclaimed visionary filmmaker Tim Burton and featuring Johnny Depp as the legendary chocolate maker Willy Wonka, Charlie and the Chocolate Factory is a 2005 adaptation of the classic children's book of the same name. Instead of working from the 1971 musical film that, while well-regarded, did change multiple aspects of the novel for the sake of the songs throughout the film, Charlie is more accurate to the book that the older title, while also making room to add an origin story for Mr. Wonka. The film was a massive box office success, and led to Tim Burton's later adaptations of other classic fantasy literature, including Alice in Wonderland.
8

The Spiderwick Chronicles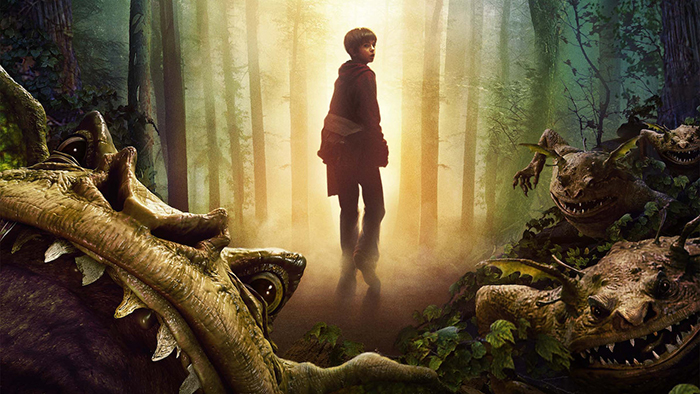 The late 2000s saw a number of films chasing after the same market that had exploded the Harry Potter series to box office domination, and by all accounts, The Spiderwick Chronicles were one of the more successful entries in children's fantasy adaptations. The film follows three siblings: older sister Mallory and twins Simon and Jared, the latter of whom has always been considered the troublemaker of the family. So when strange things happen after his family's move to a relative's dilapidated estate, Mallory (Sarah Bolger), Simon, and their mother assume that Jared is behind it all. However, magical creatures roam the grounds, and they all want a special book that Jared has found: a field guide to fantastic creatures, penned by Arthur Spiderwick.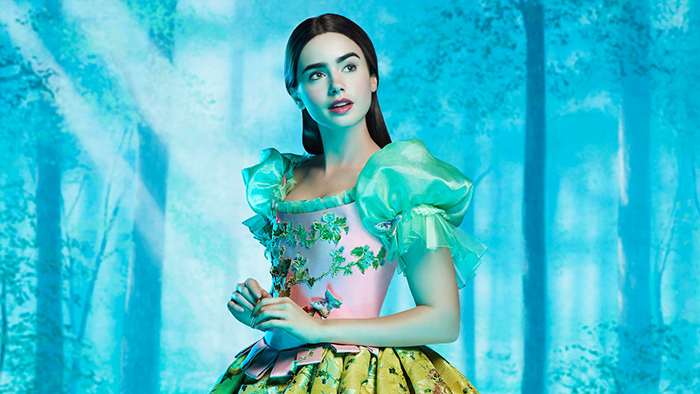 One of two Snow White adaptations that arrived in 2012, Mirror Mirror is a whimsical retelling of the classic fairy tail directed by Tarsem Singh (The Fall, Immortals). The film follows Snow White (Lily Collins), an orphaned princess and the rightful ruler of her kingdom. However, a jealous, evil queen (Julia Roberts) schemes to gain control. When a charming prince (Armie Hammer) spurns the queen in favor of Snow White, she has the princess thrown into the woods to be devoured by a fearsome beast. Rescued by a band of diminutive highway robbers, Snow White vows to take back her realm from the treacherous queen and, with the help of her small rescuers, roars into action.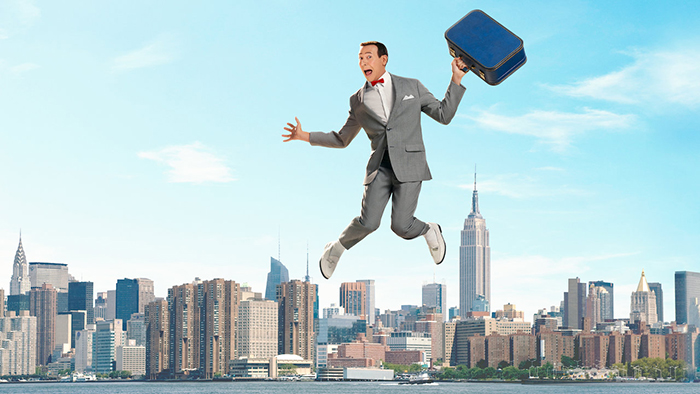 Although the best Pee-Wee film, Pee-Wee's Big Adventure, may not be streaming on Netflix, Paul Reuben's comeback film and the third in the series, Pee-Wee's Big Holiday, is a Netflix exclusive. The film follows Pee-Wee Herman, a small town resident who decides to leave his hometown and go on the first vacation of his life. Herman decides to travel to New York City after meeting Joe Manganiello (playing himself), and being invited to his birthday party. Of course, Pee-wee being Pee-wee, nothing goes to plan, and the man-child gets caught up in a number of wacky hijinks and trouble as he makes his way across the country.
The 80 Best Netflix Original Shows [July 2020]
5

E.T. the Extra-Terrestrial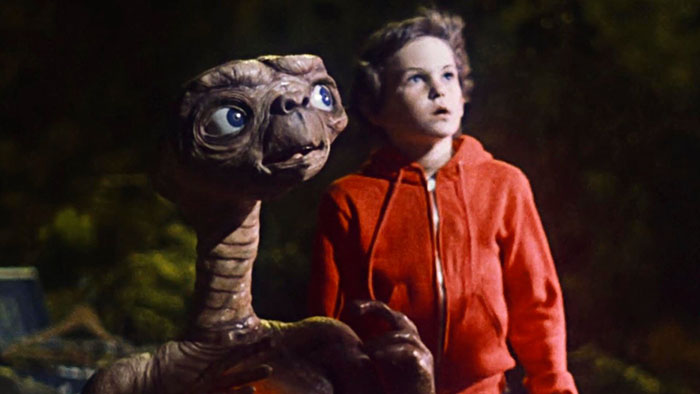 One of Steven Spielberg's most beloved films, E.T. follows a gentle alien who, after being stranded on Earth, befriends a young boy named Elliott (Henry Thomas). Bringing the extraterrestrial into his suburban California house, Elliott introduces E.T., as the alien is dubbed, to his brother and his little sister, Gertie (Drew Barrymore), and the children decide to keep its existence a secret. Soon, however, E.T. falls ill, resulting in government intervention and a dire situation for both Elliott and the alien. With some incredible special effects, it should be no wonder this film is considered one of the best of the 1980s and of all time.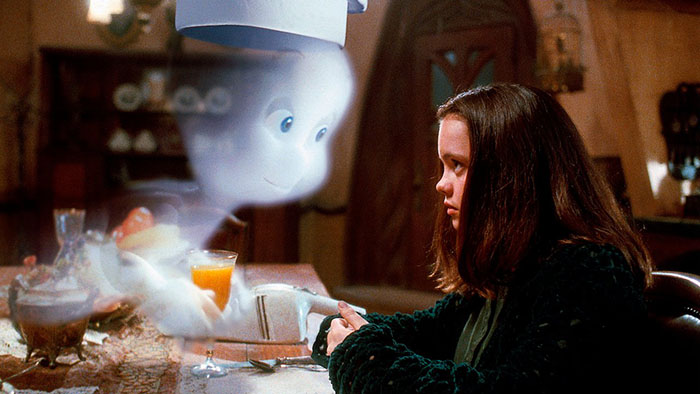 In this live-action adaptation of the classic children's cartoon, Casper (Malachi Pearson) is a kind young ghost who peacefully haunts a mansion in Maine. When specialist James Harvey (Bill Pullman) arrives to communicate with Casper and his fellow spirits, he brings along his teenage daughter, Kat (Christina Ricci). Casper quickly falls in love with Kat, but their budding relationship is complicated not only by his transparent state, but also by his troublemaking apparition uncles and their mischievous antics. Though the film received mixed reviews from critics, it's probably best remembered for this scene, featuring a cameo from someone who knows a lot about ghosts.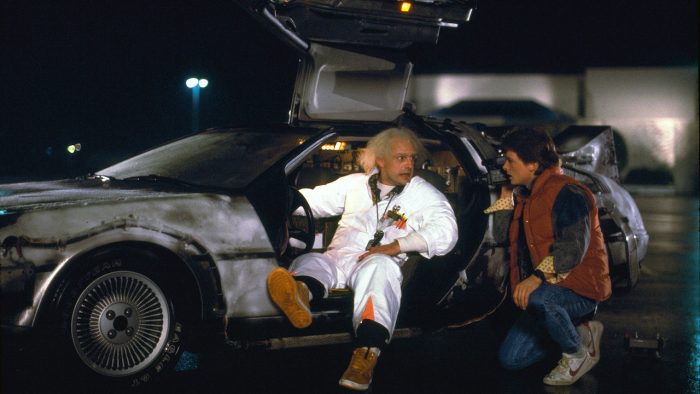 In this all-time science-fiction adventure classic, Robert Zemeckis brings one of the best scripts every written in Hollywood to the big screen. Michael J. Fox stars as Marty McFly, a wannabe rocker who feels out of place at both his school and home. Besides his girlfriend, his closest confident is Doc (Christopher Lloyd), a scientist who many in the town consider to be dangerous and loony. When Doc demos his time machine for Marty in the mall parking lot late at night, Marty is astounded to see it works. After being sent back to 1955, he'll have to find a way to power the time machine to return to his present day, all while correcting history and making sure his parents end up together. The film was followed by two sequels, both of which are also streaming on Netflix.
2

Lemony Snicket's A Series of Unfortunate Events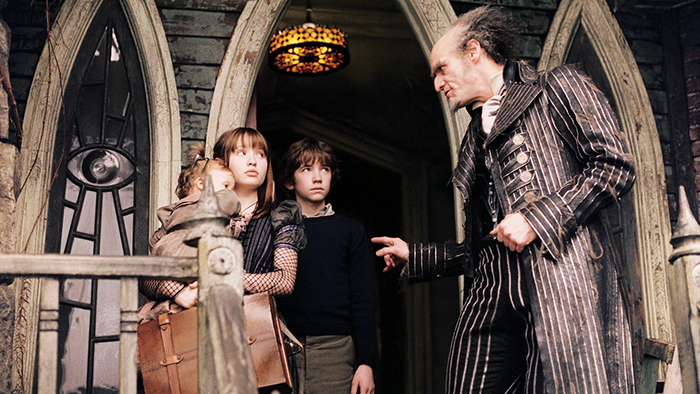 Though it was eventually rebooted into a Netflix Original series, A Series of Unfortunate Events started life as a major motion picture, covering the first three books in the critically-acclaimed children's book series and starring Jim Carrey as the villainous Count Olaf. The film follows the three Baudelaire siblings, Violet, Klaus, and Sunny, who are left orphaned after a fire burns their family's mansion to the ground. After being forced to move in with their distant relative, Count Olaf, they soon discover he's only after the inheritance Violet is set to receive. Though they manage to escape from Olaf's clutches, he's never far behind, as they move in with both their Uncle Monty (Billy Connolly) and their Aunt Josephine (Meryl Streep).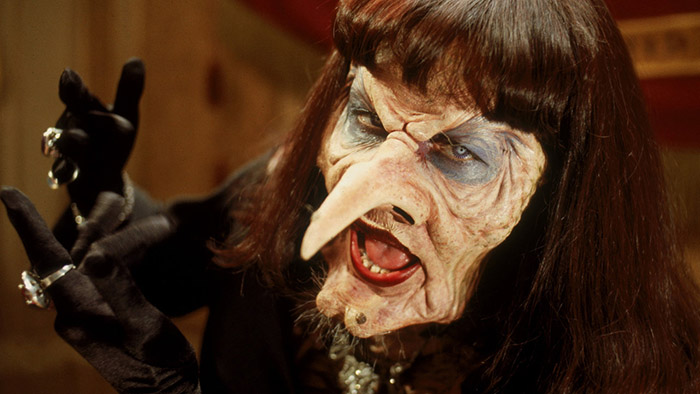 Based on the novel by Roald Dahl, now is the perfect time to catch up on The Witches. This 1990 adaptation stars Anjelica Huston as the Grand High Witch, who has a plan to turn all children into mice through the use of a magical formula. This plan is discovered by young Luke, staying with his grandmother Helga in a hotel in England. When the witches find out that Luke has overheard their plan, they test their formula on him, turning him into a mouse. With the help of Helga and hotel manager Mr. Stringer (Rowan Atkinson), Luke must fight back against the witches while finding a way to turn back into a human. The film has a remake coming out in 2021, directed by Robert Zemeckis and starring Anne Hathaway as the Grand High Witch herself.
Disclaimer: Some pages on this site may include an affiliate link. This does not effect our editorial in any way.