The 20 Best Family-Friendly Movies Streaming on Netflix [March 2021]
Family-friendly movies often get a bad reputation, but not every film deserves to fall into this category. Netflix has a pretty wide library of family content, both in their movies and television sections. If you're looking for something appropriate for movie night that will work to entertain both you and your children, there are plenty of excellent offerings to be had on the site.
TechJunkie's Cut the Cord Weekly
While we can't guarantee every film will be one of your all-time favorites, each film on this list has something special to offer, whether it be classic life lessons, laughs for the whole family, or action-filled excitement. If you aren't sure whether a film is appropriate for certain children, we recommend using Common Sense Media's guide for films, which allow you to view age suggestions for each film,
Here's 20 of the best family-friendly movies on Netflix as of March 2021.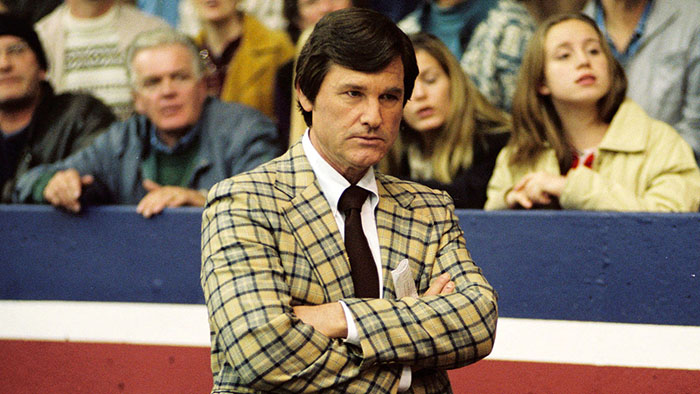 A quintessential entry in the catalogue of great American sports movies, Miracle tells the story of the 1980 United States Olympic hockey team, from their formation through their training and, eventually, their victory against the Russian hockey team at the height of the Cold War. The story begins when University of Minnesota head coach Herb Brooks (Kurt Russell) meets with the US Olympic Committee to discuss strategies for winning the 1980 Olympics. Brooks pitches the group on picking amateur players as opposed to pro-level athletes, leading to doubts that the American team will make it far in their quest for gold medals in any way. Even if you know the story, Miracle is a worthy retelling, an entertaining and fascinating story of training hard for the things you want and for sticking with the ideas you believe in.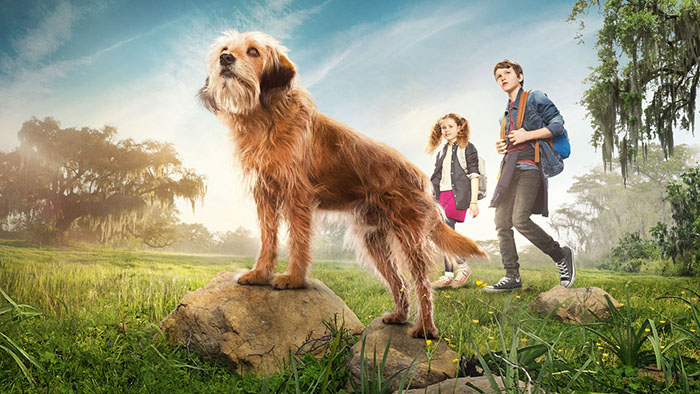 A remake of the original Benji tale updated for 2018, this newly-made, Netflix Original film is directed by the original director's son, Brandon Camp. A reboot for the modern age, Benji tells the story of the titular dog, an orphaned puppy who meets two children who quickly fall into danger. When the kids are kidnapped, it's up to Benji and his scruffy sidekick dog to save the day. Benji doesn't do anything new to the basic formula of dog movies, but it is a solid entry for a family night in as opposed to traveling to the movie theater. Plus, as a Netflix Original, it'll never leave Netflix. Benji is perfect for anyone in the family.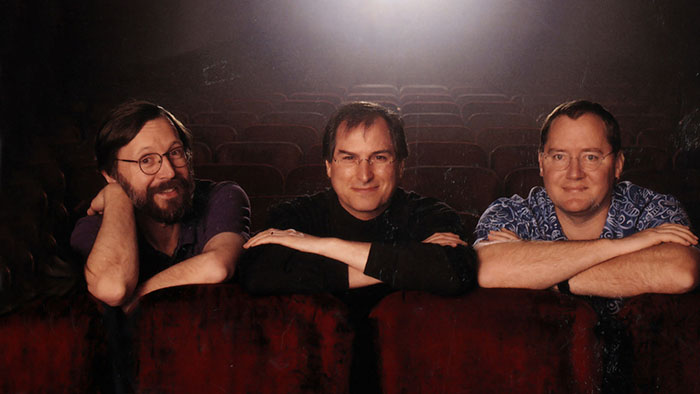 The sole entry on this list that happens to be a documentary, The Pixar Story tells the story of Pixar's founding and success, from the late 1980s to 2007 when the film was made and released. The Pixar Story follows exactly the story you'd expect it to, acting as a retrospective of Pixar as a humble company pushing the envelope for both animation and technology working together. From creating short films that went on to win Oscars, to releasing the first theatrical-length CGI-animated film in Toy Story, the documentary explores the critical and commercial success of the company leading up to the release of Ratatouille. While Pixar's 2010s output hasn't been as highly-rated as their past work, there's plenty to love above the company—and their films. Any creative-minded youngster will love following the story of this company.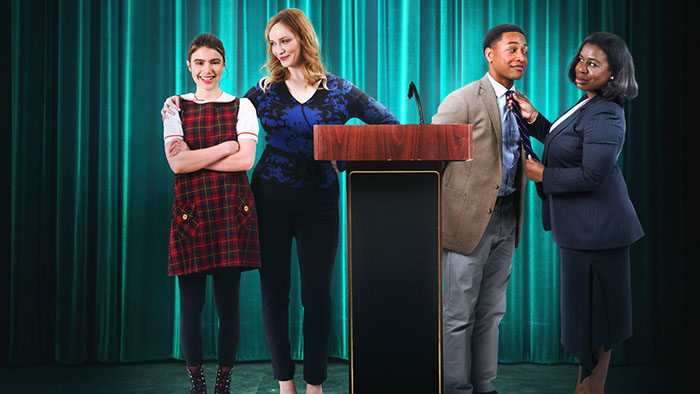 In this Netflix original comedy, Candy Jar follows two highly-competitive prep-school teenagers, Lona (Sami Gayle, Blue Bloods) and Bennett (Jacob Latimore, Detroit), who have been spurred on by their mothers (Christina Hendricks and Uzo Aduba) for years to consider each other rivals in academia. When they both become co-captains of their high school debate team, they find themselves unable to work with each other thanks to their competitive nature, as both teens face the consequences of possibly losing a debate and sacrificing their college hopes. As the two are forced to work together under the guidance of the high school counselor played by Helen Hunt, the two teens will have to reckon with a life they may not have asked for in the first place, and will have to learn to grow before eventually heading off to an Ivy League school.
16

The Christmas Chronicles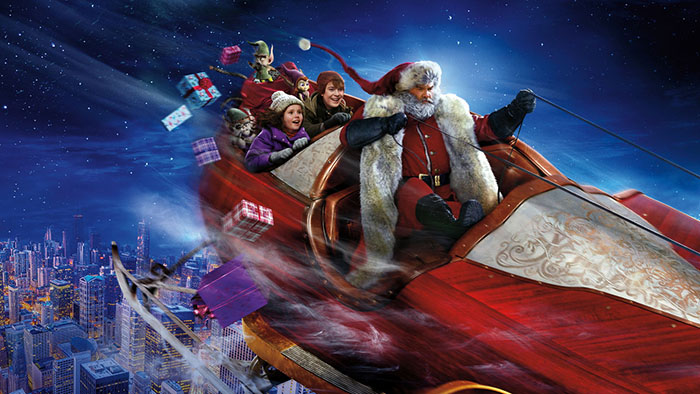 One of the newest original films from Netflix, The Christmas Chronicles follows two siblings on Christmas Eve. When their single mother leaves them home alone for the night, Kate and Teddy Pierce hatch a scheme to capture Santa Claus to prove his existence using a camera. When they manage to capture footage of his sleigh, the two try to land in his sleigh, only to meet the man himself (played by Kurt Russell). The film is a wild adventure through Chicago as the trio attempts to save Christmas, and while we won't argue the film is high art in any way, Kurt Russell's performance makes this all the more merrier. A sequel is now streaming.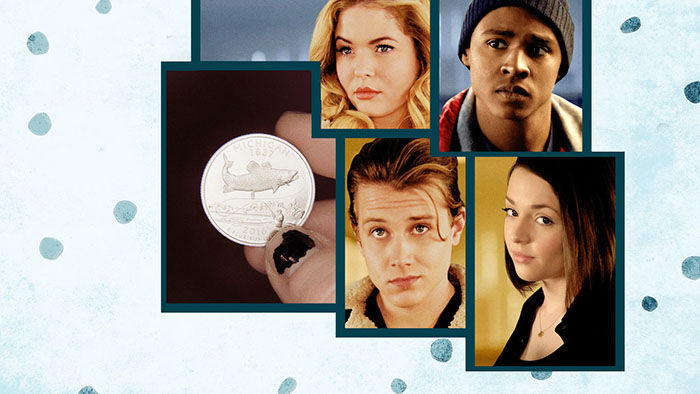 Based on the young-adult novel of the same name, Coin Heist is a Netflix original crime-drama film directed by Emily Hagins, best known for appearing in the documentary Zombie Girl: The Movie and for her own works Grow Up Tony Phillips and My Sucky Teen Romance. Coin Heist represents a big step for the young filmmaker, creating her best film to date and a fun watch for older kids and teenagers. The film tells a coming-of-age story backed by a heist, as the four students—Jason, Alice, Dakota, and Benny—hatch a plan to save their high school by breaking into a mint to create a limited run of coins to sell to collectors in order to create the necessary $10 million needed for the school. The film is a fun, dramatic look into the world of four teens who will do anything to save the student body—and themselves.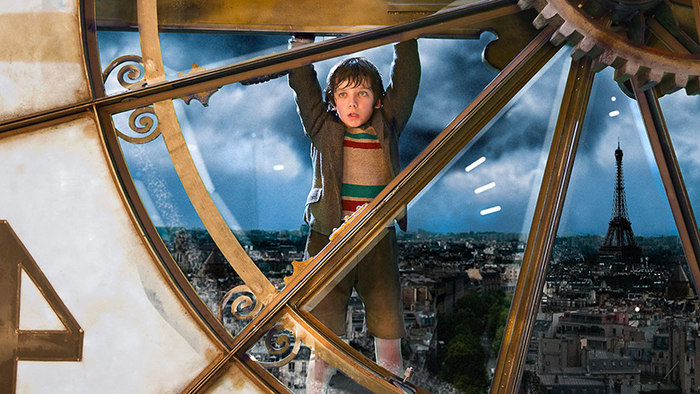 Orphaned and alone except for an uncle, Hugo Cabret (Asa Butterfield) lives in the walls of a train station in 1930s Paris. Hugo's job is to oil and maintain the station's clocks, but to him, his more important task is to protect a broken automaton and notebook left to him by his late father (Jude Law). Accompanied by the goddaughter (Chloë Grace Moretz) of an embittered toy merchant (Ben Kingsley), Hugo embarks on a quest to solve the mystery of the automaton and find a place he can call home. Directed by acclaimed filmmaker Martin Scorsese, Hugo is an exploration of the magic of movies, and a heartwarming adventure tale the whole family will love.
13

The Spiderwick Chronicles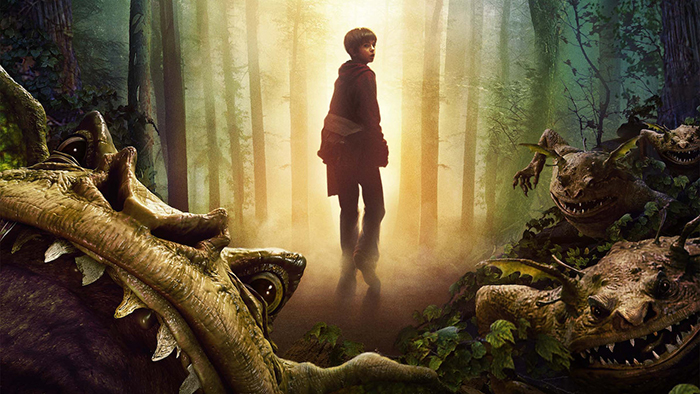 The late 2000s saw a number of films chasing after the same market that had exploded the Harry Potter series to box office domination, and by all accounts, The Spiderwick Chronicles were one of the more successful entries in children's fantasy adaptations. The film follows three siblings: older sister Mallory and twins Simon and Jared, the latter of whom has always been considered the troublemaker of the family. So when strange things happen after his family's move to a relative's dilapidated estate, Mallory (Sarah Bolger), Simon, and their mother assume that Jared is behind it all. However, magical creatures roam the grounds, and they all want a special book that Jared has found: a field guide to fantastic creatures, penned by Arthur Spiderwick.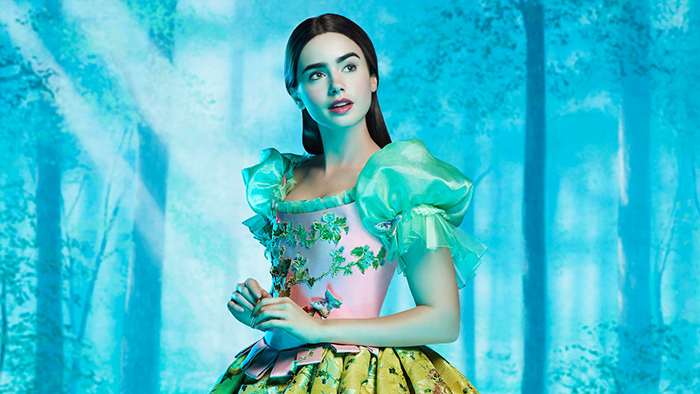 One of two Snow White adaptations that arrived in 2012, Mirror Mirror is a whimsical retelling of the classic fairy tail directed by Tarsem Singh (The Fall, Immortals). The film follows Snow White (Lily Collins), an orphaned princess and the rightful ruler of her kingdom. However, a jealous, evil queen (Julia Roberts) schemes to gain control. When a charming prince (Armie Hammer) spurns the queen in favor of Snow White, she has the princess thrown into the woods to be devoured by a fearsome beast. Rescued by a band of diminutive highway robbers, Snow White vows to take back her realm from the treacherous queen and, with the help of her small rescuers, roars into action.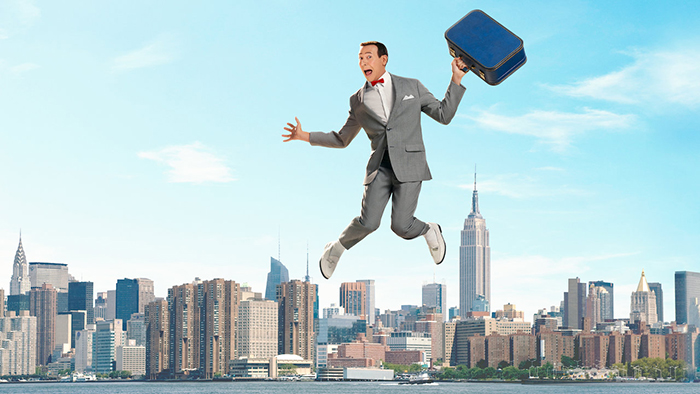 Although the best Pee-Wee film, Pee-Wee's Big Adventure, may not be streaming on Netflix, Paul Reuben's comeback film and the third in the series, Pee-Wee's Big Holiday, is a Netflix exclusive. The film follows Pee-Wee Herman, a small town resident who decides to leave his hometown and go on the first vacation of his life. Herman decides to travel to New York City after meeting Joe Manganiello (playing himself), and being invited to his birthday party. Of course, Pee-wee being Pee-wee, nothing goes to plan, and the man-child gets caught up in a number of wacky hijinks and trouble as he makes his way across the country.
The Best VPN Options for Netflix [December 2020]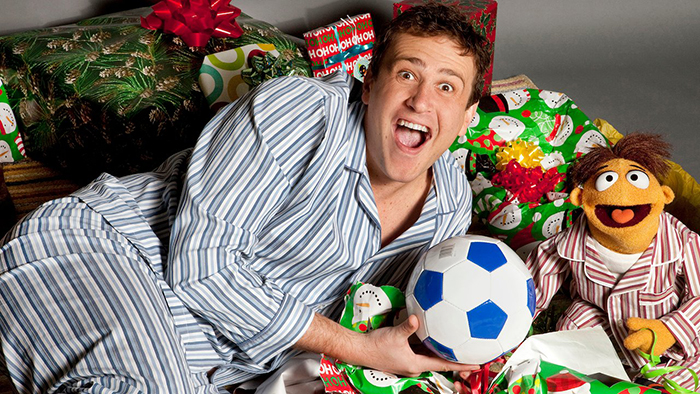 The Muppets have had a rough time in pop culture since the passing of Jim Henson, but this 2011 reboot managed to capture much of the spirit of the original films. Working from a script by Nicholas Stoller and Jason Segal, who had previously worked with Jim Henson's Creature Shop on Forgetting Sarah Marshall, the film stars Segal as Gary, a fan of the Muppets and the brother to Walter, who happens to be a Muppet himself. After heading out on vacation with Gary's girlfriend Mary (Amy Adams), the three stumble on oil magnate Tex Richman's plan to destroy Muppet Studios for the oil underneath. Together, the group joins forces with the Muppets as they work to put on one last show in order to raise the $10 million needed to save the studio.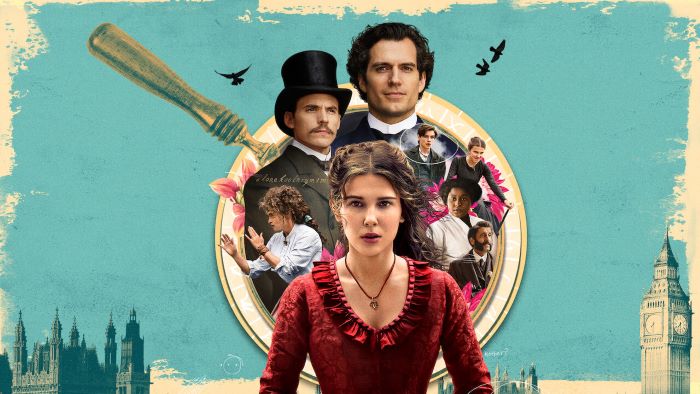 The 2010s saw no shortage of Sherlock Holmes adaptations, from Robert Downey Jr.'s brawler-inspired films to the BBC's Sherlock series that skyrocketed Benedict Cumberbatch to stardom (we won't mention Will Ferrell's Watson and Holmes, a film that is routinely named his worst). Enola Holmes, a new Netflix Original, may not be what most people expect from Sherlock adaptations, but these days, that probably works in its favor. The film follows Enola Holmes (Millie Bobby Brown), Sherlock's (Henry Cavill) teen sister, who uses her sleuthing skills to search for her missing mother. The film received positive reviews upon its release, and rumors of a Cavill-starring Sherlock film abound.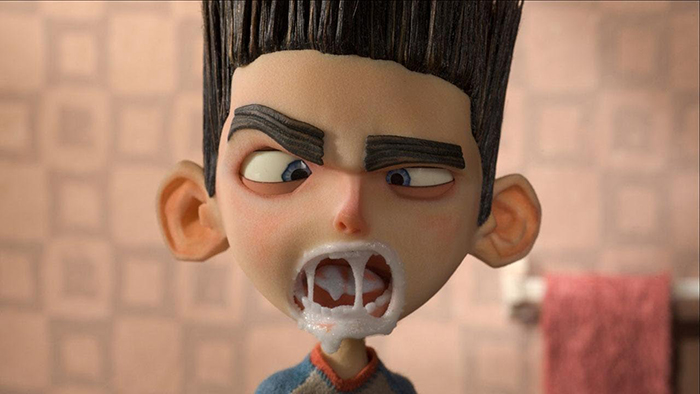 Laika is one of the most innovative and creative production companies working in animation today, and one of the only companies capable of producing theatrical stop-motion animation. While we've been big fans of most of their output, it's tough to beat the company's masterpiece, Paranorman. The film follows Norman Babcock, a young kid with the ability to speak with the dead. When Norman learns that a witch placed a curse on the entire town, he's left on his own to stop it. Invading zombies, bullies, and his controlling parents are just a few of the threats he'll face in this spooky animated flick that's fun for the whole family.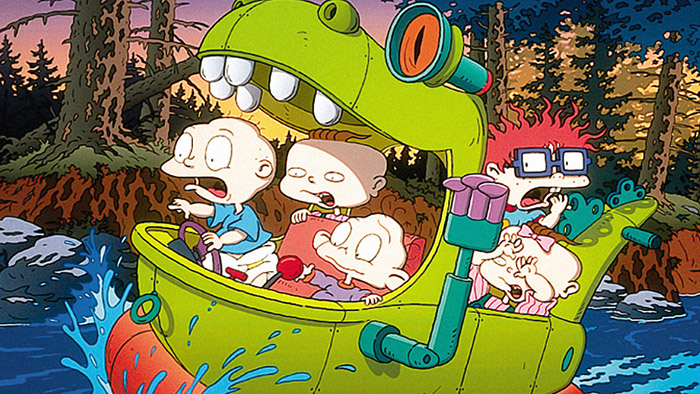 The first of three theatrical films based on one of the most-popular Nicktoons of all time, The Rugrats Movie is perhaps best remembered for introducing Dil Pickles to the show, the baby brother to Tommy Pickles. After the birth of Dil (short for Dylan), Tommy and the other babies quickly grow tired of his constant crying and need for non-stop attention, leading to a major fight between Tommy and baby Dil. Despite Tommy's disapproval, the other babies decide to take Dil back to the hospital using a Reptar Wagon to journey out of the house. Crashed in the woods outside town, the babies must find Dil and return home. Though not as well-received as the sequel, Rugrats in Paris, The Rugrats Movie is notable for being the first Nickelodeon movie based on a Nicktoon, which later led to films like The Spongebob Squarepants Movie and its sequel, and The Wild Thornberrys Movie.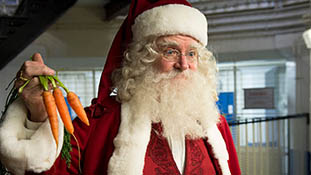 When young Tom find Santa himself crashed in his garden shed, St. Nick is forced to ask Tom and his dad Steve (Rafe Spall) for help. With just a few days before Christmas arrives, the trio have just hours to gather up the reindeer running rampant through the streets of London. While Steve tries to deal with his parole officer, having recently been released from jail for his work as a getaway driver, he'll have to bend the rules of the law to save the day once and for all. It's a charming British holiday flick, perfect for this time of the year. Oh, and Jim Broadbent (Harry Potter, Paddington) plays Santa Claus. What other reason could you need?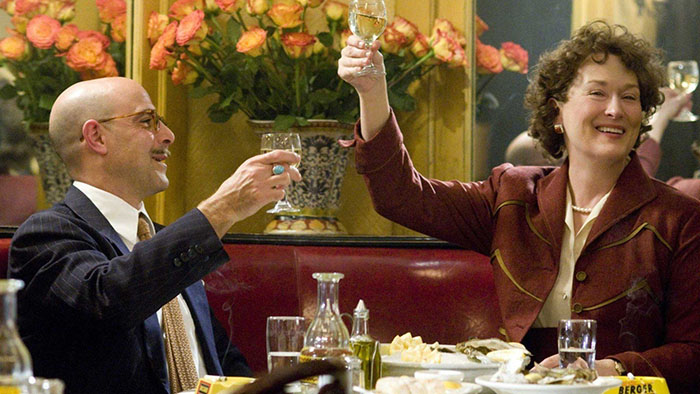 Julie and Julia marks Nora Ephron's final film before her death, and it's a great tale for anyone looking for a heartwarming film on Netflix. Frustrated with a soul-killing job, New Yorker Julie Powell (Amy Adams) embarks on a daring project: she vows to prepare all 524 recipes in Julia Childs' landmark cookbook, "Mastering the Art of French Cooking." Intertwined with Julie's story is the true tale of how Julia Child (Meryl Streep) herself conquered French cuisine with passion, fearlessness, and plenty of butter. It is worth noting this film is rated PG-13 for some occasional strong language, but the film is an excellent inspirational movie for learning to cook, and is perfect for children who are reaching the age where they're ready for PG-13 films.
Although the Shrek franchise burned out with the arrival of Shrek Forever After in 2010, a spin-off released just a year and a half later managed to recapture some of the magic of the earlier moments of the series. This prequel follows the titular cat, played by Antonio Banderas yet again, who is run out of town after being accused of robbing a bank—a crime actually committed by Puss' friend, Humpty Dumpty (Zach Galigianakis). Despite being blamed for Dumpty's actions, the two reunite to steal a goose that lays golden eggs. The film also stars Salma Hayek as Kitty Softpaws, a notorious cat burglar, and Billy Bob Thorton and Amy Sedaris as Jack and Jill. Though the film's planned sequel was canceled in 2015, Dreamworks Animation gave the film another greenlight in 2019.
3

Lupin the 3rd: The Castle of Cagliostro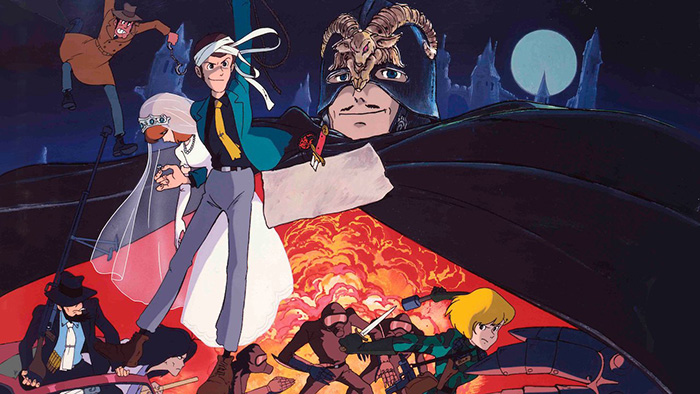 If you haven't heard of The Castle of Cagliostro, you probably aren't an animation nerd. The first film from legendary director Hayao Miyazaki, and one of two films directed by Miyazaki not released under the director's own Studio Ghibli. The film, an adaptation of the classic Lupin III manga, it a must-watch now that it's on Netflix, especially for fans of Miyazaki who have yet to visit the director's early works. The film follows Lupin III, a master thief who discovers the money he robbed from a casino is counterfeit. He heads to Cagliostro to find the source of the forged cash, only to find himself on a mission to rescue a princess from capture.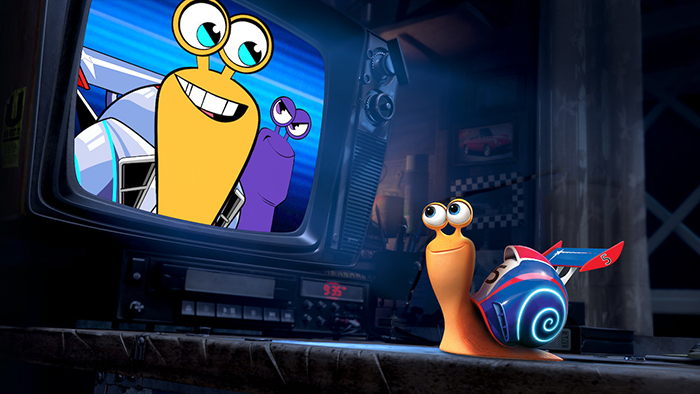 Although not generally considered one of Dreamwork's strongest efforts, Turbo is a lot better than people give it credit for. Turbo follows Theo (voiced by Ryan Reynolds), a snail whose obsession with speed has led to an unusual dream: to become the world's greatest racer. When his DNA is infused with nitrous oxide after a strange accident, Theo—now sporting the name Turbo—embarks on a quest to race at the Indianapolis 500. Featuring an all-star voice cast including Paul Giamatti, Samuel L. Jackson, Bill Hader, Snoop Dogg, Michael Peña, Luis Guzmán, and Ken Jeong. The movie never received a sequel, but it did get a follow-up television series titled Turbo Fast, which ran for three seasons on Netflix.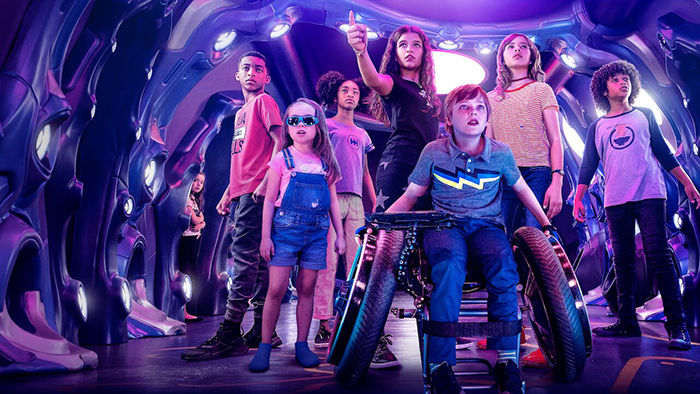 Robert Rodriguez may have made his name on showing the violence of man in films like Desperado and From Dusk Till Dawn, but he hasn't limited himself to adult-driven action the way his close collaborator Quentin Tarantino has. Rodriguez directed all four Spy Kids films, bringing the adventures of the Cortez family to life, as well as the children's superhero film The Adventures of Sharkboy and Lavagirl. We Can Be Heroes is the director's first Netflix Original film, and it dives back into the universe he built with Sharkboy. The film follows a group of kid superheroes—including the child of Sharkboy and Lavagirl—as they team up to save their parents from an evil supervillain.
Disclaimer: Some pages on this site may include an affiliate link. This does not effect our editorial in any way.