The 50 Best Shows on Netflix Right Now [March 2021]
Though Netflix began its life as a rental-by-mail DVD service, it was the on-demand service that truly took Netflix from a successful company to the media giant it stands as today. What started as a simple alternative to the DVD service known as Netflix Instant became the main focus of the company. No longer was Netflix just a simple Blockbuster alternative; they were the future of television. Now, nearly ten years after Netflix truly started to take over the industry as a streaming service, they remain at the top of the pile of on-demand watching. While Hulu and Amazon Prime both offer their own competing services (in addition to the seemingly-endless stream of other options on the market today), Netflix has remained in power as the service to have. After all, the slang phrase is "Netflix and chill," not "HBO Max and chill."
TechJunkie's Cut the Cord Weekly
Netflix has become increasingly interested in being the "next HBO," releasing new content weekly in an effort to bolster their legacy library. Unfortunately, all of their new content has made it tough to find shows that are actually worth streaming. Thankfully, Netflix happens to be the best place to watch some of TV's greatest shows, whether you're looking to binge through the entire series or catch up before next season. We've already covered the best Netflix originals, so consider this list of the best shows on Netflix to be more focused on content picked up from other outside sources. We've also listed some of Netflix's best international shows, some of which are billed as Netflix originals.
With all that said, these are the top 50 shows on Netflix for March 2021 in no particular order. Get ready for a night of binge-watching, as these shows represent the best non-originals Netflix has to offer.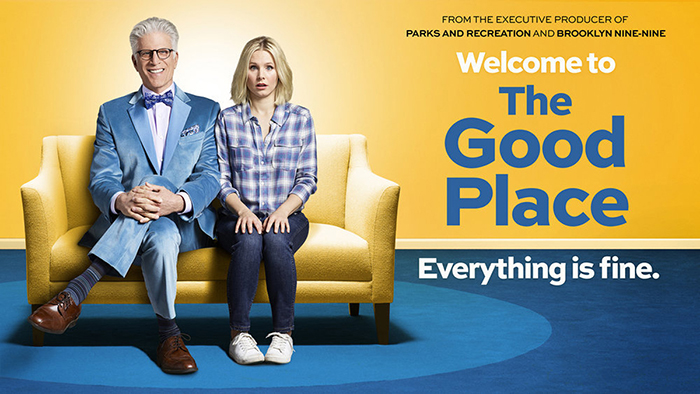 One of the hottest new series to begin airing over the last few years, NBC's The Good Place tells the story of Eleanor Shellstrop, a woman who's woken up to find she's dead and in heaven—or rather, "The Good Place," as it's called. Kristen Bell plays Eleanor, a woman who finds herself in a place she doesn't deserve to be. Also starring is Cheers' alumni Ted Danson as Michael, the creator of "The Good Place," a man trying to make his residents as happy as possible in the afterlife. This series comes from creator Michael Schur, fresh off co-creating both Parks and Recreation and Brooklyn-99. Any fans of his previous work—he also wrote and acted on The Office, where he played Dwight's cousin Mose Schrute—will find plenty to love here. Just don't read too much into the plot online—serious spoilers abound. All four seasons are streaming on Netflix.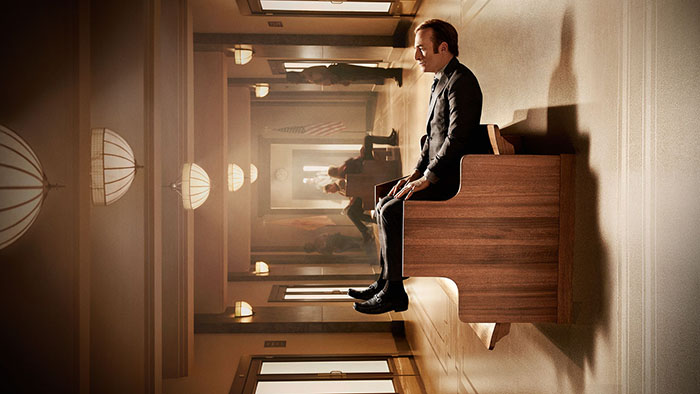 In this spin-off/prequel to Breaking Bad, we see the early-2000s origin story to Saul Goodman, the skeezy lawyer Walter White used in the original show, played by Bob Odenkirk. Though a follow-up series to Breaking Bad about Odenkirk's comic-relief character seemed like an odd decision when the show was first announced, three seasons in, some critics have argued the show surpasses its predecessor. We wouldn't go that far: the two shows, despite sharing a creative team and the same DNA behind the camera, are incredibly different. While the first show chronicled the downfall of family man Walter White, this show is far more comical, with a focus on Goodman's—here still known as Jimmy McGill—law practice, and his relationship with his brother. Mike Ehrmantraut, played by Jonathan Banks, also returns from the original show. While the tone of Better Call Saul varies wildly from its Bad origins, Saul is a must-watch for fans of the first show. The first four seasons of Better Call Saul are currently streaming.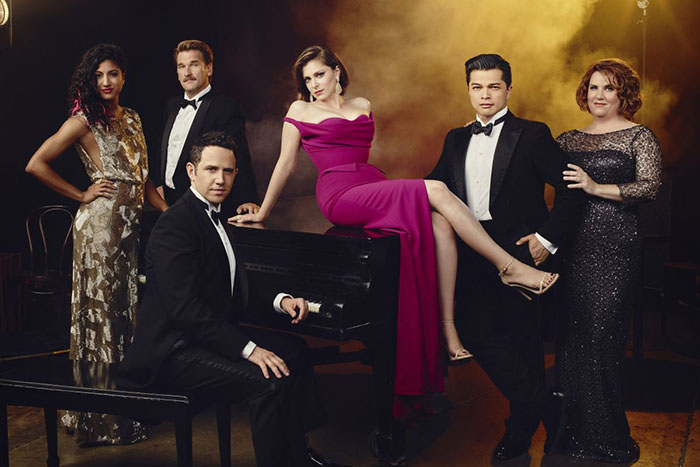 A few minutes watching the pilot of this musical-dramedy and you'll be hooked. This incredibly original series was written by screenwriter Aline Brosh McKenna (The Devil Wears Prada) and sketch-comedy and YouTube star Rachel Bloom, who stars as Rebecca Bunch in a role that has garnered Bloom a Golden Globe for Best Actress in 2016. Rebecca leaves an amazing career in New York after she runs into an ex-boyfriend, Josh Chan (Vincent Rodriguez III), who she went to summer camp with when she was 16. Convinced her happiness lies with Josh in West Covina, California, she leaves behind a promotion at her New York law firm to follow Chan back to his hometown. Crazy Ex-Girlfriend has won over millions of fans online, with a killer soundtrack and the ability to make you laugh and cry all at the same time. All four seasons are now streaming on Netflix.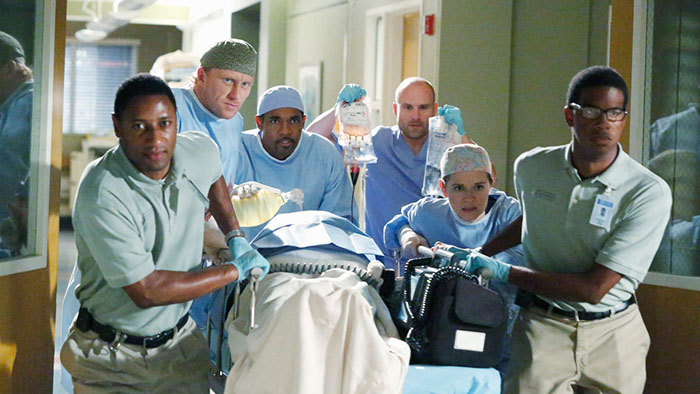 At this point, Grey's Anatomy has almost become the ultimate binge experience. The show takes place at fictional Seattle Grace Hospital, following the life and career of Meredith Grey from her time at the hospital as an intern, who eventually becomes a resident and rises through the ranks through the hospital. The show is filled with with drama, crushing life choices, and dozens of characters who come and go. Grey's isn't a perfect show, occasionally diving a bit too-much into saccharine plotlines and a lot of character deaths. But the show is well made, with great performances from nearly every actor. Plenty of the cast has gone onto bigger and better things after leaving Seattle Grace, and Shonda Rhimes, the creator and showrunner, has found massive success following the creation of Grey's Anatomy. Overall, it may not be a show for everyone, but it's probably the binge-iest show on the platform today. Sixteen seasons are streaming on Netflix.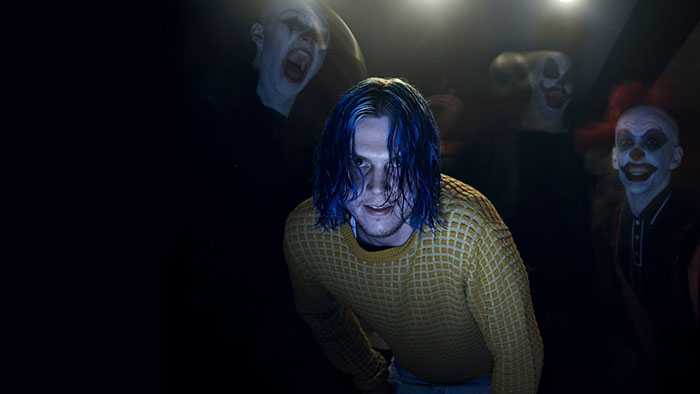 Some will argue American Horror Story doesn't deserve a spot on a list of the "best" shows, considering the occasional weak season and its overindulgences into campy tones. We're not trying to say AHS is a work of art, but it is a cultural phenomenon, one that's struck a chord with millions of viewers around the country. The show is an anthology-based horror show, with a different story told each season (albeit with some interconnected pieces flowing through). The show has aired nine seasons: Murder House (originally just called American Horror Story), Asylum, Coven, Freak Show, Hotel, Roanoke, Cult, Apocalypse, and 1984. The show has has both one-off and recurring cast members playing different roles, including Evan Peters and Sarah Paulson (both of whom have appeared in each season), Denis O'Hare, Jessica Lange, Lady Gaga, Emma Roberts, and Kathy Bates. Asylum is often considered one of the better seasons of the show, as is Murder House, Roanoke, and Cult. Freak Show and Hotel are known to be weaker seasons, though not without their moments; after all, each season has its fair share of defenders. If you like your horror campy as all hell, definitely check this one out.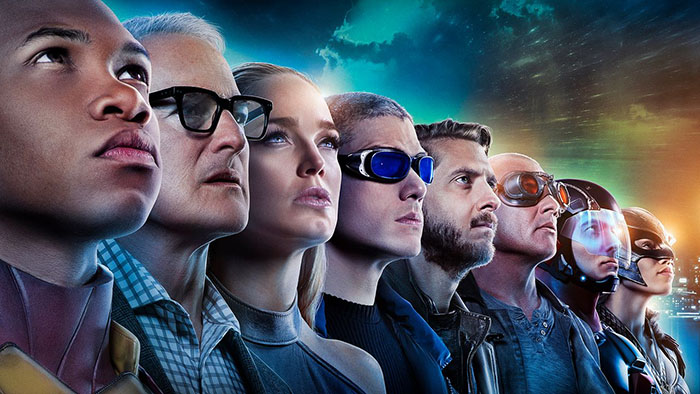 Would you be surprised if we told you that the best DC show airing on The CW right now wasn't Arrow, or The Flash, or even Supergirl? Legends of Tomorrow premiered to mixed-but-positive reviews, with the series taking some B-level and C-level superheroes from the world of DC, including Firestorm, Atom, Hawkgirl and Hawkman, and Rip Turner. The series begins when Rip Turner, a time master, goes rogue following the murder of his family by Vandal Savage, a criminal and supervillain. Determined to stop the murder of his loved ones, he assembles a team from throughout time in order to save the world. The series is a bit more lighthearted than its contemporaries, and following positive remarks for the first two seasons, season three received critical acclaim for its sense of adventure, fun, and heroism. All five seasons are currently streaming.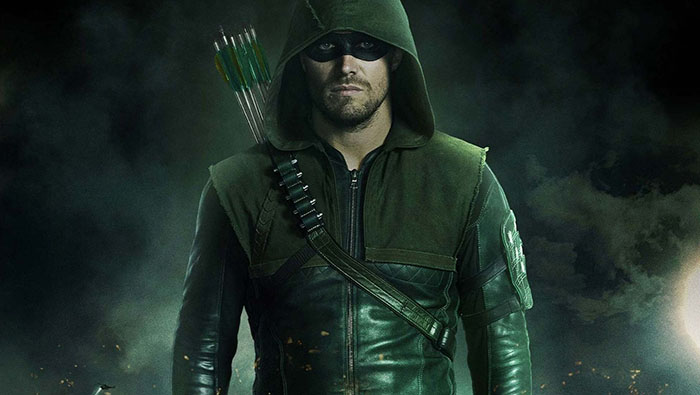 DC Comics has had better luck with its TV shows than its big-screen adaptations lately (at least until Wonder Woman came out), and Arrow is one of their strongest offerings. Wealthy scion Oliver Queen returns home with incredible archery skills and a desire to fight crime, in many ways representing a small-screen Batman. Arrow has all the makings of great binge-watching, from a brooding protagonist to colorful, melodramatic plotting, and fun secondary characters who absolutely steal the show. Seven seasons, including the most recent season, are currently streaming on Netflix right now. All eight seasons are streaming.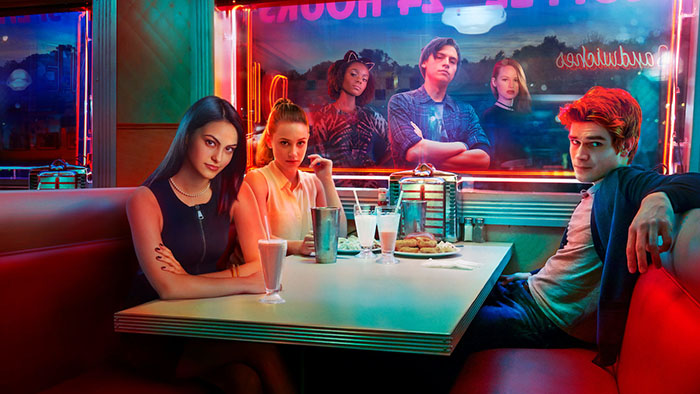 You might remember the long-running Archie series of comics from your childhood, featuring the titular character and his friends Betty, Veronica, and Jughead shopping, studying, dating, and playing in their band. Riverdale invites you back to the world of Archie as you've never seen it before. Falling somewhere between Degrassi and Twin Peaks, Riverdale begins when one of Archie's classmates is found murdered over summer break, causing the town of Riverdale to change in ways never presented in the comics. It turns out everyone—especially the adults—has something to hide. The show takes a bit to start up, devoting a bit too much time in its early episodes to a misguided plot involving one of Archie's teachers, but once the show refocuses itself around episode four, you'll be hooked from beginning to end. Don't sleep on this one: all four seasons are currently streaming.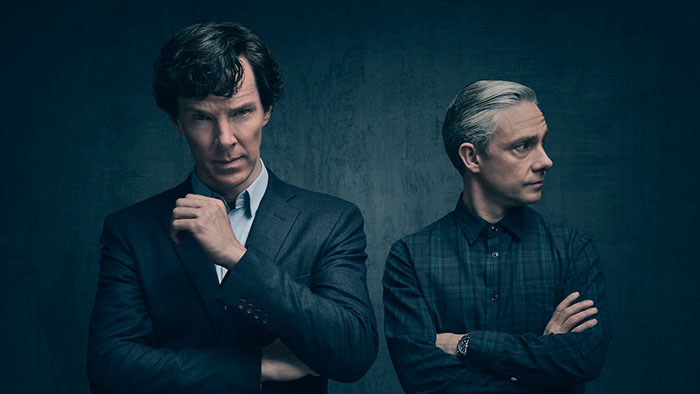 Sherlock has its fair share of detractors, and we would never lie and say the show is without flaw. The first two seasons were, mostly, critically-acclaimed for their modernization of Sherlock Holmes and his assistant, Dr. John Watson, portrayed here by Benedict Cumberbatch (The Imitation Game, Doctor Strange) and Martin Freeman (The Office, The Hobbit, Black Panther), respectively. Created by Steven Moffat (Doctor Who) and Mark Gatiss (also a writer on Doctor Who), the show is controversial among some fans for its spinning-plot antics that appear later in the show. Season three and four are a bit messy (especially the fourth season), which has resulted in even the first two seasons aging faster than anticipated. Still, the art design is fantastic, the cinematography is gorgeous, and the performances from both Cumberbatch and Freeman are great, as usual.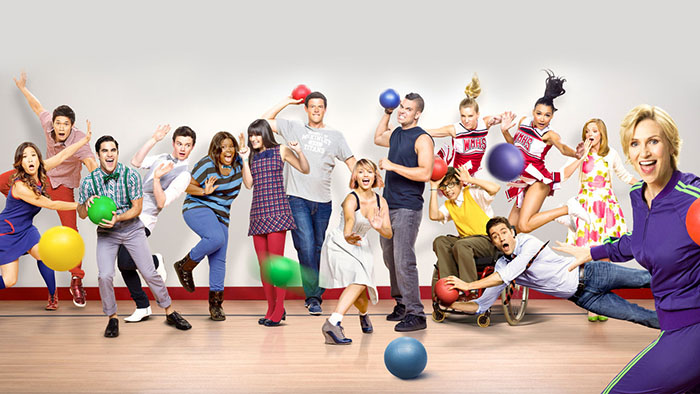 Like Dexter, Glee is a show that often fluctuated in quality, often from episode to episode. When Glee was working at the peak of its series run, it was a fun, overdramatized, oft-hilarious look at musicals, high school, and the careers of dreamers. The first half of season one, in particular, took a dark comedic tone that managed to balance the deep core of sadness running through its characters—namely Will Schuester as a washed-up teacher-turned-Glee-instructor—that, unfortunately, didn"t carry onto the back half of season one. Later seasons would continue to be all over the place, with one episode being panned by critics while the next was lauded as a return to form. And still some critics say the show barely made it through the pilot without hitting a point where it become terrible. Regardless, Glee stands today as a guilty pleasure for fans around the world, and if you've ever wondered what the hype was about, you can catch up on the series on Netflix.
The Best VPN Options for Netflix [December 2020]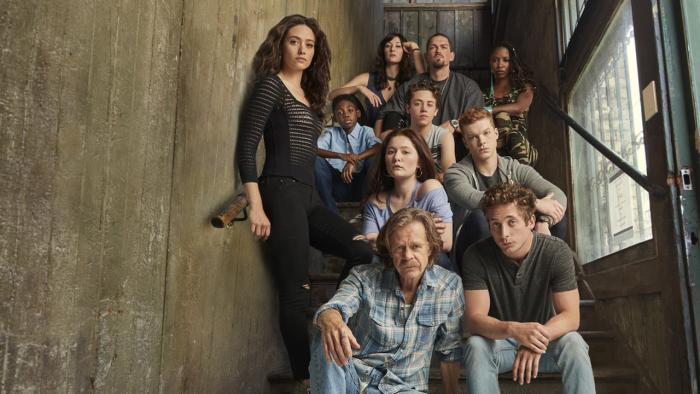 A cult-classic, Shameless offers some of the best entertainment to be had on television today. It's about the Gallaghers, a family of six kids raised by the oldest, Fiona (Emmy Rossum). Dad Frank (William H. Macy) is a hopeless alcoholic, Mom Monica (Chloe Webb) split, and the kids have to use their heads to survive as they straddle the law and their own morality. The extremely gifted ensemble includes Cameron Monaghan as Ian, the gay son who comes out in the pilot. The entire family are super-industrious and the show never ceases to surprise. Ten seasons are streaming on Netflix.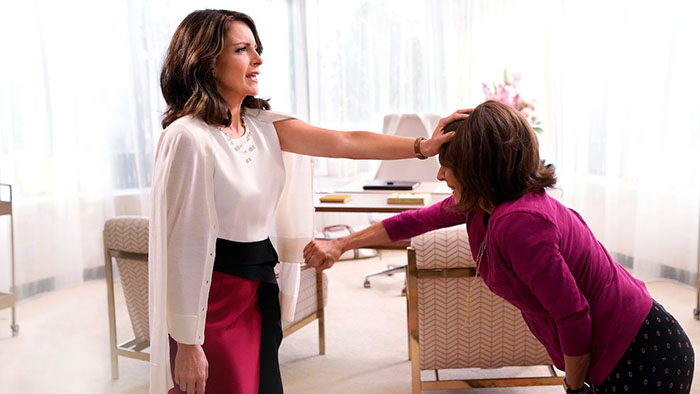 Tina Fey and Robert Carlock may have found great success with both 30 Rock and Unbreakable Kimmy Schmidt, but Great News (which they executive-produced, and was created by 30 Rock veteran Tracey Wigfield) failed to find an audience at NBC after two seasons. That doesn't mean you should watch the show, of course. In fact, Great News is absolutely worth watching despite the low episode count, as it's one of the most underrated network sitcoms of the last decade. Great News follows Katie Wendelson, a segment producer at news show The Breakdown, who finds her work life turned upside down when her mother Carol becomes an intern on the show.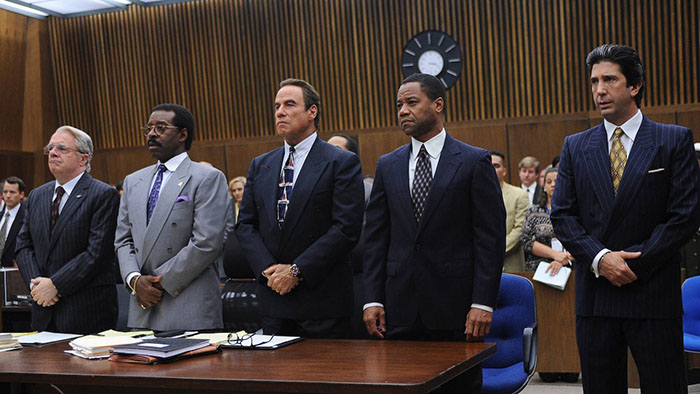 Executive-produced by Brad Falchuk (American Horror Story) and Ryan Murphy (AHS, Glee) and developed by Scott Alexander and Larry Karaszewski, American Crime Story is another anthology series airing on FX, telling stories based on true events throughout recent history. Subtitled The People v. OJ Simpson, the first season of ACS tells the story of the murder of Simpson's wife, Nicole Brown Simpson, and the subsequent murder trial against Simpson himself. With an all-star cast retelling the story, including Cuba Gooding Jr. as Simpson, This is Us' Sterling K. Brown as Christopher Darden, American Horror Story's Sarah Paulson as Marcia Clark, Friends' David Schwimmer as Robert Kardashian, Courtney B. Vance as Johnnie Cochran, and John Travolta as Robert Shapiro, you won't want to miss out on this epic retelling. The second season, The Assassination of Gianni Versace, is also streaming.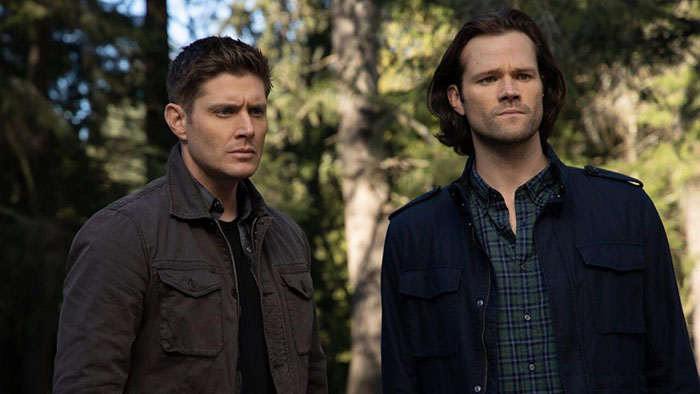 Supernatural is a mainstay in American television. Having premiered in 2005 on the WB, it is the longest-running fantasy-based television show in American history and the final remaining show that first aired on the WB, the predecessor to the CW (other shows, like Gilmore Girls and Reba, only lasted a year; Smallville lasted until 2011 and America's Next Top Model lasted through 2015). Originally designed with a story to be told over three seasons (later extended to five), the show has run for thirteen seasons and shows no sign of stopping anytime soon. The show follows the Winchester brothers, Sam (Jared Padalecki, Gilmore Girls) and Dean (Jensen Ackles), as they hunt ghosts, demons, and other evil beings from the paranormal world. The show has always been fairly well-received, and the fanbase is rabid for the show. It starts slow, but give it some time, and you'll find a fantastic serialized-procedural hybrid show to enjoy. And hey, if you decide the full run isn't for you, the finale of season five is a great place to end.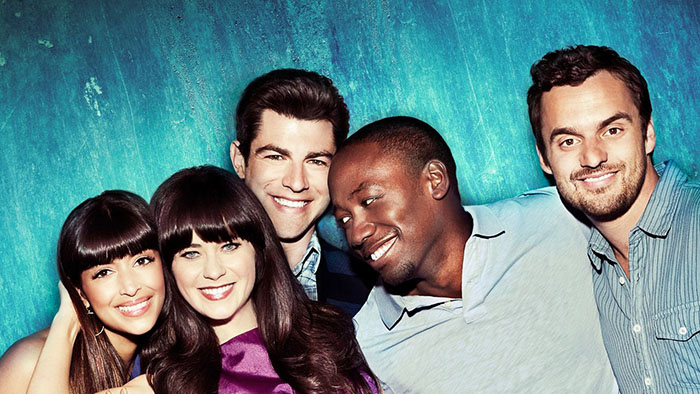 What started off as an unassuming, if not charming, sitcom following the life of Jess Day has evolved into one of the best comedies on television. While no one would ever call New Girl an innovative television show, it is one of the best hangout shows on the air today, featuring a fantastic cast and some hilarious writing. Zooey Deschanel stars as Jess Day, an outgoing, energetic, offbeat teacher who catches her boyfriend cheating on her in the pilot of the show. She moves into an empty room inside the apartment of Nick (Jake Johnson), Schmidt (Max Greenfield), and Coach (Damon Wayans, Jr., who moves out in the second episode of the show only to return in the third season as a main character), and later Winston (Lamorne Morris), and together, they try to navigate both their professional lives, personal lives, and love lives. It's a fantastic, comfortable show—don't miss out. All seven seasons are streaming.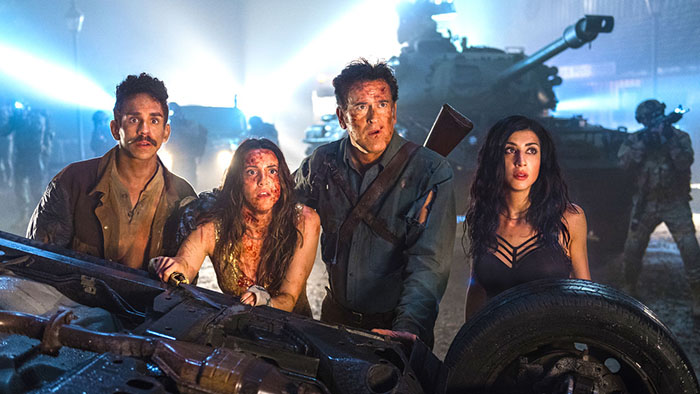 A sequel to Sam Raimi's original low-budget horror films, Ash vs. Evil Dead is a horror-comedy in the style of Evil Dead II and Army of Darkness. Bruce Campbell returns from those films as the titular Ash Williams, now working as a middle-aged stock boy at Value Stop. Though he's spent nearly thirty years drifting from town to town trying to escape his past, the evil of the Necronomicon—the book that releases all hell in the original trilogy—continues to haunt him. Unable to destroy the book, he's become the caretaker, trying his best to ensure that it never falls into the wrong hands. Unfortunately, it seems the evil dead has yet to rest. Sam Raimi co-created the series with his brother Ivan and producer Tom Spezialy, and the Starz series still retains the same dark combination of humor and horror the films had. Any fans of Evil Dead will need to check out the show on Netflix.
34

Neon Genesis Evangeleon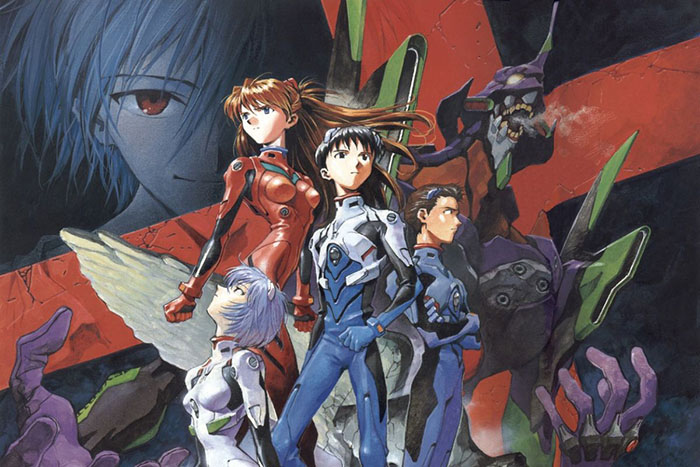 One of the most popular and influential anime ever produced is now streaming on Netflix, and it's absolutely a must-watch. Neon Genesis Evangelion has had an impact on everything from Pacific Rim to Metal Gear Solid, not to mention the countless anime that arrived after the series aired. Evangelion is set fifteen years after a worldwide cataclysm destroys much of the Earth as we know it. The show follows Shinji, a teenage boy who is recruited by his father to the shadowy organization Nerv to pilot a giant bio-machine mecha called an "Evangelion" into combat with alien beings known as "Angels." Though the series features combat, it focuses on the mental state of Shinji and the other pilots as they try to prevent the Angels from causing another cataclysm. The film conclusion, The End of Evangelion, is also streaming on Netflix.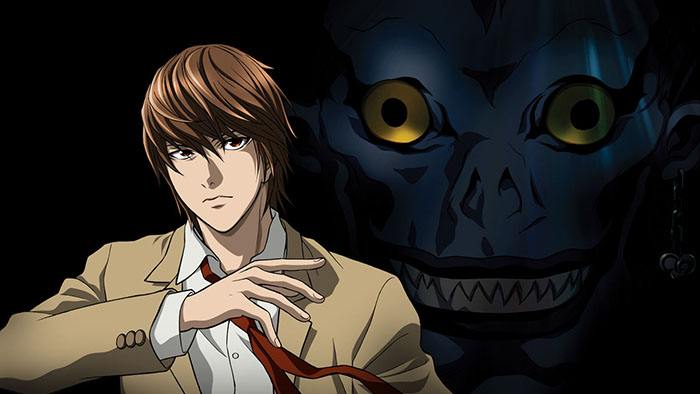 Based on the popular manga of the same name, Death Note is routinely hailed as one of the best anime series of the 2000s, and is well-known as a great starter series for someone looking to dive into the artform. Death Note follows high school student Light Yagami, a seemingly-typical high school student, who finds a notebook outside his school grounds. Finding a note that claims the book can kill anyone whose name is written on the pages, he tests the book out only to discover the powers are indeed real. Joined by a shinigami named Ryuk, the original owner of the book, Light decides to rid the world of evil and to become the god of a new, more peaceful world. All thirty-seven episodes are streaming on Netflix, as is a Netflix original live-action film; fans of the anime, however, will tell you to stay far away from the 2017 adaptation.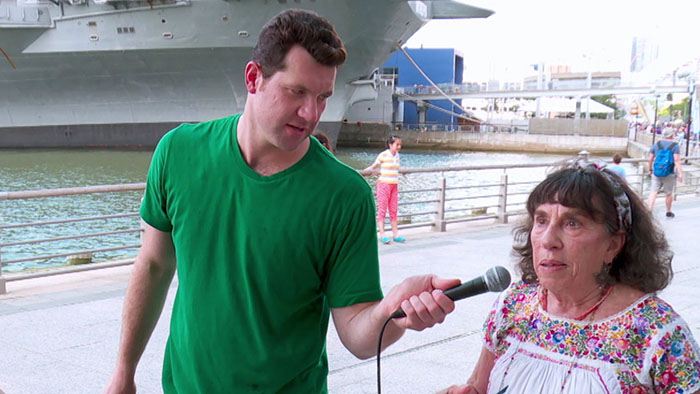 No matter how many game shows you've watched in your life, you've never laughed harder than you will at Billy on the Street. The brainchild of Billy Eichner, Billy on the Street uses the streets of New York City to create one of the most frantic, ingenious game shows yet. With major celebrity guest stars, Billy runs through the streets of New York getting the opinions of real people, with games like "For a Dollar," "Quizzed in the Face," and "Amateur Speed Sketching." Seasons two through five of this acclaimed game show are streaming on Netflix, and while the show has gone back to web-exclusive short form content, you can still find new episodes of Billy on the Street through Lyft Entertainment.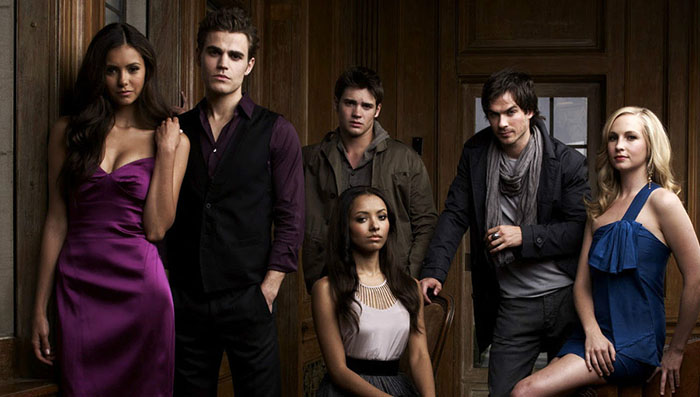 This hit series is still running on the CW, where it's in its eighth season. The Vampire Diaries stars Ian Somerhalder (Lost), and was created by Kevin Williamson (Dawson's Creek). A pair of vampire brothers, Damon (Somerhalder) and Stefan Salvadore, are both in love with the same human girl in Mystic Falls, Virginia. Her name is Elena Gilbert (Nina Dobrev), and she's a dead ringer for Katherine (also Nina Dobrev), the 500-year-old vampire who turned the brothers 150 years ago. Like moths to a flame, the brothers return to Mystic Falls to be near her, in spite of having been estranged–for good reason, it turns out. The good brother, Stefan, refrains from drinking human blood, preferring to live on squirrels and rabbits and maybe the occasional deer; Damon, the bad one, drinks human blood with gusto and wreaks havoc wherever he goes. Of course, the innocent Elena falls head over heels for Stefan. Damon, in the meantime, starts an affair with Elena's peppy friend Caroline (Candice King), who doesn't know she's being compelled. Then there's Bonnie, the witch (Kat Graham) who's ancestors escaped the Salem witch trials and settled in Mystic Falls.
30 Best Sci-Fi & Fantasy Shows Streaming on Netflix [Spring 2021]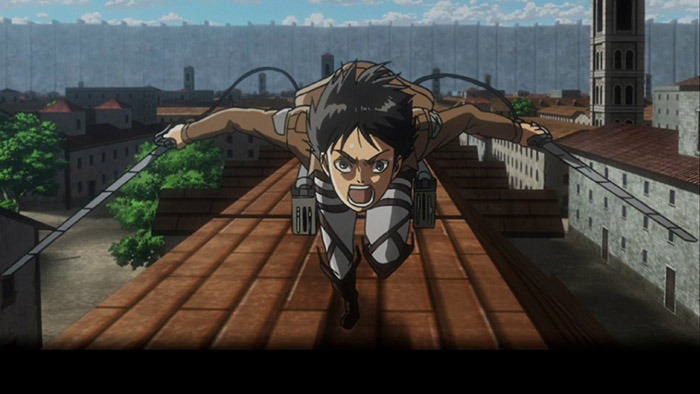 Adapted from the manga of the same name, Attack on Titan is one of the most popular anime series to premiere this decade, attracting fans and newcomers to the genre alike. The series is set in an alternate reality from our own, where humanity has taken refuge within cities protected by giant walls. Outside the city are the Titans, giant humanoid beings that eat humans without care or reason. The series starts in the Shiganshina District, following Eren Jaeger, his adopted sister Mikasa, and their friend Armen, who are forced to face the consequences of a Colossal Titan breaching the walls of their hometown, allowing smaller Titans to flood the city. When his mother falls victim to a Titan, Eren and his friends join the Scout Regiment, the soldiers who dedicate their lives to fighting the Titans once and for all. Three seasons of the anime have premiered, though only season one is on the service as of writing.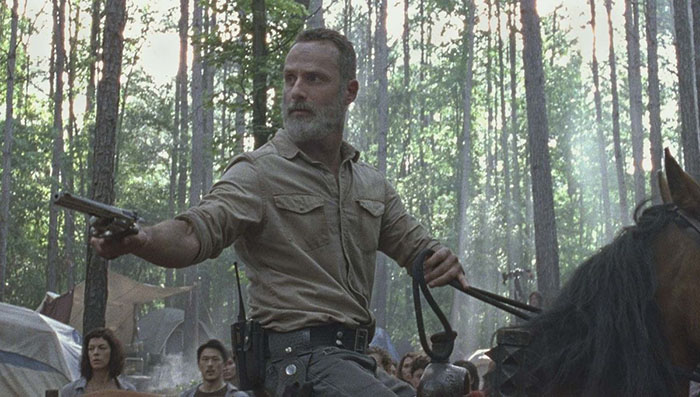 This hit show, based on Robert Kirkman's comic series by the same name, follows a group of survivors through a bleak and violent zombie apocalypse. Deputy Rick Grimes (Andrew Lincoln) is our protagonist, swinging between hero and antihero as he tries to protect himself, his son, and the group that forms around him. The show is at its best when the characters manage to find moments humanity in spite of all the carnage—although some of the carnage makes for great TV, too. The first nine season of the shows, following Rick Grimes and his constantly rotating group of friends and followers, are streaming on Netflix.
Perhaps appropriate for a series with the word "Fire" in the title, Halt and Catch Fire is a slow-burn series, one that starts slow but ramps up as the series continues down its four full seasons. A period drama set in the 1980s and 1990s, Halt and Catch Fire follows a fictionalized account of the computer revolution at the end o the 20th century. The first two seasons are set in the Silicon Prairie in Dallas-Fort Worth, while the third and final season move to Silicon Valley. Lee Pace (The Fall, Pushing Daisies) stars as Joe MacMillan, a technology entrepreneur and former IBM employee who joins Cardiff Electric at the start of the show. Scoot McNairy (Gone Girl, 12 Years a Slave) and Mackenzie Davis (The Martian, Blade Runner 2049) also star as Gordon Clark and Cameron Howe, respectively, and Davis in particular has been critically-acclaimed for her performance.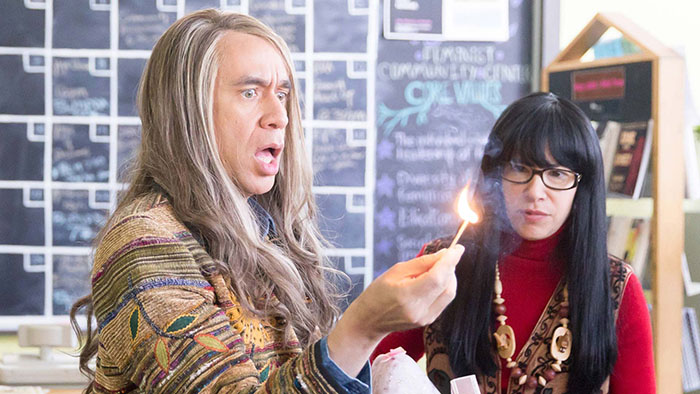 The quintessential Obama-era sketch comedy series, IFC's Portlandia comes to us from Fred Armisen, Carrie Brownstein, and director Jonathan Krisel. Armisen and Brownstein star over the show's eight seasons, which focus primarily on following the lives of citizens of Portland, Oregon, a city known for being progressive and featuring hipsters and other modern trends. Armisen and Brownstein met in 2003 and worked on a web series title ThunderAnt before transitioning to Portlandia, and their friendship and developed teamwork are evident throughout the show. Most sketches revolve around the two playing a set of characters, whether that be Peter and Nance, a middle-aged couple, Spyke and Iris, two hipsters looking for "authentic" trends, or just Fred and Carrie, heightened versions of themselves. The show just wrapped up this year, and you can catch the first seven of the show's eight seasons on Netflix.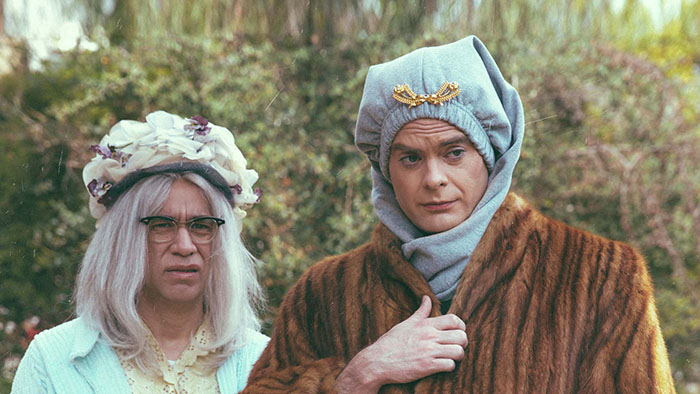 From creators Fred Armisen, Bill Hader, Seth Meyers, and Rhys Thomas comes one of the most inventive shows of the past five years. Truth be told, Documentary Now! is a fairly-niche program to truly find humor in. While the show can be watched by any fan of parody, to truly notice the love and care that goes into the show, you need to be a film buff familiar with the tropes and plots of all sorts of documentaries. The series is presented in mockumentary format, with each episode (aside from a couple two-part episodes) following a brand new format and brand new story. Some of the documentaries parodied here include The Thin Blue Line, History of the Eagles, The War Room, Jiro Dreams of Sushi, and Stop Making Sense. The amount of care that goes into each episode have brought critical acclaim to the series; it's truly a work of art for those film buffs who love documentaries. Every episode features Armisen and Hader (at least, in the first two seasons; Hader was mostly uninvolved with the third season due to Barry, with Armisen mostly working behind the scenes), with a recurring crew of actors, and an introduction by Helen Mirren. All three seasons are streaming.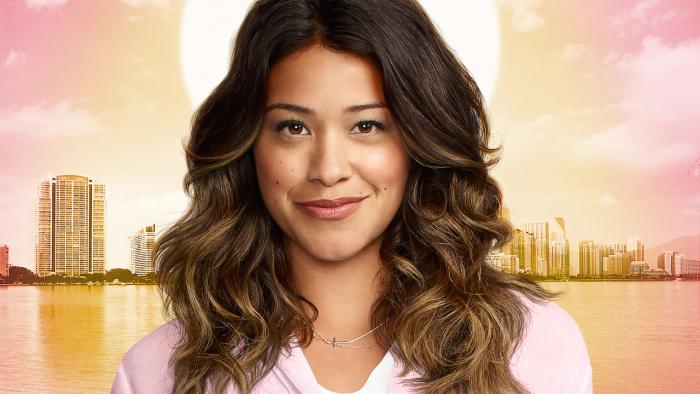 Making a serious romantic comedy-drama out of a genre as impenetrable as telenovelas seemed impossible, but Jane the Virgin manages to not only adapt a Venezuelan telenovela, it also manages to satirize and praise the entire genre and create a fantastic show in the process. Gina Rodriguez stars as the titular Jane, a 23-year old student who has been taught from the time she was young to save herself for marriage. In a mix-up, she accidentally becomes artificially inseminated during a routine medical checkup. Split between her boyfriend who has no interest in raising a child, and the child's donor, her boss and former teen crush, Jane must adjust to pregnancy and motherhood throughout the show. As with most telenovelas, Jane uses twists and turns to its advantage to create an incredible comedy-drama. The show has been praised by critics, and you can find out why by streaming the first four seasons on Netflix. The fifth and final season, picking up following the show's explosive season four finale, is currently airing.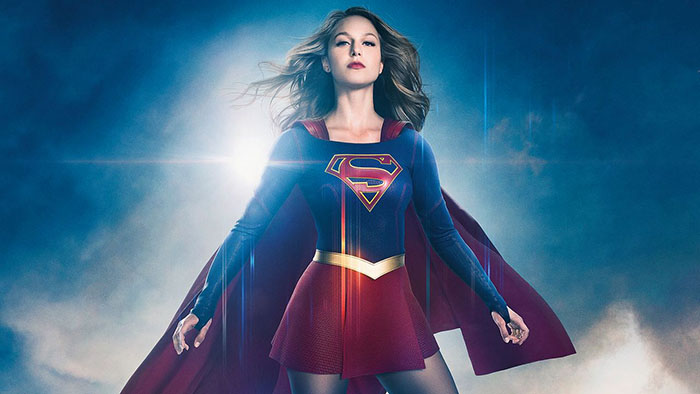 Originally aired on CBS before moving to the CW for its second season and beyond, Supergirl is one of several superhero shows developed by Greg Berlanti (see also: Arrow, The Flash, Legends of Tomorrow) and is set in the Arrowverse, sharing a universe with nearly every other DC superhero show on the air today (Gotham not included). The show follows Kara Zor-El, also known as Kara Danvers and played by Glee's Melissa Benoist, a Kryptonian living in National City who becomes Supergirl in order to protect the city and those she cares about the most. The show has aired four seasons, complete with crossovers with The Flash, Arrow, and Legends of Tomorrow. All five seasons are streaming.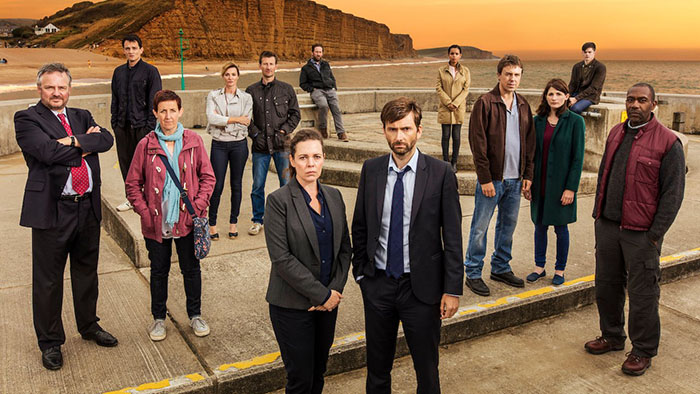 It's actually fairly surprising that Broadchurch isn't billed as a Netflix Original, as it has all the telltale signs of something distributed by the streaming service. It's British, for one, and was critically-acclaimed when first released in 2013. Instead, the show aired on BBC America in the United States, and later added seasons to Netflix. The show follows detectives Alec Hardy and Ellie Miller as they investigate the death of a young boy in the fictional small-town of Dorset. Broadchurch has been praised for displaying the impact that grief, media attention, and suspicion can have on a small town. The show ran for three series of eight episodes from 2013 to 2017, and all three are streaming on the service. Fun fact for Doctor Who fans: Alec Hardy is played by David Tennant, the tenth Doctor, and the show was created by Chris Chibnall, the showrunner for the thirteenth Doctor.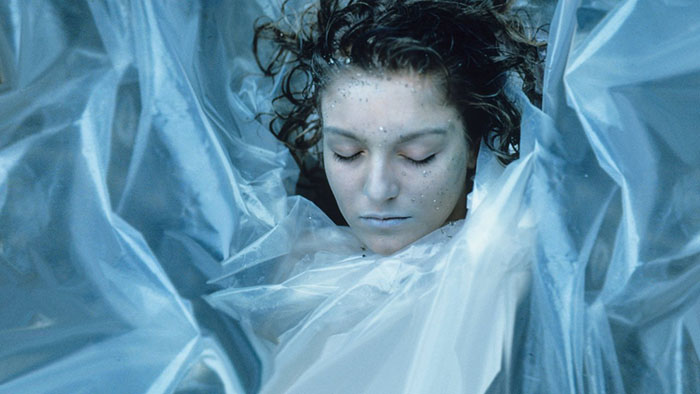 Chances are high that you're familiar with Twin Peaks, the infamous ABC drama that ran from 1990 to 1991 and had the entire country asking "Who Killed Laura Palmer?" The show was created and written by Mark Frost and David Lynch, director of films like Blue Velvet and The Elephant Man. The show, like many of his productions, uses surrealism and dream motifs to establish a haunting, mystic mood and atmosphere, which has led millions of fans of the series to become obsessed with the short-lived show. Despite only airing for thirty episodes in its original run, the show proved popular enough for a prequel film entitled Twin Peaks: Fire Walk With Me to be produced, and a limited series Twin Peaks: The Return to air in 2017 on Showtime (to critical acclaim; some have called the 18-episode sequel the best film of 2017). You'll only find the original series on Netflix, but if you're just getting into the Kyle MacLachlan-led series, you'll have to start here anyway.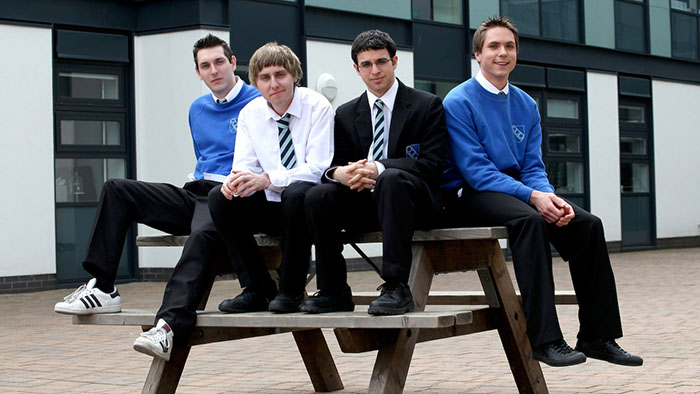 The Inbetweeners is considered a classic coming-of-age British comedy, filled with raunchy humor and a fantastic soundtrack. The series follows four suburban teenagers throughout their time at Rudge Park Comprehensive, the equivalent of high school in the United States: Will MacKenzie (Simon Bird), alongside his friends Simon Cooper (Joe Thomas), Neil Sutherland (Blake Harrison) and Jay Cartwright (James Buckley). As a coming-of-age story, the series focused largely on the foursome's school life, friendship, and their failed sexual encounters. After running for three series, two theatrical films were released.
The 25 Best Crime Dramas Streaming Now on Netflix [Spring 2021]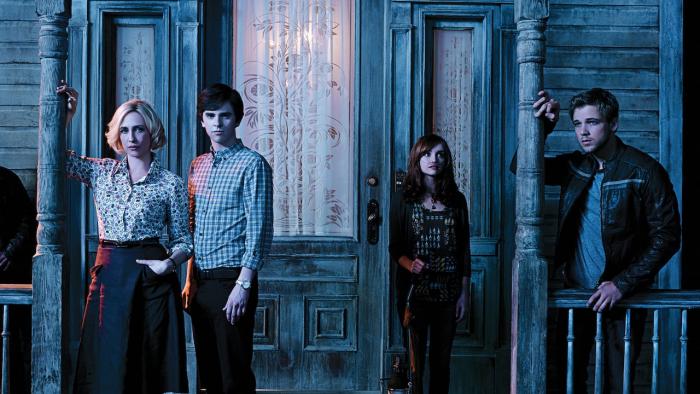 It's not often you see horror done well on television, thanks to the commercial breaks required by networks interrupting the mood and tone of an episode of any given show. Bates Motel manages to make it work, though, serving up psychological horror over five seasons that will shake you to your core. The show serves as a prequel to and a reimagining of Psycho, the 1960 Hitchcock classic that remains a horror staple nearly sixty years after its release. Developed by Carlton Cuse (Lost), Kerry Ehrin (The Wonder Years), and Anthony Cipriano, the show stars Freddie Highmore as a young Norman Bates, and Vera Farmiga as his mother Norma, who purchase a motel following the death of Norman's father. After an assault leads to Norman murdering a man in defense of his mother, the cover-up leads suspicion and conspiracy to the town of White Pine Bay. As the show continued, it gained critical acclaim for the acting from both leads and for its twists and turns through storytelling. All five seasons are currently streaming on Netflix.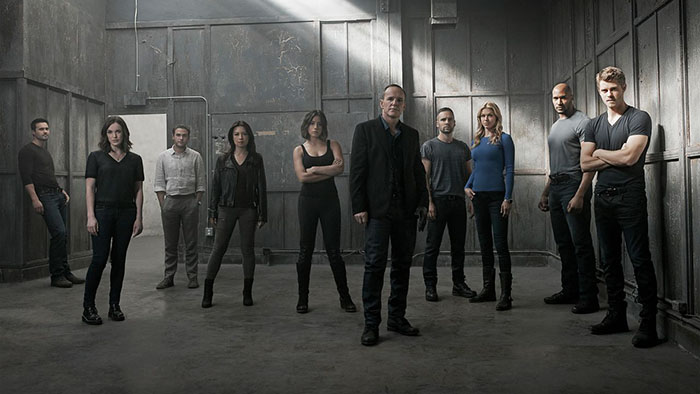 No one will ever call Agents of SHIELD high art, but the series does a pretty great job in translating smaller stories set in the Marvel Universe to your television. Agents of SHIELD started out with fairly-low critical-acclaim, but a high amount of viewers, and as the series has carried on, has seen a complete reversal of this situation. Created by Joss and Jed Whedon and Maurissa Tancharoen, the show follows Agent Phil Coulson (last seen murdered in The Avengers) who must deal with cases involving small-time criminals, heroes, HYDRA, and the Inhumans. The series has seen all sorts of crossovers with the MCU, including appearances from characters from the films like Maria Hill (Cobie Smulders), Nick Fury (Samuel L. Jackson), Peggy Carter (Hayley Atwell), and the Asgardian warrior Sif (Maximiliano Hernandez). Six seasons are streaming.
Starring a cast of heavyweights, the show takes place in London of the 1890s. It's a shameless mashup of 19th-century monster stories: Dracula, Dorian Gray, werewolves, and Frankenstein and his monster all play major roles. The core cast consists of Timothy Dalton as an aging adventurer, the brilliant Eva Green as a woman locked in a battle for her own soul, and Josh Hartnett as her tough American bodyguard (another Victorian-era cliche Penny Dreadful plays to the absolute hilt). The show came to an unexpected close after the season three finale, and you can find the entire series available for streaming on Netflix.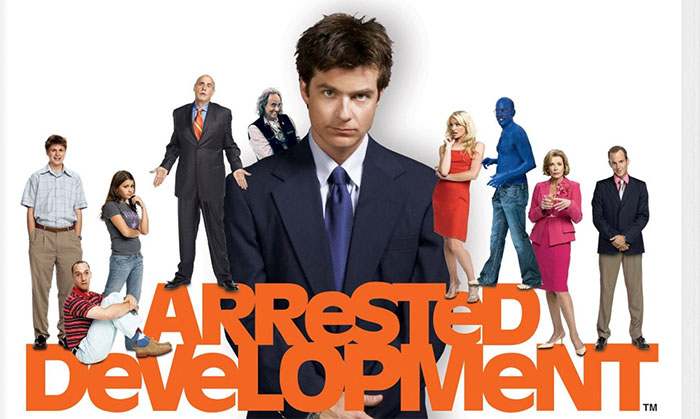 One of the few shows on Netflix to have been revived from a different network, Arrested Development premiered on Netflix on May 26th, 2013, just a few months after Netflix debuted their first original show, House of Cards. Arrested Development's original run from 2003 to 2006 on Fox was critically acclaimed, but a low viewing audience (for the time) meant it squeaked by quietly unnoticed by much of its potential fanbase. Years of strong DVD sales and, yes, streaming on Netflix, meant that the show was able to be picked up for a fourth season distributed by Netflix, exciting the fanbase and continuing the adventures of the Bluth family. Though the fourth season is occasionally seen as a disappointment (the cast, which includes Jason Bateman, Will Arnett, Jessica Walter, Jeffrey Tambor, Michael Cera, Tony Hale, David Cross, Portia de Rossi, and Alia Shawkat, have all gone on to do major film and television roles, which made scheduling the fourth season difficult), the show is absolutely worth watching in its entirety. All three original seasons, plus the two Netflix seasons, are streaming.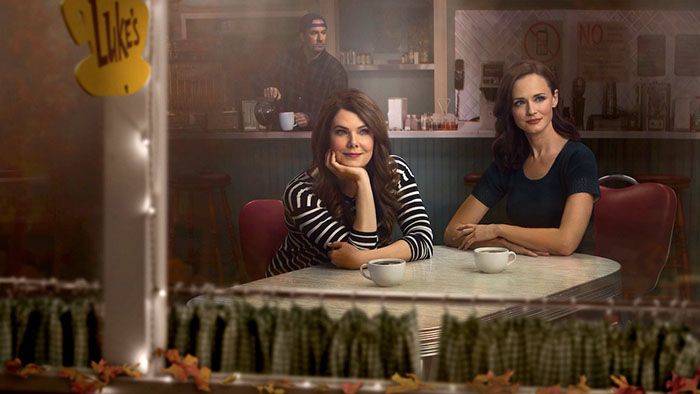 Though the show's been off the air for more than a decade now, Gilmore Girls still stands strong as an incredible series for anyone in love with sharp writing and a spot-on mix of comedy and drama. The show follows the titular girls, Lorelai Gilmore and her daughter Rory, whose lives are changed forever when Rory is accepted to a prestigious private high school. When Lorelai can't afford to cover the payment and enrollment fee to the school, she returns to her parents, from whom she's been estranged since becoming pregnant with Rory at sixteen. Her parents, Emily and Richard, agree to help on one condition: they must be allowed back into the lives of their daughter and granddaughter. Gilmore Girls' first three seasons make up some incredible drama, and while the back of the show doesn't quite hit the highs of Rory's life at high school, it's still a show worth watching. Bonus: Netflix brought the show back for a four episode reunion in 2016, titled Gilmore Girls: A Year in the Life.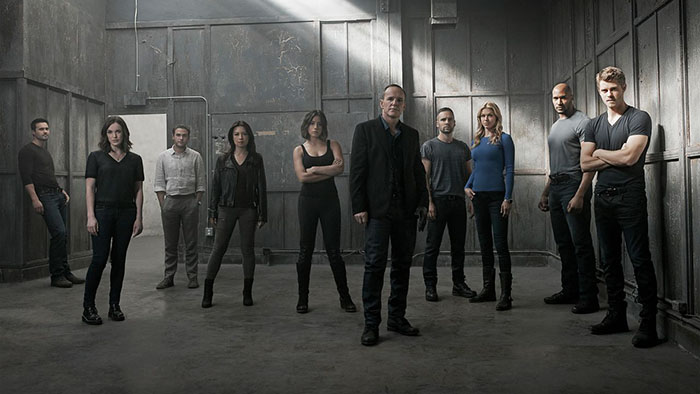 One of CBS's longest-running procedural dramas, Criminal Minds has aired for 14 full seasons on CBS, telling the story of the FBI's Behavioral Analysis Unit (BAU) based out of Quantico, Virginia. Unlike most crime shows, Criminal Minds focuses almost exclusively on the criminal rather than the crime, telling the story behind what they're doing and focusing on psychoanalyzing the criminal at hand. The series has a long history of rotating actors and characters, making it difficult to pin down the exact lead of the series. Actors featured in the show have included Mandy Patinkin, Thomas Gibson, A.J. Cook, Paget Brewster, Joe Mantegna, Jeanne Tripplehorn, Aisha Tyler, and many more. With more than 300 episodes under its belt, the show has plenty for new and old viewers alike, with the first twelve seasons currently streaming on Netflix. The fifteenth and final season just wrapped up on CBS.
14

Fullmetal Alchemist: Brotherhood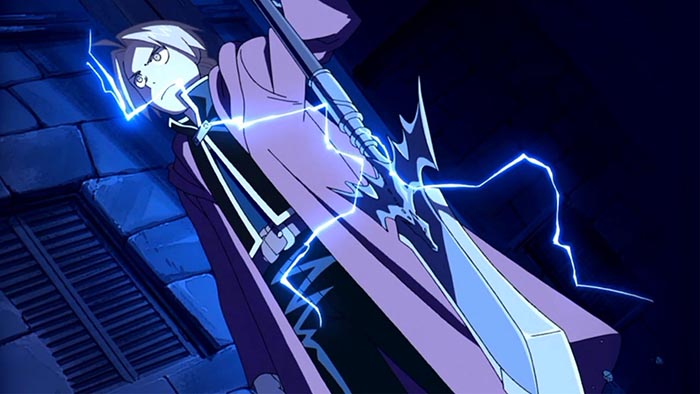 Fullmetal Alchemist: Brotherhood is the second adaptation of the popular mango Fullmetal Alchemist, which was first adapted into an anime series in 2003. Unlike that show, which loosely followed the events of the manga, Brotherhood follows the books almost exactly, adapting all 27 volumes of the original manga into a full series. Brotherhood does assume you've seen the original series, only giving the original arcs a few episodes before it dives into the content not touched by the original series. As with the original FMA, Brotherhood follows brothers Edward and Alphonse Elric, raised in a remote village by their mother. When she dies, the two try to revive her using alchemy, only for Al's body to be obliterated in the process and for Ed to lose his left leg. Ed, in a last-ditch effort, sacrifices his right arm to bring his brother back to life using a suit of armor nearby. The two begin the journey into alchemy, only to discover a full-blown conspiracy along the way. Both the original series and the entirety of Brotherhood are streaming on Netflix.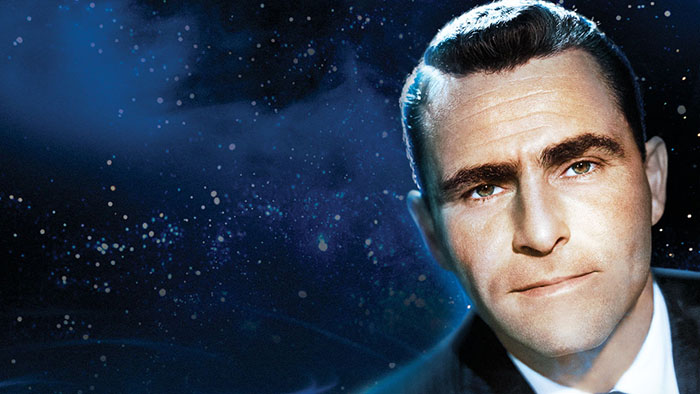 Are you a fan of Black Mirror? Found yourself interested in the anthology series where science-fiction is mixed with social commentary? If you're tired of waiting between seasons for new episodes of Charlie Brooker's nightmare dystopia, you should check out the series that directly inspired Black Mirror: The Twilight Zone. Ran on CBS from 1959 to 1964 in its original run, Rod Serling's The Twilight Zone served as a launchpad for dozens of aspiring actors and writers to cut their teeth working on nightmarish scenarios. Over 156 episodes, Rod Serling used science-fiction, fantasy, and psychological horror to tell stories about the human condition. It can be tough to decide where to start with this series, which has all but season four streaming on Netflix. Check out Serling's favorite episodes, "Time Enough at Last" and "The Invaders," if you're looking for an entryway into the show; "To Serve Man" and "It's a Good Life" are also excellent starting points. A new series has been commissioned by CBS for 2019, run by Get Out's Jordan Peele.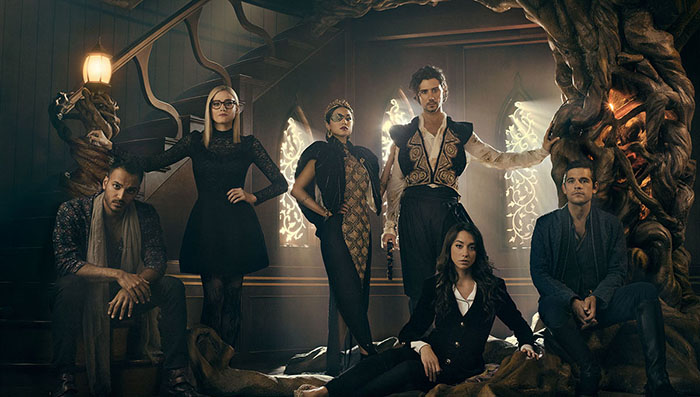 The Magicians takes an adult, intensely cynical look at the tropes of some famous children's fantasy books. Quentin Coldwater (Jason Ralph) is a graduate student addicted to a Narnia-type book series, who discovers the world of the books is more than just escapism. He ends up at an elite school for young magicians (sound familiar?), makes a bunch of misfit friends, and ends up transported to the universe of his favorite fantasy novels. Meanwhile his childhood friend Julia (Stella Maeve) breaks into the world of magic by less traditional means. All five seasons are streaming.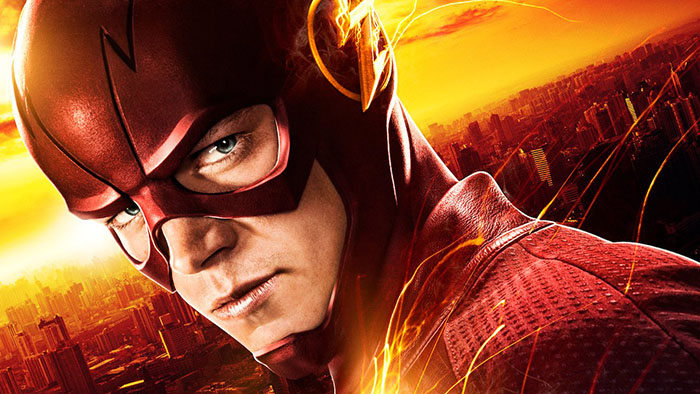 Often considered the best of The CW's Arrowverse shows, The Flash was the second DC show created by Greg Berlanti and his team of writers, following the success of Arrow. The show has a lighter tone than its older sibling, using The Flash's humor to its advantage to tell the story of how Barry Allen became The Flash. Glee's Grant Gustin stars as Allen, a forensics expert who is struck by lightning following an explosion in the S.T.A.R. Labs particle accelerator. When he awakens following a nine-month coma, he discovers he can move at a superhuman speed, and becomes the superhero known as The Flash. The first two seasons were critically-acclaimed upon release; the third season also received positive reviews, albeit slightly lesser thanks to a messy multiple-universe plot. The first six seasons are currently streaming on Netflix.
The 25 Best Thrillers Streaming on Netflix [Spring 2021]
One of The CW's most popular shows of the last few years, The 100 is based on the 2013 book series of the same name, and follows a group of young post-apocalyptic survivors as they explore Earth for the first time. Set 97 years after a nuclear apocalypse wiped much of the life off of Earth, the remaining members of humanity survive on a space station orbiting Earth, known as "The Ark." In order to test the habitability of the planet, one hundred juvenile delinquents are sent from the ship to the surface of the Earth, and discover that plenty can change in a century. The show's early seasons received positive reviews, with some calling the show one of television's best guilty pleasures. Six seasons are streaming.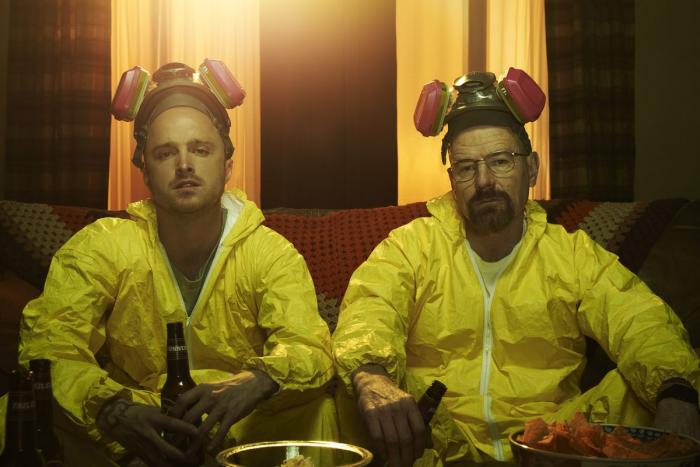 Often considered one of the best television shows ever made, Breaking Bad follows a supposedly mild-mannered chemistry teacher who is diagnosed with terminal cancer and decides to make some quick money by putting his chemistry knowledge to good use: cooking meth. The show features incredible performances from the lead actors, amazing cinematography and direction, and some tough questions about human nature. Bryan Cranston, then fresh off his comic turn on both Seinfeld and Malcolm in the Middle, stars as Walter White in a star-making performance, with Aaron Paul as his assistant Jesse Pinkman and Anna Gunn as his wife, Skyler. The entire series is currently streaming.
8

Star Trek: The Next Generation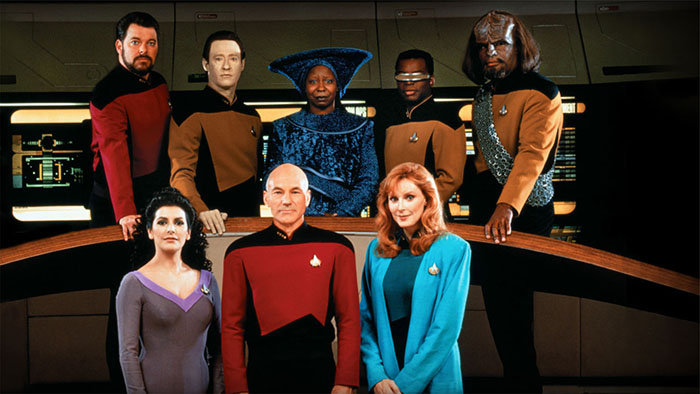 Star Trek as a franchise has now seen six distinct live-action series aired on television and the web (Discovery recently ended its first season and has been renewed for a second) and thirteen feature films (with a planned fourteenth from director Quentin Tarantino sometime in the future), and somehow, The Next Generation is still considered the crown jewel in the entire franchise. Though the first season of TNG is a slow start, the series eventually became acclaimed by critics around the country for its take on human problems in a science-fiction setting. Starring Patrick Stewart (X-Men, the Royal Shakespeare Company) and an ensemble cast (including LeVar Burton and a young Wil Wheaton), the show uses the original ideas behind Star Trek and helps bring them into a new decade, complete with improved effects and sets and better acting. The show won 19 Emmy awards during its run, and remains the only syndicated show to be nominated for an Emmy for Outstanding Drama Series.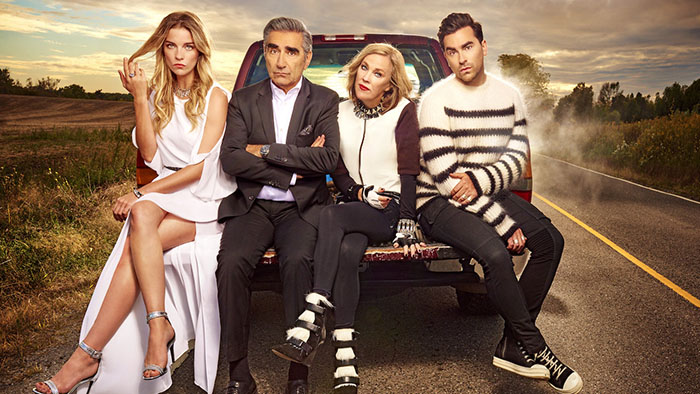 A cult hit that gained popularity thanks in part to Netflix, Schitt's Creek follows the Rose family, a wealthy clan that includes video store magnate Johnny (Eugene Levy), his wife and former soap opera actress Moira (Catherine O'Hara), and their adult children David and Alexis (Daniel Levy and Annie Murphy), who lose their fortune after being defrauded by their business manager. They are forced to rebuild their lives with their sole remaining asset: a small town named Schitt's Creek, which they had bought their son as a joke birthday gift back in 1991. The Roses relocate to Schitt's Creek, moving into two adjacent rooms in a run-down motel. As the family adjusts to their new lives, their well-to-do attitudes come into conflict with the more provincial residents of Schitt's Creek, including mayor Roland Schitt (Chris Elliott), his wife Jocelyn (Jenn Robertson), and the motel's manager, Stevie (Emily Hampshire).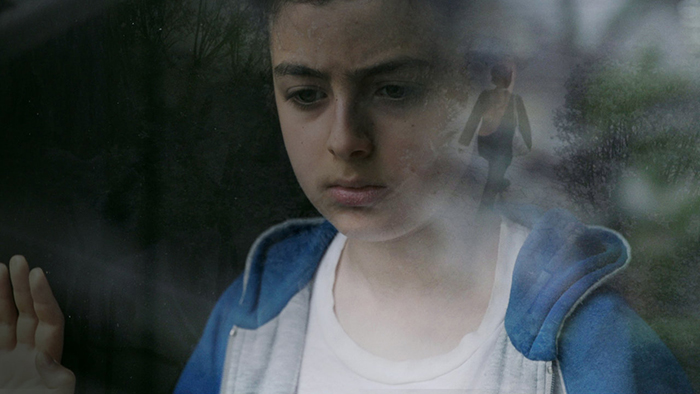 The Sinner was USA's breakout hit in the summer of 2017, and it's obvious to see why. The show is gorgeous to look at, with excellent cinematography and shot composition, the acting is phenomenal, and considering the show is an anthology series, each season both past and current will always tell a complete story from beginning to end. In The Sinner's first season, a woman admits to fatally stabbing a man at the beach, but she has no memory of why she may have performed such a crime. With a cast including Jessica Biel, Bill Pullman (who returns in both seasons two and three), and Christopher Abbott, The Sinner is perfect for anyone who enjoys anthology series and crime dramas. Two seasons are streaming.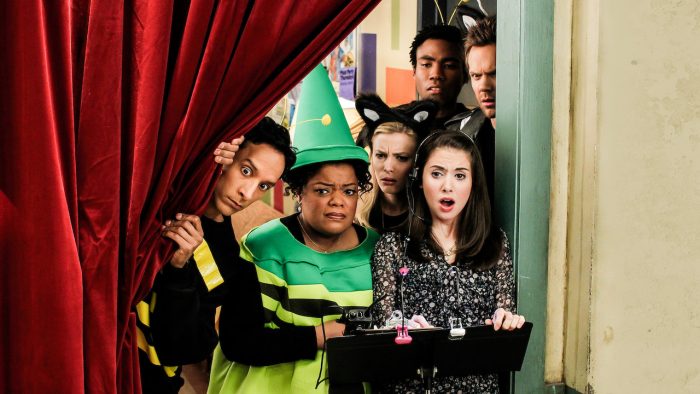 Before Dan Harmon went on to co-create Rick and Morty, he worked for five seasons on Community at NBC. And while his most recent creative efforts have been one of Adult Swim's most popular shows to date, Community—as critically-acclaimed as it is—continues to remain a cult hit. That might finally change with all six seasons of Community now streaming on Netflix. The show follows Jeff Winger (Joel McHale), a disgraced lawyer who returns to community college to actually finish his degree. There he meets a lovable gang of misfits (played by, in no particular order, Donald Glover, Chevy Chase, Yvette Nicole Brown, Alison Brie, Gillian Jacobs, and Danny Pudi), who slowly become the family he never had. Community might have aired the same night at The Office and Parks and Rec, but this is a much weirder show—one that can morph into an action movie, an espionage thriller, a David Fincher homage, a mockumentary, or even an animated Christmas special at will.
4

Avatar: The Last Airbender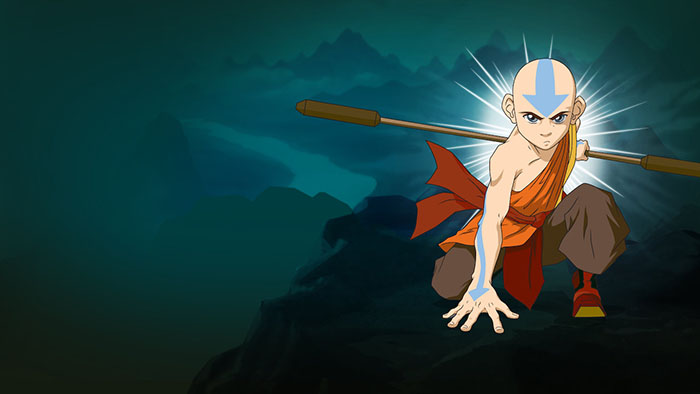 Two types of people exist: either you've already fallen in love with this show, or you haven't watched it yet. For those in the latter camp, do not let the Nickelodeon logo or the child-friendly tone of the first handle of episodes fool you—this is one of the best shows to ever air on TV, period, and a show perfect for all ages. Avatar is a fantasy set in a world of elemental magic, and tells the story of a young boy named Aang, who runs away from his home at an Air Temple after learning he's the reincarnation of the Avatar, master of all four elements. After getting lost in a storm, he reawakens 100 years later, only to learn that the Fire Nation has waged war against the rest of the world, and the hope of the free world rests in his hands. The sequel series, The Legend of Korra, arrives August 14th.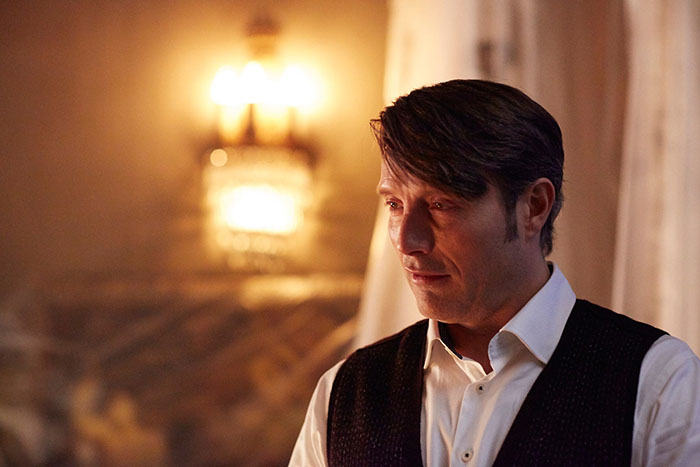 An NBC series that, frankly, never seemed to fit well with the rest of the output from the network, Hannibal is a retelling of the story originally told in the novels by Thomas Harris. The series focuses on the relationship between FBI special investigator Will Graham and Dr. Hannibal Lecter (played here, respectively, by Hugh Dancy and Mads Mikkelsen). The two initially begin working together, before it becomes obvious that their fate is far more complicated than it seems. The series lasted for three seasons before being cancelled by NBC for its low ratings, but was critically acclaimed during its run, even now continuing to be praised by fans and newcomers alike. All three seasons are currently streaming on Prime. For years, rumors surrounding a revival have continued; however, beyond official confirmation of conversations surrounding reviving the series in August of 2017, no official word has come yet.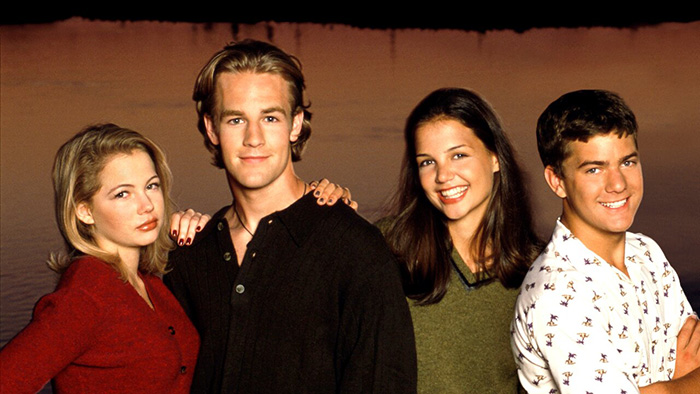 A quintessential teen classic, Dawson's Creek has arrived on Netflix for the first time in years, and that means it's time to stream all the laughs, tears, and small joys over and over again. Dawson's Creek follows Dawson Leery (James Van Der Beek), an aspiring filmmaker who sees Spielberg as his personal hero. Along for the ride are Dawson's best friend Joey (Katie Holmes), who has been in love with him since childhood, Dawson's slacker friend Pacey (Joshua Jackson), and Jen Lindley (Michelle Williams), who recently moved to Massachusetts from New York City. The show ran for six seasons on The WB, and basically established a template for high school soaps that countless series followed for years to come.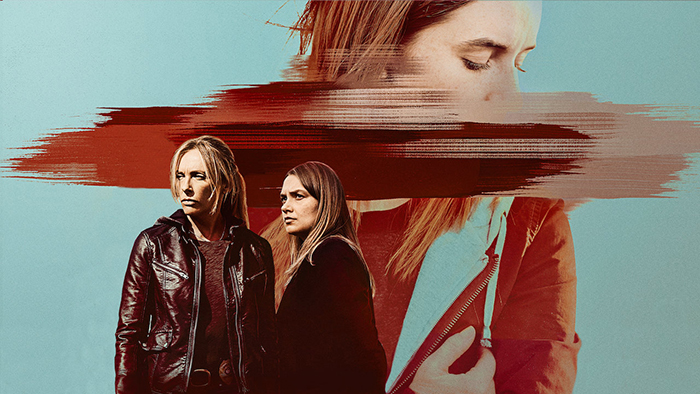 Unbelievable was one of 2019's most acclaimed shows, regardless of platform, but you'd be forgiven for not having watched it yet. The Emmy-nominated miniseries tells the story of "Marie," a victim of sexual assault who isn't just turned away by police—she's charged with lying to police about her case. The series is based on a true story, dramatizing Washington and Colorado serial rape cases that occurred between 2008 and 2011. Kaitlyn Dever (Booksmart, Short Term 12) stars as Marie, while Toni Collette and Merritt Weaver star as the detectives in charge of the serial case. All three actresses received critical acclaim for their performances, with Toni Collette winning a Critics Choice Award in 2020.
Disclaimer: Some pages on this site may include an affiliate link. This does not effect our editorial in any way.