The Best FPS Games For PlayStation 4 [September 2020]
While a new generation of gaming consoles may just be around the corner, your PlayStation 4 remains one of the best consoles ever released. With a huge library of games, including some of the best exclusives ever made, sticking with the PS4 while the new PlayStation 5 builds out its library makes a whole lot of sense.
Of course, just because you're sticking with a current-gen console doesn't mean you're stuck playing the same old games. If you're looking for an exciting new first-person shooter for your PS4, you're in luck. From classic ports to brand-new experiences, you have a huge amount of choice when it comes to jumping into an FPS. From Doom to Wolfenstein, these are our ten favorite FPS games on the PS4 in no particular order.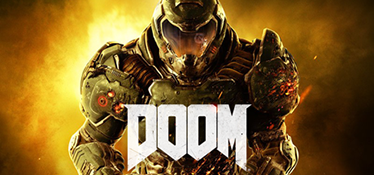 In Bethesda and id Software's reboot of the classic first-person shooter, Doom takes players back to Hell for a fast-paced, action-packed FPS title that is everything you could ever want from the genre. The game begins on Mars, as the unnamed space marine works towards killing every demon summoned to the red planet. Unlike Doom 3, which put the action in a slower-paced horror title, Doom returns to a fast-moving shooter, a game designed around being as bloody and ruthless as possible. Everything you love is here, from the chainsaw mechanic to the classic shotgun players know and love, with a brand-new combat system that is designed around the player being as vicious and bloodthirsty as possible.
If you've already played 2016's Doom, a sequel, Doom Eternal, is also available. Doom Eternal takes everything players loved about 2016's reboot and scales it up, bringing in new lore from every corner of the series and making some of the baddest monsters around bigger than ever before.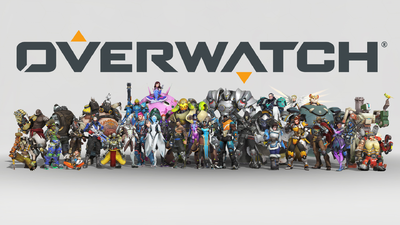 The game that helped to launch the hero shooter genre, Overwatch is one of the most successful and popular games of its generation, and another hit in Blizzard's huge catalog of award-winning titles. Overwatch blends FPS and MOBA elements together to create a teamwork-focused multiplayer shooter unlike any other. Four years post-launch, Overwatch now has a ton of updated maps, game modes, and heroes to play from, so if you're looking for a FPS experience that is always changing, you'll find it in Overwatch. Of course, if you're new to the game, you might also be better off waiting for Overwatch 2, which, despite being announced in 2019 with no time table, is still slated to arrive on PS4.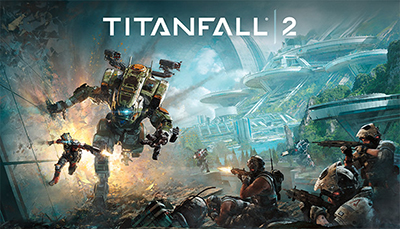 Titanfall 2 isn't just one of the best first-person shooters on PS4—it's one of the best all-around games, period. Don't worry if you haven't played the first Titanfall either; that game isn't on PlayStation and also lacks a campaign altogether. Instead, Titanfall 2 brings an all-new original story, and it's easily one of the best first-person shooters campaigns ever made. What sets Titanfall 2 apart from other modern FPS titles all comes down to movement. In addition to advanced mechanics like bunny-hopping and wall-riding, Titanfall 2 also hooks the player up with Titans, giant mechs you can summon from the sky in order to pilot in combat. The campaign doesn't just deliver a blockbuster-sized adventure—it also gives players a way to master these abilities, a must for anyone looking to compete in multiplayer.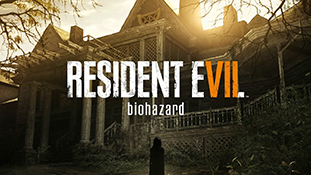 You might think of Call of Duty when you think of an FPS, but if you expand your definition just a bit, you can dive into the world of horror. After middling fifth and sixth entries in the long-running series, Capcom took their most popular horror series and did something brand-new with it, for the first time since Resident Evil 4: they took it first-person, pushing the violence in your face and making the game scarier than it ever has been before. Resident Evil VII: Biohazard is a first-person shooter survival horror game where you play as Ethan Winters, a man who receives a mysterious letter from his wife Mia, a woman presumed dead for three years prior to the start of the game. When he arrives at the supplied address, a house owned by the Bakers, he finds much more than he bargained for: a family full of evil, mutated beings out for blood. After learning both Mia and the Bakers are infected with a disease, he works with a mysterious contact named Zoe to save his wife—and to make it out alive. Resident Evil VII is horrifying and a great return to the series' roots.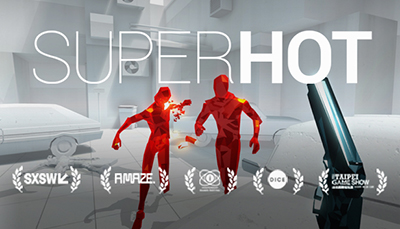 Time only moves when you move. That's the concept behind SUPERHOT, which turns what would otherwise be a normal FPS into a nail-biting blend of puzzle and action. Every bullet and melee weapon you'll face is a one-hit kill and you're vastly outnumbered, so even with time frozen, you'll need to think fast if you want to survive. SUPERHOT was praised for its gameplay and unique story when it first arrived back in 2016, and two follow-ups have helped to expand the franchise into something much larger. The first expansion, SUPERHOT VR, takes you into the world of virtual reality for a truly mind-bending experience (though you'll need a PSVR headset to play). The second expansion, SUPERHOT: Mind Control Delete, turns the game into an ever-evolving roguelike, and is available as a standalone purchase.
5

Tom Clancy's Rainbow Six: Siege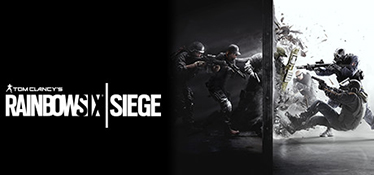 What started with a soft thud has been nursed back to health, becoming one of the must-play multiplayer titles on PlayStation today. Rainbow Six Siege was first released two and a half years ago, to semi-positive reviews and initially-weak sales. Spawned from the cancelled Rainbow Six game Patriots, the Ubisoft-developed title has grown a massive fan base and turned itself into a major eSport, all thanks to the developer care and a series of updates that took the game from a solid base with imperfect playability, to a game that has potential, promise, and some excellent gameplay. In the game, you and other players work together as a team of counter-terrorists, playing through a series of game modes like Hostage, Bomb, Secure Area, and Tactical Realism.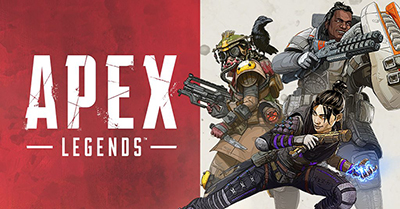 From Respawn Entertainment, the development team behind Titanfall and Star Wars Jedi: Fallen Order, Apex Legends is one of the newer entries in the battle royale genre. Unlike Fortnite, however, Apex Legends puts the emphasis on teamwork sending you and two other players into the game together to fight against nineteen other teams. As with any online multiplayer game, players can match with friends online or join random players to jump into the match. Once you're on the ground, you and your squad will need to find weapons, armor, and other equipment while battling other players. Some of the movement options from Titanfall—which this game shares a universe with—make it into Apex, including zipline movement and sliding over inclined surfaces. If you're looking for a solid competitive title that isn't Fortnite, this is the game for you.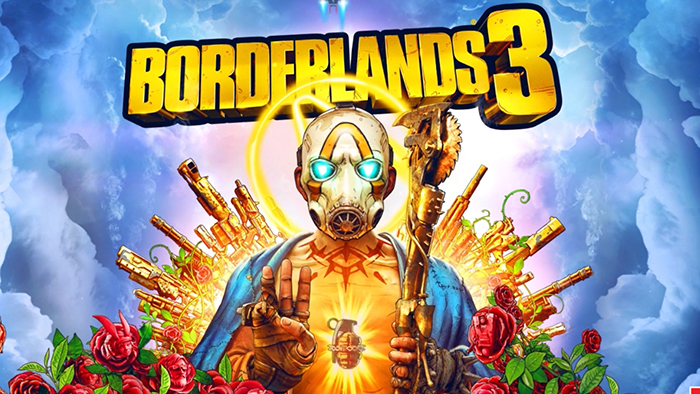 Fans had to wait a long time for a new entry in the long-running looter-shooter RPG series, but in 2019, developers Gearbox finally delivered. If you've played a previous Borderlands game, you know what you're getting into here. You'll be given a series of quests and side missions to tackle in either single, co-op, or online mulitplayer as one of four classes. Enemies drop a ton of loot, and you have more than a billion options for your weapons. This time around, you're trying to stop Troy and Tyreen Calypso, twin cult-leaders who are trying to harness the power of Vaults spread around the galaxy. A whole ton of add-ons and DLC expansions also make this one of the best live service experiences you can find today, so stop hesitating and jump in.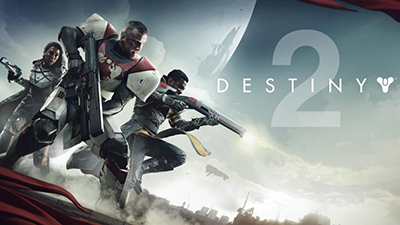 As the fourth expansion for Destiny 2, Shadowkeep might seem like a bad place to start, but a few launch bugs aside, Destiny 2 has never been so welcoming for newcomers. As the first expansion to launch following Bungie purchasing the rights to the game back from Activision, Bungie has gone ahead and made the original base game free-to-play under a new title: Destiny 2: New Light. In addition to all of the content from vanilla Destiny 2, you'll also find every activity from Curse of Osiris and Warmind included for free. That's an exciting venture for any video game, and it means players can get a ton of game for absolutely free. Once you're caught up, you can start jumping into Shadowkeep, which sees you returning to the Moon for the first time since Destiny.
1

Wolfenstein: The New Order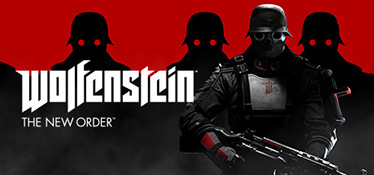 A sequel to the 2009 reboot, Wolfenstein: The New Order surprised players and critics alike when it was released in 2014 to massive critical and commercial success, delighting the likes of everyone who played it. An action-packed first-person shooter with a tale of Nazis in an alternate-history United States, the game picks up three years after the last title, when, in 1946, hero B.J. Blazkowicz and his associates fail to infiltrate enemy lines, before being captured in a Nazi laboratory. Though B.J. manages to escape the clutches of the Nazis, he hits his head and falls unconscious for fourteen years. Now in 1960, B.J. learns that the United States lost the war against the Nazis in 1948, transforming the US into a Nazi-run regime. B.J. takes up his new role in the Resistance, fighting against the Nazis to try to win back control of the United States. The game is a chilling take on alternate World War II history, and is one of our favorite stories in an FPS game to date. A sequel, Wolfenstein II, was released in 2017, to similar critical success.
Disclaimer: Some pages on this site may include an affiliate link. This does not effect our editorial in any way.