The 40 Best Free Android Games [January 2021]
As with any digital market, the Play Store is overrun by loads of poorly optimized, boring, or straight-up bad mobile games, especially when you're trying to find free games. It can be difficult to tell the difference between a quality game and a quick cash-grab, especially with the popularity of in-app purchases disguising pay-to-win games as "free." So we've done the hard work for you—we've found some of the best free games on the Play Store available today for download.
These games aren't perfect titles, and many of them typically contain ads or free-to-play mechanics, but in our testing, each game has been found to offer a nice compromise between in-game purchases or advertisements and quality free gameplay. And of course, we've included games from as many genres as we could, in order to make sure something on our list appeals to everyone. So whether you're a casual player, or a dedicated gamer looking for something to play on the way to work, we'll have you covered in this round-up of the best free games on Android.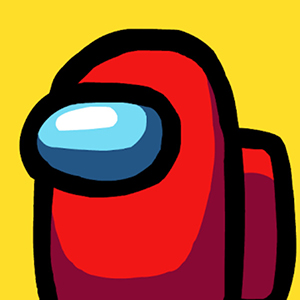 Here's an easy pick for this list: Among Us is the hottest game of fall 2020, and a must-have for Android owners everywhere. Among Us will be familiar to anyone who has ever played Werewolf, Mafia, or any of the dozens of offshoots built over the last thirty years. The concept is simple enough: you fill the role of a crewmate on either a spaceship, HQ, or a planet base, performing multiple tasks as you wander around the map with up to nine other players. Of course, there's a twist: some of the crewmates are actually imposters, alien invaders looking to kill the crewmates and cause chaos. While the crewmates work around the ship, fulfilling tasks and controlling the environment, imposters are able to control the ship's central computer, teleporting around the map and slowly killing crewmates in privacy.
Once a dead body is found and reported by a crewmate, you'll be forced into a chatroom to discuss which of the characters seems to be the imposter. As you chat (using your keyboard; Among Us has no voice chat) amongst yourselves, you'll need to determine who seems to be the imposter using clues and trusting your allies to align behind a person. Once you've reach a consensus, you can vote for the player you want to eject from the map. If the crew ejected the imposter, they'll win (or be taken to the next round to find another imposter). If the crew injected another crewmate, they'll be returned to the game for another round—with one less crewmate to keep them safe.
It's an addicting game, and a great mobile twist on a party game that has kept huge swaths of people entertained for decades now. Among Us doesn't feature a ton of options outside the main gameplay loop, but it does provide users with options for online and local play, room codes, and freeplay.
Although free on mobile Among Us has a few in-app purchases, including the option to remove ads for just $1.99. You can also pick up some premium skins for your player character, to help you stand out among the crowd. Hats and pets are also available, included in bundles for a couple of dollars each. Despite the in-app purchases, this is a great game that is easy to play without dropping a single cent. The player base is huge, and the dev team recently canceled a planned sequel in order to build those features into the already-existing game file.
39

Animal Crossing: Pocket Camp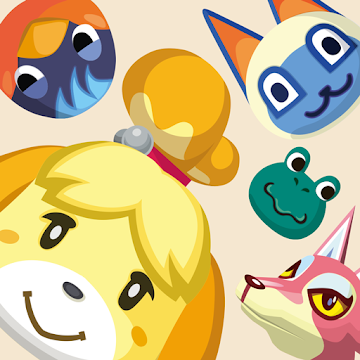 Animal Crossing has been a worldwide phenomenon since the release of the first title on the Gamecube in North America (though it first appeared on the N64 in Japan), and each mainline title has set a new standard for the series. It's been years since Animal Crossing: New Leaf was first released for the 3DS, and fans have finally jumped into a new game with the release of New Horizons. With Pocket Camp, the series comes to mobile for the first time. Unlike the standard series, Pocket Camp sees you moving to a campsite to decorate to your liking, using furniture made out of materials like wood and cotton that you can gather from the communities surrounding your campsite. While previous games in the series forced you to use one of several preset characters for your avatar, Pocket Camp finally adds the ability to customize your characters with skin tones, gender options, and so much more.
With your own custom character in tow—controlled by dragging your finger around the screen or by tapping on the area you want to move to—you can change their costume, craft different types of furniture and decorations, and even invite other players or in-game animals to your campsite. Nintendo has increased the gamification of the series with this new game, with a new quest system that allows you to gain rewards by completing specific goals throughout the game. Your avatar has an experience level that translates directly to your relationships with other characters, and you can gain bonuses throughout the game by completing certain quests in specific timeframes. There are a ton of microtransactions in the game, unfortunately, and waiting for your furniture to be built can take hours or even days to complete. But for those looking for a free version of Animal Crossing they can play anywhere, you can't beat what's offered by Nintendo.
38

The Battle of Polytopia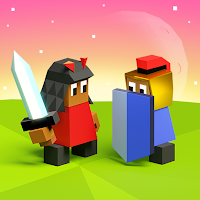 The Battle of Polytopia is a cross between a kingdom-building game and a strategy-battle game, similar to Civilization and other 4X games, though pared down to offer less complex gameplay designed for mobile titles. It features a welcoming graphical style that, unlike games like Rusted Warfare and Age of Civilizations, greets new players with a colorful world filled with fun environments and cute graphical flourishes. You begin the game by selecting a tribe to compete as throughout the game, though it's worth noting that most remain locked until you purchase them through the app's in-app purchase market. Two different game modes are available from there, which give options between dominating the full board or competing against 30 enemies to earn a high score. After selecting both your game mode and your tribe, the world loads in, which allows you to begin expanding your city and casting in new characters.
From there, the game becomes a fairly standard turn-based strategy game, rebuilt from the ground up to more easily support mobile devices. Because the game isn't trying to emulate what we've seen from different mobile ports of strategy games, it manages to create an experience that should satisfy anyone looking for on-the-go strategy while maintaining modern game design. You'll still find all the same formulas you love from the genre, including resource management, exploration around the world, and a rewarding turn-based combat system, but it feels designed for this generation of devices. Though the game might not offer enough complexity for some old school fans of RTS and other tactical-style games on Android, anyone looking for a mix of challenge, game styles, and strategic elements in their mobile games will fall in love with what Polytopia offers.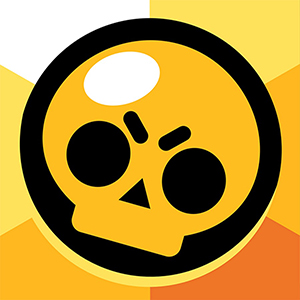 Supercell is no stranger to mobile games, having developed both Clash of Clans and Clash Royale, two of the biggest hits on Android and iOS ever. Released at the tail end of 2018, Brawl Stars follows in their path, with Supercell creating an accessible free-to-play MOBA title that manages to deliver an excellent gaming experience without sacrificing the special touch that makes their games so addictive. As a MOBA, Brawl Stars sees you tackling one of a number of game modes to take on opponents in online arenas. Once you've chosen from your game mode, you'll select your brawler, each with their own unique offensive or defensive loadout.
The best thing about Brawl Stars are those game modes. Gem Grab, Bounty, Heist, and Brawl Ball are all 3v3 modes, where you'll have to collect gems, earn stars, crack your opponents' safe, or score goals in an online game of soccer, respectively. Showdown, meanwhile, allows for solo or duo matches, where you enter a battle royale to fight against dozens of other players. All in all, Brawl Stars is our favorite game from Supercell yet, showing how far they've come since the launch of Clash of Clans. It's well worth checking out, even if you're new to MOBAs as a genre.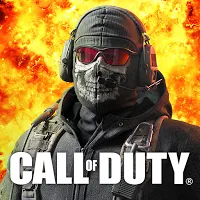 If you're on the hunt for a free-to-play first-person shooter on Android, you absolutely cannot beat Call of Duty: Mobile. This game is one of the biggest mobile surprises of the last year, a game that is easily Activision's best mobile output in years. While it's not without its fair share of quirks when it comes to playing a mobile game—there are plenty of microtransactions, after all—the game is filled with features and modes that make it the best FPS on Android. That all starts with the near-console quality graphics. This is easily one of the prettiest games on Android, with fully-featured HD graphics that help immerse you in the gameplay. While graphics don't make a bad game good, they truly help make this game great.
A number of maps from both Black Ops and Modern Warfare are available here, along with a new map capable of hosting a 100-person battle royale designed from the ground up for mobile. Customizable loadouts, ranked modes and clan prizes, and friends list help to make this one of the best ways to game on Android in 2020. No matter your taste in Call of Duty, there's something for you here. From 5v5 team deathmatch to search and destroy, more than five game modes help keep the game feeling fresh and new every time you jump in for another match. As we said up top, Call of Duty: Mobile does have a number of microtransactions to choose from, ranging up in price as high as $99.99. Still, they're fairly avoidable, and with CoD on mobile, you're jumping into one of the most active communities on Android today.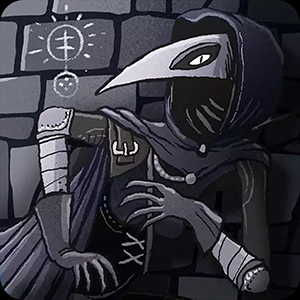 Card games might not be everyone's cup of tea, but the past few years have seen some of the most innovative and enjoyable mobile gaming coming from card-based games. In 2015, we saw the release of Arnold Rauers' Card Crawl, a battle-card mashup that uses abilities and skill-based gameplay mechanics to accomplish your goals. Card Crawl was an instant classic, with great gameplay, artwork, and music all combining to make one of our favorite free-to-play games on the Play Store, and in 2017, Rauers' returned with a sequel titled Card Thief. With all-new mechanics and power-ups, Card Thief has already skyrocketed to become one of our favorite free games on the Play Store.
In Card Thief, the goal is simple: clear the entire deck of cards, eliminating unknowing enemies, disabling torches, gathering gold and other treasures, all without getting caught. Once the deck's been cleared, the exit will appear, and you can make your way out with your bounty. Sounds simple enough, and it is accessible enough for most to jump in without a second thought. But don't be fooled—this isn't an easy game. With a mix of puzzle, role-playing, stealth, and card-based mechanics, Card Thief is far deeper in gameplay than most might initially think. Every move and turn is taken on a 3×3 card grid, with new cards being dealt from the 54-card deck each turn to replace the cards you clear. You move your player card—one of the nine on the board—around the other eight cards, keeping an eye on your always-changing stealth rating that stops you from getting caught, avoiding and destroying guards that stand in your way. As far as card games go, it's one of the best on the Play Store.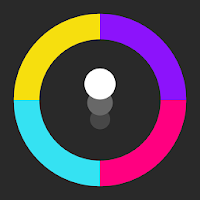 Color Switch has a specific kind of addictive quality we very rarely see outside of a few notable titles. The moment you begin playing this, you'll likely think of a game like Super Hexagon, where you controlled a small triangle trying to navigate through a fast-moving series of hexagons closing in on you, or perhaps you're more familiar with Flappy Bird, a game where tapping and the timing of obstacles became a must-play style of platformer. In Color Switch, you take control of a small colored ball that aligns with one of four predetermined colors. Once you tap on the screen, you must tap repeatedly to raise the ball, stopping only to have the ball fall or to make it retain a relatively stable position on the screen. In your way of ascending up the display, you'll find rotating circles, triangles, lines, and other objects made up of different colors, only one of which matches the color of your ball.
Using exact timing, you must manage to move the ball up the display to make its way through colors matching the ball's own, as touching a non-matching color will cause your ball to explode—and your game to end. It might sound simple, but the game is deceptively difficult. Hitting a high score on the game will fill you with an immense feeling of pride and success, but dying due to a cheap shot or a barely missed entrance will cause you to hit play all over again. For extra fun, find some friends to compete with in real life next to each other. When one of you finally beats the high score of the other, you'll be able to feel a sense of pride and accomplishment like no other. Color Switch is basically designed to take up the mantle from the abandoned Flappy Bird and its clones, and it does a fantastic job. Definitely grab this one for your phone or tablet.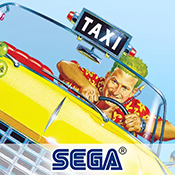 The original Crazy Taxi has been on Android for some time now, originally as a paid application, but thanks to the Crazy Taxi idle clicker game released earlier this year, the arcade classic originally released on the Sega Dreamcast and in arcades has been reinvented as an ad-supported game available as a free download for anyone looking to revisit the classic driving game. The mobile version still features the original soundtrack, with music from both The Offspring and Bad Religion, and it does its best to retain the arcade feel of the original, with three, five, and ten minute game versions available for play on Android. Now, that said, players unfamiliar with the original Crazy Taxi might want to consider trying another game on this list, or at the very least, going in with low expectations and some patience.
First, the gameplay hasn't aged well at all since the game was originally released in arcades in 1999. If you're used to how the game feels and plays, however, this won't be a stopping point for you. What might be is this: during every playtest for Crazy Taxi, we were unable to enable both the virtual and motion controls for the game, with the app seemingly stuck in controller-only mode. While we did have a Bluetooth, Android-compatible controller on hand to officially test out the game's frame rate and smoothness (both acceptable), it was disappointing to find that everything we did to attempt to fix the issues—disabling Bluetooth, unpairing the controller from our device, reinstalling the game—were all futile efforts.
Obviously, this may present some problems for certain gamers without controllers, though we were unable to determine whether our device or the game was the issue. Playing the game with the controller was enjoyable, and bugs or otherwise, we simply can't pass up a free console-tier game.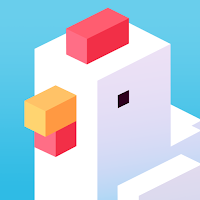 By no means is Crossy Road a new game. It's been out for a few years, and even then, the gameplay is essentially a recreation of Frogger with a Minecraft-esque skin placed on top of the classic game. When it comes to arcade platformers, however, Crossy Road's popularity makes perfect sense—it's one of the best there is, a game designed for casual and old-school gamers alike. Levels are randomly generated, with specific themes and enemies added as you continue through your journey. This Frogger style of gameplay is seemingly perfect for a mobile device, as controlling your character (of which there are dozens of unlockable free and paid themed versions) is as simple as tapping on the display, and despite the well-tread visual design of the game, Crossy Road still manages to look good.
Nothing about what Crossy Road offers is new, per se, but what makes the game succeed again and again where apps like Temple Run or Subway Surfers fails is two major things. First, the feeling of success when navigating through tricky-but-fair environments feels more like a reward than anything we've seen in similar endless runner games, allowing your brain to feel the need for that dopamine rush of accomplishment again and again. Second, the game represents the perfect cross between simplicity in design and complexity in mastering gameplay. Crossy Road might appear as derivative to anyone who spent their childhood playing Frogger in arcades, but unlike other games within the same genre, this doesn't feel like a cop-out. It might not be made for a hardcore gaming audience, but most casual gamers will love Crossy Road's replayability, all without dropping a single dime.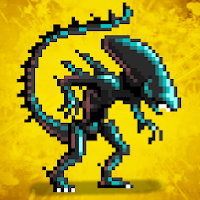 If you've spent any time browsing the Steam store on PC, or even just browsing the role-playing genre on Google Play, you'll notice roguelikes are more popular than ever before. If you're unfamiliar with the term 'roguelike,' it's simple: take a dungeon-crawler, combine it with RPG mechanics including special abilities and a leveling system, and throw in permadeath (immediate, irreversible death for your current player character) and procedurally-generated levels, both of which make each playthrough feel new and different from the last. Roguelikes draw their inspiration from tabletop gaming and the 1980 game Rogue, which established procedurally-generated dungeons inside of a video game.
Dead Shell is a new addition to this well-worn genre, but that doesn't mean it isn't good. Combining a Doom-like atmosphere and character design with the graphics and space-aesthetic of FTL: Faster Than Light, Dead Shell is an enjoyable romp through a dungeon-like area battling monsters, managing ammo, and looting through the corpses of your enemies. The game wears its Doom inspiration on its sleeve, with references to BFGs, demons, portals from hell, and more. The gameplay is occasionally a bit too simple for our tastes—shooting an enemy is performed by tapping a "shoot" icon next to each monster—but the 16-bit design is cute, and the mix of new weapons and monsters make each run-through a great mix of replayability and familiarity for getting better at the game.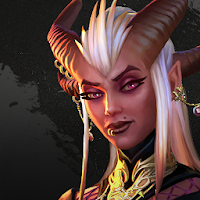 While Dota might not be available on Android, its recent spin-off Dota Underlords is, and it's well worth checking out for any fans of the original game. Underlords is an auto-chess game, also known as an auto-battler, and it's based on Dota Auto Chess, a popular mod for the original desktop game. Inspired directly by chess, Underlords is a strategy game where your heroes gather on an 8×8 grid. After you prepare your team, your heroes begin fighting your opponents automatically, without any controls or actions. You'll need to use strategy to pinpoint your opponent's weakness as they battle against you, using their turns to try to destroy your heroes while battling off your own forces.
While Dota Underlords mainly focuses on online matchmaking, single-player matches with bots are available, alongside a practice mode that lets you try out hero combinations to see what works best. You'll need to keep your heroes upgraded with gold and experience points from the battle in order to stand a fighting chance online, while also boosting your units' stats with items. Finally, a duos mode lets you play with another player on separate boards, while sharing health and levels to perform as a team. All in all, Dota Underlords is a great way for fans of the original to pass the time while on the go, while also offering one of the best auto-chess games you can get on mobile today.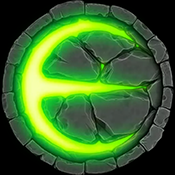 For fans of classic PC games, Eternium will feel like a welcome breath of fresh air. A Diablo-like isometric dungeon-crawler designed first and foremost for mobile platforms like iOS and Android, Eternium (originally launched as Mage and Minions) plays better than most of the dungeon crawlers we've previously tried for Android, allowing users to finally gain access to some cheap and easy mobile dungeon-crawling on the go. In Eternium, you choose between one of three classes before diving into one of the more expansive free RPGs on the Play Store today. Replacing a mouse-based genre with touch controls isn't perfect, but Eternium does it better than most of the other games we've previously tried, linking your traditional mouse clicks with finger taps to move your characters around the world of Eternium and using swipe controls to cast spells and unleash damage on your opponents.
The game features a storyline that can be played in full without dropping a dime on in-app purchases. The developer team behind Eternium prides themselves on being focused on providing free-to-win games, without a pay-to-play structure, though you'll have to be prepared to do some grinding to avoid this type of cost when it comes to playing the game. Eternium has plenty of in-app purchases behind it, ranging from a simple dollar all the way to $99 to purchase gems, but everything you can purchase can be grinded out in-game to progress through the storyline. It may feel cheap, but there's no use in calling Eternium unfair—especially when compared to some of the other games on the Play Store today. If you're looking for something to satisfy your needs for looting, crawling, leveling, and crafting, look no further than Eternium, a solid game that's loads of fun at no cost.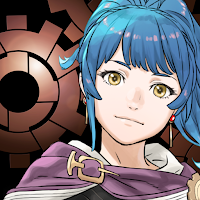 Nintendo's venture into mobile gaming was pretty rough early on. Miitomo was, by most considerations, a failure, even if the game wasn't necessarily a straight video game and more of a gamified social network, while Super Mario Run received mixed reviews overall, praising it's gameplay but criticising the $9.99 purchase for unlocking the full game after only three levels offered upfront. And while games like Pokemon Go successfully entered the national consciousness last summer, it wasn't a true Nintendo-developed game. It wasn't until 2017's release of Fire Emblem Heroes that we saw Nintendo find its groove on iOS and Android, offering players a free-to-play game combining traditional Fire Emblem SRGP gameplay with the same F2P mechanics we've seen from similar titles in the Play Store. You collect randomly-drawn heroes, all of which have various rating powers and strengths, battling on the field in both single player and online arenas.
That single player mode offers a mostly-weak "story," which mostly functions as an excuse for multiple Fire Emblem characters from separate games to team up and battle it out on the field. Heroes' combat system is a bit more simple than what we've seen from recent entries, but it's still great for on-the-go gaming in your pocket. Unfortunately, the game includes time refreshers, "orbs" used to buy new heroes, and other paid currencies that can make it a difficult game to play without dropping some cash. Still, it's a quality free-to-play entry for those looking for an excellent strategy game, and a great partner app to Animal Crossing: Pocket Camp. We've talked at length about Fire Emblem Heroes on our roundup of the best RPGs for Android, so check out our full review of this title here.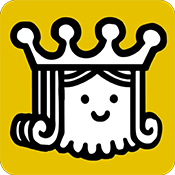 Flipflop Solitaire is developer Zack Gage's second crack at creating a perfected solitaire game, following his efforts on Sage Solitaire. In Flipflop Solitaire, Gage has returned to the famous single-player card game to find a new way to create new forms of playing centered around stacking cards. This game, as most of Zack's games do, breaks the entire rulebook for Solitaire, removing the game's central mechanics and reinventing them along the way. Flipflop Solitaire is based primarily on Spider Solitaire, which involves 10 stacks of cards in total. Flipflop, however, reduces the stacks to five to help maintain a portrait mode on mobile devices, and also allows you to place cards in both descending and ascending order.
When you begin the game, Flipflop claims that 99 percent of deals are possible wins, which means almost every game you play is winnable if you're careful. Of course, as you might imagine, things aren't quite so simple. You'll need to pay attention to your moves in order to succeed, and simply clicking around the screen won't end with you winning any games anytime soon. There's a real challenge to Flipflop Solitaire, but that's one of the things that makes it so easy to play over and over and over again. And though the game begins with a single suit, making it simple enough overall, eventually you'll come to balance suits that can only match with each other. The game gets more and more difficult as you play, helping to add a real sense of challenge to the game. As a free download, Flipflop Solitaire is a must-have for anyone who loves solitaire, Gage's former games, or unique mobile challenges in any way.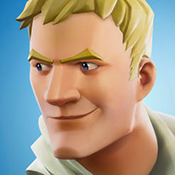 Even if you don't play video games regularly, you've probably heard of Fortnite. The game's popularity is inescapable, making it a must-have for Android. In Fortnite, you're paired up with 99 other players for a 1v99 battle royale. The game spawns you into a main area where you can run around as you wait for other players, but once the lobby is full, you'll be spawned into the signature flying buss within Fortnite. Once you've made your jump, you can start controlling your character, changing their movement and aiming for a place to land on the ground. Every Fortnite player begins their journey to destroying the other 99 players with a large hammer as their melee weapon; everything else, you'll need to find on the ground.
Your weapon switch icons are at the bottom of the display, in a layout similar to Minecraft's own item switching box at the bottom of the display. At the beginning of the game, you'll have your hammer and not much else, but that'll change as you explore the map. As you run around the world, you'll find items you can add to your bag, including weapons like guns and other melee weapons, potions, and more. Running around and exploring nearby buildings is the key to your survival in the game. Fortnite, despite being as popular as it is, belongs on this list for so many reasons. It's the ultimate multiplayer game, with literally millions of players fighting it out amongst each other in games every day. If you're looking for a great game on Android, Fortnite is a blast, easy to pick up and learn, and looks fantastic on modern Android phones.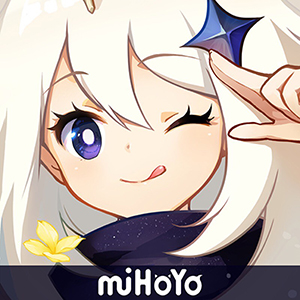 Genshin Impact didn't have the best first impression with players around the world, especially here in the United States. The original trailer showed what looked to be a Chinese clone of The Legend of Zelda: Breath of the Wild, a game routinely called one of the best of all time. And in fairness to its detractors, Genshin Impact is something of a BotW clone. That's not to say it isn't doing something right though. In fact, as one of the first games to try to emulate the experience of Breath of the Wild in the three and a half years since Nintendo's reinvention of the open-world first landed in the hands of gamers everywhere, so there's something to be said for aiming so high.
Indeed, Genshin Impact is not as good of a game as Zelda, but it doesn't need to be. Whether you're playing on your Android phone or on console or PC, it's just as fun as it was in Nintendo's game to run around and explore for secrets. Genshin Impact also includes a completely different battle system, closer to something you'd see out of the Tales of series rather than Breath of the Wild's basic swordfighting. As a gacha game, you're looking at the same style of "pull a new character" mechanics you'll see all over the Play Store, and there's no shortage of microtransactions included with the game. Still, Genshin Impact shouldn't be ignored. It's a surprisingly competent game that accomplishes everything it sets out to do, and if you've been starving for more Zelda action, it's a no-brainer of a game.
24

GWENT: The Witcher Card Game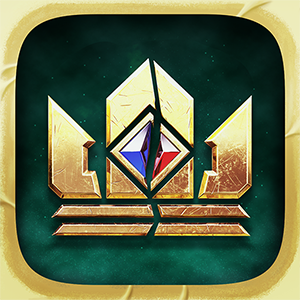 The Witcher 3 won't appear on Android anytime soon—Android devices just aren't powerful enough to run the app—but if you need some Witcher action on the go, you aren't out of luck. GWENT might not be what every Witcher fan wants to play on the go, but for those who can't get enough of the game on standard consoles, or for those who are looking to switch up their mobile card games from Hearthstone to something new, you're in for a treat with GWENT.
If you haven't played CD Projekt Red's landmark 2015 RPG The Witcher 3, you might not be familiar with GWENT. The game appears as a minigame inside the original title, similar to Triple Triad in Final Fantasy VIII. What makes GWENT so exciting on mobile, however, is how excellent the single-player title translates to an actual TCG on your phone. GWENT features a solid progression system that keeps the game from becoming paid-to-win, a common complaint of most mobile card games outside the mainstream hits. Playable characters, spells, and special abilities make up most of your decks, as you work to battle quickly against opponents from across the world.
23

Hang Line: Mountain Climber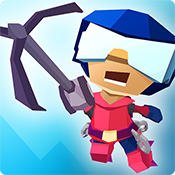 We're fans of any game that just feels fun to play, especially on mobile, where we don't always have time to dive deep into console-level solo experiences or grand multiplayer battles. Hang Line is the perfect example of a quick, simple, puzzle-platformer designed around one of the best tools in modern gaming: a grappling hook. Anyone who's played Just Cause knows that a grappling hook in a video game is always good news, with games like Sekiro: Shadows Die Twice adopting the tool to a period piece and Marvel's Spider-Man using a similar tool with Spidey's web shots. Obviously, the differences between a free-to-play mobile game and a AAA video game title are incredibly different, but it's the same sense of kinetic movement that make Hang Line fun to play.
The game is simple enough: you're a character equipped with a grappling hook, working to swing your way up icy mountain terrain in order to rescue survivors who lay stranded along each level, all while avoiding natural disasters like rocks and falling avalanches. The game offers 50 levels over five different environments, along with endless modes that allow you to continue to swing for as long as you want through the game. With 90 characters and additional add-ons through gadgets like jetpacks and stasis fields, Hang Line is a great addition to your games folder.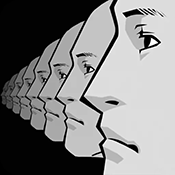 This is a weird game. That might be an understatement, but at its core, Heads Off is a game designed to make you feel uncomfortable when you first start playing before luring you into a sense of calm and normalcy. The game begins with a black and white image of a night display, the moon in the distance. As the player, you're asked to hold down on the touch screen on a small object planted in the ground. Your first time through the game, it's unclear what this is, but after a few seconds of holding your finger over it, it becomes obvious that this game is quite a bit more twisted than one might first believe. As you tap and hold your finger on the display, you'll cause the head on your screen to begin to shout and scream loudly, boosting the head up into the air to jump between obstacles, collecting small gems you can use to purchase new heads from…a tree.
It's a deeply odd game, one that might not be for everyone looking for something to play on the subway or in the back of a car. In general, Heads Up is a pretty solid game to waste some time with once you get over the strangeness built into its DNA. Each head has a different scream that changes the physics of the game, which makes the game more or less difficult depending on your chosen head to control. One of the best aspects of the game is also its worst: as you hit checkpoints along the way detailing a life for your head (age one, age two, etc.), you're told a story about your character in real time, scrolling along the side of the display as you move your character's head. Unfortunately, it's really difficult to read what's on the display as it scrolls without stopping your head, which means you miss out on some really funny life events along the way. There's nothing like Heads Up on the Play Store right now, and it's worth grabbing for the low price of free from the Play Store.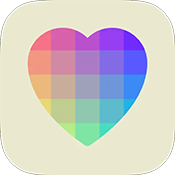 Is there anything more relaxing than a chill puzzle game based around matching the hues of colors in the correct order? I Love Hue is a perfect example of how to make a game that doesn't necessarily have to be filled with action, violence, or attention-grabbing gameplay mechanics to grab the player's attention. In I Love Hue, the goal of the game is simple: you're presented with a puzzle display a grid of icons that need to be separated and rematched in the correct order. Some of the tiles are pinned to their specific place on the grid, locked from being able to move and represented with a black dot. These squares help you learn the pattern of each hue in both rows and columns, and you'll need to know that information in order to properly match the squares where they belong.
There isn't anything complex to I Love Hue. The game is presented mostly silent, outside of some ambient music on the menu and some noises that play when you begin to line up pieces of the puzzle with each other. The early stages of the game are pretty easy, but I Love Hue gets more difficult in some of the later chapters as you move along the game. The only frustrating note to mention here comes from the notifications the game sends to players if they haven't been active on the service. It's not the worst thing a game can do, but it is fairly distracting, especially if you're busy doing something else (and they're made worse by the shape of the notification, which resembles a Twitter-like heart). I Love Hue might not end up being the game for everyone, especially if you aren't into puzzles. There's also no options here to tweak the color settings for anyone who is color-blind, which may make the game impossible to play in certain levels. Still, I Love Hue is an excellent, minimal puzzle game for Android, and should absolutely be sought out.
Injustice 2 is a complicated game to review for Android. On one hand, the combat itself is top-notch, about as good as one can expect from a mobile, touch-friendly fighting game. Anyone fully immersed in the fighting game community will be welcomed with blocks, parries, slides, and finishing moves made famous by the Mortal Kombat team behind Injustice. The game looks fantastic, with near-console level textures (albeit downgraded), excellent backgrounds, and smooth frame rates, only occasionally taking a hit during gameplay. On the other hand, the game inhabits some of our least favorite "free-to-play" mechanics, including a large amount of advertisements and a complicated menu unlock system that, no joke, requires unlocking the campaign, the online mode, a separate "story" mode, and of course, new characters. Injustice 2 uses phrases like "power gems" and "arena medals" for unlocking and gaining access to new content.
In-app purchases range from a minimum of $1.99 all the way up to $99.99, with some characters selling for as much as $50 on their own. It's a shame that the game has so much baggage with its paid content, because the gameplay itself is excellent. Unfortunately, even if you can deal with expensive add-ons and in-game ads, the app itself doesn't seem stable, crashing the first two times we loaded the game on our Shield Tablet and forcing us to watch the same advertisement three times to load the game. Still, if you're looking for one of the best free mobile fighters on Android, this is it—it's just a shame the game is so weighed down by some of the worst tropes in mobile gaming.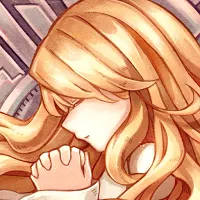 Developed by Noxy Games for both Android and iOS, Lanota is one hell of a game if you're looking for some rhythm-based storytelling. There's a lot to talk about here, from the gorgeous art design to the fantastic storybook-like setting that makes the entire game feel like a dream. The game takes place in a world similar to Earth until an event known as "Al Niente," taken from the music term that refers to a song or piece of music fading until it ends. Following that event, both sound and color in the world cease to exist, and the only way to bring those elements back to the world involves using an energy source called "Notalium," which is activated in the story by the two main characters whom the player takes the roll as in-game. The characters, Fisica and Ritmo, must work together to "tune" the music in order to preserve the world's light and color.
The gameplay is pretty great. Instead of following the lead of Guitar Hero or Rock Band, Lanota uses its own rhythm system to feed notes to the player. When you enter gameplay, you're presented with a circle, and as the notes spawn from the center of the circle, they'll be looped around different sections of the circle. The camera takes control of moving the player around the circle to where they need to be to hit the proper notes, and some of the actions—like using sliders to recreate the sound of strings in the music—feel great in the middle of a play session. As for the music itself, the game sounds like any mix of JRPG-esque soundtracks, generally matching the music you'd expect from modern Final Fantasy titles, with some songs that sound straight out of Xenoblade or even the Persona series. There's also several dance-centric songs, however, and those sound closer to the likes of Dance Dance Revolution. Lanota is a free-to-start game, but to finish out the story, you'll have to throw a couple dollars down. Still, the free part of the game is absolutely rewarding by itself, and if you're looking for a rhythm-based RPG, definitely check this out.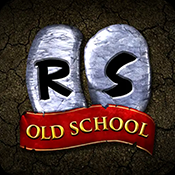 Old School RuneScape was launched in 2013, right around the time Jagex relaunched RuneScape into a third version of the game with improved graphics. Unsurprisingly, Old School RuneScape has become the dominant version of the game, being played more often than the normal version of the application. Whether its users continuing their game from years and years prior, older gamers returning to the game they played fifteen years ago, or gamers trying out the classic version of the game for the first time, Old School RuneScape has remained fairly popular. Based off an August 2007 build found on a hard-drive, there's plenty to love here—and now that you can take the experience on the go, it's even easier to recommend for new and old players alike.
If you're unfamiliar with RuneScape, it's a pretty standard run-of-the-mill MMORPG. You design a character, dive into a tutorial land (named, appropriately, Tutorial Island) where the game teaches you how to play. You walk around the world completing fairly menial tasks, including chopping down a tree, killing animals in a combat tutorial, and cooking some shrimp. Once you've completed the tutorial, you're free to leave and enter the real world of the game, where you can level up your character's basic stats, complete quests, chat and trade with other players, and generally attempt to make your way through the world as a new and, eventually, veteran player.
Obviously, the graphics are incredibly dated, even for a game from 2004. But for those downloading Old School RuneScape, there's a pretty good chance that you know what you're getting into. RuneScape isn't revolutionary, but it plays incredibly well on both Android and iOS, and the mouse controls manage to translate well to a smaller screen. This is something you'll probably want a tablet for though, especially if you want to chat with other players as you play. Still, we wholeheartedly recommend picking up RuneScape, as the game is excellent and a great throwback MMORPG for mobile devices.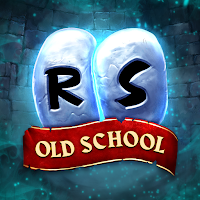 Peggle! Everyone's favorite casual puzzle game that the internet will never forget. The game has seen several iterations and sequel, but none quite like Peggle Blast, the series' most recent release. Although it might not hit the highs of the original game, Peggle Blast is a fantastic time-waster—as long as you're capable of putting up with some fairly egrigious microtransactions.
Let's focus on the good here, though. Peggle Blast is the second game from the series to be released on mobile, and the first designed from the ground up for mobile play. It uses Peggle's classic gameplay reinvented for Android, with easier controls made to allow you to shoot your pinball with a single finger. Focusing on orange pegs, as always, is the name of the game, while specific shots allow you to gain bonus points, free balls, and power-ups. It's not as wonderful as Peggle 2, but if you're a die-hard fan of the series like we are, you can't afford to miss out on the newest mobile adaptation.
16

PlayerUnknown's Battlegrounds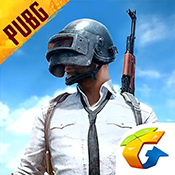 If you've tried Fortnite but you want to check out something just a little different, PlayerUnknown's BattleGrounds is the choice on our guide today. For those unfamiliar with both PUBG and the battle royale genre of gaming, you play in an arena with 99 other players in a battle for survival, fighting it out in firefights and using whatever weapons you manage to find while scouting the surrounding area. Making it all the more thrilling, of course, is the circle that surrounds the entire map you're playing on, slowly closing in on the action and forcing players into a smaller and smaller area to force you to confront your opponents.
PUBG on mobile is a direct port of the game, brought to players by the same Chinese development team that brought us Arena of Valor, Tencent. This isn't a simplification or a distillation of the basic experience on PC and Xbox; it's the full game, from the moment you build your character to the moment you launch out of the plane. The controls can be a bit difficult to get used to, simply because there's so many buttons to rely on, and unfortunately, controller support is lacking. As of writing, the game has in-app purchases, but has not become a pay-to-win mobile game like plenty of other desktop-to-mobile ports, instead offering basically the same experience you'll find on desktop and allowing anyone to play. Ultimately, there's no reason not to dive into the original battle-royale game on Android, even if you're already playing Fortnite. If you're new to PUBG, playing on the mobile title might just be the best way to learn to play: it's free, it's smooth, and the early game includes bots to help ease new players into matches before filling in all 99 spots with actual humans. As far as multiplayer shooters on Android go, you can't beat PUBG.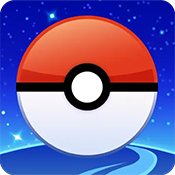 Pokemon Go may not be the center of the cultural zeitgeist as it was in 2016, but the game still has a massive player base and has shown no sign of slowing down. It also remains one of the few games that involves meeting with people in the real world. Pokemon Go is as communal as you want to make it, and assuming you're prepared to meet up with players in real-world locations, it can be a serious blast. Whether you're new to Pokemon Go or you're a returning player, it's a surprisingly easy decision to get back into the game. With new features, new Pokemon, and new events unfolding all the time, there's never been a better reason to dive back into the one-time phenomenon.
If you haven't played since 2016, logging back into the game will show some big advancements since the last time you played. First and foremost, several new types of Pokemon have been added from four more generations of games, with Pokemon from the Unova region slowly rolling out. This means there's well over 500 unique types of Pokemon you can capture in the game, which means you'll need to work hard to fill out your Pokedex with the new additions. There's also added daily and weekly challenges and rewards for playing every day, and an in-game weather system that gives the chance to find specific types of Pokemon based on the weather and time of day in your area. There's even an updated tracking system that makes finding Pokemon a lot easier than it was three years ago. You have a lot to catch on, so don't hesitate—grab Pokemon Go today.
If you're into platformers, you might want to check out Rayman Adventures, the third game in a mobile-exclusive Rayman series from Ubisoft. The game is a sequel to both Rayman Jungle Run and Rayman Fiesta Run, two games released years prior to critical fanfare. Adventures carries on the tradition of excellent mobile platforms set in the world of Rayman, combining basic autorun mechanics with some great jumping, sliding, and of course, collectables. Unlike early mobile platformers, which primarily used virtual D-pads to move your character, Adventures feels great while playing.
Unlike games like Super Mario Run, Rayman doesn't focus on you perfecting each level, but instead pushes the player to find secrets, much like a traditional Rayman game. It's a ton of fun, especially if you're a fan of collectables in video games, though the special "Seeker" power-ups make finding those trinkets and Incrediballs a little too easy. If Rayman falls short in one major way, it's the limitations imposed on free players. Though earlier Rayman mobile titles were available for a flat price, Ubisoft switched to a free-to-play mechanic for Adventures. Unfortunately, this includes some time restrictions on levels put in place to push users to buy gems, tickets, and other items—in fact, there's no less than four different "currency" items in this game.
But even with the flawed in-app purchase system inside the game, it can't keep Rayman Adventures from being one of our favorite free Android games—and probably our favorite platformer on the system. While we long for the days where paying a few bucks for a complete title on mobile was a possibility, in-app purchases are here to stay, and rather than give up on gaming altogether, we've learned to make it work. If you haven't played a Rayman game before, you're in for a huge surprise. Adventures is a ton of fun for gaming on the go, even if it can't fully make it past the limitations imposed by the currency system.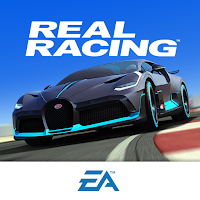 Developed by Electronic Arts, Real Racing 3 sets a standard as one of the best-looking games we've seen on Android to date, despite now being a couple years old. If you're looking for a game that proves both the power of your smartphone or tablet and Android as an operating system, look no further than Real Racing 3. That said, the game isn't just about its visuals; the controls are solid here too. Your car auto-accelerates once the race has started, and you can touch the screen to activate your brake at any time. As is standard with most mobile racing games, the steering is all done with motion controls, though you can activate an on-screen wheel in the settings menu. There are more than one hundred cars included in this game, a staggering amount for any game, though you won't be surprised to learn most of them are locked behind paywalls. This is where you'll discover the true downfall of Real Racing 3: in-app purchases.
The game has two different methods for paying for content. Cash is used to buy cars, upgrades, and repairs, and is made by racing in-game. Gold, meanwhile, is used to bypass wait times between races, and can only be earned through in-app purchases or by watching free ads. The Wikia for Real Racing 3 has an entire page on maximizing your gold and cash output, which includes this important detail: updates to the game in 2016 made it more difficult to gain free in-game gold through watching ads if you ever make an in-app purchase. The insane amount of pressure to purchase in-game gold and cash, combined with heavy wait times between races, make this a difficult recommendation for anyone bothered by modern money-making schemes in mobile gaming. If you can put that aside, though, Real Racing 3 is an excellent racing game on its own, with some gorgeous graphics and tight controls.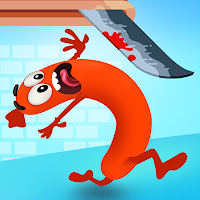 Those who have played popular endless runners in the past will be familiar with the game style of Run Sausage Run. Designed around dodging obstacles, the entire goal of the game is to endlessly work your way towards high scores. You control a sausage, who has two choices in how he moves: running quickly while ducking back, and moving slowly while standing straight up. To run and duck, you just hold your finger down on the touchscreen, making your way through challenges like blades, hammers, saws, and more. The game is reminiscent of the same style of meat-violence as Super Meat Boy, a difficult, fast platformer released for consoles in 2010.
Run Sausage Run has a 2D cartoonish style that is bright, vivid, and looks fantastic on smartphone displays. The music is charming and catchy as well (you can check out what it sounds like in the game's trailer here), which helps to deliver on a feeling of fun that exudes from the application. It's impossible not to smile a little while playing the game, even as your sausage is destroyed again and again throughout the game. There's also a ton of skins for your main character, and the game actually gives them to you for free a lot. Like, nearly every one of your early runs will allow you to unlock a new skin. That doesn't mean there aren't the standard ads and in-app purchases of course, though everything here is actually surprisingly on the level. The most expensive in-app purchase is $7.99, far lower than the $99.99 (or more) in-app purchases some of these games offer. Honestly, Run Sausage Run! is a decent timewaster to add to your device, especially for those of us looking to not spend a single cent on a game. Definitely check this one out (if you haven't already).
We try hard to not recommend gacha games in many of our game roundups, because they routinely use their mechanics to prey on those with gambling habits. Still, gacha games make up a significant part of mobile gaming today, and when a creator with a legacy as large as Yoko Taro's gets involved. For those who are unfamiliar with the Japanese director, Yoko Taro is best known for both Drakengard and its spin-off, Nier. He rose out of niche status to critical acclaim with 2017's Nier Automata, and is well worth following for anyone who cares deeply about Japanese games. SINoAlice is the director's first time working on a mobile title, and though the game originally launched in Japan in 2017, it's finally made its way to the US in 2020.
The game follows a ton of characters from various fairy tales, as they work to fight against their creators to gain life. It's an extremely Yoko Taro plot, but the gameplay will be sure to thrill any gacha enthusiast. In battle, you select between a number of cards on the screen to pull off moves. Your experience in battle leads to upgrades on your various weapons, and of course, you'll want to gather both characters and new weapons as you make your way through the game. It's not perfect, but Yoko Taro completionists will love the odd storytelling choices made throughout the game.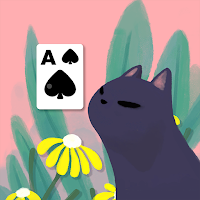 We get it. Everyone and their mother has played Solitaire sometime in their life, either with real physical cards or, more likely, while wasting the day away at work on a classic Windows 95 computer. Solitaire is perfect as a mobile game for wasting away some time with while you're on the go, whether it's to work or to a friend's house on a Saturday night. The game is perfectly designed for smartphones, with most games only taking up ten minutes or less of your time, and the card interface able to be perfectly transitioned to a mobile platform like Android. Unfortunately, most Solitaire ports on both iOS and Android are filled with advertisements, often loading an ad every single time you refresh the game. Not so with Solitaire: Decked Out, a completely ad-free port of Solitaire that manages to make what doesn't work on most other ports of the classic single-player card game and completely make it work.
With a cartoonish style and cute sound effects, Decked Out puts every other Solitaire port on Android to shame, with the only non-free aspect of the app being some of the skins and card packs for the entire game. Plenty of these card decks can be unlocked by playing the game repeatedly, and considering the entire game is free outside of these entirely cosmetic packages that go towards supporting the development team, it really makes it feel light years above some of the other games on this list like Injustice 2. If you're a fan of Solitaire, don't sleep on this one—it's the perfect app to keep you busy no matter where you are.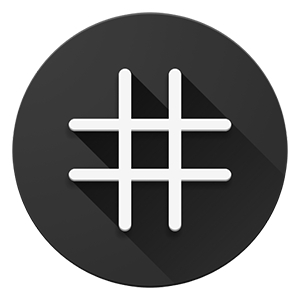 Much like Solitaire: Decked Out, the reason to recommend Sudoku – The Clean One isn't just because sudoku is a great game—although, of course, it is. Instead, Sudoku – The Clean One is a fantastic adaptation of sudoku. Available for free and offline, The Clean One offers an incredible interface with some fantastic design. Difficulty levels, tips, and more help make this a Sudoku game for anyone, regardless of skill level. There are a couple of in-app purchases, though they're respectful of the player's time and wallet. $1.99 unlocks an OLED pack that looks incredible on any modern phone screen, while $2.99 removes ads from the app.
8

Sonic the Hedgehog Classic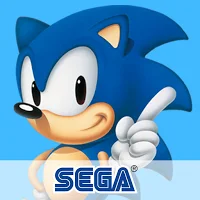 Sega's been out of the console business for quite some time, but in some ways, abandoning their own systems worked out well for gamers. Case in point: Sega's new venture for 2017, dubbed Sega Forever, looks to take the classic library of the Japanese gaming and bring it to mobile devices for free, adding two new games to the library per month. Not all of these games knock it out of the park, but any Android owner who loves classic 80s and 90s titles will be in absolute heaven while playing these games. Unsurprisingly, one of the first games launched within the program was Sonic the Hedgehog, the original title first released for the Sega Genesis and the first appearance of Sega's platforming mascot. Sonic's having something of a renaissance lately, with plenty of gamers praising the recently-released Sonic Mania, and there's never been a better time to jump into the world of the Blue Blur.
The controls are solid, if not perfect, utilizing a virtual D-pad and a single action button on the display. These controls are customizable in both size and opacity, with Sega seemingly taking a note from the work of emulator developers. The D-pad worked well enough, but if you really want to play the game with all the speed and perfection as the original title, you'll want to break out your Bluetooth controller. Beyond some flaws in touchscreen controls, this is the original game in all its glory, ad-supported or available without ads for a $1.99 purchase (currently on sale for $.99, as of writing). It's a perfect deal for any retro gamer on a budget looking to revisit some former platforming glory.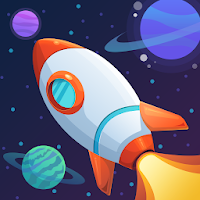 Several years ago, "idle clicker" games nearly blew up the internet in popularity, creating fun, browser-based diversions like "Cookie Clicker" for gamers and other internet dwellers to play while simultaneously focusing their attention on more competitive games like League of Legends, or spending their time studying. It was inevitable the idle clicker genre would spread to mobile platforms—after all, clicking translates well to tapping on a touchscreen. Since then, dozens of clicker games have spawned on the Play Store, from unheard-of indie titles to franchise tie-ins like Office Space: Idle Profits. Space Colonizers takes everything learned from the popular idle clicker games of yore and combines them with the planet discovery and scanning system of No Man's Sky.
As you upgrade the ship, you earn automatic gold traveling through space and destroying asteroids, building onto your ship with new parts, and becoming more and more powerful as you click away. The game offers in-app purchases to build your ship up faster, but most idle clicker fans will find this paid system to be unnecessary, since much of the fun comes from building up your ship out of nothing. Advertisements are included in the app as well, though nothing too outrageous. Overall, this is a good start to a great addition to the genre, having seen several updates since its launch a few months ago. Remember, though, that this is a clicker game. Space Colonizers is good, but if you aren't a fan of this playstyle, the addition of space and strategy tropes probably won't change your mind.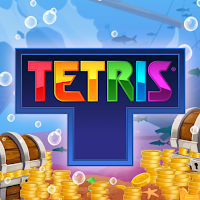 You'd be hard-pressed to find someone who's unfamiliar with Tetris, no matter how old or young they are. Tetris is routinely called one of the best games of all time, with countless versions produced over the last thirty years. From party games like Puyo Puyo Tetris to VR-focused games like Tetris Effect, it's easy to find a brand-new Tetris adventure. Unfortunately, the previous Tetris game was pulled from Android by EA after their license for the game expired, but fans of the most popular puzzle game of all time didn't have to wait too long. This new version of Tetris for Android features a cute and playful art design, new levels, and simple controls for mobile fun.
When it comes to gameplay, this is a basic version of Tetris, where you're working to clear as many lines as possible in order to stay alive and boost your scores. There's a brand-new control method here, which allows you to quickly rotate and drop Tetriminos with one-handed gameplay. Plus, a number of included themes helps you customize your game to look exactly how you like. This version of Tetris is completely offline, and though there is a $4.99 in-app purchase, it's easy to download and keep on your phone for whenever you have a hankering for one of the best games of all time.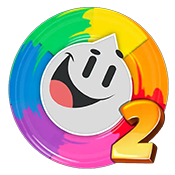 Trivia Crack became one of the biggest mobile games in the world upon its expanded release in 2014, helping to usher in several months of trivia fanatics across the world. So what does Trivia Crack 2 bring to the table that's new? The good news is that the core gameplay hasn't changed all that much. Though the game's visuals have been refreshed with a brand-new coat of paint, there's not much to find here in terms of gameplay improvements. The game was already a solid trivia offering, with questions that could be rated after the fact by users to help improve the rate of questions over time. That's still here, as is the ability to play trivia games online against your friends and random strangers from around the world. So instead of changing how the game works, the newest improvements in Trivia Crack 2 come from new game modes.
Of the two new modes, we preferred Tower Duel, which forces you to try to answer multiple questions in each category rather than answering one question per category to score a win. This is a fast-paced game, and one that drops the asynchronous multiplayer of the original Classic mode, so it's something new and fresh within the game. The Daily Challenge mode is a bit more run of the mill, offering new questions each day over multiple sections of the game. It's fine, but it's just not nearly as much fun as other sections can be, and it left us a bit board in our testing of the game.
Unfortunately, there are in-app purchases, and lots of them. As with most standard mobile games, you use your in-app purchases to drop real-life money into in-game currency to buy lives, power-ups, and more, effectively turning Trivia Crack 2 into a pay-to-win game. If you're willing to put money into the game, you can purchase power-ups to help you solve the answer, and buy into extra lives to make sure you don't run out of time to gain pieces along the board. Still, Trivia Crack 2 is a great replacement for the original game, and the newer
4

Turn Undead: Monster Hunter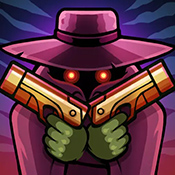 Despite the name, Turn Undead has nothing to do with Capcom's own hit series Monster Hunter. Instead, this game, developed by uses the same puzzle formula as Superhot, a 2016 first-person shooter in which time only moves when you do. Instead of directly copying Superhot, but combines it with 2D platforming. In the game, you take control of a Van Helsing-type character, complete with a cape and a crossbow, as you traverse across levels battling vampires throughout the world. The game advertises itself as "turn-based platforming," but this isn't an RPG-platformer like Mario and Luigi on the 3DS. Instead, while the environment will continue to move, your character only moves when you swipe left or right on your display. And when you move, so does everything else, including the bullets you shoot from your crossbow and the enemies standing in your way. The game has a pretty standard art design for mobile games, using colorful animation with some slight pixel-art elements thrown in for good measure.
Controls are simple, using swipe-based gestures to control your character. In addition to moving left and right, swiping up allows you to jump, and tapping shoots your crossbow. These mechanics work well together; for example, you can jump, shoot your crossbow, and grab onto the stake shot into the wall to hold yourself up in the air. As you move across the screen, you'll need to make sure your bullet shoots in time to kill the attacking vampire. If you get hit, you die, so timing is incredibly important. As with most free games, the ads are a bit invasive, appearing after every other level or so, though ads can be removed with an in-app purchase. Still, for a free game, this is one of our favorites on the market today, mixing our love of Superhot's main gimmick with a 2D action-platformer.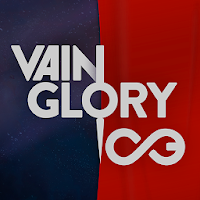 Vainglory has changed a lot since our original write-up in 2017. The popular mobile MOBA titles has remained a blast to play since its launch years ago, but as it slowly began to fall behind the likes of Arena of Valor (a game developed by the publisher behind League of Legends), Super Evil Megacorp, the development team behind Vainglory, realized it had to update the gameplay. In February of 2018, the game finally brought 5v5 to its legion of players worldwide, in addition to the brand-new graphics engine that has improved performance on both iOS and Android. It looks great, and the updated graphics engine mix well with the same controls that have attracted players to the series since its launch.
The move to 5v5 teams over 3v3 means the single lane-era of gameplay has been replaced with a more MOBA-traditional 5v5. Most of the gameplay now matches what you might expect to see from League of Legends or Dota, with all the expect MOBA tropes like creeps (referred to by Vainglory as "minions"), two jungles separating the three lanes with monsters capable of giving buffs, and towers that attack you if you're alone in a lane. To control your champion, Vainglory takes advantage of your display as you tap and move around the battlefield using your finger and launching spells. While this might be a title designed for large-screened devices, it translates to smartphones well, making good use of the real estate of your device. Our one complaint about Vainglory has been fixed with this newest update, too, since the game now matches the usual gameplay we expect from PC-based MOBAs. All in all, Vainglory is one of our favorite multiplayer titles on Android today.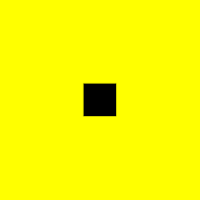 Yellow is a weird game to describe without actually sitting down and using the app for yourself. The Play Store listing doesn't do much to clarify what the game is, but with a 4.8 star rating after tens of thousands of votes and millions of downloads, it's obviously well-loved by many. Yellow is a puzzle game where the goal of each level is to fill the display with the color yellow, clearing the black portions from the display. Each level involves a new set of rules, and the puzzle revolves around discovering what those rules entail. You'll spend the game tapping on the display, sliding your finger, moving pieces, and trying to guess what each level could possibly mean, and once you've discovered the rules, you're sent back straight to the beginning of a new level, forced to restart discovering the rules of the game.
Some folks might be maddened by this constant rotation of the rules, but others might find the game intriguing and hard to put down. In addition to some excellent puzzles, the only advertisements come from the game's hint system, which forces you to watch an advertisement before being shown a hint. In-app purchases, meanwhile, are limited to removing those ads and supporting the developer, which makes this one of the least-intrusive games on our list. Yellow's only shortcoming comes from its length: at fifty levels, it's a bit shorter than some players might like. Still, any puzzle lover should consider this game a must-play. It's inventive, entertaining, and has a sense of humor all its own.
1

Totally Reliable Delivery Service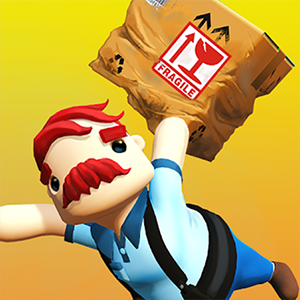 One quick look at this new mobile game from the tinyBuild dev team, and you might notice one major detail about its whole look. Yes, Totally Reliable Delivery Service (or TRDS) looks a heck of a lot like Human: Fall Flat, one of the biggest "meme" games from the last few years. Don't get fooled. Unlike the dozens of Among Us clones lining the Play Store in 2021, TRDS is an original physics-based game not unlike Human: Fall Flat, but with a fun co-op twist that requires you to work with your friends to deliver packages safely and securely. The controls are as slippery and hard to use as ever—and that's what makes it so fun!
In addition to the main co-op game, a single player campaign also makes it an easy-to-use without any additional friends who want to play with you. It's worth noting, of course, that the game isn't just available on Android. It's also accessible on consoles like PS4 and Xbox, as well as the Epic Games Store on PC. Still, it's free to play on mobile devices, making this by far the best place to try out one of the best co-op physics games we've played in 2020.
Disclaimer: Some pages on this site may include an affiliate link. This does not effect our editorial in any way.