The Best Gangster Movies on Netflix – Summer 2019
Gangster movies have long enjoyed a special status in American culture, even before such blockbusters as The Godfather trilogy and Scarface brought millions of Americans to the cinema. Whether you enjoy the action and conflict, or the sometimes skewed take on history, or the often touching stories about devotion to and protection of family, you probably like gangster movies. These elements always combine in the best gangster movies, and sometimes the bad guys seem so chivalrous that you may even find yourself rooting for them. So grab a bowl of popcorn and settle in to watch some of the great picks on this list.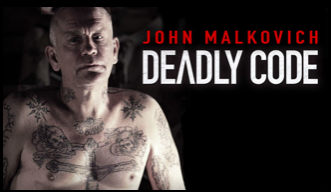 This movie is a story about Siberian crime clans. In a remote area of the Soviet Union, a tiny forgotten area is populated solely by hardened criminals. Since the community is something of a jail of its own, standard laws do not apply. Everyone lives by the local, homegrown laws and codes of conduct. Since this is a community, they have children growing up amongst them, and this movie tells the story of two of them who grew up together as best friends. Over time, their friendship is pushed to the side in favor of the brutal criminal code of the clans they grew up with. And despite being best friends as children, they are on opposite sides as adults.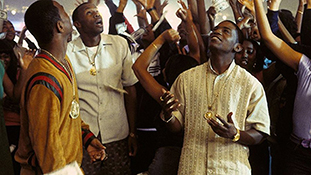 A Netflix original film, The Outsider is set in 1954 and follows Nick Lowell (Jared Leto), the only non-Japanese inmate in a prison located in Osaka, surrounded by Yakuza criminals and other inmates in the group. Nick saves a Yakuza named Kiyoshi from being hanged to death, whose Shiramatsu Yakuza clan repays his debt by arranging Nick's release. He is also offered a job: Anthony Panetti, an American copper tradesman with a deep hatred for the Japanese, has refused to negotiate a deal with the Shiromatsu clan, but has agreed to a deal with a different clan because they sent an American to talk to Panetti. When Nick sets out to end the relationship with the other group, he ends up murdering the other American in cold blood by dropping a typewriter on his head.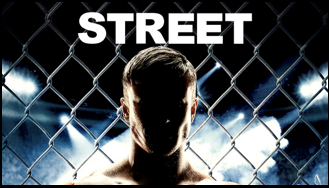 Remo is the young hero in this story. He's an amateur yet talented Mixed Martial Arts (MMA) fighter that has grown up with a hard life. When he inadvertently antagonizes a Russian gang leader, the leader tries to force Remo to be a cage fighter for his gang. Remo resists by joining an underground fighting club and has the opportunity to work with one of the best MMA coaches around. Will he choose the path of honor or will he give in to the rough life he's grown up with instead?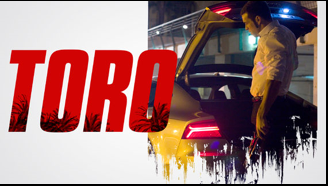 Toro is a young con-man who used to be the right hand man of a brutal crime boss, Romano. When Toro decides to get out of crime and go straight, he makes the mistake of taking on one last job. That operation goes bad and that's how he ended up in jail. Five years later he's out of jail and is trying to live crime free. Unfortunately his older brother Lopez works for Romano and has been stealing from him. In retaliation, he orders the kidnapping of Lopez's daughter Diana. Lopez calls Toro to ask for help.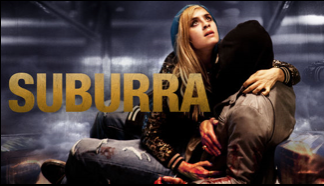 A Gang Boss dubbed Samurai wants to create a Las Vegas style gambling paradise in a small town near the sea in Rome. He leaned hard on the harbor area land owners to force them to sell out to him. He wheeled and dealed with rich mafia families to help fund the project, and he worked over politicians to get everything approved. He even forced changes to legislation to help get what he wanted. But then the politician in his pocket got caught in a career ending position and everything starts falling apart. Samurai struggles to keep the mafia families from turning on each other and to keep everything rolling towards finalizing his dream.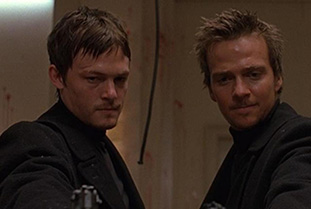 Written and directed by controversial filmmaker Troy Duffy in his debut, The Boondock Saints is a controversial, if not widely popular film. The original screenplay was considered immensely popular, one of the most-wanted in Hollywood, but following a troubled production which included Duffy's outrageous behavior on set spiraling out of control, the film only achieved a limited release. Still, the film, which follows brothers Connor and Murphy MacManus as they attempt to rid Boston of its evil as they're followed and chased by detective Paul Smecker, has achieved a cult following of sorts, and is considered loved by many movie audiences. With a cast including Willem Dafoe and Norman Reedus, it's well worth a watch.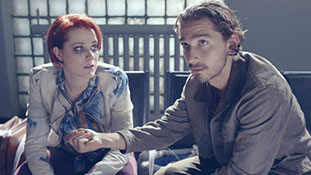 A debut film from a first time director, Charlie Countryman is a magical realism tale surrounding the life of the titular character. Charlie Countryman, a man living in Chicago, is distraught after the death of his mother. At the hospital, he sees her as a spirit and asks her what he should do with his life. She replies by telling him to go to Bucharest because she believes it seems right to do. On the flight, he meets Victor, an elderly man sitting next to him, who is returning home to Bucharest after seeing a Cubbies game, with a silly hat as a gift for his daughter. Partway through the plane ride, Victor dies, and Charlie sees him too as a spirit, who asks him to deliver his gift to his daughter, which he promises to do.
8. Once Upon a Time in America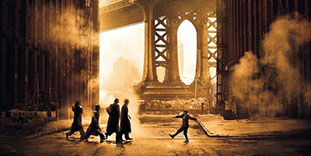 Sergio Leone was a legendary filmmaker for so many reasons, helping to craft the classic western film. From The Good, The Bad, and The Ugly, to Once Upon a Time in the West, Leone made some incredible films and helped to bring both the genre of "spaghetti western" and the careers of people like Clint Eastwood. In his final film, Once Upon a Time in America, Leone returns to show off his skills as a filmmaker and to finish his final trilogy of films, the Once Upon a Time series. Originally envisioned as two three-hour films and then cut as a a single four and a half hour film, the finalized version runs three and a half hours as an epic tale chronicling the lives of best friends David "Noodles" Aaronson and Maximilian "Max" Bercovicz (Robert De Niro and James Woods, respectively), who both become Jewish gangsters in New York. An American cut rearranged the film and shortened the cut to just 139 minutes, becoming a commercial and critical flop in the United States. Thankfully, Netflix has the original European cut that has been acclaimed by critics for years.
Ridley Scott's epic gangster biopic reunites Russell Crowe and Denzel Washington for their first time on-screen since 1995's Virtuosity. American Gangster tells the story of Frank Lucas (Washington), a gangster from La Grange, North Carolina who spent much of his adult life smuggling heroin into the United States on planes returning from Vietnam during the ongoing war efforts. As Frank Lucas takes over the streets of Harlem, New York throughout the 1970s, Richie Roberts (Crowe) dedicates his efforts to taking down Lucas once and for all.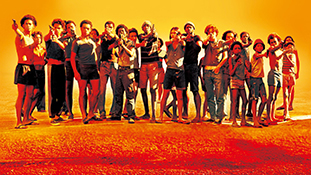 In this critically-acclaimed Brazilian film from 2002, the story of two young men trying to make their ways the in poverty-stricken slums of Rio de Janeiro in the 1970s unfolds in an epic fashion. Co-directed by Fernando Meirelles and Kátia Lund, City of God follows Rocket, a budding photographer who has been documenting the drug-related violence of his neighborhood, and Zé, a drug dealer who uses Rocket's photos to increase his fame during a turf war with rival drug dealer Knockout Ned. The film was nominated for four Oscars in 2003, including Best Cinematography, Best Director, Best Editing, and Best Adapted Screenplay, and remains one of the best films from Brazil to this day.
The 30 Best Sitcoms on Netflix – Summer 2019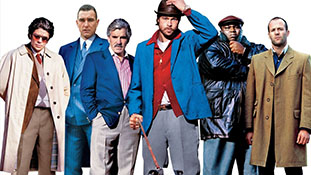 Illegal boxing promoter Turkish (Jason Statham) convinces gangster Brick Top (Alan Ford) to offer bets on bare-knuckle boxer Mickey (Brad Pitt) at his bookie business. When Mickey does not throw his first fight as agreed, an infuriated Brick Top demands another match. Meanwhile, gangster Frankie Four Fingers (Benicio Del Toro) comes to place a bet for a friend with Brick Top's bookies, as multiple criminals converge on a stolen diamond that Frankie has come to London to sell. After Lock, Stock, and Two Smoking Barrels, Snatch was Guy Ritchie's breakout film, leading him to make major blockbusters in Hollywood for the last two decades. Before his newest film, Disney's remake of Aladdin, hits theaters this May, check out Snatch on Netflix for some context surrounding the filmmaker's rise to fame.
4. No Country For Old Men
Often in contention for the best film directed and written by the Coen brothers, No Country for Old Men is a modern classic that is a must-see for fans of the directors or for fans of film. No Country for Old Men is set in Texas, 1980, following three men who are on the hunt for each other, each with different motives. When Llewelyn finds the remains of a shootout in the desert while hunting pronghorns, the trail of blood leads him to find a briefcase with two million dollars. He heads out on the run in an attempt to save the cash for him and his wife, only to find that a hitman named Anton Chigurh is hot on his trail. Following behind both men is Sheriff Ed Tom Bell, who wants to get to Llewelyn before Anton in order to save his life.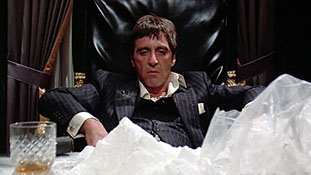 From critically-acclaimed director Brian De Palma comes one of the best crime films ever created in Scarface. Al Pacino stars as the titular Scarface, the nickname of well-known gangster Tony Montana (a fictional character inspired directly by Al Capone). The film follows Montana's rise from a Cuban refugee and convicted criminal to powerful drug kingpin, slinging (and addicted to) cocaine across the Miami landscape in the 1980s. The film was received negatively upon its release, thanks to its violence and profanity, but has since undergone a bit of a critical reappraisal, and is now considered an excellent, if controversial, release.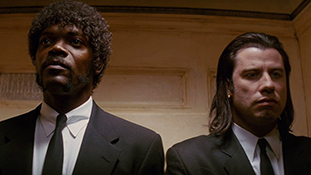 Quentin Tarantino's classic postmodern film returned to Netflix at the very beginning of 2019, which means it's time for a whole new generation of up and coming film scholars to experience the film that made Tarantino the massive giant in filmmaking he is today. The film is told out of chronological order, following several characters as each of their stories blend and fold into one another. These three stories include two hitmen, Jules Winnfield (Samuel L. Jackson) and Vincent Vega (John Travolta), who work for their boss Marsellus; prizefighter Butch Coolidge, who is bribed by Marsellus to lose an upcoming fight, and a couple of small-time crooks named Ringo and Yolanda who hold up a diner at both the beginning and end of the film. Tarantino's ninth film arrives in August of this year, making it the perfect time to revisit his all-time classic.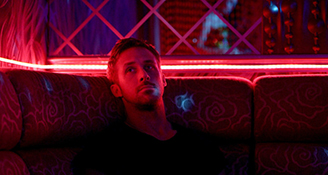 Fans of the 2011 action-drama Drive were thrilled when Ryan Gosling re-teamed up with Drive's director Nicolas Winding Refn for 2013's Only God Forgives, a film which featured a trailer that made the entire movie look like a return to the slow-burn, visceral violence featured in Drive. That isn't necessarily too far off base, but we'd be lying if we said Only God Forgives played like another film in the Drive canon. The film follows Julian Thompson (Gosling), a drug trafficker in Thailand whose mother (Kristin Scott Thomas) sends him on a mission to avenge the murder of his older brother, a criminal who was killed after he beat a prostitute to her death. The film was famously booed following its premiere at Cannes Film Festival (while some gave a standing ovation), and features controversial scenes of violence and sexuality. Since that premiere, the film has continued to feature a polarized reaction from both critics and audiences; even five years later, it remains a difficult watch.
Disclaimer: Some pages on this site may include an affiliate link. This does not effect our editorial in any way.