Gangster movies have long enjoyed a special status in American culture, even before such blockbusters as The Godfather trilogy and Scarface brought millions of Americans to the cinema. Whether you enjoy the action and conflict, or the sometimes skewed take on history, or the often touching stories about devotion to and protection of family, you probably like gangster movies. These elements always combine in the best gangster movies, and sometimes the bad guys seem so chivalrous that you may even find yourself rooting for them. So grab a bowl of popcorn and settle in to watch some of the great picks on this list.
TechJunkie's Cut the Cord Weekly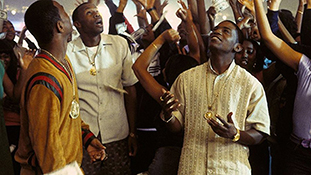 A Netflix original film, The Outsider is set in 1954 and follows Nick Lowell (Jared Leto), the only non-Japanese inmate in a prison located in Osaka, surrounded by Yakuza criminals and other inmates in the group. Nick saves a Yakuza named Kiyoshi from being hanged to death, whose Shiramatsu Yakuza clan repays his debt by arranging Nick's release. He is also offered a job: Anthony Panetti, an American copper tradesman with a deep hatred for the Japanese, has refused to negotiate a deal with the Shiromatsu clan, but has agreed to a deal with a different clan because they sent an American to talk to Panetti. When Nick sets out to end the relationship with the other group, he ends up murdering the other American in cold blood by dropping a typewriter on his head.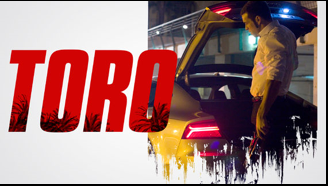 Toro is a young con-man who used to be the right hand man of a brutal crime boss, Romano. When Toro decides to get out of crime and go straight, he makes the mistake of taking on one last job. That operation goes bad and that's how he ended up in jail. Five years later he's out of jail and is trying to live crime free. Unfortunately his older brother Lopez works for Romano and has been stealing from him. In retaliation, he orders the kidnapping of Lopez's daughter Diana. Lopez calls Toro to ask for help.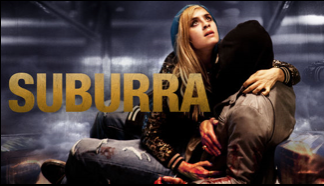 A Gang Boss dubbed Samurai wants to create a Las Vegas style gambling paradise in a small town near the sea in Rome. He leaned hard on the harbor area land owners to force them to sell out to him. He wheeled and dealed with rich mafia families to help fund the project, and he worked over politicians to get everything approved. He even forced changes to legislation to help get what he wanted. But then the politician in his pocket got caught in a career ending position and everything starts falling apart. Samurai struggles to keep the mafia families from turning on each other and to keep everything rolling towards finalizing his dream.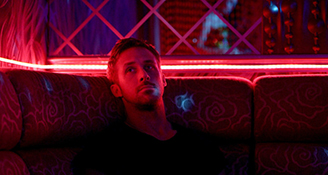 Fans of the 2011 action-drama Drive were thrilled when Ryan Gosling re-teamed up with Drive's director Nicolas Winding Refn for 2013's Only God Forgives, a film which featured a trailer that made the entire movie look like a return to the slow-burn, visceral violence featured in Drive. That isn't necessarily too far off base, but we'd be lying if we said Only God Forgives played like another film in the Drive canon. The film follows Julian Thompson (Gosling), a drug trafficker in Thailand whose mother (Kristin Scott Thomas) sends him on a mission to avenge the murder of his older brother, a criminal who was killed after he beat a prostitute to her death. The film was famously booed following its premiere at Cannes Film Festival (while some gave a standing ovation), and features controversial scenes of violence and sexuality. Since that premiere, the film has continued to feature a polarized reaction from both critics and audiences; even five years later, it remains a difficult watch.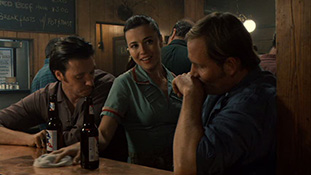 Kill the Irishman had a long and complicated production history, one that took it more than a decade to be filmed and brought to theaters after entering production. The resulting film is a bit of a mixed success; poor box office returns, but some positive reviews over what turned out to be a solid gangster thriller. In the film, viewers are introduced to Danny Greene (Ray Stevenson), a mobster in Cleveland who ignites a turf war after working as a longshoreman in the Cleveland docks. After being convicted of embezzling the union's funds for his own good, he rises through the criminal underworld of his town, waging war on the mafia and escaping multiple assassination attempts. Eventually, the role he played in Cleveland led to the demolition of the mafia.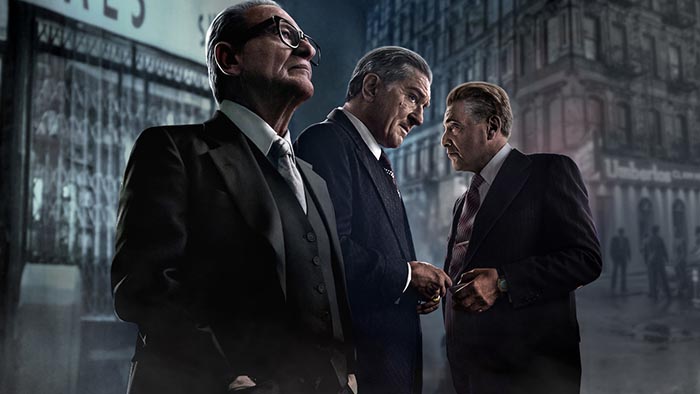 The Irishman arrived in theaters and on Netflix with a deluge of great reviews and even more controversy, as director Martin Scorsese found himself in the hot seat after delivering a critique on superhero films. Mixed press aside, nothing could stop The Irishman from becoming one of the best-reviewed films of the year, and now that it's finally streaming on Netflix, those who didn't get access to it in their local indie theater can finally stream it for themselves. The film follows truck driver Frank Sheeran starting in the 1950s, as he begins to work for Russell Bufalino and his crime family in Pennsylvania. Sheeran becomes one of their most reliable hitmen, and things get even more complicated when he goes to work for Jimmy Hoffa, the powerful, popular Teamster tied to organized crime. Scorsese teams up with Robert De Niro, his most frequent collaborator, along with Joe Pesci and Al Pacino.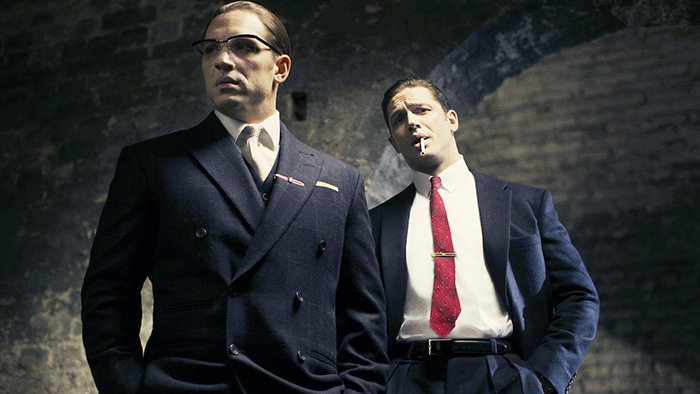 Based on John Pearson's book The Profession of Violence: The Rise and Fall of the Kray Twins, Legend tells the story of the Krays, two men living in London in the mid-20th century. Reggie Kray (Tom Hardy) is suave, charming, and volatile, able to make his way through life in London with little stopping him. His brother Ronnie (Tom Hardy) can't quite say the same; an unstable, mumbling man as vicious as he is hard to understand. Using violence, the two men set out to enter the underworld of London, orchestrating robberies and murders while running a nightclub on the side. With a detective after the two brothers, the Krays are pushed harder than ever to gain power and tabloid notoriety.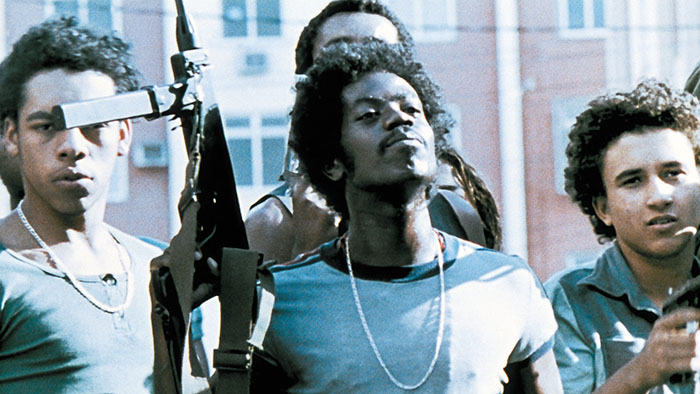 In this critically-acclaimed Brazilian film from 2002, the story of two young men trying to make their ways the in poverty-stricken slums of Rio de Janeiro in the 1970s unfolds in an epic fashion. Co-directed by Fernando Meirelles and Kátia Lund, City of God follows Rocket, a budding photographer who has been documenting the drug-related violence of his neighborhood, and Zé, a drug dealer who uses Rocket's photos to increase his fame during a turf war with rival drug dealer Knockout Ned. The film was nominated for four Oscars in 2003, including Best Cinematography, Best Director, Best Editing, and Best Adapted Screenplay, and remains one of the best films from Brazil to this day.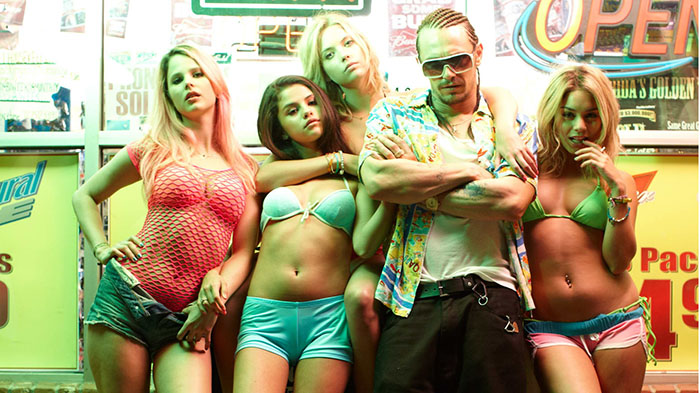 The controversial film from director Harmony Korine, Spring Breakers is a tough watch, no matter how you approach the film. Following four college students as they descend into a life of crime surrounding spring break, the film begins when Candy (Vanessa Hudgens), Faith (Selena Gomez), Brit (Ashley Benson) and Cotty (Rachel Korine) find themselves short on cash to attend their upcoming vacation. After robbing a diner and heading to Florida, they're arrested from a local party before being bailed out by a rapper and drug dealer named Alien (James Franco). Slowly, the girls are driven apart by the gang lifestyle, leading to a break in their group and the corruption of two of the girls.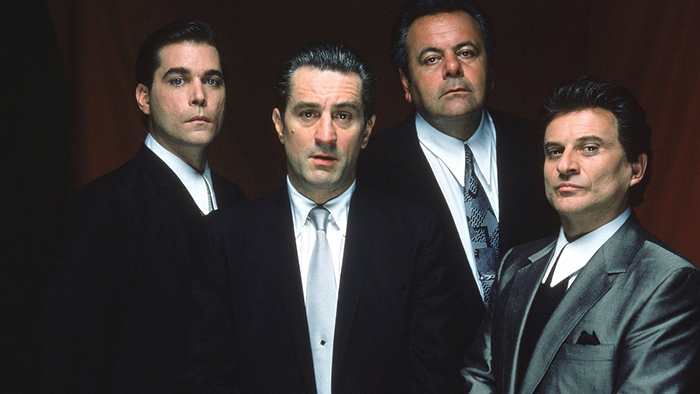 Though Martin Scorsese is no stranger to the gangster genre—hell, we just listed The Irishman above in this list—his work in the genre never got better than Goodfellas, the 1990 crime classic that tells the story of Henry Hill. Based on the Nicholas Pileggi novel Wiseguy, Goodfellas covers 35 years in the life of Hill (Ray Liotta), as he works his way up from a new member of the mob to a leader among men. Despite his life of luxury, Hill finds difficulty in recognizing the horrors that come with his lifestyle. Drug addiction, murder, and a failing marriage all continue to lead to his downfall in 1980. The film has routinely been called one of the best films ever made, and now that it's back on Netflix, you can rewatch Liotta, Pesci, and De Niro again and again.
Disclaimer: Some pages on this site may include an affiliate link. This does not effect our editorial in any way.