The Best Gangster Movies on Netflix – Winter 2018
Gangster movies have long enjoyed a special status in American culture, even before such blockbusters as The Godfather trilogy and Scarface brought millions of Americans to the cinema. Whether you enjoy the action and conflict, or the sometimes skewed take on history, or the often touching stories about devotion to and protection of family, you probably like gangster movies. These elements always combine in the best gangster movies, and sometimes the bad guys seem so chivalrous that you may even find yourself rooting for them. So grab a bowl of popcorn and settle in to watch some of the great picks on this list.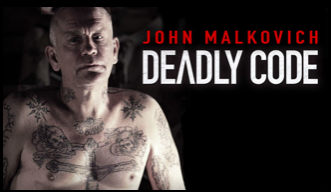 This movie is a story about Siberian crime clans. In a remote area of the Soviet Union, a tiny forgotten area is populated solely by hardened criminals. Since the community is something of a jail of its own, standard laws do not apply. Everyone lives by the local, homegrown laws and codes of conduct. Since this is a community, they have children growing up amongst them, and this movie tells the story of two of them who grew up together as best friends. Over time, their friendship is pushed to the side in favor of the brutal criminal code of the clans they grew up with. And despite being best friends as children, they are on opposite sides as adults.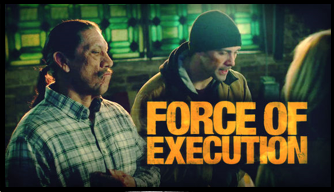 Mr. Alexander has been the leader of a powerful underground crime empire for decades, and he's ready to retire. He wants to get out of the business and become completely legitimate. An epic showdown looms as soon as he tries to go straight however, because a new drug boss eager to show his stuff decides to try and take Alexander's seat of power. This new guy is known as Iceman, and he decides to start an outright crime war in his attempt to completely change the entire criminal drug underworld that has been dominated by Alexander's men for so long.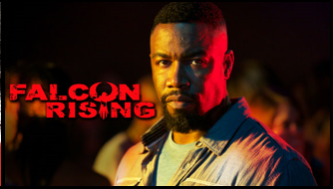 John "Falcon" Chapman is a former U.S. Marine and expert martial arts master who struggles with guilt from some buried secret, and with post-traumatic stress disorder. He's hell bent on destroying himself with his own demons, so the U.S. State Department decides to put that destructive nature to use. Falcon's sister Cindy gets brutally attacked in Brazil, and when he hears about it he quickly catches a flight there. He proceeds to immerse himself in the dangerous underworld of prostitution, drugs and crooked cops in an attempt to hunt down the ones who attacked her.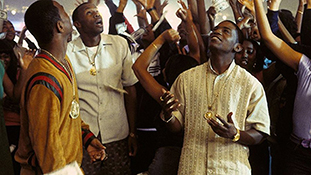 A Netflix original film, The Outsider is set in 1954 and follows Nick Lowell (Jared Leto), the only non-Japanese inmate in a prison located in Osaka, surrounded by Yakuza criminals and other inmates in the group. Nick saves a Yakuza named Kiyoshi from being hanged to death, whose Shiramatsu Yakuza clan repays his debt by arranging Nick's release. He is also offered a job: Anthony Panetti, an American copper tradesman with a deep hatred for the Japanese, has refused to negotiate a deal with the Shiromatsu clan, but has agreed to a deal with a different clan because they sent an American to talk to Panetti. When Nick sets out to end the relationship with the other group, he ends up murdering the other American in cold blood by dropping a typewriter on his head.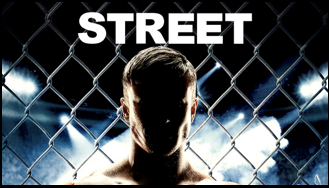 Remo is the young hero in this story. He's an amateur yet talented Mixed Martial Arts (MMA) fighter that has grown up with a hard life. When he inadvertently antagonizes a Russian gang leader, the leader tries to force Remo to be a cage fighter for his gang. Remo resists by joining an underground fighting club and has the opportunity to work with one of the best MMA coaches around. Will he choose the path of honor or will he give in to the rough life he's grown up with instead?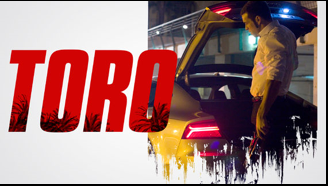 Toro is a young con-man who used to be the right hand man of a brutal crime boss, Romano. When Toro decides to get out of crime and go straight, he makes the mistake of taking on one last job. That operation goes bad and that's how he ended up in jail. Five years later he's out of jail and is trying to live crime free. Unfortunately his older brother Lopez works for Romano and has been stealing from him. In retaliation, he orders the kidnapping of Lopez's daughter Diana. Lopez calls Toro to ask for help.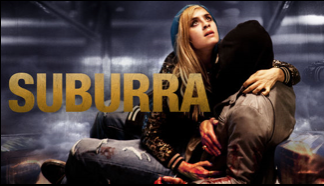 A Gang Boss dubbed Samurai wants to create a Las Vegas style gambling paradise in a small town near the sea in Rome. He leaned hard on the harbor area land owners to force them to sell out to him. He wheeled and dealed with rich mafia families to help fund the project, and he worked over politicians to get everything approved. He even forced changes to legislation to help get what he wanted. But then the politician in his pocket got caught in a career ending position and everything starts falling apart. Samurai struggles to keep the mafia families from turning on each other and to keep everything rolling towards finalizing his dream.
13. Inside the Mob's Bloody Valentine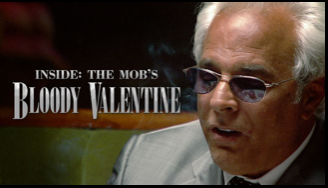 This story is an exploration of the truth, by a boy that is now a man. Johnny Fratto is the son of one of Al Capone's former associates. His father was Louis "Lew" Fratto, who used to roam the streets of Chicago with his brothers back in the 1920s. Johnny's goal is to discover the truth behind one of the most famous mob days in American History. February 14, 1923 was the day of the St. Valentine's Massacre. Johnny heard mob stories as a child, and he he combines those memories with forensic evidence and the opinions of gangster experts to piece together what really happened on that historic day in Chicago.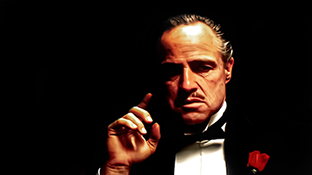 Often considered one of the best films ever made, The Godfather, along with The Godfather Part II, which is also streaming on the platform, are must-sees for any diehard film lovers. Directed by Francis Ford Coppola and based on Mario Puzo's novel of the same name, The Godfather paints the portrait of the Corleone family, an Italian-American clan of criminals and mobsters headed by Don Vito Corleone (Marlon Brando, in his signature roll). When Michael (Al Pacino), Vito's youngest son, joins the mafia, he finds himself out of his element, leading to his transformation from innocent son to ruthless mafia boss.
11. The Godfather Part II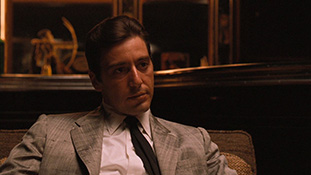 Released two years later, Part II follows Michael as the new Don of his family, attempting to protect his empire after an unsuccessful attempt on his life. Robert De Niro also appears in Part II, playing the role of a young Vito. The Godfather Part II is often considered one of the best films ever made, and certainly one of the best sequels. The film takes the groundwork laid out in the first film and builds on the legacy, creating an intricate portrait of a family where crime runs deep. Both films are essential to understanding the evolution of American cinema in the 1970s, and both still have ripple effects on film as an industry to this day.
30 Best Sci-Fi & Fantasy Movies Streaming on Netflix – Winter 2019
10. The Godfather Part III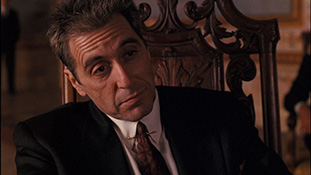 Of the trilogy, there's no doubt that The Godfather Part III is the weakest of the bunch. A controversial film, Part III was released twenty years after the first film, and follows the finale of the tale of Michael Corleone (Al Pacino), who attempts to legitimize his crime empire. The film is interesting, not the least because it uses real-world events to paint the picture of Michael conducting his business, with both the death of Pope John Paul I and the Papal banking scandal of 1981. Originally titled The Death of Michael Corleone and considered an epilogue to the original two-film series, Part III isn't perfect, but Coppola and Puzo both put on a solid show here.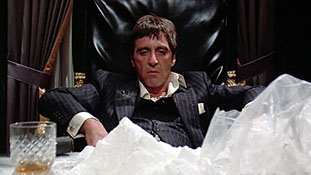 From critically-acclaimed director Brian De Palma comes one of the best crime films ever created in Scarface. Al Pacino stars as the titular Scarface, the nickname of well-known gangster Tony Montana (a fictional character inspired directly by Al Capone). The film follows Montana's rise from a Cuban refugee and convicted criminal to powerful drug kingpin, slinging (and addicted to) cocaine across the Miami landscape in the 1980s. The film was received negatively upon its release, thanks to its violence and profanity, but has since undergone a bit of a critical reappraisal, and is now considered an excellent, if controversial, release.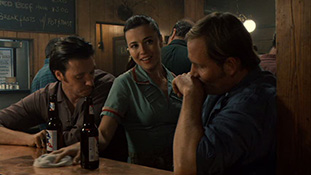 Kill the Irishman had a long and complicated production history, one that took it more than a decade to be filmed and brought to theaters after entering production. The resulting film is a bit of a mixed success; poor box office returns, but some positive reviews over what turned out to be a solid gangster thriller. In the film, viewers are introduced to Danny Greene (Ray Stevenson), a mobster in Cleveland who ignites a turf war after working as a longshoreman in the Cleveland docks. After being convicted of embezzling the union's funds for his own good, he rises through the criminal underworld of his town, waging war on the mafia and escaping multiple assassination attempts. Eventually, the role he played in Cleveland led to the demolition of the mafia.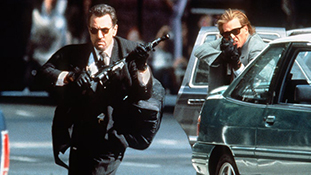 A landmark film in crime movies, Michael Mann's Heat is often considered a career high for the trio of high-profile stars in the movie. Starring an ensemble cast, including Robert De Niro, Al Pacino, Val Kilmer, Jon Voight, Tom Sizemore, Ashley Judd, Natalie Portman, Tom Noonan, Hank Azaria, and Danny Trejo, Heat follows De Niro and Pacino as Neil McCauley and Lt. Vincent Hanna, respectively, the former a professional thief, the latter a member of the LAPD robbery-homicide department tasked with tracking down McCauley's crew. When McCauley hires an outside criminal to help his group of thieves steal $1.6 million in bearer bonds, things go south fast when the outside help murders a guard, risking the entire mission and putting the heat on McCauley's back. The film is one of Mann's best, and despite it's nearly three hour runtime, the film feels half its length.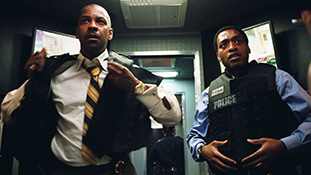 A Spike Lee film, and his last mainstream release prior to this year's BlacKkKlansman, Inside Man is a film focused around an elaborate bank heist that takes place over a full twenty-four hour period. The film stars Denzel Washington as Detective Keith Frazier, a NYPD cop assigned to negotiate and communicate with the leader of the bank heist, played by Clive Owen. With one of the best openings to a heist movie we've ever seen (including a legendary fourth-wall break), an all-star cast including Washington and Owen, Jodie Foster, Willem Dafoe, Chiwetel Ejiofor, and Christopher Plummer, and solid reviews. Lee tried to get a sequel to the film made after it became his most successful film commercially, but plans for the sequel fell through in 2011.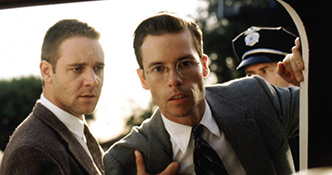 When three policemen, each with his own motives and obsessions, tackle the corruption of an unsolved murder at a downtown LA coffee shop in the 1950s. Each of the cops has a full backstory that threatens the way each treats the case, with all three officers ranking at different levels and looking to take down the murderer in one way or another. Detective Lieutenant Exley (Guy Pearce), the son of a murdered detective, is out to avenge his father's killing. The ex-partner of Officer White (Russell Crowe), implicated in a scandal rooted out by Exley, was one of the victims. Sergeant Vincennes (Kevin Spacey) feeds classified information to a tabloid magnate (Danny DeVito).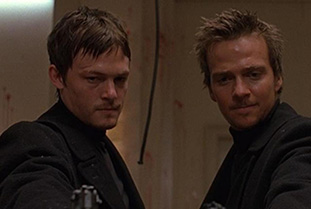 Written and directed by controversial filmmaker Troy Duffy in his debut, The Boondock Saints is a controversial, if not widely popular film. The original screenplay was considered immensely popular, one of the most-wanted in Hollywood, but following a troubled production which included Duffy's outrageous behavior on set spiraling out of control, the film only achieved a limited release. Still, the film, which follows brothers Connor and Murphy MacManus as they attempt to rid Boston of its evil as they're followed and chased by detective Paul Smecker, has achieved a cult following of sorts, and is considered loved by many movie audiences. With a cast including Willem Dafoe and Norman Reedus, it's well worth a watch.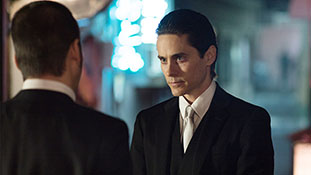 In the late 1980s, Ace (Wood Harris) is a young man employed by a Harlem dry cleaning shop, working hard to stay out of the drug business. While making deliveries, he meets Lulu (Esai Morales), a drug dealer who convinces Ace to join him. Ace recruits his friends Mitch (Mekhi Phifer) and Rico (Cam'r
on), and the trio become major players in the Harlem drug underworld, a violent business that will test the friends' loyalty and wits as the money rolls in and the dangers grow beyond their control.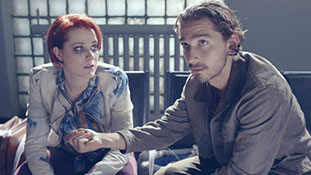 A debut film from a first time director, Charlie Countryman is a magical realism tale surrounding the life of the titular character. Charlie Countryman, a man living in Chicago, is distraught after the death of his mother. At the hospital, he sees her as a spirit and asks her what he should do with his life. She replies by telling him to go to Bucharest because she believes it seems right to do. On the flight, he meets Victor, an elderly man sitting next to him, who is returning home to Bucharest after seeing a Cubbies game, with a silly hat as a gift for his daughter. Partway through the plane ride, Victor dies, and Charlie sees him too as a spirit, who asks him to deliver his gift to his daughter, which he promises to do.
1. Once Upon a Time in America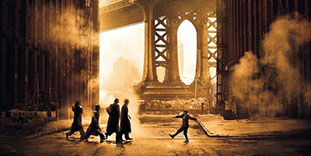 Sergio Leone was a legendary filmmaker for so many reasons, helping to craft the classic western film. From The Good, The Bad, and The Ugly, to Once Upon a Time in the West, Leone made some incredible films and helped to bring both the genre of "spaghetti western" and the careers of people like Clint Eastwood. In his final film, Once Upon a Time in America, Leone returns to show off his skills as a filmmaker and to finish his final trilogy of films, the Once Upon a Time series. Originally envisioned as two three-hour films and then cut as a a single four and a half hour film, the finalized version runs three and a half hours as an epic tale chronicling the lives of best friends David "Noodles" Aaronson and Maximilian "Max" Bercovicz (Robert De Niro and James Woods, respectively), who both become Jewish gangsters in New York. An American cut rearranged the film and shortened the cut to just 139 minutes, becoming a commercial and critical flop in the United States. Thankfully, Netflix has the original European cut that has been acclaimed by critics for years.
Disclaimer: Some pages on this site may include an affiliate link. This does not effect our editorial in any way.