The Best Gangster Movies on Netflix [Winter 2020]
Gangster movies have long enjoyed a special status in American culture, even before such blockbusters as The Godfather trilogy and Scarface brought millions of Americans to the cinema. Whether you enjoy the action and conflict, or the sometimes skewed take on history, or the often touching stories about devotion to and protection of family, you probably like gangster movies. These elements always combine in the best gangster movies, and sometimes the bad guys seem so chivalrous that you may even find yourself rooting for them. So grab a bowl of popcorn and settle in to watch some of the great picks on this list.
TechJunkie's Cut the Cord Weekly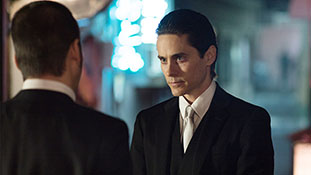 A Netflix original film, The Outsider is set in 1954 and follows Nick Lowell (Jared Leto), the only non-Japanese inmate in a prison located in Osaka, surrounded by Yakuza criminals and other inmates in the group. Nick saves a Yakuza named Kiyoshi from being hanged to death, whose Shiramatsu Yakuza clan repays his debt by arranging Nick's release. He is also offered a job: Anthony Panetti, an American copper tradesman with a deep hatred for the Japanese, has refused to negotiate a deal with the Shiromatsu clan, but has agreed to a deal with a different clan because they sent an American to talk to Panetti. When Nick sets out to end the relationship with the other group, he ends up murdering the other American in cold blood by dropping a typewriter on his head.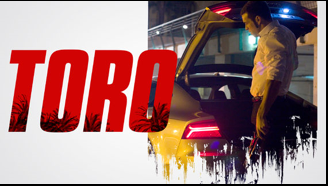 Toro is a young con-man who used to be the right hand man of a brutal crime boss, Romano. When Toro decides to get out of crime and go straight, he makes the mistake of taking on one last job. That operation goes bad and that's how he ended up in jail. Five years later he's out of jail and is trying to live crime free. Unfortunately his older brother Lopez works for Romano and has been stealing from him. In retaliation, he orders the kidnapping of Lopez's daughter Diana. Lopez calls Toro to ask for help.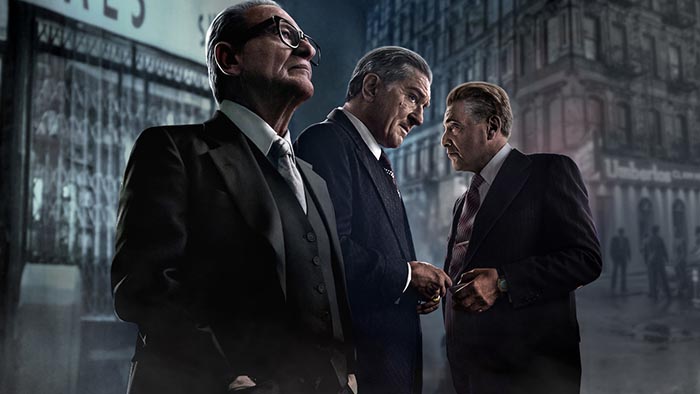 The Irishman arrived in theaters and on Netflix with a deluge of great reviews and even more controversy, as director Martin Scorsese found himself in the hot seat after delivering a critique on superhero films. Mixed press aside, nothing could stop The Irishman from becoming one of the best-reviewed films of the year, and now that it's finally streaming on Netflix, those who didn't get access to it in their local indie theater can finally stream it for themselves. The film follows truck driver Frank Sheeran starting in the 1950s, as he begins to work for Russell Bufalino and his crime family in Pennsylvania. Sheeran becomes one of their most reliable hitmen, and things get even more complicated when he goes to work for Jimmy Hoffa, the powerful, popular Teamster tied to organized crime. Scorsese teams up with Robert De Niro, his most frequent collaborator, along with Joe Pesci and Al Pacino.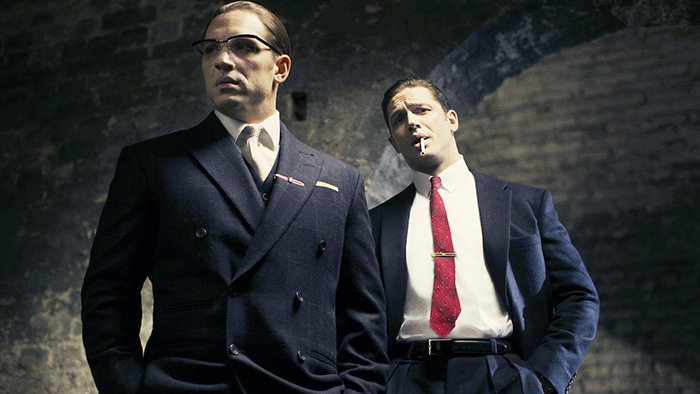 Based on John Pearson's book The Profession of Violence: The Rise and Fall of the Kray Twins, Legend tells the story of the Krays, two men living in London in the mid-20th century. Reggie Kray (Tom Hardy) is suave, charming, and volatile, able to make his way through life in London with little stopping him. His brother Ronnie (Tom Hardy) can't quite say the same; an unstable, mumbling man as vicious as he is hard to understand. Using violence, the two men set out to enter the underworld of London, orchestrating robberies and murders while running a nightclub on the side. With a detective after the two brothers, the Krays are pushed harder than ever to gain power and tabloid notoriety.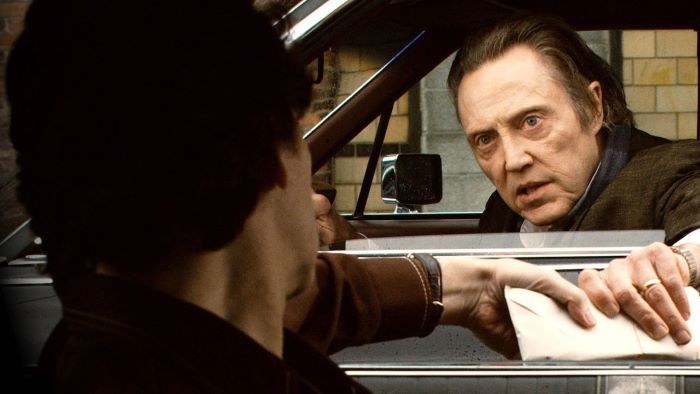 Kill the Irishman had a long and complicated production history, one that took it more than a decade to be filmed and brought to theaters after entering production. The resulting film is a bit of a mixed success; poor box office returns, but some positive reviews over what turned out to be a solid gangster thriller. In the film, viewers are introduced to Danny Greene (Ray Stevenson), a mobster in Cleveland who ignites a turf war after working as a longshoreman in the Cleveland docks. After being convicted of embezzling the union's funds for his own good, he rises through the criminal underworld of his town, waging war on the mafia and escaping multiple assassination attempts. Eventually, the role he played in Cleveland led to the demolition of the mafia.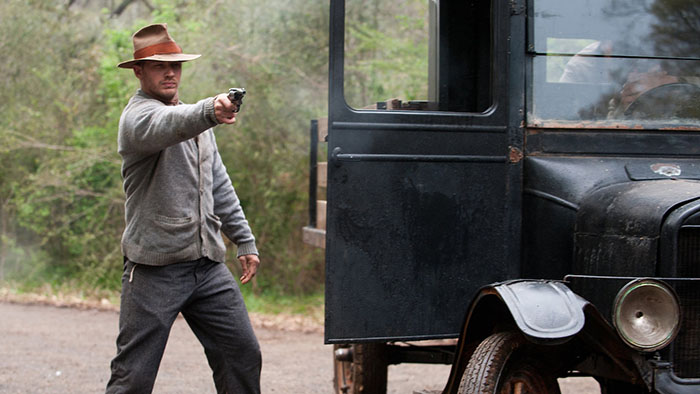 In 1931, the Bondurant brothers of Franklin County, Va., run a multipurpose backwoods establishment that hides their true business, bootlegging. Middle brother Forrest (Tom Hardy) is the brain of the operation; older Howard (Jason Clarke) is the brawn, and the youngest, Jack (Shia LaBeouf), works as the lookout. Though the local police have taken bribes and left the brothers alone, a violent war erupts when a sadistic lawman (Guy Pearce) from Chicago arrives and tries to shut down the Bondurant'ss operation.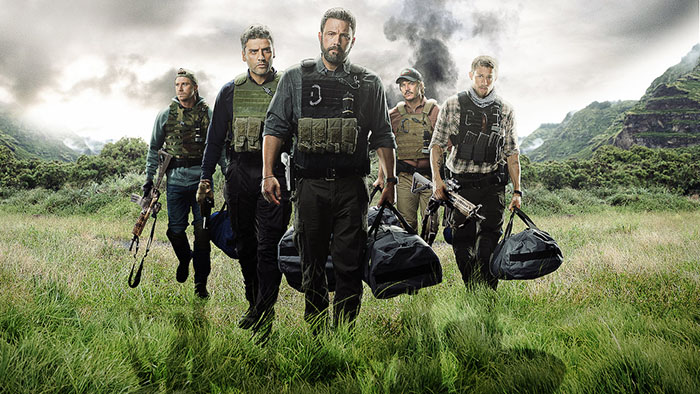 Former Special Forces operatives reunite to plan a heist in a sparsely populated multi-border zone of South America. For the first time in their prestigious careers, these unsung heroes undertake this dangerous mission for themselves instead of the country. But when events take an unexpected turn and threaten to spiral out of control, their skills, their loyalties, and their morals are pushed to a breaking point in an epic battle for survival. The film features an all-star cast, including Ben Affleck, Oscar Isaac, Charlie Hunnam, Garret Hedlund, and Pedro Pascal.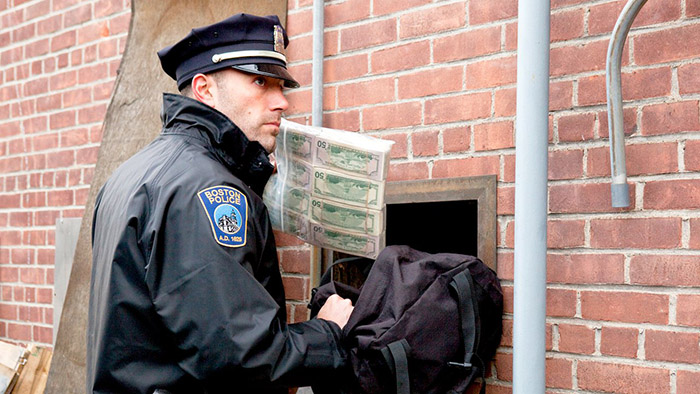 Ben Affleck managed to rejuvenate his career with Gone Baby Gone, his 2005 directorial debut, and with his 2010 follow-up The Town, he cemented himself as a filmmaker to watch. The Town is based on the Chuck Hogan novel Prince of Thieves, the film follows Doug MacRay (Ben Affleck), a criminal who leads a band of ruthless bank robbers and has no real attachments with one exception: James (Jeremy Renner), who—despite his dangerous temper—is like a brother. Everything changes for Doug when James briefly takes a hostage, bank employee Claire Keesey. Learning that she lives in the gang's neighborhood, Doug seeks her out to discover what she knows, and he falls in love. As the romance deepens, he wants out of his criminal life, but that could threaten Claire's wellbeing.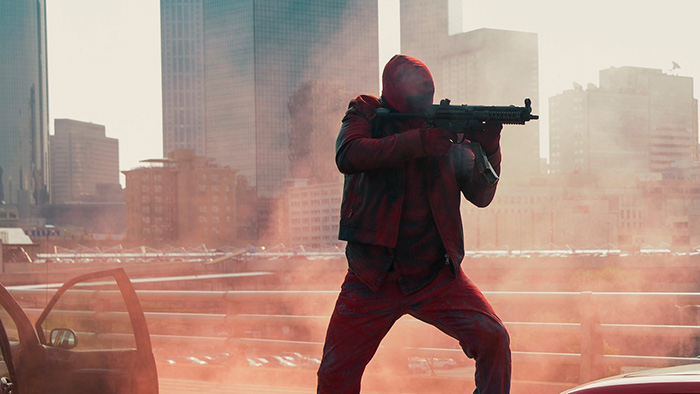 Triple 9 is a surprisingly solid action flick featuring a stacked ensemble cast, including Casey Affleck, Chiwetel Ejiofor, Anthony Mackie, Aaron Paul, Norman Reedus, Michael K. Williams, Gal Gadot, Woody Harrelson, and Kate Winslet. The film follows a botched getaway on the Atlanta freeway as armed thieves perform a bank robbery in broad daylight. After failing to make their boss happy, the group plans one final heist, planning to use crooked cop Marcus Belmont's new partner as a pawn in their scheme.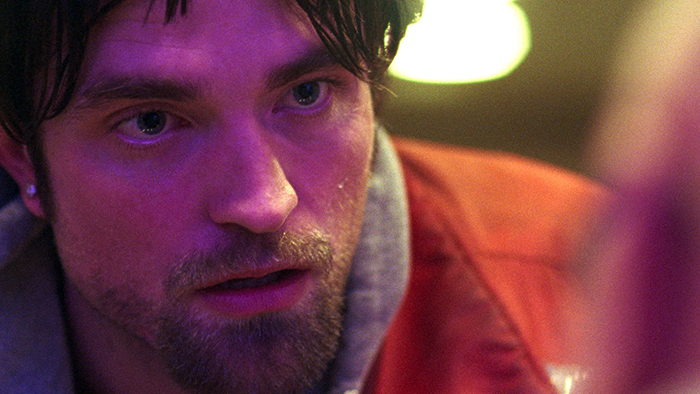 With the success of Uncut Gems, audiences have finally found out what die hard indie fans have known for years: the Safdie Brothers are the next big thing. If you finally saw Uncut Gems, you owe it to yourself to head back to the Safdie's 2017 film, Good Time. The film stars Robert Pattinson as Connie Nikas, who uses his mentally-handicapped brother to help get away with a bank robbery. After stealing $65,000, the two go on the run, but things go sound when Connie's brother Nick (Benny Safdie) runs from the cops and is sent to jail. Desperate to find bail money for Nick, Connie finds himself in for a rough night.
Disclaimer: Some pages on this site may include an affiliate link. This does not effect our editorial in any way.