The Best Multiplayer Games for iOS [December 2019]
Sometimes, when looking for a game, you want something simple. A fun time waster, something that eats up some time on the commute to work or while standing in line at the grocery store. Other times, you might be looking for the type of game you can really sink your teeth into. Maybe you want something that presents the player with a whole series of role-playing elements, allowing you to level up a character with stats and build an entire story around their adventures. Maybe you're looking for a first-person shooter with a story that keeps you on the edge of your seat, a blockbuster action thriller filled with political intrigue and thrilling set pieces. Or perhaps you're looking for something with less gameplay and a more inventive story, to entertain you while keeping the actual combat or strategy to a minimum.
Whatever your taste in games, there's one subgenre of gaming you simply can't ignore: multiplayer titles. These come in all different genres, which means no matter what your favorite style of game or how much expertise you have in gaming, you can easily find a title for you and your friends to play without much effort. Some multiplayer games are made for couch play—games that you can play right on your own iPhone or iPad with a friend sitting next to you with their own device. Other games allow you to pass and play an iPad or iPhone, making for a great experience as you and your friends pass the device back and forth, taking turns competing in a board game or planning turn-based strategies in combat. Of course, some of the most popular games in 2019 are online multiplayer experiences, where you're battling it out against random people from all over the world right from the comfort of your living room.
But the problem is obvious: with so many games dying for your attention on the App Store, how do you know which multiplayer titles are worth playing? That's where we come in. We've scoured the entirety of the App Store to find some of the best games to play, both locally and with friends or strangers online. With any luck, your new favorite game will spawn from this list, a mix of old favorites, new hits, and a couple of underground gems you might not know much about. These are the best multiplayer games for iOS!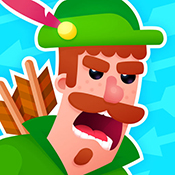 There's something to be said about a game with a distinct art style. While just about anyone with some programming experience can create a mobile game for iOS, games with a sense of style and flair all their own are much harder to come by. When you're browsing the App Store for new games, you're likely to come across a game with poor visuals rather than something that truly stands out. Bowmasters is not that; the visuals here are outstanding, and truly the first thing that grabs the user when looking at the App Store page for the game. Despite being a flat, 2D-stylized game, Bowmasters has an art style all its own, combining 2D animation with a sense of cartoonish violence. gore, and pop culture mashups that is sure to please anyone who plays the game.
Unfortunately, for a free title, Bowmasters really trips up its first impression. Upon installing and launching the game for the first time, you're prompted with a $7.99 in-app purchase that asks for you to subscribe to the game for specific bonuses, including the ability to gain access to 16 characters, the removal of certain (but not all) advertisements, and daily coins and gems rewards that allow you to purchase content. That $7.99 subscription is weekly, too, which means you're paying upwards of $30 per month to gain access to this content. There's a cheaper $19.99 monthly subscription, as well as one available for $99.99 yearly, but for a free to play title on your iPhone or iPad, these are pretty ridiculous prices. Especially concerning this game's target audience, it's a bit unfortunate to ask for a monthly subscription upfront like that.
Ignoring that for the time being, allows us to focus on the good things: the gameplay. Bowmasters is something of a cross between Worms and Towerfall. The gameplay is simple enough: you and your opponent—we'll get to the multiplayer in a moment—stand across a stage, with various distances ranging between you. The game is turn-based, with you and the opponent, who starts as an AI-based enemy, taking turns firing a bow between the two of you. You need to measure both your power and your angle in order to accurately hit your enemy, while they simultaneously take shots at you. Some may grab onto this control scheme immediately; others may need more time to get used to the controls in the game. Everything is completed by dragging your finger across the display, which allows you to aim, control your power, and eventually, fire your bow.
Once you make contact with an enemy, it becomes obvious that this game is demonstrating violence and gore in a humorous fashion. Bowmasters is rated for users ages 12 and up, and it's easy to see why. A shot to the face causes your enemy to splatter blood and their skull to be displayed (headshots do extra damage in the game, allowing you to easily take out members with increased speed if you know your targeting well. Likewise, hitting your enemy anywhere in the body will cause them pain within the game, tearing open their flesh and showing some violence on the character. The same goes for your own avatar; as you fight the enemy you've chosen, you'll slowly begin to see your character take damage as they get hit with arrows. The matches are fun, with enough complexity (including different powers, weapons, and characters) to keep most players occupied no matter how hardcore of a gamer they are.
As if the single player options weren't enough for most players, the game gives people the opportunity to start playing against other players in both online matches and in local co-op. The options are great, with the ability to both pass the phone or tablet back and forth as you compete or to play online against strangers. Unfortunately, for whatever reason, the ability to play online and in multiplayer modes is completely locked from the start, making Bowmasters one of the few games on this list with a multiplayer mode that isn't able to be accessed from the start. Players can start playing multiplayer content after 10 wins (for the online mode) or 15 wins (for the local mode), but it's still pretty unfortunate you're locked into single player for the time being.
We've already talked about one way Bowmasters uses the app for monetization and to generally push users on the free side of the app to purchase gems and subscriptions with real money, but that only scratches the surface of what Bowmasters may ask from you in terms of financial compensation. In addition to the subscription offer that appears the first time you use the app, every subsequent opening of the game will prompt you with a request to gain free gems. Clicking on this offer allows you to look at a long list of offers, deals, and subscriptions. Visiting Tapjoy's website will grant you thirteen gems; watching an ad will grant you a single gem. Signing up for Hulu gives you a full 2016 gems, while playing and completing a power level in Final Fantasy XV: A New Empire will give a massive 13,828 gems.
Bowmasters is far from the only game to get players to unlock rewards by completing certain offers, but it's still a lot of content thrown at the screen at once, which could easily leave some players feeling overwhelmed by the amount of options available. This is in addition to the option to buy both gems and coins with real money, with prices ranging from $1.99 to a full $99.99, which Bowmasters generously calls its best price for both gems and coins. Obviously, you should never spend $99.99 on fake currency in a mobile game, no matter how much you enjoy playing it or how good it is, because it's just that: fake currency. Luckily, you can mostly avoid paying for coins and gems within the game, but you might miss out on certain timed upgrades or cosmetic items if you aren't willing to put in after the game.
The good news: each match has a loot box after the completion of the round, something we don't care for much in paid $60 games but that work find right here. Generally speaking, the loot boxes allow you to access new content in the game, making it easy to play (mostly) for free without having to drop millions of dollars. While the in-app purchases might weigh down some games, it's truly proof of how great Bowmasters is as a multiplayer game on iOS that we can mostly ignore and forgo the in-app purchases.
Bowmasters succeeds on the strength of its style and its gameplay. The former is gorgeous, an animated, modern Looney Tunes world filled with violence and blood and gore, somehow remaining charming amongst it all thanks to the style of its visuals. The latter is equally excellent, playable in both single and multiplayer options, giving gamers the option to either battle it out against multiple people, to jump online to combat against random matches in the world, or to fight it out in training against the AI. The tutorial does a good job in walking you through the game, and it's easy to pick up and play regardless of your experience level. In-app purchases aside, the app is a great addition to your iPhone, and an even better addition to your iPad.
For games like Bowmasters, check out Worms 2: Armageddon, which features online and local gameplay, and Pocket Tanks, a remake of the original Scorched Tanks game released on the Amiga in 1994.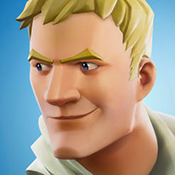 When it comes to multiplayer gaming, popularity tends to come in waves. In the early 2010s, the MOBA ruled victorious over most other genres of competitive gaming, inspiring countless leagues of gamers to form and pushing eSports into the spotlight. In 2016, the release of Overwatch inspired countless games in the hero-shooter genre, including Paladins and LawBreakers. Last year, the release of PlayerUnknown's Battlegrounds, or PUBG, caused a new genre to take the spotlight: the battle royale, a game genre in which up to 100 players battle at one for supremacy over each other. Despite the popularity of PUBG throughout 2017, Fortnite came out of nowhere and truly ate that game's lunch, remaining one of the most popular games in the world as we head into 2020.
Even if you don't play video games regularly, you've probably heard of Fortnite. The game's popularity is inescapable, similar to Pokemon Go just two years ago. Both games are popular for roughly the same reasons: they're both free to play, and they're both available on mobile platforms. Although Fortnite: Battle Royale (itself a spinoff of a separate game known as Fortnite) began life on Windows, Mac, PS4, and Xbox One last fall, it became increasingly popular after two major events. First, the launch of PUBG on consoles as an Xbox exclusive gave PS4 owners a reason to jump into Fortnite over PUBG, thanks to the availability of the game on that system. Second, the launch of Fortnite as a free-to-play game on iOS suddenly lowered the barrier of entry for anyone with an iPhone or iPad, instantly making the game appealing to anyone who wants to try it out.
The first thing you'll notice about Fortnite when you jump into the menu (after installing additional data) depends on the device you're playing on. On newer phones, like the iPhone 8 and the iPhone X, you'll see a high-res display filled with crisp graphics and smooth textures. Unfortunately, on older or lower-powered devices, including the 2017 iPad we tested the game on, you'll see edges filled with jagged lines and, unfortunately, poor textures. It's not unplayable, but it does look worse than you might be expecting to see, especially on fairly new devices or iPads with their larger displays.
Regardless, once you create your account, you can start jumping into games to gain loot and to try to destroy your enemies. Fortnite starts you out with a basic default avatar, but through playing the game, you can eventually level up, purchase clothes, outfits, and other changes with in-game currency, and generally change the demeanor of your character in the world of Fortnite. The game also has an XP system you'll want to pay attention to, as the game's levels reset through every "season" offered in Fortnite. Seasons change to different styles of gameplay and updates, and can even change how the world appears, as we've seen with events like the Fortnite comet that hit the map in 2018.
Once you've found a match, you'll be paired up with 99 other players for a 1v99 battle royale. The game spawns you into a main area where you can run around as you wait for other players, but once the lobby is full, you'll be spawned into the signature flying buss within Fortnite. If you've played a battle royale game like PUBG before, you'll know how this is going to go. You and the other 99 players choose a place to jump out of the bus that is cruising through the air. Once you've made your jump, you can start controlling your character, changing their movement and aiming for a place to land on the ground. To your right on the display, a button makes it easy to choose when you're going to pull your parachute to start landing. You won't want to pull too early or too late; instead, aim for a middle-ground in order to get to the land as soon as possible without harm.
When you've landed, you'll gain access to the entire library of controls and abilities within the game. Every Fortnite player begins their journey to destroying the other 99 players with a large hammer as their melee weapon; everything else, you'll need to find on the ground. Your weapon switch icons are at the bottom of the display, in a layout similar to Minecraft's own item switching box at the bottom of the display. At the beginning of the game, you'll have your hammer and not much else, but that'll change as you explore the map. As you run around the world, you'll find items you can add to your bag, including weapons like guns and other melee weapons, potions, and more. Running around and exploring nearby buildings is the key to your survival in the game.
As you're battling your way around the island, you'll want to make sure you're headed in the right direction. You can explore the island if you want, but like most other battle royale games, you'll need to move closer to the center in order to survive. A "storm" closes in on the island as you play, closing on the radius of the island and forcing you to move throughout the world. If you get caught in the storm, you'll start taking damage until you get out of it, making it easier for other players to take you off and kill you. Unlike Halo or Call of Duty, there's no respawn in the game. When you've died, you've died. You can spectate the rest of the match, but that's it for you. That's the whole idea behind battle royale games after all: there can only be one victor in the entire game, and if you're killed, it isn't you.
Fortnite, despite being as popular as it is, belongs on this list for so many reasons. It's the ultimate multiplayer game, with literally millions of players fighting it out amongst each other in games every day. Even as the popularity of the game inevitably dies down as it becomes just another mobile game people are playing, Fortnite is almost certainly here to stay. Unlike something like Bowmasters, the game is pretty lax on in-app purchases, instead allowing you to play the game as you wish and to purchase content over unlocking if you'd like. Loot crates are here, but they're easy to adjust to and you gain them after battles. Overall, Fortnite is the perfect example of online multiplayer games done right. It's a blast, it's easy for anyone to play, and despite some low-resolution textures on older or less-powered devices, it looks fantastic.
If you're looking for similar games like Fortnite, try out PUBG, Rules of Survival, and Guns of Boom for variations on the general battle royale genre.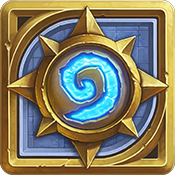 Hearthstone, like Fortnite before it, began it's life on PC and Mac as a game developed by Blizzard Entertainment, the company behind massive gaming hits like Warcraft, Diablo, and Overwatch. Despite its origin, mobile platforms like the iPhone and (especially) the iPad seem to be the correct place for Hearthstone to exist, with the full game being able to be played on a mobile platform right in your hands. If you're unfamiliar with Hearthstone, the game at its simplest is an online collectible card game (also known as a CCG, very similar to trading card games like Magic: The Gathering) that lets you duel against opponents from around the world from the comfort of public transit, the back of your car, or your living room.
Diving into the world of collectible card games can be fun and exciting, especially if you have friends who are interested in joining in and playing with you, or who already have built decks and joined the community. Unfortunately, cards and booster packs can be expensive, and if you're concerned about dropping $50 or more just to get started with Magic: The Gathering or YuGiOh, the good news is that Hearthstone can be an excellent alternative to both of those games. (It's worth noting both of those titles have their own online versions playable through iOS, though neither in our opinion quite measure up to the excellency of Hearthstone.) The fact that Hearthstone is free to play, with limited ads and the ability to basically bypass in-app purchases if you're willing to grind out some matches, is one of the best reasons to dive into the game if you're interested in the genre.
When you begin playing Hearthstone, the game starts by supplying you with a starter deck, full of some basic cards that make victory possible against early opponents, both AI-based and human. It's a friendly game to start playing, with a full tutorial to play through, guides available from players online, and a chat system that doesn't allow for griefing, taunting, or harassment. Don't be fooled, however: there's a ton of depth to Hearthstone, and the game gets seriously complex once you dive farther into the mechanics of more advanced cards. As you battle against more difficult opponents, you'll begin to learn how to balance your deck, what strategies work and which don't, and you'll slowly begin to develop a play style of your own, unique to your own abilities.
The matches are simply and relatively short. Once you've assembled your deck (and completed the necessary tutorial), you'll be pushed into a duel with another player. Each character takes their turn, playing cards on the virtual table in front of them. There are five types of cards: minions, weapons, heroes, and abilities, along with quests from the Journey to Un'Goro expansion deck. Your minions have their own attack types as well, including Warrior, Rogue, Druid, Mage, and more. Each card costs a certain amount of mana to summon, and feature their own hit points and attack points. Using strategy and a combination of cards, monsters, and effects, you unleash attacks on your opponents cards and, eventually, their own hit points, lowering them to zero health and eventually eliminating them from the table.
On iOS, the app is fairly large, requiring at least 3.5GB of free space for the app when you install the game on your phone, larger than Fortnite and Bowmasters combined. Still, once you have it active, you'll realize how fun this game can be to play, and if you get into it, it's well worth keeping on your phone (plus, you can use the same account on your computer). Oh, and when it comes to paying for cards, you can drop cash on unlocks, or just keep playing the game for free expansion packs. Hearthstone may not be a direct translation of a game like YuGiOh or Magic, but Hearthstone is the first major trading card game to arrive first and foremost for digital devices. Whether you're playing on mobile or PC, you'll have a blast in this collectible trading card game. Definitely don't sleep on this one if you're looking for fun multiplayer games.
If you're looking for similar games to Hearthstone, check out Yu-Gi-Oh: Duel Links, The Elder Scrolls: Legends, and Magic Duels for variations on the card-collecting and dueling genre. Each of those games is based on pre-existing platforms, including Yu-Gi-Oh, The Elder Scrolls, and Magic: The Gathering.
7. Jackbox Party Pack (series)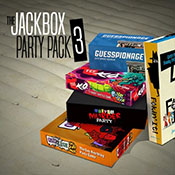 We've previously praised Jackbox's entire series of multiplayer titles on our roundup of the best multiplayer games for Android, and it's easy to see why. Though you'll need more than just a smartphone or tablet to play any of the Jackbox Party Pack series, once you have one of the games available on a platform that plugs into your television, you'll be granted access to one of the best party titles of the 2010s. Don't worry if you're short on gadgets in your house; you can play Jackbox on almost any device that outputs to a television. Do you have a PC or MacBook with HDMI-out? Do you have an Apple TV or Android TV, or one of Amazon's Fire TV devices? Do you have an Xbox 360 or Xbox One, a PS3 or a PS4, or Nintendo's latest console, the Switch? What about the X1 cable box from Comcast? All of these devices can run an entry in the Jackbox Party Pack series, which makes it an easy series to jump into while playing with roommates, friends, and family members.
Despite the requirement for an outside source to run the game on your television, Jackbox's entire series is worthy of a spot on this list. Jackbox Games have been developing party titles for over two decades, but they're best known for their most recent titles, the Jackbox Party Packs. The general concept is simple: you and some friends gather around the television, playing party games that involve trivia, art skills, creativity, word games, and other laugh-inducing hilarity, controlling input from your smartphone's browser. The games are typically designed for up to eight people, though some games have a smaller limit on users and some games really only work if you have a large group of players. The game is best played locally with a room full of your friends, but playing online is also an option using streaming services like Twitch.
Setting up the game is simple. Once you've purchased the Pack of your choice (there are four of them—we'll dive into more detail below), you start the game on the device (gaming console, Fire TV, etc.) and choose one of the five games included in each pack. Once the game starts, you'll be given a four-letter code to enter at Jackbox.tv on your smartphone, tablet, or laptop (it's best played with a smartphone), and you'll join the game room. Once everyone's in, the first person who joined the game starts, and the rules will either be quickly explained for new players or, if the rules are a bit longer, you'll be given the option to skip if you've played before. No game is too complicated to learn, and most games are appropriate even for younger players. For those games with raunchier input, you can typically turn on a family-friendly filter in the settings of the game.
From there, you simply follow through what the game wants from you. Most games are unique, with only a few sequels to earlier games here and there. With six Jackbox Party Packs now on the market (one a year since 2014), there are more than 20 games to pick from, split up between each pack. Here's a quick breakdown of each Party Pack, along with our recommendations for each.
Jackbox Party Pack (PS3, PS4, X360, XOne, PC, Mac, Switch, Apple TV, and more): The original pack, this includes You Don't Know Jack 2015, a new version of the original trivia game Jackbox developed in the 90s; Fibbage XL, a trivia game that involves knowing the truth from the lies; Drawful, a game similar to Pictionary; and more! Despite being the first Party Pack, this might not be the best place to start for new players, but if all you have is an Xbox 360, this is the one for you.
Jackbox Party Pack 2 (PS3, PS4, XOne, PC, Mac, Switch, Apple TV, and more): This pack introduced Quiplash XL to the pack, a game originally sold on its own, which allows you to enter funny comments as an answer to a question. Two prompts then go up against each other, and players vote to score points. Quiplash is one of the best games for new players in the Jackbox series, which might make Party Pack 2 a solid place to start. It's also the final version released on the PS3. Other games include Bidiots, Earwax, and Fibbage 2.
Jackbox Party Pack 3 (PS4, XOne, PC, Mac, Switch, Apple TV, Android TV, and more): Quiplash 2 is one of the standouts here, but frankly, Party Pack 3 is one of the best ones yet. In addition to Quiplash 2, which remains a great starter game, Fakin It introduces one of the most original games we've seen from the dev team, which involves trying to lie your way out of prompts you might not even know. Trivia Murder Party is a solid trivia game with some dark humor, and Guesspionage and Tee-KO also make for a solid pack.
Jackbox Party Pack 4 (PS4, XOne, PC, Mac, Switch, Apple TV, Android TV, and more): The fourth pack in this list is the only pack to include more than five games, making it a great starting place. The standout here is Fibbage 3 and its pack-in, Fibbage: Enough About You, which combines the lying-based trivia from Fibbage with lies about yourself. Survive the Internet is a Quiplash-style creative game, Bracketeering is a fun bracket-based game where you bet on which submissions are best, Civic Doodle is a fun twist on the usual drawing game addition, and Monster Seeking Monster is a dating game where you'll have to message users to get them to go on dates while trying to gain hearts.
Jackbox Party Pack 5 (PS4, XOne, PC, Mac, Switch, Apple TV, Android TV, and more): The most recent addition to this list, Jackbox Party Pack 5 includes four new games, along with a brand-new version of You Don't Know Jack that happens to be one of the best we've ever played. In addition, there's also Split the Room

,

where the goal is to create as divisive hypotheticals as possible; Patently Stupid, where you'll have to compete to design brand new inventions to solve everyday problems while also pitching your fellow investors for money; Zeeple Dome, a slingshot game where you battle against aliens; and our pick of the bunch, Mad Verse City, where you battle against your fellow opponents in a rap battle arena.
Jackbox Party Pack 6 (PS4, XOne, PC, Mac, Switch, Apple TV, Android TV, and more): The most recent release, Jackbox Party Pack 6 adds five more rip-roarin' games to your Friday night collection. Trivia Murder Party returns with an official sequel, filled with new questions and even more devious mini-games. Role Models is a personality test for you and your friends as you assign roles based on what your friends think of you. Joke Boat finds you perfecting a punchline in a comedy-themed talent show, Dictionarium has you creating brand-new words and definitions, and finally, Push the Button sees Jackbox taking on the classic "Werewolf" or "Mafia" genre of games as you work to discover the alien onboard your ship.
One final note before we wrap up this review. If you're lacking every single type of device under your television that can play Jackbox, including a powerful enough computer that can output via HDMI, but you do have an iPad lying around your house, you're in luck. Though Jackbox Party Pack 1-3 are only available through the Apple TV or other compatible platforms, if you purchase Jackbox Party Pack 4 or later, you can play on both your Apple TV or your iPad, using the tablet as the display and your phones as the controllers. In many ways, this acts just as the Nintendo Switch works with the Jackbox games, allowing you to use the tablet as a portable television.
Ultimately, we think starting with Party Pack 3 is the best place for new players. It has Quiplash 2, which is a great starting point for new players, and Fakin It and Trivia Murder Party are fun additions to a great pack. From there, either go with Party Pack 4 or Party Pack 2. Four has some crazy additions to the game, while Two is an excellent addition in the vein of Three. Ultimately, all of them except for maybe the original are worth keeping on your devices, and even the original is a solid party game. If you're used to having multiple friends or family members over at once, or you don't mind starting up an online voice chat with a ton of friends and streaming the game to them online, Jackbox is a great way to spend a Saturday night.
For games similar to the Jackbox style of playing on your television with your phone, you can check out Use Your Words, which is similar to Jackbox in almost every fashion, or check out games like Heads Up, which uses your phones in similar fashions to create party games involving you and your friends all in the same place.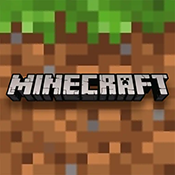 At this point, no one is going to be surprised by the addition of Minecraft to any kind of gaming roundup. The game, which has been on the market for nearly nine years, is and has been a massive phenomenon for most of its existence. Considering it's on nearly every modern platform, it should be no surprise that Minecraft is the second best-selling video game of all time, behind only Tetris. The game is big enough that the development team, Mojang, was bought by Microsoft in 2014. That hasn't stopped the game from expanding to every platform under the sun, however, and iOS is only one of the many platforms where you can dive into the infamous brick-building game to let your creativity—and your survival skills—flourish.
Those unfamiliar with the game will likely have at least heard of the title, or seen the merchandise in stores around the world. If you've played or watched gameplay surrounding Minecraft before, feel free to skip this paragraph. For everyone else, Minecraft is a sandbox game where your goal (in the standard Survival mode) is to use the materials in the block-based world around you to build and create shelter, weapons, and more to defend against the creatures that come out at night. The game allows you to make tools in order to gather more difficult resources by chipping away at the world around you, and once you have enough resources to protect yourself from creepers, spiders, zombies, and more, you're free to explore the caverns, waterways, and more of the world around. There's also a Creative mode, which allows you more power over the world without the threat of enemies to build anything you want.
The mobile version of Minecraft (formerly Minecraft: Pocket Edition) started as a testing-only project from Mojang in 2011, with a limited featureset and as an exclusive for the Sony Xperia Play, a phone that crossed Sony's mobile efforts with their Playstation line of products. When the game finally came to all Android devices and, later, iOS, it was only available in an early alpha build. At the time, the game lacked basic features of the traditional desktop game, including the Survival mode that most players use when playing the game traditionally. Slowly but surely, the game rolled out updates and features, pacing well behind the desktop version of Minecraft but nevertheless becoming a more viable option for players who couldn't play the standard game. It wasn't until the end of 2016 when the game finally added the endgame called The End, thus upgrading the game to version 1.0 and finally becoming a standard port of the title.
If you're concerned about using touchscreen controls on your phone, don't be. Despite the obvious concern a die hard Minecraft fan would have about using two thumbs on a glass screen to control movement, jumping, and more in the world of Minecraft, the controls are actually pretty solid. A virtual D-pad sits in the lower-left corner of the display, with a button for jumping on the right side of the screen. To place a block, tap anywhere on the screen, and swipe along the display to move the camera. Selecting items from your inventory is easy; just tap on the item in the bottom of the screen, or open your inventory full-screen to organize it. Dropping items is easy as well, and can be completed by just holding the item icon for two seconds. For anyone still concerned on the controls, rest assured the game supports Bluetooth controllers on Android as well, which means anyone with around $30 to spare can pick up a controller to make playing on the go way easier.
Despite having reached version 1.0 in 2016, updates haven't stopped, however, and in fact, a major update rolled out to players last fall that completely changed the name. Codenamed the Bedrock Edition because of the new Bedrock Engine powering the game, the Xbox One version, iOS and Android version, Fire OS version, Windows version, and soon, the Switch version of the game were all lumped into one world under the "Better Together" title, with only the Xbox 360 version (due to its age) and the PS4 version (due to Sony's unwillingness to allow crossplay between consoles) kept out of this update. Not only did this update add dozens of new features to the game, but it made it an even better multiplayer game for iOS and other mobile devices.
Under the Better Together update, Minecraft on iOS can be played on the same servers as almost every other copy of the game, allowing multiple people to interact on a single hosted server and generally improving how the game plays. It also introduces the Marketplace, a one-stop shop for skins and other themes for the game, allowing you to share your content between different versions of the game. Ultimately, the important takeaway here is that Minecraft for iOS has never been quite as powerful and enjoyable as it is now, and recent updates have made it one of the most enjoyable and flexible multiplayer games on iOS. If you're a fan of the title and haven't yet picked up a copy of the game for mobile, you should absolutely do that.
For games like Minecraft, check out Terraria: it's a full single or multiplayer game that allows you to explore a 2D retro world, with a bigger focus on both combat and crafting, and full support for local WiFi games using cross-platform technology.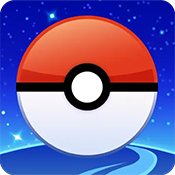 Of course we're putting Pokemon Go on this list, and for good reason. Not only is the game still one of the most popular multiplayer games throughout the world, it's also one of the few games that involves meeting with people in the real world. Pokemon Go is as communal as you want to make it, and assuming you're prepared to meet up with players in real-world locations, it can be a serious blast. Whether you're new to Pokemon Go or you're a returning player, it's a surprisingly easy decision to get back into the game. With new features, new Pokemon, and new events unfolding all the time, there's never been a better reason to dive back into the one-time phenomenon
For those unfamiliar with Pokemon Go, the central concept is simple. Using your GPS and augmented reality tech, you travel around real-world areas catching Pokemon that appear in the field. When a Pokemon appears on your screen, you tap on it on your phone's display to begin battling it, throwing Pokeballs at the small (or large) creatures in order to capture them for your collection, to train and to care for. In many ways, this emulates the experience of collecting Pokemon in the standard games released on Nintendo handhelds (and soon, the Switch), allowing you to relive some of the memories of playing the games throughout your childhood or young adulthood (or, if you never played the games, feel some of the enjoyment for the first time on a smart device.
The core gameplay of Pokemon Go is simple. You walk around outside in the real world, with your GPS tracking your location on the virtual map inside of the game. As you walk, Pokemon will appear on the map on your screen, and by tapping on each Pokemon will enter you into a battle with them. Once you're within a battle with the Pokemon you selected, you can use berries to lure it in, and then throw Pokeballs at the screen to capture the Pokemon. AR mode will allow you to see the Pokemon somewhere in the world around you using your camera, but it also makes it a lot harder to catch the critter on your screen. As you throw Pokeballs, you'll deplete your source, which you can either replenish through in-app purchases or by checking into real-world locations around you called Pokestops.
That's the basic gameplay of Pokemon Go, but two things make it into a solid multiplayer title. First, Go is one of the few games that actually involves meeting up with people in real life, to play a game in the outside world. If you live in urban or suburban areas, this can be a great way for you and your friends to spend some time. Second, Go's multiplayer has become a lot more advanced over the last two years. Thanks to the raid system that was added to the game last year, you and friends who share a team together can hit up a raid together whenever a boss Pokemon takes over a gym. Working together with people in real time to defeat a Pokemon is a blast, and once you've won the battle, you get the chance to capture that boss Pokemon, which is often a rare or legendary creature.
Some readers might be brushing off trying out Pokemon Go again, especially if they already tried playing the game nearly two years ago and fell off the title. While we can't guarantee you'll ever love the game again, there have been some pretty big advancements since most people last played. First, Pokemon from four more generations of games have been added to the title, unique types of Pokemon you can capture in the game, which means you'll need to work hard to fill out your Pokedex with the new additions. There's also added daily and weekly challenges and rewards for playing every day, and an in-game weather system that gives the chance to find specific types of Pokemon based on the weather and time of day in your area. There's even an updated tracking system that makes finding Pokemon a lot easier than it was two years ago.
Overall, Pokemon Go is still the same flawed-but-enjoyable experience it was in 2016, but the improvements have helped the title come a long way. We haven't even been able to mention some of the features added to the game, including trading, PvP battling, Team Rocket grunts, and so much more. This truly feels like the game Niantic announced way back in 2016 in their original ad, and we can't wait to see where the game goes in 2020.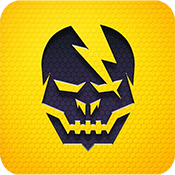 It's tough to choose a first-person shooter on mobile. Though FPS-style games have been around on iOS since the App Store launched a decade ago, there's a wide variety of issues with mobile FPS games, especially competitive ones. First-person shooters are designed to be controlled with either a mouse and keyboard (the preference of most competitive players) or with a controller if you're playing on a console (the overwhelmingly-popular choice for most FPS players dating back to Halo). On your iPhone or iPad, of course, there are no physical controls—no triggers or joysticks or buttons. While your traditional face buttons can be replaced with on-screen icons, the triggers which are used to fire your gun and the joysticks used to both move your character and move the camera are hard to replace effectively. Sliding your finger on the main display is simply difficult, especially since you'll also need to use those fingers to pull the trigger and to activate special abilities or switch weapons.
The Shadowgun series is one of the few first-person shooters worth playing on iOS, an original creation that isn't necessarily based around copying one specific game or another. While some games on the App Store are happy enough to directly copy Call of Duty: Modern Warfare or one of the Halo games, the Shadowgun series has a full story that is entirely created from their own devices. It's still a sci-fi world, a first-person shooter in which you're playing as a military man, but there's something to be said about designing an original story for the App Store that manages to keep your attention as you play. Shadowgun Legends is a sequel to the original Shadowgun, released in 2011. This sequel comes seven years later, following a two year development cycle and beta testing, and for the most part, the game was well worth the wait.
First things first: this game looks phenomenal. It's actually hard to justify the low quality graphics in a game like Fortnite on a 2017 iPad when this game plays so well. The game even features a full configuration menu, allowing you to bump the frame rate up to a 60FPS max (which, the game warns, could cause your device to heat up while playing), as well as the ability to change the graphical settings from low to very high. Those are the settings we were looking for in Fortnite, and seeing them here—not to mention how well everything here is running—makes us question why on Earth Fortnite looks so absolutely bad on midrange hardware.
Once you dive into the game, you start by choosing an avatar to represent you. You can pick your gender, as well as a full customization option, or you can hit the random button to get some fun combinations and to jump in the game faster. If you have a Shadowgun account, you can sign up on the starting display as well, in order to gain access to your old content. Once you've designed your character, you're pushed into a tutorial of sorts, the first chapter in a story mode that is, admittedly light on story and heavy on action. If you're here for multiplayer, you're going to have to be willing to play through some of the story missions in order to get there. Luckily, the story missions are quick enough to get through, and they look great. We aren't talking PS4 quality here, but it's comparable to what we've seen from, say, Doom on the Nintendo Switch or any number of Xbox 360 shooters, especially when ratcheted up to its highest settings.
The best thing about the game is its controls, by far. Like you might imagine, movement in the game is accomplished by moving your two thumbs on the screen while holding your phone or tablet in your hands like a control. There's no virtual joysticks here; instead, the game intelligently tracks where you've placed your thumbs on the display and creates and invisible joystick. You move your character with the left thumb and your aim with the right thumb, tracking as you move. Your weapon info is displayed in the upper-right corner, allowing you to preview how much ammo you have left, along with your gun lineup. By default, there's no trigger button: all shooting is done automatically. This might feel a bit lackluster for veteran FPS players, but the good news is you can configure this—and all other settings— in the options menu of the game at any time.
You might want to leave autofire on, however. Though firing with a button manually is possible, it runs into the same issue we assumed it might: it's tough to control the movement of your character and shoot when both are done with the same finger. If you're good enough to get it to work for you, by all means, continue onward. In our tests, however, we ended up playing mostly with the autofire enabled, allowing us to worry about aiming on enemies and letting the gun take care of the rest.
It's unfortunate that the game's multiplayer options are locked behind a specific amount of XP, because the PvP options are solid. There's plenty of content to have here, and you can explore all the modes in a city-style hub world set in third-person, where you can load quests, gain loot, unlock weapons and money, and more. The in-app purchases are about what you'd expect from this style of game: acceptable, but largely speaking, there's simply too many of them. Some of the modes include Duels (1v1 matches) ascendancy (4v4 matches) and the Voltaic Fist, which allows you to take down an enemy in a major dungeon with a group of fighters, similar in style to Destiny's raids.
Overall, Shadowgun Legends is one of the few mobile first-person shooters to feel original, instead of a basic mobile clone of Call of Duty or Halo. The controls are customizable, the game world looks beautiful and modern, and the multiplayer modes are plentiful, helping to make it one of the best multiplayer games on iOS right now. We still aren't totally sold on FPSes on iPhones and iPads, but if you're looking for a first-person shooter to play when you're away from your Xbox or PC, this is by far the one to grab.
If you're looking for comparable FPS games for iOS with a focus on multiplayer, you can try out Bullet Force, a game with multiple online battle modes and customizable content. It isn't as good looking as Shadowgun Legends, but it's a decent offering for a free-to-play game. Gameloft's Modern Combat 5 and N.O.V.A. Legacy both take their inspirations from, respectively, Call of Duty: Modern Warfare and Halo, respectively, but if you're looking for both a story mode and a multiplayer mode in a game designed from the ground up to remind you of those console games, they're also worth a shot.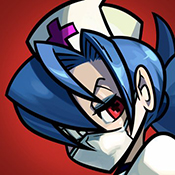 One of the major problems with the entire genre of fighting games is the barrier of entry, the difficulty in learning how to play a fighting game in a true competitive sense. You can learn by playing against the AI component of the game, but eventually, you'll likely learn the tricks to dodge and win against an AI opponent, especially in older fighting games. Likewise, you can practice against a friend who knows a specific fighting game well, but if you're inexperienced, you're probably going to lose a lot of games before you can even begin to learn the actual strategies, move sets, and combos. You can even try out a lighter fighting game, one with a bit more accessibility, like Super Smash Bros., which works for both professional fighting game players and casual gamers alike.
A fourth solution is to try out a whole new style of fighting games: mobile fighting games. These titles are designed with simpler controls, so that anyone can pick up and play them without feeling overwhelmed. There's a decent chunk of mobile fighting games on the App Store today, but if you're looking for something a little different from mobile-optimized versions of Injustice 2 or Mortal Kombat X, you might want to try out Skullgirls, a traditional 2D fighting game with some gorgeous, hand-drawn animation and some excellent fighting. Like many other fighting games on iOS, Skullgirls began life as a game for consoles and, later, PC, before finally being ported to iOS and Android with brand new controls. What makes Skullgirls rise above the competition isn't just the combat, but the touch-friendly controls and the animation that has been added to the game.
Skullgirls isn't just a multiplayer game, of course. Like Bowmasters, the game requires players to work towards accomplishing certain tasks in the single player missions before reaching the ability to battle others online. Likewise, as you might expect from a fighting game, you won't find much pass-and-play local multiplayer on here. If you're going to fight, you'll need to do it online, competing in missions called "prize fights." Unfortunately, that mode doesn't unlock until you reach level six in the game, which means before you can jump online and play against some random enemies, you'll need to finish off some missions in the story mode first.
Unlike Street Fighter IV or Injustice 2's story modes on mobile, Skullgirls actually features not just a full storyline with cutscenes and text, but also an RPG system that requires you to level up and strengthen your battles as you continue through the game. The entire game allows you to access skill trees on your fighters, which you can unlock as you work through the game. There are thousands of options and customization choices you can choose within the game itself, and as you upgrade and customize your fighters, you'll gain additional skills like new moves, harder hits, more health, and more. Ultimately, the story mode is worth playing through alone just to gain the ability to edit your skill trees, which allows you to customize an unthinkable amount about your fighter. In some ways, it's impressive that Skullgirls is as balanced as it is, considering how much you can edit and change your characters within the matches themselves.
The controls feel fluid in Skullgirls. If you've played other mobile fighting titles on iOS, you'll likely be familiar with what to expect. Unlike some mobile fighters, especially ones from years past, the control here aren't using virtual joysticks and buttons to fight with, but instead are primarily using sliding mechanics and other modes of play to allow you to easily fight back. Everything feels really fluid here, if we're being honest, which helps to make the game not just feel great on iPhone or iPad, but also helps to make it easy to learn how to play. That's one of the best aspects of Skullgirls overall: the ability to learn the game and to get into how everything works, while simultaneously offering some incredibly depth when it comes to the leveling system, the skill trees, and the progression throughout the game for each of your fighters.
Finally, it's worth talking about the free to play elements in this game, because after a relaunch in January of 2018, they've become some of the best in the mobile arena. It's not to say that there aren't loot boxes and other randomized content in this game that you can gain access to through either purchasing in-game currency or by completing missions and tasks, as well as story modes. The basic framework that most people have come to expect from mobile games is here, with most content in the game unlocked through randomized progression, but everything is now chosen by a random number generator, instead of weighing rarer and more powerful content as increasingly unlikely. This means loot drops feel fair when playing through the game, allowing most players to easily access new skills and characters without having to drop cash to get the good stuff.
Skullgirls isn't the only mobile fighter, but it is one of the best. There are other options available on iOS, but Skullgirls is one of the few that not only feels great to play, but legitimately holds up under a microscope. It's free-to-play, but still manages to offer free content without feeling weighed down by ads and in-app purchases. The paid content that is there doesn't feel unearned, and the free content doesn't feel fixed. The actual combat is as smooth and technical as anyone looking for a mobile fighter could possibly look for in an iOS game, and when it comes to looking for something basically designed to be played on the go or when lying in bed, it's absolutely perfect.
If you're looking for games similar to Skullgirls, you can try out Tekken, Street Fighter IV CE, and Injustice 2. Tekken and Injustice 2 are both free-to-play games, with mobile-enhanced controls and some decent graphics, but they don't quite old up to Skullgirls on mobile. Street Fighter IV CE costs $4.99, but that one time purchase gains you entry to one of the best fighting games of all time, with support for full controls.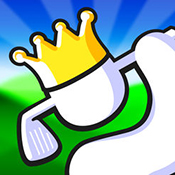 Some of the experiences on this list are pretty hardcore. Games like Minecraft and Hearthstone are time sinks that are destined to push you into putting hours of your life into the game, if only to build up the experience to new heights. Meanwhile, games like Bowmasters allow you to enjoy a more relaxing turn-based experience with your friends or with people online, but unfortunately, it pushes you to purchase content within the game so often that sometimes, it's better off not playing at all. If you're looking for something on the casual side of gaming while simultaneously featuring some fantastic multiplayer options and some minor, inoffensive in-app purchase options, you cannot beat Super Stickman Golf 3, the latest in the long-running Stickman Golf series for iPhone and iPad.
The first Super Stickman Golf game was released in 2011, and since then, both Super Stickman Golf 2 and Super Stickman Golf 3 have brought more fame and critical praise for the series. All three games have kept the same basic gameplay, a 2D Flash-esque game that pushes you to get the ball into the hole under par in a series of increasingly ridiculous set pieces and matches. Unlike several of the games on this list, there's no long tutorial, opening set piece, or story mode for players to get involved with in the game. Instead, you get to basically dive into the game right away, choosing between the single player mode that allows you to try your hand at beating levels throughout the game, or the multiplayer mode which offers two distinct game elements: race mode and a turn-based series, both of which offering their own elements.
First, it's worth noting the gameplay. It's actually pretty basic to start, with your stickman appearing on the field and the goal on the other side of the display. Your controls are along the bottom of the screen, offering fairly basic choices to pick from. You can use the arrow keys to raise or lower your aim, and once you've decided you're ready to shoot, you hit the golf button. This allows your power meter to begin scrolling; once you've select your power meter with your angle, you can choose to shoot the ball. It'll launch from your current location to wherever you've chosen your ball to aim for. The goal is to get the ball in the hole in as few turns as possible, and more broadly, without breaking your chosen par. It's the definition of a game that's easy to pick up and play in a matter of seconds, but truly mastering it will take some time.
Meanwhile, the multiplayer modes here actually shine more than you'd probably expect. Considering the actual gameplay doesn't have much depth to learn how to play, the fun comes from the ability to challenge friends to games with two distinct modes. Race mode is exactly what it sounds like: you and another person, either locally using another iPhone, iPad, or Mac, or someone you connect with over the internet, race with each other to shoot the ball into the hole as fast as you can. Because the game requires both users to play the game in sync with each other in order to see who completes all nine holes the fastest, you and your friend will have to use your own devices; there's no way you can use the same iPhone or iPad and trade back and forth, unfortunately. Still, it's a solid mode, and the online play works well.
Turn-based mode, meanwhile, works just as you'd expect. You and another person compete against each other, this time in an asynchronous battle that focuses on the score, not on the time it takes to complete the game. It seems this mode too lacks pass-and-play mechanics, unfortunately, which is a problem when it comes to choosing a multiplayer game. Turn-based mode feels perfect for pass-and-play battles, in the back of a car or while hanging out on the couch, but the game prompts you to connect online. In some ways, this mode actually works in a fashion closer to what we've seen from the likes of Words with Friends and other similar mobile games. You start a match online with someone else, either through your friends list on GameCenter or by choosing a random opponent. You and that person trade turns, with each turn's score competing that the challenge being completed when you have free time, not when you're playing live.
In turn-based mode, you'll probably find yourself waiting for the other person to take their turn. Any game where a turn isn't taken within a couple of days on either respective side is immediately forfeited, so you'll want to turn on game notifications for when it becomes your turn. Outside of that, you'll also want to consider playing in race mode if you're looking for a game you can play in full right now. Turn-based mode truly is designed so that you can put the game away when needed, and come back to it when it's your turn. If you aren't looking to compete in full, it's perfect for gamers who simply want to take their turn on the bus or while waiting in line at the supermarket.
When it comes to in-app purchases everything here is basically on the level. There are several in-app purchases to be had, but almost everything feels optional. Inside the pro shop, you can grab a premium upgrade for $2.99, which basically unlocks the game's limits that come with it being a free title. Think of this as the paid version of the app, as it grants you additional courses, daily race attempts, 25 turn-based matches, and removes ads. There are card packs, which allow you to receive brand new content within the game, but generally speaking, the game doesn't push you hard to unlock new content. Outside of that $2.99 purchase, much of it is reliably fun to play without dropping a dime, and the rest of the in-app purchases are cosmetic or game enhancers, nothing required to have fun with the title.
Overall, everything about Super Stickman Golf 3 is perfect for multiplayer, besides the unfortunate lack of pass-and-play mechanics in the turn-based mode. Everything you could want in a casual experience is here, and it makes playing the game really enjoyable and the title a reliable source for entertainment in both short and long bursts. No matter what you're looking to do in your spare time for gaming, you can find something within Super Stickman Golf 3 that makes the experience feel like a great reward for playing.
If you're looking for more games like Super Stickman Golf 3, you can try out WGT Golf Game, which is a 3D, more realistic golf game for those who love golf, or Infinite Golf, another 2D golf game that has a wide variety of courses and modes. And if you're looking for additional games with full support for asynchronous multiplayer, check out the aforementioned with Friends series, including Words with Friends 2.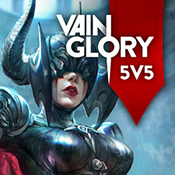 Though it's no longer the hottest multiplayer genre in gaming, MOBAs (or multiplayer online battle arena) remain some of the most popular games in eSports and even gaming in general. The two major players in the arena, Riot Games' League of Legends and Steam's Dota 2, remain the top dogs in the genre, the games with the most players and the most impact on the genre. Offshoots like the third-person MOBA Smite and the Blizzard-developed Heroes of the Storm also maintain a fair share of popularity, while some of the newcomers in recent years have unfortunately fell victim to the genre's limited audience popularity and the overabundance of MOBA-style games. Meanwhile, genres like the hero shooter (think Overwatch) and the battle royale have taken over the multiplayer space on both PC and mobile, limiting the impact of MOBAs in 2018 even further.
That doesn't mean the genre is dead, of course—far from it. In fact, the genre has recently been flourishing on mobile, with new additions to the MOBA canon and updates to older games to make them more appealing to current players. Vainglory falls into the latter category, itself a game launched in 2014 for iOS and eventually ported to Android in 2015. The game itself was originally a fairly basic MOBA, streamlined for mobile with a focus on 3v3 matches taking place in one lane. Compared to titles like League of Legends and Dota 2, it lacked the complexity many of the genre's fans expected, while simultaneously leaving the game difficult to approach for newcomers to the genre. Still, the game earned a showcase at one of Apple's own keynotes from the development team itself, and the visuals of the app itself were largely praised for their appearance.
All that changed towards the end of 2017, when the development team, Super Evil MegaCorp, announced a proper 5v5 mode was in development. This followed similar 5v5 MOBA games on mobile growing in popularity at the end of 2017, including the North American launch of Arena of Valor, the massively-popular MOBA designed by Tencent Games, the parent company of League of Legends' dev team Riot Games. That game coming to the United States shattered the preexisting mold of what people did and didn't play when looking for MOBAs on the go, since the game is a near-direct port of League of Legends built with new heroes and new controls for mobile devices. Needless to say, the development team working on Vainglory realized something needed to change, in order for their own game to survive in this new format.
We've previously looked at Vainglory's gameplay back when the gameplay took place in a single lane with 3v3 matches, and we thought both the controls and graphics were solid, with an easy to learn interface and an intuitive design that put it a step above other MOBAs at the time. Unfortunately, the development team was probably right in their fear of what Arena of Valor would mean for their game. So the good news, of course, is that Vainglory's relaunch to focus on 5v5 gameplay has gone well, if not for the community (it's impossible to tell whether or not the game's community has increased since the launch of 5v5 mode; it seems healthy enough, regardless). The good news, however, is that even if the community has moved on from Vainglory to Arena of Valor or one of many other MOBAs on the market today, they might end up being pulled back to Vainglory just based on the strength of this mode alone.
When you first start the game, you're given a tutorial that really helps to introduce new players to basic MOBA tropes. For anyone new to MOBAs, this will really help you learn how to play, with a helpful tutorial and tips like playing flat instead of in your hand. You'll want both hands free to play this game, which requires a certain level of flexibility when you're playing. The game walks you through a tutorial, helpfully narrated in-game by a character that explains, in layman's terms, how to play a MOBA. The game starts with you in a single lane, learning how to attack creeps, and eventually walks you through abilities, lanes, combat, and more. If you've played a MOBA before of any kind, you'll probably be familiar with the formula here—and that's a good thing. Vainglory feels unique while not deviating from the MOBA standard too far. Unlike Arena of Valor, which is effectively a clone of League of Legends, this feels fresh and interesting.
Once you access the PvP matches, you'll find a few modes. First, the 5v5 mode, which plays like any standard three-lane MOBA and allows you to battle it out within your group. These matches work well, and at around 25 minutes per game, they're the closest to a "standard" MOBA match you'll find. The older 3v3 mode is here as well, with the benefit of offering shorter gameplay bursts. If you only have ten or fifteen minutes to jump into a match, you should give this a shot. It's legitimately fun, and easy to dive into without having to worry too much about the time frame of the game. Then there's two additional modes that offer fun mix-ups on the classic gameplay. The first is a blitz mode that offers combat in a fast match, even shorter than the 3v3 mode, lowering the time to play to five minutes or so. Finally, a battle royale mode exists, in a similar fashion to ARAM (all random all mid) mode in LoL, assigning players a random hero in a single lane.
From the stunning graphics to the PC-level controls, Vainglory is the definitive MOBA to grab for your iPad or iPhone, a game worth playing both on the go, as a supplement to your standard League of Legends matches, and as a new game that is just as hardcore as Dota 2. There's a ton of depth here to explore, options that would take up a 5,000 word essay on their own. Ultimately, Vainglory is a game that went from a fun diversion to a must-own mobile application when it added the 5v5 mode a few months ago. Though it may be one of many MOBAs on the App Store, it's the small touches that help it to rise above the competition.
If you're looking for similar games for iOS, start by trying out Arena of Valor. It's a fantastic MOBA in its own right, especially if you're looking for something as close to League of Legends as you can get. Outside of those two options, you should also take a look at Mobile LEgends, which features a fairly bland naming structure but also happens to be one of the oldest, most established MOBAs on the App Store, and Paladins Strike, which takes the free-to-play Overwatch-esque Paladins and creates a League of Legends-style MOBA from that world.
Disclaimer: Some pages on this site may include an affiliate link. This does not effect our editorial in any way.