The Best Netflix Shows and Movies to Download [March 2021]
In November of 2016, Netflix rolled out one of the features its fan base had been demanding since the company exploded in popularity all those years ago. The ability to take shows and movies offline is one of those features users assumed were impossible, thanks to how Netflix works, but in reality Netflix was working behind the scenes to bring downloadable content to smart devices for years. While it doesn't totally offer complete freedom when it comes to downloading your favorite content, the ability to watch shows and movies while offline makes it a great choice for your commute to work on the subway, or when traveling for work on a plane. Offline play has made it one of the best ways to consume Netflix online, though as always, there are some limitations.
Still, it's worth looking at how downloading works on Netflix, how the app can be a bit confusing at times, how to discover the best downloadable shows on the platform, and of course, some of our favorite downloadable shows and movies on Netflix. Let's dive in.
How to Download Content on Netflix
First things first: Netflix makes it really easy to download shows on Netflix, and to figure out how much you have downloaded on your device. Diving into the application, it becomes obvious pretty quickly how you can download content to your devices.
Unfortunately, Netflix only allows you to download their movies and TV shows to iOS, Android, and Windows devices using the dedicated apps for each platform. You can't download movies to an Amazon Fire Stick or PS4; likewise, although Apple now allows for iPad apps to be installed on Macs using Catalyst, Netflix has yet to allow for their iPad app to be installed.
Once you have the app installed on your device, you have a few ways to find and download shows. You can start by clicking on your favorite show or movie from the main screen or from your list, which will allow you to see what can be downloaded on your device. Television shows will display a download icon to the right of every single episode that can be downloaded, while movies will feature four icons along the display, the last of which allows you to download the film to your device. At its core, these are the main controls for downloading content on Netflix, and if you can't save something to your device, the download icon simply won't appear when you go to download something.
Of course, there are some settings you'll want to make sure you find before you continue watching shows on Netflix. The first is accessible by tapping on the Downloads tab at the bottom of the display. At the top of the screen, you should see an option for Smart Downloads. Depending on the space on your device, you might want to turn this off. If you can however, leaving this on can help make sure you're always ready to go when you're traveling with new episodes downloaded to your device.
Smart Downloads track when you've finished watching an episode of a show you've downloaded onto your device and automatically deletes the watched episode and downloads the next available episode the next time you're connected to WiFi. This feature is limited only to WiFi, so you never have to worry about your cellular data limits. And since it's replacing a downloaded episode with another one, you should never have to worry about using extra phone storage.
It's also worth making sure your download settings are on the right quality level for your internet download speeds and your phone's storage. Netflix offers your downloads various quality levels, either when you select your download or from your app settings in the app.
To get there, select the triple-line menu icon labeled 'More,' then choose App Settings from the list. Under Downloads, you can control several options, including the ability to change your video quality. Netflix offers Standard and High versions of these downloads, which allows you to select your quality or your download speed, depending on your current conditions. In our tests, standard seemed to come in at about 480p, while high-definition was somewhere between 720p and 1080p, looking great on our device.
Downloads can be found in the download tab on your device, and you can erase or watch them from there.
What are the Limits on Downloading Content on Netflix?
As with any content made available through Netflix or other streaming services, limitations apply on nearly every single content option you could imagine. Yes, it's true that you can mostly use Netflix's download feature without running into issues or blocks on what you're using, but as with anything, you should be prepared for some limitations to pop up as you use the service.
You can only download up to 100 titles on a single device. Netflix seems to include each episode of a series, so don't go believing you can load your phone with every episode of The Office without having to deal with an error message from Netflix.
Depending on your plan, you can download content to either one, two, or four devices at a time. This will likely match whatever your pre-existing plan is, whether that be one, two, or four devices streaming content at once. If you're unclear what your current plan is, you should dive into the account settings on your device to learn what you're paying for.
Content you download to your devices doesn't last forever. After you download an episode or film to your device, you typically have about 30 days to watch it before you have to redownload the show or film. Titles that have less than seven days before expiring on your device will display the amount of time you have left. This all has to do with the way Netflix signs content deals with major companies. Some content expires just 48 hours after you begin watching it back, so make sure you pay close attention to what's going on your device by using the tab on the bottom of the app.
Are All Netflix Originals Available to Download?
Most Netflix Originals are available to download on your devices, but not all of them are. Most of this depends on the production companies these shows are made with. While Netflix produces a wide variety of content, some of their shows are picked up from outside sources or selected as a revival from other networks. Arrested Development, for example, has five seasons streaming on Netflix; two of them were produced as Netflix originals. That doesn't matter, however, as none of the five seasons are available for download. Likewise, Gilmore Girls: A Year in the Life is also unavailable for download, and that too is a continuation and revival of a pre-existing property.
That said, not ever rebooted show from Netflix is unavailable to download. Fuller House and both Wet Hot American Summer series are continuations of pre-existing content, and they both are available for download on your device. All of Trailer Park Boys' output from both the pre-Netflix days and the current Netflix lineup are available to be saved and watched offline. And shows like Queer Eye or Mystery Science Theater 3000: The Return also remain as downloadable content, regardless of when they were released.
Generally speaking, Netflix Originals are available to download, with only some content being featured as an exception to the rule. This makes it reliable to be able to take your favorite Netflix shows offline and on the go. Netflix Original Movies, too, are typically available for download, and that extends even to awards-worthy content like Roma or The Irishman.
***
We've covered how downloads work on Netflix, but what if you aren't sure what to save to your phone? These are just some of the best selections you can download to your mobile device today.
In this spin-off/prequel to Breaking Bad, we see the early-2000s origin story to Saul Goodman, the skeezy lawyer Walter White used in the original show, played by Bob Odenkirk. Though a follow-up series to Breaking Bad about Odenkirk's comic-relief character seemed like an odd decision when the show was first announced, three seasons in, some critics have argued the show surpasses its predecessor. We wouldn't go that far: the two shows, despite sharing a creative team and the same DNA behind the camera, are incredibly different. While the first show chronicled the downfall of family man Walter White, this show is far more comical, with a focus on Goodman's—here still known as Jimmy McGill—law practice, and his relationship with his brother. Mike Ehrmantraut, played by Jonathan Banks, also returns from the original show. While the tone of Better Call Saul varies wildly from its Bad origins, Saul is a must-watch for fans of the first show. The first four seasons are streaming.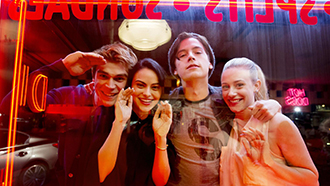 You might remember the long-running Archie series of comics from your childhood, featuring the titular character and his friends Betty, Veronica, and Jughead shopping, studying, dating, and playing in their band. Riverdale invites you back to the world of Archie as you've never seen it before. Falling somewhere between Degrassi and Twin Peaks, Riverdale begins when one of Archie's classmates is found murdered over summer break, causing the town of Riverdale to change in ways never presented in the comics. It turns out everyone—especially the adults—has something to hide. The show takes a bit to start up, devoting a bit too much time in its early episodes to a misguided plot involving one of Archie's teachers, but once the show refocuses itself around episode four, you'll be hooked from beginning to end. Don't sleep on this one; all three seasons are now streaming.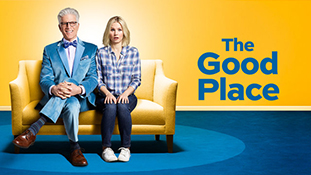 One of the hottest new series to begin airing over the last few years, NBC's The Good Place tells the story of Eleanor Shellstrop, a woman who's woken up to find she's dead and in heaven—or rather, "The Good Place," as it's called. Kristen Bell plays Eleanor, a woman who finds herself in a place she doesn't deserve to be. Also starring is Cheers' alumni Ted Danson as Michael, the creator of "The Good Place," a man trying to make his residents as happy as possible in the afterlife. This series comes from creator Michael Schur, fresh off co-creating both Parks and Recreation and Brooklyn-99. Any fans of his previous work—he also wrote and acted on The Office, where he played Dwight's cousin Mose Schrute—will find plenty to love here. Just don't read too much into the plot online—serious spoilers abound. All four seasons are streaming.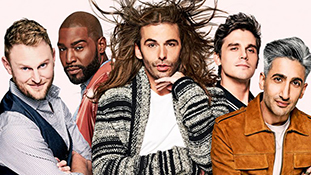 In the mid-2000s, Bravo aired a series titled Queer Eye, a show that used the stereotype of gay men as experts in fashion, grooming, interior design, and culture to makeover another person (usually a heterosexual man), offering advice on grooming, lifestyle choices, and diets. The show was revived as a Netflix Original in 2018 with an eight-episode first season, following an all-new "Fab Five" and now filmed in Atlanta as opposed to New York. The revival has seen critical praise, with most reviewers describing the show as a strong adaptation for a modern, more-accepting era while still retaining the same sense of fun and charm that the original series had in the 2000s. Five seasons are now streaming.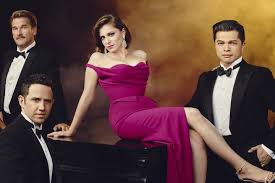 A few minutes watching the pilot of this musical-dramedy and you'll be hooked. This incredibly original series was written by screenwriter Aline Brosh McKenna (The Devil Wears Prada) and sketch-comedy and YouTube star Rachel Bloom, who stars as Rebecca Bunch in a role that has garnered Bloom a Golden Globe for Best Actress in 2016. Rebecca leaves an amazing career in New York after she runs into an ex-boyfriend, Josh Chan (Vincent Rodriguez III), who she went to summer camp with when she was 16. Convinced her happiness lies with Josh in West Covina, California, she leaves behind a promotion at her New York law firm to follow Chan back to his hometown. Crazy Ex-Girlfriend has won over millions of fans online, with a killer soundtrack and the ability to make you laugh and cry all at the same time. Make no mistake—this is one of the best shows on television in the last ten years. All four seasons are now streaming.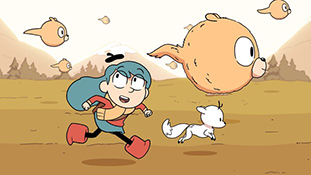 Based on the graphic novel series by Luke Pearson, Hilda is a gorgeously-animated new original series bound to appeal to kids and their parents alike. Told over thirteen chapters, the show follows the adventures of the fearless Hilda, a girl with blue hair who travels to the city of Trolberg from her once-reclusive world of the wilderness. While initially believing her new city will be boring, lacking the monsters and creatures she loved in the woods, she later finds the city filled with dangerous monsters, new friends, and plenty of adventure. Any fans of Cartoon Network's typical output will really enjoy this tale of a young girl's imagination, as she finds her place in the world. A second season arrives in December, with a feature-length film also on the way.
Are you a fan of Black Mirror? Found yourself interested in the anthology series where science-fiction is mixed with social commentary? If you're tired of waiting between seasons for new episodes of Charlie Brooker's nightmare dystopia, you should check out the series that directly inspired Black Mirror: The Twilight Zone. Ran on CBS from 1959 to 1964 in its original run, Rod Serling's The Twilight Zone served as a launchpad for dozens of aspiring actors and writers to cut their teeth working on nightmarish scenarios. Over 156 episodes, Rod Serling used science-fiction, fantasy, and psychological horror to tell stories about the human condition. It can be tough to decide where to start with this series, which has all but season four streaming on Netflix. Check out Serling's favorite episodes, "Time Enough at Last" and "The Invaders," if you're looking for an entryway into the show; "To Serve Man" and "It's a Good Life" are also excellent starting points. A new series is currently streaming on CBS All Access.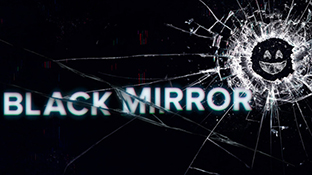 Charlie Brooker might be best known as a presenter and broadcaster on British television, but Brooker is also the creator of one of the best science-fiction shows on television. A modern day Twilight Zone, Black Mirror first started airing in 2011 in Britain, but it wasn't until the series moved to Netflix in 2014 that it began to grow in popularity Stateside. The show takes place in a not-so-distant future, exploring our paranoia, our modern society, and how the future of technology might lead us down terrifying paths. Most of the show isn't meant to be watched lightly, typically featuring a sense of cynicism and dark satire, but a few episodes—"San Junipero" in particular—highlight their happy endings in a way that subverts expectations. If you're a fan of science-fiction or anthology series, you'll fall in love with Black Mirror. Definitely check it out.
21

Unbreakable Kimmy Schmidt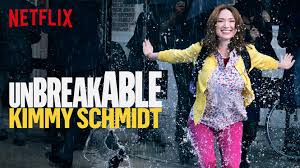 This sitcom was created by Tina Fey and Robert Carlock, and stars Ellie Kemper (of The Office) in the title role. 29-year-old Kimmy was rescued from a Doomsday Cult after spending 15 years as an underground hostage, held by the Reverend Richard Wayne Gary Wayne (played by Jon Hamm). She moves to New York to begin her life as an adult, and we get to follow her as she discovers our weird modern world with enthusiasm and zany naivete. Any fans of Fey and Carlock's previous show, 30 Rock will find plenty to love here, including actress Jane Krakowski, who played Jenna Maroney on Fey's previous sitcom. The show has all four seasons currently streaming on Netflix, and a special interactive special, Kimmy vs. The Reverend, arrived last May.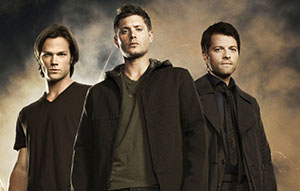 Supernatural is a mainstay in American television. Having premiered in 2005 on the WB, it is the longest-running fantasy-based television show in American history and the final remaining show that first aired on the WB, the predecessor to the CW (other shows, like Gilmore Girls and Reba, only lasted a year; Smallville lasted until 2011 and America's Next Top Model lasted through 2015). Originally designed with a story to be told over three seasons (later extended to five), the show has run for thirteen seasons and shows no sign of stopping anytime soon. The show follows the Winchester brothers, Sam (Jared Padalecki, Gilmore Girls) and Dean (Jensen Ackles), as they hunt ghosts, demons, and other evil beings from the paranormal world. The show has always been fairly well-received, and the fanbase is rabid for the show. It starts slow, but give it some time, and you'll find a fantastic serialized-procedural hybrid show to enjoy. And hey, if you decide the show isn't for you, the finale of season five is a great place to end.
19

Star Trek: The Next Generation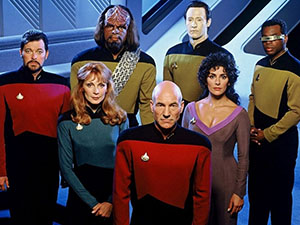 Star Trek as a franchise has now seen six distinct live-action series aired on television and the web (Discovery recently ended its first season and has been renewed for a second) and thirteen feature films (with a planned fourteenth from director Quentin Tarantino sometime in the future), and somehow, The Next Generation is still considered the crown jewel in the entire franchise. Though the first season of TNG is a slow start, the series eventually became acclaimed by critics around the country for its take on human problems in a science-fiction setting. Starring Patrick Stewart (X-Men, the Royal Shakespeare Company) and an ensemble cast (including LeVar Burton and a young Wil Wheaton), the show uses the original ideas behind Star Trek and helps bring them into a new decade, complete with improved effects and sets and better acting. The show won 19 Emmy awards during its run, and remains the only syndicated show to be nominated for an Emmy for Outstanding Drama Series. A sequel, Star Trek: Picard, is streaming on Paramount Plus.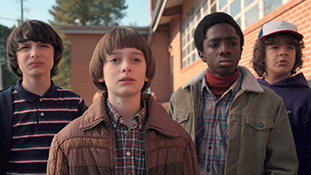 Stranger Things is both a loving tribute to 1980s science-fiction and horror, while also telling the story of four children growing up in the '80s who find their town hides supernatural secrets. The story begins when Will, one of the four boys returning home after a night of playing Dungeons and Dragons, goes missing without a trace, leaving behind a lost girl with a shaved head in his place. With twists and turns, gruesome murders, and a mystery as thrilling to solve as it is to watch play out, it's no wonder Stranger Things was a breakout hit when it first premiered in the summer of 2016. Featuring outstanding performances from Winona Ryder and David Harbour as Will's mother Joyce and the town's police chief Jim Hopper, respectively, plus breakout stars Millie Bobby Brown and Finn Wolfhard (who you may recognize from 2017's It adaptation), Stranger Things is a must-see piece of entertainment.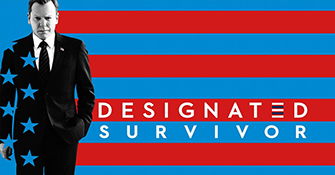 During the State of the Union, a single individual is chosen to stay behind in a physically distant, secure, and undisclosed location when the entire government meets in one area. When Thomas Kirkman (Kiefer Sutherland) is chosen to the the designated survivor for this year's State of the Union, he plans to spend the night watching the meeting on television and hanging out in a protected area. That all changes when an explosion destroys the Capitol Building, claiming the lives of everyone involved. When Kirkman is immediately sworn in as President of the United States, he quickly learns that the worst of the attack on the nation is yet to come, as he attempts to rebuild the government and take control of the country as quickly and safely as possible. The show was cancelled on ABC after two seasons, but recently jumped ship to Netflix, where it was saved for a third season now streaming as a Netflix original.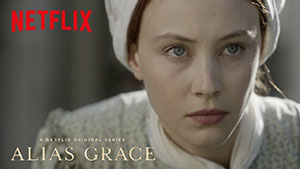 Alias Grace is yet another import sold as a Netflix original, though this time from our neighbors up north. At only six episodes and standing as a miniseries, Alias Grace is the type of content that might only take you a day or two to watch (it's exactly six hours long, or 360 minutes). Based on the novel by Margaret Atwood (The Handmaid's Tale, a series that garnered a lot of attention, both publicly and critically, for Hulu), Alias Grace follows Dr. Simon Jordan as he is asked to evaluate suspected murderer Grace Marks, who has been imprisoned for fifteen years for the crime. Though Grace has no memory of the crime, she tells Jordan the events of her life that led her from Ireland to Canada and how she ended up in prison. Unlike Handmaid's Tale, which is a dystopian novel set in the future, Alias Grace is historical fiction based on real events, fictionalizing the 1843 murders of Thomas Kinnear and Nancy Montgomery. The series was acclaimed upon release, both for its production values and social commentary and for Sarah Gadon's performance as Grace.
15

Scott Pilgrim vs. The World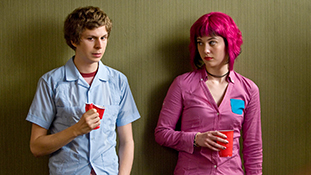 One of the most underrated films of this decade, Edgar Wright's (Hot Fuzz, Baby Driver) Scott Pilgrim vs. The World is a visual triumph, a funny and charming story that wears its heart on its sleeve. The film follows bass guitarist and 22-year-old Scott Pilgrim (Michael Cera, in a pitch-perfect casting), who is floundering in his adulthood without a job after being crushed by his ex-girlfriend. Now dating a high schooler, he seems content in just letting his life pass him by, when he runs into Ramona Flowers (Mary Elizabeth Winstead), a girl new to Toronto who seems to be, quite literally, the girl of Scott's dreams. A visual triumph, pulling direct inspiration from video games, anime, and the graphic novel this series is based on, Scott Pilgrim vs. The World is a perfect action-comedy.
14

Chilling Adventures of Sabrina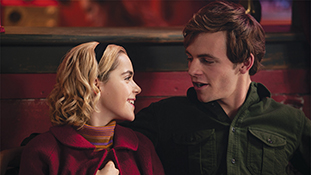 From the producers of Riverdale comes a show that was originally destined for The CW as an official Riverdale spinoff: Chilling Adventures of Sabrina. At once a reboot of the Sabrina the Teenage Witch sitcom of the 1990s and an adaptation of the comic book series of the same name. Fans of the latter will find the adaptation accurate, but those who only know Sabrina from the 90s TGIF sitcom will find an all-new character here. Kiernan Shipka (Mad Men) plays Sabrina Spellman, a half-human, half-witch who finds herself balancing her normal high school life while also learning dark magic. Though the show retains plenty of the elements anyone familiar with Sabrina will know—Aunts Hilda and Zelda, Harvey Kinkle, Salem the cat—but with a higher influence places on dark magic, Satanism, and horror elements, this is a great adaptation. All four seasons are now streaming.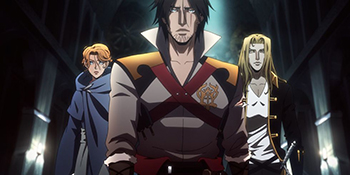 We couldn't complete a list of the best Netflix originals without mentioning their anime output. It's started slow, but Netflix currently has more than 30 original anime productions being worked on, and one of their first also happens to be one of their best. Castlevania is a four episode anime based on the video game of the same name. Whereas a Castlevania film would likely flop (as most video game-related films do), the anime series is able to use its stylish approach to the material to tell a fascinating story. After losing his wife to being burned at the stake for witchcraft, Count Dracula declares all citizens of Wallachia to be his enemies. With the world overrun with monsters, Trevor Belmont, a disgraced demon hunter, begins to fight back against the Count, aided by magician Sypha and Dracula's half-son Alucard. The series is based directly on the third Castlevania game, Castlevania III: Dracula's Curse, released in 1989 in Japan for the NES, but the artwork is far more similar to Castlevania: Symphony of the Night, still considered one of the best games ever made. Three seasons are currently streaming.
12

Mystery Science Theater 3000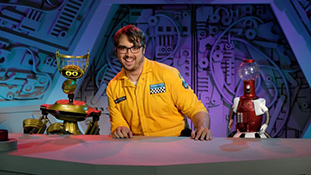 In the late 1980s, a show premiered on cable access television in Minneapolis on Thanksgiving, an unassuming show that promised to mock classic B-movies with a full commentary track. The show exploded in popularity, and when the cable access station filed for bankruptcy in 1989, the creators of the show took the opportunity to jump to a national level. Mystery Science Theater 3000 made its premiere on Comedy Central in 1989, nearly a full year following its premiere on KTMA-TV, and since then, the show has aired ten seasons over two networks, and published a major motion picture released in theaters. So when the show returned to Kickstarter in 2015, it wasn't surprising that the show managed to surpass its goal. In April 2017, the show finally premiered on Netflix with a whole new season, new host (comedian Jonah Ray!) and brand new movies to make fun of. MST3K: The Return marks a new start for the series, and thankfully for fans of the long-running bad movie show, The Gauntlet premiered in November of 2018, with six new episodes streaming.
Grace and Frankie is the ideal example of how you can start a show with a rocky beginning, and eventually—through finding your own footing as an independent show—become critically acclaimed and lauded for your representation and sense of humor. The show stars Jane Fonda and Lily Tomlin as Grace and Frankie, respectively, two retired women whose husbands work together as successful divorce lawyers. At the start of the show, their husbands—played here by Martin Sheen and Sam Waterston—leave their wives after announcing they've fallen in love with each other, leaving the two women to deal with their incoming divorces with each other. Despite Grace and Frankie's mutual dislike of each other, the two women band together to try and navigate the next phase of their lives. Six seasons are now streaming.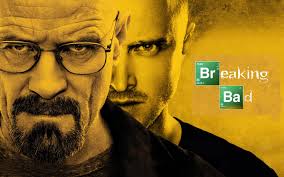 Often considered one of the best television shows ever made, Breaking Bad follows a supposedly mild-mannered chemistry teacher who is diagnosed with terminal cancer and decides to make some quick money by putting his chemistry knowledge to good use: cooking meth. The show features incredible performances from the lead actors, amazing cinematography and direction, and some tough questions about human nature. Bryan Cranston, then fresh off his comic turn on both Seinfeld and Malcolm in the Middle, stars as Walter White in a star-making performance, with Aaron Paul as his assistant Jesse Pinkman and Anna Gunn as his wife, Skyler. The entire series is currently streaming, with El Camino: A Breaking Bad Movie also available for download.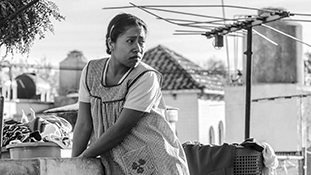 A Netflix original film, Roma is Alfonso Cuaron's first film since his 2013 acclaimed film Gravity. A semi-autobiographical film and Cuaron's first Spanish-language film since Y Tu Mamá También in 2001, Roma follows the life of a live-in housekeeper to a middle-class family in 1970s Mexico City. With a cast of mostly-unknown and up and coming actors, Cuaron uses his experience as an acclaimed filmmaker to make his most personal film to date. The title comes from the Colonia Roma neighborhood of Mexico City where the film is set.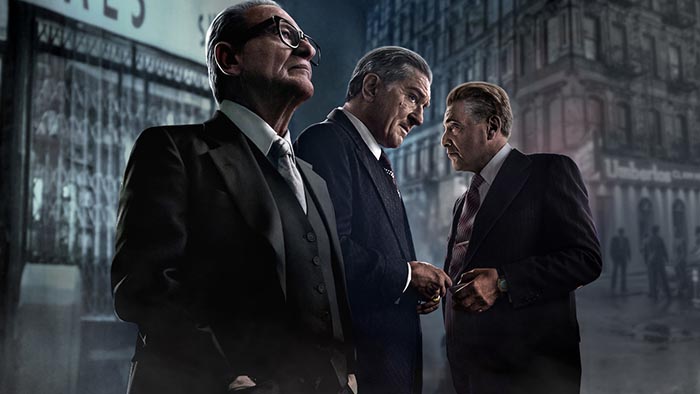 The Irishman arrived in theaters and on Netflix with a deluge of great reviews and even more controversy, as director Martin Scorsese found himself in the hot seat after delivering a critique on superhero films. Mixed press aside, nothing could stop The Irishman from becoming one of the best-reviewed films of the year, and now that it's finally streaming on Netflix, those who didn't get access to it in their local indie theater can finally stream it for themselves. The film follows truck driver Frank Sheeran starting in the 1950s, as he begins to work for Russell Bufalino and his crime family in Pennsylvania. Sheeran becomes one of their most reliable hitmen, and things get even more complicated when he goes to work for Jimmy Hoffa, the powerful, popular Teamster tied to organized crime. Scorsese teams up with Robert De Niro, his most frequent collaborator, along with Joe Pesci and Al Pacino. At three and a half hours, this is the perfect film to download for road trips.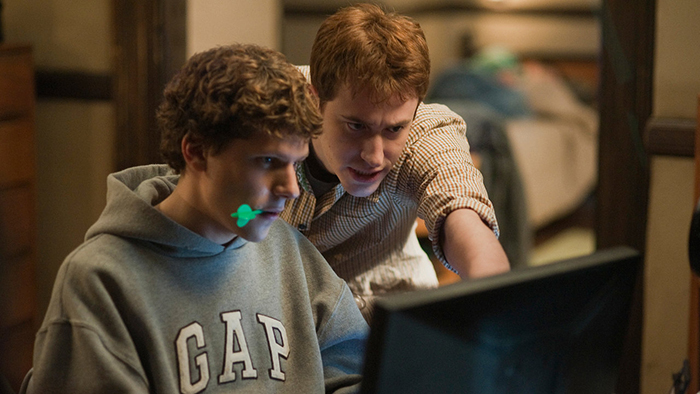 The Social Network isn't just David Fincher's best film—it's also one of the best movies of the 2010s, a truly resonant film that continues to take on deeper meanings nearly a full decade after its release. The film follows the creation of Facebook by Mark Zuckerberg (Jesse Eisenberg) throughout 2003 and 2004, beginning with the controversial creation of a Harvard-exclusive Hot or Not site and leading up to the expansion of Facebook throughout colleges around the world. Meanwhile, the film flashes forward in time to two different lawsuits Zuckerberg is involved with: one with fellow Harvard students Cameron and Tyler Winklevoss (Armie Hammer), who accuse him of stealing the website, and one with his former best friend Eduardo Saverin (Andrew Garfield), who accuses Zuckerberg of unfairly diluting his shares in the company after he was pushed out.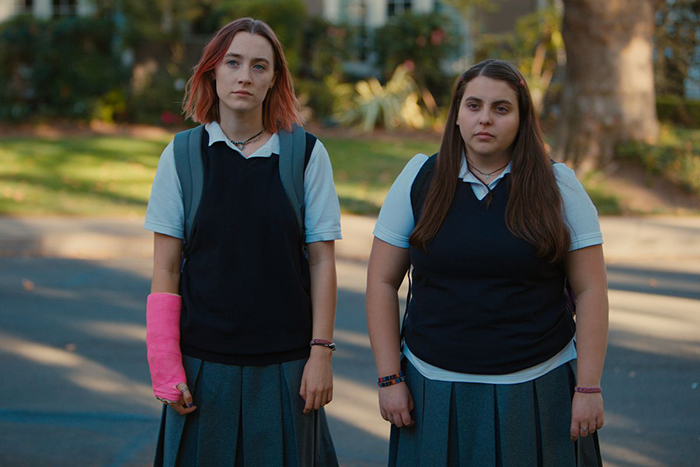 One of 2017's best films and a magnificent debut film from actor-turned-director Greta Gerwig, Lady Bird follows Christine "Lady Bird" McPherson (Saoirse Ronan), a senior at a Catholic high school in 2002 who is in the process of applying to colleges. Due to her family's financial struggles, Lady Bird is told by her mother (Laurie Metcalf) to select a state school in California, while Lady Bird pines for the freedom to attend a school on the East Coast. The film follows Lady Bird through her final year in high school, as she goes behind her mother's back to apply for schools along the East Coast, begins to go out on dates, and attempts to build out both her extracurriculars and her friend group. The film also stars Tracy Letts, Lucas Hedges, Timothée Chalamet, and Beanie Feldstein.
5

Avatar: The Last Airbender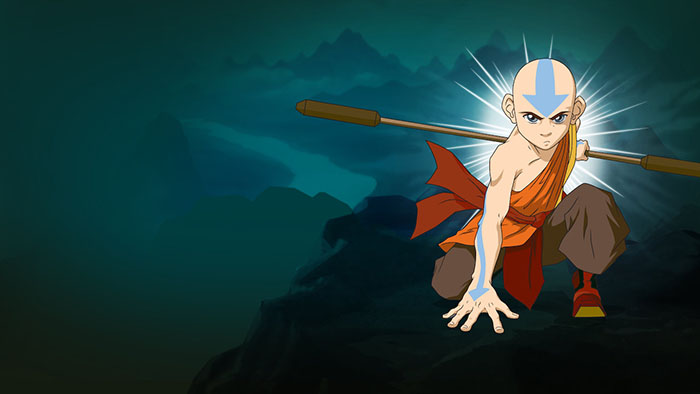 Two types of people exist: either you've already fallen in love with this show, or you haven't watched it yet. For those in the latter camp, do not let the Nickelodeon logo or the child-friendly tone of the first handle of episodes fool you—this is one of the best shows to ever air on TV, period, and a show perfect for all ages. Avatar is a fantasy set in a world of elemental magic, and tells the story of a young boy named Aang, who runs away from his home at an Air Temple after learning he's the reincarnation of the Avatar, master of all four elements. After getting lost in a storm, he reawakens 100 years later, only to learn that the Fire Nation has waged war against the rest of the world, and the hope of the free world rests in his hands. The sequel series, The Legend of Korra, is also streaming, and can be saved to your phone for offline streaming.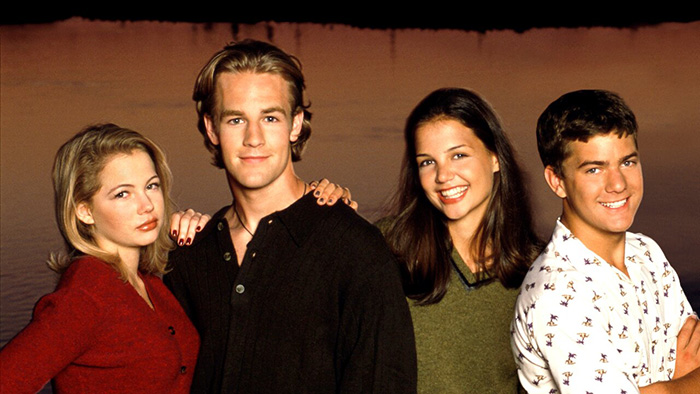 A quintessential teen classic, Dawson's Creek has arrived on Netflix for the first time in years, and that means it's time to stream all the laughs, tears, and small joys over and over again. Dawson's Creek follows Dawson Leery (James Van Der Beek), an aspiring filmmaker who sees Spielberg as his personal hero. Along for the ride are Dawson's best friend Joey (Katie Holmes), who has been in love with him since childhood, Dawson's slacker friend Pacey (Joshua Jackson), and Jen Lindley (Michelle Williams), who recently moved to Massachusetts from New York City. The show ran for six seasons on The WB, and basically established a template for high school soaps that countless series followed for years to come.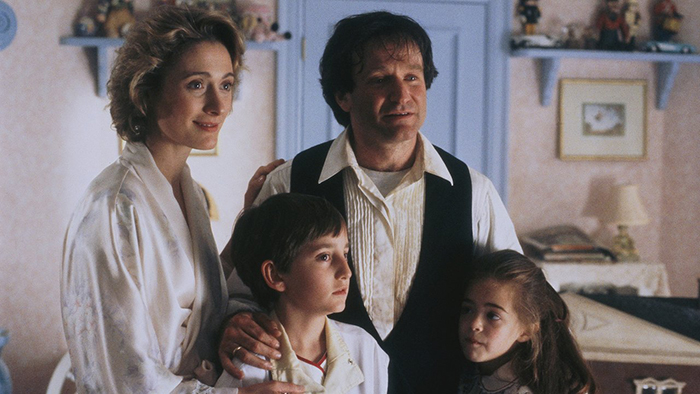 Steven Spielberg's 1991 fantasy continuation of Peter Pan holds up nearly 30 years after it premiered in theaters, thanks to starring roles from Robin Williams as Peter, and Dustin Hoffman as the titular Hook. The film follows Peter Banning, an investment banker who is too involved with his work to spend time with his family. While visiting his wife Moira's grandmother Wendy, he learns from Wendy that, in truth, he's Peter Pan, having given up on his life in Neverland to spend his life with Moira. When Hook returns to kidnap his children, Peter will have to rediscover the magic of his forgotten childhood to save the day. With a truly all-star supporting cast including Julia Roberts, Bob Hoskins, Maggie Smith, Gwyneth Paltrow, and Dante Basco, Pan is absolutely worth revisiting.
2

The Perks of Being a Wallflower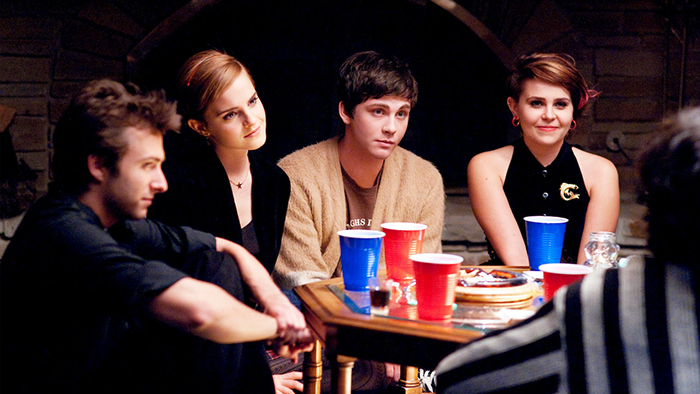 One of the few film adaptations of a novel to be directed by the author, The Perks of Being a Wallflower is one of the best coming-of-age films ever made. The film follows Charlie (Logan Lerman), a socially awkward teen who has recently begun his freshman year of high school after being discharged from a mental health care institution. When he grabs the attention of Sam (Emma Watson), a free-spirited senior, and her stepbrother Patrick (Ezra Miller), the two help Charlie discover the joys of friendship, first love, music and more, all while Charlie's English teacher (Paul Rudd) inspires the young student to become a writer. However, as Charlie's friends begin to prepare to leave for college, his depression threatens to shatter his newfound confidence.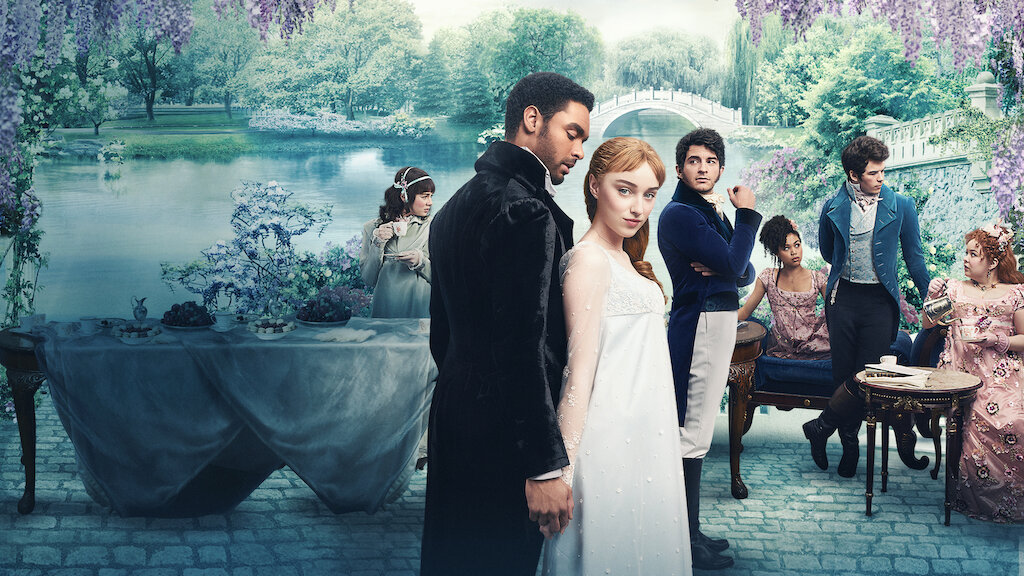 Shonda Rhimes is no newcomer to the world of making hit TV, but even she must've been surprised by the success of Bridgerton. Her first show as a producer working specifically for Netflix, Shondaland's expansion into period dramas gets off with a bang. Bridgerton follows the family of the same name, an aristocratic family in 19th century Britain. The oldest daughter,, Daphne, enters society in the favor of Queen Charlotte, but things get off to a rocky start when she meets Simon Bassett, the Duke of Hastings, who looks to stay single and avoid marriage altogether. With some exceptional actors and impeccible set design, Bridgerton is custom designed to be your next soapy binge. The show was renewed for a second season.
Disclaimer: Some pages on this site may include an affiliate link. This does not effect our editorial in any way.