The Best Netflix Watch Party Movies [April 2020]
If you're stuck inside, one of the best ways to pass the time is to kick back and relax with a classic movie on Netflix. And while a quiet movie night by yourself may sound relaxing, you don't have to watch alone. Whether your friends are in the same city or halfway across the world, Netflix Party lets you create a watch party for you and your friends, all from the comfort of your bedroom. With just a few clicks and a single Chrome extension, Netflix Party can be up and running on your computer in no time.
But how do you pick a movie from Netflix's library of thousands? Whether you're looking for an old favorite or a new release, we've chosen ten of the best movies you can stream on Netflix with your friends. From comedies to scary movies, all ten of these films are perfect for wasting away the hours with. Let's dive in.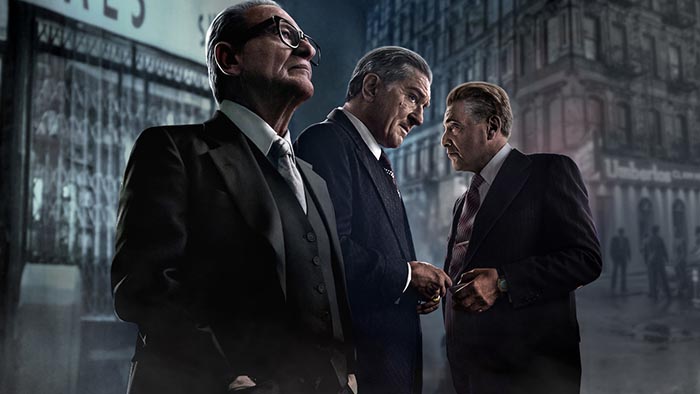 Is three and a half hours too long for a Netflix party? Not when you're in the hands of a filmmaking master. The Irishman follows truck driver Frank Sheeran starting in the 1950s, as he begins to work for Russell Bufalino and his crime family in Pennsylvania. Sheeran becomes one of their most reliable hitmen, and things get even more complicated when he goes to work for Jimmy Hoffa, the powerful, popular Teamster tied to organized crime. Scorsese teams up with Robert De Niro, his most frequent collaborator, along with Joe Pesci and Al Pacino. Despite some controversy surrounding director Martin Scorsese critiquing superhero films, nothing could stop The Irishman from becoming one of the best-reviewed films of 2019.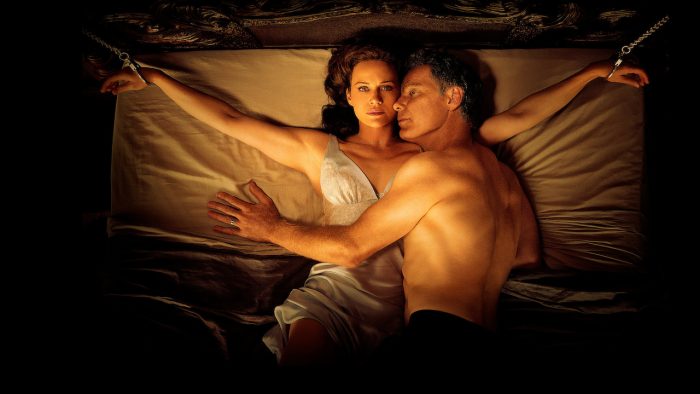 If you're looking for something spooky to watch with your friends, it's hard to beat Gerald's Game, which happens to be one of the best Stephen King adaptations ever made. Gerald's Game follows Jessie (Carla Gugino, Spy Kids) and Gerald (Bruce Greenwood, Star Trek), a married couple that seek out an isolated lakehouse in Alabama to work on their failing relationship. While engaging in some light bondage, during which Jessie is handcuffed to the bed, the couple devolves into an argument about their marriage. Gerald, having taken two Viagra, suffers a heart attack, falling dead on the floor of the remote lakehouse and leaving Jessie handcuffed to her bed. The film follows the psychological effects that haunt Jessie as she lays trapped in bed.
8

The Shawshank Redemption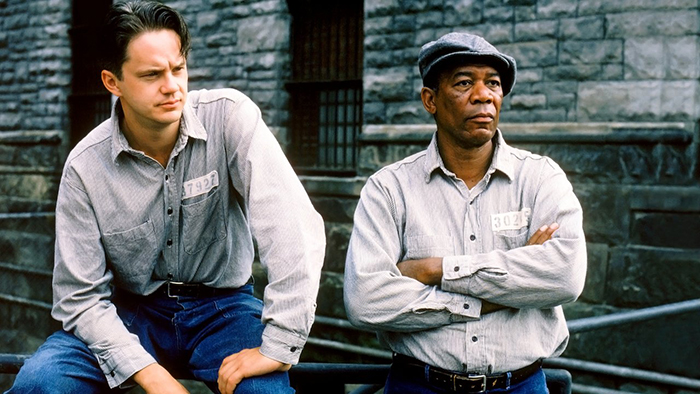 Though The Shawshank Redemption is now considered one of the best films of all time, its reception in 1994 was far more muted. A mild box office disappoint, Shawshank didn't become massively successful until TNT began airing it in reruns in 1997. The film now sits at the top of the IMDB Top 250 with a user rating of 9.2, and continues to be loved by new generations of viewers. The film follows banker Andy Dufresne (Tim Robbins), who is sentenced to two consecutive life terms in prison for the murders of his wife and her lover, despite knowing he didn't commit the crimes. While at Shawshank, the prison he's been sent to serve his sentences, he forms a friendship with Red (Morgan Freeman), experiences the brutality of prison life, and tries to continue his life throughout 19 years of incarceration. If you want to recreate the experience of watching Shawshank on cable during a rainy Saturday afternoon, watching it over Watch Party is the best way to do it.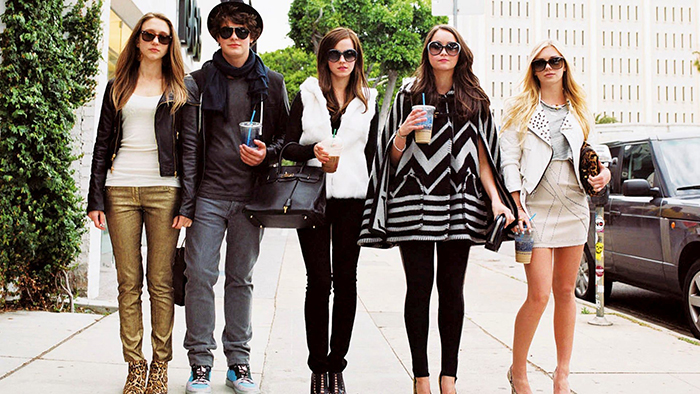 Directed by Sofia Coppola, The Bling Ring is a 2013 satirical crime film and the second film ever released by studio A24. The film is based on the true story of the Bling Ring, a gang of young fame-obsessed teenagers living in Los Angeles, as told by Nancy Jo Sales in the 2010 Vanity Fair article "The Suspects Wore Louboutins." The film is also notable for helping Emma Watson escape the shadow of her role as Hermione Granger in the Harry Potter series, cementing her as a serious actor who would go onto star in critically-acclaimed films like Noah and Little Women. When Marc Hall enters a new school, he's quickly befriended by Rebecca Ahn. The two begin using social media to track the location of celebrities, before inviting their friends to empty houses owned by the likes of Paris Hilton and Lindsay Lohan, where they party and steal in order to boost their status in high school. It's a hell of a lot of fun, and at a brisk 90 minute runtime, it's perfect for Watch Party.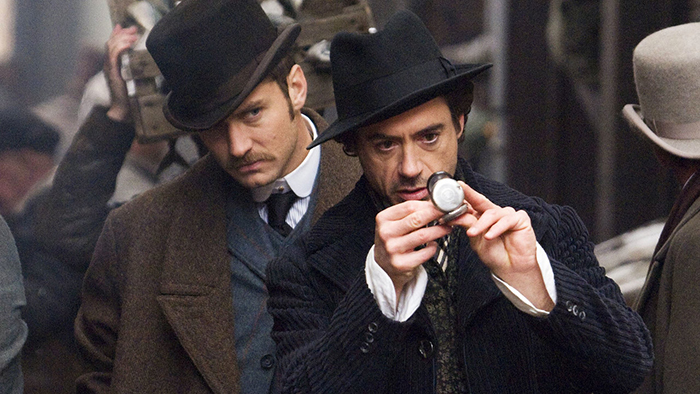 Guy Ritchie has always infused his films with a certain sense of masculine bravado, no matter the subject matter, and that continued with his 2009 adaptation of Sherlock Holmes. Starring Robert Downey Jr., hot off his Hollywood comeback with Iron Man, Sherlock Holmes is a brand-new take on the detective, following him as he swaggers through London solving crimes. When a string of brutal murders begin to line up, Holmes and his partner Dr. Watson (Jude Law) immediately identify Lord Blackwood (Mark Strong) as the killer. But Blackwood has a bigger scheme in mind, and despite an execution for his crimes, Blackwood seemingly rises from the grave. Holmes and Watson are forced to enter a strange new world to solve their latest mystery. If you're looking to make a game out of your movies, see if you and your friends can solve the mystery before Sherlock himself.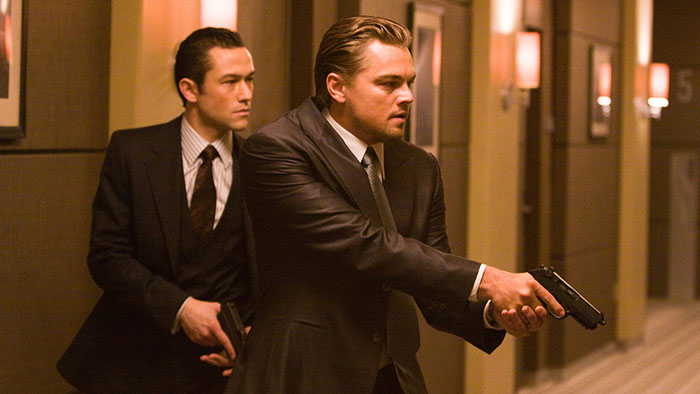 One of the most inventive and creative blockbusters of the 2010s, Inception was director Christopher Nolan's follow-up to The Dark Knight, as he cashed in the check from one of the most critically acclaimed superhero films ever made to make an insane big-budget thriller. The film follows Dom Cobb (Leonardo DiCaprio), a thief who can enter the dreams of his marks in order to steal secrets from their subconscious. Though his skill has made him popular in the world of corporate espionage, it has cost him his family and his access to the United States. Cobb gets a chance at redemption when he is offered a seemingly impossible task: instead of stealing a secret, he has to plant an idea, making it seem as though the mark had it on their own. If he succeeds, he'll be allowed to return to his home, but the memory of Cobb's late wife threatens to destroy the mission.
4

Spider-Man: Into the Spiderverse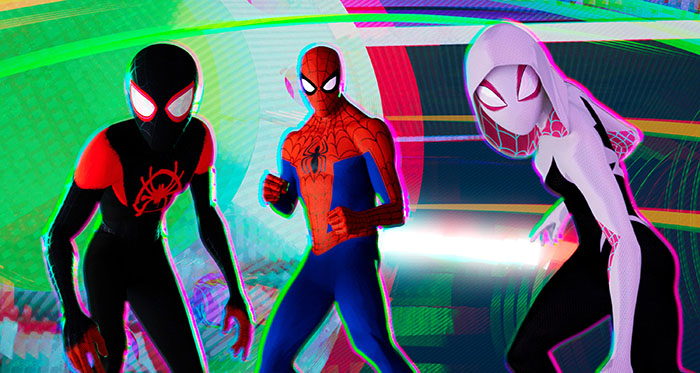 Spider-Man: Into the Spiderverse is an absolute knockout on both a technical level and a storytelling one. The film is set outside the traditional Marvel Universe, telling the story of Miles Morales, a teenager who is granted spider powers after being bitten by a radioactive spider. After Morales' universe's own Peter Parker gets taken out in a battle, Miles will have to team up with Peter B. Parker, a Spider-Man from an alternate reality, along with Spider-Gwen, Spider-Ham, Spider-Man Noir, and Peni Parker and SP//dr to take down Kingpin as he attempts to use a supercollider to cross through reality. The film is funny, heartwarming, and feels fresher than most thought a new Spider-Man movie could be. Meanwhile, the visual style and animated makes Spiderverse one of the prettiest CGI films ever made.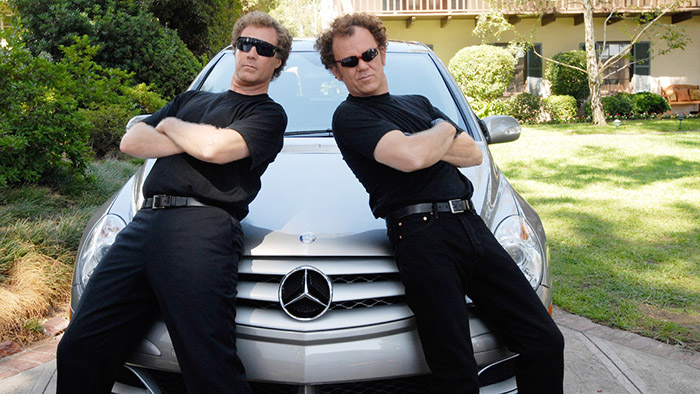 Step Brothers is routinely named the best comedy of the 2000s, and now that it's back on Netflix, you and your friends can rewatch it again and again. Brennan Huff (Will Ferrell) and Dale Doback (John C. Reilly) have one thing in common: they're both lazy and unemployed man-childs who still live with their parents. When Brennan's mother and Dale's father marry and move in together, it turns the overgrown boys' world upside down. Their insane rivalry and narcissism pull the new family apart, forcing them to work together to reunite their parents. Featuring some incredible supporting roles from the likes of Richard Jenkins, Mary Steenburgen, Adam Scott, and Kathryn Hahn, Step Brothers is a must-watch comedy.
2

Austin Powers: International Man of Mystery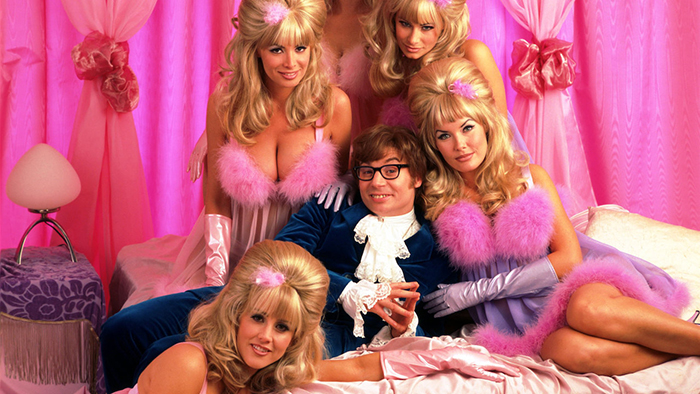 It might be tough to remember twenty years later, but the Austin Powers series wasn't just a comedy hit—it became a massive box office success, with the second film grossing more than $300 million worldwide. The first—and best—film, International Man of Mystery, is a much smaller film than either of its sequels, serving as a fantastic comedy vehicle for Myers at the true height of his fame. After his nemesis Dr. Evil escapes into space, secret agent Austin Powers cryogenically freezes himself to ensure he's ready if Evil ever returns. Thirty years later, Austin is brought back to the 1990s. Out of his element—and out of his time—he'll have to work with Vanessa Kensington to take down Dr. Evil once and for all. If you're looking for a Watch Party movie marathon, both sequels, The Spy Who Shagged Me and Goldmember, are also streaming.
1

Scott Pilgrim vs. the World
One of the most underrated films of this decade, Edgar Wright's (Hot Fuzz, Baby Driver) Scott Pilgrim vs. The World is a visual triumph, a funny and charming story that wears its heart on its sleeve. The film follows bass guitarist and 22-year-old Scott Pilgrim (Michael Cera, in a pitch-perfect casting), who is floundering in his adulthood without a job after being crushed by his ex-girlfriend. Now dating a high schooler, he seems content in just letting his life pass him by, when he runs into Ramona Flowers (Mary Elizabeth Winstead), a girl new to Toronto who seems to be, quite literally, the girl of Scott's dreams. A visual triumph, pulling direct inspiration from video games, anime, and the graphic novel this series is based on, Scott Pilgrim vs. The World is a perfect action-comedy, and a great Saturday afternoon watch with your friends.
Disclaimer: Some pages on this site may include an affiliate link. This does not effect our editorial in any way.