The Best New Android Apps and Games [Winter 2019]
Well folks, it's the most wonderful time of the year. We've made through another twelve months of ups and downs, and it's finally time to bring 2019 to an end with the soothing lullaby of the holiday season. With Thanksgiving out of the way, we're down to just Christmas, Hanukkah, and Kwanzaa left to look forward to, depending on your personal religious observation, as well as the winter solstice and, of course, New Year's Eve. Throughout much of the northern parts of the United States and Canada, snow has finally begun to fall, freezing over the ground and making everything feel a little bit magical. You or your family might have travel plans for the holidays, ready to pack up and visit loved ones in a different part of the country or world. Maybe you've woken up on Christmas morning to find a brand new device wrapped underneath the tree. No matter the reason, the holidays make for the perfect opportunities to download new apps and games for your Android phone or tablet, new or old.
This month, we've got plenty to choose from, including major game releases from GRID and Minecraft, along with new apps for streaming classic Disney films, playing PS4 games on your phone without using Sony's official app, using your phone or tablet as a monitor for your laptop, and so much more. If you're ready to set aside the stress of the holidays and jump into some brand-new apps and games, you've come into the right place. Read on to see our full list—plus all of the fall's best apps!e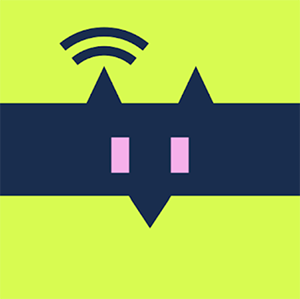 Sony finally made their PS4 Remote Play app available on all Android devices earlier this year, but if that app doesn't work with your device, you might want to check out Chiaki, an open-source, free PS4 remote play app designed to work directly with Android and your PS4. The app supports pairing with your DualShock 4 for controlling your games, and allows you to use your PS4 even over a mobile network connection. As an open-source app, Chiaki's source code is also available on Github, in case you device you want to modify the code for yourself. Early reviews have been great, and we've also had no issues using the app over our home network. Sony's app will definitely find a wider audience for anyone looking to play their PS4 games on the go, but for everyone else, it's really worth looking into this app.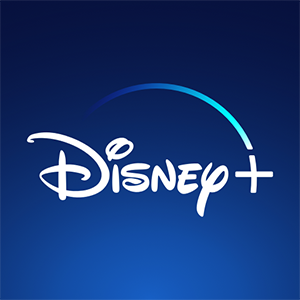 Based on Disney's own reporting, you've probably already downloaded the Disney Plus app to your phone like millions of other users, but that doesn't stop it from being one of our top recommended new apps of the fall. If you aren't familiar, Disney Plus is Disney's new streaming service, designed to compete with the likes of Netflix, HBO, and Amazon Prime Video. Back in 2012, Disney signed a deal with Netflix following the closure of Disney Movies Online, which would make Netflix the exclusive subscription platform—not just streaming platform, but subscription platform—for all of Disney's new releases. That deal finally kicked off in September 2016, and it's why movies like Avengers: Infinity War or Incredibles 2 were able to appear on Netflix so soon after their proper DVD release dates.
Of course, the problem with signing a deal in 2012 that won't go into effect until 2016 is simple: technology and media move faster than ever before, and the world of entertainment was a lot different when Netflix finally started seeing Disney properties roll onto the service. Disney signed their contract with Netflix months before House of Cards would change streaming television, with companies putting more and more emphasis on originals that won't leave the service after a certain amount of months.
So, in August 2017, less than a year after the Netflix-Disney deal finally went into effect, Disney announced they wouldn't be continuing their partnership, instead opting to focus on building their own platform instead. And it makes sense—after all, when your company owns several different sub-studios, including one of the most successful media brands of this century with Marvel, why wouldn't you opt for your own service?
The Disney Plus app itself is pretty standard fare when it comes to streaming apps, and if we're being honest, they're a bit behind the competition when it comes to basic features in other services. A couple of weeks after the app launched, the ability to easily resume watching movies finally became available, but other features—like the ability to switch to a 4:3 aspect ratio when watching The Simpsons—won't arrive until 2020.
Still, as the biggest media app to launch in years, you owe it to yourself to check out their collection—if only to join in on the fun of Baby Yoda in The Mandalorian.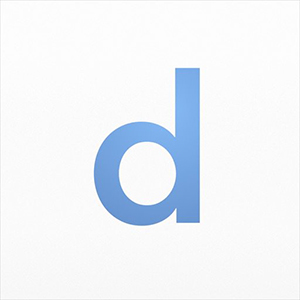 If you're one of the millions that use an iPad alongside your Android phone, you've probably heard of Duet Display. The app has been around for years on iOS, making it possible for Mac users to extend their display to their iPad using a Lightning cable. Unfortunately for the development team behind Duet, Apple implemented the ability to use your iPad with Mac OS with each respective platforms' updates in 2019, but Duet hasn't taken the hit lying down. They've extended the ability to use Duet not just to Windows PCs, but also to Android with a corresponding app. Priced at $9.99, Duet is far cheaper than picking up a small secondary monitor, but can really improve your productivity. If you're the proud owner of a Galaxy Tab S6, consider this a must-have app for your PC. Just make sure you use a wired connection, as the wireless option can, unfortunately, be a bit laggy when performing processor-extensive tasks.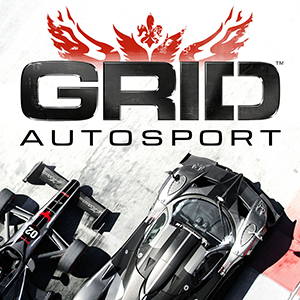 We absolutely love when console games are ported to Android, especially as phones get more and more powerful with each passing year. In the fall, we highlighted Battle Chasers: Nightwar in a review that you can still read below, but for our winter update, we've decided to highlight a console port that isn't an RPG. GRID Autosport arrived on Android last month, and it's already one of the best racing games you'll find on Android. A direct port of the 2014 entry in the GRID series, GRID Autosport is a full-fledged racing game that runs you $10 without a single in-app purchase, advertisement, or timer. It's the anti-Mario Kart Tour in that sense, aiming for players to have a great time racing through a variety of modes, including Open-Wheel, Tuner, Touring, Endurance, Drag, and Street Races.
There's a lot going on in GRID, from the customizable controls—tilt, wheel touch, arrow touch, and of course, Bluetooth-enabled gamepad—to one hundred total cars. All the DLC originally produced for the console game is included in this version, along with the base game, which means you aren't missing out on anything when you pick up the title for $10. Though GRID finally released a follow-up title to Autosport a couple of months ago, this release still holds up as a great example of what can happen when a AAA game is ported to Android. Don't sleep on this one.
There's no shortage of choice when it comes to Reddit clients for Android, but Infinity is already one of our favorites. As a completely free Reddit app without ads, Infinity allows you to browse Reddit natively on your phone without having to deal with constant ads showing in your feed. The app is designed for Android, with a Material interface that looks excellent on modern AMOLED displays. Despite being built by a single university student, Infinity is already feature-rich. With support for multiple accounts, a night theme built right into the app, and the app's marquee feature—automatic scrolling that allows you to flip through reddit without picking up a finger—this is already one of our favorite Reddit apps on the platform to date. Plus it's open-source, which means you can contribute to the app's source code directly on Github.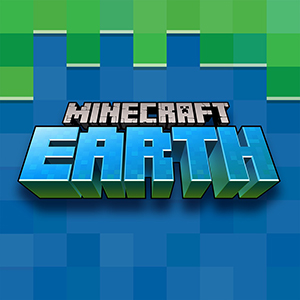 Since the launch of Pokemon Go in 2016, AR games have slowly begun to spread like wildfire on mobile devices. Ghostbusters World sent players on a hunt to find and capture ghosts around the world, while The Walking Dead: Our World asked players to help assist in the zombie apocalypse. Even Niantic got in on the action once more, trying to recreate the magic of Pokemon Go with Harry Potter: Wizards Unite. All that said, the most exciting AR release we've seen so far is the early-access release of Minecraft World from Mojang and Microsoft, a game that attempts to take what's so incredible about building worlds in Minecraft on your phone or PC and moves it to the real world.
So far, it really feels like Minecraft World is the successor to Pokemon Go the world has been waiting for. The survival aspects of the original title manage to make it over here, but the real joy of this AR game comes from building. As you join builders around the world, you can collect resources, craft the tools and blocks needed to build homes, forts, and castles, then place them at life-size around the world. With the ability to share your builds with everyone in your area, Minecraft World sees you exploring masterpieces one build at a time. If you have any kind of connection to Minecraft, you need to pick this one up.
6

Soul Chase - Retro Action
Directly inspired by the likes of Shovel Knight, Soul Chase is retro mobile gaming done right. Built from the ground up to provide players with a sense of difficulty in their mobile games, Soul Chase brings back classic 2D platforming and action with a gorgeous 8-bit design. Soul Chase provides 42 stages spread over six chapters, featuring eight full boss fights that are designed to provide a real challenge to players of all ages. A full upgrade system adds some RPG elements into the mix, with the option to learn new abilities that allow you to fight off the foes you'll be facing throughout the game. It may not be the most original game to grace the Play Store, but it's one of the best we've seen in 2019.
5

Battle Chasers: Nightwar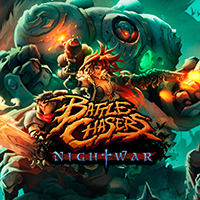 It's not often that modern console games are ported to mobile devices, but when it does happen, it's always worth checking out. Battle Chasers: Nightwar is no different, and it's exciting to see a game as fantastic as this one make its way to Android at a reasonable cost. Battle Chasers is based on Joe Madureira's comic series of the same name, and was developed by Madureira's new studio, Airship Syndicate. Built as a traditional JRPG set in the fantasy world from the comics, Battle Chasers: Nightwar is the perfect game for fans of old-school turn-based RPGs from the 1990s. At $9.99, it isn't the cheapest game on this list, but that's without ads, in-app purchases, or anything else that will get in the way of your adventure.
(Screenshots were captured using the Nintendo Switch version of the game.)
Anyone who followed indie comics in the 1990s will immediately be familiar with the characters of Battle Chasers. This is very much set in the same universe, and Garrison, Gully, Calibreto, and Knolan all make appearances. For those who haven't been introduced to Madureia's universe, you still might recognize some of the character designs. After his run with Battle Chasers concluded in the early 2000s, the artist went on to become the art director of Darksiders, a Zelda-like game set in the aftermath of the apocalypse. Madureia's artwork isn't the only thing Battle Chasers shares with Darksiders: Airship Syndicate is made up of devs from the now-defunct Vigil Games, the studio behind Darksiders and Darksiders 2.
Like many RPGs from the SNES-era it draws from, the game's plot is a bit shallow, but there's enough there to keep you rolling through combat and dungeon exploration. Battle Chasers follows Garrison, Gully, Calibreto, and Knolan travelling on an airship at the beginning of the game , when the ship is shot down over a mysterious island. Trapped without a way to repair the ship, they're forced to fight against incoming hordes of thugs and monsters, all attracted to the island thanks to the discovery of a surplus of mana, the source of all magic in the world. As our heroes make their way through the island, they find themselves threatened by an evil sorceress named Destra.
Battle Chasers combines the gameplay of two unique genres into one slick package. From moving around the world map to exploring dungeons and other levels, you'll find yourself in an isometric landscape. On the world map, you'll encounter stationary enemies as you move from area to area, while dungeons contain enemies that can move around the world. Each dungeon is reminiscent of something like Diablo, with hidden secrets and loot around each corner. You move a single character around the stage at each time, but swapping between characters allows you to access their special abilities as you move.
Meanwhile, the battle system in Battle Chasers is standard JRPG turn-based fare. You control up to three characters as they attack, defend, and heal, while up to three enemies attack you from the opposite side of the arena. Each character has basic attacks, along with abilities that require a certain amount of magic or health to use. As you level up, you gain new abilities and increase your stats. It's all very standard JRPG fare, but it's one of the best implementations I've seen from this style of gameplay in a long time. The battle system also makes use of a unique mechanic, "overcharge," which is generated by using standard attacks. Overcharge grants you additional magic usage, which means you'll need to balance your normal attacks with your magic abilities to keep your fighters going.
Though originally for consoles and PC, Battle Chasers looks absolutely stunning on mobile devices. There are sliders available in the settings menu that allow you to adjust the graphics on your phone, but if anything, you'll have to bring them down, not up. Even a Pixel 2 XL, a device that came out less than two years ago, is barely able to qualify as hardware capable of running the game. Without much in the way of serious real-time action, Battle Chasers shines on touchscreen devices. The virtual controls are good-enough for moving through the world, but when it comes time to battle, selecting your moves or items just feels right.
Battle Chasers won't be able to satisfy the needs of every gamer, but for those looking to capture the feel of old-school JRPGs while heading in a new direction in terms of worldbuilding, art style, and exploration. Development team Airship Syndicate made a fantastic throwback RPG here that manages to (mostly) avoid the pitfalls of other retro-inspired games, and at $10 for a complete 30-40 hour game, it's well worth the asking price. And hey, Airship Syndicate is using their experience with the Diablo-inspired dungeons for good use, with a Darksiders spin-off entitled Darksiders Genesis coming later this year.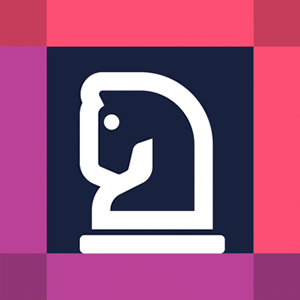 We've seen game developers use the concept of chess before, in order to create a fresh idea from a game that is more than 1,500 years old. Really Bad Chess from Zach Gage was one of the best games to arrive on our phone in 2016, and with Chessplode, chess has been reinvented for modern devices once again. Developed by Juanma Altamirano, Chessplode takes the standard chessboard and shakes it up, making it into a hybrid board-puzzle game that has you focused less on capturing the enemy's king through slow-paced, methodical movements and more through clearing rows and columns in one swift capture, a la Tetris.
The gameplay is pretty simple: you're given a board with a specific design layout, and you begin moving your pieces as you would in chess. Each piece retains the same standard moveset as a traditional chess piece, so when you move a knight or a bishop, you'll know exactly what you're dealing with. The real shake-up comes when you do move your pieces to capture an enemy piece. When you capture your opponent, you don't just remove that piece from the board—you clear both the corresponding row and column, removing up to a dozen or more of your opponent's army at once. However, if you manage to check your enemy's king, you won't clear the rows and columns next to you. Instead, you'll still need to take the king down manually, just like in an actual game of chess.
The effect this has on gameplay is obvious as soon as you pick it up: it turns chess into a fast-paced puzzle game where you'll need to take the enemy out as quickly as possible while also managing to protect your own side of the board. Each game can end in just a matter of seconds, so you'll have to be quick on your feet to avoid losing matches. Chessplode is a fantastic take on chess, with a clean design and a really solid gameplay mechanic that should bring players back again and again for more rounds.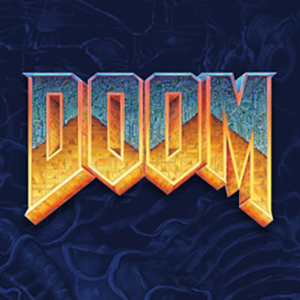 Believe it or not, Doom turned 25 last year. The landmark first-person shooter didn't just help create the genre, but it defined FPS games and their culture for years, and the effects still linger to this day. With Doom Eternal about to release this fall on modern platforms, Bethesda saw it fit to celebrate the 25th anniversary of the second entry in the list, Doom II, by releasing the first two games in the series on Android, and outside of a small hitch at the launch of both games, they've been well-received as solid mobile ports of these early 3D titles. At launch, both games required you to sign into a Bethesda account, but following backlash from fans and journalists alike, Bethesda removed the login requirement, so you're good to go. At $4.99 without ads or in-app purchases, Doom and Doom II are both great ways to check out some classic FPS action, especially if you've never played the original titles.
2

Expenses: Simple Tracker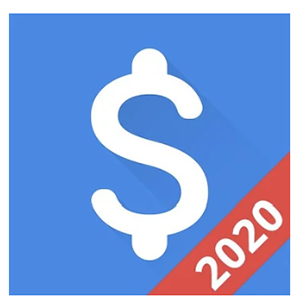 If you're like the team at TechJunkie, you're always looking for ways to keep track of your spending on your phone. Mint is the default method for many, allowing you to automatically track your spending from your bank account. If you're against connecting your bank account to a financing app like Mint, however, or you're tired of Mint failing to correctly classify your charges, you might want to take charge of your spending by using Expenses, a simple, easy to use tracker that lets you manually add transactions and accounts. What makes this a great new addition to the Play Store, however, is the lack of in-app purchases and ads. This is a free, open-source tracker, which means nothing should stop you from checking it out.
The app has a clean, simple interface that makes it easy to add expenses no matter what you're doing. Tapping on the Add Expense icon at the bottom of the screen allows you to input your expense, with your amount total at the top of the screen. A title allows you to label your input ("Dinner," "Groceries," etc.), with the option for a custom tag. Expenses doesn't include any tags by default, so you might want to consider creating some standard tags before adding too many expenses to your list. That said, once you have your tags created, they'll stick there, so you can always reuse a tag once you've created it. Add the date to your list, and the expense will be saved to your list.
Unlike something like Mint, which keeps track of your general account balance, Expenses just lists how much cash you've spend in a specific time period, including weeks, months, and all-time. So instead of having to balance the cash, Venmo, PayPal, and bank accounts you have on hand, you can instead just look at what you've spent in a single month. Expense does include the ability to export your charges to an Excel spreadsheet, so if you're looking for an easier way to merge your bank account with your expenses, this is a great way to do it. For many, Mint might be a reliable way to track your spending, but much like calorie tracking apps, sometimes you just need to know what you're spending (or eating, in this analogy) to make a difference to your life.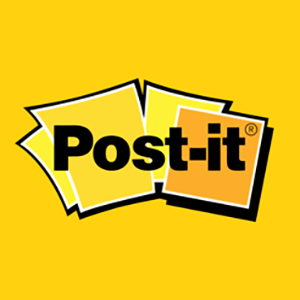 Yes, that Post-it. The famous sticky note company has had a notes app available on iOS for several years, but the company finally saw it fit to port the app to Android in 2019, creating a great new notes app along the way. The app allows you to work in a solo mode or to work together in collaboration with others by sharing your boards online. The easiest way to add a note, however, is to use the built-in sticky note maker, which allows you to choose your note color and pen to create a unique sticky note all your own. Grouping notes together allows you to organize your board to be as productive as possible, and with the ability to export to apps like PowerPoint, Excel, Dropbox, or to a PDF, you can save your board exactly how you want it. Post-it is a unique notes app that combines your real world notes with virtual ones, and that makes it a must-have for anyone looking to get organized.
Disclaimer: Some pages on this site may include an affiliate link. This does not effect our editorial in any way.