The Best New Android Apps and Games – December 2018
Well folks, it's the most wonderful time of the year. We've made through another twelve months of ups and downs, and it's finally time to bring 2018 to an end with the soothing lullaby of the holiday season. With Thanksgiving out of the way, we're down to just Christmas, Hanukkah, and Kwanzaa left to look forward to, depending on your personal religious observation, as well as the winter solstice and, of course, New Year's Eve. Throughout much of the northern parts of the United States and Canada, snow has finally begun to fall, freezing over the ground and making everything feel a little bit magical. You or your family might have travel plans for the holidays, ready to pack up and visit loved ones in a different part of the country or world. Maybe you've woken up on Christmas morning to find a brand new device wrapped underneath the tree. No matter the reason, the holidays make for the perfect opportunities to download new apps and games for your Android phone or tablet, new or old.
Also see our article How To Delete ALL Photos from your Android Device
This month, we've got plenty to choose from, including a brand-new way to browse Reddit without feeling like it's taking over your life, an improved DNS application designed solely for smartphones, an automatic censor option for hiding your "more sensitive" photos from prying eyes, a great app for helping you to put your phone down in order to go to sleep, and finally, a new trivia game from one of the web's oldest websites, allowing you to catch up on pop culture news while also answering trivia questions. All that, plus every single entry from November 2018. Let's dive in!
10. 1.1.1.1.: Faster and Safer Internet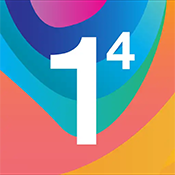 There isn't much to say about the existence of 1.1.1.1: Faster & Safer Internet, because the app is so ridiculously simplistic in its use that writing even 600 or 700 words on it is a bit too excessive for what it is. Designed by the people at Cloudflare, the web's leading provider of DDOS protection and DNS services comes the perfect DNS application for your phone, designed to help make your service that much safer, faster, and better overall by using your phone's built-in VPN service. Considered by Cloudflare to be the world's safest, fastest DNS resolver, the app works to reroute your entire network traffic on your phone through 1.1.1.1., instead of the usual default DNS server, eliminating the need to configure it at a router level and making it easy to skip difficult setup altogether.
The app is incredibly simple. When you open the app, it gives you a quick two page summary of what it does, detailing how 1.1.1.1. helps to protect your data and to ensure that your carrier or ISP isn't selling your data. Cloudflare also details how the app is far faster than the competition, ranging around 28 percent faster than a standard DNS server. Once you're past the intro screen, there isn't much else to the application. You'll see 1.1.1.1 in big numbers on the display, along with a simple switch designed to turn the service on and off. Once turned on, you'll have to grant the app the ability to use your phone's VPN service, which reroutes traffic through Cloudflare's DNS servers. The 1.1.1.1 numbers will light up with a relaxing color motif, allowing you to tell that your service is activated and on, and you can begin surfing the web.
We have no way of testing whether or not the app is actually helping to make your internet more private, but we did notice a slight speed increase in our tests compared to using our phone without the app turned on. Cloudflare is a large enough company that we have no real reason to doubt their claims about not selling user data or using it to target ads, largely because their business is built on this claim. If this ends up being untrue, it could result in the end of their business. In general, we liked that the app was simple and easy to use, and that is seemed to speed up our internet browsing speeds enough that it would make a difference in our day to day browsing. Definitely check out this app.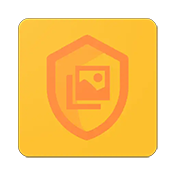 Look, if we're being honest, you probably have something on your phone you don't want people seeing. Apps like Snapchat and other photo sharing services have made it easier to share risque images with that special someone, but you also risk opening you or others up to embarrassment when you hand your phone over to someone. There's no shortage of applications on Android that try to promise private galleries and other tools to help hide your photos, but for the most part, you're on your own when it comes to hiding those photos from prying eyes. Those galleries can help, but if you forget to move the content over to your private galleries, or you happen to miss a photo when you're moving your content over, you can really land yourself in hot water.
Enter Cover, a brand-new application that uses the same machine-learning techniques used by Google and other tech companies to help you make sure you're always censoring your photos, moving them into a private gallery without you having to think about it. The brilliance of this app is how easy it makes guarding your NSFW content on your device while also making sure you don't have to think about it too often in order to save yourself some privacy.
When you first start up the app, it explains the scanning it will be doing on your phone, using machine learning and specific algorithms in order to track NSFW content without having to locally scan and view your images. As you might imagine, Cover has quite the privacy policy, and we do recommend reading that prior to using the app. Once you start the scan, Cover searches each of your images to look for content that may be seen as risque, and automatically locks those images in a private gallery that is password protected, in order to ensure only you can see those images. Cover refers to this protection as military grade, but what it really means is that the password-protected gallery is strong enough to withstand people on your phone trying to get into your files.
The scan of your photos takes a while, especially if you have a lot of photos on your device. Luckily, Cover allows you to perform the scan in the background, which makes it easy to ensure that you can use your phone while it scans through your photos. Unfortunately, as some may expect, there is a major problem for Android users who like to use Google apps on their phone. Cover is only able to look through your local gallery, which means anyone who uses Google Photos to backup their photos online (and to save space on their phone) will find their Photos library unchecked and unprotected. It's not perfect, but it's also not Cover's fault. Still, it's a little disappointing when you consider how many photos may go unprotected.
Overall, Cover seems like a really great alternative to the standard password-protected galleries, helping users find their images before someone who shouldn't see them goes through your photos. Despite the flaws, including slow scanning times and a lack of Google Photos support, anyone who has a local library of photos that may contain images not safe for work will find this app to be a lifesaver. Just keep in mind that, once your photos are stored in the gallery, you'll have to keep the app on your device in order to see them (or reinstall the app from the Play Store).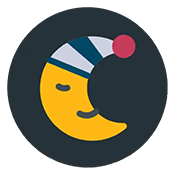 We live in a connected world, one where we are, as the saying goes, always online. This has no shortage of effects on how we live our lives, but one major way that I think we all can admit to having is problems falling asleep when we have our phone right next to us. From having to check Twitter one more time before we fall asleep to listening to a podcast or watching just one more YouTube video, you end up keeping yourself awake when you really should be sleeping. No matter how much we try to put our phones down in order to go to bed, it can be really difficult to shut your brain off and disconnect from the web, especially when it's right next to you.
We can't promise that Go to Sleep is going to do anything for you to help, but hopefully, what it will do is allow you to remember when it's time to go to bed, and more importantly, when to put your phone down. In a world where both Apple and Google are working towards trying to change how you use your phone by turning on Do not Disturb, putting your display in grayscale, and other mental tricks designed to put you to sleep, or to get you to use your phone less, Go to Sleep uses a much simpler approach in order to leave everything up to you. It's an open-source tool designed to make it easy for you to remember exactly when your bedtime is, especially in a world where it can be all to easy to not pay attention to that clock in the corner of your display.
Once you set your bedtime in the app, the app gives you a clean, nice looking display of how long until you're supposed to go to bed, with the hours displayed in large font and the minutes in a smaller display beneath. Diving into the settings gives you some options for how you want the app to work, including resetting your bedtime to a new choice. You can turn on automatic Do Not Disturb with this, a great feature if you aren't on a Pixel device where automatic Do Not Disturb is included in your normal settings. Otherwise, settings also allows you to control how often you see notifications on your display. Want to see them every fifteen minutes, or every five? Only want one reminder about when you should be heading to bed? You can do that too. The app allows for full customization within the settings, making it a great choice.
Go to Bed still requires a fair amount of self control from the user, but that said, it really helps that the application makes it easy to customize your experience. Even something as simple as a push in the right direction can really help users get themselves to bed, making this an obvious app to grab if you, like many of us, have issues falling asleep. The app is open-source and features minimal advertisements, meaning everything is really on the up and up. Definitely don't skip this app.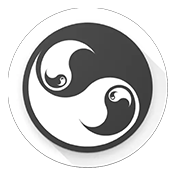 Speaking of having trouble sleeping, one of those apps that keeps us up the longest at night is by far Reddit. As addicting of an app as we've ever seen, Reddit builds a curated community of posts, videos, content, and so much more that makes it really, really hard to log off of, largely thanks to how addicting it is. From the front page to your own curated subreddits, it's easy to find yourself getting sucked into a hole of posts, falling deeper and deeper as the hours pass. Even if you aren't trying to fall asleep, Reddit can be an incredibly informative source, but it can also drag you into an entire space where you're not just unproductive—you're actively harming yourself when you're trying to get work done.
That makes NoSurf for Reddit an ideal app for anyone looking for a way to get the most out of Reddit while also limiting their use of the popular social news aggregator. The app is very purposefully limited in what it can and can't do, making it perfect for anyone looking to access Reddit content while also being able to put an end to their incessant browsing. For the purpose of this review, we're looking at the app as though you have an actual Reddit account, complete with your own subscriptions to subreddits that strike your interest, because Reddit is at its best when you're using it as a curated community.
Once you're logged into NoSurf, the app greets you with two tabs: r/All and Your Subreddits. R/All allows you to browse Reddit's main page, complete with the most popular posts of that specific day. It's a great way to get an idea of what's currently popular. Meanwhile, the Your Subreddits tab acts like your own personal front page whenever you view Reddit on their own site or on the traditional mobile app, giving you a taste of your subreddits' most popular posts. If you're subscribed to a bunch of gaming subreddits like we are, that's what you'll see here. So far, this is a pretty straightforward Reddit app, with a slightly-dated design that manages to get the job done. So, if you're wondering what makes this app unique to any of the other fantastic mobile apps for Reddit, it's simple: the lack of browsing.
Scrolling to the bottom of either of these tabs within NoSurf won't load additional posts like every other Reddit client, making it easy to escape from the constant loading, reloading, and browsing that often comes with being on Reddit. Likewise, you can't browse new subreddits, you can't load content from your subscribed subreddits, and you can't go looking through new content once you've ran out of browsing data. Likewise, the app only shows you the top three comments on each post, without the option to view threads or replies. It truly makes it easy to gain access to the main stories on your Reddit account without getting sucked into a deep, dark hole of browsing new content.
Ultimately, it's hard to find any faults with NoSurf outside of some basic design flaws, with the interface looking a little dated. You could argue the app is a bit limited in its usage, but with that being the idea behind the app, it's incredibly difficult to judge the limits of NoSurf as anything but something to be happy with. And considering the app lacks all sorts of features people don't like, including ads, a lack of privacy, and so much more, we can't help but to give a big thumbs up to this application.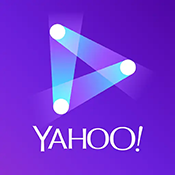 More than ever, media companies have tried to push new ways for users to discover their content. Whether that comes down to innovating how stories are made, like The Washington Post publishing on Snapchat, or creating new experiences for users by opening up new apps with flashy graphics and new distribution models, news sources have tried their best to adapt in a new media marker. We never thought we'd be surprised by the way a news company experimented with getting users the news, but here we are, looking at Yahoo Play and wondering how the hell this ended up being a real product. Don't get us wrong—there are plenty of things to like about Yahoo Play, but the app is so strange, it's worth looking at in full detail just to figure out what Yahoo is trying here.
The easiest way to describe the app is to compare it to something like a cross between Snapchat, HQ (the trivia game on your smartphone), and Yahoo News, albeit with the app solely focused on celebrity, pop culture, and entertainment news. The app features several different game modes that allow you to learn about what's happening in the world of entertainment while also answering quizzes, trivia, and more in order to move through the stories. For example, the Drop is a roundup of pop culture stories throughout the day, but one that specifically relies on asking whether you know the news stories they're quizzing you on. As mentioned, Play sticks to fairly light-hearted content, and the stuff you're asked to interact with doesn't harm, hurt, or challenge in any way.
For example, Pop Play asks you to test your entertainment knowledge by asking you pop quiz-style questions about what's going on in media. Last Night Now leaves the pop quiz questions behind to talk about what happened on television the night before, something Yahoo used to do with their Water Cooler-style shows. Nailed It or Next asks you to to rank your favorite red carpet looks, making the show primarily about beauty and fashion, while Beat the Street is another quiz-style show but one that unleashes the host onto Londoners on the street to answer questions for the entertainment of the folks at home.
As you might expect, there are far from the only shows on the platform. Yahoo Play uses a Snapchat-esque layout that allows you to pick from the shows like you would Stories on the Snap platform, but frankly, it's a bit of an unintuitive interface. Our real issue with the app comes from the same struggle we have every time we review a Yahoo app, no matter how interesting an idea: the app forces you to have a Yahoo ID, either through creating one or through signing into the app with your current ID. Yahoo lost user data on every single account they had on their service in 2013, and it makes it really difficult to tell users to go sign up for their service when they have had such rampant privacy issues in the past. Still, if Yahoo Play sounds like something you might be interested in, we highly encourage users give it a shot. It's a fascinating utility, even if it has its problems.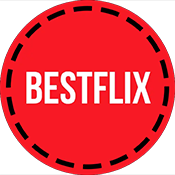 Let's be honest: Netflix's suggestion system is absolutely broken. Recommendations seem to spawn out of nowhere, and the percentage each title matches to your own account seems to be based on nothing in particular. Despite using the Netflix thumbs-up and thumbs-down service to help tune your own recommendations, you'll likely find Netflix all over the place when recommending content for you to watch. One of your favorite movies might give you a low match percentage rating, while something like The Emoji Movie might rate at 90 percent or more. Even worse, Netflix also seems to have a habit of highly rating their own original shows, which may point to a broken system on their end.
Keeping track of all the content on Netflix is incredibly difficult, so it's worth looking for something to help manage the slew of new releases coming to Netflix every month. Bestflix is far from the only app able to do this, but it is one of the newest, so we took a look at it this month to see if Netflix could be improved by turning to an outside source. Bestflix begins by asking you to select three of your favorite Netflix shows from a fairly small list. Though the list seems to be organized by upcoming, current, and cancelled shows, plenty of the listings don't make sense. Sense8 was listed as an upcoming show, as was the cancelled Disjointed. The selection of shows also seemed pretty confusing, but nonetheless, we selected three shows we most enjoyed from the list and moved on.
Once inside the app, the strengths of the app become apparent. Bestflix has a calendar that helps you to find content coming to the service. The calendar lists both films and series coming to the platform, making it easy to choose a piece of content you want to watch compared to the rest of the selections on the platform. Movies and shows appear in the lineup, and you can both view IMDb ratings and Bestflix users' comments to see if something is good (generally speaking, all but the biggest, most popular properties were left blank, but that's to be expected with a brand-new application like Bestflix, and should the application pick up traction, we would imaging that the community surrounding it will only improve over time.
Each page of descriptions for new content will describe a basic outline of the plot, along with the runtime (if available; otherwise, a runtime of 0h00 will be shown, as in the Outlaw King screenshot), an option to watch a trailer, cast and director information, and the comments section for each film. All of this worked well, though there isn't much else you can do to help add content to your Netflix account. You'll still have to manually add shows and movies you might be interested in to your Netflix list.
Finally, we should note that, when searching and exploring through the app, we occasionally found missing titles or incomplete information. For example, searching for Friends brings up Friends from College, a Netflix original, but doesn't display Friends, the hit NBC sitcom that is massively popular on Netflix. It absolutely seems like the app is more geared towards aiming for users to check out content like Netflix originals, and it's very likely this will be fixed down the road, but it was still an odd, missing component of the title. Still, we really liked Bestflix, and the ability to quickly browse what's new and upcoming on Netflix helped us find shows and movies that we didn't even know were coming to the service. Considering how mysterious Netflix keeps both their recommendation system and their upcoming releases that aren't originals, this will certainly help.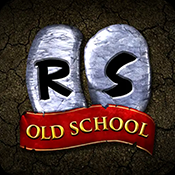 There are certainly some readers that missed RuneScape at the height of its popularity in the 2000s, but this author spent hours within the world of the RuneScape 2 version of the game. From grinding for loot to leveling up each of your stats (Firemaking! Woodcutting!), there was something special about RuneScape. While MMOs like World of Warcraft and EverQuest had better gameplay and improved graphics, RuneScape was free-to-play, worked over dial-up connections, and supported multiplayer. Middle schoolers across the country discovered RuneScape on their parent's computers, chatting with their friends over AIM as they jumped into the world of RuneScape on a hot summer day.
Old School RuneScape was launched in 2013, right around the time Jagex relaunched RuneScape into a third version of the game with improved graphics. Unsurprisingly, Old School RuneScape has become the dominant version of the game, being played more often than the normal version of the application. Whether its users continuing their game from years and years prior, older gamers returning to the game they played fifteen years ago, or gamers trying out the classic version of the game for the first time, Old School RuneScape has remained fairly popular. Based off an August 2007 build found on a hard-drive, there's plenty to love here—and now that you can take the experience on the go, it's even easier to recommend for new and old players alike.
If you're unfamiliar with RuneScape, it's a pretty standard run-of-the-mill MMORPG. You design a character, dive into a tutorial land (named, appropriately, Tutorial Island) where the game teaches you how to play. You walk around the world completing fairly menial tasks, including chopping down a tree, killing animals in a combat tutorial, and cooking some shrimp. Once you've completed the tutorial, you're free to leave and enter the real world of the game, where you can level up your character's basic stats, complete quests, chat and trade with other players, and generally attempt to make your way through the world as a new and, eventually, veteran player.
Obviously, the graphics are incredibly dated. Hell, the graphics were dated in 2004, let alone nearly fifteen years later, where the world, the characters, and building look misshapen and messy. This isn't a game to play if you're just looking for the latest and greatest in gaming. But if you're downloading Old School RuneScape, there's a pretty good chance that you know what you're getting into. RuneScape isn't revolutionary, but it plays incredibly well on both Android and iOS, and the mouse controls manage to translate well to a smaller screen. This is something you'll probably want a tablet for though, especially if you want to chat with other players as you play. Still, we wholeheartedly recommend picking up RuneScape, as the game is excellent and a great throwback MMORPG for mobile devices.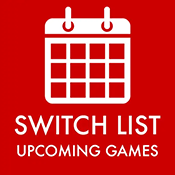 There's no denying that the Nintendo Switch is a bona fide hit. The console hasn't been on the market for 24 months, and it's already surpassed both the Wii U and the GameCube in total sales numbers, leaving Nintendo feeling pretty secure about their future. This massive growth is largely thanks to some excellent games on the platform, including the launch title The Legend of Zelda: Breath of the Wild, Super Mario Odyssey, a wide variety of Wii U ports, plenty of indie titles like Hollow Knight and Stardew Valley, and of course the upcoming releases of Pokemon Let's Go and Super Smash Bros. Ultimate. The console itself is also unique from anything else on the market today, a wholly original idea from Nintendo that combines their handheld and console lineup into one device.
Like any system, there are flaws in the Switch, and along with its poor (and now paid) online service, one of the weakest aspects of the Switch is its digital storefront. A lack of user reviews, filter systems, and any kind of content management means that the Switch's eShop has been flooded repeatedly with shovelware and mobile ports. This makes finding new games on the service much more difficult than it used to be, which means that you'll have a worse time playing games than you otherwise should. So, as the Switch becomes flooded with new games, users are turning to outside services to help improve Netflix's own content platform. That has seemingly come to a head with the launch of SwitchList, an app for Android and iOS that helps you to shop smarter on the Switch.
The app is, essentially, a new mobile version a website that's been going strong this summer, helping to provide Switch enthusiasts to find new content. As what amounts to a redesigned eShop in and of itself, SwitchList is somewhat brilliant, offering something that has long been needed on the platform. The front page gives you a full list of upcoming games sorted by release date. Games begin within the week of availability (so if you're reading on a Thursday, you'll see games beginning their release on Monday and Tuesday) and go from there, offering full lists of everything from major studio releases (Minecraft Story Mode, World of Final Fantasy Maxima) to smaller but no-less important indie titles like Rogue Legacy finally arriving on the hybrid console. Currently, our list goes all the way to January with the release of Travis Strikes Again: No More Heroes on January 18th and New Super Mario Bros. U Deluxe the week before, and searching the game list allows you to find titles even faster.
Of course, upcoming just lists soon-to-be-released games, not quite giving the full experience. Along the top of the app, you'll find a full list of on-sale games, announced games that don't currently have release dates, and a news tab that syncs with NintendoEverything.com. The database button at the bottom of the app allows you to search from all Switch games, though there are some far-out games on the list that don't have listings inside the database yet, like Metroid Prime 4 and Fire Emblem: Three Houses. The page for each game gives you a massive data dump to help make your decision on whether to buy, including basic game information like release date, developer and publisher, and genre, along with its OpenCritic score and the game length, sourced from TimeToBeat.
Overall, SwitchList is a no-brainer for Switch owners anywhere, helping to make the ability to search for new games infinitely easier and simpler to handle. If you've been waiting for an app to help you search for brand-new Switch games, you've come to the right place.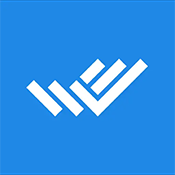 There's no shortage of reminder apps, but Three.do might be one of our favorites to come through in a long time. We're always looking for the best reminder apps to help us keep track of the things we have to do throughout our busy lives, but frankly, we've mostly stuck to using Google Assistant to remind us to do things. Using our voice to ask Google to "get the laundry in an hour" or "pick up milk from the store tomorrow" is a lot easier and faster than using most reminder apps to ask for help, especially when smart speakers are becoming more and more popular. That said, Three.do might actually be perfect for anyone who just needs, in effect, a sticky note to help remind them of what's going on in their lives.
The core concept around Three.do comes down to saving you time when setting reminders. Though you can use the app like a traditional reminders app, with label support and the ability to type out custom messages, Three.do is designed around using your memory to save you time while giving you a reminder on your phone. It is, in effect, the app version of asking someone to remind you to do something—by using it, you're helping remind yourself without fully relying on a custom message.
To create a reminder, you're simply select from a grid of preexisting options and using a simple combination of who, what, and when. The first grid supplies you with the "who," giving you options like "me," "partner," "family," along with more out-there ones like "service," "just met," and the all-around "someone." Selecting the "who" takes you to the next screen, the "what." You can do something, call someone, discuss something, give, write, help, pay, or basically anything else you need to do in your life. Take note that you aren't selecting specifics, like "pay $132.48 to my mechanic." Instead, you're simply selecting "pay something," and the rest relies on your own memory to help you remember what you need to do. The third grid gives you the "when" which ranges from 5 minutes to 24 hours, plus today, tomorrow, and a more specific "on…" which opens a full calendar view.
The entire system is built to be speedy and quick, to the point that the app tracks when you've set a new record for creating fast reminders. That's an interesting and creative way to push people to create content faster than ever before, and we're big fans of how it manages to help remind you without having to learn some complicated tool system. And of course, Three.do still allows you to view and edit your reminders like a traditional app. Overall, though, you won't need to, since the app is good enough at auto-managing your content without forcing you to remember exactly what you're trying to do. Three.do is available as a free download and has a Kickstarter-esque purchasing option for those who want to help contribute to the app's development cycle. With more features coming towards the end of 2018, we're excited to see where this excellent platform goes.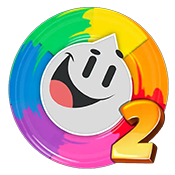 If you're unfamiliar, Trivia Crack became one of the biggest mobile games in the world upon its expanded release in 2014, helping to usher in several months of trivia fanatics across the world. Since then, Trivia Crack's audience has somewhat dwindled down to lower numbers, becoming a smaller game over the last several years, and to that end, it certainly makes sense to decide to relaunch the app as a sequel version rather than just re-upping the application with a shiny new update. Trivia Crack 2 doesn't reinvent the wheel, but it might just be enough to convince you that it's worth diving back into the trivia party.
Even if you think you haven't played Trivia Crack, the truth is that you have. The game is based on Trivial Pursuit, the classic board game that has entertained players since the 1980s. The game is divided into six categories: science, movies, art, history, sports, and geography. Landing on a crown allows you to pick which of the six categories you want. The goal of the game is to quickly gather all six tokens before your opponent, plus answer one final question to win the game. Generally speaking, it's easy that it sounds, especially since there's a good chance at least one of the categories will feature your weak spot.
So, what does Trivia Crack 2 bring to the table that's new? In the core game, not much. Though the game's visuals have been refreshed with a brand-new coat of paint, there's not much to find her in terms of gameplay improvements. The game was pretty solid before, to be honest, with questions that could be rated after the fact by users to help improve the rate of questions over time. That's still here, as is the ability to play trivia games online against your friends and random strangers from around the world. That said, the original game has now been renamed "Classic" to help take advantage of the fact that new game modes have arrived in Trivia Crack 2, namely with Tower Duel and a brand new daily challenge.
Of the two, we preferred Tower Duel, which forces you to try to answer multiple questions in each category rather than answering one question per category to score a win. This is a fast-paced game, and one that drops the asynchronous multiplayer of the original Classic mode, so it's something new and fresh within the game. The Daily Challenge mode is a bit more run of the mill, offering new questions each day over multiple sections of the game. It's fine, but it's just not nearly as much fun as other sections can be, and it left us a bit board in our testing of the game.
As you might imagine, the release of a new version also means brand-new ways to charge users for content. In short: there are in-app purchases, and lots of them. As with most standard mobile games, you use your in-app purchases to drop real-life money into in-game currency to buy lives, power-ups, and more, effectively turning Trivia Crack 2 into a pay-to-win game. If you're willing to put money into the game, you can purchase power-ups to help you solve the answer, and buy into extra lives to make sure you don't run out of time to gain pieces along the board. Overall, Trivia Crack 2 is a fine game, but as usual with major releases like this, the monetization of the game completely ruins the entire application, making it feel less like a game and more like a scam. It'll be interesting to see if Trivia Crack 2 does well in the future, but we'll say this: as of writing, only Trivia Crack 1 is on the top games on Google Play.
Disclaimer: Some pages on this site may include an affiliate link. This does not effect our editorial in any way.