The Best New Android Apps and Games – Fall 2019
Also see our article How To Delete ALL Photos from your Android Device
September has arrived, and with it, the sense of something new in the air. Soon enough, the leaves will begin to turn colors, the air will become chilled and frigid, and you'll be pulling your sweaters out from the box you buried them in back in March. The grass growth will slow, daylight will minimize, and you'll suddenly wonder where summer went. But summer isn't gone yet, and as it takes its last few breaths of life for this year, it's time to look at some of the best Android app releases of the end of the season. This past summer has been filled with plenty of new games and apps worthy of space on your phone or tablet, but the last few weeks have brought some incredible releases. So while iPhone users might have new devices to look forward to with the upcoming announcement of new iPhones, don't worry—Android users have plenty of stuff to look forward to
So, to celebrate the end of summer and the beginning of fall, we have a bunch of new apps for Android users to download this month. In addition to all of this past summer's picks for apps and games, we also have four ports of console titles, including three classic shooters and a fantastic RPG, plus brand new ways for you to manage your finances, your shopping lists, and your notes. It's never been a better time to have an Android device, so with no further ado, let's dive into fall's picks for the best apps and games for your phone.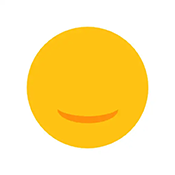 Originally released five years ago on Windows Phone, the development team behind Appy Weather has spent the last few years working toward porting the app to modern platforms. That begins with Android, and considering that our favorite weather app—Weather Timeline—shut down last year, we're excited that a new app might be here to take its place. Appy Weather features a clean design with large information and a generous use of white space, which may be love-it-or-hate-it depending on your own personal feelings about modern app design. Thankfully, the app has included a dark mode here as well, which helps ease the app on your eyes and keep things consistent with your phone's software design.
The app uses sliding displays and cards in order to provide the user with a ton of information at once, and generally speaking, it feels really great in practice. Clicking on cards expands on the information for your area, giving you additional info on the chance of rain, the amount of cloud cover, the wind, humidity, dew point, pressure, and more. Likewise, tapping on cards for later will show you weather info in a timeline view, offering the temperature, precipitation chance, and other info depending on what you click on when you begin. Swiping left gives you a weekly forecast, offering a really nice view of your week to come.
Appy Weather manages to bring well-designed charts and helpful, clear-cut language to its take on weather, making it easily one of the best weather apps we've seen to date. With so many weather apps on Android but so few actually featuring a sense of design and aesthetic, it's refreshing to see a new app come to Android and really nail it out of the gate. Appy Weather has a free tier, but it's fairly limited in scope, only updated five times per day while also using ads within the app. Appy Weather Plus runs you $3.99 per year, and in addition to granting you the ability to refresh your weather an unlimited amount, you also gain access to notifications, widgets, and ad removal. Comparable to other premium weather apps, the subscription cost helps the Appy Weather development team keep their service running, making it a no-brainer decision if you enjoy using the app.
It's rare a weather app impresses us in 2019. The last weather app that surprised us was Today Weather back in 2017, and today, we add Appy Weather to the list of apps. If you were upset over the loss of Weather Timeline, you owe it to yourself to check out Appy Weather. It's truly that good.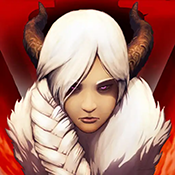 Originally released back in 2018 on iOS, Grimvalor has been one of our most anticipated games for Android in 2019. Praised for its art style, gameplay, and the fantastic sense of scope provided by the game, Grimvalor is a must-play game for anyone interest in action-platformer RPGs—especially those that require premium payments for a premium experience. The game sets you in the forgotten kingdom of Vallaris, a lost land where the future seems dark. Tasked with discovering the fate of the lost king, your character's quest quickly turns into a game of survival. Armed with a sword and not much else, you're forced to venture into a land that doesn't want you.
The controls are simple and straighforward, with left and right buttons on the left side of the screen to move your character and various action buttons on the right to take out enemies. It's unfortunate that the game is lacking any controller support, but there's always hope that, at least in the future, the development team rolls it out. Any serious Android gamer looking for a premium experience on their phone will want to check this one out. A hack-and-slash platformer featuring RPG elements isn't something we see all the time on Android, especially one that is lacking ads and in-app purchases. The first chapter is free when you download the game from the Play Store, and the following four chapters can be unlocked for a one-time purchase of $6.99. If you're at all interested in serious mobile gaming, you owe it to yourself to check this one out.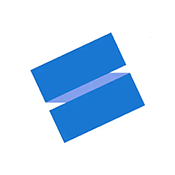 Not everyone will need an app like Skit, but for those who love to dive deep into the technical aspects of the apps they install on their phone will find it a total lifesaver. Skit is an application manager that bills itself as the simplest way to manage apps on your device, allowing you to share and extract user and system apps in an APK format from your phone. To some, this might mean next to nothing, but for those who love to view detailed information about the apps they install to their device, Skit is the best experience we've found so far. You can extract APK files easily from any application—including system apps—and share it to your friends for easy downloads. Skit also allows you to view information right from the date of installation, so you can check up on permissions, the amount of memory used, and much more.
With the premium version, Skit offers users access to themes like dark mode, detailed stats for each app, bulk deletion and extraction for multiple user apps, and much more coming in future applications. This makes Skit one of the most powerful application managers we've seen to date, and certainly better over anything you'll find pre-installed on your device. Skit Premium only costs $2.49 and is available as a separate app, so if you're finding the app useful on your device, definitely upgrade to the pro version.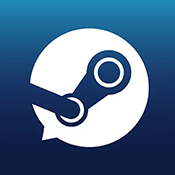 As the world's most popular place to play PC games (sorry Epic), having access to Steam on your phone is a must for any gamer. The Steam app on Android allows you to manage your library, shop for new games, and use your phone as a keypass to secure your account with two-factor authentication. With this new app from Valve, however, Steam has taken the step to remove chat from its placement as a tab in the main app and to spin it into its own thing. Steam Chat features an all-new redesign that seriously improves using the basic chat features on the platform, making it much easier to see what games your friends are playing, along with who's online and active versus inactive or asleep.
This new app brings mobile chat more or less up to parity with the original chat app on the PC, which also was recently reworked to add additional features and generally become a more useful app. In addition to seeing who's in a game, you gain access to a rich chat interface with improved support for links, videos, tweets, GIFs, Steam emoticons, and much more. You can also add friends on Steam with an invite link generated right within the app, you can manage and customize your notifications within the app settings, and of course, group chats are now accessible, allowing you to plan your next raid or to have an off-topic chat about your next D&D session. If you're a Steam user, this is absolutely a must-have app.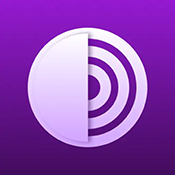 Following months of beta testing, Tor Browser has finally gotten a full stable release on Android, bringing one of the best browser for security to your phone. Tor allows your web traffic to funnel through the Tor network, which exists as a series of encrypted computers set up worldwide. The browser, based on Firefox 60, works in the background to isolate each website you visit while browsing, helping to stop third-party trackers and ads from logging information on you. Tor claims your traffic is relayed and encrypted three different times when browsing through Tor Browser, allowing you to access sites your ISP may have blocked and making it simple to browse securely without a second thought. If you're looking for a new browser to help keep you secured when browsing online, or if you're already using Tor on your laptop and want to pair your browsers together, Tor is a solid offering on the Play Store.
5. Battle Chasers: Nightwar
It's not often that modern console games are ported to mobile devices, but when it does happen, it's always worth checking out. Battle Chasers: Nightwar is no different, and it's exciting to see a game as fantastic as this one make its way to Android at a reasonable cost. Battle Chasers is based on Joe Madureira's comic series of the same name, and was developed by Madureira's new studio, Airship Syndicate. Built as a traditional JRPG set in the fantasy world from the comics, Battle Chasers: Nightwar is the perfect game for fans of old-school turn-based RPGs from the 1990s. At $9.99, it isn't the cheapest game on this list, but that's without ads, in-app purchases, or anything else that will get in the way of your adventure.
(Screenshots were captured using the Nintendo Switch version of the game.)
Anyone who followed indie comics in the 1990s will immediately be familiar with the characters of Battle Chasers. This is very much set in the same universe, and Garrison, Gully, Calibreto, and Knolan all make appearances. For those who haven't been introduced to Madureia's universe, you still might recognize some of the character designs. After his run with Battle Chasers concluded in the early 2000s, the artist went on to become the art director of Darksiders, a Zelda-like game set in the aftermath of the apocalypse. Madureia's artwork isn't the only thing Battle Chasers shares with Darksiders: Airship Syndicate is made up of devs from the now-defunct Vigil Games, the studio behind Darksiders and Darksiders 2.
Like many RPGs from the SNES-era it draws from, the game's plot is a bit shallow, but there's enough there to keep you rolling through combat and dungeon exploration. Battle Chasers follows Garrison, Gully, Calibreto, and Knolan travelling on an airship at the beginning of the game , when the ship is shot down over a mysterious island. Trapped without a way to repair the ship, they're forced to fight against incoming hordes of thugs and monsters, all attracted to the island thanks to the discovery of a surplus of mana, the source of all magic in the world. As our heroes make their way through the island, they find themselves threatened by an evil sorceress named Destra.
Battle Chasers combines the gameplay of two unique genres into one slick package. From moving around the world map to exploring dungeons and other levels, you'll find yourself in an isometric landscape. On the world map, you'll encounter stationary enemies as you move from area to area, while dungeons contain enemies that can move around the world. Each dungeon is reminiscent of something like Diablo, with hidden secrets and loot around each corner. You move a single character around the stage at each time, but swapping between characters allows you to access their special abilities as you move.
Meanwhile, the battle system in Battle Chasers is standard JRPG turn-based fare. You control up to three characters as they attack, defend, and heal, while up to three enemies attack you from the opposite side of the arena. Each character has basic attacks, along with abilities that require a certain amount of magic or health to use. As you level up, you gain new abilities and increase your stats. It's all very standard JRPG fare, but it's one of the best implementations I've seen from this style of gameplay in a long time. The battle system also makes use of a unique mechanic, "overcharge," which is generated by using standard attacks. Overcharge grants you additional magic usage, which means you'll need to balance your normal attacks with your magic abilities to keep your fighters going.
Though originally for consoles and PC, Battle Chasers looks absolutely stunning on mobile devices. There are sliders available in the settings menu that allow you to adjust the graphics on your phone, but if anything, you'll have to bring them down, not up. Even a Pixel 2 XL, a device that came out less than two years ago, is barely able to qualify as hardware capable of running the game. Without much in the way of serious real-time action, Battle Chasers shines on touchscreen devices. The virtual controls are good-enough for moving through the world, but when it comes time to battle, selecting your moves or items just feels right.
Battle Chasers won't be able to satisfy the needs of every gamer, but for those looking to capture the feel of old-school JRPGs while heading in a new direction in terms of worldbuilding, art style, and exploration. Development team Airship Syndicate made a fantastic throwback RPG here that manages to (mostly) avoid the pitfalls of other retro-inspired games, and at $10 for a complete 30-40 hour game, it's well worth the asking price. And hey, Airship Syndicate is using their experience with the Diablo-inspired dungeons for good use, with a Darksiders spin-off entitled Darksiders Genesis coming later this year.
We've seen game developers use the concept of chess before, in order to create a fresh idea from a game that is more than 1,500 years old. Really Bad Chess from Zach Gage was one of the best games to arrive on our phone in 2016, and with Chessplode, chess has been reinvented for modern devices once again. Developed by Juanma Altamirano, Chessplode takes the standard chessboard and shakes it up, making it into a hybrid board-puzzle game that has you focused less on capturing the enemy's king through slow-paced, methodical movements and more through clearing rows and columns in one swift capture, a la Tetris.
The gameplay is pretty simple: you're given a board with a specific design layout, and you begin moving your pieces as you would in chess. Each piece retains the same standard moveset as a traditional chess piece, so when you move a knight or a bishop, you'll know exactly what you're dealing with. The real shake-up comes when you do move your pieces to capture an enemy piece. When you capture your opponent, you don't just remove that piece from the board—you clear both the corresponding row and column, removing up to a dozen or more of your opponent's army at once. However, if you manage to check your enemy's king, you won't clear the rows and columns next to you. Instead, you'll still need to take the king down manually, just like in an actual game of chess.
The effect this has on gameplay is obvious as soon as you pick it up: it turns chess into a fast-paced puzzle game where you'll need to take the enemy out as quickly as possible while also managing to protect your own side of the board. Each game can end in just a matter of seconds, so you'll have to be quick on your feet to avoid losing matches. Chessplode is a fantastic take on chess, with a clean design and a really solid gameplay mechanic that should bring players back again and again for more rounds.
Believe it or not, Doom turned 25 last year. The landmark first-person shooter didn't just help create the genre, but it defined FPS games and their culture for years, and the effects still linger to this day. With Doom Eternal about to release this fall on modern platforms, Bethesda saw it fit to celebrate the 25th anniversary of the second entry in the list, Doom II, by releasing the first two games in the series on Android, and outside of a small hitch at the launch of both games, they've been well-received as solid mobile ports of these early 3D titles. At launch, both games required you to sign into a Bethesda account, but following backlash from fans and journalists alike, Bethesda removed the login requirement, so you're good to go. At $4.99 without ads or in-app purchases, Doom and Doom II are both great ways to check out some classic FPS action, especially if you've never played the original titles.
2. Expenses: Simple Tracker
If you're like the team at TechJunkie, you're always looking for ways to keep track of your spending on your phone. Mint is the default method for many, allowing you to automatically track your spending from your bank account. If you're against connecting your bank account to a financing app like Mint, however, or you're tired of Mint failing to correctly classify your charges, you might want to take charge of your spending by using Expenses, a simple, easy to use tracker that lets you manually add transactions and accounts. What makes this a great new addition to the Play Store, however, is the lack of in-app purchases and ads. This is a free, open-source tracker, which means nothing should stop you from checking it out.
The app has a clean, simple interface that makes it easy to add expenses no matter what you're doing. Tapping on the Add Expense icon at the bottom of the screen allows you to input your expense, with your amount total at the top of the screen. A title allows you to label your input ("Dinner," "Groceries," etc.), with the option for a custom tag. Expenses doesn't include any tags by default, so you might want to consider creating some standard tags before adding too many expenses to your list. That said, once you have your tags created, they'll stick there, so you can always reuse a tag once you've created it. Add the date to your list, and the expense will be saved to your list.
Unlike something like Mint, which keeps track of your general account balance, Expenses just lists how much cash you've spend in a specific time period, including weeks, months, and all-time. So instead of having to balance the cash, Venmo, PayPal, and bank accounts you have on hand, you can instead just look at what you've spent in a single month. Expense does include the ability to export your charges to an Excel spreadsheet, so if you're looking for an easier way to merge your bank account with your expenses, this is a great way to do it. For many, Mint might be a reliable way to track your spending, but much like calorie tracking apps, sometimes you just need to know what you're spending (or eating, in this analogy) to make a difference to your life.
Yes, that Post-it. The famous sticky note company has had a notes app available on iOS for several years, but the company finally saw it fit to port the app to Android in 2019, creating a great new notes app along the way. The app allows you to work in a solo mode or to work together in collaboration with others by sharing your boards online. The easiest way to add a note, however, is to use the built-in sticky note maker, which allows you to choose your note color and pen to create a unique sticky note all your own. Grouping notes together allows you to organize your board to be as productive as possible, and with the ability to export to apps like PowerPoint, Excel, Dropbox, or to a PDF, you can save your board exactly how you want it. Post-it is a unique notes app that combines your real world notes with virtual ones, and that makes it a must-have for anyone looking to get organized.
Disclaimer: Some pages on this site may include an affiliate link. This does not effect our editorial in any way.