The Best No-Wifi Offline Strategy Games for Android [February 2020]
Part of the thrill of gaming is finding out what your favorite genres of games are. Do you enjoy platformers, where pixel-perfect timing counts for everything and exploration is rewarded with collectibles and other creative thrills? Role-playing games allow you to customize and manage the stats of a single character or an entire party, providing players with a full sense of accomplishment and control and allowing for some really creative stories to be told. First-person shooters, on the other hand, put you face-first in the action, battling bad guys with big weapons and making sure you win the day based on your singular actions. Those types of games typically don't allow for as flexible of a story to be told, instead keeping everything on a roller-coaster, taking inspiration from big Hollywood blockbusters over subtle, character-based storytelling.
At their core, all of those game types are pretty easy to dive into. Even deeper genres, like role-playing games, have basic adaptations like Pokemon or Paper Mario that provide fun for anyone to try out. There's no genre more difficult to dive deep into than strategy games, though. As a whole, strategy titles have a whole number of subgenres that offer a sense of achievement when your grand plan manages to bring you victory. Real-time strategy games (RTS) require you to make hasty decisions without being able to think ahead of an enemy attack. You'll need to balance your unit control, resource gathering and spending, and game plans while the world unfolds behind you. Turn-based strategy games allow you to think ahead of the action while the game remains paused, and turn-based tactics games push you to smaller scales than the worldwide regions often covered in RTS games. And that's not even including some of the more "out-there" subgenres, including MOBAs like League of Legends and DotA 2 and even tower defense games like Plants vs. Zombies or Orcs Must Die!.
If you are looking to get into strategy games, one of the easiest ways to do so is to dive into the world of mobile strategy games. Thanks to the touch-based interface and the ease of playing short bursts of gameplay while on the move, strategy games have quickly become one of the most popular genres on mobile. Games like Clash of Clans or Clash Royale (both from Supercell) or Game of War have attracted some major attention over years of Superbowl advertisements and plenty of front-page attention on Google Play, but the real draw to these games comes from the need for some smart strategy in mobile titles. If you're looking for something a little different from the standard mobile free-to-play content you'll find at the top of the Downloads list on Google Play, we have just the list for you. These are our ten favorite strategy games on Android.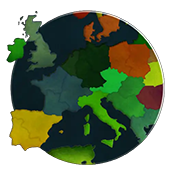 Though games like XCOM place a lot of their budget into featuring hi-resolution graphics and trying to make their games look and feel like console-type games (and in the case of XCOM, directly porting the experience over to mobile), there are plenty of options for strategy fans looking for something that doesn't drain your device's battery in just a couple of hours. Age of Civilizations is a perfect title for anyone who loves the genre, and we think players of Risk in particular will find plenty to love about Age of Civilizations, a best-selling game on Google Play. The game is designed to be a hyper-realist version of the classic board game, and anyone looking for a single-player, ad-free version of a Risk-style game will fall in love with Age of Civilizations.
For those unfamiliar with what it means to be a Risk-like game, Age of Civilizations will task you with take control of the entire world in a quest for domination between countries. Starting with a small group of countries, you take turns submitting your orders to move your military forces around the map, limited only by the movement points you have during each turn. Move orders are randomized, which means countries have a good shot at beating you to the punch before your units manage to do anything in competition. With over 342 provinces to battle for on Earth (and a second map taking place on planet Kepler-22b), no game of Age of Civilizations will ever be the same.
There's a ton to manage in a war simulation game like this. The map spans the entire globe, with the ability to zoom in and out as needed to command your troops around the map. Your capital city must be kept from danger for no more than three turns at a time, in order to protect your civilization. Your money is gained through, of all things, income tax, which might sound boring to those not already deep into the Risk-likes of the world, but in fact makes the game's cash system fascinating and fun to manage. This definitely isn't a game for everyone, and the lack of flashy graphics might turn some people off. But Age of Civilization is something designed to be a slow burn, something you pour a few hours into on each day, and a full game may take up to a day to complete, with multiple outcomes depending on the choices you make. At only $2.20 (the game isn't originally developed in the United States, thus the strange asking price), it's a must-have for strategy fans. There's also a lite version available to demo.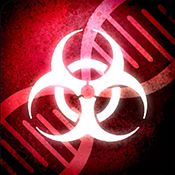 One of the best board games released in the 2000s was Pandemic, a game where you have to work together to cure a disease-causing problems all over the world. The game is a great way to turn the normally competition-driven style of board games into something that requires you to pool your resources in order to win at the game, but if you're interested in what the opposite style of game would look like, Plague Inc. provides that experience for any and all players. Instead of trying to cure a disease threatening the world, you control and power that disease. Plague Inc. has been compared to the film Contagion by the creators of the game, and even admit the game was inspired by Pandemic 2, a Flash game released in 2008 unrelated to the board game.
When you boot up Plague Inc., you'll start the game by selecting a type of disease to infect people around the world with. When you're just starting out, you'll have to begin with a bacteria-based disease, the "most common" type of plague in the game. Eventually, as you work through the stages of the game, you can unlock more plague types, including fungi, which allow your disease to travel long distances without much effort on your end, parasites, which prevent DNA alterations during the game, and even hi-tech innovations like nano-viruses and bio-weapons that kill almost everything they touch. Once you're in the game, you'll watch as your disease spreads around the world, starting in patient zero and spreading all over the world. You can select a country for your plague to start in, and that's when the fun really begins.
Once your plague has infected patient zero, you begin to rack up DNA mutations to keep the plague growing within humans. Orange bubbles will appear on the display, which allow you to gain bonus DNA points for which you can use to evolve your disease down the road when humans begin trying to find a cure for your sickness. The game grows harder over time, as more and more locations begin to close their doors to strangers to try to stop the spread of a plague. Meanwhile, you can use the skill tree system to level up your symptoms, abilities, and modes of transmission to make killing humans around the world that much easier.
The game is dark and twisted, but if that appeals to you, you'll want to check it out. There's a ton of strategy placed in the game, from choosing which abilities to level up first to selecting the first country to infect at the start of the game. Once you beat the main campaign, you can purchase some of the twisted DLC packs, like the Necroa Virus and Shadow Plague, to continue making your way through the game.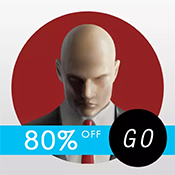 Part puzzle, part strategy, Hitman Go is unlike any other mobile game you'll find on Android in a major way. Though it's far from the only Hitman game on mobile platforms, Hitman GO is the first mobile game for the series to be designed for touch-based platforms from the ground up. When it launched a few years ago, it represented an entire new strategy for adaptations of Square Enix's non-Final Fantasy mobile titles, and while plenty of other GO titles have been launched since, including Lara Croft GO and Deus Ex GO, none of them have quite hit the highs of what we've seen from the first Hitman title. The art style is what catches the eye first—these games look like real-world board games, complete with small figurines and set pieces around the board.
Each level represents a new puzzle, with you working to move the Agent 47 piece around the board, taking out your opponents without getting caught by bystanders or anyone else nearby on the board. The game uses a simple swipe mechanic as you make your way around the board killing enemies by bumping into them. In order to move your piece, you'll need to follow the grid-based icons around the ground, using bushes and other barriers to hide from view. You can use rifles, hiding places, and secret passageways in the level to get around easier as well, obscuring yourself from your prey before finish the job. Rocks can be throne to distract enemies and make them move around the board, which basically enables Hitman GO to act like a turn-based strategy game, where each move of your Agent 47 piece moves the enemies one space. There's so much creativity on display, it's no wonder the game is considered a masterpiece of mobile gaming.
All things considered for a Hitman game, GO is surprisingly non-violent, without any sort of animated blood and only rated 10+ on the Play Store for Suggestive Themes and Fantasy Violence. The models are excellent, and the game is perfect for the sort of offline play that makes up so many road trips or plane rides. Though the console-based Hitman games are far more focused on action and stealth than planning out intense move cycles one turn at a time, Hitman GO is a great cross between puzzle, strategy, and the award-winning series that has won so many fans. Definitely check this one out if you're a puzzle board game fan, or missing out on some classic Hitman gameplay. The game typically costs $4.99, but is routinely on sale for just $.99.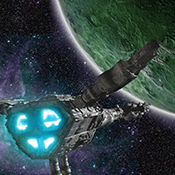 A port of the classic strategy game from Digital Reality and ported to Android by THQ Nordic, Imperium Galactica 2 covers a ton of ground in the strategy genre all under one roof. Part real-time tactics, part real-time strategy, and part empire-building game, Imperium Galactica 2 is held up with games like Civilization and Age of Empires for their seemingly-infinite game time. The game was first released in December 1999, and while it's nearly twenty years old, it hasn't stopped the platform from being universally praised for its user interface and in-depth battle system. In Imperium Galactica 2, you'll have to balance spying on enemies, researching to develop new products and weapons, practicing diplomacy with foreign alien races, space and ground battles, and so much more.
The game is set in a world where you're in charge of a full space empire, battling their way and trying to compete against enemies from all around the world. The game isn't told in a linear, front-to-back story method; instead, you'll be dealing with playing as one part of three unique factions: the Kra'hen Empire, known for their thirst for war and bloodshed; the Solarian Federation, who are seeking the four data crystals spread around the galaxy known for making humans invincible; and the Shinari Republic, who make up for their weaknesses in battle with espionage in order to turn trade and cash in your advantage. Each of these campaigns function as their own game, with their own strengths and weaknesses throughout the game, and completely different outcomes depending on whether you win or lose. It's an interesting concept, and one of the many ways Imperium Galactica 2 manages to be an interesting concept as a whole.
Imperium Galactica 2 is not easy to win or to dive into, especially for those of us who are more unfamiliar with how strategy games work. As a "4X" game (combining four goals: explore, expand, exploit, and exterminate), this sort of title is one of the hardest to dive into on your first go. For those familiar with titles like Civilization or Endless Space, you'll find a ton to love here. If you're at all interested in playing this style of game, and are disappointed with some of the mobile ports of titles like these (for example, Civilization Revolution 2, which is often seen as a downgrade to the typical Civilization gameplay), Imperium Galactica 2 is old school in every way, not at all watered down in its transformation from PC game at the turn of the century to mobile game. At $3.99, you're getting hours on hours of gameplay for the price of a large cup of coffee.
Though THQ has since removed their listing for Imperium Galactica 2 from Android, you can still grab an APK using the link provided. This is an unofficial download, not hosted by TechJunkie, and though our APK scan of the file found it was safe to use, you'll want to download at your own risk.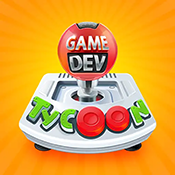 Most of the games on this list count as hardcore strategy games, designed for people who already love strategy and tactical titles and are looking for deep gameplay experiences while on the move. Game Dev Tycoon, on the other hand, combines a sense of fun and humor, a dose of meta-narrative, and some great simulation-strategy into a blast of a mobile game that finally arrived on mobile platforms in 2018. Though the game's winning strategy has been emulated and copied by dozens of mobile titles since Game Dev Tycoon was released at the tail-end of 2012 for PC (including Video Game Tycoon, a clicker RPG, and a port of 1997's Game Dev Story, which heavily influenced Tycoon), Game Dev Tycoon is most certainly the must-play version of this genre, however, with great graphics and taking what worked in Story to build on top of the original platform.
In Game Dev Tycoon, you start at the bottom of the ladder in the 1980s, working your way through years in the video game industry trying to develop best-selling, critically-acclaimed games while balancing your budget to research new game genres and technologies and boost your business in general. Like any sim-based game, this means you'll need to work hard to ensure nothing on your to-do list is stretched too thin; likewise, you'll also need to practice up on ensuring that your employees are paid, your office is affordable but large enough for your staff, and so many additional features that Game Dev Tycoon's development team considers them spoilers (we're still in the early game, so we aren't sure what they are yet either!). If you're looking for a challenge, you can also activate the piracy mode that Game Dev Tycoon invented to stop people from pirating (and beating) the game.
Why recommend Game Dev Tycoon over any of the other simulation-based games on Android? While Game Dev Tycoon is a full port of the hit 2012 PC release, most of the other simulation titles on Android are adaptations of existing properties, like SimCity BuildIt or The Sims FreePlay. These games are free to play, but often require an internet connection and, more importantly, use shady business tactics to encourage you to spend money on in-app purchases. Game Dev Tycoon requires you to drop $4.99 from the start, but it's 50 percent cheaper than the identical PC version and contains no ads or in-app purchases. Early fans are pleased with the port; as of writing, it has an incredibly-high 5.0 rating from a few thousand reviews, and we assume as it gains in popularity, it'll stay at a 4.8 or higher. Game Dev Tycoon is mobile sims done right, and we're pleased to finally see the title on Android.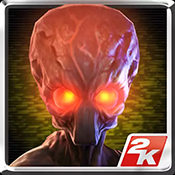 While it might not be the newest game in the long-running turn-based tactical series, XCOM: Enemy Within is a perfect example of how to port mainstream console and PC game to mobile platforms. The game is a reworked expansion to 2012's XCOM: Enemy Unknown, a reboot of the popular tactical series and a great addition to your gaming library, especially on mobile. XCOM has a long-running reputation of being a fantastic tactical-strategy game, known for its difficulty curves and its use of the popular permadeath feature that causes your units to die permanently if you happen to lose out on a mission. That said, the difficulty shouldn't scare away newcomers to the genre; in fact, thanks to the improvements in game design and a fantastic tutorial tool, XCOM: Enemy Within might be one of the best ways to dive into the genre.
For those unfamiliar with the series, XCOM takes place in a world where aliens have invaded Earth, and as the commander of XCOM, or Extraterrestrial Combat Unit, you must begin leading your organization against the global hostile invasion, despite being far worse off in terms of technology and weaponry than your opponents. As you battle your way through each level, you'll have to make dangerous calls to fight against enemies far more powerful than you. In between missions, you'll have to spend your time researching the development of new tech based on the recovered alien technology you manage to find throughout the game.
In terms of gameplay, XCOM is another take on the popular tactical genre, somewhat similar to games like Final Fantasy: The War of the Lions, but with a focus on team-based composition and using percentages to assume whether or not your soldiers will hit a specific target. Because the game features permadeath, you'll need to reload missions from older saves if you want to save specific individual heroes on your team without failing. The game also manages to work well on your phone, with a friendly touch interface that has your finger used like a mouse cursor on a PC. Enemy Within, as the expansion to Enemy Unknown, takes the original base game and adds all new features, abilities, weapons, and more to create the ultimate XCOM experience on your mobile phone or tablet, and considering you can take this PC and console game anywhere you go for just short of $10, it's a great addition to your collection.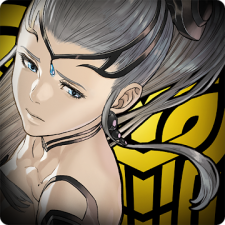 We'll concede that Fire Emblem Heroes is not a game designed to be played permanently offline, so if you're looking to travel to an area where you have to play everything in airplane mode, this might not be the game for you. But Heroes does everything so well and translates one of the best strategy games to mobile devices in such a great way that leaving it off a list of the best strategy games on Android would be a major loss. Not only is Fire Emblem Heroes pretty fun, it's a surprisingly confident and faithful port of the series.
Traditionally, Fire Emblem is a tactical-RPG, so you command an army of warriors and soldiers around a battlefield, battling enemies for both missions and experience. Largely, the core gameplay works the same as it does in Nintendo's mainstream releases, but simplified and ported down to fit on a mobile device. If you've played Fire Emblem games before, don't be dismayed—this isn't bad. In fact, it allows the game to be played easily with one hand, as you slide and tap your units across an 8×6 battlefield. You don't combine units, as in traditional games, but you can use other characters to raise their defense. Likewise, there's no item or weapon selection, but some characters have multiple attacks that must charge before they can be used on their enemies.
Here's the basic idea of how combat works: each of your characters have an attribute, like swords, battle axes, or lances. Each of these is strong against one type, but weak to another. It's like chess crossed with rock-paper-scissors. A sword fighter, for example, will do greater damage to ax wielders, but will take extra damage from those with lances. Don't worry if you have a difficult time remembering these stats—a helpful diagram showing the battle triangle will always be in the bottom corner of your screen. There are a few other battle types, like bows or flyers, but largely, this is the key to winning battles. Build your teams and arrange your fighters in a way that benefits you, fight your enemy, and overcome them.
Using orbs, the in-game currency of Heroes, you summon heroes using the in-game gacha system. If you summon multiple characters at once, you save on orbs per character (using three or four orbs to summon a new warrior instead of five), so it's rewarding to save your orbs until you reach a certain amount to cash in all at once. This may sound sketchy, but truly, the game hands out orbs for nearly every action. Did you log in today? Orb. Complete a mission? Orb. Complete a side-quest like defeating a certain amount of enemies? Here's a bunch of orbs. You can make them up pretty fast, and it's easy to avoid spending money as long as you have patience.
Unfortunately, though Heroes has remained fairly easy to grind through without spending money since its launch in 2017, a monthly subscription added in early 2020 means that some content is finally locked behind a paywall. Nintendo's mobile games have all been headed in this trend, so while the writing has been on the wall for a while, it's still pretty disappointing. Still, Fire Emblem Heroes is Nintendo's best game designed for smartphones—much better than both Animal Crossing and Mario Kart—and if you're looking for more FE content after Three Houses, this is the perfect title.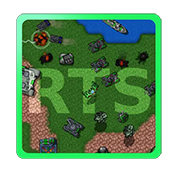 Like Age of Civilizations, Rusted Warfare may look dated to the untrained eye. Played from a completely-top down perspective, the game features graphics that look straight out of a title from the 1990s, not the 2010s. If you can get over the hump of the limited graphics, Rusted Warfare offers some incredible gameplay, especially for its asking price. It's far easier to dive into than we found Age of Civilizations to be, which means new players should be able to get on board without struggling too much in the early game. At the same time, however, there's a ton of complexity here, offering fans of the RTS genre something to play both online and while on the go.
In Rusted Warfare, you take control of a series of militarized units, including aspects of the Army, Navy, and Air Force, to create a combination of forces to defeat your enemy. The series as scored high reviews for its complexity and adaptiveness; the game has over 40 different types of units, which means variation is always a possibility without having to get bored with what's offered in the game. Some units get pretty crazy as well, offering flying fortresses, combat engineers, amphibious jets, shielded hovertanks, and even laser defenses to add some science fiction to your RTS game.
In terms of strategy and gameplay, Rusted Warfare plays similarly to games like Total Annihilation and its 2000s spiritual successor, Supreme Commander, both of which were developed by the same lead designer. You raise your units at the beginning of each stage depending on the cash you have on hand, and the battle begins from there. Everything in this game revolves around cash, so you'll want to ensure you have units gathering resources while combat stages take place, in order to advance throughout the game.
In addition to some solid gameplay, Rusted Warfare has a ton of extra content going for it. We actually found the dated graphics charming, fueling our nostalgia for those classic 90s tactical RTS games, and considering the game has been on the Play Store for over five years with support for Android devices going back to Android 2.2, the lack of exceptional graphics makes sense for lower-powered devices, and also gives the benefit of being light on battery usage in modern devices. Despite its age, the game is updated regularly; it's most recent update was only two days ago as we write this, and the dev team regularly responds to comments and reviews on Google Play. The game has a full single player campaign, but also features local and online multiplayer options for battling against players all around the world, and even supports full mouse and keyboard controls if you're looking for the full PC RTS experience. At $1.99 with no ads or in-app purchases, the game is a steal.
2

The Battle of Polytopia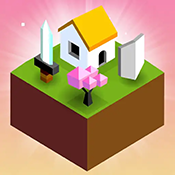 If you're just looking at games based on their visual appearance, The Battle of Polytopia probably looks the most like a mobile title of every game on this list. It's played vertically instead of horizontally, it features a colorful, polygon-based world that is popular in mobile titles thanks to its simplistic, stylish 3D graphics, and the design of the interface seems friendly and welcoming to new players. The isometric layout of the stage is reminiscent of games like PacMan 256 or Crossy Road, which layout a way for new players to get into the game. Though the game might not offer enough complexity for some old school fans of RTS and other tactical-style games on Android, anyone looking for a mix of challenge, game styles, and strategic elements in their mobile games will fall in love with what Polytopia offers.
The Battle of Polytopia is a cross between a kingdom-building game and a strategy-battle game, similar to Civilization and other 4X games, though pared down to offer less complex gameplay designed for mobile titles. It features a welcoming graphical style that, unlike games like Rusted Warfare and Age of Civilizations, greets new players with a colorful world filled with fun environments and cute graphical flourishes. You begin the game by selecting a tribe to compete as throughout the game, though it's worth noting that most remain locked until you purchase them through the app's in-app purchase market. Two different game modes are available from there, which give options between dominating the full board or competing against 30 enemies to earn a high score. After selecting both your game mode and your tribe, the world loads in, which allows you to begin expanding your city and casting in new characters.
From there, the game becomes a fairly standard turn-based strategy game, rebuilt from the ground up to more easily support mobile devices. Because the game isn't trying to emulate what we've seen from different mobile ports of strategy games, it manages to create an experience that should satisfy anyone looking for on-the-go strategy while maintaining modern game design. You'll still find all the same formulas you love from the genre, including resource management, exploration around the world, and a rewarding turn-based combat system, but it feels designed for this generation of devices. The game isn't perfect—it can feel rather slow at times, and the combat does occasionally feel more akin to a board game than the standard, free-moving maps provided by RTS games—but for a free strategy title on the Play Store, it's a must-download for fans new and old.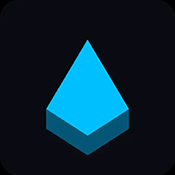 Strategy games in general, perhaps outside of tower-defense games, are notoriously difficult to get new players into. Thanks to the difficulty surrounding the genre as a whole, it's often nearly impossible to find a way to get new fans into the game in the first place, with its unique structure and the necessity of managing dozens of systems at once. That's why a game like ICE which bills itself as a minimalist strategy game, is so important to the genre. ICE is built from the ground up to be a simplistic real-time strategy game with a limited set of goals, but the game is also incredibly addictive while playing through. Though ICE may leave a lot of die-hard strategy fans looking for something with additional depth, casual strategy players will find something to love here.
First things first: ICE was developed over a single weekend at a game jam, and outside of some updates since its launch, it's basically stayed unchanged and unmodified. While other games on this list have you managing resources, units, commands, battles, and so much more all at once, ICE is about one single goal: taking over the board and eliminating your opponents. There are a number of bases on the map, claimed both by enemies and remaining unclaimed at the start of the game. As you tap around the screen, you move your series of units around the board, taking over command of the bases by using your pre-spawned units. Your units all move together, and they have to slowly cruise through space to make their way to a base you're trying to capture. The only rule you have to follow is simple: every base you travel to must be connected to another base. This means you'll need to ensure you always have one base protected from your enemies, something that's a lot harder than you might imagine.
To compete with your opponents, you'll need to start upgrading your skill trees by gaining experience through winning battles and capturing bases. Your skill trees have three unique choices that increase your odds of victory: attack power, which strengthens your units in combat; health, which increases the odds of your units not dying out during battle; and speed, perhaps the most important of the three, which allows your units to travel between attacking and defending bases faster than ever. ICE plays out like a crazy game of chess combined with capture the flag; each match is memorable and, considering the amount of time it took to develop the game, incredibly addicting. It's the type of game that anyone can play, not just strategy junkies, and it's right up there with the best free games on Android.
Disclaimer: Some pages on this site may include an affiliate link. This does not effect our editorial in any way.