The Best 5 Free & Affordable Alternatives to Quicken [December 2020]
Tax season is quickly approaching, and that makes this the perfect time to get your finances in check. If you manage a small business, Quicken has probably been recommended to you again and again. HIG Capital's award-winning software allows you to track your bills, expenses, and your back accounts, while also managing the accounting and finances at your small company. Quicken is highly rated, exceptionally stable, and has been around since the 1980s, which means near-universal support by accounting firms. Obviously, this level of polish, trust, and a wide-ranging feature set doesn't come cheap. Quicken used to cost up to $100 for copies of the software, but these days, you'll have to sign-up for an annual subscription to get the most out of your financing.
If you don't want to pay for your accounting software, you aren't out of luck. There are plenty of alternatives to Quicken that cost far, far less, and some apps are even free to use. If you've been on the hunt for an alternative program for both personal and small business finance tracking, we have good news for you. We've found the five best accounting system software packages available as alternative choices to Quicken. Whether you don't want to pay for software or you're looking for something a bit easier to use or manage, you'll find the best alternatives listed below. Let's dive in.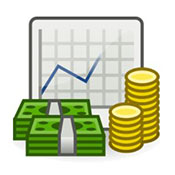 GNUCash isn't the prettiest software out there—as so many freely licensed platforms are—but it is a great alternative to Quicken that won't cost you a dime of cash outlay. The GNUCash app is available on Linux, Windows 10, and MacOS, making it a great choice no matter what operating system your business is built on. You can track your banking accounts, investments, your income, and expenses with GNUCash, making it a good alternative for both personal and business use, and it has a ton of features built-in—all with the promise of never costing a cent. GNUCash is currently on version 3.2.
Despite being a free-license software application, GNUCash ships with a ton of features interesting to anyone looking to replace Quicken with a new program. GNUCash's double-entry feature prevents and protects your accounts from a computing error, with every transaction required to debit one account and credit another. Scheduled transactions keep your system running smooth and without error, and a checkbook-style register keeps things looking clean and easy to understand. All of this, combined with a easy-to-use graph and reporting system, and you'll always be sure your transactions are correct and accurate.
GNUCash's biggest headaches come in the form of its steep learning curve. As is the case with most free software, GNUCash will take some adjusting to before you're as confident in your financial system as Quicken's. In our opinion, though, if you're looking at free solutions, the move is worth it. GNUCash has a large community of users, all eager to help each other learn the software, and there are several tutorials available online as well.
Overall, GNUCash is one of our favorite alternatives to Quicken. The support and price of entry are great features, as is the available Android application that helps track your financials on the go. It's a professional accounting app through and through, giving you peace of mind when it comes to making sure your books are balanced and your reports accurate. Definitely check this one out—with the entire suite available for free, there's no reason not to.
Mint might not be for everyone, especially those users looking to stick with more-traditional financial software. But since Intuit (the company behind Mint) sold off Quicken in April 2016, it's become their primary accounting application for personal use. If you're looking to run a full-fledged business using Mint, you might want to look elsewhere on this list, because Mint specializes in tracking personal finances, accounts, loans, and credit. But if you need something to do all that, along with a great user interface and a free tier that makes it quick and easy for most users to jump right in, Mint is one of the best apps out there.
Unlike the majority of our recommended software suites, Mint is cloud-based, making it easy to store and manage your personal financial data without having to rely on one computer. When it comes to design, Mint excels: whether you're reading and checking your accounts on a PC, laptop, tablet, or smartphone, it has a wonderful interface that makes it easy to read and check your information. With the freedom of a cloud-based platform, you're free to take your information and finances anywhere you want to go.
Mint's features won't impress many business owners, but for personal use, it's one of the simplest apps you can find while still retaining the simplicity of a platform designed for everyone. Mint can track every bill and payment you owe—some automatically, through your email and bank account information. You can set monthly and weekly budgets to keep track of, and even designate limits for specific categories of purchases, like food, movies, and groceries. And one of our favorite features: Mint can keep track of your credit score, making it easy to determine how your overall financial health is doing.
Like we mentioned above, Mint's one of our favorite personal finance trackers, but for small businesses, it's not the most fully featured product on this list. Mint MyBusiness, an included-but-not-free feature of Mint's overall software suite, does help make up some of the difference between Mint and Quicken, but it isn't a perfect solution. For personal users, however, Mint's exactly what the doctor ordered— an intuitive (no pun intended) user interface designed to easily track your payments, accounts, and loans. And for most users, the app is entirely free.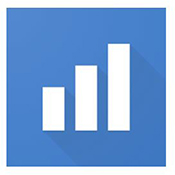 Based on the name, you'll be unsurprised to learn Personal Capital is an application that provides tools and utilities to track your personal financial data. Unlike GNUCash and Mint, Personal Capital falls into both free and paid tiers, depending on your use case and what you're looking for in a piece of software. Personal Capital tends to act far more like Intuit's Mint app than GNUCash or Quicken, but that doesn't mean professional users should entirely ignore the application. Personal Capital is the application on our list that best strikes a healthy balance between consumer and prosumer offerings.
Personal Capital primarily operates in a web client, with downloadable apps for iPhone, iPad, and Android devices on the App Store and Google Play, respectively. The app has three main tools: net worth tracking, investment portfolio analytics, and planning for your retirement with tips and guides on how to invest and store your money.
There's an included fee analyzer that alerts you when a hidden fee pops up in your bank account—like, for example, when you buy tickets to an event held in Canada or another foreign country. The app can offer investment advice with a built-in investment service, designed to help users with long-term investing plans looking to capitalize on their current financial status.
But that doesn't mean Personal Capital leaves prosumer users out in the cold. With tools offered through their Personal Capital dashboard, you can see your cash flow, your income reports, spending reports and upcoming bills, and spending by both account and category. It isn't quite built to handle everything a small business would need, but with some adjustment and assistance from their support staff, if you choose to try Personal Capital as a business-tool, you'll be up and running in no time.
Personal Capital's tools might not be for everyone, but they cover a wide-range of applications, all for the low, low price of nothing for most users. With easy-to-use mobile tools and a web-based interface, it's easy to track your current financial status from anywhere—and you can even plan for your future, too. This is one of our favorite applications for those users looking ahead to their retirement, and since it's free to try out, it's a great addition to our list.
2

YNAB (You Need a Budget)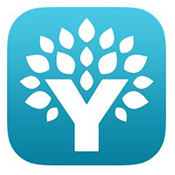 YNAB, short for "You Need a Budget," is one of our favorite personal financial trackers available for purchase right now, even though it isn't a free application. The cheekiness and fun-minded nature of their title doesn't end there though—this is an app that makes controlling your money fun and easy to do. YNAB might not be a perfect app for professional users looking for a Quicken alternative, but for personal users of Quicken looking for something easier to use, YNAB is one of our favorite choices.
The general premise of YNAB, according to their own staff, functions on four simple rules that they apply to their own economics. First, every dollar in your account needs a job. With their software, you can assign your financials to separate budgets, making sure that you aren't overspending or wasting money because "you have additional funds." Whether your money is budgeted towards weekly expenses, monthly bill payments, or simple savings, you'll know exactly what every dollar in your account is doing before you even slide your debit card. Second, YNAB encourages you to embrace your bills, by helping you plan for those payments ahead of time.
Third, YNAB encourages you to accept that, sometimes, payments spring up out of nowhere. And that's okay. Instead of faulting you like some other financial applications will, YNAB gives you the thumbs-up for emergencies and unexpected priorities. And finally, YNAB pushes you to "age" your money, so you aren't spending the cash you earned yesterday, but the cash you earned last month.
This take on financial planning is a lot different from what we've seen with other methods and applications, but it doesn't stop there. YNAB offers classes on economic freedom ranging from five minutes to an entire thirty-four day trial on how the app works. Unfortunately, this is where we confirm that, yes, YNAB doesn't come free. Though you do get that free trial for just over a month, the entire application will run you about $50 a year. YNAB's own marketing states that users typically save on average over $3,300 a year, but it isn't a cheap application upfront.
And of course, YNAB is great for single or family use, but if you're looking to use the app for small-businesses, you'll want to check out some of the other offerings on this list. YNAB version 4 is available on Mac and Windows, and the fully redesigned YNAB is available in browsers on any platform, with clients for both Android and iOS also available from their respective app stores.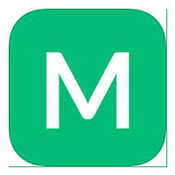 If you're looking to save money on Quicken's financial software, Moneyspire probably isn't the app for you. It's the most expensive application on our list by far.
For us to recommend it at the price, you have to assume that Moneyspire is doing something right—and they are. Moneyspire's easy-to-use application can track all of your accounts and transactions with exceptional detail and quality. Both your spending and income accounts are tracked too, so you always know what's going on with your account information. Moneyspire also offers bill reminders, report and chart creation, reconcile statements, and balance forecasting tools, all for both business and personal use. You can split transactions (something Mint can't do), set budgets, and even track additional currencies if you're doing business in foreign countries.
Moneyspire's features make it one of the best Quicken alternatives for business users if you're willing to pay for the privilege of using the app, but we found the desktop app—available on Windows and Mac —to be simple enough for non-prosumer users as well. Though the design of their app isn't quite as fun as, say, YNAB's app, the app is clean, with simple graphics and a spreadsheet-like layout making it easy to read and use.
The app is also available on iOS through a companion app, which isn't quite as fully featured but is great for tracking your finances on the go. Unfortunately, as of this writing, there isn't an Android app available for download—we'd love to see that in an upcoming software fix, but we also aren't holding our breath. Moneyspire's feature set makes it a great alternative to Quicken, but the cost could certainly be a barrier of entry for some users. And while it's one of our top picks for pro and business users, those looking for a less-complex experience would be better off with either YNAB or Mint. Still, for the right audience, it doesn't get much better than Moneyspire.
Disclaimer: Some pages on this site may include an affiliate link. This does not effect our editorial in any way.