The 15 Best Romantic Comedies on Netflix [September 2020]
A quick glance through the Netflix library makes one thing painfully clear: rom-coms are back! Yes, the classic romantic comedy has lived quite a weathered life. From the peak of the genre in the 80s and 90s to the lows of the 2000s, rom-com lovers everywhere have managed to breathe a sigh of relief. From indie gems like Obvious Child to major blockbusters like The Big Sick and Crazy Rich Asians, rom-coms are healthier than they've ever been, and Netflix is home to dozens of legacy titles and original films alike.
TechJunkie's Cut the Cord Weekly
Of course, with so many new romance-tinged comedies on the market, it's hard to know where to start. If you're looking to dive deep into the world of true love, we've gathered fifteen of our favorites on Netflix today. Get your tissues ready: from classic musicals to Netflix originals, we've got something for everyone.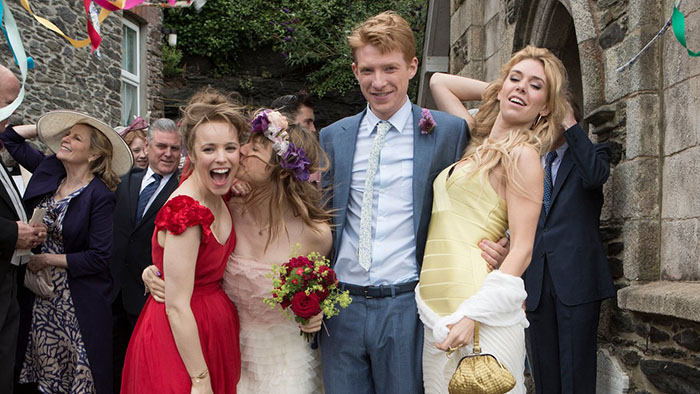 Directed and written by Richard Curtis (Love Actually, Four Weddings and a Funeral), About Time is a romantic-comedy tinged with science-fiction elements, weaving together a charming story that delivers a great love story and a father/son tale. When Tim Lake (Domhnall Gleeson) is 21, his father (Bill Nighy) tells him a secret: The men in their family can travel through time. Although he can't change history, Tim resolves to improve his life by getting a girlfriend. He meets Mary (Rachel McAdams), falls in love and finally wins her heart via time-travel and a little cunning. However, as his unusual life progresses, Tim finds that his special ability can't shield him and those he loves from the problems of ordinary life.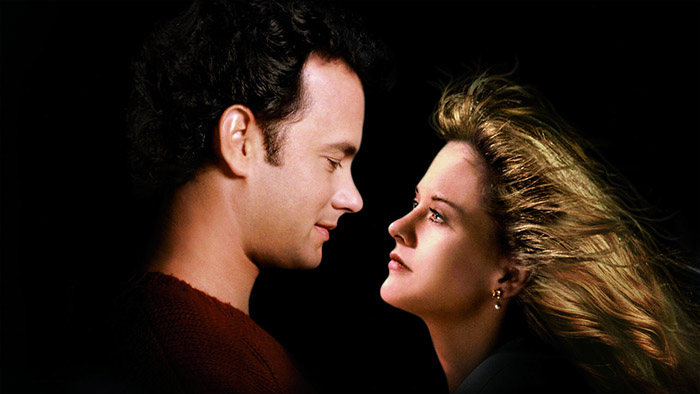 Nora Ephron didn't work exclusively in the realm of the romantic comedy, but between When Harry Met Sally…, You've Got Mail, and of course, Sleepless in Seattle, she proved herself to be the master of the meet-cute. Sleepless in Seattle was Ephron's second time behind the camera, reuniting with Meg Ryan after working together on When Harry Met Sally… Ryan plays Annie Reed, a reported in Baltimore, who tunes into a talk-radio program offering advice on love. Meanwhile, Sam Baldwin (Tom Hanks) is a grieving widower who recently moved to Seattle with his son Jonah. Jonah places a call to that same radio show asking to help find his father a new wife, and when Sam begrudgingly gets on the line to discuss his feelings, Annie finds herself falling for him—despite her recent engagement.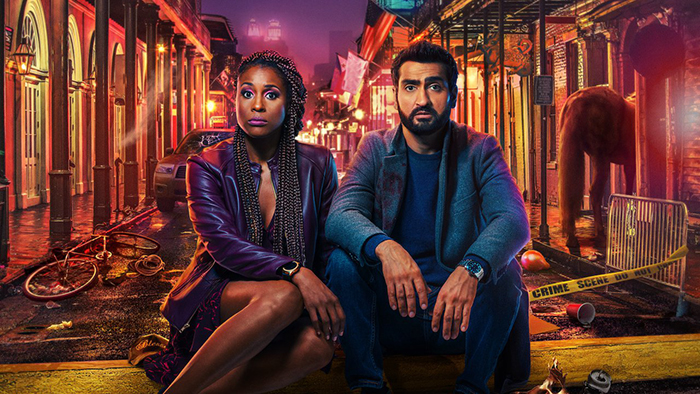 Originally planned for an April 2020 theatrical release, The Lovebirds moved to Netflix after having its theatrical release canceled. That's probably for the best, because The Lovebirds is a perfect Sunday afternoon watch: breezy, action-packed, and full of laughs. Starring Kumail Nanjiani and Issa Rae, The Lovebirds is directed by Michael Showalter, who previously worked with Nanjiani on The Big Sick. The Lovebirds follows a couple on the verge of breaking up, until they find themselves in the middle of a murder mystery investigation. As the two work together to clear their names, they eventually find themselves tied up in a bizarre conspiracy that goes all the way to the top. It might be just what this couple needs to stay together.
12

To All the Boys I've Loved Before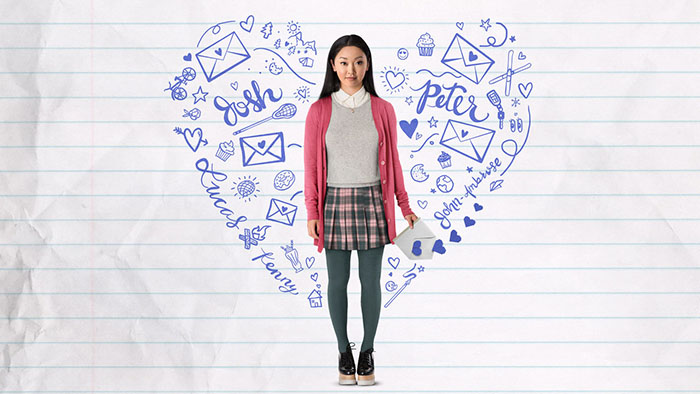 Based on the book of the same name, To All the Boys I've Loved Before follows Lara-Jean, a half-Asian, half-Caucasian 16-year-old high school student who begins her first year of high school without her older, now-graduated sister, Margot. Lara-Jean has never had a boyfriend, but has had multiple crushes, including on her sister's now-ex-boyfriend Josh and the popular boy at school, Peter. She keeps a series of five letters to her former crushes in her room, a method that allows her to clear out her love of these boys without having to worry about keeping her feelings bottled up. When her younger sister mails the letters, she's forced to reconcile with her feelings now being out in the open.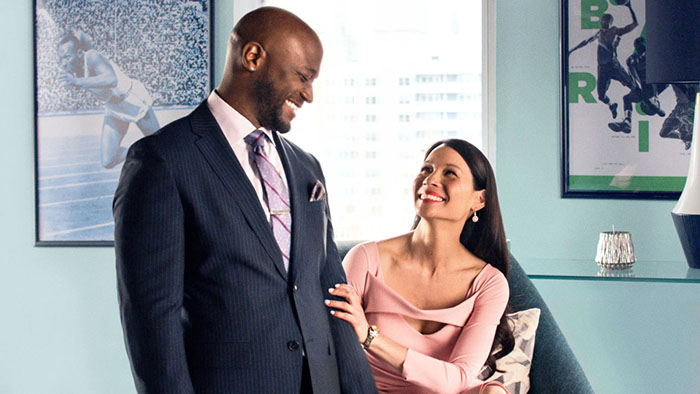 Set It Up is one of Netflix's many new releases in the romantic-comedy genre, something it seems desperate to bring back to life regardless on whether the studio system will allow it. Like many old-school rom-coms, Set It Up has a pretty basic plot: two assistants to rich, self-important bosses (one the editor of an online sports empire a la Deadspin or SB Nation, the other an investment and venture capitalist) decide that, in order to get their bosses to calm down for a bit, will use their loneliness to set up dates for each other. With a cast including Zoey Deutch, Glen Powell, Lucy Liu, Taye Diggs, and Joan Smalls, Set It Up is perfect for a Friday night in or for a lazy Sunday morning.
10

Scott Pilgrim vs. the World
One of the most underrated films of this decade, Edgar Wright's (Hot Fuzz, Baby Driver) Scott Pilgrim vs. The World is a visual triumph, a funny and charming story that wears its heart on its sleeve. The film follows bass guitarist and 22-year-old Scott Pilgrim (Michael Cera, in a pitch-perfect casting), who is floundering in his adulthood without a job after being crushed by his ex-girlfriend. Now dating a high schooler, he seems content in just letting his life pass him by, when he runs into Ramona Flowers (Mary Elizabeth Winstead), a girl new to Toronto who seems to be, quite literally, the girl of Scott's dreams. A visual triumph, pulling direct inspiration from video games, anime, and the graphic novel this series is based on, Scott Pilgrim vs. The World is a perfect action-comedy.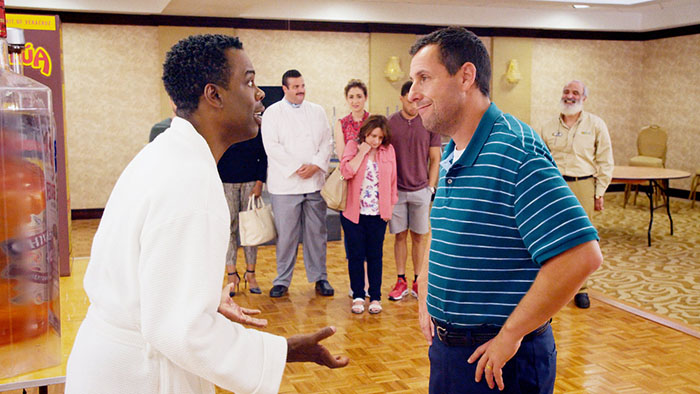 The newest installment in Adam Sandler's ongoing Netflix deal also happens to be the best one released on the streaming service yet not directed by Noah Baumbach. The Week Of is by no means high art, but it's a surprisingly realistic take on a father's hopes of paying for his daughter's wedding while simultaneously having to budget the entire thing out of pocket. The film follows fathers of the bride and groom Kenny (Sandler) and Kirby (Chris Rock), as they attempt to put aside their differences in views in order to present their children the perfect wedding. Directed by longtime Sandler contributor Robert Smigel (the writer of You Don't Mess With The Zohan and the voice of Triumph the Insult Comic Dog), the film manages to score more laughs than the majority of Sandler's recent projects, thanks to effort on Sandler's part and the supporting cast featuring Rachel Dratch, Steve Buscemi, Allison Strong, Noah Robbins, and more.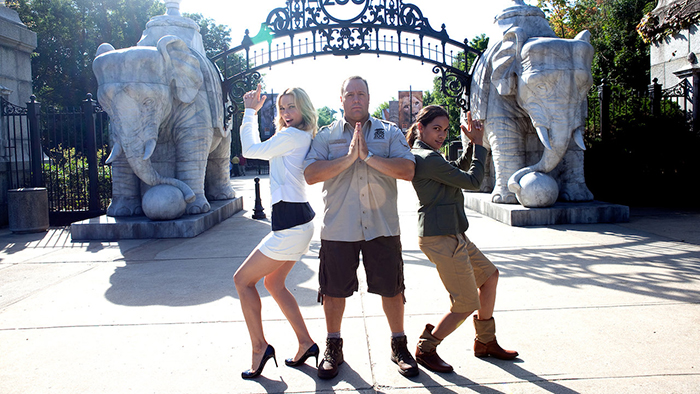 Zookeeper was a modest hit back in 2011, grossing around $170 million on an $80 million budget, but the film has seen something of a renaissance on Netflix nearly a decade later. Since being added to Netflix in July, the film's been consistently in the top ten most-watched films on the service. The film follows Griffin Keyes (Kevin James), a caretaker at the Franklin Park zoo who is beloved by zoogoers, but finds it difficult to speak to women. When Griffin decides to leave the zoo in order to improve his career—and his hopes of dating—the animals of the zoo reveal their secret to Griffin: they can speak to him, and are willing to teach him how to date.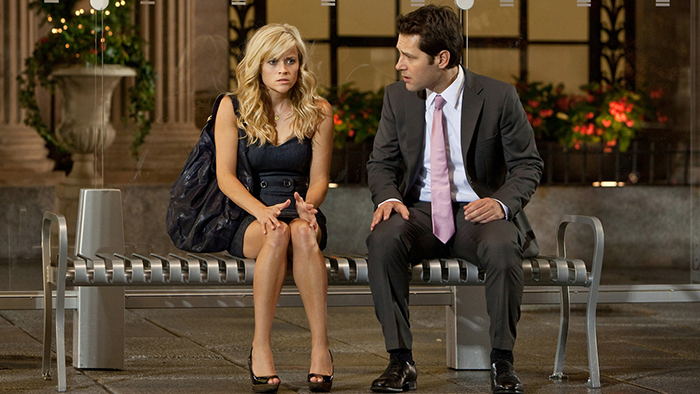 James L. Brooks' filmography is filled with classic rom-coms, including Broadcast News and As Good As It Gets, and while How Do You Know isn't Brooks' strongest film, it's still worth a look for completionists of the director. The film follows softball player Lisa Jorgenson (Reese Witherspoon), who has played ball her entire life. After being cut from the team, she finds her personal life torn between Matty (Owen Wilson), a professional baseball player, and George (Paul Rudd), a businessman she met on a blind date. George finds his own life in turmoil, when he finds himself on the hook for stock fraud after his father (Jack Nicholson, in his final film role to-date), set him up.
6

Eurovision Song Contest: The Story of Fire Saga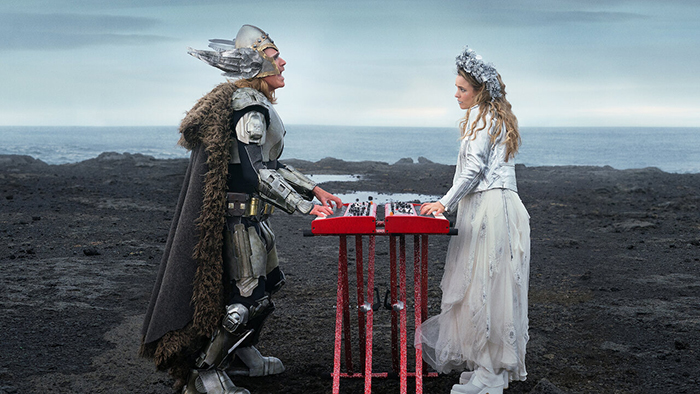 Another film planned for a theatrical release only to become a Netflix Original, Eurovision Song Contest: The Story of Fire Saga was planned to arrive just as the legendary song contest was to air in May. After Eurovision 2020 was canceled, the Will Ferrell-starring comedy found its new home on streaming. The film follows Lars Erickssong (Ferrell) and Sigrit Ericksdóttir (Rachel McAdams), two lifelong friends who perform together as Fire Saga. When a dangerous boating accident leaves their band the final entry available for Iceland's team in Eurovision, the two travel to Scotland to compete for the top prize, while Sigrit struggles with her feelings for Lars. Pierce Brosnan, Dan Stevens, and Demi Lovato also star.
The Best VPN Options for Netflix [December 2020]
5

My Best Friend's Wedding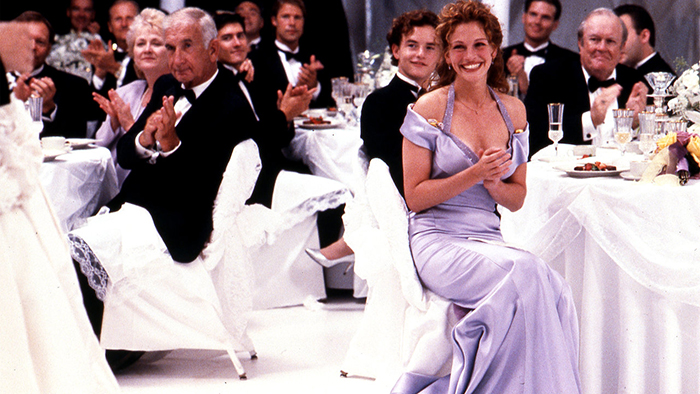 A rom-com classic, My Best Friend's Wedding made nearly $300 million at the global box office—a far cry from what most romantic comedies are able to make these days. The film follows Julianne Potter (Julia Roberts) and Michael O'Neal (Dermot Mulroney), childhood friends who made a deal to marry each other if they were still single by their 28th birthday. Three weeks prior to Julianne's 28th birthday, she receives a call from Michael, announcing that he's marrying a 20-year-old named Kimberly (Cameron Diaz). Realizing she's still in love with her childhood sweetheart, Julianne sets out to sabotage the wedding—only to find herself appointed maid of honor.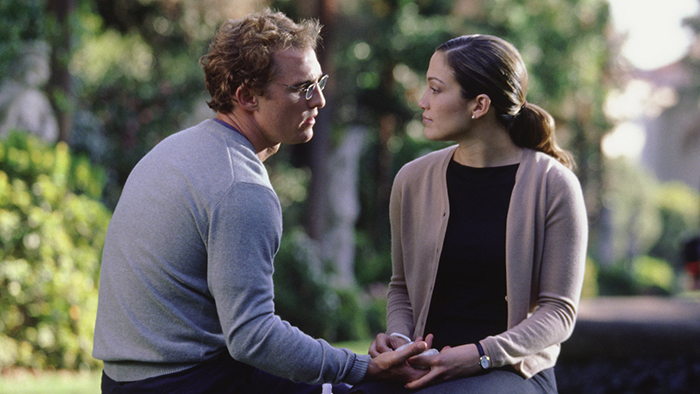 From Adam Shankman (Hairspray, Rock of Ages), The Wedding Planner is a classic early '00s rom-com, helping to establish Matthew McConaughey as a leading man. The film follows Mary (Jennifer Lopez), a powerful wedding planner who just scored the most lucrative account of her career, when a near-fatel collision with a runaway dumpster is saved by handsome pediatrician Steve Edison (McConaughey). It's only after an incredible evening together that Mary learns who Steve really is: the fiance of her newest client.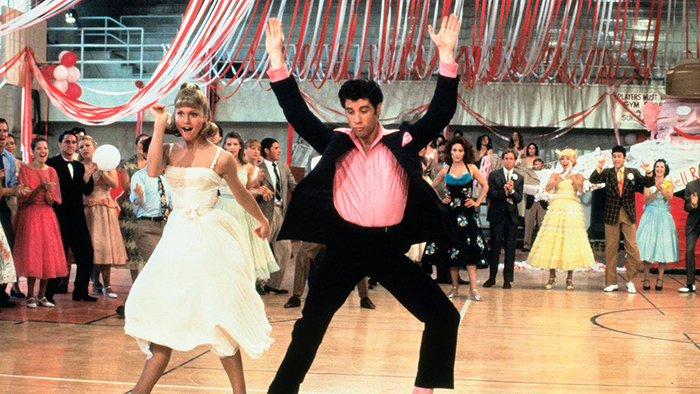 Is there any musical more romantic, more fun, and more cool than Grease? The classic 1978 musical takes viewers back to the 1950s, as a group of high school kids experience the end of summer—and the start of something new. When a wholesome exchange student (Olivia Newton-John) and greaser Danny (John Travolta) have a summer romance without the knowledge of their judgmental friend groups, they'll have to fight to keep their love aflame when school starts back up. Although neither will premiere on Netflix, HBO Max is developing both a sequel series and a prequel film.
2

Sleeping With Other People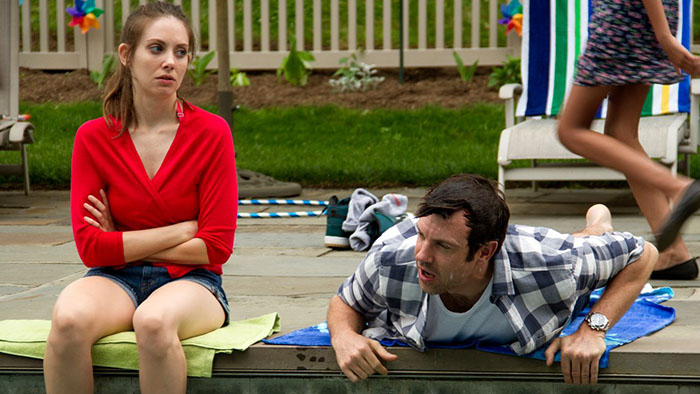 The best-friend-or-romantic-partner conundrum has been a mainstay of Hollywood romantic films since When Harry Met Sally charmed audiences upon its release in 1989. Since then, the romantic comedy has gone through its ups (Sleepless in Seattle, Pretty Women, Clueless) and its downs (New Year's Eve, Ghosts of Girlfriends Past, The Ugly Truth). Thankfully, we've seen the genre make something of a comeback in recent years, ranging from indie darlings to box office hits. Sleeping with Other People is a bit raunchier than When Harry Met Sally, but it follows the same formula: guy and girl agree to be friends instead of lovers, and romantic hijinks ensue. With an all-star cast including SNL's Jason Sudeikis, Community and GLOW's Alison Brie, Adam Scott, Jason Mantzoukas, and Adam Brody, there's plenty of fun to be had with this dark romantic-comedy. Director Leslye Headland went on to co-create the acclaimed Netflix Original Russian Doll, so if you liked her work there, make sure to check this out.
1

Silver Linings Playbook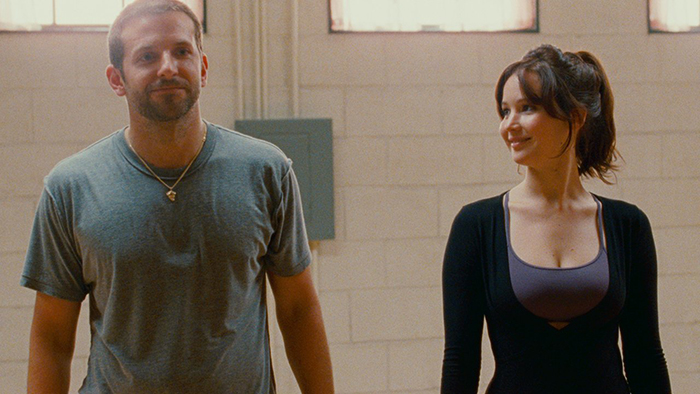 David O. Russell found massive critical and commercial success with The Fighter, following years of smaller releases like I Heart Huckabees, and in 2012, he managed to outdo himself again with Silver Linings Playbook. Based on the novel of the same name, the film follows Pat (Bradley Cooper), a man who returns home to his parents (Robert De Niro and Jacki Weaver) following eight months of treatment in a mental health facility for bipolar disorder. While at home in Pennsylvania, Pat meets Tiffany (Jennifer Lawrence), a young widow and the sister of Pat's friend Ronnie's wife. The two hit it off in a diner while talking about their medication, and the two agree to help each other with their individual goals: reconnecting with Pat's ex-wife Nikki, and entering a dance competition with Tiffany. The film received eight Oscar nominations, with Jennifer Lawrence winning for Best Actress.
Disclaimer: Some pages on this site may include an affiliate link. This does not effect our editorial in any way.