The 20 Best Romantic Comedies on Netflix – August 2017
Finding a really good romantic comedy movie can be difficult these days, but thankfully Netflix has a wide variety of oldies and goodies.
TechJunkie's Cut the Cord Weekly
Most of us would probably argue about the definition of best, and it's even difficult to agree on what is or isn't "romantic" or "comedic." But this list of is the romantic comedies that truly stand the test of time. Some of these are new while others are classics. They each have their own wonderful combination of stars, romance and humor.
If you're in the mood for something different, you can also check out our list of the best straight-up comedies on Netflix, and the best movies on Netflix in general.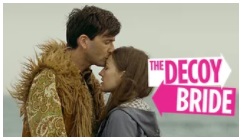 A famous Hollywood actress goes to a remote island in Scotland to be married. She thinks she gets away with making the plans in secret, but quickly finds media from all continents swarming the castle where she planned to be married. Her management team decides the best way to help her get the privacy she wants is to hire a local girl to pretend she is the actress, and have her stand in at a fake wedding.
A serious of amusing mishaps occur as the young Scottish girl attempts to keep the media occupied and unaware that the real Hollywood star has been spirited away elsewhere.
Jesse lives in New York but after getting divorced and losing her father-in-law she decides to return to small town life and live with her widowed mother-in-law. Jesse meets the local church pastor, Ben, who is also a widower and who happens to be her brother-in-law.
While the community is shocked, the two of them fall in love. Jesse finds it difficult to fit in with small town life after having lived in a large city. Things get even more complicated when Jesse's ex-husband comes to town and tries to win her back. He says everything she wanted to hear in the past but she couldn't forgive him for cheating on her. She wants to pursue her new love in her new location, but multiple people conspire to drive a wedge between her and the pastor, and drive Jesse out of town again for good.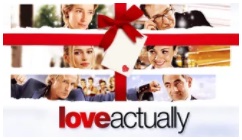 This movie entertains us with 10 completely different but connected love stories based in Britain.
In one, the new UK Prime Minister falls for one of his staff on his very first day in office. He feels that his interest is inappropriate, so he has her reassigned to a position in a different location.
In another, a young boy is smitten by a girl in school. The girl will be leaving England to return to America soon, and the boy is convinced she doesn't even know his name.
Two characters are stand-ins for porn movies, who proceed to hold extensive conversations with each other while performing their jobs in various states of disrobe. Another guy leaves the country to try his hand at finding love in the United States. Two office workers who have been crazy about each other for years finally come together.
There's also a writer and his maid who fall in love despite their inability to speak the same language. In another scenario, an aging rock star finds a different kind of love.
All of these characters and stories overlap and intertwine in some way throughout the entire movie, and everyone confesses their love at Christmastime.
17

Angus, Thongs and Perfect Snogging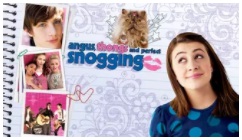 Georgia is a pretty normal British girl. She wants her friends to think she's "original," she wants a perfect boyfriend, and she wants her upcoming 15th birthday party to be her best ever. The leadup to said party is a whirlwind of teenage awkwardness and romance.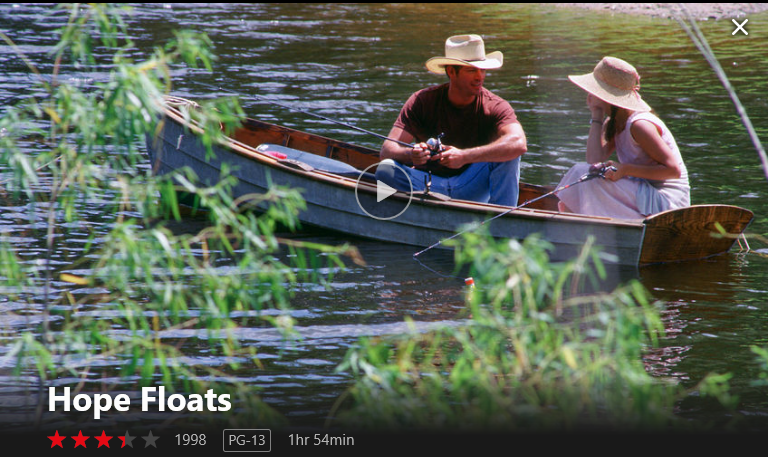 Birdee Calvert was betrayed by her husband and her best friend. To make matters worse, she was told about it in front of an audience and on national TV.
Taking her daughter back home to her parent's and the small town she grew up in, Birdee struggles with how much she has changed. Once the county corn queen for three years, head cheer leader, and prom queen, she never had to learn how to do much on her own in life. Having never even held a job, she is unprepared to care for herself and her daughter and she sinks into depression.
A sexy childhood friend, her mother, and her daughter commence goading her out of the house and out of her mood, so that she can begin healing and moving forward in life and love.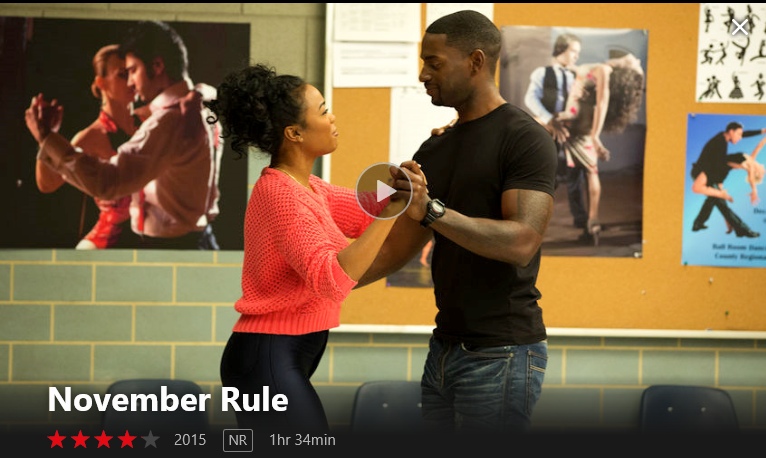 Steve is trying to open a sneaker store with his childhood friends while preventing romantic entanglement. He hasn't recovered from the death of his father and is afraid of commitment, so he holds himself to a "November Rule," by which he ends all relationships at the beginning of November. He feels the holidays are the riskiest time of year for love because it's when you meet the families, go on trips together, and buy special gifts for each other.
Leah, a rising junior advertising executive, has been Steve's love interest for six months. But when November 1st rolls around, he makes up a story about a sick aunt needing his time and attention. He then spends the rest of the movie second guessing his decision to break up with Leah.
He wants to call her and celebrate when his small business loan is approved, but he won't let himself break his November Rule. He ends up stalking her social media, and questions whether he can win her back after discovering Leah is dating a professional sports star.
Ruby Adams arrives in New York City on a dance scholarship. Originally from a small Midwest town, she spends all of her time in the new city focused on disciplined classical dancing. Johnny Blackwell is a street dancer and musician originally from Britain, who hangs out in the subway tunnels playing music and dancing for money.
The two meet after a fierce dance battle goes wrong and they dislike each other intensely at first. The anger quickly turn to attraction as their lives become further entwined. Johnny needs to find a way to avoid being deported back to the UK, while Ruby struggles to avoid losing her scholarship.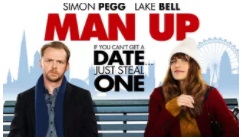 Nancy is fed up with dating. While on a train she meets Jessica, who is on her way to meet a blind date. They plan to meet each other by carrying the same book and waiting under the clock. Jessica leaves the book with Nancy, however, to try and encourage her to think more positively. She plans to buy another copy at the train station before meeting her date.
Jack is the date. He sees Nancy standing under the clock with the book and assumes she is Jessica. Nancy runs with it.
The spend the entire day and evening together and have a blast until they encounter an old high school classmate of Nancy's, and she is forced to confess her duplicity.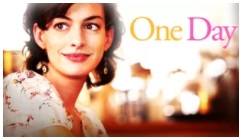 On July 15, 1988, Emma and Dexter spent the day together graduating college. That was the first day of a lifelong friendship. Over the span of 20 years, Em and Dex celebrate the anniversary of that day in a variety of ways as they build separate but inseparable lives.
She dreams of improving the world as a teacher while he strives to be wealthy and powerful. They don't always like each other, but they're continuously there for each other and eventually discover that each is what the other has been looking for the entire time.
11

Naomi and Ely's No Kiss List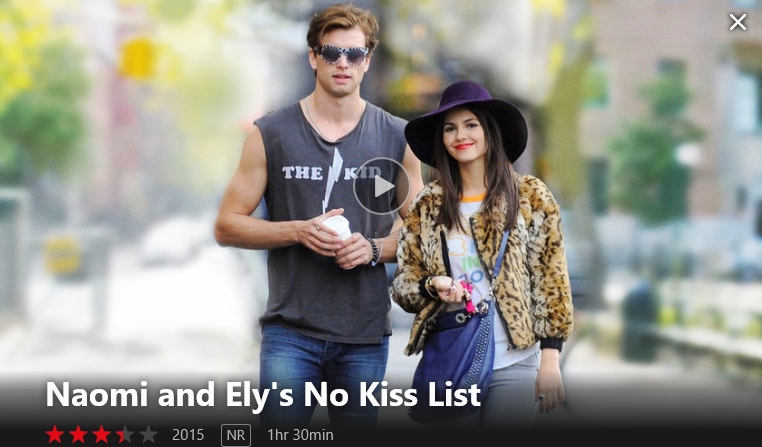 Naomi and Ely have been best friends their entire lives. And while they love each other dearly, they also both love boys. To prevent problems with their friendship, they create a "No Kiss List". They've both agreed to not kiss anyone placed on this list, so they won't end up fighting over the same guy.
Unfortunately Naomi forgets to add her boyfriend to the no kiss list, and apparently said boyfriend likes Ely too.
The 60 Best Shows on Netflix Right Now [July 2020]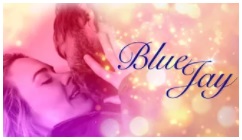 Once upon a time Jim and Amanda were high-school sweethearts. They fell out of touch after school, and ended up not talking or visiting with each other for 20 years. Then Jim's mother passes away and he goes back to his home town to pack her things and sell her house. Meanwhile Amanda goes home to visit her sister, who will soon have a baby. Being in the same small town at the same time makes a reunion inevitable, and Jim and Amanda meet by surprise at the grocery store.
They decide to catch up over coffee, and that leads to having a beer and sharing jelly beans. They find themselves back at Jim's family home taking a trip down memory lane, reconnecting and re-sparking.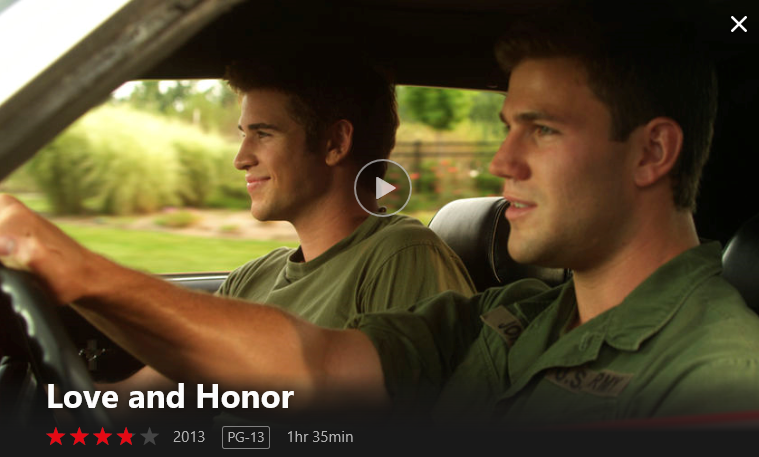 Dalton Joiner and Mickey Wright are best friends serving in the Vietnam war together. They barely escape being killed two days before Dalton gets a Dear John letter from his girlfriend Jane. Desperate to win her back, Dalton plans to sneak back to the United States during a one-week leave. Mickey decides to stand by him and help any way he can–after all they're only AWOL if they don't get back in time.
Once home, these young soldiers find that Jane and her beautiful friend Candace are fierce activists at the heart of the anti-war movement.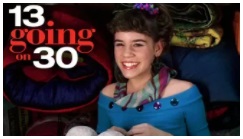 A nerdy teenage girl almost dies of shame when she can't find anyone to make out with her–and wishes she could just skip adolescence and wake up as a 30-year-old. Movie magic ensues, and she wakes up played by the lovely Jennifer Garner. She's got the body and responsibilities of a grown-up, but the mind of a 13-year-old. It's a conceit that's been done before (Big, Freaky Friday) but an excellent cast and fairly clever writers manage to pull it off here.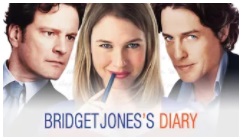 Bridget just wants to get shagged… or maybe settle down too. When the new year starts and she finds herself single and alone at 32 years of age, she decides to try and start taking more control over her life. She starts a diary and starts dating.
The diary quickly become the most interesting book in her house as it's filled with thoughts and commentary on every subject from sex to food and everything else that comes to mind. Sometimes erotic and provocative, sometimes hysterically funny, Bridget is determined to use the diary as a way to change her life.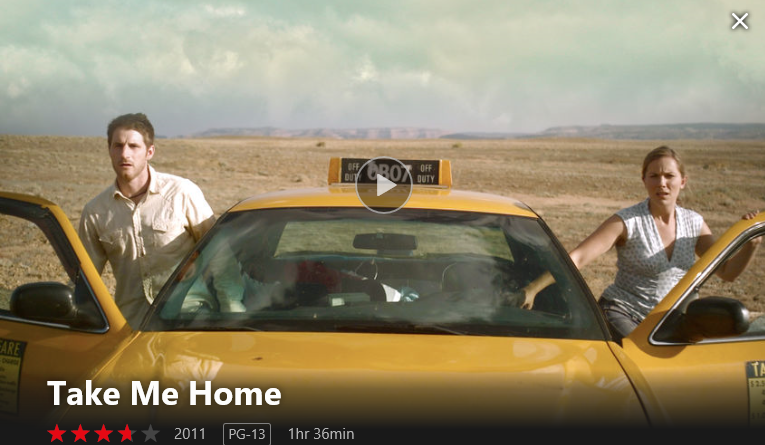 Thom is an aspiring photographer who can't find work in New York City. Unable to pay his bills, he is evicted from his apartment and must load everything he owns into the trunk of his car. His car is an unlicensed NYC taxi cab that he uses to earn quick cash when he's broke.
Meanwhile Claire is devastated to hear her father had a heart attack and her marriage is falling apart simultaneously. She flags down the fake cabbie and tells him to just drive–she doesn't care where or how much it costs.
She wakes up in Pennsylvania. She decides to hire Thom to drive her to California to see her ill father, and a series of mishaps accompanies them on their trip across the country.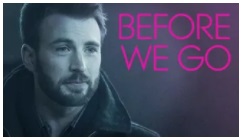 Two strangers meet in New York City one night. The woman's purse is stolen in the subway, and the guy is playing a trumpet. He tries to help her. He offers money and to put her up in a hotel room for the night, but she is suspicious. She mentions having a husband and then gets mad when he points out that she's not wearing a wedding ring.
As the night wears on they find themselves confiding in and relying on each other as a series of adventures and incidents make them work as a team together.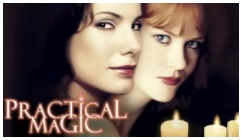 The two Owens sisters are modern-day witches, and the one power everyone seems most interested in is the ability to cast love spells. It's complicated for the sisters, though, because along with their powers comes a family curse that say any man they fall in love with will be killed. The two end up trying to sort their lives out with spells, counter-spells, and increasingly weird situations. Practical Magic is a bit uneven, but it knows it's silly and that counts for a lot.
3

The Incredible Jessica James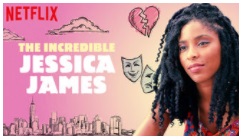 Jessica James (Jessica Williams) is a fiercely independent woman who works at a children's theater program, and she's looking for love. A promising date takes an odd turn as Jessica and her new flame decide to help each other keep tabs on the other one's ex. Misunderstandings and other romantic comedy tropes ensue, but the real driving force in this movie is the charming, standout starring performance of Jessica Williams.
2

Seeking a Friend for the End of the World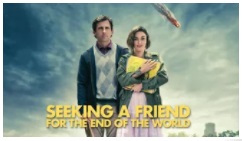 It's not your typical set-up for a romance: an asteroid is headed for Earth, and everyone is going to die. Everyone reacts to their impending doom differently. Dodge (Steve Carrell) wants to reunite with "the one that got away," while Penny (Keira Knightley) wants to get back to her family in England. The two embark on a road trip to fulfill both their wishes before the end. But along the way… well, this is a romantic comedy.
Spoiler warning: the world does end at the end of the movie, and everyone does die. It's a weird, bittersweet story that will make you laugh and stick with you.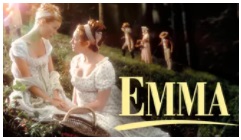 Gwenyth Paltrow stars in this excellent adaptation of Jane Austen's classic romantic comedy-of-manners. The titular Emma Woodhouse is sure she knows best for everyone around her, and she's determined to set them all up romantically, whether they want it or not. Naturally, when romance comes for this know-it-all it catches her completely off guard.
Disclaimer: Some pages on this site may include an affiliate link. This does not effect our editorial in any way.