The 30 Best Shows on Amazon Prime [March 2021]
Netflix might be the undisputed king of streaming platforms, but you should never discount Amazon Prime's own streaming service. Amazon's library isn't as large as Netflix's or Hulu's own selections, but there's plenty of titles available on Amazon that you can only get through its Prime streaming service. From blockbuster movies to indie darlings, Amazon offers a good amount of content you won't find elsewhere, including some shows from third-parties, Amazon originals, and most interestingly, a large backlog of classic HBO series.
TechJunkie's Cut the Cord Weekly
If you're looking to find good content on Prime, you've come to the right place. We scoured the platform to find the best shows Amazon has to offer, and well, we weren't disappointed. There are a ton of great shows on Amazon Prime, and we've picked thirty of the best right here. In no particular order, let's take a look at 30 of the best shows on Amazon Prime for March 2021.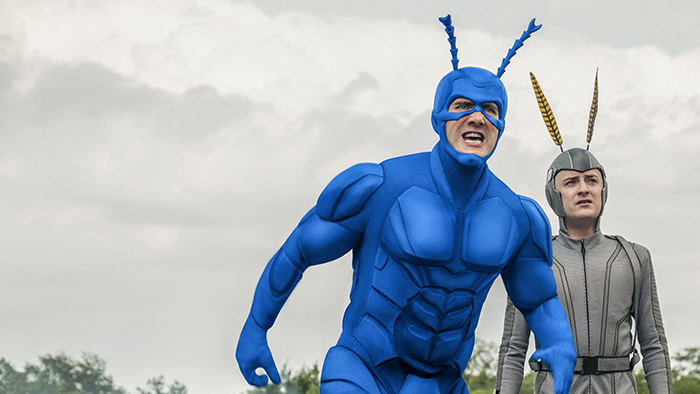 In the third television series based on the popular indie comic from the 1980s, The Tick reboots the series as a more-serious show, while still making sure the comedy lands in every way. When Arthur (Griffin Newman, Blank Check with Griffin and David), a young man scarred by the death of his father at the hands of a supervillain called The Terror. Though The Terror has long been considered dead, Arthur still believes he lives on underground. When a blue-suited superhero named The Tick shows up in Arthur's life, he's forced into an unexpected life of crime-fighting as he begins working toward taking down The Terror once and for all. Two seasons are currently streaming, with most reviewers calling the second season even better than the first. Unfortunately, Amazon cancelled the show after its second season, but it's still one of the best originals from Amazon to date.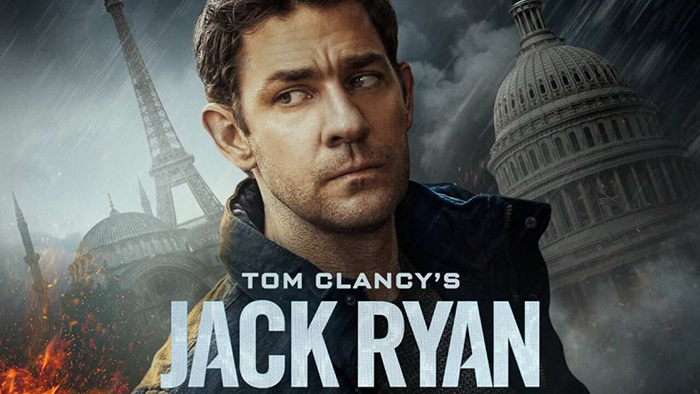 Jack Ryan is, perhaps, the most popular character created by late novelist Tom Clancy, and he's become a mainstay in American pop culture. As a character, Ryan has been played by everyone from Alec Baldwin and Harrison Ford to Ben Affleck and Chris Pine, and his newest actor comes along with his first television series. John Krasinski, best known as Jim on The Office, portrays Ryan in this newest adaption, which also doubles as one of the newest Amazon Originals. In the first season, CIA analyst Ryan is put into the field after he tracks a string of bank transfers connected to a rising Islamic terrorist. The first two seasons are already streaming, with a third season already ordered by Amazon.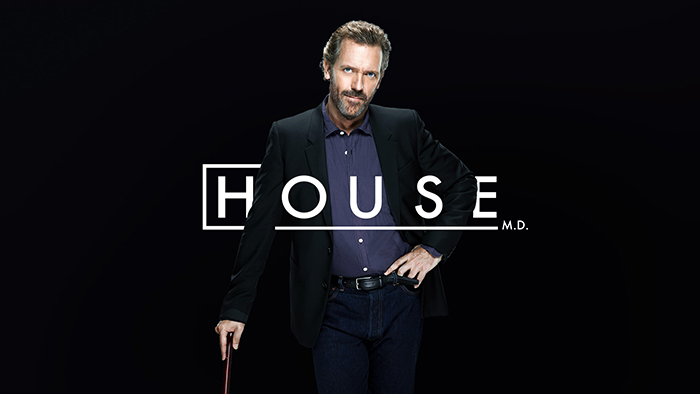 One of the most popular shows of the 2000s, House stars Hugh Laurie as Dr. Gregory House, a grouch of a medical doctor who has a limp from a car accident. Walking with a cane and in constant physical pain, he also happens to be a medical genius, able to see what others can't when dealing patients. The trade off, of course, comes from his lack of bedside manners and, in many cases, his inability to empathize with the people around him. Loosely based on Sherlock Holmes, with House in the Holmes role and his friend Wilson in the Watson role, House is a medical mystery drama well worth binging. The show wasn't perfect, especially in later seasons, but with eight seasons streaming on Prime, there's plenty of House to watch.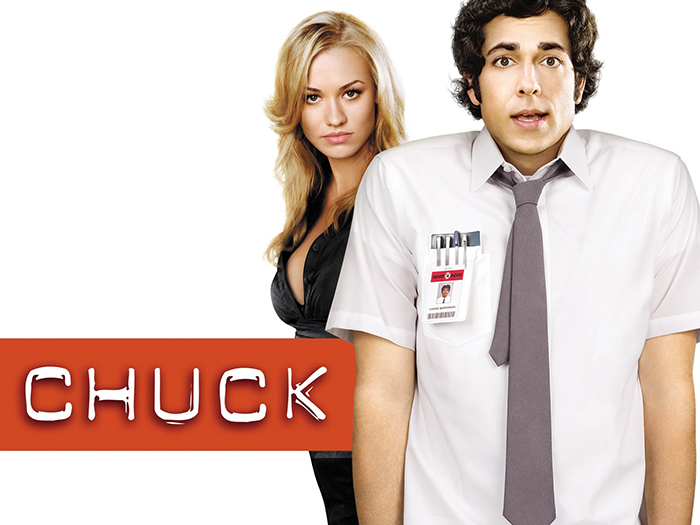 Chuck was unique in its time for being one of the earliest examples of a show saved by its fanbase. Though critically successful and featuring a strong fan following, Chuck's ratings sagged in its second season, nearly leading to a cancellation before fans protested NBC to give the show the renewal. A later deal with Subway would help product placement to pay for the show, and in time, Chuck managed to hit the five season mark and some to a full conclusion. The action-comedy follows Chuck Bartowski, a nerdy guy who receives an encoded email from an ex-college friend which embeds the spy secrets of the United States into Chuck's brain, thus turning him into the greatest spy in the country.
26

The Marvelous Mrs. Maisel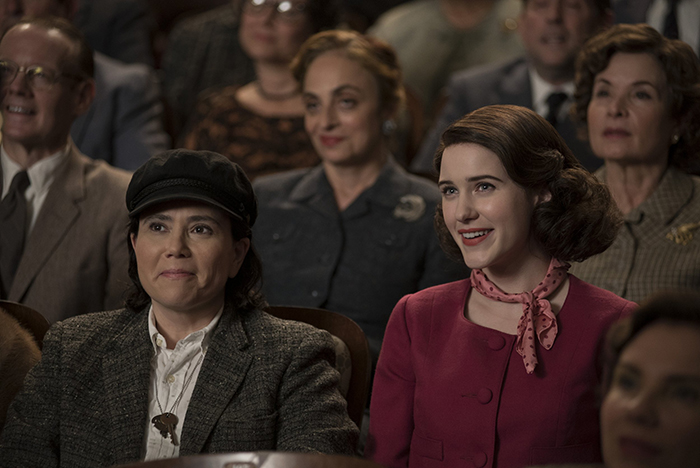 From Amy Sherman-Palladino (Gilmore Girls) comes her latest series, The Marvelous Mrs. Maisel. Though Palladino's previous shows were always focused a bit on Palladino's love for 1950s culture, Mrs. Maisel (an Amazon Original series) actually takes place in the decade, following the rise of the (fictional) Mrs. Maisel from happy housewife to divorced stand-up comedian. When her husband leaves her for his secretary, Midge Maisel takes the stage in what becomes a flashy, raw performance, leading to the owner of the comedy club to take her under her wing, as the two begin working together to become an act. The Marvelous Mrs. Maisel is loosely based on the life of the late Joan Rivers and won five Emmys in its first season. Three seasons are streaming.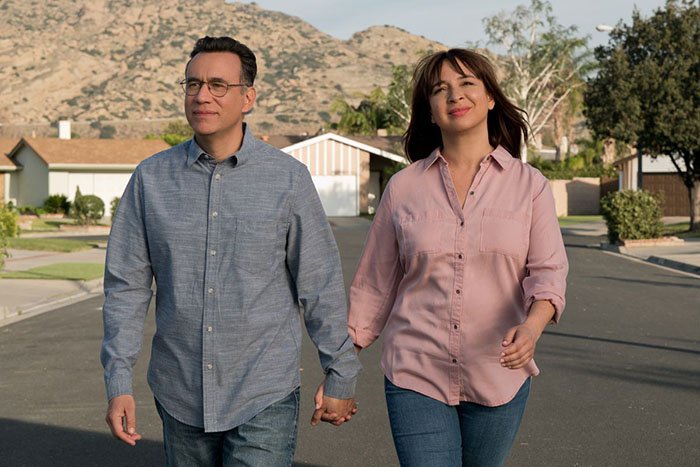 Created by Alan Yang (Master of None, Silicon Valley) and Matt Hubbard (30 Rock), Forever follows a married couple, Oscar (Fred Armisen) and June (Maya Rudolph), who live together in Riverside, California, enjoying life together. After twelve years, June begins to feel trapped in their life, asking Oscar to take a ski trip with her instead of their usual trip to a cabin on a lake. When he agrees, the two head to the ski trip together, only to be terrified by what happens next. The series' twists have had critics imploring not to read too far into the show before you start watching it, while Rudolph has been praised for her performance in particular.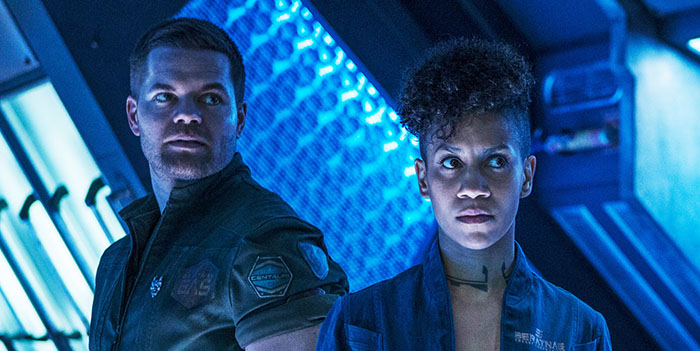 Speaking of science-fiction , The Expanse is one of the few remaining hard science-fiction series airing today that seems to have critical appraisal and a cult following. Based on the series of novels of the same name, The Expanse is set far into the future of humanity, following the colonization of the solar system and the rise of Mars as a planet of its own. When tensions between Earth and Mars begin to build to war, a rogue captain and a detective will have to work together to investigate a missing woman against the backdrop of galaxy-wide turmoil. However, when they learn of secrets that lead to a human-led conspiracy being true, they'll need to race across the solar system to reveal their discovery. The Expanse aired for three seasons on SyFy before being cancelled; however, Amazon picked up the series for a fourth season as an Amazon Original, and all four seasons are now streaming.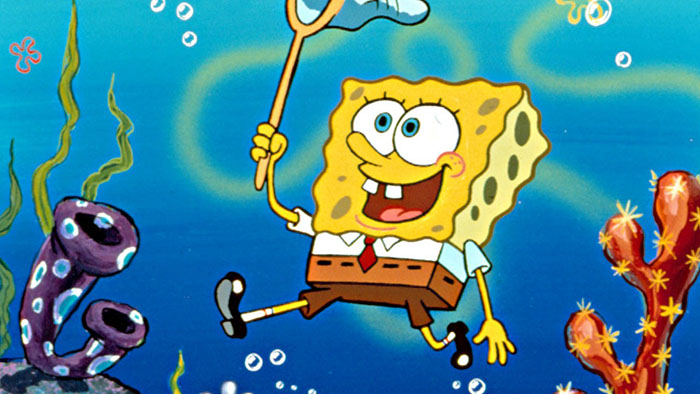 The classic Nickelodeon series has its first five seasons available on Amazon Prime, and for many people, that might be for the best. The first three seasons of Spongebob Squarepants are largely praised by critics and viewers alike for its mixture of absurdist and kid-friendly humor, and after the success of those three seasons, a theatrical film was released. Though late creator Stephen Hillenburg wished to end the show after the film, considering it the ending to the series, Nickelodeon opted to continue the show without Hillenburg's involvement (he eventually returned to the show until his death in 2018). Season four onward is missing a certain charm the original episodes had, focusing far more on entertainment for children than families. Still, the show continues to air on Nickelodeon in season 11, and you can check out some of the older episodes on Prime now streaming.
22

The Dick Van Dyke Show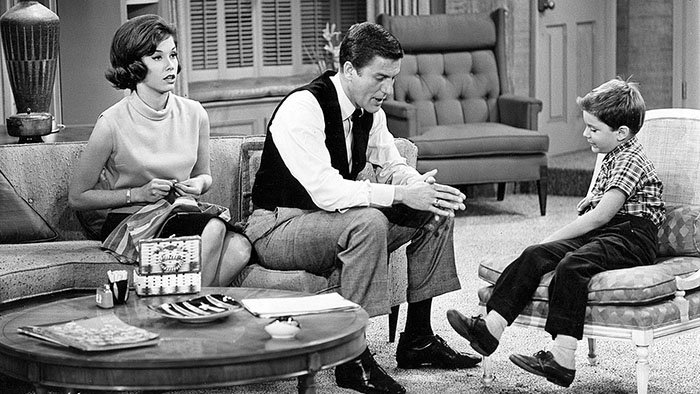 In terms of classic comedy, there isn't anything much more successful than The Dick Van Dyke Show, a piece of entertainment so influential, it's still taught in universities today while covering television history. The show stars Van Dyke as a fictionalized version of himself named Robert Petrie, a television writer who works for the fictional The Alan Brady Show. Created by the late Carl Reiner, the show is perhaps most famous for raising the profile of Mary Tyler Moore, who portrayed Robert's wife Laura. Moore later went on to create The Mary Tyler Moore Show in the 1970s, and also was the main focus of the Dick Van Dyke Show episode "Coast to Coast Big Mouth," considered the best episode of the show and one of the best episodes of television ever created.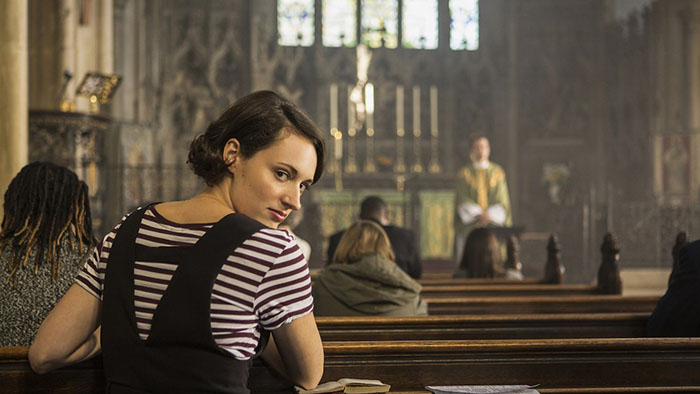 Phoebe Waller-Bridge has made a name for herself over the last several years in entertainment. She starred and created the Netflix-Channel 4 series Crashing, before creating and starring in Fleabag for the BBC and Amazon Prime. Adopted from the one-woman play Waller-Bridge performed in Edinburgh, Fleabag follows the titular character (played by Waller-Bridge), as she attempts to navigate her life in London after the loss of her best friend. Though the first season saw positive reviews from critics, it was the second season of Fleabag that truly shot the show into the stratosphere of public consciousness. In addition to expanding the fanbase of the show, the second season led to Phoebe Waller-Bridge winning two Emmys for writing and acting, as well as the show winning Outstanding Comedy Series, one of the two big awards of the night. Waller-Bridge has confirmed the show has concluded its run, but she did ink a deal with Amazon Prime for new shows in the future.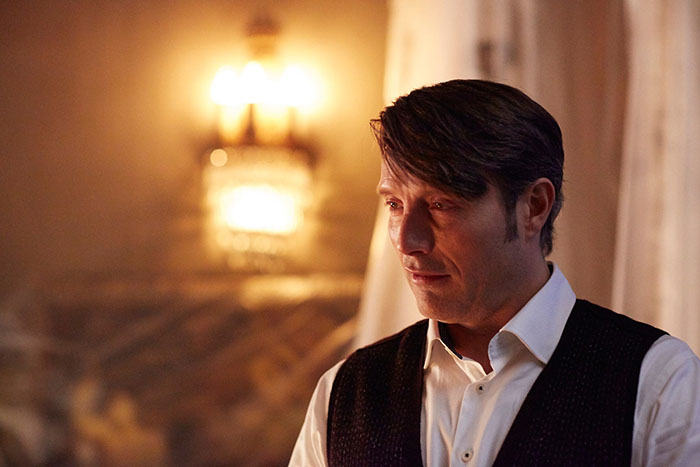 An NBC series that, frankly, never seemed to fit well with the rest of the output from the network, Hannibal is a retelling of the story originally told in the novels by Thomas Harris. The series focuses on the relationship between FBI special investigator Will Graham and Dr. Hannibal Lecter (played here, respectively, by Hugh Dancy and Mads Mikkelsen). The two initially begin working together, before it becomes obvious that their fate is far more complicated than it seems. The series lasted for three seasons before being cancelled by NBC for its low ratings, but was critically acclaimed during its run, even now continuing to be praised by fans and newcomers alike. All three seasons are currently streaming on Prime. For years, rumors surrounding a revival have continued; however, beyond official confirmation of conversations surrounding reviving the series in August of 2017, no official word has come yet.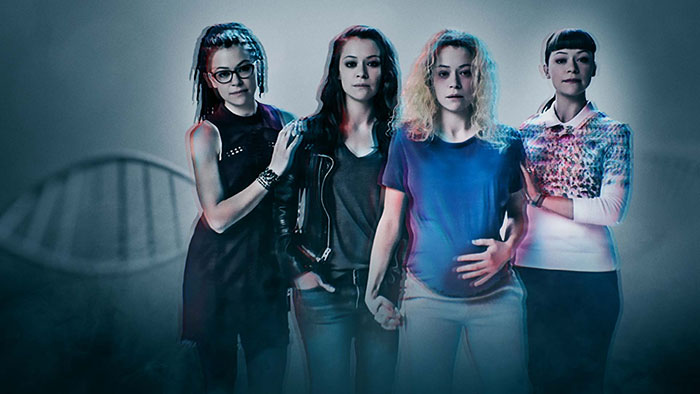 There are so many reasons to watch Orphan Black, from the science-fiction genre at work here to the fascinating and twisty plot told over five seasons. If anything, however, Orphan Black is worth watching for seeing Tatiana Maslany quickly show herself as one of the greatest actors working on television today. When Sarah (Tatiana Maslany) is a witness to a woman who looks identical to herself walking in front of a train, she sees an opportunity: the deceased's bank account. She quickly realizes she's over her head when multiple other women (also played by Maslany), from a soccer mom to a Russian operative.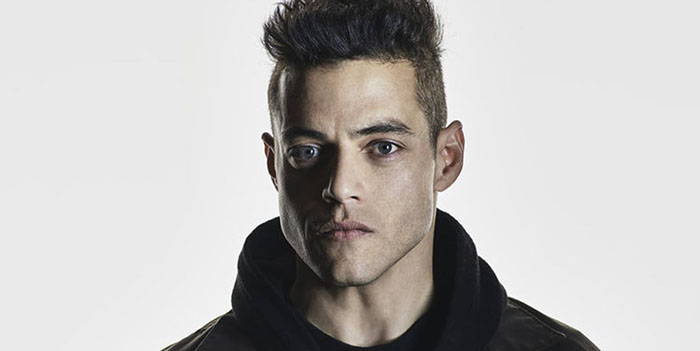 Created by Sam Esmail in one of the most single-unique visions on television today, Mr. Robot follows Elliot Alderson, a young man living in New York who struggles with numerous mental disorders, including social anxiety, dissociative identity, and clinical depression. Constantly in a state of paranoia and delusion, Elliot works at Allsafe, a cyber security company, as a security engineer. At night, Elliot works as a vigilante online, often hacking into people's personal accounts to figure out who they are. When he's recruited by an anarchist known only as Mr. Robot, he joins the mission to, among other things, destroy all consumer debt. The series has been praised for its technical knowhow and for its visual style, along with its themes of living in the 21st century and dealing with the pressures of the outside world. Seasons one through three are now streaming.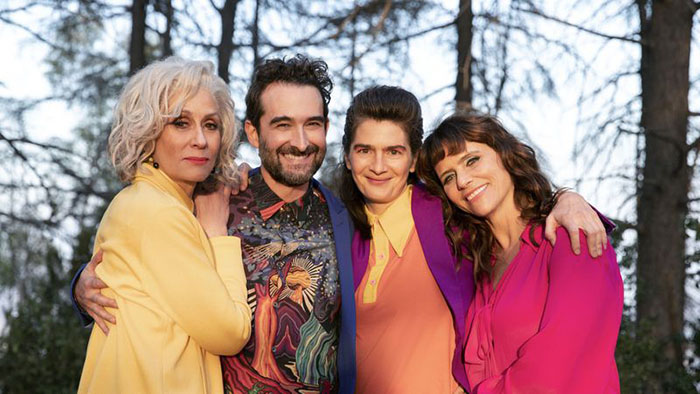 Created by Jill Soloway (Six Feet Under) and partially based on her own life experiences, Transparent follows the Pfefferman family, who has to deal with the revelation that the patriarch of the family (played by Jeffrey Tambor) has come out as a trans woman. As both Maura's ex-wife Shelly (Judith Light) and children Sarah, Josh, and Abby (Amy Landecker, Jay Duplass, and Gaby Hoffman, respectively) learn to adjust with their new discovery, the family will also manage to go through hard times and difficult struggles, leaning on both each other and their community in the process. The show has been critically-acclaimed over its four seasons, and a fifth and final season is on the way. Tambor, who played Maura, left the show in 2017 following sexual harassment claims. The show is confirmed to end with a feature-length, two-hour musical.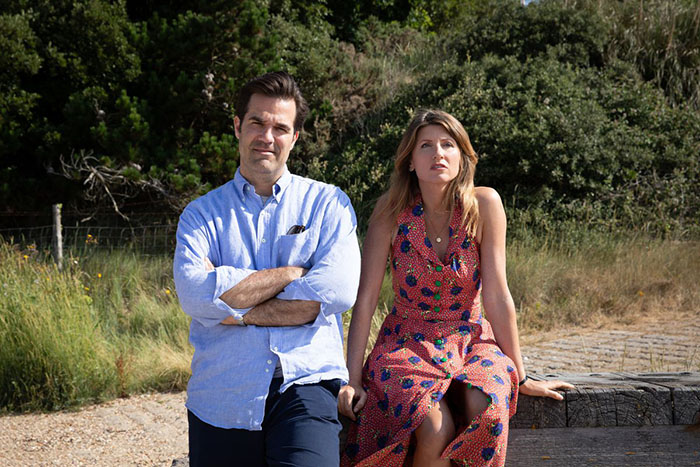 One of several romantic-comedy dramas that have aired over the last several years, Catastrophe is an Amazon Prime-exclusive show originally airing on Channel 4 in England. The show follows Sharon Morris, an Irish primary school teacher, and Rob Norris, an American advertising executive, who hook up while together in England, leading to Sharon being impregnated. Deciding to become a couple to raise the child, Sharon and Rob (played by Sharon Horgan and Rob Delaney) must work through the differences they hold with each other to properly care for their new child. Also co-starring the late Carrie Fisher, Ashley Jensen, and Mark Bonnar, the series has been acclaimed throughout its run. All four seasons are now streaming on Prime; the fourth and final season was praised by critics.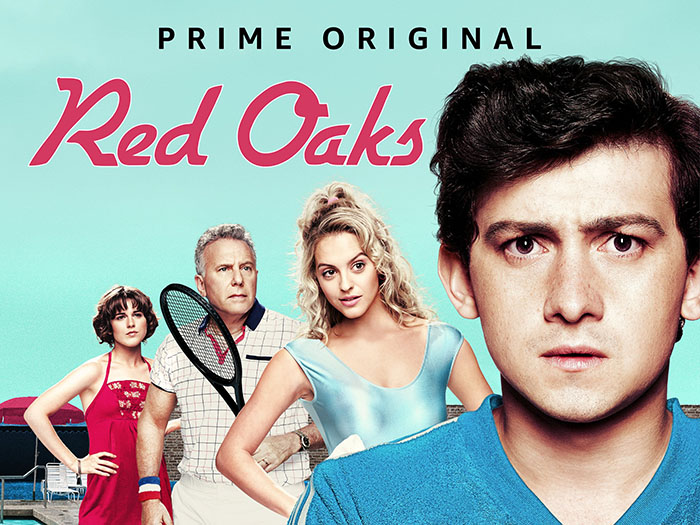 When David, a college student in the middle of the 1980s, begins working at a New Jersey country club during his summer vacation from school, his entire life grows more complicated. The show focuses on David's life, including his interpersonal relationships with his mother and father, his friends, and his co-workers as he spends the summer working at the Red Oaks country club. Mostly focused on comedy, the series also has plenty of dramatic beats to keep your attention. With a pilot shot by David Gordon Green, the series spans over three seasons released exclusively to Amazon Prime, which means the entire show can be binged right now.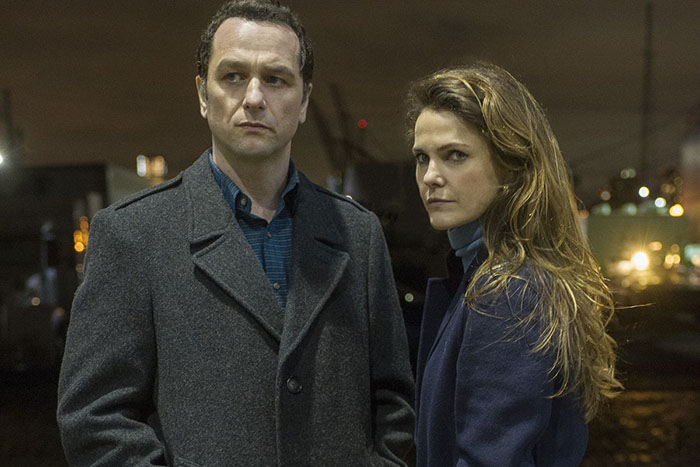 For many, there's no network on television making shows as well as FX does. For more than a decade, FX has had a string of hit originals, ranging from comedies to dramas and action, covering everything in between. And while there's no shortage of good television from this period, it never got better than The Americans, the 2013 drama series set during the Cold War-fueled 1980s. Spanning over six tension-filled seasons, the series follows two KGB officers who infiltrate the United States disguised as everyday Americans, nicknamed Elizabeth and Philip Jennings (played, excellently, by Keri Russell and Matthew Rhys). Over six seasons, the series follows the two officers as they attempt to gather intel for Russia and work undercover in the United States, all while their neighbor (Noah Emmerich) works for the FBI.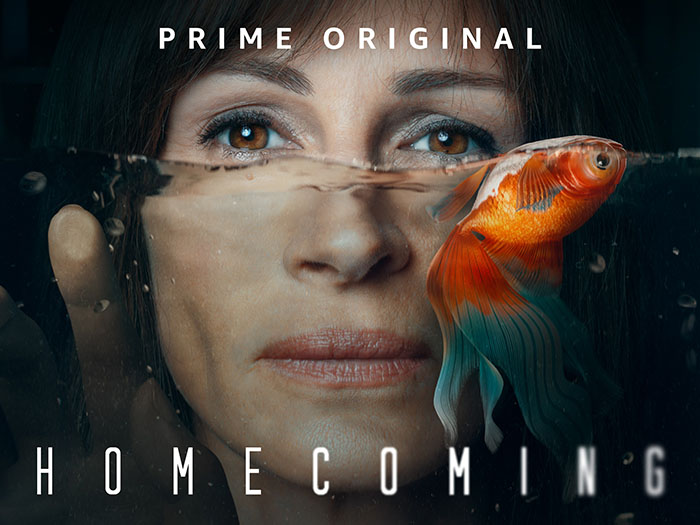 There's a lot to be said about Julia Roberts deciding to finally do a television-based project, something she's never really focused on in her extensive library of films over the last several decades. So when it became public news that Julia Roberts, of all people, had decided to star in a new Amazon Original series based on a scripted podcast from Gimlet Media (which originally featured David Schwimmer, Oscar Isaac, and Catherine Keener, in the role now played by Julia Roberts). The series follows a woman named Heidi Bergman who works as a caseworker at Homecoming, a facility helping soldiers transition to home life. After she's started a new life and left the department, a Dept. of Defense auditor questions her on why she left the facility. The entire first season was directed by Sam Esmail, the creator and showrunner behind Mr. Robot. A second season, featuring a new mystery and a new lead performance from Janelle Monáe, is also streaming.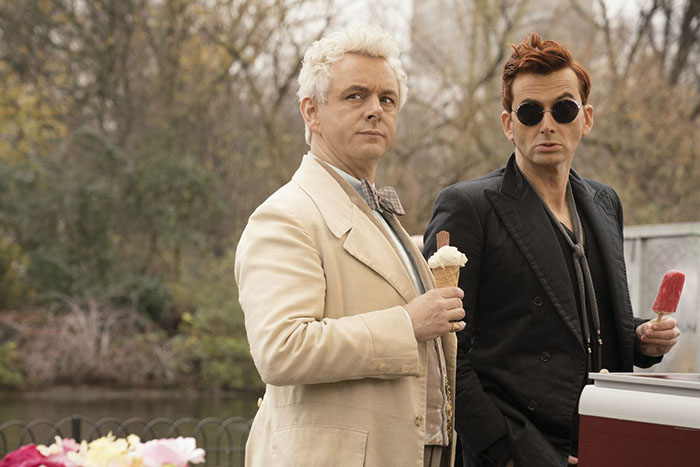 One of Amazon's hottest new series for 2019 is the long-awaited adaptation of the classic 1990 book, Good Omens. Created and written by Neil Gaiman, who wrote the original book with late co-author Terry Pratchet, Good Omens is a miniseries that follows a demon and an angel who work together in order to prevent the apocalpyse. Set mostly in 2018 with glimpses of the entirety of human history, the show gets by on the strength of its main characters, the demon Crowley (David Tennant, Doctor Who, Jessica Jones) and the angel Aziraphale (Michael Sheen, Frost/Nixon, Masters of Sex), who attempt to prevent the Antichrist, an eleven-year-old boy, from gaining his powers. Featuring an all-star supporting cast including Jon Hamm as the angel Gabriel, Michael McKean as Witchfinder Sergeant Shadwell, and Frances McDormand as the voice of God, Good Omens is not to be missed.
11

The Man in the High Castle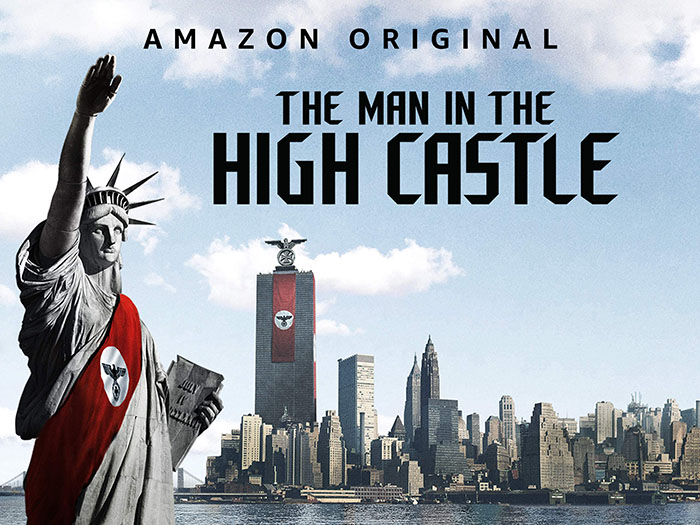 Loosely based on the Philip K. Dick novel of the same name, The Man in the High Castle is set in an alternate universe which follows what the world would look like after an alternate ending for World War II. After the Axis powers win the war, the United States is divided into three unique parts: a Japanese territory, a Nazi-occupied state, and a dangerous warzone between the two. When mystical films that show a different, alternate world begin to appear, a woman believes the films may help free the United States and the war from the terror of the world. All four seasons of this alternate history are streaming on Prime.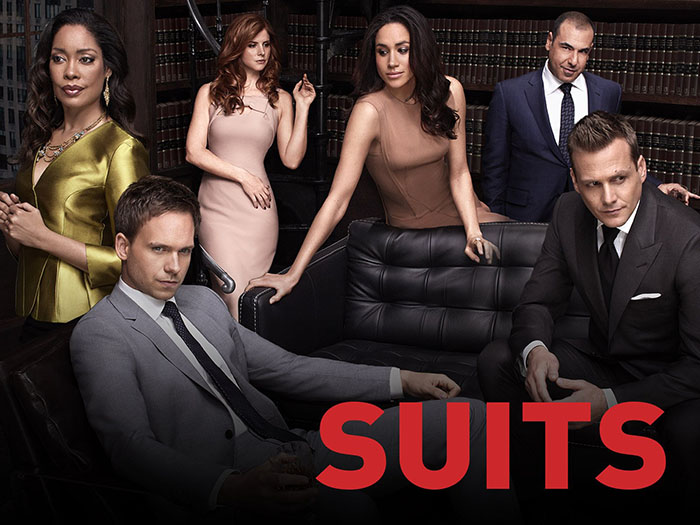 One of USA's biggest ratings hits of the 2010s, Suits is a massively popular show that still airs to this day, thanks to its clever writing, likable cast, and its twists and turns throughout the plot of the show. Suits follows Harvey Specter, one of the most powerful corporate lawyers in New York City, along with his team of Donna Paulsen, Louis Litt, and Alex Williams. Things change quickly when a new lawyer, Mike Ross, joins the group despite lying about his law school degree from Harvard and secretly being a college dropout. The show follows Harvey and Mike as they attempt to rule the courtroom while hiding Mike's big secret. Among other things, the show is notable for cast member Meghan Markle, now the Duchess of Sussex and a member of the royal family.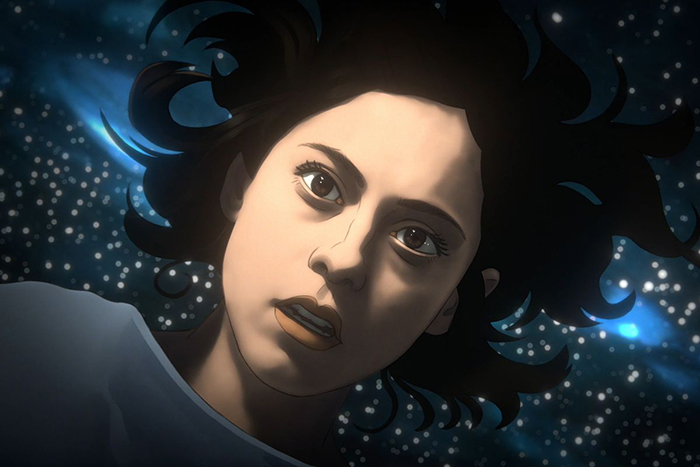 You'd be forgiven for not knowing that Undone—the first original animated series to premiere on Amazon—was created by Raphael Bob-Waksberg, the mastermind behind Bojack Horseman on Netflix. With a completely new animation style and a much more serious tone, Undone is one of 2019's best shows, and perhaps the best work of animation we've seen in years. Undone follows Alma, a young woman who is trying to explore adulthood while navigating issues with her mother and sister. After getting into a near fatal car accident, Alma begins to see visions of her father, and begins to dive through time in order to find out the truth about her father's death. Undone uses rotoscoping, an animation technique that involves filming the actors in each scene before drawing over the visuals frame by frame, to create a gorgeous new reality.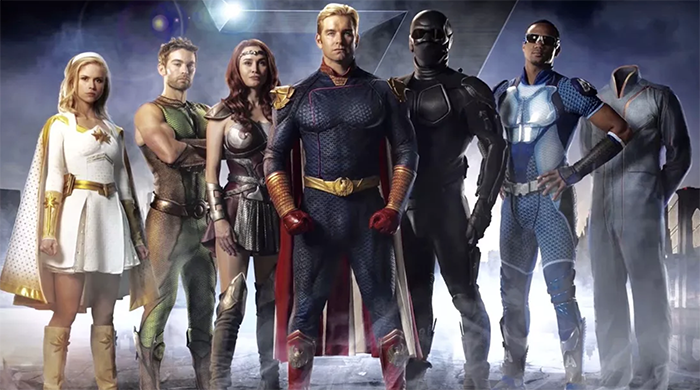 The Boys was one of 2019's hottest new shows, and a major success for Amazon after its premiere. Based on the comic book series of the same name, The Boys follows a society in which superheroes are part of everyday life, as popular as celebrities, influential as politicians, and praised for the work they perform in society. Of course, just because they have powers doesn't mean they're always used for good. The show follows a team of vigilantes that call themselves The Boys, as they fight back against superpowered people who abuse their abilities, as well as Vought, the multibillion-dollar company that manages superheroes' identities. Make no mistake—despite being about superheroes, this show is absolutely for adults only. Two seasons are streaming.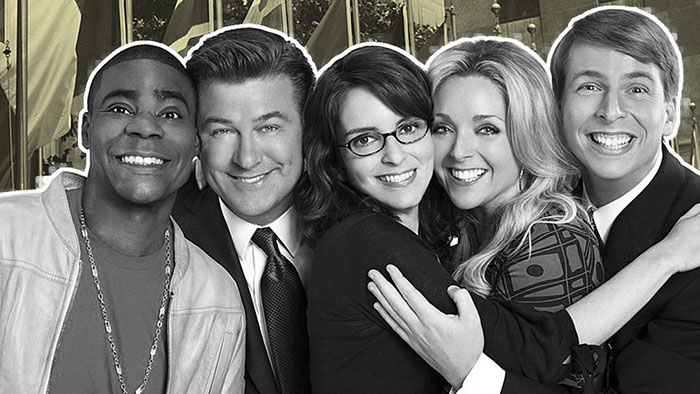 Tina Fey was one of the most popular writers and performers on Saturday Night Live of the 2000s, so it makes perfect sense that she used her experience as the first female head writer of the show to create 30 Rock. The show follows Liz Lemon, the head writer for a sketch-comedy show in New York City. When Jack Donaghy (Alec Baldwin) becomes president of NBC, Liz is forced to hire a popular unstable movie star, Tracy Jordan (Tracy Morgan) as part of the cast, the entire show is thrown into chaos. Over seven seasons, 30 Rock follows the lives of Liz and her co-workers as they attempt to keep the show on the rails, all while dealing with personal and professional setbacks and road blocks.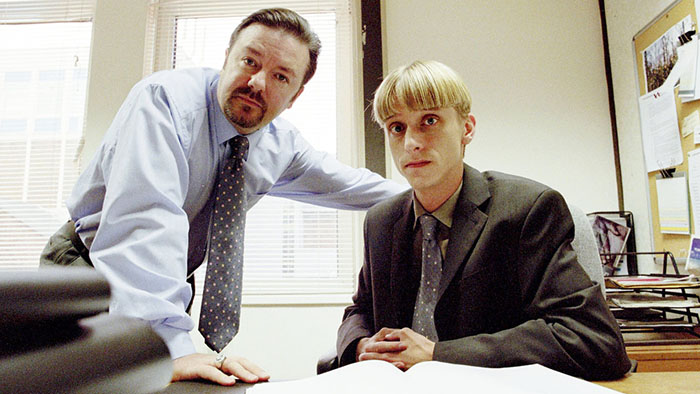 If you've watched the American version of The Office on Netflix, but never got around to seeing the original series, you owe it to yourself to check out the UK version. With twelve episodes and two Christmas specials, you can blast through the show in a matter of a few hours, following the adventures of David Brent (Ricky Gervais, who also co-created the show with Stephen Merchant and executive-produced the American version), Tim Canterbury (Martin Freeman), Dawn Tinsley (Lucy Davis), and Gareth Keenan (Mackenzie Crook). Together, this cast of characters makes up the British versions of Michael Scott, Jim, Pam, and Dwight, respectively. The show has long been praised for its use of the mockumentary formula and for its cringe comedy, but be warned: the show's humor is far, far dryer than that of its American cousin.
5

Star Trek: The Next Generation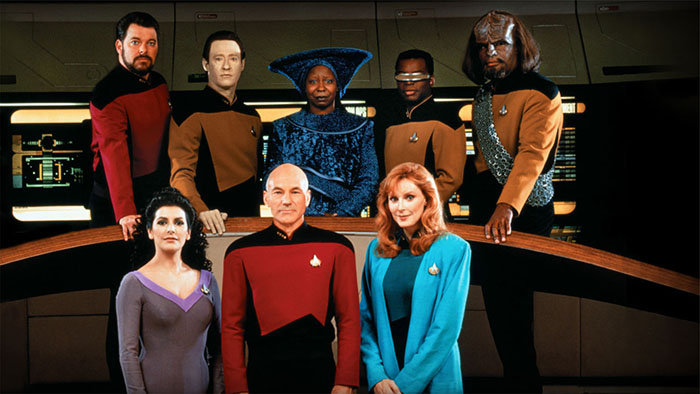 Star Trek as a franchise has now seen seven distinct live-action series aired on television and the web and thirteen feature films, and somehow, The Next Generation is still considered the crown jewel in the entire franchise. Though the first season of TNG is a slow start, the series eventually became acclaimed by critics around the country for its take on human problems in a science-fiction setting. Starring Patrick Stewart (X-Men, the Royal Shakespeare Company) and an ensemble cast (including LeVar Burton and a young Wil Wheaton), the show uses the original ideas behind Star Trek and helps bring them into a new decade, complete with improved effects and sets and better acting. The show won 19 Emmy awards during its run, and remains the only syndicated show to be nominated for an Emmy for Outstanding Drama Series. A sequel show, Star Trek: Picard, airs on CBS All Access.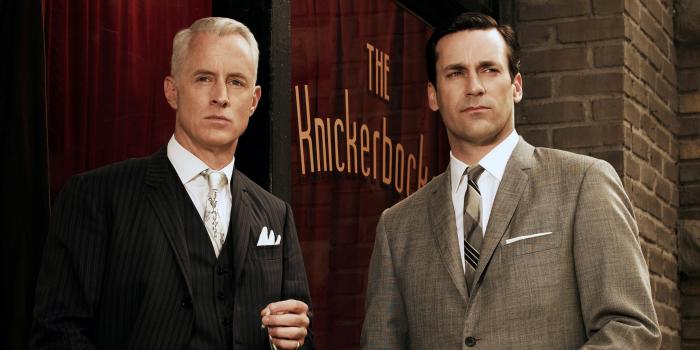 Starring Jon Hamm as ad-man Don Draper, Mad Men is Matthew Weiner's tale of corruption and sex throughout the 50s, 60s, and 70s at an advertising firm. The series is filled with drama, intrigue, and romance, and tells the story of a man who has it all, and still finds himself unhappy and self-destructive. Actors Elisabeth Moss and January Jones made names for themselves through this show, as did original network AMC. Often called one of the best television shows ever made, any lover of drama or period pieces will find plenty to love here. The series focuses on the day-to-day business of the advertising company, in addition to the personal lives of the characters, displaying the changing moods and social mores and ideas of the United States from the late 1950s to the start of the 1970s.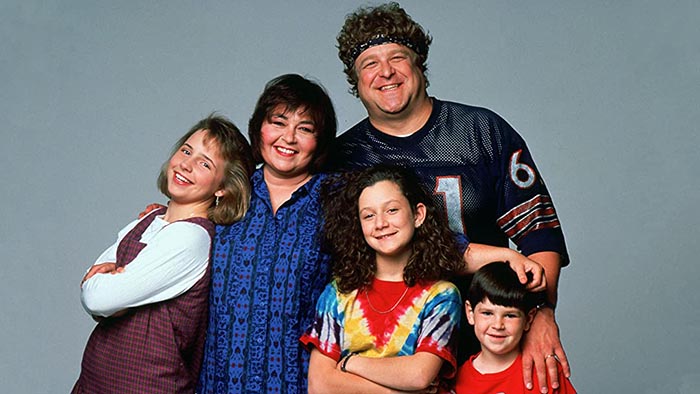 One of the most acclaimed sitcoms of the 1990s, Roseanne is the rare exception in Hollywood to portray a true working-class family on television. The show follows the Connor household, set in the fictional community of Langford, Illinois, as they attempt to scrape by and make ends meet. Roseanne Connor (Roseanne Barr) is the matriarch of the family, an outspoken mother who isn't afraid to say what's on her mind. By her side is her husband Dan (John Goodman), who does his best to support his wife as they both raise a family together. Alongside their children DJ, Darlene, and Becky, not to mention Roseanne's sister Jackie (Laurie Metcalf), the Connor clan navigates life in the '90s through the only ways they know how. Seasons one through nine are streaming; the show was renewed for a tenth season in 2017, and continued in The Connors after Roseanne was fired from the show.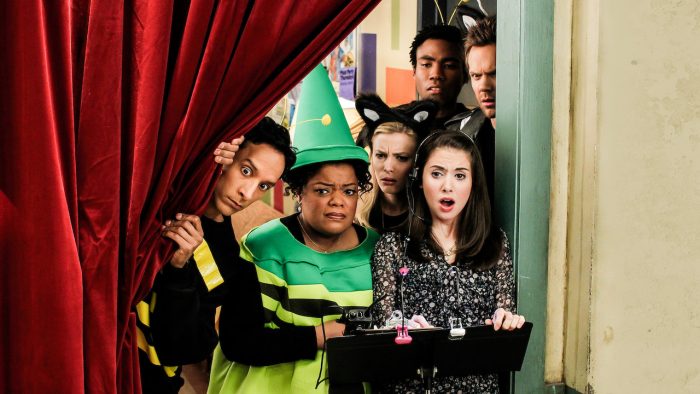 Before Dan Harmon went on to co-create Rick and Morty, he worked for five seasons on Community at NBC. And while his most recent creative efforts have been one of Adult Swim's most popular shows to date, Community—as critically-acclaimed as it is—continues to remain a cult hit. That might finally change with all six seasons of Community now streaming on Netflix. The show follows Jeff Winger (Joel McHale), a disgraced lawyer who returns to community college to actually finish his degree. There he meets a lovable gang of misfits (played by, in no particular order, Donald Glover, Chevy Chase, Yvette Nicole Brown, Alison Brie, Gillian Jacobs, and Danny Pudi), who slowly become the family he never had. Community might have aired the same night at The Office and Parks and Rec, but this is a much weirder show—one that can morph into an action movie, an espionage thriller, a David Fincher homage, a mockumentary, or even an animated Christmas special at will.
As a bonus, Amazon still features the Dungeons & Dragons episode from season two, which has been pulled from Hulu and Netflix.
1

Buffy the Vampire Slayer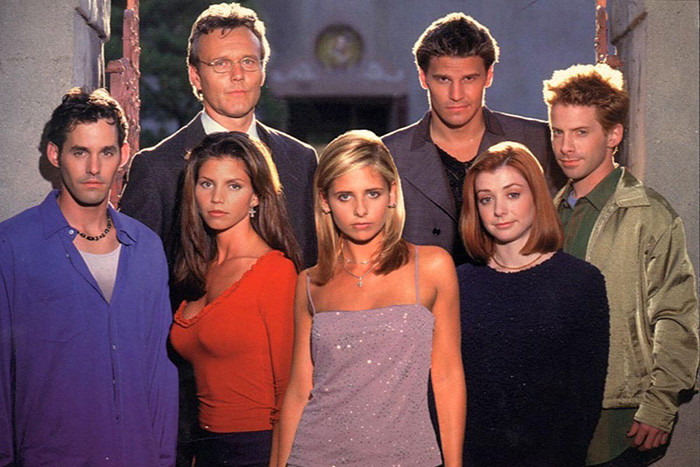 What started as a low-budget comedy film eventually became Joss Whedon's masterpiece, Buffy the Vampire Slayer is must-see TV. The show follows Buffy Summers (Sarah Michelle Gellar), the latest in a line of young women known as "slayers," who are designated by fate to battle against all forces of darkness known to man. Though Buffy wants nothing more to live a normal life, she's put in the position to battle against evil, while her Watcher guides, teaches, and trains her. While all things evil may give Buffy a tough challenge, she's got a secret up her sleeve. For the first time since the Slayers began, Buffy has a circle of friends she's surrounded herself with who watch her back and help her fight. Buffy the Vampire Slayer spawned a spin-off, Angel, as well as a number of comic book sequels that continued the story.
Disclaimer: Some pages on this site may include an affiliate link. This does not effect our editorial in any way.