25 Best Stand-Up Comedies on Netflix [Winter 2020]
Stand-up comedy can be divisive. Not everyone finds the same things funny, and your favorite comedian might be hated and despised by your best friend or family members. It's tough not just to rank comedy specials, but even to recommend them. Not only are there simply a seemingly endless supply of comedy specials available online today, but there's also no way to predict whether a specific stand-up special will appeal to someone. In many ways, it's better to look at a list of some critically acclaimed and audience acclaimed stand up specials in order to pick from those, and to figure out which comedy specials make you laugh. Whether you're looking for broad comedy, family-friendly laughs, or raunchy humor, it's easy to find the right special for you.
TechJunkie's Cut the Cord Weekly
Netflix in particular has taken a liking to hosting comedy specials, with their goal in 2020 to showcase at least one new comedy special per week. This means it's hard to find what might match your own personal comedy taste, but don't worry. Let's take a look at some of the best comedy specials on Netflix today in no particular order.sa
25

Jen Kirkman - I'm Gonna Die Alone (And I Feel Fine)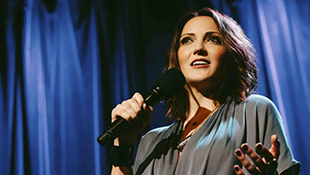 Kirkman is a spunky lady who jokes about divorce, kids, sex, and turning 40. She doesn't think we're doomed due to climate change, she thinks we're going to kill each other off due to stupidity first. She says only in Texas can she joke about killing people and be applauded. She's unhappy about getting gray hairs in personal areas now that she's 40 years old. She apologizes to single people for how she treated them when she was a married person. Then she talks about how being a cougar isn't cool. Kirkman has a second special streaming on Netflix, Just Keep Livin'?, and it's well worth checking out as well
24

Mike Birbiglia - Thank God for Jokes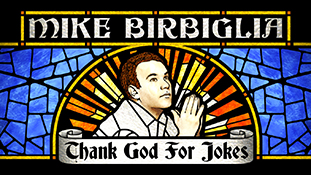 Mike Birbiglia continues to prove himself as one of the most unique comedians working today. One part stand-up special, one part one-man show, Birbiglia's comedy revolves around stories spinning off into major tangents as he uses a piece of his own life to paint a diverse picture for the audience. In his 2017 special Thank God for Jokes, Birbiglia begins by discussing the time when he was chosen to host the Gotham Awards, using the tale as a framework to discuss his comedy career as a whole, and how important comedy is to him. Thank God for Jokes isn't the only Birbiglia special on Netflix right now—My Girlfriend's Boyfriend and What I Should Have Said Was Nothing are also streaming on Netflix, as is his newest special, The New One.
23

Garfunkel and Oates - Trying to be Special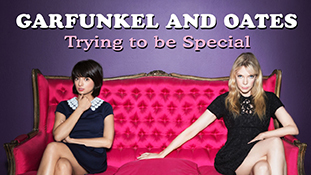 Performed in Seattle, this musical comedy show is a combination of surprise, fun, and laughs as the two comediennes try to raise enough money to produce their own comedy special. They sing a song about not recognizing someone they've met before, and then they rap about not understanding certain sexual positions, all while weaving in stories about their lives and travels. Oates and Garfunkel are one of the most unique comedy groups performing right now, and their crazy and offbeat special about trying to get a comedy special is a fascinating look at how comedy works.
22

Tracy Morgan - Staying Alive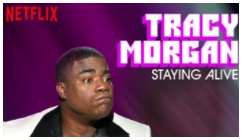 In his first stand-up show since a nearly fatal car crash in 2014, 30 Rock alum Tracy Morgan riffs on common experiences like being in a coma and having a crush on your physical therapist. He tackles dark subjects with the same goofy outlook and sharp comic timing that he brought to his older material. If you're a fan of Tracy's older material on 30 Rock and other sitcoms, you'll probably love his standup.
21

Richard Pryor - Live in Concert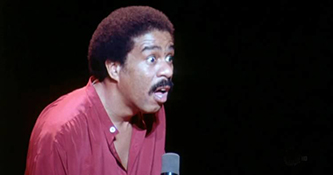 A classic from one of the best-known stand-up comedians, this live California performance from 1979 is a laugh a second. Richard Pryor is a master at poking fun at race relations, police officers and the law, and himself. Pryor was a groundbreaking comedian, and is remembered in comedy history for a reason. Though Netflix tends to focus on newer content, if you haven't checked out this comedy classic, it's well worth a watch.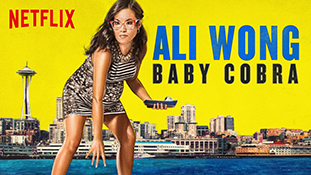 She's just turned 33 and makes hilarious jokes about being jealous of 18-year-olds. Then she goes off about the HPV virus, the "joys" of pregnancy, and her hoarding problem. She blames her mom for that, and jokes about how no one should ever try to help their mom throw out old stuff.
19

Cedric the Entertainer: Live from the Ville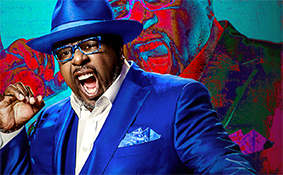 Known for his stylish suit and fedora hat, Cedric is a gifted and unique comic performer. In his fresh performance in Live from the Ville he takes a stab at the presidential election, pokes fun at getting old, and having to deal with the things you've taught your kids, before he lectures the audience on "Honky Tonk Badonkadonk."
18

Dana Carvey: Straight White Male, 60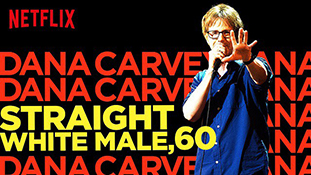 SNL alum Dana Carvey starts out impersonating Donald Trump, and Jeb and George W Bush, then goes on to tell stories about life as a father of millennials, and dealing with different cultures and nationalities. Carvey has a long history in comedy, with the short-lived Dana Carvey Show having developed a cult following for its unique take on sketch humor and for its legacy in casting, with writers and actors on the 1996 show including Steve Carell, Stephen Colbert (both of whom went on to appear together on The Daily Show), Chris McKinney, Robert Smigel, and writers including Louis C.K., Jon Glaser, Greg Daniels, Dino Stamatopoulos, and Charlie Kaufman. Yes, Oscar-winning screenwriter Charlie Kaufman.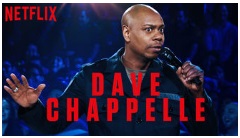 Dave Chappelle was one of comedy's most influential comedians in the 1990s and 2000s, but in the early part of this century, after becoming massively popular through his work on Chappelle's Show, he abruptly left comedy and disappeared for much of a decade. After years of rumored comebacks and doing smaller shows at local comedy clubs, Dave is back with four—yes, four—specials available on Netflix to choose from. Dave addresses everything, from his time off the scene to the current political landscape, speaking openly and honestly over four shows filmed from 2015 to 2017.
16

Hannah Gadsby - Nanette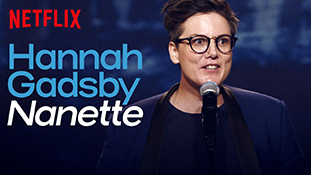 One of the most praised comedy specials of 2018, Nanette is Hannah Gadsby's magnum opus of a comedy special. Half of a comedy special, half of a deconstruction of the nature of comedy itself, Gadsby starts the show out by first claiming she's giving up comedy, largely in part to her experience as a lesbian and a gender non-conforming woman. Though Gadsby has since walked back her decision to give up comedy (thanks, in part, to the response from critics and comedy fans towards Nanette). Fans of dry humor, storytelling, and unique perspectives in their comedy specials should take a long look at this one.
The Best VPN Options for Netflix [December 2020]
15

John Mulaney - Kid Gorgeous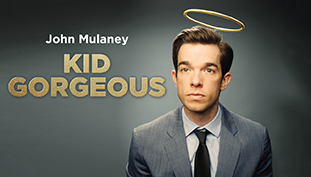 John Mulaney has long been one of our favorite comedians working today. He broke out to the comedy scene with his work writing for Saturday Night Live, where he grew notoriety for writing the famous Stefon sketches with actor Bill Hader (where he'd break Hader by switch parts of the script without Hader's knowledge). Mulaney has since become known for his excellent stand up specials, including New in Town and his previous Netflix special, The Comeback Kid. His newest special for Netflix, 2018's Kid Gorgeous, sees Mulaney tackling his standard set of issues like marriage while also discussing ideas like college and the current political system.
14

Trevor Noah - Afraid of the Dark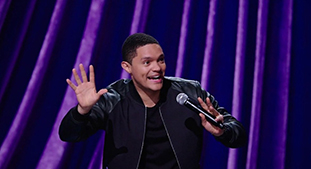 When Trevor Noah was asked by Jon Stewart to take over The Daily Show, it seemed like a major surprise. Noah had only appear on the show a few times prior to taking over, and he was a relatively unknown force in the United States. In the years since, however, he's become a fairly prominent comedian, carrying The Daily Show forth into a new presidential era and producing both a stand-up special and a book. In Afraid of the Dark, Noah discusses how countries get their names (and how difficult it can be to get it right), living in New York, and of course, the political landscape.
13

Bo Burnham - Make Happy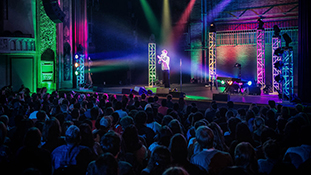 The term "YouTube comedian" could technically apply to Bo Burnham, but it would be a massive understatement to say the least. Burnham released his first special, words words words, for free on YouTube, and quickly became a major name in comedy at a young age. A short-lived MTV show, a book of poetry, a second comedy special, and he eventually was prepared for his next special. When touring for what., his second special, Burnham suffered twelve panic attacks, which led to the creation of his third (and best) special, Make Happy. Burnham continues his trend of musical, observational, and prop humor, but it's elevated here, focusing largely on Burnham's own mental health and a choreographed performance. The special was critically-acclaimed, and is absolutely worth watching and rewatching. Burnham hasn't released a fourth special yet, but he did direct this summer's indie hit Eighth Grade.
12

Hasan Minhaj - Homecoming King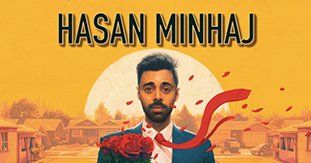 Best known for his work on The Daily Show from 2014-2018, Hasan Minhaj gained widespread attention for his work at the 2017 White House Correspondents Dinner. Not long after his hosting gig, Netflix released his special, Homecoming King, which received widespread praise and was considered one of the best specials of 2017. Homecoming King centers around Minhaj's experience of being an immigrant in the United States, based on his life as a California-born son of immigrant parents. From the effects on his family in the aftermath of 9/11 to the titular story of his time at senior prom, Minhaj's stories are excellent and well worth watching.
11

Eddie Murphy - Delirious
A legendary stand-up special that has stood the test of time, Delirious is Eddie Murphy's stand-up debut, the predecessor to Raw, and a profane stage act that people still talk about thirty-five years later. Though Murphy had performed stand-up on SNL, his performance during Delirious was filled with profanity, making it suitable for 18+viewers only at the time of the release (comedy has since become more profane, and Delirious isn't quite as controversial as it used to be, with the major exception of some homophobic jokes and slurs). Best known for the leather suit worn on stage and Murphy's bit about ice cream trucks, the film is regularly streaming on Netflix.
10

Donald Glover - Weirdo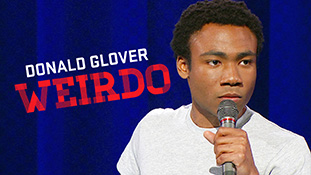 Donald Glover has dipped his toe into almost every genre of entertainment imaginable, from comedy writing on 30 Rock to acting on Community, directing and writing his own show on Atlanta to premiering in big-budget blockbusters like Spider-Man Homecoming and The Martian, and of course, his music career as Childish Gambino. Glover is a man of literally dozens of talents, and that includes stand-up, something he did back in the early 2010s that led to Weirdo, his major comedy special debut. Weirdo isn't perfect, and it does have a bit of the feel of a first-special that would've later been ironed out if Glover stuck with it, but it's also very, very funny at times. If you're a fan of Glover's and you haven't checked it out yet, it's a must-see.
9

Aziz Ansari - Buried Alive
Ansari has produced five comedy specials, but the peak of his comedic output came in 2013 with his third. Buried Alive was his first Netflix special, and one of the first direct-to-Netflix specials to premiere on the service, and it's rightfully remembered for being hysterically funny and a great watch. From one of the best moments of crowd work we've seen in a comedy special to Ansari's usual take on dating and relationships in the 2010s, Buried Alive is a fantastic special.
8

James Acaster - Repertoire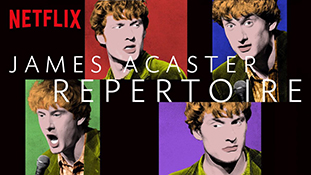 As far as we know, there's never been a special like Repertoire, the debut special of British comedian James Acaster. Repertoire is made up four specials, each around fifty minutes long and being performed over several nights in order. The four shows (originally three, in a run titled The Trelogy) link together in unexpected and fascinating ways, making Acaster one of the best comedians we've seen in a long time. Acaster is currently prepping his new special, which had a week-long run in the West End in May; we hope it's as funny and innovative as Repertoire.
7

Anthony Jeselnik - Thoughts and Prayers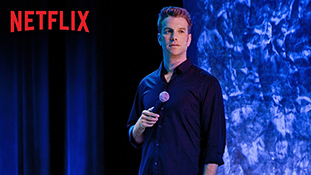 Anthony Jeselnik is one of the few comedians working today carrying on one of the oldest forms of stand-up: vicious one-liners. Known for his exceptionally dark humor and his tweets on Twitter, Jeselnik won't be for everyone. But if you enjoy dark comedy mixed with a heavy sense of irony, Jeselnik will make you cry with laughter, all while groaning at what you shouldn't be laughing at. Thoughts and Prayers continues to be provocative, even three years after it was released.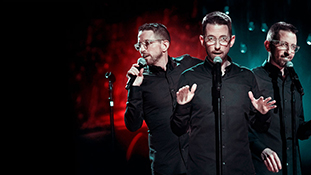 Most known Dave Chappelle as the creator and star of Chappelle's Show, but did you know he's actually the co-creator? The other man who worked on the show, Neal Brennan, has had a fascinating career as well. In 2017, he finally released his first stand-up special, 3 Mics, based on his one-man show of the same name. The setup is simple: three microphones are aligned on the stage, and Brennan rotates between the three, using each as their own gimmick. At the first mic, he reads one-liners off of pre-prepared index card. The second mic covers serious topics, albeit with comedy, including depression and his relationship with his father. The third microphone is more typical stand-up, but it still offers excellent content and jokes.
30 Best Sci-Fi & Fantasy Shows Streaming on Netflix [Spring 2021]
5

Joe Mande's Award-Winning Comedy Special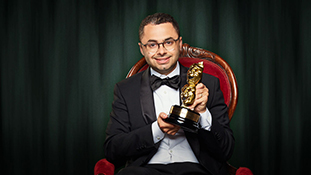 Joe Mande has done plenty in his career, from writing and appearing on Parks and Recreation and Kroll Show, to appearing in James Franco's The Disaster Artist. Perhaps his most noteworthy feature was his Twitter account, though he left the platform in protest in 2017. His 2017 special Joe Mande's Award Winning Comedy Special is clever, funny, raunchy, and just a bit underwhelming considering the extremely, extremely tongue-in-cheek title. As long as you don't take it too literally (as some on the trailer for his Netflix special did), you'll likely love Mande's output here.
4

Tig Notaro: Happy to Be Here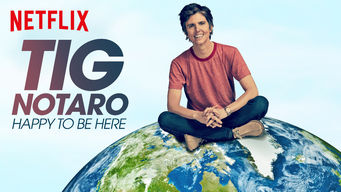 In 2012, Tig Notaro released her second stand-up album, Live, recorded four days after being diagnosed with breast cancer. The album was critically-acclaimed, peaking at number one on the iTunes comedy chart, gaining a Grammy nomination, and skyrocketing her comedy career. Happy to Be Here is her second and most-recent hour-long comedy special, shot in Texas near where she grew up. During her set, Tig discusses her wife, twin sons (her struggle to have children with her wife was documented in the Netflix original film Tig), and other points of view from her post-cancer life. It's a charming, funny comedy special, leaving you warm-hearted and comfortable all at once.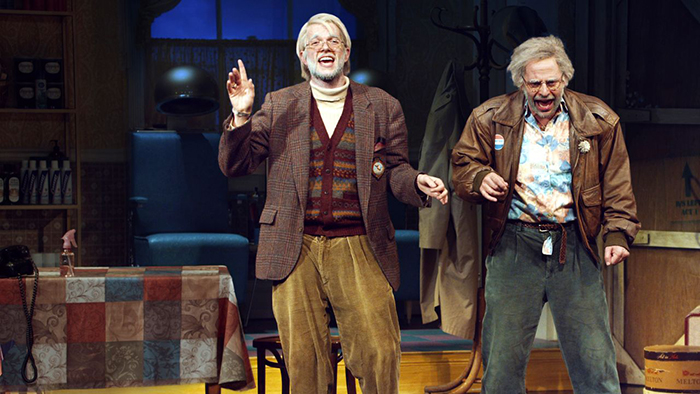 Based on the comedy act of the same name, Oh, Hello on Broadway is a filmed version of the live show built by comedians Nick Kroll and John Mulaney. Originating from a sketch on Comedy Central's Kroll Show, Oh, Hello follows two elderly men, Gil Faizon (Kroll) and George St. Geegland (Mulaney) who live in the Upper West Side of Manhattan. The original play on Broadway ran for 138 performances at the Lyceum Theater from September 2016 to January 2017. The show is loosely plotted, with the two characters making meta references to acting, starring in plays, and interviewing celebrities. Any fan of either comedian absolutely owes it to themselves to check out the show. If you've already caught up with Oh, Hello, make sure you also check out John Mulaney's other variety special, John Mulaney and the Sack Lunch Bunch.
2

Eric Andre: Legalize Everything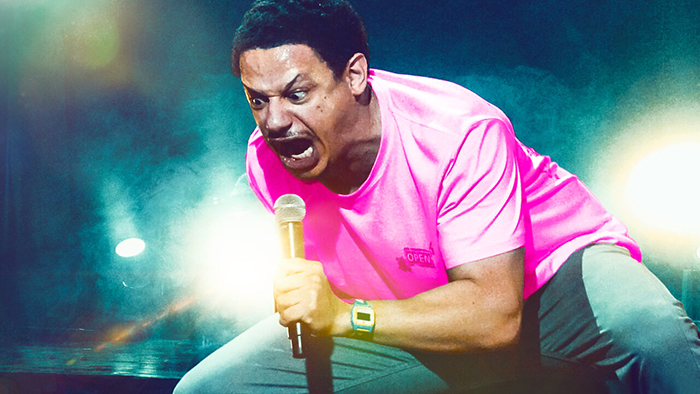 Since the premiere of The Eric Andre Show in 2012 on Adult Swim, Eric Andre has proven himself to be a master of absurdist comedy. From showing up to conventions he's most certainly not invited to, to pulling pranks on unknowing celebrities, Eric Andre is one of the biggest names in alt-comedy today, and for the first time, he brings his stand-up show to the small screen with Netflix. In Legalize Everything, Eric Andre touches on everything from embarrassing autofill messages to the theme song for "Cops." Fans of his long-running adult swim won't be disappointed—Legalize Everything proves Andre's still a comedian to be reckoned with.
1

Kevin Hart: Zero F***s Given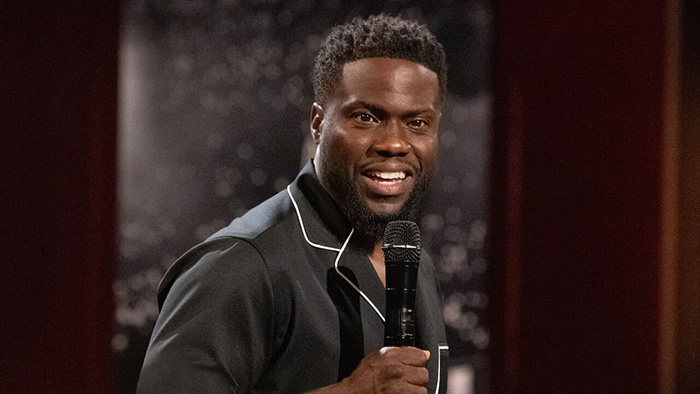 It's been a tough year for comedy specials on Netflix. With so few live events happening in 2020, the streaming service has had to go out of their way to find new specials from comedians both fresh and already beloved. So just a week ahead of Thanksgiving, they announced a brand-new Kevin Hart special would be arriving on the service, with a twist: it was filmed in Hart's living room. Don't worry—the quality of both the filmed special and the jokes themselves are as high as ever, with Hart talking about how 2020 has affected his life, his Oscars controversy, and much more. Plus, he serves everyone in the audience some brick-oven pizza.
Disclaimer: Some pages on this site may include an affiliate link. This does not effect our editorial in any way.