The Five Best VPNs For Android [October 2020]
Whether you're looking for a way to improve your security on the internet, or you're trying to get past the blockades on your company's wireless connection to access social media while at work, using a VPN (virtual private network) is an absolute must. As a tool, it makes it easy to connect to one on any of your computing devices, from your laptop to your phone, improving your security and bypassing firewalls and geoblocks alike.
However, if you're looking for a VPN, you can't make the decision lightly. Since you're routing your network data through a VPN, you'll need to make sure that the software you select is trusted and verified. Thankfully, we've taken a long hard look at all the VPNs available on Android, and selected five of our favorites that are guaranteed to keep you secure online, while also protecting the other devices in your life.
Why Use a VPN?
You've probably heard a lot about VPNs on the internet lately, and for good reason. Internet security is more important than ever before, and there is no better way to keep your information secure than by using a VPN. You don't need to be an elite hacker to respect how important VPNs are; they can even be useful for a simple layman too.
For one, virtual private networks are excellent for accessing entertainment. If you live in the United States, but there's a series you really want to watch that's exclusive to Netflix UK, this problem is easily solved. Connect up to a VPN server in the United Kingdom, and you can watch that show from your home way across the pond. This works for all sorts of other geo-restricted content, too.
You might also want to use a virtual private network for more security on the Internet. If you don't like your ISP watching your traffic or other, prying eyes seeing what you're doing on the Web, a VPN can encrypt and hide your traffic data from everyone, such as your ISP and even advertisers. This type of security is especially useful when you're using a public wireless network.
And of course, VPN could also be used for work. For example, if you're working for home, you might not have access to office files for security reasons. But, if you use your assigned username and password to log into your office's VPN, you should be able to easily access your and shared office files.
Installing VPNs on Android is easy, but you'll still want to know how to set them up before you pick one. Make sure you visit our guide to using VPNs on Android to understand how a VPN works, prior to picking from this list. With the benefits and the installation out of the way, let's look at the five best VPNs for Android in 2020.
Our Recommendation: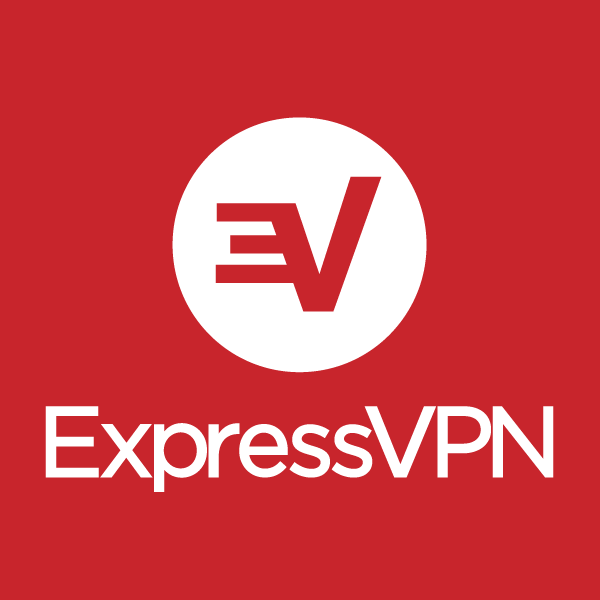 If you do a lot of streaming, or want to stream with geo-restricted content, ExpressVPN is easily one of your best options right now. ExpressVPN is one of the few virtual private networks that allow you lightning speeds while connected, making it perfect for streaming.. This is partially because the service has such a massive server infrastructure—there are actually 148 server locations in 94 countries, with each location having hundreds of servers in it. That said, when connected, you'll (usually) always be in close proximity to one of those servers, increasing response times, and thus, your connection speed. ExpressVPN actually says they have well over 2,000 individual servers.
One of the attractive features about ExpressVPN is its ease of use. After you download the application on your smartphone or on your desktop, in just a couple of taps or clicks, you can be instantly connected up to one of ExpressVPN's closest servers. You'll be able to unblock or access any of your favorite sites or content
Moreover, ExpressVPN has some of the best security practices in the industry. When you're connected to an ExpressVPN server, they keep your safe with 256-bit AES encryption and SHA256 authentication. There's DNS and IPv6 leak protection, and ExpressVPN even has an automatic kill switch in the event of a connection drop, which will keep all of your data and privacy safe. The company has some excellent privacy practices as well—they don't track or log your activity, and they especially don't sell it to third-parties like many free VPNs do.
Even if you're not sure about ExpressVPN, it's still worth giving a shot. This is because—whether you sign-up on a monthly or yearly basis—ExpressVPN has its own 30-day money back guarantee. So after you buy, if you decide that you don't like what they have to offer, you can get all of your money back—no questions asked.
If you follow the link above, you can save up to 49 percent on your ExpressVPN subscription and get three months free. ExpressVPN is by far one of the best VPNs on the market today, especially for media consumption, so if you're ready to quite reading and get to streaming, sign up now.
Runner Up: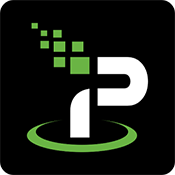 IPVanish tries to offer the perfect blend between security and fast Internet speeds. They offer your standard 256-bit AES encryption key and SHA256 authentication, keeping you completely anonymous online. IPVanish keeps your Internet speeds relatively quick with the 1,200 servers in their network as well. Both of those features combined make IPVanish particularly an excellent option on public WiFi—keep your data protected and maintain fast Internet speeds. One of the features that we like most about IPVanish is that they have a zero logs policy. That means that IPVanish themselves aren't even logging your data—you really are 100% anonymous!
Overall, IPVanish is one of the highest-rated VPNs for a reason, and if you're at all curious in internet security, we highly recommend it.
Everyone else
StrongVPN is actually one of the more unique virtual private networks on our list, and that's because they focus on security more than everything else. They actually have some of the strongest security in the industry right now—on top of the 256-bit AES encryption key and SHA256 authentication, you're also protected with a 2048-bit RSA encryption key. With that and support for various other security protocols, your data will stay protected no matter what.
Now, the drawback is that StrongVPN's service is a little spotty. Due to all of the extra encryption, actual download and upload speeds can be extremely slow, not to even mention that they only have around 750 servers worldwide in their network. It really depends on what you're looking for—fast speeds or top tier security practices?
NordVPN is another excellent option for those that are looking to maintain or better their actual download and upload speeds while on a virtual private network. Typically, VPNs will slowdown your connection because of the extra encryption and due to not having enough servers to support demand and responsiveness. NordVPN is the opposite—with over 4,000 servers in their network, download and upload speeds stay fast. And with 256-bit AES encryption and SHA256 authentication, NordVPN hides your traffic and what you're doing on the Internet from everyone, even your ISP. That means you might actually experience faster speeds, since your ISP won't be able to identify what services to throttle on your network.
We really like NordVPN because it's one of the cheaper services on the market, but it's also risk-free because of their own 30-day money back guarantee. Don't like what they have to offer? NordVPN will refund you in full within their 30-day window.
CyberGhost VPN is another favorite for top tier security and fast traffic speeds, as they have well over 3,000 servers in their network that keep your IP hidden and your data protected with 256-bit AES encryption. The VPN is great for keeping your data hidden from your ISP, hackers, and even "tech-savvy teens" farming for data on public WiFi. CyberGhost will be able to unblock any geo-restricted content, and you'll even be able to bypass your own company's web filters. We particularly like CyberGhost VPN because it's available across the board — not only can you use it on Android, but Windows, Mac, iOS, Linux, and on a router as well.
Cyberghost actually is pretty flexible with their own money back guarantee, offering if for 45 days from time of purchase instead of the standard 30.
Verdict
Any one of these virtual private networks will work with what you need to do; however, ExpressVPN is probably the best on this list due to the amount of servers available in its network. With well over 4,000, you shouldn't experience any connection slowdowns or overcrowding. On top of that, ExpressVPN is essentially risk-free — sign up for a subscription and don't like it? ExpressVPN will give you your money back as part of its 30-day money back guarantee.
Do you have a favorite virtual private network service? Let us know in the comments section below. We'd love to hear from you!
Disclaimer: Some pages on this site may include an affiliate link. This does not effect our editorial in any way.