The Best War Movies on Netflix [November 2019]
For a genre that should be simple enough to narrow down into one idea, films about war are complicated, often offering different viewpoints on war based around when the film was developed. War films developed during World War II often took the form of propaganda for the Allies, with documentary films like Why We Fight or Edge of Darkness being developed to support war efforts in the 1940s. Even throughout the 1950s and onward, films surrounding war saw the heroes as the paragons of American culture, very rarely critiquing war.
Since the 1970s, films about war have become a far more varied genre. Anti-war films, comedy or satire films, and biopics have all been crafted out of the general wartime film, offering those who seek a deeper understanding of war content their chance at watching a film. If you're looking to explore the vast genre of war films on Netflix, here are our fifteen favorite films currently streaming for November 2019.
One of Spielberg's best films of the past decade, Lincoln is a brilliant epic historical drama, following President Abraham Lincoln (Daniel Day-Lewis) through the final four months of his life, including the end of the Civil War and his efforts to have the Thirteenth Amendment to the Constitution passed and ratified by Congress. The film is worth watching for plenty of reasons—the script by Tony Kushner, based on the book Team of Rivals; Spielberg's direction; and the supporting cast, which include Tommy Lee Jones, Sally Field as Mary Todd, and Joseph Gordon-Levitt. The real reason to watch the film, however, is for Daniel Day-Lewis. His now-penultimate performance before retiring in 2017, Day-Lewis brings everything you could want as Lincoln to the table. The film earned Day-Lewis his third Best Actor award from the Oscars, making him the first actor to do so.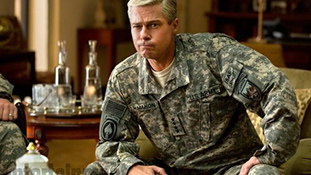 Nothing can poke more fun at institutions than satire, and the Netflix Original War Machine sets out to do just that. Written and directed by David Michôd and starring an ensemble cast including Brad Pitt, Tilda Swinton, Anthony Hayes, Anthony Michael Hall, Topher Grace, Ben Kingsley, Will Poulter, Lakeith Stanfield, and an uncredited Russell Crowe, War Machine follows a four-star US General named Glenn McMahon (Pitt), a man who has become successful and well-liked in the DC world for his leadership in Iraq. When sent to Afghanistan to prepare an assessment to end the war during the summer of 2009, McMahon finds himself struggling to convince the US government to let him win the war. Fed up with being restricted, McMahon (based on real-world general Stanley McChrystal, who wrote the book being adapted by Michôd) uses the press to try to get his way.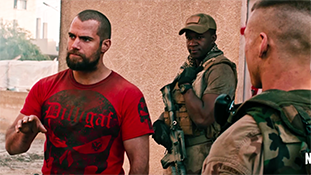 Another Netflix Original, Sand Castle leaves behind the satirical roots of War Machine to tell a haunting drama set in the backdrop of the Iraq War. The film centers around a young, inexperienced private named Matt Ocre (Nicholas Hoult, Skins, Mad Max: Fury Road), who is asked to help assist with a mission to repair a water pumping station near a rural village in Iraq. With the repair possibly taking up to weeks of time to perform, Ocre and his fellow soldiers will be forced to repair the pump without assistance from the nearby village, all while dealing with true horrors of war. The film is based on true events, inspired by writer Chris Roessner's time in the military during the 2000s.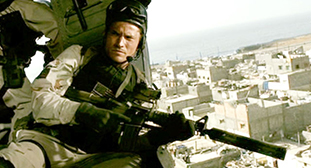 Directed by Ridley Scott, and released less than a year after Hannibal, Black Hawk Down tells the story of the 1993 raid in Mogadishu, aimed at capturing faction leader Mohamed Farrah Aidid. Based on the nonfiction book of the same name, the film follows US special forces sent into Somalia to bring food, resources, and humanitarian aid to the starving population, all while trying to destabilize the government to bring down the group. The troops use Black Hawk helicopters to lower the soldiers onto the ground, but an unexpected attack by Somalian fighters leave two helicopters down on the ground. From there, the US soldiers must struggle against the odds to survive in Somalia. Starring a A-list cast, Black Hawk Down won two Academy Awards and was a box office success.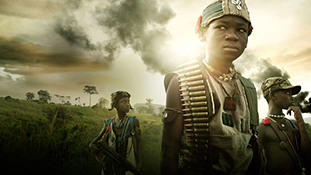 Beasts of No Nation is a Netflix Original directed by acclaimed filmmaker Cary Fukunaga, whose work on the first season of True Detective has been praised endlessly online. In his third feature-length film as director, Beasts of No Nation tells the story of a civil war in Africa, as a fierce warlord (Idris Elba) trains a young orphan named Agu (Abraham Attah) how to fight in order to join his group of guerrilla soldiers. The film is terrifyingly bleak, following Agu's loss of innocence as his brother is taken from him. The film was praised by critics for its stark portrayals of the horrors of war, and though the film was ignored by the Oscars (largely thanks to their distaste for Netflix Original films), Idris Elba did receive a nomination at the Golden Globes for his role as the Commander.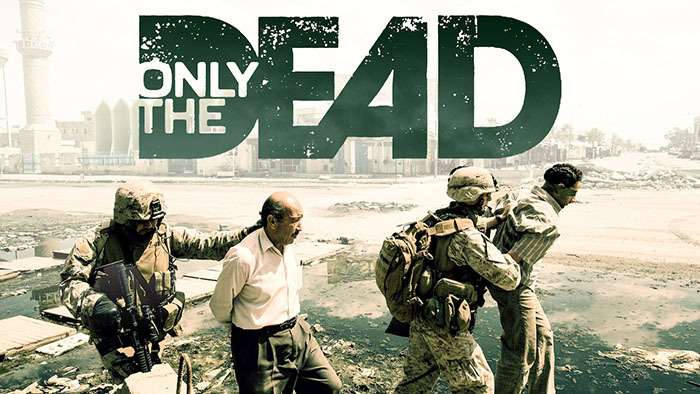 In 2003, war correspondent Michael Ware travels to Baghdad during the invasion. As he tries to find out about a brutal Al Qaeda leader, he receives a tape from Abu Musab al Zarqawi. While working for CNN, Ware was one of the few mainstream reporters to live in Iraq prior to the invasion by the American army and gained early acclaim due to his willingness to establish contacts with the
Kurdish
Peshmerga
and the Iraqi
insurgency
. This documenatry, crafted by Ware after he left CNN, is an outstanding look at his time throughout Baghdad.
9. Ken Burns: The Civil War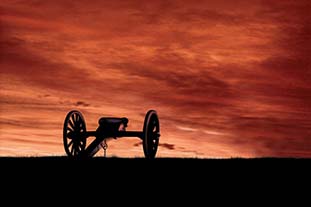 Lovers of documentaries everywhere, rejoice: one of the best, most-acclaimed docuseries of our time is streaming on Netflix right now. The Civil War is a 1990 documentary miniseries produced by Ken Burns for PBS, running nine episodes that cover the entire war from 1861 to 1865. Unfortunately, this isn't the HD remaster completed in 2015, but the original standard-definition series that originally aired in 1990. Nevertheless, even television fans unfamiliar with Ken Burns' name will be familiar with his style, having been parodied in countless works, including Community. The Civil War was watched by an average of 14 million people per episode, and at least 39 million people tuned into one episode. It's a landmark work of television, and must be experienced for any history buffs reading this article. If you're still jonesing for some Ken Burns' docs, check out The Vietnam War, also streaming on Netflix.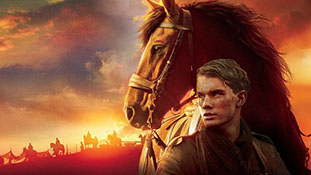 Based on the novel and play of the same name, War Horse is Steven Spielberg's 2011 adaptation that follows a solider through World War I. Albert (Jeremy Irvine) lives on a farm in the British countryside with his horse, Joey. At the outbreak of World War I, Albert and Joey are forcibly parted when Albert's father sells the horse to the British cavalry. Against the backdrop of the Great War, Joey begins an odyssey full of danger, joy and sorrow, and he transforms everyone he meets along the way. Albert, unable to forget his equine friend, searches the battlefields of France to find Joey and bring him home. The film received positive reviews upon release, becoming a box office success and being nominated for Best Picture.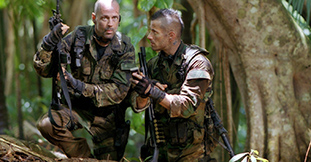 Antoine Fuqua earned himself plenty of attention with his critically-acclaimed 2001 crime-thriller Training Day, and though Tears of the Sun, his 2003 follow-up, didn't garner the same amount of critical attention as the earlier film, it still found some defenders—including legendary late critic Roger Ebert. The film follows a Navy SEAL officer named A.K. Waters (Bruce Willis), who is assigned to lead a team of soliders into the Nigerian jungle after a milirary coup d'etat leaves the Nigerian president murdered and Dr. Lena Kendricks trapped with hostile forces. When Waters finds Kendrick deep inside Nigeria's borders, the doctor refuses to leave her patients alone, fearing they'll be slaughtered by the rebels who have taken over. With the US government losing patience and Nigerian forces moving in, Waters and his team agree to help Kendrick get the refugees to safe ground.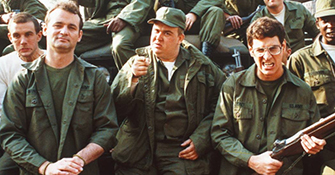 Ivan Reitman and Bill Murray's second time working together on a film came together in Stripes, the 1981 comedy about joining the army. In Stripes, we get our first taste of the pairing that would be Reitman, Murray, and Harold Ramis, a pairing that would come together in 1984 to produce Ghostbusters, with Reitman behind the camera, Ramis writing the script, and both Ramis and Murray on screen. Stripes began life as a Cheech and Chong film about joining the army, but when the duo demanded full creative control, Stripes translated into a comedy about signing up and shipping out. When John Winger (Murray) loses his job, car, girlfriend, and apartment all in one day, he decides to throw it all away and join the army. Accompanied by Russell Ziskey (Ramis), the two head to a recruiting office and soon find themselves at basic training. The film features Warren Oates, John Candy, John Larroquette, Sean Young, and Judge Reinhold in supporting roles.
30 Best Kids Movies on Netflix [Fall 2019]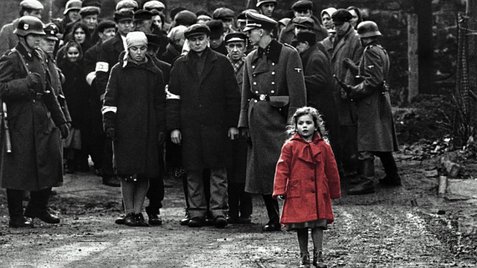 Steven Spielberg is, perhaps, one of the most famous filmmakers in the world, and though his resume isn't perfect, no one has made as many incredible, jaw-dropping films as he has. From crafting the original blockbuster with Jaws to recreating dinosaurs with Jurassic Park, it's obvious that the man has more movie magic in his body than any living director. Schindler's List isn't one of his feel-good films, but it is an incredible document to the life of Oskar Schindler, a German businessman and member of the Nazi party who is credited with saving the life of 1,200 Jewish men and women during the Holocaust by employing them. Liam Neeson portrays Schindler in a spellbinding performance, with Ben Kingsley, Ralph Fiennes, and Caroline Goodall all appearing in supporting roles. At 195 minutes, it's one of the longest films on our list (beaten only by The Godfather Part II below), but it's a must-see for any and all film completionists or historical buffs.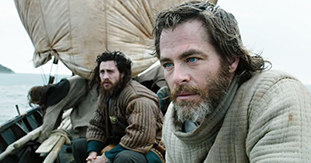 Directed by David Mackenzie (Hell or High Water), Outlaw King is a must-watch for any fans of Braveheart. Essentially taking place nearly directly after the conclusion of the 1990s Mel Gibson hit, the film follows Robert the Bruce (Chris Pine), as he, John Comyn, and other Scottish nobility surrender to the English outside of Stirling Castle. When King Edward I agrees to give the Scottish nobility their land back in exchange for homage, Bruce is wedded to the king's granddaughter, Elizabeth de Burgh. Following years of unhappiness and unrest between the British and Scottish, however, Bruce is forced to lead another revolt—and pays dearly by being led into exile from England.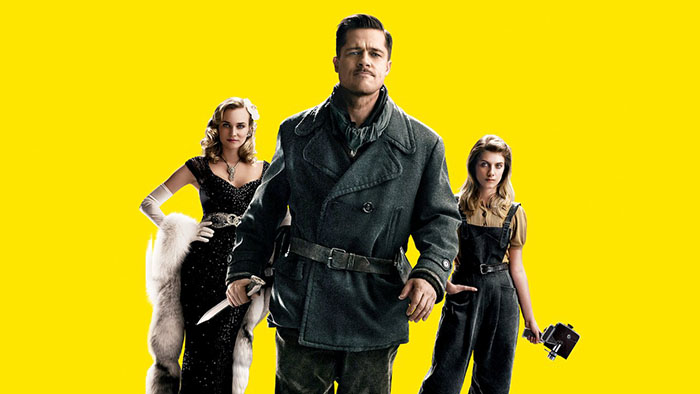 Often considered one of Tarantino's best late-period works, Inglourious Basterds is a tense, comedic, and bloody alternate history of World War II, following two assassination attempts against Hitler. Allied officer Lt. Aldo Raine (Brad Pitt) assembles a team of Jewish soldiers to commit violent acts of retribution against the Nazis, including the taking of their scalps. He and his men join forces with Bridget von Hammersmark, a German actress and undercover agent, to bring down the leaders of the Third Reich. Their fates converge with theater owner Shosanna Dreyfus, who seeks to avenge the Nazis' execution of her family. The film is notable for the performance of Christoph Waltz as Hans Landa, which allowed for his career to absolutely skyrocket following the release of the film.
2. The Boy in the Striped Pajamas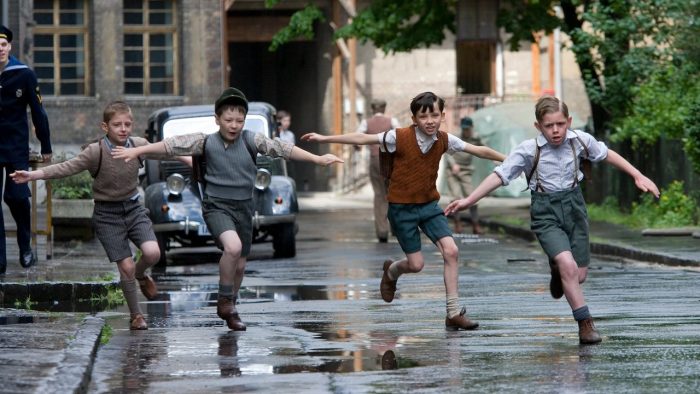 Based on the novel of the same name,
The Boy in the Striped Pajamas
is a film that requires a box of tissues nearby. During World War II, 8-year-old Bruno (Asa Butterfield) and his family leave Berlin to take up residence near the concentration camp where his father (David Thewlis) has just become commandant. Unhappy and lonely, he wanders out behind his house one day and finds Shmuel (Jack Scanlon), a Jewish boy
of his age. Though the barbed-wire fence of the camp separates them, the boys begin a forbidden friendship, oblivious to the real nature of their surroundings.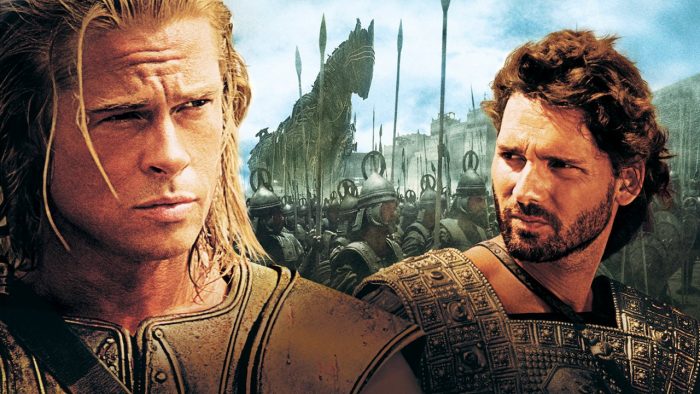 Based on Homer's "Iliad," this epic portrays the battle between the ancient kingdoms of Troy and Sparta. While visiting Spartan King Menelaus (Brendan Gleeson), Trojan prince Paris (Orlando Bloom) falls for Menelaus' wife, Helen (Diane Kruger), and takes her back to Troy. Menelaus' brother, King Aga
memnon (Brian Cox), having already defeated every army in Greece, uses his brother's fury as a pretext to declare war against Troy, the last kingdom preventing his control over the Aegean Sea.
Disclaimer: Some pages on this site may include an affiliate link. This does not effect our editorial in any way.