The Best War Movies on Netflix [March 2021]
For a genre that should be simple enough to narrow down into one idea, films about war are complicated, often offering different viewpoints on war based around when the film was developed. War films developed during World War II often took the form of propaganda for the Allies, with documentary films like Why We Fight or Edge of Darkness being developed to support war efforts in the 1940s. Even throughout the 1950s and onward, films surrounding war saw the heroes as the paragons of American culture, very rarely critiquing war.
Since the 1970s, films about war have become a far more varied genre. Anti-war films, comedy or satire films, and biopics have all been crafted out of the general wartime film, offering those who seek a deeper understanding of war content their chance at watching a film. If you're looking to explore the vast genre of war films on Netflix, here are our fifteen favorite films currently streaming for March 2021.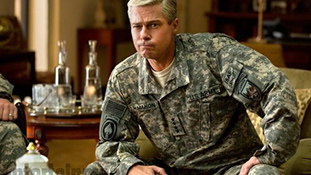 Nothing can poke more fun at institutions than satire, and the Netflix Original War Machine sets out to do just that. Written and directed by David Michôd and starring an ensemble cast including Brad Pitt, Tilda Swinton, Anthony Hayes, Anthony Michael Hall, Topher Grace, Ben Kingsley, Will Poulter, Lakeith Stanfield, and an uncredited Russell Crowe, War Machine follows a four-star US General named Glenn McMahon (Pitt), a man who has become successful and well-liked in the DC world for his leadership in Iraq. When sent to Afghanistan to prepare an assessment to end the war during the summer of 2009, McMahon finds himself struggling to convince the US government to let him win the war. Fed up with being restricted, McMahon (based on real-world general Stanley McChrystal, who wrote the book being adapted by Michôd) uses the press to try to get his way.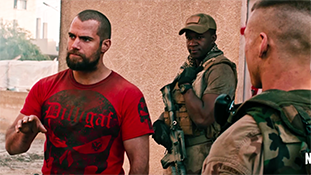 Another Netflix Original, Sand Castle leaves behind the satirical roots of War Machine to tell a haunting drama set in the backdrop of the Iraq War. The film centers around a young, inexperienced private named Matt Ocre (Nicholas Hoult, Skins, Mad Max: Fury Road), who is asked to help assist with a mission to repair a water pumping station near a rural village in Iraq. With the repair possibly taking up to weeks of time to perform, Ocre and his fellow soldiers will be forced to repair the pump without assistance from the nearby village, all while dealing with true horrors of war. The film is based on true events, inspired by writer Chris Roessner's time in the military during the 2000s.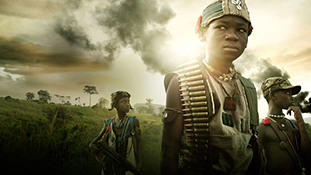 Beasts of No Nation is a Netflix Original directed by acclaimed filmmaker Cary Fukunaga, whose work on the first season of True Detective has been praised endlessly online. In his third feature-length film as director, Beasts of No Nation tells the story of a civil war in Africa, as a fierce warlord (Idris Elba) trains a young orphan named Agu (Abraham Attah) how to fight in order to join his group of guerrilla soldiers. The film is terrifyingly bleak, following Agu's loss of innocence as his brother is taken from him. The film was praised by critics for its stark portrayals of the horrors of war, and though the film was ignored by the Oscars (largely thanks to their distaste for Netflix Original films), Idris Elba did receive a nomination at the Golden Globes for his role as the Commander.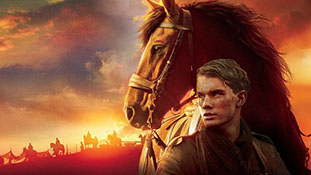 Based on the novel and play of the same name, War Horse is Steven Spielberg's 2011 adaptation that follows a soldier through World War I. Albert (Jeremy Irvine) lives on a farm in the British countryside with his horse, Joey. At the outbreak of World War I, Albert and Joey are forcibly parted when Albert's father sells the horse to the British cavalry. Against the backdrop of the Great War, Joey begins an odyssey full of danger, joy and sorrow, and he transforms everyone he meets along the way. Albert, unable to forget his equine friend, searches the battlefields of France to find Joey and bring him home. The film received positive reviews upon release, becoming a box office success and being nominated for Best Picture.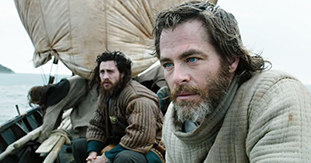 Directed by David Mackenzie (Hell or High Water), Outlaw King is a must-watch for any fans of Braveheart. Essentially taking place nearly directly after the conclusion of the 1990s Mel Gibson hit, the film follows Robert the Bruce (Chris Pine), as he, John Comyn, and other Scottish nobility surrender to the English outside of Stirling Castle. When King Edward I agrees to give the Scottish nobility their land back in exchange for homage, Bruce is wedded to the king's granddaughter, Elizabeth de Burgh. Following years of unhappiness and unrest between the British and Scottish, however, Bruce is forced to lead another revolt—and pays dearly by being led into exile from England.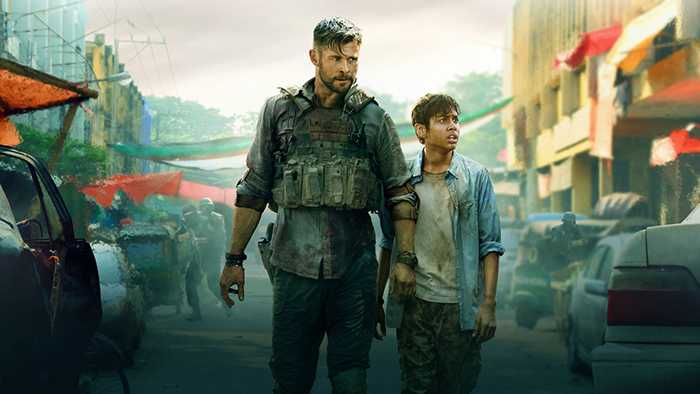 One of Netflix's most popular original films, Extraction reunites Avengers star Chris Hemsworth with producers Joe and Anthony Russo, who bring this gritty action tale to the small screen. The film follows Tyler Rake, a black-market mercenary who has nothing to lose, as he is hired to rescue the kidnapped son of an imprisoned international crime lord. But in the murky underworld of weapons dealers and drug traffickers, an already deadly mission approaches the impossible. The action in particular is well-done, enough to prompt Extraction to become Netflix's most viewed movie of all time. Naturally, a sequel is in development.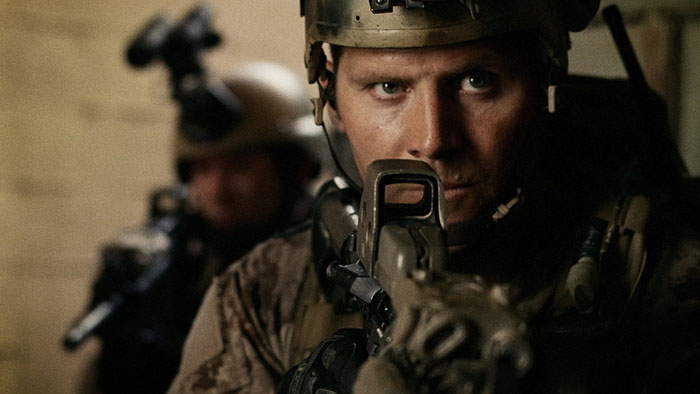 When their latest mission leads to the discovery of a deadly terrorist plot against the US, an elite team of Navy SEALs sets out on a global manhunt. As the men of Bandito Platoon race to stop an attack that could kill or maim thousands of American civilians, they must balance their commitment to their duty and family back home. Each new piece of intelligence they gather reveals a shocking twist to the plot as they track the terrorist ring to the U.S.- Mexico border. Though the film received mixed-to-negative reviews from critics, the film was a huge success at the box office, making more than $80 million on a $12 million budget.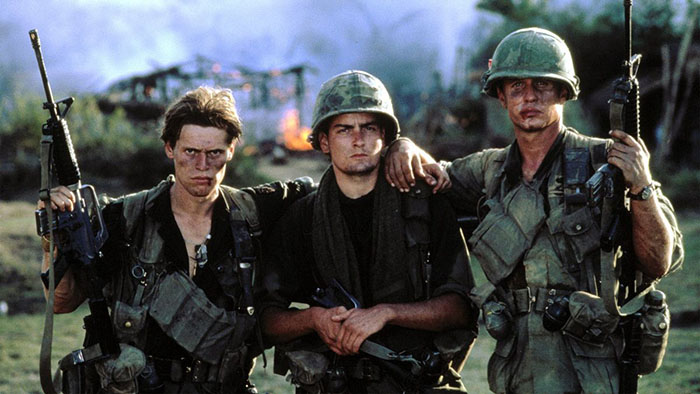 Oliver Stone's critically-acclaimed 1986 anti-war film is one of the best of the genre, winning four Academy Awards following its release including Best Picture and Best Director. Chris Taylor (Charlie Sheen) leaves his university studies to enlist in combat duty in Vietnam in 1967. Once he's on the ground in the middle of battle, his idealism fades. Infighting in his unit between Staff Sergeant Barnes (Tom Berenger), who believes nearby villagers are harboring Viet Cong soldiers, and Sergeant Elias (Willem Dafoe), who has a more sympathetic view of the locals, ends up pitting the soldiers against each other as well as against the enemy.
2

USS Indianapolis: Men of Courage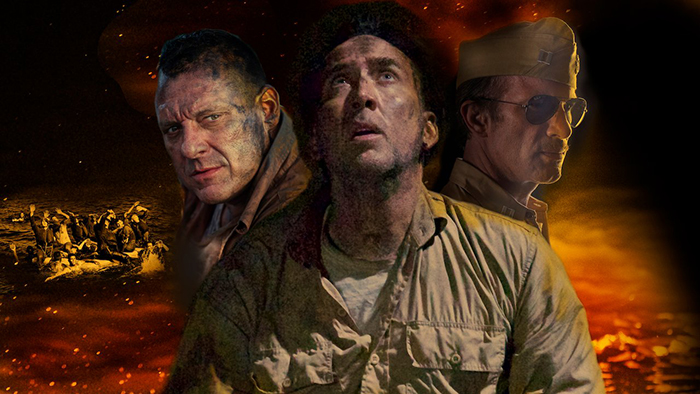 In 1945, the Portland-class heavy cruiser USS Indianapolis, commanded by Captain Charles McVay (Nicolas Cage), delivers parts of the atomic bomb that would later be used to bomb Hiroshima at the end of World War II. While patrolling in the Philippine Sea, on July 30 in 1945, the unescorted ship is torpedoed and sunk by the Imperial Japanese Navy (IJN) submarine I-58, taking 300 crewmen with it to the bottom of the Philippine Sea, while the rest climb out of the ship and were left stranded at sea for five days without food and water in shark-infested waters.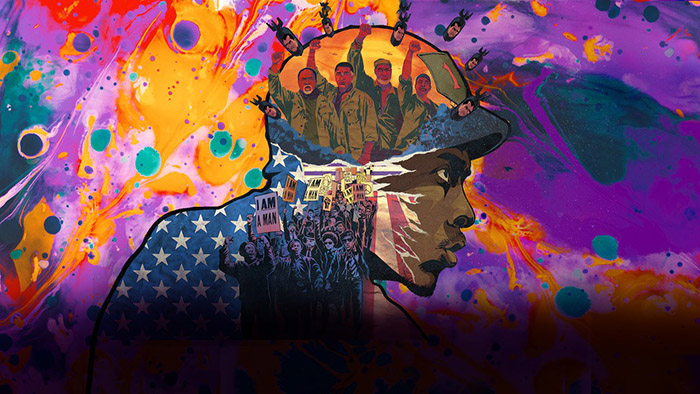 Spike Lee is one of the most prominent Black directors in Hollywood, with both his own films and his production company helping to push for diversity in the film sphere. His newest film was originally slated to have a theatrical run before coming to Netflix, but instead, the film skipped right to the streaming service. That didn't stop the film from becoming one of the most acclaimed new releases of 2020 and it's most certainly worth revisiting in 2021 if you missed it. The film follows four African American veterans from the Vietnam war, who battle both the forces of man and nature after returning to Vietnam to seek the remains of their fallen squad leader and the gold fortune he helped them hide. The film stars Delroy Lindo (The Good Fight), Jonathan Majors, and the late, great Chadwick Boseman.
Disclaimer: Some pages on this site may include an affiliate link. This does not effect our editorial in any way.