Best Website Builders for Businesses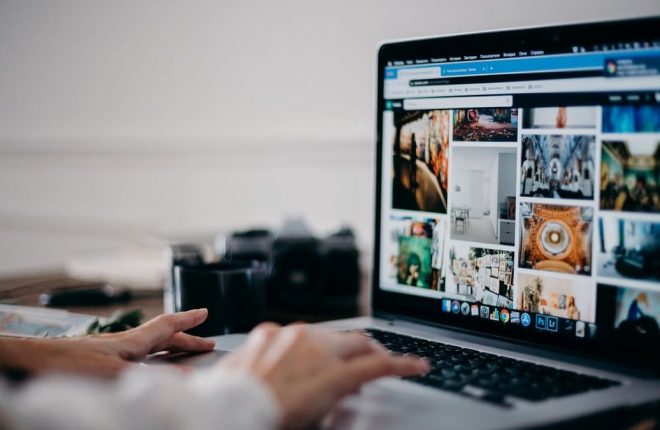 Having your own website for your business is crucial in increasing your online visibility. Website builders are a perfect solution for this, especially if you're just starting out in the business world. The problem, though, is which ones you should trust.
With so many website builders today, it often gets hard for start-up businesses to know which one is the right solution for them. While there is no one-size-fits-all website builder, there are a few that stood out in the market the most due to the impressive features that they have, which makes creating a website for your business a lot easier. Here are some of them.
The most well-known website creation tool in the world is WordPress.org. Sometimes referred to as self-hosted WordPress, this popular tool powers more than 43% of all websites on the internet. The website builder WordPress is open source and free. In comparison to the other online website builders on this list, this indicates that you have the most control over your website.
WordPress provides you with the highest level of privacy because you are the sole owner of your website, free from outside interference. Here, You have total control over every element of your website and online presence using WordPress. Any form of website can be built with it. For instance, a commercial or corporate website, an eCommerce store, discussion forums, social networks, membership websites, landing pages, and more. For the style of your website, you can choose from thousands of premium pre-made WordPress themes.
Alternatively, you can use one of the well-known drag-and-drop WordPress page builders like SeedProd or Divi, which make it simple to develop your own unique websites using a drag-and-drop editor (no coding needed). This is the rationale behind the widespread use of WordPress as a website builder by well-known websites like WhiteHouse.gov (US Government), CNN, The New York Times, Microsoft, and many other small enterprises. Unlike the other website builders on our list, though, you must host your own website with a WordPress hosting account (this is a lot easier than it sounds).
Web.com is a pioneering and well-known website builder for small enterprises too. They provide inexpensive, user-friendly website construction tools, making it possible for anyone to create a website without any coding experience. Web.com provides non-technical business owners with a robust drag-and-drop website builder that is simple to use. You can choose from among their tens of thousands of exquisite pre-built website templates and easily alter the design to suit your brand's requirements.
It is possible to add photo galleries, movies, testimonial sliders, contact forms, map locations, social media links, and more to the builder's many strong features. Your website can have an indefinite number of pages, and you can independently alter each page's appearance. Their website themes are all fully responsive to mobile devices, and you can even change the design to fit different devices (desktop, tablet, and mobile phones).
What's more, you may add up to 50 products using their eCommerce capabilities, collect credit card payments online securely, track and manage orders, provide discounts, and more. A free domain name, business email address, autosave and backup functions, website security software, SEO tools, website analytics, and other potent website tools are included with all Web.com services. You can contact their online professionals whenever you need assistance thanks to their unlimited phone and chat support. In addition to the website builder, they also provide bespoke web design services, where a professional can create your full website for a very low cost.
Another well-known cloud-based website builder is Wix.com. It combines simplicity of use together with a strong collection of functionality so you can quickly design your website. Wix serves as the website builder for more than 1.9 percent of all websites. You won't have to pay for hosting because Wix is a completely hosted platform. You have access to hundreds of templates from which to determine the look of your website.
With their user-friendly drag-and-drop site builder, each template can be completely customized. Additionally, Wix has created an artificial design intelligence (Wix ADI) that can create a stunning website for you. Wix offers a ton of layouts, but it also has a ton of premium and free apps that you can add to your website. You may upgrade your website with these apps by adding new features and functionality. Some of them were made by Wix, while others were developed by outside parties.
Wix provides a free plan with constrained storage and bandwidth. To test out their drag-and-drop website builder, you can use this plan. If you decide to keep your website, you might wish to upgrade to a premium plan because it does not come with a domain name. All Wix plans provide a free SSL, but you must activate it for your website.
For marketers and small business owners, HubSpot Website Builder is a robust content management system. You may give your users a customized digital experience by combining the strength of their drag-and-drop website builder, marketing automation tools, and CRM. It is well known that HubSpot is one of the top CRM and marketing automation platforms in the globe. After hearing the worries of small businesses, they made the decision to develop an all-in-one website builder that enables you to construct a website in a matter of minutes (without hiring a developer).
Their conversion-optimized website templates allow you to swiftly create a website that generates results. As an alternative, you can utilize their simple drag-and-drop builder to quickly create a unique website design. The best feature of HubSpot's website builder is that you can run adaptive testing using up to five different versions of a page, and HubSpot will track and serve the one that performs the best.
Furthermore, the HubSpot website builder works perfectly with their CRM platform, allowing you to use customer data to create a wholly unique digital experience for each website visitor. Numerous other strong features are also included, such as support for multilingual content, robust analytics, blogging capabilities, live chat software, and email marketing. One of the top business website builders on this list for marketers and small organizations is HubSpot, given its integrated marketing platform.
If you're looking for a website builder to start your online store, WooComerce is the one for you. It is a WordPress-based open-source eCommerce platform. Due to the total control that it grants you over your website, WooCommerce is the finest website builder for eCommerce sites. You can create a profitable online store with it because it has every feature you could possibly need. You can combine WooCommerce Payments with over 83 additional payment processors, including Stripe, PayPal, Square, Authorize.net, AmazonPay, AfterPay, Klarna, Apple Pay, Google Pay, and more, to accept payments online.
WooCommerce doesn't impose additional transaction costs if you decide to use other payment methods, in contrast to Shopify. Additionally, they provide dozens of extensions to assist you with managing inventory, sales tax, fulfillment, shipping, delivery, and just about every other part of running a store. With the help of SeedProd, you can construct unique sales funnels and product landing pages; AffiliateWP, an affiliate network; TrustPulse, real-time social proof; Advanced Coupons, free shipping or BOGO promotions; WholeSale suite, special wholesale prices; BuildWooFunnels, order bumps and upsells; and pretty much anything else you can think of.
All well-known analytics platforms, live chat programs, help desk programs, and conversion optimization tools are all easily integrated with WooCommerce, and by utilizing the OptinMonster plugin for WooCommerce, you can increase gamification to lower cart abandonment and increase sales conversions.
One of the biggest web hosting companies in the world, HostGator, developed the well-known online website builder known as Gator. The Gator Builder is the ideal website builder for small businesses because it offers an all-in-one website construction and hosting solution. With this website builder, You don't have to worry about the software, upgrades, or backups because it is a fully hosted platform. You receive a simple website builder with access to 200+ high-quality website design templates.
Each design includes straightforward customization options that you may set up directly in the builder. A straightforward point-and-click interface allows you to change any item on a page. Additionally, you may drag and drop frequently used objects like contact forms, photo galleries, videos, text, and columns. Additionally, Gator provides you with access to a built-in collection of stock photographs so you can locate and include lovely images on your website.
A free custom domain name for your website is offered with every subscription plan. The eCommerce package also offers the option to set up an online store and conduct online sales of your goods. Since Gator is a paid service, neither your data nor any advertisements are displayed on your website.
Zyro is a robust and reasonably priced website builder created by the same group as Hostinger. They provide a simple drag-and-drop website builder, free hosting, and discounted premium plans of 72% when using the WPBeginner Zyro promo code. Because of this, Zyro is a fantastic option for anybody wishing to create a website with a low-cost website builder. What you'll love about this is that you may build a website with it without knowing any code or graphic design.
Their user-friendly and potent design tools make it simple for anyone to create aesthetically pleasing websites. It includes a logo builder, helpful AI tools, and a ton of ready-to-use website designs. Additionally, you can get free access to more than a million high-quality photos. The best thing about Zyro is how reasonably priced it is. Zyro is your best option if you're a tiny business or artist on a tight budget. Pricing for their free website builder starts at $2.61 a month.
Don't let the affordable price fool you into thinking that this website builder software isn't effective. They are dependable and have high uptime. You receive new, potent features with every plan. You can obtain marketing integrations like Google Analytics, Facebook retargeting, visitor remarketing, etc., on the Unleashed plan, for instance. They also provide eCommerce options that let you add an infinite number of products, receive payments online, provide discount coupons, manage orders and inventory, and even link your store to Shopify, Instagram, and Amazon.
Domain.com offers several website solutions, such as web hosting, website builders, business email, and others. Their drag-and-drop website builder enables you to quickly construct a blog, an eCommerce website, or even a small company website. You can start with one of their many expertly created templates and then modify it with a straightforward drag-and-drop interface to fit your brand.
For mobile, tablets, and desktop computers, all Domain.com website builder designs have been optimized. This implies that all devices will display your website beautifully. It has all the robust features you would anticipate from a well-known website builder, such as free SSL certificates with all plans, eCommerce capabilities, the ability to add a blog to any website, and website statistics. You also receive tax management, discounts & discounting, inventory management, and many other strong features with their eCommerce plan. For technical support, they also provide live chat and phone customer service, making it simple for you to get going.
BigCommerce allows you to quickly build a scalable online store. It has all the necessary functionality built in, allowing you to maintain low overhead and good margins. Since BigCommerce is a fully hosted eCommerce solution, you won't need to worry about website upgrades, security, or speed. To free you up to concentrate on expanding your business, they take care of the server and technical aspects for you. BigCommerce features native integration with WordPress, which makes it different from other hosted eCommerce solutions and enables you to benefit from WordPress' flexibility and headless eCommerce capability at the same time.
To put it simply, your website will be quick and secure regardless of how much traffic it receives. This website builder connects with all of the widely used payment processors, including Apple Pay, PayPal, Square, Amazon Pay, Visa Checkout, Chase Pay, Ayden, and Stripe (for credit cards and ACH transactions). BigCommerce doesn't charge a transaction fee for you to use these payment gateways, in contrast to Shopify. Using their simple drag-and-drop website builder, you can start with one of their numerous pre-made website themes and modify it to suit your needs. Numerous tools, like cart abandonment, enhanced product search, product reviews, coupons, and more, are included with BigCommerce to manage conversion rate optimization. You can link with third-party programs from their app store for more features.
Best Full Desk Mouse Pads
Read Next