The Best Sites to Cartoon Yourself For Free [September 2020]
If you like using social media and chat apps to communicate with family and friends, then you've probably heard of cartooning. That's when you create a cartoon avatar of yourself to use on chat apps and sites. Cartooning is a fun and creative way to make new avatars for your online presence, and there are lots of free sites that will let you cartoon yourself without spending any money. In this article, I will show you some of the best sites that will let you create cartoon versions of yourself (or any other image), all absolutely free.
Most of the sites I'm going to recommend handle all the work for you, and all you have to do is pick the photograph you want to use. Head and shoulders shots work best for most of these apps, bu you can use whatever picture you like.
Our Recommendation: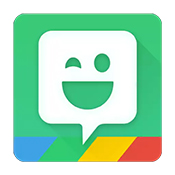 You'll need a smartphone for this one, but one of the best ways to make a cartoon version of yourself comes from Snapchat, the owners of Bitmoji. You've probably heard of Bitmoji already—you might have even already made one—but it's a great way to customize your messages on your phone. Bitmoji is best used with Snapchat, but it's not exclusive to the platform. In fact, it's built right into the standard Google keyboard on Android, and is easy to use on iOS as well.
Once you have the app installed on your phone, follow the steps provided to set up your very own Bitmoji for the first time! The service is easy to use, and constantly refreshes the clothing available for your new avatar, so you can start using it as soon as possible while also following the seasonal change.
Runner Up: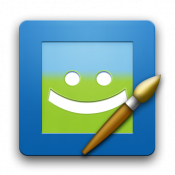 Pho.to is a pretty cool website that performs a lot of image manipulation including cartooning. What makes it one of the best sites on this list, of course, is the ability to work with any kind of image—not just portraits. The site offers a number of tools, including retouching, special effects, and "emoji"-style alteration, but to cartoon your image, you want to use their Photo Lab app. All you have to do is provide the image, their advanced software does all the work.
Everyone else
Disclaimer: Some pages on this site may include an affiliate link. This does not effect our editorial in any way.