How to Select Alternative Default Software for Windows 10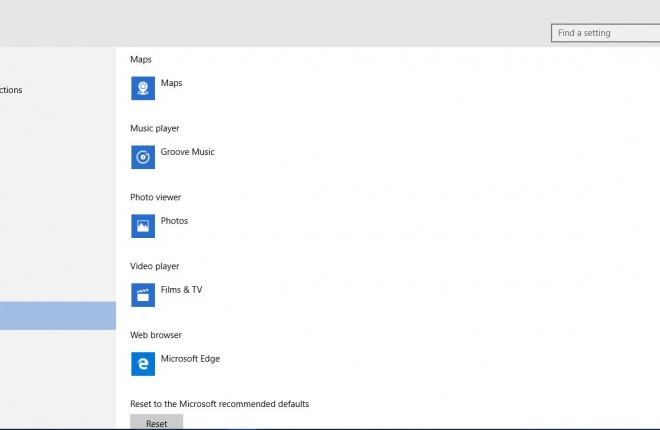 Windows 10 has its own default software for various file type categories. For example, Groove Music is the platform's default app for opening music. When you click an MP3 in File Explorer, it will open and playback in that default audio player. However, you can choose alternative programs as default software.
To open a list of your default applications, press the Start button, select Settings and click System. Then select Default apps on the menu to open your default app list in the shot below. That shows you what your default email, browser, music player, video player and photo viewer software packages are.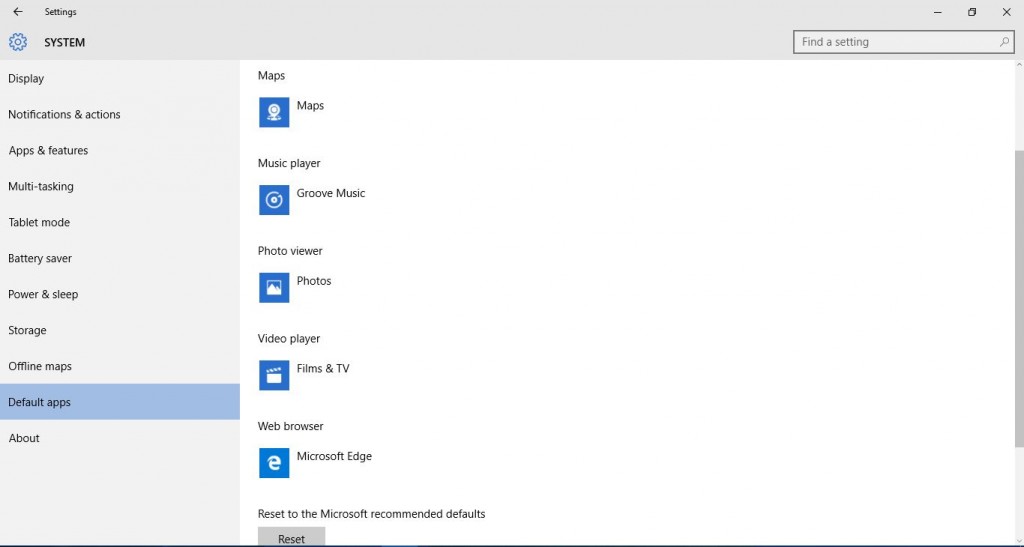 Now you can choose alternative default applications by clicking the software packages listed there. For example, click Photos to open a small menu of alternative default programs as shown below. If you have alternative photography software, such as Photoshop, it's listed there. So you can select new default software from those menus.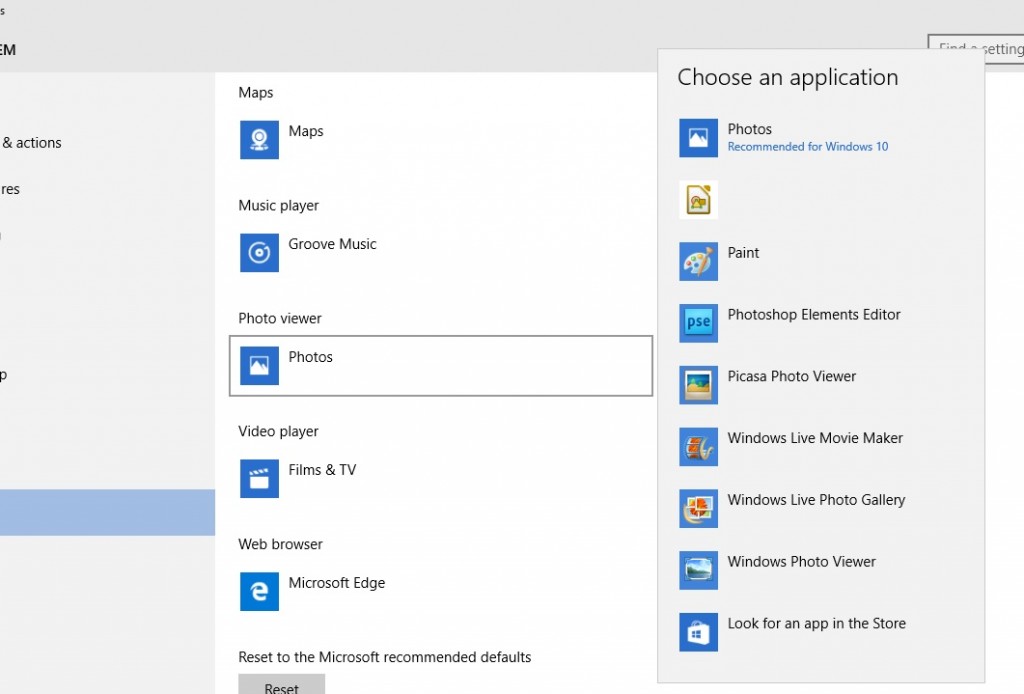 Alternatively, you could also select the Set defaults by app option at the bottom of the window. That opens the window in the snapshot directly below. The window includes a list of alternative software packages for you to select as defaults on the left. If you select a program there, it will tell you how many default file formats and protocols the package has. For example, Libre Office has 104 defaults. Choose a package there and select Set this program as default to make it the default for all its supported formats and protocols.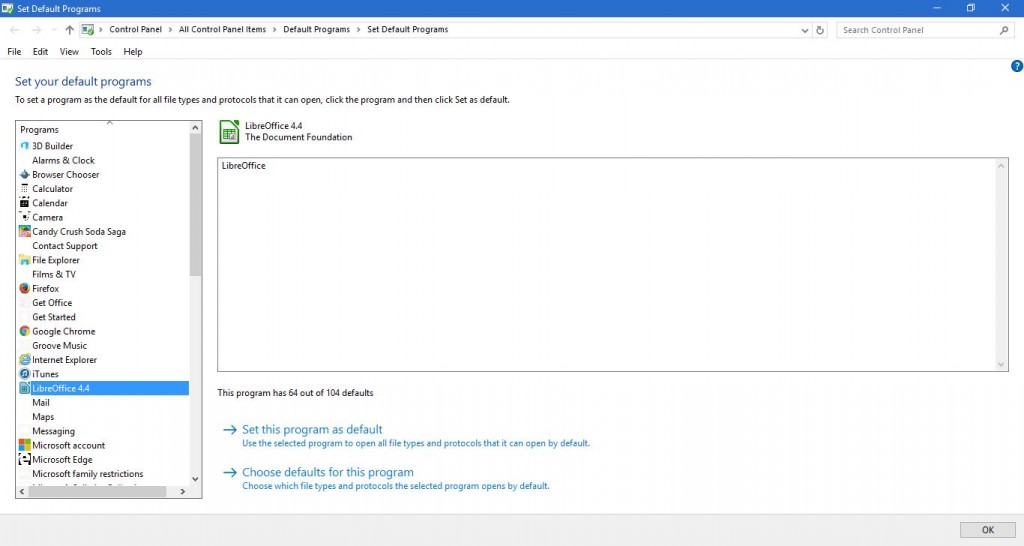 To give a specific file format a default software package, click Choose default applications by file type on the Default apps menu. That opens the window shown below that includes a list of all file formats and their default app. Click the + Choose a default button beside a file type to select an alternative default program for that file format. For example, you could select an alternative default photo app to open JPEG files with; but all the other standard image formats will still open with the original default program you selected.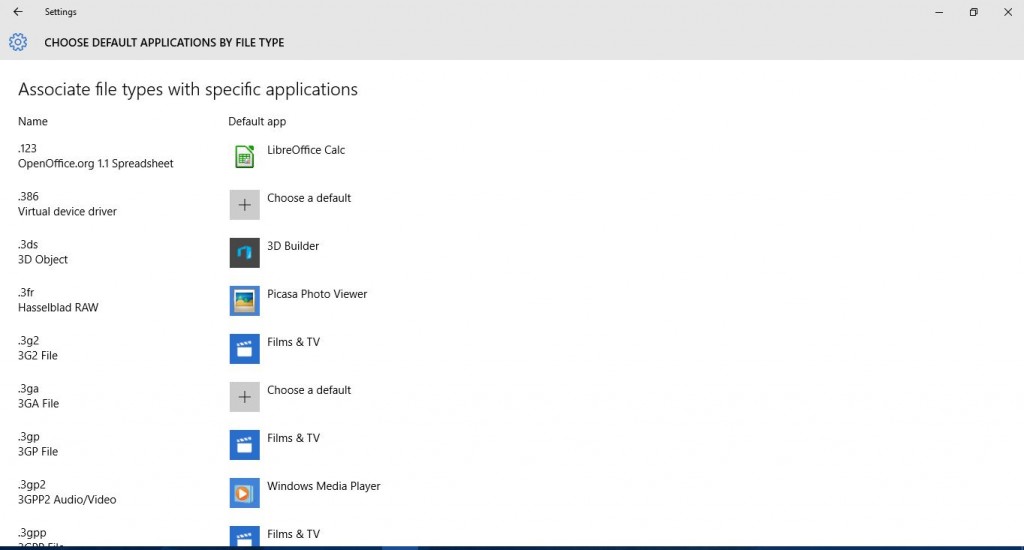 You can quickly restore the original Windows 10 default software. Press the Reset button on the main Default apps menu to revert back to the default Microsoft apps.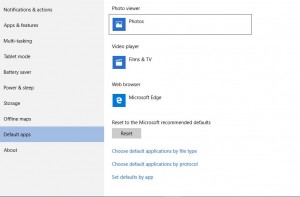 So if you happen to have any third-party packages that are better alternatives to Films and TV, Groove Music, Photos and other Windows 10 defaults, you can select them to open with all their supported file formats from the Default apps menu on Settings window. There are plenty of good freeware alternatives to Windows 10's default apps that you can find at software sites such as Softpedia.
How To Turn Data OFF And ON In Galaxy S7
Read Next