iOS 12: How to Disable Siri Suggestions in Search, Today, and the Lock Screen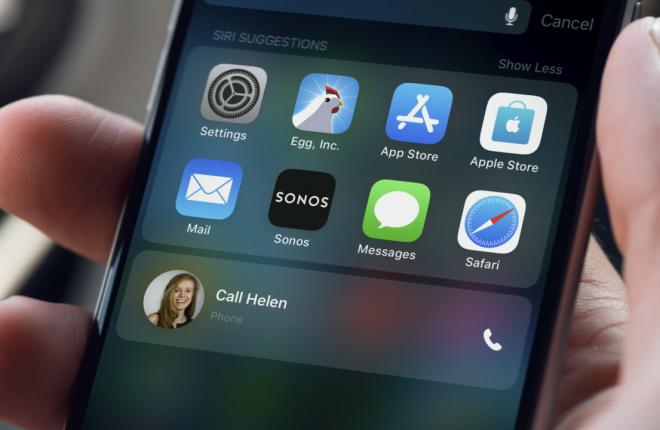 Siri Suggestions started out back in iOS 9 as a way for Apple's personal digital assistant to recommend certain apps or features as it learned how you used your iOS device. Now in iOS 12, Siri Suggestions is getting even smarter. It can work with the Siri Shortcuts feature to automatically recommend and perform certain tasks, prompt you to call a friend and wish them a happy birthday, or remind you to submit your emailed time sheet at the end of the week.
Despite this added power, not everyone wants to use Siri Suggestions, and in these cases Siri Suggestions are constantly in the way. Thankfully, you can restrict the type of information Siri Suggestions shows to you, or you can disable the feature altogether. So here's how to manage and disable Siri Suggestions in iOS 12.
Disable Siri Suggestions for the Lock Screen, Search, and Look Up
One of the most common places that you'll see unwanted Siri Suggestions is on the iOS Search Screen (the screen you see by swiping down from the home screen). Depending on the circumstance, you'll also see Siri Suggestions on your Lock Screen, and when you use the iOS Look Up feature.
To disable Siri Suggestions in any or all of these locations, follow these steps:
Open the Settings app and select Siri & Search.
Swipe down to find the section labeled Siri Suggestions.
Tap the toggle switch to disable Siri Suggestions in Search, Look Up, or the Lock Screen as desired.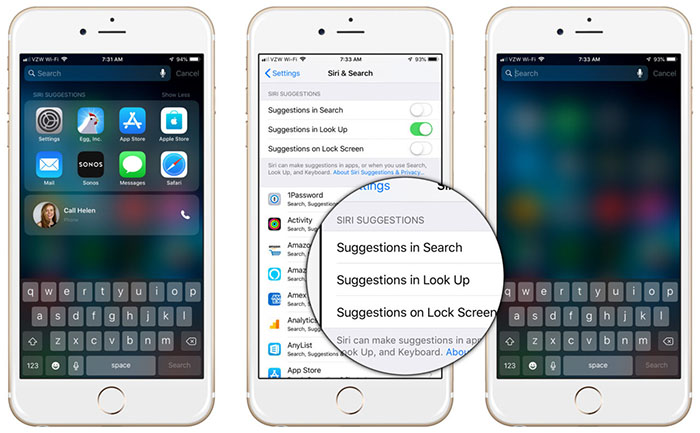 In my case, I actually don't mind seeing suggested websites and actions when I use the iOS Look Up feature, so I'll leave that one enabled. But I'll disable Siri Suggestions in Search and on the Lock Screen so that I won't see them unless I take explicit action to do so.
Disable Siri Suggestions Widget in Today
The one other place you're likely to run into Siri Suggestions is on the Today screen, as there's a dedicated widget for it. Here's how to disable that widget.
From the Today view, swipe up to reveal and select the Edit button.
On the Add Widgets screen, find Siri App Suggestions among your enabled widgets and tap the red minus icon to its left.
Finally, tap the Remove button on the right when it appears.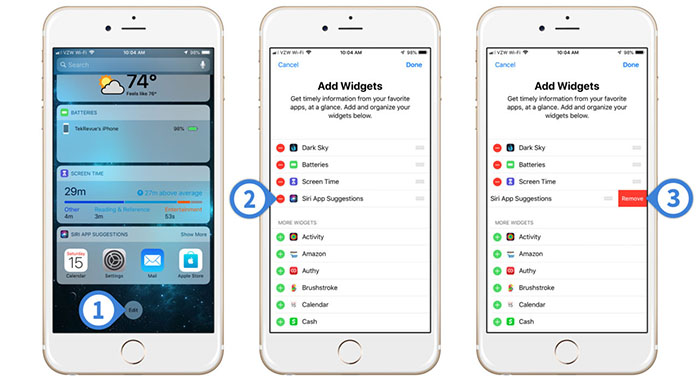 This process won't remove Siri Suggestions from your iPhone or iPad. You can always repeat the steps in both sections to turn certain Siri Suggestions features back on or add its widget back to your Today view.
Enable the iOS Invert Colors Shortcut and Save Your Eyes from a Bright iPhone Screen
Read Next