The Most Popular Female Creators on YouTube – 2020
It shouldn't come as a surprise to anyone who spends their time on their internet that YouTube is massively popular. Despite some major missteps in communication over the last year or so, YouTube is still the second-most visited site in the world, behind Google and leading in front of Facebook according to Alexa Internet's ranking system.
YouTube is the go-to place for internet video, with billions of hours of videos viewed on the service each month. There is no limit to the type of content on the platform. From gaming and technology coverage, to politics and world news; makeup tutorials and vlogs to comedy skits and home movies, YouTube is truly an "it is what you make of it"-type of website. The content you view everyday generates a certain number of recommendations, and from there, you'll find new content.
Looking through the top lists of YouTubers, though, one thing becomes obvious: outside of music video providers (ie, VEVO), the most popular content creators tend to skew male. The personality with the most subscribers on the platform, for example, is PewDiePie, a gaming-focused channel, with over 61 million subscribers; meanwhile, the most popular female creator on the platform (listed in our roundup below) only has a third of his subscriber count. Still, routinely reaching millions of viewers is something most television shows would kill for, making YouTube one of the most popular places for video consumption on the web today. However, there are some very good and popular female creators on YouTube that are worth checking out.
Truth be told, it took a while to create this list. There's no widely-available roundup of the most popular female creators on the platform, and because a large percentage of the most-subscribed accounts on YouTube are VEVO-associated or other music video accounts, it's difficult to sort through who is and isn't a popular, independent female creator.
To make this list, we looked at subscriber count, and removed the music video-based accounts (with one major exception, as you'll see below). We also used a US-based list, which does discount certain non-English speaking creators, though not everyone on this list speaks English (and, again, our list contains a major non-US exception).
The nature of YouTube makes it difficult to track the most popular creators on the platform, let alone singling out the top female video makers. Still, we hope these top 20 female YouTubers helps you find a new voice on the service, and also highlights some of the incredible, often-discounted work that women are doing on YouTube. It's certainly possible that a creator slipped through our ranking as well, though we did our best to ensure that as many voices as possible were included on the list. Without further ado, these are the top twenty most popular female YouTubers on the platform.
You might find these other TechJunkie articles intersting as well:
Do you have any favorite female YouTube channels? If so, please tell us about them in the comments below!
20

Natalie Alzate (Natalies Outlet)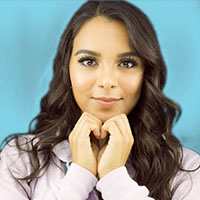 Kicking off our list at number 20, we have Natalie Alzate, better known as Natalies Outlet, who carries nearly nine million subscribers as of writing. Natalie is known for creating entertaining videos of all types, from filmed pranks and do-it-yourself projects and lifehack videos to makeup and hair tutorials.
At 50 million views, her most popular video—"11 Pranks for Back to School"—has been shared widely across the internet, and her regular uploads routinely hit between one and three million views each. Natalies Outlet isn't her only channel, either; she also hosts a second Spanish language channel called Natalies Outlet Dos, which itself features over half a million subscribers. At 23 years old, Natalie is only at the beginning of her career.
Expect to hear more about Natalie as her YouTube channel continues to grow in popularity. Her shows include the following:
LIFE HACKS: Learn insanely helpful tricks. SCHOOL: Learn about the coolest must haves for school.
BEAUTY BUSTERS: Testing out beauty products to see if they're beauty busters approved.
GADGETS: Keep up with our pick of the best gadgets and tech out right now. DIY: Easy DIY "how to" tutorials. Make it easy! PRANKS: The funniest gags for your friends and family.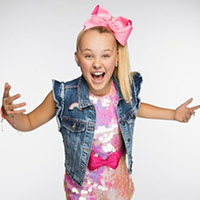 At only 17 years old, JoJo Siwa holds the distinction of being the youngest creator on this list. Despite her age—she was born in 2003—JoJo has developed a massive following of young, tech-savvy fans online, thanks to her massive media presence. JoJo grew to popularity after starring in two seasons of Dance Moms in 2015 and 2016, after first being featured on season two of Lifetime's Abby's Ultimate Dance Contest.
Since then, she's cultivated a fandom on YouTube, creating vlogs, prank videos, music videos, and plenty of content each week. JoJo's main channel just passed six million subscribers at the end of March, and her secondary vlog channel has over two million subscribers as well.
Between her excellent YouTube channel, her appearances on Nickelodeon shows like Bizaardvarks and School of Rock, and her own line of accessories, expect to be hearing a lot more about JoJo Siwa in the coming years.
18

Tiffany Herrera (IHasCupquake)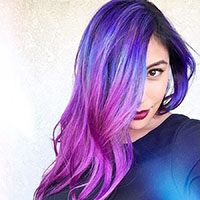 Gaming is a massive part of YouTube's community, from live streams to let's plays, so it's no wonder that one of the most popular female creators on YouTube spends much of her time gaming. Tiffany Herrera, better known by her username IHasCupquake or Cupquake for short, is a YouTube personality that focuses mainly on gaming, vlogs, and cosplay videos.
While plenty of popular gaming channels are focused solely on one type of game—Minecraft, Overwatch, League of Legends, etc.—Cupquake tends to focus on a wide variety of full let's plays that she catalogs into playlists. From creativity-based games like Roblox, Staxel, and The Sims 4 to more narrative-driven titles like What Remains of Edith Finch and Her Story, Cupquake has played them all. With over 6.8 million subscribers, Cupquake has a massive amount of fans ready to watch her game to her heart's content.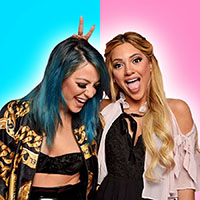 Niki and Gabi Demartino might be twins, but at their core personality traits, they're near opposites. They both have their own channels with independent vlogs and content, but it's their shared channel, Niki and Gabi, that carries more than 9.5 million subscribers to date. Most of their content is lifestyle vlogging, creating videos around ideas like swapping lives for a day, transforming themselves to look like each other, and participating in challenges. Thanks to their relation,
Niki and Gabi have a chemistry that can't be matched by almost anyone else on YouTube. In addition to their vlogs, Niki and Gabi have released several music videos, including original music and covers of songs by the likes of Taylor Swift, Wham!, and Fifth Harmony. If you're looking for a channel focused primarily on comedy sketches, beauty tips, shopping vlogs, and do-it-yourself content, you truly can't beat Niki and Gabi.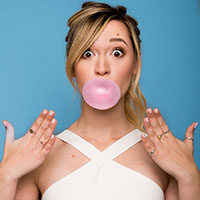 With more than 8 million subscribers, Alisha Marie has quickly grown to amass one of the largest audiences on YouTube. She started watching YouTube in 2008, a few years after the launch of the platform, and quickly became obsessed, eventually deciding to create videos herself. Since then, she's done makeup tutorials, completed prank videos featuring her roommate, featured lifehack videos and guides to doing well on social media, and so much more.
She's even created her own vlog channel, AlishaMarieVlogs, which has over 3.1 million subscribers on its own. Alisha uploads to her main channel about once a week, and her videos typically feature a pretty high quality of production and editing. Her vlogging channel features more frequent uploads, and show a behind the scenes look at her regular content and her day-to-day life.
15

Lauren Riihimaki (LaurDIY)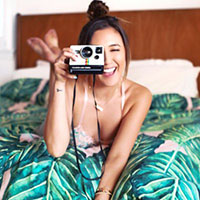 Lauren Riihimaki is an online creator best known for her YouTube channel LaurDIY, which, as you might guess, features plenty of how-to guides and do-it-yourself tutorials for all sorts of tips. Lauren focuses the majority of her channel's efforts on trying to be creative, and it shows.
On her channel, Lauren has featured videos involving her boyfriend, vlogs that transform her into looking like her mom, trends in 2020 that you can make work on a DIY budget, and do-it-yourself challenges that help to encourage creativity and innovation. With nearly 9 million subscribers as of writing, LaurDIY's channel only has more room to grow. If you love completing crafts and other creative challenges—or you want to become more active in the crafting community—Lauren's channel is the perfect place for newcomers and pros alike.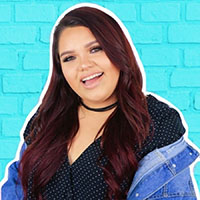 Karina started her channel way back in 2012, but didn't start creating videos until about four years ago, when she created a video about creating DIY lipsticks. Since then, she's burst onto the scene with massive popularity, and while Karina has made other makeup and do-it-yourself videos in the past, she's found her true calling with a strange phenomenon: slime.
The 24-year-old creator found the market for creating slime-based projects and hasn't let go—and in fact, thanks to the passion surrounding slime crafts, companies like Elmer's Glue has seen a rebound in sales. Karina is certainly to thank for some of that popularity, with videos like "Instant Snow Slime" and "DIY Giant Mesh Slime Stress Ball" reaching six and seventeen million, respectively. With nearly 9.3 million subscribers, Karina's audience of slime and craft-enthusiasts will likely continue to grow.
13

Bunny Meyer (grav3yardgirl)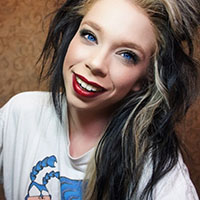 Bunny Meyer used to keep a low profile, working as a clothes designer in the suburbs of Houston before she was involved in a car accident that left her unable to sew. With her former job in the past, she started a YouTube channel in 2010, mainly as a way to speak about her experiences with the paranormal, and to help manage the anxiety she felt on a day-to-day basis. Since then, her channel has evolved to be more focused on fashion and makeup, along with standard vlogs and unboxing of beauty products and other lifestyle gear.
Her most popular series and the one you should definitely check out if you're new to her channel is "Does This Thing Really Work?", where Meyer tests As Seen on TV products to see if they live up to the hype. At more than 8.2 million subscribers, Bunny's channel has become massively popular on YouTube, largely thanks to the quality of her content. You won't want to miss this channel!
12

Mariale (Makeuplocalypse)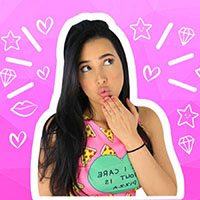 Mariale, otherwise known by her channel's older name, Makeupocalpyse, is a US-based, Spanish-speaking YouTuber who, as you might guess, mostly covers makeup tutorials based on all sorts of themes, like recreating Kim Kardashian's makeup and becoming real-life Disney princesses.
Marale also creates vlogs for her channel, covering incidents with Uber drivers, saying yes to everything over a 24 hour period, and taste-testing original cookies versus their imitators. Her channel is huge with Spanish-speaking viewers; at 13.4 million subscribers and counting, anyone looking for a Spanish-friendly makeup channel that also offers lifehacks and other DIY tips will want to stick with Mariale.
However, Mariale isn't the only Spanish-speaking YouTuber to make this "best of YouTube" list—keep reading to find out who else makes the cut.
11

Eva Gutowski (MyLifeAsEva)
You might be familiar with Eva Gutowski for a number of reasons. She's a huge celebrity on Instagram, with over 11 million followers, she has a YouTube Red show called Me and My Grandma, and she's published a book about her life. Eva's best known for her YouTube channel, MyLifeAsEva, which has been called one of the fastest-growing YouTube channels by People Magazine.
Active on YouTube since 2011, Eva has gained more than 9 million subscribers as of this writing in November of 2020, and seems to show no sign of slowing down. She posts all sorts of content, from reaction videos to vlogs and DIY makeup tutorials, Q&A sessions (called Q&Eva on her channel), and so much more. Eva's popularity has allowed her to make several high-profile television appearances, from guest-starring on an episode of Disney's Bizaardvarks to showing up on MTV's Total Request Live reboot.
10

Colleen Ballinger (mirandasings)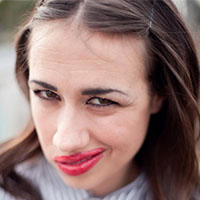 Colleen Ballinger is one of the few YouTubers on this list whose fame comes not from creating vlog-style videos, but from actually creating a character and sticking to the bit. Ballinger plays Miranda Sings, a fake YouTube persona who is talentless, egotistical, and most importantly, wants to be famous. The character has been around for nearly a decade, having originated in 2008 as a satire of poor quality, but arrogant singers on YouTube at the time.
Since then, the character has evolved to posting parodies of music videos, vlogs, and so much more. Ballinger plays her videos entirely in character, even when she has guests on (JoJo Siwa, for instance, recently made an appearance). In addition to appearing on YouTube, Miranda Sings was turned into a Netflix Original, Haters Back Off, which ran for two seasons, and also led to appearances on The Tonight Show, Comedians in Cars Getting Coffee, Victorious, and a self-help book released in 2015. The channel is rapidly approaching 9 million subscribers.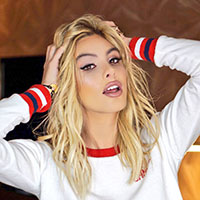 With more than 17.3 million subscribers, Lele Pons is quickly becoming one of the more popular channels on YouTube, averaging an uptick of 10,000-20,000 new subscribers a day. Lele Pons began her career on Vine in 2013, but quickly moved to YouTube after the platform was shuttered.
Since then, she's flourished in popularity, gaining nearly 15.4 million YouTube channel subscribers and 30 million followers on Instagram. Lele typically releases comedy videos that average around 4 to 5 minutes long, fully-edited sketches that have a full plot, sound effects and scores, and more.
New videos are released every week. Outside of her YouTube career, Lele is best known for being credited with the phrase "Do it for the Vine," and for appearing in a number of music videos, including for "Havana" by Camila Cabello and "She's Out of Her Mind" by Blink-182, and for publishing her book, Before I Was Rich and Famous, which was a NY Times bestseller.
8

Lia Shelesh (SSSniperwolf)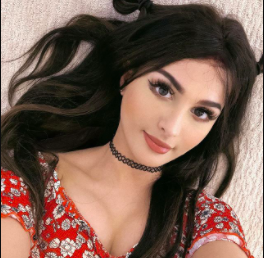 You probably know her as SSSniperwolf, but this young YouTuber gained her fame playing Call of Duty. Her love for gaming began at the age of 6, and now, in 2020, her followers' list on YouTube is tipping 23 million subscribers.
Originally born in the U.K. she's lived in the U.S. since the age of six. She began her YouTube career in 2012, but created a new channel due to what some say was questionable content. Reinventing herself worked apparently and now she has followers from all over and all ages.
You can see her videos on other platforms as well and it isn't all just gaming. SSSniperwolf has a plethora of niches for all fans to enjoy. From thrift shopping, to DIYs, reaction videos, and of course, gaming, her incredibly popular YouTube channel is still growing.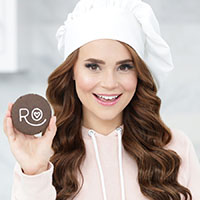 Next, we have Rosanna Pansino, a YouTuber who specializes in baking and showing how to make some incredible, edible creations. With 12.7 million subscribers, Rosanna's cooking and baking channel on YouTube has become a massive phenomenon for people who love making food, showing exactly how to make specialized cakes, cookies, and other delicious baked goods.
Rosanna is best known for her show Nerdy Nummies, a segment on her channel in which she makes foods based on popular nerdy content like Ready Player One, Red Dead Redemption, Tomb Raider, and so much more. That show eventually lead to the creation of The Nerdy Nummies Cookbook in 2015, and the creation of Pansino's own line of cooking and baking gear in 2017. Pansino tends to release one to two videos a week, and genuinely seems to enjoy what she does. Plus, the food looks out of this world.
The first YouTuber on this list with nearly 10 million subscribers, Bethany Mota is one of the most popular DIY channels on YouTube at the moment, focusing primarily on her crafts, her personal vlogs, and most prominently, the "haul" videos that brought her to fame. In the haul videos, Mota would film the fashion and style purchases she acquired through internet purchases, showing off what she picked up on the cheap.
She has plenty of other content as well, from makeup tutorials to holiday treats and Black Friday shopping videos. In addition to her YouTube channel, Mota has gained prominence from her clothing line, released in 2013, her music career, and her appearance on season 19 of Dancing with the Stars, where she placed 4th for the season. As of writing, Mota hasn't posted a video since the end of February, but she is active on Instagram and Twitter.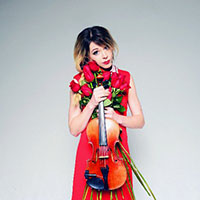 Lindsey Stirling is the one musician we couldn't ignore on this list, for a few reasons. First, though her channel is primarily made up of music videos, Stirling's work as a violinist and dancer are incredible, and her channel doesn't fall under a record label or the VEVO brand.
Stirling become famous when she appeared on America's Got Talent as a contestant, where she wowed the judges with her mix of classical and hip-hop genres and for her ability to dance while playing. After being eliminated from the show, Stirling took the loss in stride and stepped up her online presence, eventually building to her level of popularity today.
Stirling has released four albums, and has embarked on several tours throughout North America and Europe. She's published an autobiography, appeared in a documentary about her work, was featured on season 25 of Dancing with the Stars, and yet, still continues to release medleys, remixes, and original works through her YouTube channel. She's a must-watch YouTuber, and a massive star online.
4

Rachel Levin (RCLBeauty101)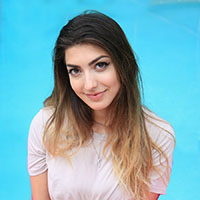 With over 14 million subscribers and counting, there's no doubt that Rachel Levin, known on YouTube as RCLBeauty101, is a major star. The Philadelphia Inquirer, one of the papers in her hometown, referred to her as a household name among teenage followers, and she's even been featured on the cover of Adweek—all at the age of 25. As one might guess by the name of the channel, plenty of Levin's videos are based around makeup or makeup tutorials, though she's expanded her reach in recent years.
On her channel, you'll find Levin creating DIY guides, creating shows like "$10 vs $1000," a show that compares $10 clothing with $1000 clothing; "Feel Better," an anti-bullying campaign; and "Disney Princess," a comedy sketch show about the lives of the Disney princesses. Her content is hilarious, especially when aimed at younger demographics, making it no wonder that she's received such a massive following.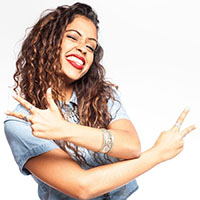 Getting into our top three, we start with Liza Koshy, an out and out star both online and in more traditional forms of media. Koshy began her career as many younger YouTubers did: creating Vines in 2013. When Vine closed at the end of 2016, she had over 5 million followers, and quickly built a similar base upon moving her content to YouTube. Since then, Koshy has gained more than 17 million subscribers on YouTube and shows no sign of stopping.
She still regularly creates content on her YouTube channel (typically about once a week, though she's been on hiatus for about two months as of writing), and also has expanded to other forms of media. She currently stars on the Hulu original Freakish, co-hosts TRL on MTV alongside the previously-mentioned Eva Gutowski, and has an upcoming YouTube Red original titled Liza on Demand coming in May (which is likely the reason for her hiatus on her own channel).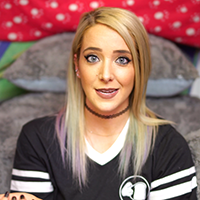 Out of everyone on the list, the person you've likely heard of before is Jenna Marbles. She's not just one of the biggest female creators on YouTube, but is one of the biggest creators in general. At 20 million subscribers, her channel is the 45th most popular on YouTube as of writing, which includes all international channels and more than a dozen VEVO channels.
Jenna's been active on the platform since 2010; her channel has hundreds of videos and billions of views. Her content has been featured in articles by ABC News and the New York Times dating back to 2011, so needless to say, she has quite a following. Jenna regularly releases new content on her channel, generally following a standard vlog format based around Jenna's life and what she's up to. She's done a number of makeup videos, videos about her dog, and also hosts a podcast with her boyfriend Julien called "The Jenna Julien Podcast."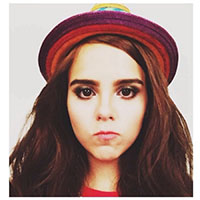 Our number one spot belongs to Yuya, a massive phenomenon who has amassed more than 24 million subscribers around the world. Yuya is the second creator on this list who creates Spanish-language content, and is the only creator we included not based in the United States (Yuya is based out of Mexico).
Like other creators on this list, Yuya is focused mainly on creating makeup tutorials, guides, and showcases. She's the most popular YouTuber in the beauty and style category, and began making videos in 2009 at the age of 16 after winning a makeup contest based through YouTube (thus the original account name, lady16makeup).
Her videos may not do much for anyone who can't speak and understand Spanish, but don't discount her: Yuya is a massive global phenomenon, having published two books, released a perfume and makeup collection, and joined a global initiative for gender equality through the United Nations, all before the age of 28.
Snapchat Ads vs. Instagram Ads: Which are Better?
Read Next