How to Open Links in the Background in iOS 8 Safari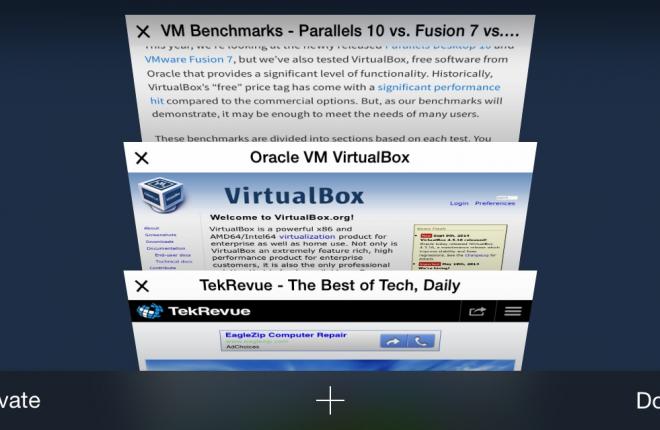 Without hyperlinks, the Web wouldn't be what it is today. The ability to insert, copy, and follow referenced links is incredibly useful, and it makes everything from browsing reddit to performing thesis research much easier. But sometimes you don't want to stop what you're doing in order to follow a link; you'd rather save it in the background to review later. Unfortunately, that process is a bit difficult by default in iOS 8 and earlier, but we can make mobile Safari browsing much better with just a quick trip to the iOS Settings. Here's how to open links in the background in Safari for iOS.
By default, when you open a link in Safari in iOS 8 and earlier, it interrupts your current browsing session and opens the link in the current window, or in a new tab, depending on the link's configuration. You can force a link to open in a new tab by pressing and holding on the link until the Safari action menu pops up. But tapping "open in new tab" still interrupts your current browsing session by switching your view to the new tab. This can make for a frustrating browsing session, as you're forced to switch back to your previous Web page in order to pick up where you left off.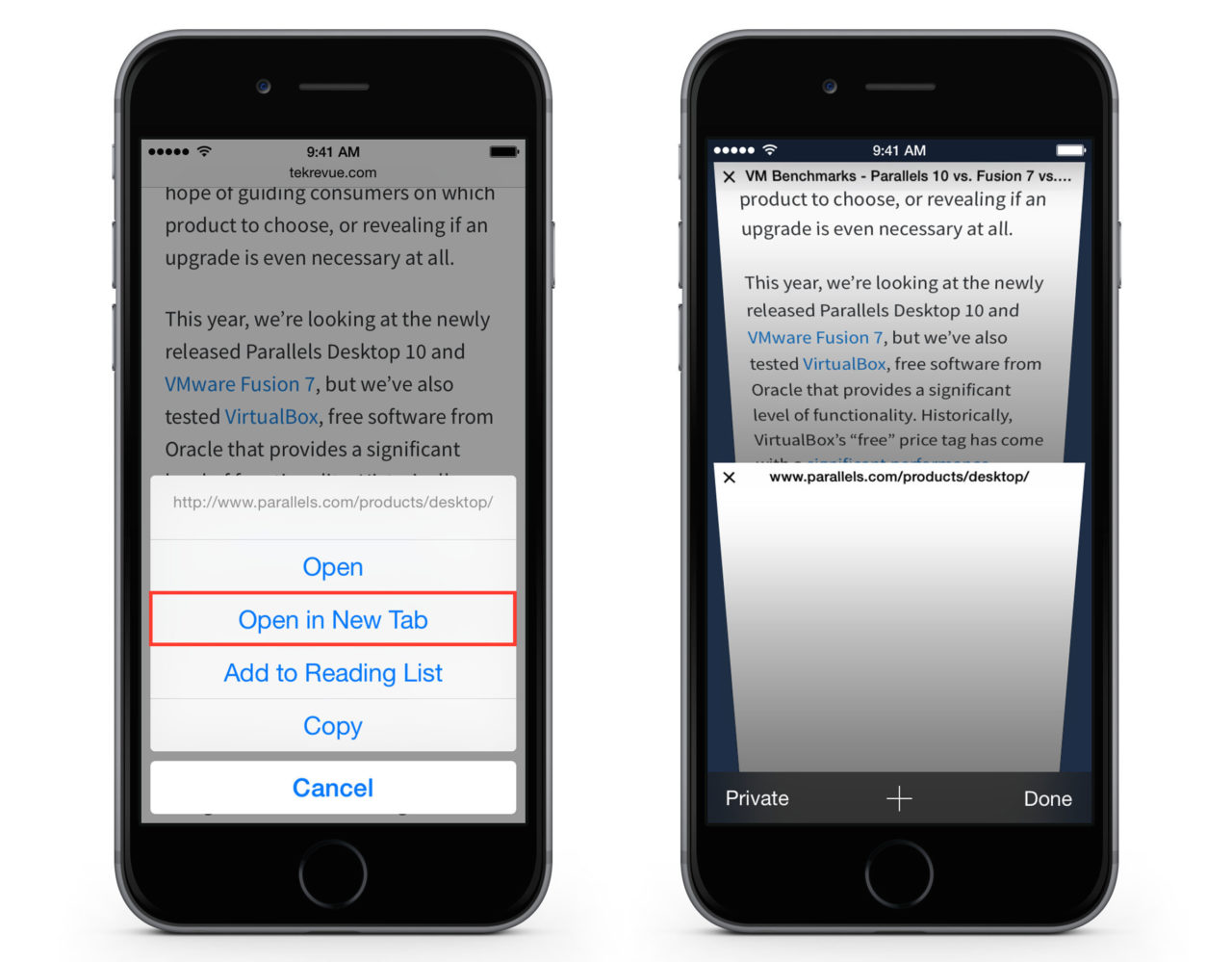 But thankfully we can fix all this by telling Safari in iOS 8 and earlier to open links in the background. To do this, head to the iOS Settings app and find Safari in the list of iOS preferences. Scroll until you see "Open Links" in the General section and tap it to open that portion of Safari's settings. By default, you'll see that it's set to "In New Tab." Select In Background instead and close Settings by navigating back to the home screen.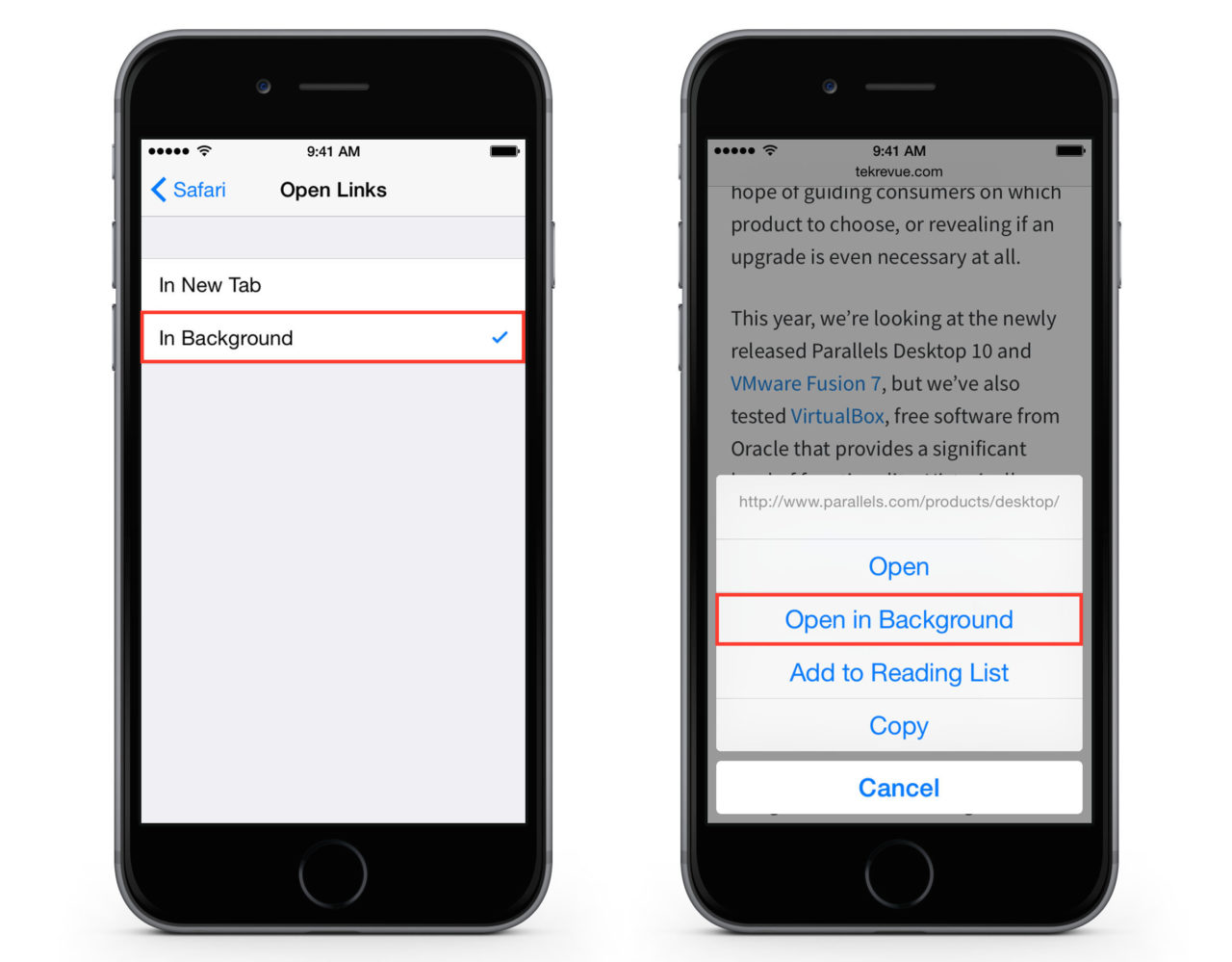 Now, open Safari and tap and hold on a link. The Safari action menu will appear again, but this time you'll see the new option to "Open in Background." Tap it and the page referenced by the link will open silently in the background — with a neat little animation that shows the link jumping down to the tab switcher — while you are returned to your existing Web page. When you're done reading your current page and are ready to visit all the interesting resources you've queued up, just tap on the tab switcher to find all the links you opened in the background waiting for you.
As a final note, our screenshots in this tip referenced iOS and Safari as they appears on smaller devices like the iPhone and iPod touch, but the same concepts still apply to the iPad. In that case, however, your background links will open in the more traditional tab bar as opposed to the iPhone's card-like tab switching interface.
How to Fix Common iMessage Not Working Problems
Read Next