How to Record Mouse Macros in Windows 10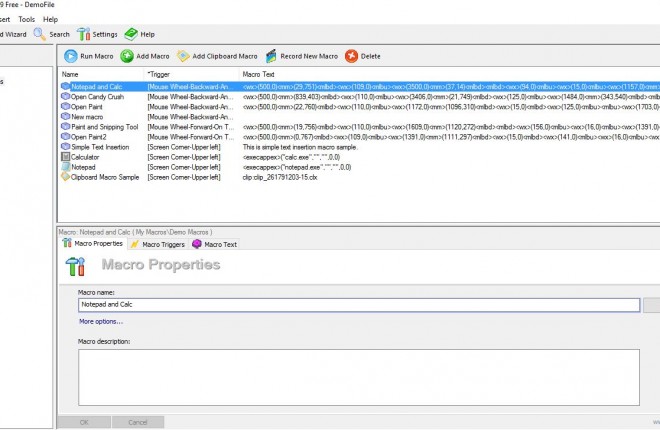 We told you how to record macros in Windows 10 that you can then playback with hotkeys. ClickyMouse is also a program that enables you to record macros; except that with this software you can activate them with your mouse. For example, you can activate the macro by rolling the middle mouse wheel or right-clicking the Windows 10 taskbar. So that's an alternative to activating macros with keyboard shortcuts.
ClickyMouse has three versions, and you can add the freeware edition to Windows 10 by saving its setup from this Softpedia page. Run through the setup guidelines to install and launch the software. Then click the ClickyMouse system tray icon to open the window shown below.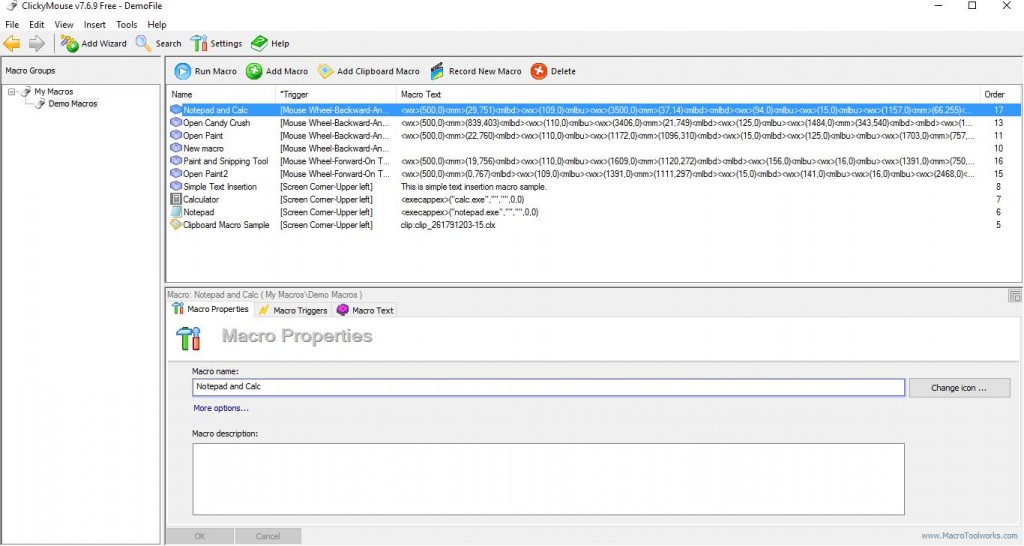 First, try out some of the pre-recorded macros to get a better idea of how the software works. Move the mouse cursor to the top left corner of the desktop. That should open a small menu as in the snapshot below from which you can select four of the pre-recorded macros. Select the Notepad one to open the Notepad window.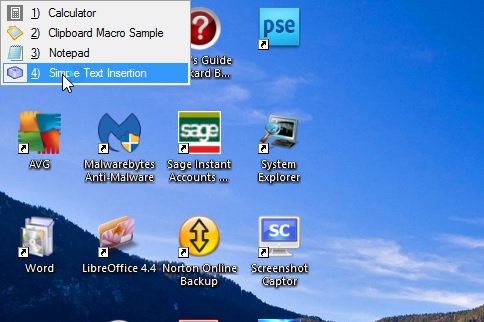 Now it's time to record your very own macro with ClickyMouse! As an example, the macro will open both Notepad and the Windows 10 Calculator app. Press the Record New Macro button on the ClickyMouse window and then select Record Now. The macro will begin recording, and you should find the small window shown below at the bottom right of the desktop to highlight that.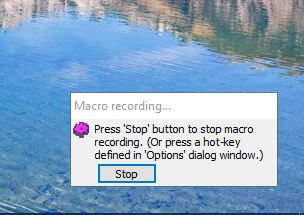 Open both the Notepad and Calculator app in Windows 10. Then press the Stop button on the Macro-recording window. Click Yes to add it to the Demo Macros list on the ClickyMouse window. Select the macro you just recorded, which will have a blank title, and then press Run Macro. It will open both Notepad and the Calculator app.
Next, select the Macro Properties tab and enter a title for your new macro. Click the Macro Triggers tab and then select a trigger option from the Mouse Event drop-down menu. For example, you could select Mouse button click or Mouse Wheel. Then you can select a specific area for that trigger such as the title bar or taskbar.

Click OK to save your selected settings. Then you can try out your new mouse macro by activating it with the selected trigger. Note that if you have other macros with the same trigger, you'll need to select it from a small menu.
So ClickyMouse adds a whole new mouse dimension to your macros. With the macros you now can set up quick shortcuts to open multiple software packages and apps or adjust system settings in Windows 10.
How To Disable Google Now On LG G5 (Solved)
Read Next