Terrarium TV Alternatives – It's Shutting Down, So Try These
As an application, Terrarium TV is shockingly powerful. An app similar to Kodi and other third-party video tools, Terrarium allows you to enjoy all sorts of content, both in the form of television shows and in recently released movies, all for free on the platform of your choice. Terrarium runs on a wide variety of platforms, from Windows to Android and even on iOS if you're willing to jailbreak your device, allowing you to watch classic films or discover newly-released favorites as you stream your content. Whether you want to catch up on the newest television dramas or watch the big-budget blockbusters you missed from over the summer, there are plenty of reasons to check out Terrarium—or at least, there were.
Terrarium has always had a rocky connection, and in September of 2018, went offline for several days after being taken down by the developer of the product, NitroXenon, with the dev's official statement detailing his plans to shut down the project for good. NitroXenon also told TorrentFreak that, if required by law, he would turn over user information, including IP addresses, of the people who had used Terrarium TV. He went as far to warn users to uninstall the app from their devices, and on September 16th, sent out a request to users through the notification channel on platforms like Android to uninstall the app immediately.
As TorrentFreak points out, this is basically unprecedented in the world of pirated applications, making it impossible to know whether or not this is just a scare tactic, whether NitroXenon's accounts have been hacked, or whether he's acting out of fear of litigation. Nevertheless, while some sites will tell you to continue using Terrarium TV on your devices, this is above and beyond the right time to get off the platform and to switch to something safer, more reliable, and still in development. Let's take a look at some alternatives for Terrarium now that the app has finally fallen.
Is Terrarium Legal?
You know the drill by now. Any time we discuss these streaming services, we have to be upfront with our readers and warn that, no, Terrarium is probably not a legal application. Like many video streaming applications available for free online—including the ones we're about to talk about below—Terrarium basically ignores any and all copyright laws that are designed to prevent users and hosts from sharing stolen content, but allows you to stream free content in the process. So, as always, we must note that both Terrarium and the alternatives we're recommending below are to be used at your own risk, as TechJunkie neither supports nor condones using apps to stream pirated material.
As always, if these apps are truly something you want to use with your device's you'll want to make sure that you have a VPN setup to protect your identity online. Taking risks here is not something you should choose to do lightly, so check out our favorite VPNs here before using any of the apps below.
Why Should You Use an Alternative to Terrarium?
Beyond the reasons laid out in the intro (the developer has seemingly discontinued the app, and may turn information over to the authorities if asked), there are plenty of other reasons to switch to Terrarium. Whether you're looking for an app with a better layout and design than what's offered on Terrarium, or an app that's still in development, it remains obvious that switching to a new platform is the right move when looking at Terrarium. As much as the app has remained a stable option for many years, it's obvious that staying with Terrarium is no longer an option. And even if you're willing to stay with the app despite the risks involved, NitroXenon has also said the app will cease functionality at the end of September.
So, without further ado, let's take a look at the best alternatives for Terrarium, as of September 2018.
Our Recommendation: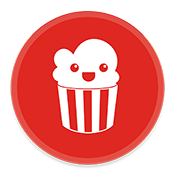 By far one of the most popular alternatives to Terrarium, Popcorn Time has been around for years as one of the web's most popular pirate applications, being picked up in the newscycle on major tech sites when the app originally arrived on the scene. Popcorn Time had its original app shut down when it launched as a web player in 2015, but returned in 2016 with a vengeance as a dedicated application for several platforms, including Windows and Android. Unfortunately, Popcorn Time has also been split into multiple players since its revival, making it difficult to figure out which instance of Popcorn Time is, well, the real one.
For most people, PopcornTime.sh is the real version of the application, supported online by the official Reddit community and recommended over the similar applications with different domain extensions like .io (which is dead), .to (considered an unofficial version that could be threatened by malware), and .ag. While these versions might work for you, they could also cause problems on your computer or phone, hiding trojans and other dangerous software bugs. PopcornTime.sh is available for Windows, MacOS, and for Android devices, and installs easily on both devices. We tested PopcornTime out on Windows 10, though the Android version of the app is reportedly stable and easy to use.
PopcornTime is, first and foremost, a gorgeous-looking piece of software. With full thumbnail support and a clean, minimal design, it's easy to browse through films and television shows by all sorts of parameters, from choosing films that are trending in popularity to selecting the most recent uploads to the service. You can view IMDb ratings, the runtime and year of each film, add to your bookmarks, and of course, download or stream the film at your own opportunity. Options for both 720p and 1080p are available on most films, and can be played in both PopcornTime's own player (Butter) or VLC. Downloading the film for offline viewing does require a torrent client be installed on your computer, in case there was any need for confirmation that the app is, at its core, a tool for piracy.
Still, when it comes to replacing something like Terrarium, there's no better application than PopcornTime, and since it's available on Windows, MacOS, and Android, it'll likely appeal to most fans of entertainment reading this. Of course, if you have a iOS device or some other unsupported platform, you'll likely find it frustrating to wait for the correct service. Still, PopcornTime's FAQ hints at a future iOS version coming to the platform someday; we'll just have to hope it eventually shows up.
Runner Up: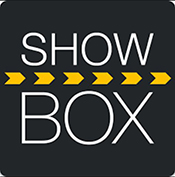 If PopcornTime isn't your thing, you might want to check out Showbox, a popular app primarily developed for Android, but also available for Windows. Showbox is super similar to what we've seen with PopcornTime, but manages to offer an interface designed primarily for mobile. Unfortunately, what keeps it from being our top pick as a replacement for Terrarium is just that: it's a mobile application first and foremost, and the only way to actually get the app up and running on your computer is to use Bluestacks, an app designed for installing and emulating Android application on Windows devices.
That isn't to say Bluestacks is a bad emulator for Windows—in fact, it's our favorite Android emulator on Windows and is, by far, the best way to run Android apps on a computer—but there's absolutely no reason to use Showbox on Windows when an app like PopcornTime exists natively on the platform. All it does is open you up for security vulnerabilities and makes it harder to use the application to stream movies. So while we recommend using Showbox on Android (and iOS, if your device is jailbroken and running the correct software), we recommend desktop users stick with what has worked in the past.
On Android, Showbox is a solid choice for use with your favorite shows, with a similar layout and appearance as what we've seen from Terrarium TV and PopcornTime in the past. You find your movie, select the resolution you wish to watch the content in, and you can begin streaming your favorite films right away. Unfortunately, there are some pretty big limitations here that keep it from our primary spot: for one, the app contains ads that make it challenging to pick and watch your movie. Buffering times were slower than what we've seen on other apps, making it an overall-frustrating experience to watch content on the go. And while you can download the films to your device, this too presented a frustrating experience that made us more likely to give up and switch to our PC.
All of this is to say that, for those looking for an Android-only experience, Showbox is likely to be a great choice. But when it comes down to picking the best option for the widest breadth of people to replace Terrarium, it becomes obvious that the best option isn't on Showbox, but within PopcornTime. Still, Showbox is beloved by many people, all of whom have gotten used to using the app to stream and download films on their Android devices, and that is enough to push Showbox to our runner-up position for replacing Terrarium TV.
Everyone else
Kodi is primarily an app designed to provide users with an open-source media player, a replacement for apps like Windows Media Center that provides an all-in-one home theater system for use on virtually any platform. While Kodi is completely free and legal, their status as an open-source platform means that virtually endless amounts of piracy applications and add-ons have been installed on the platform, to the disapproval and frustration of the lead Kodi dev team. Kodi's developers have gone out of their way to make it clear they don't approve of this use of their software, going as far as to place a disclaimer on their about page.
Regardless, it's no secret that Kodi is used around the world for piracy, on every platform imaginable from Windows and Mac to the Amazon Fire Stick, sometimes sold with preloaded apps and piracy software designed to stream content online. Kodi's installation process is easy and simple, the platform is easy to customize and change at a moment's notice, and it looks great in its modern format. The software gets updates on a regular basis, and can be controlled with everything from a mouse and keyboard to a game controller, touchscreen, and remote. Kodi's an excellent app, but it's not quite as simple to use as PopcornTime or Showbox. Still, its flexibility and customization options make it an obvious replacement for Terrarium TV.
When it comes to replacing Terrarium, few apps come as close as TeaTV, an app that compares so closely to the original platform, searching Google for the name of the app immediately gives you the results "Terrarium TV alternative." There's a lot to love about this app, and it compares well to the likes of Showbox and PopcornTime in both its visual design and its availability. With downloads for Android, Windows, and MacOS, TeaTV makes no qualms about being an app open to be used for streaming newer movies and television shows. On Android, the app looks gorgeous with a minimal material UI, while the app on Windows 10 and MacOS looks clean and easy to browse, with side panels making it easy to search for your favorite shows and large, high-resolution thumbnails to select your movie from its vast library of content.
Another plus: the app is still regularly updated, something we look for consistently when trying to recommend replacements for apps like Terrarium. The Android version was updated less than two weeks prior to us preparing this article, while the Windows app was last updated back in March. This is definitely an Android-first platform, if you couldn't tell from the main page on the website displaying the mobile app first and foremost, but the Windows and MacOS versions work well for what they are, and make it easy to stream your content without having to worry about installing emulators for Android applications. TeaTV gets a solid recommend from us; it's an app we'll be keeping a close eye on in the future.
Movie HD is another Terrarium alternative for Android, iPhone or iPad that is worth trying if you want a little variety. It specializes in HD content but does offer lower quality too, which helps if you're on a slower connection that makes it difficult to stream over your connection. Like Showbox, Movie HD has a neat trick up its sleeve in that you can download movies to your device as well as stream them. So if you're going to be away from your Wi-Fi or want to watch something on the train, you can select a stream and download it rather than requiring a permanent connection. The UI is pretty similar to what we've seen from platforms like Showbox, so although it isn't the prettiest app in the game, it definitely can do what you want it to do.
Like Showbox, Movie HD is limited to mobile platforms (and of course, iOS devices will only be able to run the app if you're jailbroken and running the correct version of iOS), so if you're looking to run the app on your desktop, you'll want to go with Kodi or PopcornTime. That said, it's totally possible to install Movie HD on devices like the Fire TV Stick, so that always remains an option if you're looking to use smart TV-esque tricks with your device.
Disclaimer: Some pages on this site may include an affiliate link. This does not effect our editorial in any way.