The Best Chromecast Alternatives – May 2019
When it appeared back in 2013, the Google Chromecast instantly became one of the hottest pieces of streaming hardware on the market. Until May 2015, it is reported to have handled around 1.5 billion cast requests. The device doesn't have an operating system of its own and is, instead, controlled and managed through the Google Home application. Being a part of the Google Cast family, the Chromecast supports voice commands.
The Chromecast owed its early success mostly to its simplicity and a low price tag. However, the rather limited capabilities and the need for a control device (smartphone/tablet) have led some users to turn to Chromecast alternatives for additional features and a more complete experience.
Why Choose an Alternative?
One of the biggest reasons some users might want to choose an alternative streaming system is the fact that the Chromecast doesn't have its own operating system or graphic interface. Instead, it relies on other devices for control. Other than that, the Chromecast has limited compatibility with streaming apps. Sure, HBO Now, Netflix, and other super-popular apps are supported, but the situation is not so stellar with third-party apps. Finally, the fact that you need to jump between the apps that you want to stream through the Chromecast might ruin the experience for some users. So, without further ado, let's look into some of the best Chromecast alternatives.
If you have a Samsung smartphone or tablet, AllShare Cast might be an interesting option. On the other hand, you want a more complete experience, the Roku Stick (and Stick +) and one of many Amazon Fire TV options could be your Chromecast alternatives. Finally, if you're already a member of the iOS tribe, Apple TV is the way to go. Let's take a look at these options in depth.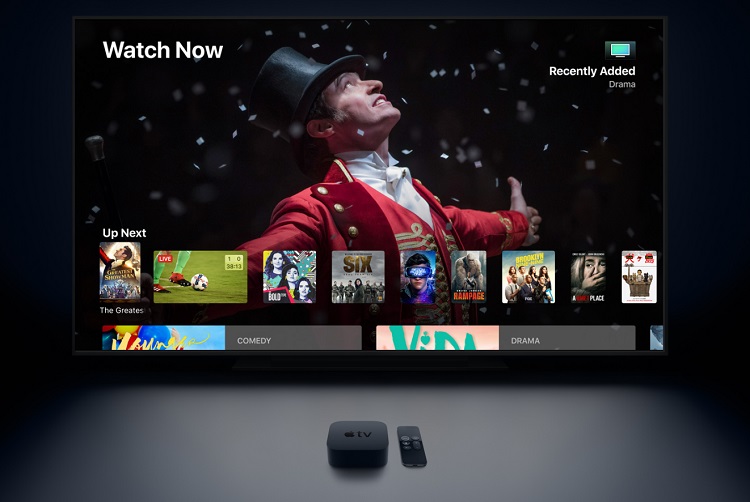 Aside from smartphones and laptops, Apple also makes some of the best streaming devices. Their basic offering is simply called Apple TV (4K variant is also available). It comes as a box with a remote control, similar to Fire TV.
While not the most affordable, it offers excellent quality in terms of both hardware and software. Also, it is a great solution if you already own other iOS devices. The 4K variant is among the most expensive streaming options out there.
You can play iOS games on the system through the AirPlay feature, as well as control it with Siri. Apple TV also has a neat and well organized app store. Some of the available services include Now TV, YouTube, Netflix, and others.
Roku is one of the giants on the streaming scene and their products can regularly be found on the lists of best-selling streaming devices. The title of the most popular streaming device made by Roku, however, goes to the ubiquitous Streaming Stick.
The Roku Streaming Stick allows you to stream 1,200 channels, while its upgraded sibling (Streaming Stick+) also boasts the ability to play 4K HDR video. Also, the Streaming Stick doesn't need a smartphone to operate. Instead, this cool little stick comes with a versatile remote control which can also control your TV's volume and turn it on and off.
While it is more expensive than the Chromecast, the Roku Streaming Stick offers exceptional versatility, support for all popular streaming services, easy-to-use graphic interface, and much more.
Samsung AllShare Cast is another good alternative to the Chromecast. It comes in the form of a box, similar to Amazon Fire TV and Apple TV. Unlike these devices, AllShare Cast has no remote control and instead relies on a Samsung smartphone (or tablet) for control.
AllShare Cast can connect to the TV either wirelessly or via an HDMI cable. Another neat feature is that it allows you to stream official presentations in a professional setting.
The Amazon Fire TV is one of the most popular streaming devices out there. Since its inception in 2014, it has constantly been among the best-selling systems. There are three core forms – Fire TV Stick (available since 2014), Fire TV (available since 2014), and Fire TV Cube (available since 2018).
The Fire TV concept combines relative affordability with one of the most streamlined and well-made user interfaces. The main app it uses is Amazon Prime TV. In addition, a Fire TV device can stream content from a host of other streaming apps, including Hulu, Netflix, HBO GO, YouTube, and many more. Aside from streaming, Amazon Fire TV devices offer a wide range of video games, as well as a huge app store. Also, Fire TV devices can be controlled through Amazon's virtual assistant Alexa.
Disclaimer: Some pages on this site may include an affiliate link. This does not effect our editorial in any way.