How to Update Your AirPods' Firmware with Android
The AirPods are an incredible piece of tech, but Apple makes them. What does this mean? Well, it means that they work best with other Apple products, and if you don't own one, you are out of luck. The support for non-Apple devices is limited.
If you were wondering how to update AirPods firmware with Android, the short answer is, you can't. To do that, you need a compatible iOS device (iPhone, iPad, or iPod). These firmware updates are critical because, without them, the AirPods won't work.
Keep reading for solutions.
AirPods Android Support Is Limited
Apple is very restrictive when it comes to playing along with competitors' products. The AirPods work flawlessly on all supported devices, which include Apple TV, Apple Watch, iPads, iPods, and iPhones.
Even if you own a product listed above, it must meet the operating system requirements. In other words, you have to update the operating system of your Apple devices so that they can pair them with your AirPods.
Android devices can pair with AirPods, and they work to some extent. The same applies for all version of the AirPods (first gen, second-gen, and Pro), but here is what you are missing out on if you are on Android:
You can't use the automatic pairing feature.
You can't follow the battery life easily.
You can't update the firmware.
What can you do with your AirPods on Android? Well, you can listen to music, podcasts, and other audio, and receive phone calls.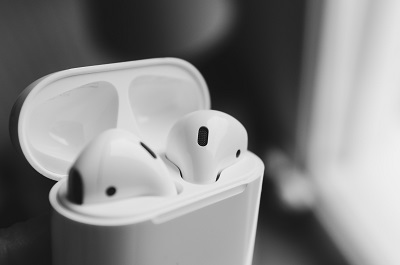 When Do You Need AirPods Firmware Updates?
AirPods aren't your regular Bluetooth earbuds. They feature special Apple chips, and, as you would expect, the continuous firmware updates keep the AirPods working smoothly. You can't just guess when the firmware updates are needed.
You can quickly check the firmware version, and this will tell you if the firmware update is needed or not. Follow the steps on a compatible iOS device (iPhone, iPod, or iPad):
Pair your AirPods with your iOS device.
Open Settings.
Select General settings.
Tap on About.
Select the AirPods from the list.
Look at the Firmware Version of your AirPods. If it doesn't match the current firmware version (which you can quickly check online), you need to update your AirPods.
There's no point in us telling you the current AirPods firmware version because Apple is continually updating it. By the time this article gets posted, the firmware version may have already changed.
How Do You Update the Firmware?
Finally, let's talk about the AirPods firmware update. Unfortunately, there is no way you can do this on Android, and we have to stress this once again. If you have a compatible iPhone, iPad, or iPod, follow the instructions:
Enable Bluetooth and Wi-Fi (or mobile data if you have enough to go around) on your iOS device.
Connect your AirPods to your iOS device.
Place the AirPods in their charging case and close it.
Keep the case with the AirPods in it next to your iOS device for up to ten minutes.
That should be enough time for your iPhone to download the firmware update. When the update is complete, you will be able to use your AirPods with any compatible device, including your Android phone or tablet.
If you don't own a compatible iOS device, you will have to get creative. Either borrow one from a friend or a family member or go to an authorized Apple reseller or store. Explain the situation, and they will likely let you update your AirPods firmware using their device.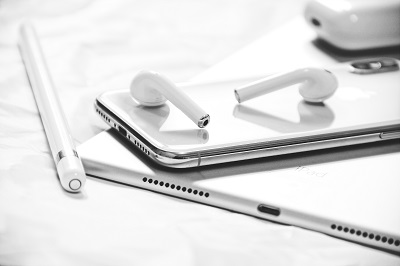 Apple Won't Budge
At the moment of writing this article, there was no way of updating the AirPods firmware using an Android device. You absolutely must have a compatible iOS device.
Hopefully, Apple will address this issue and make the life of Android users easier. Until then, you can only use the methods described above. Have you managed to update your AirPods firmware? Let us know in the comments section below.
Are CBS All Access Shows on Hulu?
Read Next