Which RAM Manufacturer Is Best?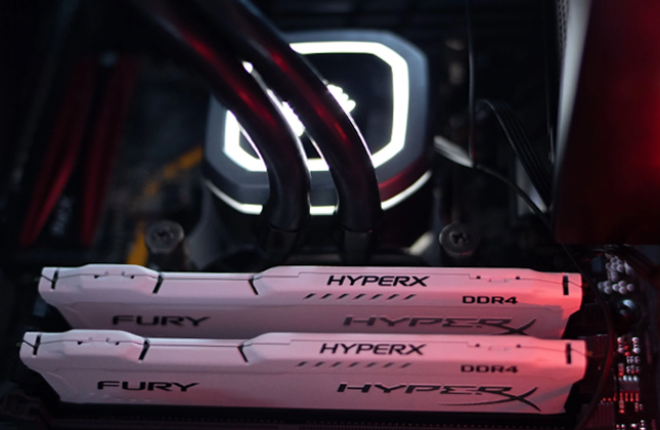 If you're buying a new PC or upgrading your old one, you have a lot of work ahead of you. Picking out the best hardware is a tough job; even if you're well-versed in computer specifications and what they mean. Due to the sheer variety of options available, choosing the best PC part often boils down to a compromise between cost, performance, and reliability.
RAM is one of the essential hardware pieces that keep PCs running smoothly for years. While choosing the best memory isn't as pivotal as picking out a motherboard, CPU, or GPU, you'd still do well to get the fastest chips you can find. People want to buy hardware from well-known, popular, or reliable brands, and RAM sticks are no different. Becoming the best on the market takes time and effort, and companies that receive stellar reviews year after year are all excellent contenders.
Knowing which manufacturer is better might sway you one way if you have a few RAM specifications in mind for your PC setup. That's where we come in with our list of the absolute best RAM manufacturers around.
The Best RAM Brands
When talking about RAM manufacturers, it's important to note that most well-known brands out there rarely build the memory chip from scratch. They typically contract out to primary chip manufacturers, who do most of the research and testing, then take the pieces they want and build modules and casings around them.
The popular brands are reliable because they pick from the best options available and implement subtle improvements and design changes to make their product stand out from the competition. Considering the number of RAM brands, you can find on online shops, it's no wonder picking the best one is so challenging. However, a few brands particularly stand out with their stellar optimization, customer support, warranties, and aesthetics.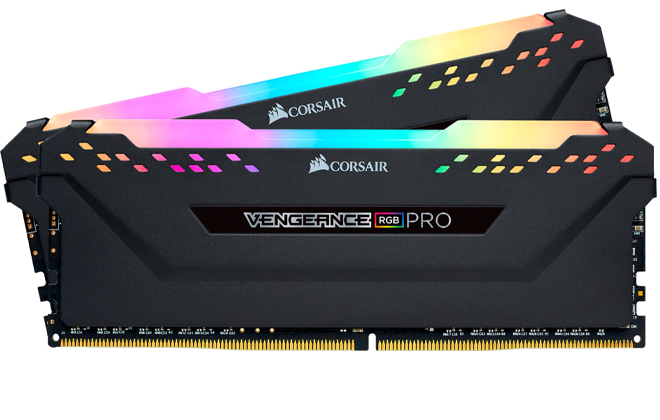 Corsair is a US-based company that is widely renowned for its Vengeance RAM series. As one of the most popular high-quality RAM brands on the market, Corsair typically has the best hardware specifications you can find paired with an excellent warranty and customer support. Additionally, the Vengeance series is noted for its top-notch aesthetic design and LED lighting, making it a popular piece in high-end RGB builds.
Since Corsair typically uses the best DRAM chips it can find, users have a good variety of options to choose from for their builds. Corsair RAM comes in both DDR3 and DDR4 designs, spanning all the standard frequency ranges found in modern builds. They are also one of the first to introduce new DDR5 chips. Corsair is one of your safest bets if you're looking for 4,000 MHz DDR4 RAM, but that venture won't come cheap. This brand is one of the priciest options available, considering you're dealing with the highest end of the market. If you're working with a tight budget, Corsair might be out of reach.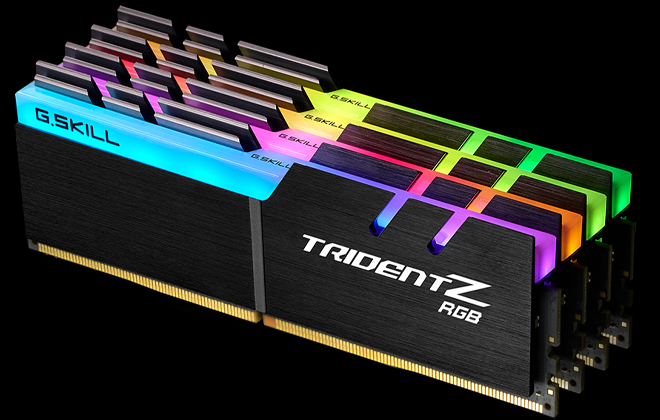 G.SKILL is a Taiwan-based RAM brand and one of the world's most popular hardware manufacturers, especially if you need medium-to-high-end products. One of the flagship products of this brand is the well-known Trident series, spanning multiple RAM generations (from DDR3 to DDR5) and an extreme variety in frequencies and latency. G.SKILL provides favorable warranties and customer support for their RAM chips, which usually means you won't have to worry about your memory dying on you in the middle of something important.
The Trident series and other G.SKILL products are designed to look sleeker and less flashy than competitors, with only a few RGB designs for the more adventurous folk. One of the downsides of working with a Taiwanese company is that their English support is somewhat limited. You should be prepared for longer customer service response times if something goes wrong (which is rare). G.SKILL is one of the more budget-friendly brands on our list, but you're still getting a top-notch component.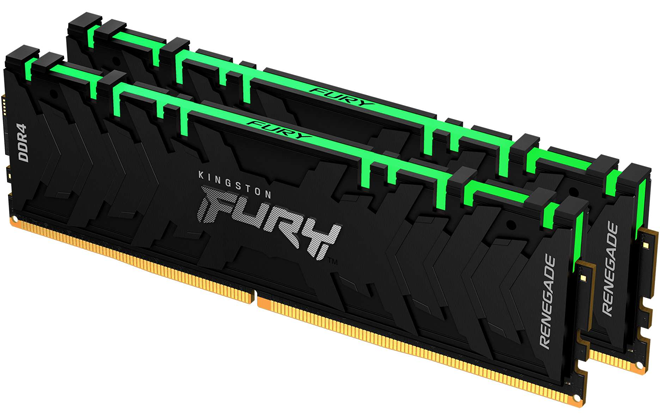 When talking about memory components, it's impossible to ignore Kingston. Being one of the largest memory brands, Kingston delivers high-quality products that are well-suited for anyone's budget. Kingston's flagship gaming RAM is the Fury line of memory chips, covering a good range of frequency and response time options for DDR3, DDR4, and upcoming DDR5 standards. If you've used HyperX Fury RAM in the past, these modules came from Kingston's testing and design facilities before HP bought the HyperX division in early 2021. Unlike some of the brands on the list, Kingston typically builds minimalistic form-factor designs, focusing more on delivering performance and budget-friendly options to PC and laptop users worldwide. The Fury line also has some of the best DDR3 sticks that receive a good warranty with top-notch specs for the generation's limitations. This makes it an excellent choice for an older motherboard you don't want to replace yet.
Kingston sources their DRAM memory chips from some of the best primary manufacturers on the market and picks premium products to incorporate in their designs. Their extensive testing and warranty mean that you can't go wrong choosing a Kingston memory stick for your PC build.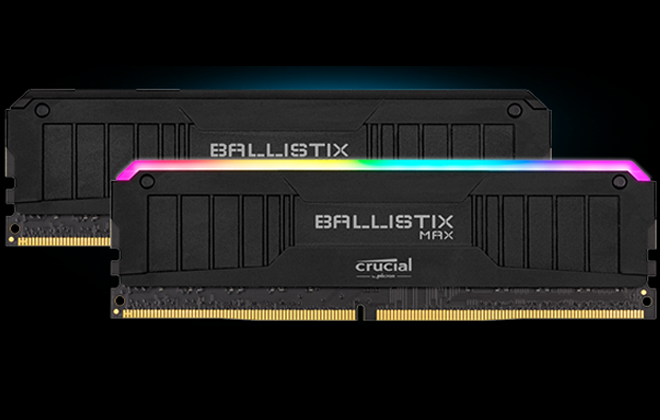 As a subsidiary of Micron, Crucial is one of the rare RAM brands that takes all its components from a single producer. Due to its manufacturer-backed expertise, Crucial has quickly carved a name for itself as one of the most trusted brands in the western hemisphere. The company's flagship product for RAM chips is the Ballistix line, DDR4 RAM heavily focused on optimizing latency response. While it has a smaller array of options for high-end PC builds (rarely reaching above 3,600 MHz), the brand's low-latency RAM is one of the most popular options because of its compatibility with both Intel and AMD chipsets. Ballistix also has a more muted form factor than the edgy Corsair or G.SKILL designs. Crucial also carries DDR3 designs and as well as staying on top of cutting-edge technology with the newly introduced DDR5 chipsets.
Overall, Crucial's ability to source parts and create innovative designs tested directly during the manufacturing process provides a level of quality control that is hard to beat. While you won't find top-performing RAM chips in the Ballistix product line, it's one of the best options for a budget-oriented builder looking to upgrade a DDR4 machine.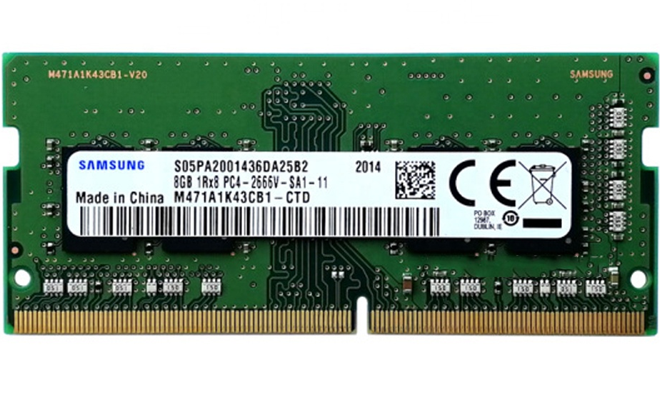 Samsung is widely known as one of the industry giants in hardware, and their RAM chips are no different. Unlike other brands on the list, Samsung is a primary manufacturer first, meaning that it handles the logistics of building RAM straight from the research and development phase. With that in mind, you'll be hard-pressed to find a shiny Samsung case in an online store and will have to settle for a more barebones-looking chip. Samsung also keeps things simple, preferring to stay within the 3,200 MHz mark for DDR4 memory (top-notch just a few years back). Considering that Samsung develops chips, some of the brands on our list carry Samsung chips in their casings. If you decide to buy straight from the manufacturer, you're more likely to get something cheaper that will perform according to the highest industry standards for its specifications.
If you're planning to build or upgrade a PC and just want reliability and performance first, Samsung is one of the best routes to go due to its impeccable record and popularity. It's also one of the more popular RAM designers for people looking to upgrade their laptops.
Which RAM Manufacturer Is Best?
As we've previously discussed, most common RAM brands don't actually manufacture the chip components in-house. While casings, controllers, and heatsinks that companies use to optimize the designs certainly matter, the chip component is the driving force behind RAM's quality and reliability. Only a few companies produce RAM chips, and three manufacturers account for about 95% of the market share: Samsung, Micron, and SK Hynix.
Typically, the brands line themselves up with the best-performing chips from one or two manufacturers and create their market products based on the innovations brought on by the producer's testing departments. However, there are very few certainties when it comes to brand-manufacturer pairings. Some brands even split different models between manufacturers, using a high-performing model from one factory and a latency-improved design from the other to deliver two competing products in the same line.
Since Micron owns Crucial, most, if not all, of their designs come straight from the chip manufacturer. Crucial does their testing process and mounts the heatsink to make the chip look more appealing. Likewise, Samsung will be using most, if not all, chips from their own manufacturing plants for their RAM designs.
Between the "Big Three" producers, it's challenging to say which one creates the best RAM definitively. Since most popular brands keep their primary chip manufacturer for any given product a secret, it's impossible to compare the reliability and performance of the base chips. What we do know, however, is that Samsung alone held close to half of the DRAM market share in 2020. This figure includes chips created for mobile and laptop devices, so it isn't a decisive win for Samsung regarding desktop RAM performance, but it is, nonetheless, a good indicator.
In regular-sized towers with a dedicated fan, the heat distribution will be sufficient for a barebones RAM chip to function without difficulties. Most of the time, the external casing has primarily an aesthetic purpose rather than a performance-enhancing function. Therefore, the brand's popularity and performance usually boil down to how good a batch they receive from the manufacturer. Even the less-popular RAM brands use chips provided by the "Big Three," but they are less likely to receive the highest-performing sets that the factories develop.
If you're only looking at the baseline performance, you can get satisfactory results by working with smaller brands to save a bit of money on a solid, mid-range RAM option. Given the expansion of the DRAM market and recent improvements in the industry, what was once top-of-the-line can often be found for considerably cheaper without compromising reliability and performance.
Does the RAM Brand Matter?
Branded RAM is one of the major forces behind innovation. However, most users won't notice a difference between one RAM stick and the next, provided they have similar specifications.
When buying a RAM stick, you should pay more attention to the frequency and the CAS Latency provided by the brand (manufacturer) than the casing it comes in. These numbers are vital in determining how fast the memory will perform in a standardized PC. Of course, there will be minor differences between CPUs and motherboards, so you'll also need to consider optimization and compatibility within your system.
RAM Buying Guide
Your process for buying RAM will greatly depend on whether you're upgrading an existing PC or building a new one.
First off, each motherboard is designed for a specific RAM generation. If you have a DDR3 motherboard, DDR4 and DDR5 RAM sticks won't physically fit into the board, so you're stuck with the older generation of RAM. The same principle applies to newer-generation hardware. Therefore, if you want to use DDR5's lightning-fast performance, you'll need to overhaul the entire PC starting from the motherboard.
Additionally, the RAM clock and latencies will play a significant role in performance speed and reliability. The clock speed (the MHz indicated on the package) is sometimes a bottleneck factor for CPUs and motherboards. For example, the Ryzen 3000 series has built-in limiters that prevent it from effectively utilizing RAM speeds faster than 3,600MHz, with a sharp decline in performance for speeds over that limit. However, higher frequencies generally improve performance. The latency (indicated in four-stringed numbers) tells you how many clock cycles each part of the memory fetching process needs. As a rule of thumb, lower numbers are better, with typical latencies ranging from 14 to 20 cycles.
Finally, the number of RAM modules plays a significant role in improving speed. Two memory channels (i.e., two RAM sticks) with 8 GB memory each will perform better than a single 16 GB stick. This is due primarily to the PC's ability (and need) to run multiple programs and threads simultaneously. Each stick can run independently in a multi-channel system, theoretically doubling the PC's memory processing speed.
You'll notice that the brand of RAM is typically a non-factor in determining whether it will function well in your system. When you've decided on system specifications that will suit your build and budget, you can investigate the most popular brands and take stock of their options. Depending on your requirements, you might find one or two that fit well, or you might need to adjust your expectations to your budget and market limitations.
The Best RAM For Ryzen 7 5800x in 2022
Read Next