Is It Worth Upgrading to Spotify Premium?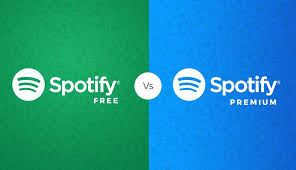 Once upon a time, the only way you could listen to music was through radio or purchasing a physical copy from your local CD outlet. This would seem like a death sentence to those who are firmly glued to their computer chairs day in and say out. I shudder to think of what was necessary in far olden times. Nowadays, everything is digital and CDs have all but joined records and cassettes in virtual extinction.
Even the digital age of music has evolved to some degree. Free music used to come in the form of p2p downloads from things like Napster. It then upgraded into genre-based playlisting with sites like Pandora. Ultimately landing on streaming platforms, like Apple iTunes and Spotify, that we cherish to this day.
I could probably drag on about the differences between Apple iTunes and Spotify but that is definitely a story for another article. What I want to tap into today is Spotify and more importantly, the reasons for and against purchasing the premium membership.
"I don't see the point of purchasing a premium subscription for something that is already free to use."
That is your prerogative and likely the same sentiment as most others currently enjoying Spotify's extensive music library free of charge. But perhaps you may not have yet been informed of the perks that a premium subscription offers. This is where I come in.
I plan to go rather in-depth for what you can expect from both the free and premium versions, a comparison of what you get with both, as well as how Spotify Premium stacks up to other music streaming platforms. If you've ever wondered whether the premium option was worth your time and hard-earned dollars, you'll have to keep reading to find out.
Spotify Free vs. Premium
Spotify offers two tiers of service: an ad-supported tier that is free for the user and a monthly premium subscription at $9.99. For those only worried about saving money, the free tier is going to be your best option. It tends to only play ads after every third song but allows you to listen to as much as you want, whenever you want so long as you're using the desktop version.
The real question is whether or not the added perks that the premium version offers is actually worth the $9.99 per month. Let's start with the more notable things you will get for free with Spotify first and then move on to premium should you feel that you need more.
Free Version
A quick rundown of the general limitations of using Spotify for free:
Online streaming only. You will not be permitted to use your song library while not connected to the internet. This means no listening in airplane mode to save data, though Spotify Free does have a Data Saver mode.

You can only use the shuffle function within your own playlists.

Skipping ahead to the songs you want is also limited. In some instances, primarily using the radio, you'll be prevented from skipping too far ahead.

Ads can be annoying. You'll need to watch (or listen to) the full 30-second ad before progressing to the next song on the list.
Though the free tier is considered free, because of the ads you're still paying for it with your time. Spotify makes money from the companies who provide the ads but it is only a fraction of what they earn from premium subscribers. This leads Spotify to incentivize non-paying users to break out their credit cards and upgrade by limiting what they can get for free.
Desktop and browser accounts have a lot more freedom under the free tier than those who use Spotify on-the-go. You'll only have to listen to an ad once every few tracks. The mobile version, however, has many limits imposed on your listening enjoyment.
Mobile Unfriendly
Mobile use of Spotify free allows you to listen to any song, in any order, with unlimited skips so long as it falls into one of 15 personalized playlists they've provided you. The playlists are created using Spotify's machine learning algorithms and are presented to you as:
Discover Weekly

, a mish-mash of suggested tracks that changes from week to week.

Daily Mix

, another jumbled playlist but one with songs that you already like along with those that Spotify thinks that you may enjoy.

Release Radar

, a playlist consisting of your favorite artists' newest tracks.

Various curated playlists.
You can expect to have around 750 different tracks to choose from though that will vary from day to day and week to week depending on the playlist.
While using either an iPhone or Android mobile phone, aside from the 15 personalized playlists, you can listen to your own playlists, albums, and artists but only with the shuffle function active. This means that you can't play a song on repeat nor choose a specific song to play on demand. You'll instead be forced to listen to the next available track. You can skip ahead but are limited to only six track skips per hour.
Following friends is a no-no, there's no access to Spotify Radio, you'll be unable to add local tracks, or watch any videos. The limitations can get downright frustrating.
There is a silver lining for those with an iPad or Android tablet. You will get to enjoy the same on-demand access to music as you can as if you were using a desktop. This means no forced shuffling and you can pick whichever songs you'd like in any order you choose.
Finding Friends Is Easy
The integration between Spotify and Facebook makes it simple to find friends and family who are also using both apps. You'll be able to see what they're listening to through the playlists they've created. They, in turn, will be able to do the same.
Once connected with your friends an activity feed will show up on the right side of your screen that will display the current or most recent track they've played. This makes it an excellent way to share new music and artists with friends and family that may be currently missing out on a certified hit.
To find additional friends or musicians, you can look for them directly via the built-in search function. Type in spotify:user:USERNAME where the username is replaced with the actual name of the friend or artist.
Personalized Recommendations
Spotify's suggestion algorithm is usually rather accurate in determining what it thinks you may enjoy. It does, however, miss the mark as well. The more music you listen to, the better the suggestions tend to be. Spotify does a solid job of recommending songs that are similar to past tracks you've played.
Compared to another platform like Pandora, the music choices given by Spotify tend to hold a lot more value as the songs are generally not repeated week to week. This means you're more likely to discover a new track or artist that you just might want to learn more about in Discover Weekly or one of the other playlists offered.
Rockin' Radio
Create a radio station based on the genre of music and artists that you already enjoy. The radio station will play songs of those artists as well as similar artists Spotify would like you to check out. This is one of those features normally found on most other streaming music apps but is a great feature nonetheless. It's especially useful for listeners who want to avoid all the fuss of choosing and picking new songs once a playlist ends. Just provide an artist or song and allow Spotify to populate the tracks for you.
Premium Version
A few reasons to choose Premium over Free:
Your playlists will be available offline.

No more annoying ads to worry about popping up and interrupting your music.

Skip as many songs as you like.

Ability to connect your account to different apps and products.
Completely ad-free listening at a monthly cost of $9.99 a month, Spotify Premium allows you to listen to as much music as you want unhindered and uninterrupted. Playback and skip any track, album, artist, and playlist, in any order, as often as you like. With a premium subscription, you have total control over the music you love.
Aside from removing the ads, Premium also unlocks full access on your mobile devices. You can listen to any song anytime on your phone the same way that you listen on your desktop. No longer limited to shuffling, you can skip the tracks you don't want to hear, access the Radio playlists, and enjoy everything Spotify offers on-the-go subscribers.
Download up to 3,333 of your favorite tracks to use for offline listening on both the mobile and desktop apps. These songs can be saved across 3 different devices. This feature alone is a perk worth the price tag if you want to save on mobile data or don't have access to a laptop, desktop, or WiFi connection. No longer a need to worry about streaming music when you can turn Spotify into an offline music service. The only caveat to this great feature is the need to go online at least once every 30 days in order for Spotify to ensure you're still a paying member. Going over the 30 days will render your tracks inaccessible while offline.
You'll even get higher quality audio streaming with premium. Free plan tracks are limited in quality as they are streamed at 96kbps on mobile and 160kbps on your computer which is lower than listening directly from a CD. Premium allows you to enjoy higher quality audio at up to 320kbps which is on par or better than most CD audio.
For mobile, Low quality is 24kbps, Normal quality is 96kbps, High quality is 160kbps, and Extreme quality is 320kbps. Free users are subject to a smaller selection of only Normal or High. To access Extreme, you'll need to subscribe to a Premium membership.
Sync Up with Amazon's Alexa
Integrate your Spotify experience with Amazon's Alexa and save time by having your smart home speaker play music for you. Amazon Echo, Echo Dot, and the majority of other offered smart home products work perfectly with Spotify so long as you subscribe to premium.
Tell Alexa which playlists or tracks you want to hear without the need to scroll through them all yourself. Easily unwind after a hard day of work or get in the groove for a little spring cleaning via some voice commands.
Spotify Connect
No smart home speakers? Don't worry. So long as your products have Bluetooth technology capabilities, you can use the Spotify app as a remote. Use it for home speakers TVs, cars, game consoles, smart watches and so much more. Pair Spotify with dedicated hardware like your Xbox One or PS4 speakers easily with such a feature. This is an amazing way of controlling the tunes played at parties or during a nice relaxing day at home. Just like with Alexa, Spotify Connect just makes your life that much easier.
Can You Afford Another Subscription?
Even with the benefits outweighing the negatives, you should make sure that committing to a new subscription is going to be worth your money. It all boils down to time investment vs money expenses. If you don't plan to use Spotify on a daily or weekly basis, there really isn't much of a point to purchase a premium subscription. That is unless the perks are essential to you during the time that is spent using the service.
Before trying out Spotify's Premium version, take into consideration all of the other monthly subscriptions you currently pay for. If any of those fall into the "not used daily or weekly" category, it may be time to cancel a few of them. This will free up the monthly funds to give Spotify Premium a chance.
The price stands at $9.99 a month but there are a few ways to share the load with some workaround offers or other premium services you may already be paying for.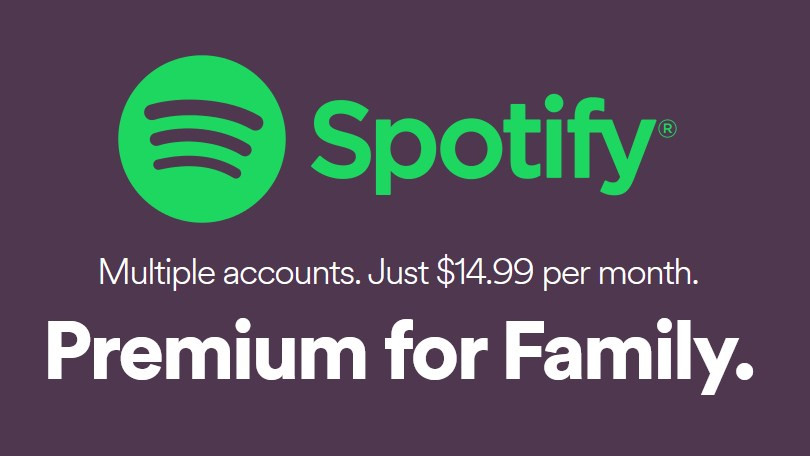 Family Plan
This option is the most discounted one you'll find for Spotify Premium. It's a shareable account that lets you add up to six people for only $15 a month. Yes, that's $5 extra if you're planning on going solo. However, this also means that the more people added to the account, the less the cost per person. Fill up the slots and find yourself splitting the cost six ways at only $2.50 a piece. Everyone is able to maintain their own account which means you won't have to worry about anyone messing with your playlists.
To apply for this plan, Spotify requires that all user accounts fall under the same roof. That means, everyone on the plan needs to have the same address on file. Though Spotify will generally rely on the honor system, they may also require proof of residence as well. If you feel that rules were meant to be broken and violating Spotify's isn't damning enough to your morals, it's quite possible you can get away with a family plan among friends.
Discounts For Students and Hulu Users
Students at eligible universities can acquire a premium subscription at on $5 a month with a small verification process. To add the cherry on top and sweeten the pot, Spotify bundles in a Hulu and Showtime subscription as well. This is basically a steal even if you don't currently use either of these streaming services. It may be time to quit Netflix and get in on this plan.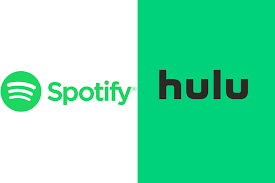 Even if not a student, you can look into the Spotify Premium + Hulu plan that they offer for around $13 a month. This will get you access to both Spotify Premium and Hulu Limited Commercials, which is a total savings of $5 per month when compared to the total cost of subscribing to them separately.
Trials and Promotions
The try before you buy option is in full effect with Spotify Premium. You'll get the standard 30-day free trial where you can partake in all that a premium plan has to offer. You can participate in this trial at any time but only once. To do so will require the use of credit card information as Spotify will automatically renew the subscription at full price once the trial ends. As most other offers of a similar nature, you can cancel at any time, risk-free within the time frame window.
You can do so by heading into your Spotify account settings and turning off the auto-renewal feature should you find the premium not worth the price. It also pays to keep an eye out for Spotify promotions from time to time. The company tends to offer crazy promotions like three full months of Spotify Premium for only $1 to those who have never tried it before. You may also discover a few discount offers from other companies bundled with separate products and services.
Premium: The Bottom Line
Spotify Premium is a great investment for any music lovers who plan to use the benefits offered from the commitment, frequently. You're essentially paying a monthly premium for unlimited music across all genres at the same cost for a single, digital album. Add a family plan on top of that and you're getting away with a steal. Even just adding two to three additional members, it a premium membership will still pay dividends from the total savings.
The only reasons I can see where a premium sub would not be considered worth the cost is if you already have a subscription to a different music streaming service or you don't plan to use Spotify enough to justify the monthly fee. Spotify offers such a massive music collection that allows you to cruise through on a mission to discover new bands, tracks, and genres that you may not yet know that you love. This can be done using Spotify for free, so if ads and mobile access are not a concern, premium probably holds no interest. That is, unless, the additional features are just too hard to pass up.
Offline listening is such an amazing feature that if you are big on mobile use, it becomes almost a necessity. It shines pretty brightly for those who rely on a limited data plan or have spotty coverage in areas where their time is mostly spent. Some may have serious hang-ups with the consistent ads that pop-up every so often.
Though Spotify's free tier continues to get even more appealing as time goes by, you shouldn't sleep on the features that a premium subscription provides. Ultimately, the decision lies with you on if it's worth it or not to upgrade. Other music apps just don't offer the same compelling argument for an upgrade that Spotify does.
A quick reference as to why you may feel Premium fares better than Free:
You're interested in what your friends and family are listening to.

A huge library of digital music is something you can't live without.

The ability to create your own playlists for both online and offline listening is something that interests you. Offline becomes even more compelling for those who go on frequent trips or wish to use fewer data.

A seamless listening experience on all of your devices, including smart home products, sounds like a dream come true.
You need to take control of your music preferences. Unlimited skips, targeted track play, streaming quality, and much more.
How to Upgrade to Spotify Premium
So you've decided that a premium subscription is just the ticket to a personal music nirvana? Once you're ready to make the jump, you can head on over to the Spotify Premium webpage. Click the Get Spotify Premium link and sign in to your Spotify account. Make your way through the payment process by providing either your credit card or PayPal information. You'll then have access to all of the premium features that Spotify has to offer.
As an added note, for iPhone users, it may be more frugal to purchase the premium membership on a device other than your iPhone. Apple sees fit to take a percentage cut out of every in-app purchase and that cash sure isn't coming out of what's owed to Spotify. Apple will bump your monthly costs from $10 per month to $13. Avoid this Ludacris and unnecessary charge by heading to Spotify's website and signing up for premium directly. You won't regret it.
How to Draw in Word for Mac
Read Next