The Five Best YouTube Alternatives [September 2020]
With more than 1.3 billion users, YouTube isn't just the king of online video—it's the second-most popular website online today, only trailing behind Google's own homepage. The site hosts more than 5 billion videos every day, with users uploading more than 300 hours of video every minute. The variety in videos you can find on YouTube is truly astonishing, offering users a little something no matter what they're interested in. After all, you don't gain billions of monthly active users by catering to a niche audience.
Of course, no site is flawless, and YouTube isn't without its fair share of problems. From advertisers routinely pulling their support from creators to some YouTubers landing themselves in trouble over their behavior, there's plenty to not like about the site. It doesn't matter whether you're a viewer or a creator; diversifying where and how you watch or upload videos online is an important step to stopping YouTube from becoming an unstoppable monopoly.
Thankfully, we've seen a number of YouTube alternatives pop-up over the last several years, from creator-run video hosting sites to mobile-friendly apps for scrolling on the go. These are the five best YouTube alternatives you can find in 2020.
Our Recommendation: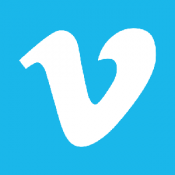 YouTube is home to thousands of short films, documentaries, and other professionally-made content by young filmmakers and creators just starting out, but if you're serious about uploading or watching filmmaker-focused content, you can't beat Vimeo. Crafted around businesses, professionals, and anyone trying to get their first step into filmmaking, Vimeo is a far cry from the let's plays and unboxing videos that fill most of YouTube's recommendation pages.
Unlike many of the video uploading sites you'll find online today, Vimeo is best used when signing up for one of their paid plans. You can't just upload unlimited amounts of content to the site, making it a good choice for anyone looking to craft what they put on their platform. If you're a viewer, Vimeo's Watch page features videos curated by actual humans, not by algorithms, which makes it perfect for short videos and creative essays alike. Vimeo isn't quite as user-friendly as YouTube, but for any young professional looking to take video seriously, it's a perfect site.
Runner Up: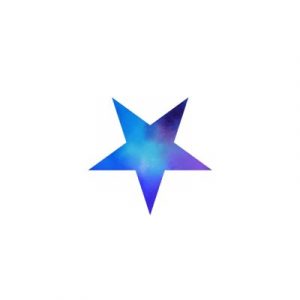 Nebula is the smallest service on this list, but that also makes it the most interest. Created and launched from a partnership between some of the leading creators on YouTube and Discovery's CuriosityStream service, Nebula is designed for some of the best video makers on YouTube to try out new ideas, premiere videos without worrying about ad revenue, and to create to their heart's content.
Filled with familiar names and recommended creators alike, Nebula hosts content from creators like Lindsey Ellis, Captain Midnight, HBomberguy, and NowYouSeeIt, covering everything from art and cinema to history and politics. In addition to ad-free or uncensored versions of videos you'll find on YouTube, Nebula also hosts a number of Nebula Original content you can't find anywhere else.
Nebula requires incoming creators to be nominated and accepted into their field of educators and essayists, so if you're just starting out, you'll need to have a library of content hosted elsewhere to audition for the site. Still, it's rare to see creator-focused visions excel as well as Nebula, and if you're on the hunt for a YouTube alternative, it's tough to beat. Although it's the only site on the list that requires a subscription, Nebula includes CuriousityStream with each membership for even more streaming content, and you can watch your first video for free without an account.
Everyone else
That's right: TikTok isn't just a competitor to YouTube, but it might be the biggest social network to launch since Instagram. If you're under the age of 35, you're probably familiar with TikTok. The Chinese social network that replaced Musical.ly has taken the world by storm, along with a whole host of controversy not far behind. From lip syncing to your favorite songs to comedy sketches, TikTok is more of a replacement for Vine than anything else, and that makes it one of the best YouTube alternatives online today.
While it may not serve the same functions as YouTube, if you're a creator looking to work within the limitations of TikTok, its video creation tools are far and away the best on mobile. Live augmented reality filters allow you to create visual effects on the fly, far and away surpassing what we've come to expect from what many can do with the full power of Adobe Creative Cloud on a PC.
Of course, even as we update this guide in 2020, TikTok's success has also been its downfall. Thanks to ByteDance, the parent company behind TikTok, being based out of China, the app risks being banned within the United States unless it can sell to a US-based company, with Microsoft currently leading efforts to buy. We'll update this guide when we know more.
If you pay any attention to the livestreaming community online, you've definitely heard of Twitch. Originally created as a gaming-focused spin-off from Justin.tv, Twitch's early years focused on competitive eSports and single-player streams, with partnerships from titles like League of Legends and Overwatch. After the gaming service started to overshadow Justin.tv, Twitch became the sole focus of the company in 2014; that same year, the website was sold to Amazon for nearly a billion dollars.
Since Amazon's takeover, Twitch has become home to streamers of all types, from professional gamers to podcasters, charity streams to speedrunning, and even non-gaming content like food, creative, and "IRL" streams that add more flexibility to streams. Twitch may specialize in livestreams, but it also happens to be YouTube's strongest rival. The presence of Twitch has caused YouTube to put a wider focus on both gaming and live video, while many prominent YouTubers have left YouTube largely behind to spend their time streaming on Twitch. If you're looking for a replacement for YouTube, diving into the world of live video online is a great idea.
Although IGTV may not have skyrocketed to the levels of success Instagram expected following its 2018 launch and announcement, the app—which is both built into Instagram's main application and available on iOS and Android as a separate download—continues to target YouTube's domination of the market. IGTV brings back time limits, offering mobile users 15 minutes of video per upload and desktop users up to 60 minutes.
Although originally launched with the intention of offering vertical-only videos, the app was updated in May 2019 to finally support standard horizontal-oriented videos as well. The app focuses on automatic video playback, which means you're greeted with a new video the second you open the app. That may seem more like a TikTok competitor than anything else, but Instagram has saved IGTV from becoming a TikTok clone, building Instagram Reels instead.
While IGTV has been a mixed success for the company, Instagram has yet to give up on the app. Relatively limited competition means IGTV is perfect for creators looking for a hungry audience, while viewers may find the app full of interesting creators waiting for their big break.
Disclaimer: Some pages on this site may include an affiliate link. This does not effect our editorial in any way.