The 5 Best YouTube Alternatives – May 2019
For a company that has grown to become a massive, inescapable part of our culture, YouTube is undoubtedly the king of online video. With more than 1.3 billion users, YouTube isn't just the most popular video site on the web, but the second-most popular website globally behind Google's own homepage. The site serves up more than 5 billion videos every day, and 300 hours of video are uploaded to YouTube every minute. It's easy to say that billions of people rely on YouTube daily for their entertainment and for hosting their videos. The variety in videos you can find on YouTube is truly astonishing, offering users a little something no matter what they're interested in.
Whether you want to find news updates, music videos, video game walkthroughs, podcasts, and especially videos of cats, YouTube is basically endless in terms of what it offers to its users. People have developed real relationships with the creators on YouTube, and often turn to them in times of need to help get them through the day, or to entertain them in the middle of the night. But of course, the site isn't without its problems. From advertisers often pulling their support from certain creators, to some YouTubers often landing themselves in trouble over their behavior, there are a number of things you might not like about using YouTube. If you're looking to diversify where you watch content online, you aren't without your options. Here's our five favorite YouTube alternatives for 2019.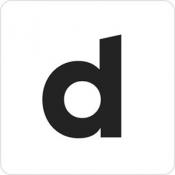 If you ever tried to find a full-length film on YouTube in the 2000s, you probably remember Dailymotion as the video streaming site that actually housed copyrighted content. You may even be surprised to learn that Dailymotion still thrives online today, with a fresh redesign focused around "popular topics" and instant streaming video. Thanks to several lawsuits throughout the past fifteen years, you aren't likely to find much copyrighted content on there like you could ten years ago, but there's still plenty of exclusive content on Dailymotion, making it a popular streaming site fifteen years after it launched.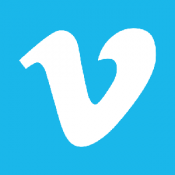 YouTube has plenty of short films, narrative series, documentaries, and other professionally-made content by young filmmakers and others looking to get into crafting stories online, but if you really want some impressive prosumer-made content, Vimeo is the site for you. It's a site crafted around businesses, professionals, and other highly-crafted material. Unlike many of the video uploading sites you'll find online today, Vimeo is best used when signing up for one of their paid plans. You can't just upload unlimited amounts of content to the site, making it a good choice for anyone looking to craft what they put on their platform.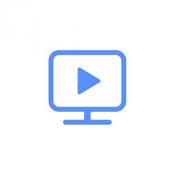 Facebook has been desperate to remain in their golden spot as the must-be place online, and in doing so, have attempted to become larger and larger through acquisitions and further app development. From WhatsApp and Instagram to Facebook Dating and Messenger, there's no shortage of spin-off applications within Facebook's large portfolio. Watch started its rollout in 2017, and they've found some success on the platform, with certain creators landing deals to upload their content there first as a premiere. The platform has also created partnerships with companies like Buzzfeed, Vox, CNN, and other major video producers to create shows for the platform.
If you're a smaller creator, you can still use Facebook's standard video platform to upload your videos without the full support of Facebook behind you, but if you're just looking to watch original content, checking out Facebook Watch is a great idea.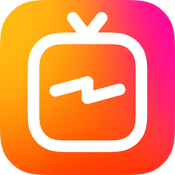 Speaking of Facebook-owned companies launching YouTube-esque products to some level of success, Instagram joined the party in 2018 when they announced IGTV as a massive press conference over the summer. Directly taking aim at YouTube, IGTV is a standalone app from the popular photo-sharing social network that focuses directly on creators uploading vertical video designed to be watched on a smartphone. If you're a creator, you can upload videos up to ten minutes in length, while popular and verified users gain access to 60 minute videos and larger files sizes. The app focuses on automatic video playback, which starts as soon as you open the app on your phone or tablet.
The app has been a mixed success for the company, but Instagram hasn't given up on it yet. Reports in 2019 show that Instagram is working directly with talent and up-and-coming stars to improve the state of their video platform. Whether or not the app sticks around through 2020 and beyond is yet to be seen.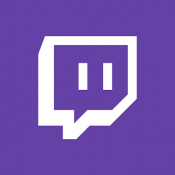 If you pay any attention to the livestreaming community online, you've definitely heard of Twitch. Originally created as a spin-off from Justin.tv, Twitch (or Twitch.tv) originally focused on just gaming, with streams of competitive and single player games, including titles like League of Legends, Minecraft, DotA 2, and more. After the gaming service started to overshadow the original Justin.tv, Twitch became the sole focus of the company in 2014, and that same year, the website was sold to Amazon for nearly a billion dollars. Since then, Twitch has become home to streamers of all types, from professional gamers to podcasters, charity streams to speedrunning, and even non-gaming content like food, creative, and "IRL" streams that add more flexibility to streams.
So while Twitch may specialize in livestreams, it also happens to be YouTube's strongest rival when it comes to video. The presence of Twitch has caused YouTube to put a wider focus on both gaming and live video, while many prominent YouTubers have left YouTube largely behind to spend their time streaming on Twitch. If you're looking for a replacement for YouTube, diving into the world of live video online is a great idea.
Disclaimer: Some pages on this site may include an affiliate link. This does not effect our editorial in any way.