Best Bang for The Buck Gaming Computer of 2008?
For those of you want more out of your computer than e-mail and Internet, but don't have the money to dish out for a $3,000 rig that will get outdated in a week, look no further. I have compiled a list of the various components to let you get the most for your money for 2008. You want to play Crysis on high set on 1280 X 768 resolution with flawless performance? Done. You don't want to wait longer than 8 seconds when starting up your computer? Done. You want to have all the Internet tabs open as you want? Done. Incredible graphics on a 22" screen? Ability to download and watch HD movies at the same time? Option to immerse yourself in a MMORPG game with your own surround sound system? Done, done, and done. For a computer with this type of performance, you would probably pay $3000+ for a retail version. I'll show you how to do it for a little over $2,000.
Motherboard: ASRock NVIDIA 650i SLI ATX

This high-end motherboard supports two graphics cards running in SLI mode. Also features 4 ram slots at DDR2 800 with dual channel support, support for LAN and wireless, with onboard audio. Great for graphics.
Processor: Intel Core 2 Quad QX6600 2.66GHz

With four processing cores you will be able to do all the multitasking you want. Reasonably well priced, good compatibility, and cheaper than some of the dual core processors.
Memory: Patriot Extreme Performance 4GB (4 X 1GB) DDR2 800

You can't go wrong with this RAM. You will experience faster speeds and loading times for applications and programs. Even games will run faster with the improved CAS latency.
Video Card: 2X ZOTAC 8800GT 512MB AMP Edition in SLI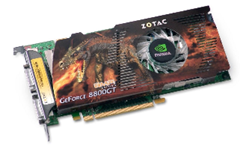 One of the fastest 8800GT cards out there. Beats the 8800GTS 320MB and 640MB versions, and keeps within 1-3 fps of the 8800GTX priced almost twice as much. Pre-over clocked to 700MHz stock, 2GHz memory, and 1760Mhz shader, this thing is definitely AMP'ed up. 2 of these in SLI mode will allow you to play even the most intense games at an incredible level with stunning graphics and phenomenal frame-rate for the price. Will probably be able to handle anything you throw at it for a solid couple years.
Case: NZXT HUSH ATX mid-tower

Has two extremely quiet fans to keep your rig nice and quiet even when you pull late night gaming sessions. Also has many expansion slots, HDD drives, and optical drive slots on the outside. Plenty of room to expand.
Hard Drive: 2X Western Digital Raptor 150GB 10,000RPM in RAID 0

If you thought 7200RPM was fast, think again. This hard drive comes with a speed of 10,000RPM; almost double the old 5400RPM version. 2 of these in RAID 0 will yield even more impressive speed with a total of 300GB for storage. Great combination of speed and storage.
Optical Drive: 2 X Samsung DVD+/-R/W Combo burner with Lightscribe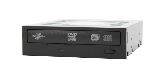 The standard for running and burning DVD's and CD's. Includes Lightscribe technology for disc writing abilities. Incredible reading and writing speeds. With two you will be able to simultaneously burn a CD or DVD while watching a movie or playing a game on the other.
Monitor: Sceptre 22" Widescreen 2ms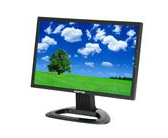 Super fast response time, 1680 X 1050 for great gaming and video picture. Contrast Ratio is 2000:1, so your blacks and whites will be easily told apart.
Keyboard: Logitech G15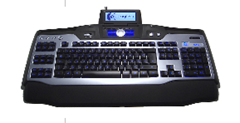 Only the best use this keyboard. Has over 100 programmable buttons to make RTS and MMORPG games a breeze. LCD screen provides critical information from the current game you are playing and also monitors your CPU and memory load. Different backlight brightness allows for overall one of the best customizable keyboard ever.
Mouse: Logitech G9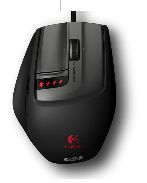 You will need a good mouse to keep up with this computer. This mouse will have no trouble at all. Can be optimized to up to 3200dpi for super fast response when caught up in intense battles, while able to be adjusted lower for the recon sniper roles. Comes with alternate cover and adjustable weights.
Speakers: Logitech 5.1 surround sound system

Immerse yourself into the game with this sound system from Logitech. With this setup you will be able to hear (and feel) a grenade explosion like it was meant to be.
Power System: Hiper ATX 880watt quad 12V rails

To run two graphics cards and a quad core processor, it will take a lot of juice. This power system is up to the task with 880 total watts of raw power, coming from 4 12V rails, two of which set at 30 amps compared to the average 18-22. Great for over-clocking.
Cooling: Zalman 2 ball CPU cooler

If you want the best out of your money, you are going to want to over-clock your processor. Swap this out with the cheap one they send with the processor packaging and you will notice significant temperature drops, allowing for you to easily attain 3.0GHz or more on all four cores stable.
Operating System: Windows Vista Home Premium

If you want to play DX10 games, vista is the way to go. It may be a tad slower performance than XP and a bit buggy, but new updates are coming out almost every day fixing the problems and improving the overall vista performance.
Price Listings from Newegg
| | |
| --- | --- |
| Motherboard | $104.99 |
| Processor | $259.99 |
| Memory | $103.99 |
| Graphics Card X2 | $519.98($419.98 with rebates) |
| Case | $89.99 |
| Hard Drive | $174.99 |
| Optical Drives | $29.99 |
| Monitor | $249.99($229.99 with rebates) |
| Keyboard | $71.99 |
| Mouse | $69.99 |
| Speakers | $68.99 |
| Power | $159.99 |
| Cooling | $41.99 |
| Operating System | $99.99 |
| Grand Total | $2211.84 + rebates = $2091.84 |
So for a little over $2000 you can get a high-quality gaming computer that provides the performance of a high-budget enthusiast but without the price of one. For example on Alienware the same specs would cost $3,479.87! And that doesn't count that this setup has factory over-clocked graphics cards, a quality CPU cooler for over-clockability, and 5.1 surround sound speakers. Sure $2000 for a computer may seem steep, but each and every component will feel like they were worth it, from the dual graphics setup to the mouse. No buyer's remorse and no need to sell your car. You can go to the store and no longer worry about the minimum requirements on the back of those brand new shiny games. You don't have to leave the computer for 10-60 minutes anymore when it's downloading something. The more you use this computer, the more you'll realize what a great buy it is for the price, which is why it is one of the best bang for the buck gaming computers of 2008.
How To Make A Batch File
Read Next