Best Car Charger For iPhone 6 & iPhone 6 Plus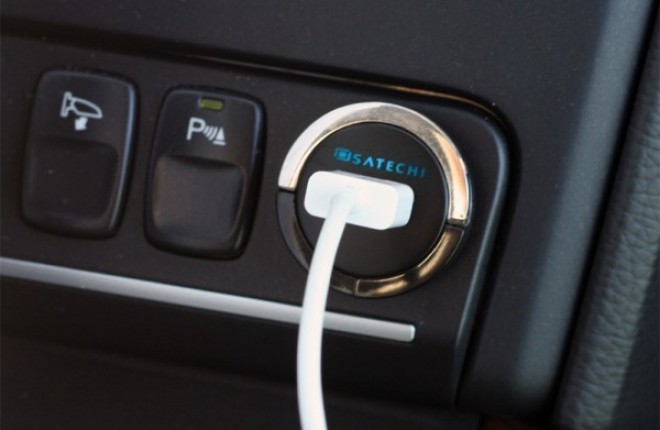 The new iPhone 6 and iPhone 6 Plus has been just released, you may need to purchase a car charger for your new iPhone. Some car chargers for iPhone 6 and iPhone 6 Plus can be expensive if purchasing the entire set. There are many different car chargers on the market and we've created a list of the best car charger for iPhone 6 and best car charger for iPhone 6 Plus.
Somehow, iPhone 6/6 Plus car chargers seem to be quite costly. The lightning dock looks like the culprit and if you're looking for an authentic, complete set from the big guys, you're looking at shelling out anywhere between $25 and $40.
The best option for those already owning a lighting cable for your iPhone is to just buy the car adaptor that has a USB connection so you can connect your lighting cable to the charger to save money. Another option is to buy an one piece car charger that has the lighting cable already attached to the car adaptor. (Here is a list of Best iPhone 5/5S Car Chargers)
You can also read these reviews of other iPhone 6 accessories:
Our list consists of high-quality brand name iPhone accessories producers with links on where to go to buy these wonderful car chargers for your iPhones.
Here is a list of the best car charger for your iPhone 6 and iPhone 6 Plus and listed prices here with all the information:
Belkin car charger is a high-quality, premium car charger that works with your iPhone 6 or iPhone 6 Plus. The ultra-compact, 2.1A rating is efficient enough to give your phone lightning charge.
Price– $17.29. Buy it from Amazon.com.
Griffin's iPhone 6/iPhone 6 Plus car chargers features a simple design with dual USB port for simultaneous charging. This Griffin car charger does not come with a cable. There's SmartFuse which prevents overcharging / protects the circuits.
Price: $17.28. Buy it from Amazon.com.
Anker car charger with 24W dual-port USB with powerlQ technology can provide rapid charging to your iPhone. It can be used for a number of other devices as well. The charger delivers up to 2.4A per port. The Anker charger comes with 18-month warranty.
Price: $22.99. 
Buy it from Amazon.com.
iOttie Rapid VOLT iPhone Car Charger
iOttie Rapid Volt iPhone car charger with 5A/25W dual charging ports (2.5A/12.5W each port) is equipped to provide fast charging. The smart charge technology automatically stops when the battery is fully charged. This car charger is simple and efficient. The charger is light and has matte & textured finish.
Price: $11.95. Buy it from Amazon.com.
How to Enable Verizon Voice Over LTE (voLTE) on the iPhone 6
Read Next