The Best Fake E-mail Generators – January 2019
When you need to sign up or register for something online but want to avoid the annoying newsletters and updates that follow, you find yourself a fake email generator. In an age where everything is digital, it shouldn't surprise you every that just about every website on the web takes measures to collect your personal data in order provide better services. Most of their methods can be rather invasive and even fewer of them can be considered trustworthy.
Also see our article Nine of the Most Secure Email Providers
So untrustworthy in fact that providing these websites with your personal details runs the risk of them being sold off the highest bidder. I don't know about you but I'm not a fan of having personal bullet points of my life put on display so that evil web corporations can make a quick buck.
"What about social media?"
That's a whole different can of worms. Though, admittedly still just as shady.
"Where can I find a fake email generator?"
You can always just type fake email generator into the address bar of your preferred web browser, hit enter, and find a whole list from which to choose. Doing it that way would be quicker but who's to say you'd be using the best one? This is where I come in.
This article will discuss what I consider to be the top three email generators to choose from that will help you protect your privacy and avoid all the SPAM.
But first…
What Is A Fake Email Generator?
These websites provide the user with a one-time use (normally) instant email address for use on websites to avoid SPAM and other unsavory internet practices. The name of the address is generated randomly, using a simple database compiled from public domain sources.
The methods and uses of these websites are completely legal as they do not encourage, condone, nor support any illegal activities conducted through the use of their service. Misuse of the information provided is subject to a prosecution in which the service will cooperate fully with law enforcement in assisting in any way needed.
Our Recommendation: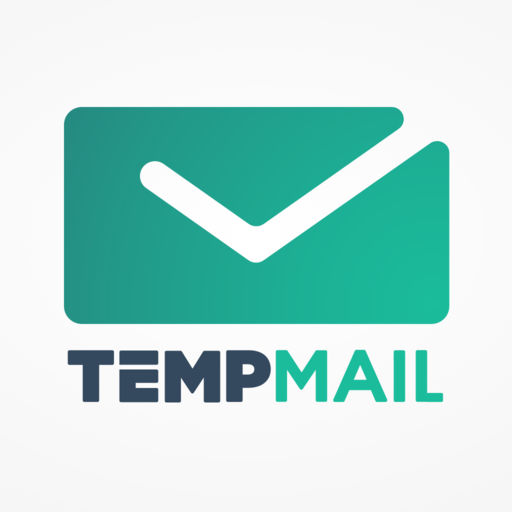 Signing up for a service shouldn't wreak havoc on your email's inbox. Websites like to enforce mandatory sign-ups in order to use the service they provide. This can include product purchases, forum posting, or something as simple as just wanting to leave a comment or review.
Your best bet for a disposable, temporary email address to dodge the SPAM barrage forced upon you by "necessary" account registration, is going to be Temp-Mail. Developed by Privatix, Temp-Mail is super easy to use and, like most fake email generators, completely free.
Temp-Mail provides you with an automated email address comprised of random letters that looks more like a garbled mess than an actual email. It does make it a bit difficult to remember but you can always copy it for later use instead of manually typing it in.
All you have to do is go to the Temp-Mail website or download the app for your mobile phone, click the Copy icon, and use the email address provided. If you don't like the email given, you can choose to change it by clicking the Change icon and typing in one into the "Login" text field before hitting the Save button. You can also just click on the Delete icon to have Temp-Mail auto-generate you a new one.
The Refresh icon will update your inbox as new emails arrive. Nothing too complex at all. Sweet, simple, and to the point as all fake email generators should be.
The only real hang up with the service is the small window of time that the fake email address remains available. I believe it lasts for only an hour so for any emails you expect to receive that will not fall within that time frame, another service will be needed.
Temp-Mail is recommended for those who just need a quick email address to access particular content without the need to divulge your personal contact information.
Runner Up: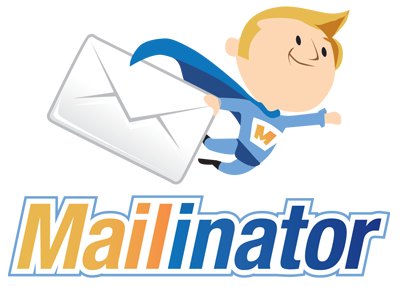 Another great service to help avoid the SPAM would have to be Mailinator. It allows you to generate unlimited email addresses as well as different IP locations.
All emails received by your Mailinator address are kept in an inbox that you can check daily. The emails can also be removed by transferring them to the trash so it serves as an excellent replication of an actual email service. Those that Mailinator detects as SPAM will be automatically deleted from the inbox.
Now you can post to message boards, register software, and sign-up for websites without those pesky services getting their grubby little hands on your personal information. Every email address provided by Mailinator.com is a throwaway address.
The basic use of the fake email generator provided by Mailinator is completely free. You have access to unlimited inboxes, can receive (but not send) a large number of emails, and those emails are automatically deleted in just a few hours. Just create an alias and log in with it to begin using the service.
Sounds awesome I'm sure, though the only issue (if you can call it that) is that all inboxes are shared. No inbox is private to a single user. All emails received are open to the public eye so ensuring that you provide no personal information is prudent.
Mailinator also provides a team service package for the cost of $159 per month. This will provide you with 5 (non-public) team accounts on a single private domain, access to Mailinator's API, 50MB of storage space, and the ability to receive up to 2000 emails per day.
Sometimes a website may refuse an email address generated by Mailinator. Mailinator offers you a range of varying domains to use for those sites making the email address less likely to be recognized as disposable.
Everyone else
Guard yourself against SPAM, phishing, and other online "threats" by using YOPMail. Just visit the YOPMail site, type in your preferred email address name, and click the Check Inbox button. If you're having issues coming up with an email address name on your own, just click the Random Email Address link and YOPMail will create one for you.
Each email address ID is unique to each and every user. You can copy the autogenerated email address for later use and click the Check mails button to head to the inbox. Email is stored for up to 8 days after they are received but users can delete them at any time.
Just like most other fake email generators, YOPMail does not allow you to compose and send your own emails to various recipients. It does, however, allow you to send anonymous emails to other YOPMail domains.
A few perks of YOPMail include multiple language support as well as a handy plugin for your browser to allow quick and easy access to the disposable email. There is absolutely no registration required and the service is 100% free.
Similar to Mailinator, YOPMail provides additional domain IPs to circumvent a service registration block. This is useful for sites who desperately want to blow up your real email inbox with pointless newsletters and purchase offers.
YOPMail's email addresses are not technically secure. In that, I mean that anyone who knows the email address name (or even those who accidentally type it in) can access your YOPMail inbox. So avoid providing any sort of factual personal information to the services sending you the emails.
Disclaimer: Some pages on this site may include an affiliate link. This does not effect our editorial in any way.