25 Best Comedies Streaming on Netflix [August 2020]
Of all genres of film, there's no type of film more difficult to recommend than comedies. While a well-produced drama can keep most viewers glued to their seats, and a quality horror film can produce frights and scares without resorting to jump scares, what constitutes a "good" comedy is far more subjective. Everyone finds different things to love about a comedy, be it the outrageousness of what's happening in a situation, the romance between the two leads, or the witty wordplay exchanged between characters. Comedy can be broad, based on physical stunts or laughing at the poor decisions of the characters in a film, or it can be subtle, focused on hidden details in the backgrounds or double entendres in the script. And while a horror film can be universally looked at as "poor" or "not scary," even the worst-received comedies have their defenders, with a solid amount of fans defending the work for being truly hilarious.
Still, we can't simply ignore the need for comedy recommendations, especially when you're looking for something easy to laugh at on a night in with Netflix. The world's most popular streaming service offers hundreds of comedies for you to choose from, from broad and slapstick comedy to subtle and dialogue-based humor. We've gathered a small selection of the best that Netflix has to offer, with everything from raunchy, provocative humor, to gallows-based dark comedies, to family-friendly films that can make anyone ages 5 to 105 smile. Make sure to take a look at the description of each film, where we've done our best to designate each film with a certain style of humor to better allow for our readers to find a film that will fit their sensibilities. Let's dive into the 25 best comedies streaming right now on Netflix!
25

Sleeping with Other People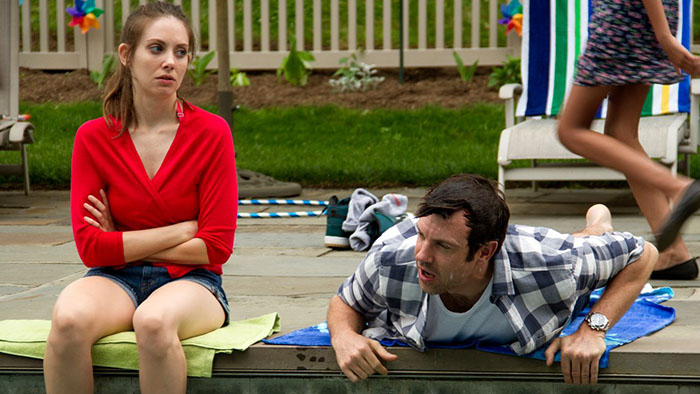 The best-friend-or-romantic-partner conundrum has been a mainstay of Hollywood romantic films since When Harry Met Sally charmed audiences upon its release in 1989. Since then, the romantic comedy has gone through its ups (Sleepless in Seattle, Pretty Women, Clueless) and its downs (New Year's Eve, Ghosts of Girlfriends Past, The Ugly Truth). Thankfully, we've seen the genre make something of a comeback in recent years, ranging from indie darlings to box office hits. Sleeping with Other People is a bit raunchier than When Harry Met Sally, but it follows the same formula: guy and girl agree to be friends instead of lovers, and romantic hijinks ensue. With an all-star cast including SNL's Jason Sudeikis, Community and GLOW's Alison Brie, Adam Scott, Jason Mantzoukas, and Adam Brody, there's plenty of fun to be had with this dark romantic-comedy. Director Leslye Headland went on to co-create the acclaimed Netflix Original Russian Doll, so if you liked her work there, make sure to check this out.
24

The Meyerowitz Stories (New and Selected)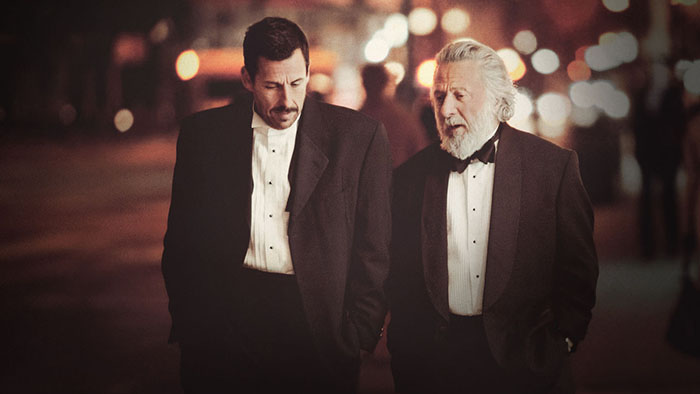 From director Noah Baumbach, The Meyerowitz Stories (New and Selected) tells the story of three children: Danny, Matthew, and Jean Meyerowitz, played here by Adam Sandler, Ben Stiller, and Elizabeth Marvel, respectively. Danny and Jean are siblings, with Matthew as their half-brother, all tied together by their rocky relationship with their father Harold (Dustin Hoffman). Though the three children are relatively estranged from each other, their father's upcoming career retrospective brings all three to New York City to reunite, bicker, and deal with their life's problems. Despite the prominence of Sandler and Stiller, don't expect this to be a broad comedy. Like Baumbach's other tales, this is drama first, comedy second, though critics have praised Sandler's dramatic turn here as his best since Punch Drunk Love.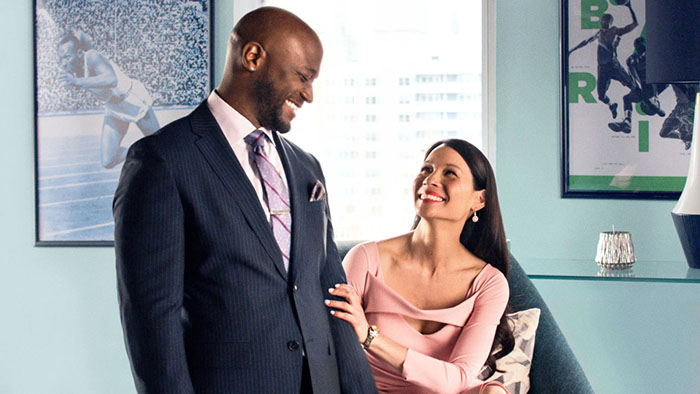 Set It Up is one of Netflix's many new releases in the romantic-comedy genre, something it seems desperate to bring back to life regardless on whether the studio system will allow it. Like many old-school rom-coms, Set It Up has a pretty basic plot: two assistants to rich, self-important bosses (one the editor of an online sports empire a la Deadspin or SB Nation, the other an investment and venture capitalist) decide that, in order to get their bosses to calm down for a bit, will use their loneliness to set up dates for each other. With a cast including Zoey Deutch, Glen Powell, Lucy Liu, Taye Diggs, and Joan Smalls, Set It Up is perfect for a Friday night in or for a lazy Sunday morning.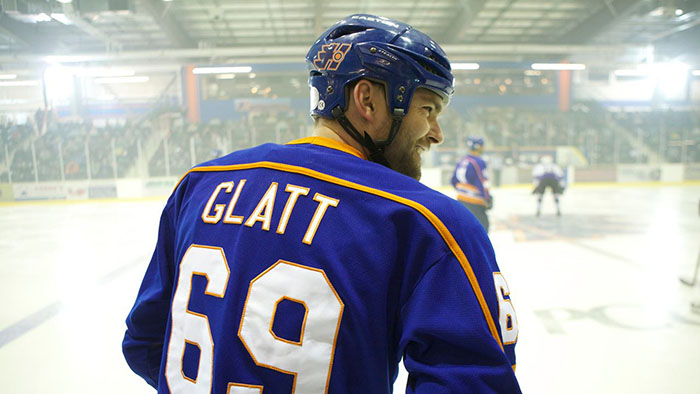 Another sports comedy in the spirit of Cool Runnings, Goon tells the story of Doug Glatt, a bouncer-turned-minor league hockey player who takes up the position of enforcer on the Halifax Highlanders after finding success on his local team. Seann William Scott (American Pie) portrays Glatt as a kind-hearted, dimwitted man who tries to do the right thing when he can, and finds hockey as giving him a shot to be successful in a world that he feels he doesn't belong in. After joining the Highlanders, Glatt—now nicknamed Doug the Thug—starts to find meaning in his life, becoming successful as an enforcer (the muscle of the team) and meeting Eva (Alison Pill), whom he falls for immediately. Things get complicated when Doug meets his hero, Ross "The Boss" Rhea, a major-league player demoted to playing in the minors following a slashing incident, only to have to face him on the ice.
21

Scott Pilgrim vs. the World
One of the most underrated films of this decade, Edgar Wright's (Hot Fuzz, Baby Driver) Scott Pilgrim vs. The World is a visual triumph, a funny and charming story that wears its heart on its sleeve. The film follows bass guitarist and 22-year-old Scott Pilgrim (Michael Cera, in a pitch-perfect casting), who is floundering in his adulthood without a job after being crushed by his ex-girlfriend. Now dating a high schooler, he seems content in just letting his life pass him by, when he runs into Ramona Flowers (Mary Elizabeth Winstead), a girl new to Toronto who seems to be, quite literally, the girl of Scott's dreams. A visual triumph, pulling direct inspiration from video games, anime, and the graphic novel this series is based on, Scott Pilgrim vs. The World is a perfect action-comedy.
20

To All the Boys I've Loved Before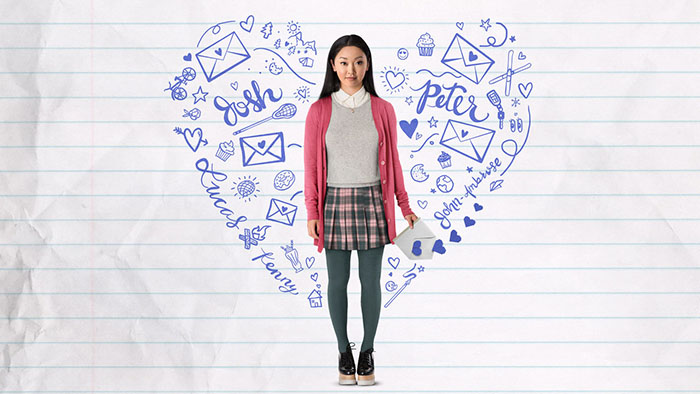 Based on the book of the same name, To All the Boys I've Loved Before follows Lara-Jean, a half-Asian, half-Caucasian 16-year-old high school student who begins her first year of high school without her older, now-graduated sister, Margot. Lara-Jean has never had a boyfriend, but has had multiple crushes, including on her sister's now-ex-boyfriend Josh and the popular boy at school, Peter. She keeps a series of five letters to her former crushes in her room, a method that allows her to clear out her love of these boys without having to worry about keeping her feelings bottled up. When her younger sister mails the letters, she's forced to reconcile with her feelings now being out in the open.
19

A Futile and Stupid Gesture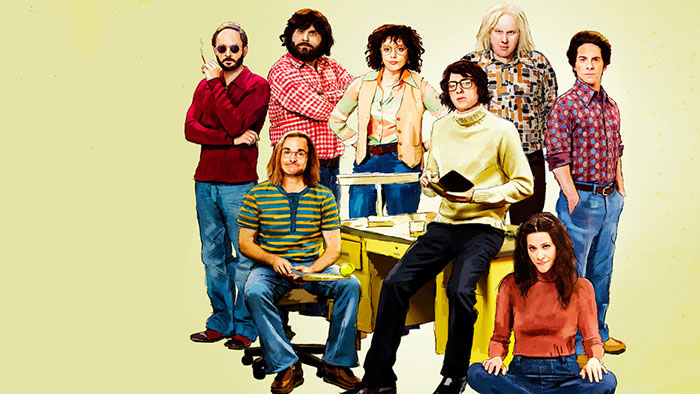 Directed by David Wain (Wet Hot American Summer) and starring an ensemble cast of comedians and actors like Will Forte, Joel McHale, Domnhall Gleeson, Seth Green, Annette O'Toole, Max Greenfield, and Ed Helms, A Futile and Stupid Gesture tells the story of Doug Keeney, the founder of National Lampoon magazine in the 1970s. The film follows the life of Keeney as a comedy writer, following his childhood through his time at Harvard and the founding of National Lampoon. Though Doug Keeney is obviously brilliant to the people around him, his behavior and troubled mind often lands in in hot water, and his drug problems follow him throughout his life, up to and including at the press conference surrounding Caddyshack, a film he co-wrote, that had received negative reviews. A Futile and Stupid Gesture is a Netflix Original, so you can be sure this film will always be ready to stream on Netflix at your heart's content.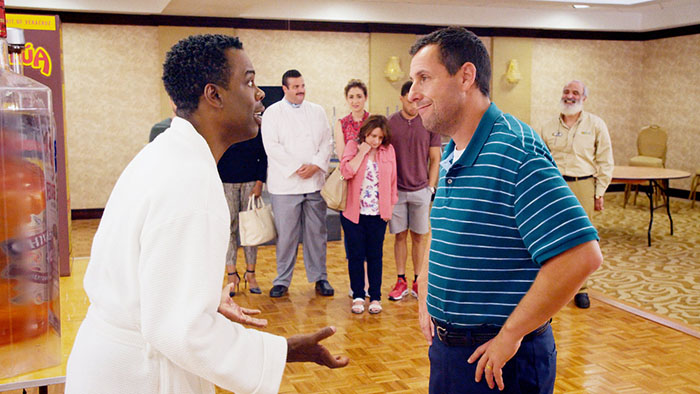 The newest installment in Adam Sandler's ongoing Netflix deal also happens to be the best one released on the streaming service yet not directed by Noah Baumbach. The Week Of is by no means high art, but it's a surprisingly realistic take on a father's hopes of paying for his daughter's wedding while simultaneously having to budget the entire thing out of pocket. The film follows fathers of the bride and groom Kenny (Sandler) and Kirby (Chris Rock), as they attempt to put aside their differences in views in order to present their children the perfect wedding. Directed by longtime Sandler contributor Robert Smigel (the writer of You Don't Mess With The Zohan and the voice of Triumph the Insult Comic Dog), the film manages to score more laughs than the majority of Sandler's recent projects, thanks to effort on Sandler's part and the supporting cast featuring Rachel Dratch, Steve Buscemi, Allison Strong, Noah Robbins, and more.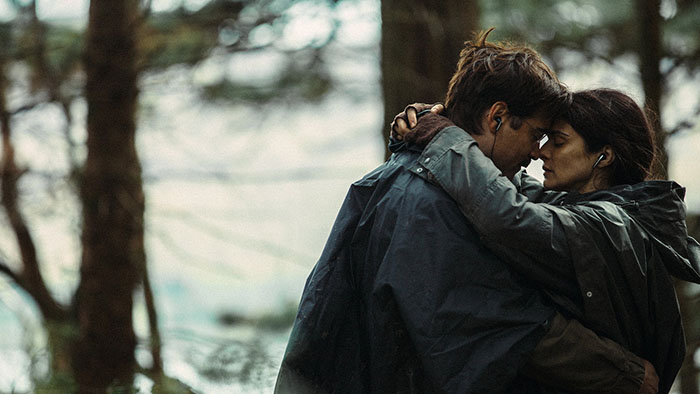 Yorgos Lanthimos mastered the balance of absurdist humor and dystopian fiction in his 2015 film The Lobster, starring Colin Farrell and Rachel Weisz, after managing to grab the attention of critics and moviegoers alike with his 2010 film Dogtooth. The Lobster is set in a dystopian universe where single people are given just 45 days to find a romantic partner before being turned into animals. When David's wife leaves him for another man, he attempts to form a relationship in his hotel to avoid being turned into a lobster, his animal of choice. At the hotel, he makes acquaintances who are also attempting to find love at the hotel, all while living in a society with byzantine rules. Anyone with a desert-dry sense of humor will enjoy this.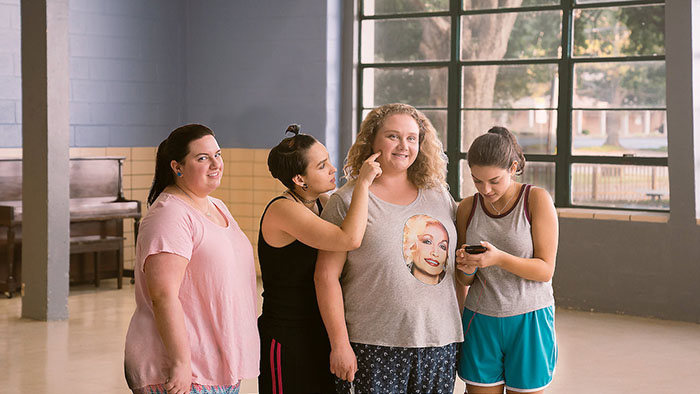 A brand-new Netflix original film, Dumplin' was released at the tail end of 2018 quietly onto Netflix. Unlike a film like Bird Box, which saw massive promotion during the holidays, Dumplin' went more unnoticed by fans, and it's time to correct that. Based on a young adult novel of the same name, Dumplin' follows a plus-size teenage daughter (Danielle Macdonald) whose mother is a former beauty queen (Jennifer Aniston). When she signs up for her mother's pageant as a protest against the idea of mainstream beauty contests. When other contestants follow in her footsteps, however, things escalate quickly, leading to a full-on revolution of the pageant in Dumpin's small Texas town.
The 30 Best Sitcoms on Netflix [Summer 2020]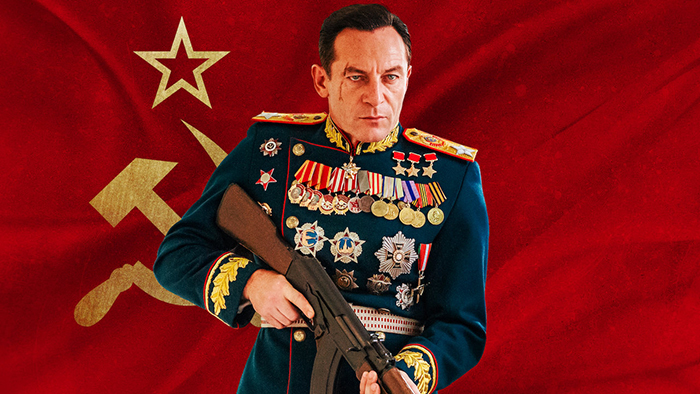 Armando Iannucci is no stranger to political black comedy: his landmark British comedy series The Thick of It didn't just bring In the Loop into existence—it was also developed by Iannucci himself into Veep in the United States. And while the director might focus primarily on television, 2017's The Death of Stalin shows that the filmmaker continues to be a strong voice in feature films. The film presents a fictionalized account of the power struggle that took place in Russia following the death of Joseph Stalin in 1953. With an all-star cast including Steve Buscemi, Paddy Considine, Rupert Friend, Jason Isaacs, Michael Palin, Paul Whitehouse, and Jeffrey Tambor, The Death of Stalin is Iannucci's grimmest film yet.
14

Monty Python and the Holy Grail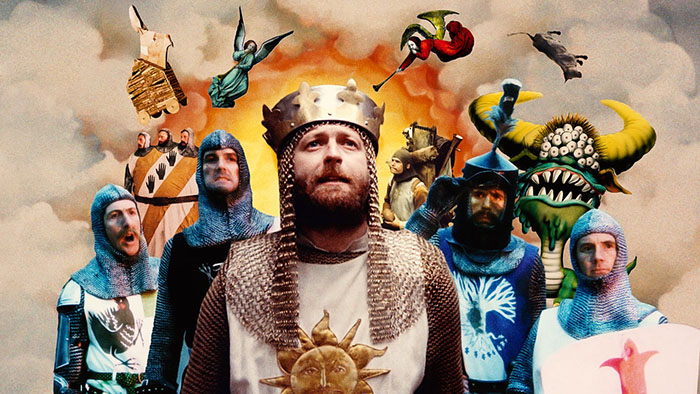 Following the conclusion of Monty Python's Flying Circus, the group didn't wait long to begin releasing theatrical films expanding on their now-legendary comedy chops. The first of three original films, Monty Python and the Holy Grail continues to be praised for being a groundbreaking film in the world of independent comedy. Though original reviews of the film were mixed upon release, the group's loving parody of the legend of King Arthur has become beloved for its weird sense of humor, it's ability to spin out of control at all times, the meta-awareness of the film, and its legendary ending. Though some viewers prefer the successor, Life of Brian, if you've never seen Holy Grail, now is the time to do it.
13

Tucker and Dale vs. Evil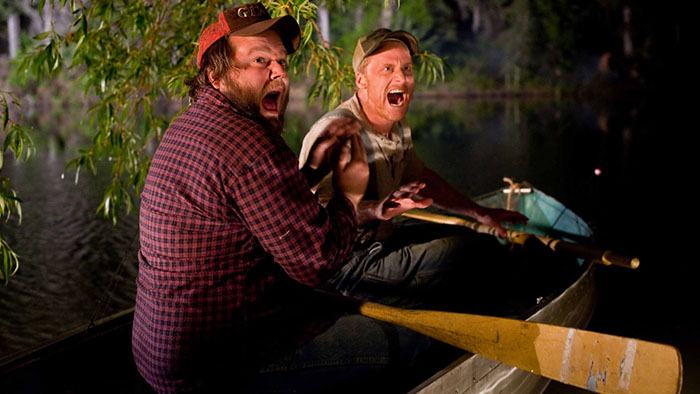 Yes, Tucker and Dale vs. Evil is a horror film, designed to be as bloody and graphic as possible. It's also an incredibly funny film, a horror-comedy that's just as focused on delivering frights as it is laughs. The film stars Alan Tudyk (Firefly, Rogue One: A Star Wars Story) and Tyler Labine (Reaper, Deadbeat) as two well-meaning hillbillies who purchased a lakefront cabin together in the woods. At a gas station outside of camp, the two run into several college students going camping for the weekend. Tucker (Tudyk) pushes Dale (Labine) to talk to Allison, one of the main girls, but ends up simply frightening her instead. While Tucker and Dale work on reconstructing their cabin, the nearby campers go skinny-dipping together, only for Allison to hit her head and be saved by Dale. While she's recuperating with Tucker and Dale, the rest of the college students trick themselves into believing that she's been kidnapped, and attempt to rescue her—only for everything to go wrong.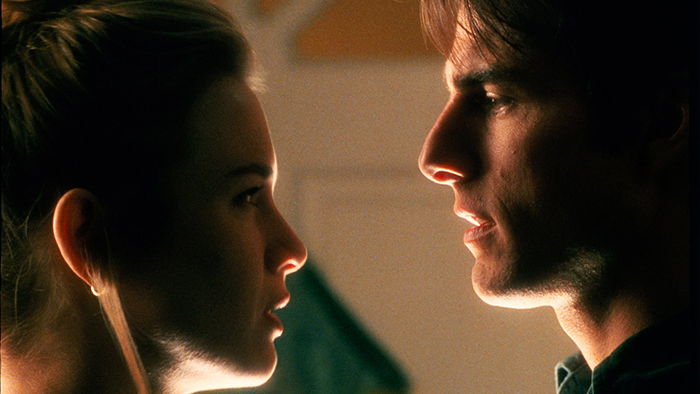 Perhaps the most famous film ever directed by acclaimed filmmaker Cameron Crowe, Jerry Maguire is, in many ways, a perfect film. Endlessly quotable, featuring incredible performances from its wide cast, and noteworthy for so many reasons, it's an excellent sports romcom to throw on at any occasion. When Jerry Maguire, a sports agent at a popular firm, writes a memo that gets him fired, he is forced to start his own management firm on his own, with help from single mother Dorothy Boyd. With only a single client to their name—Rod Tidwell, an up and coming football star—Jerry and Dorothy work hard to get their business off the ground.
11

Monty Python's Life of Brian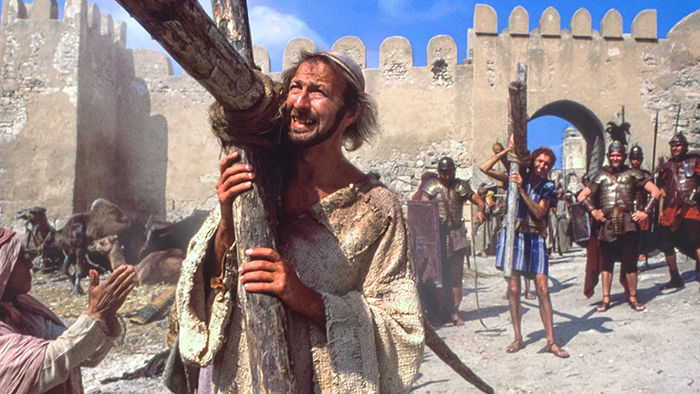 The second Monty Python film is great on its own—as hilarious as Holy Grail, if a bit less surreal—but what truly makes the film interesting is the amount of controversy surrounding its 1979 release. A religious comedy may (mostly) fly under the radar these days, but forty years ago, Life of Brian was accused of being blasphemous, with thirty-nine local authorities in the United Kingdom either banning the film or imposing an X rating that prevented the film from being shown. Countries like Ireland and Norway banned the film entirely, and many of those bans lasted far past the 1980s. The film follows Brian, a young man born on the same night as Jesus, one stable down. Trying to impress a young rebel named Judith, Brian joins the independence movement against Rome, using teachings he heard from Jesus in an attempt to hide from the Romans. When a crowd mistakes him for the Messiah, he'll find himself drawing far more attention than he wanted.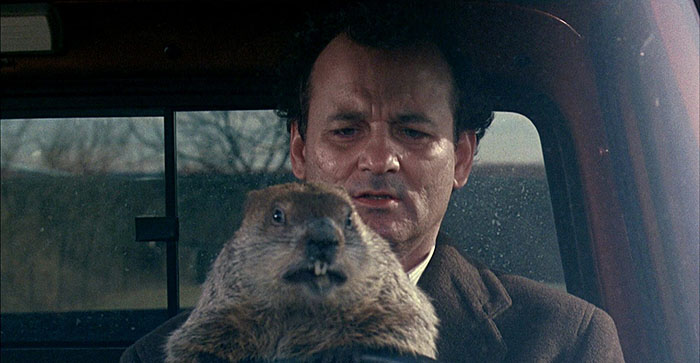 Often considered one of the best comedies of all time, Groundhog Day is absolutely a must-see for film lovers, fans of Bill Murray, or anyone who loves a good comedy. In the film, Murray plays Phil Connors, a local weatherman who is persuaded by his producer Rita (Andie MacDonald) to head out to Punxsutawney, Pennsylvania from their home station in Pittsburgh to report on the groundhog day celebrations. Once there, he finds himself trapped in a snowstorm he himself said would miss the area, and after being forced to spend another night in the "hick town" of Punxsutawney, wakes up to find that he's stuck to repeat Groundhog Day forever. Directed and written by friend and collaborator Harold Ramis, Murray's deadpan schtick never got better than it did in this masterpiece.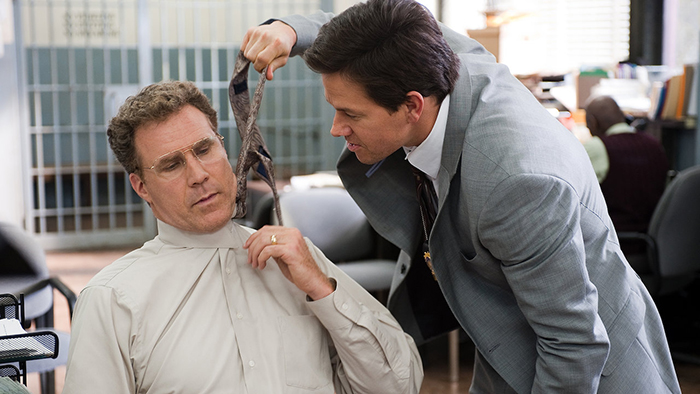 Before Adam McKay moved onto directing politically-charged comedy-dramas like The Big Short and Vice, he dipped his toes into social comedy with The Other Guys, his 2010 team-up with creative partner Will Ferrell. The Other Guys follows NYPD detectives Gamble (Ferrell) and Hoitz (Mark Wahlberg), who have been locked to desk duty for years, away from the fame and headlines their heroic counterparts on the force (Dwayne Johnson, Samuel L. Jackson) managed to grab. When a small case turns out to run a whole lot deeper than anyone expected, the two cops find themselves in over their head as they try to prove to their comrades that they're the duo to get the job done. Set against the financial recession of the late 2000s, The Other Guys is a fantastic film no matter whether you prefer McKay's early comedies or later dramas.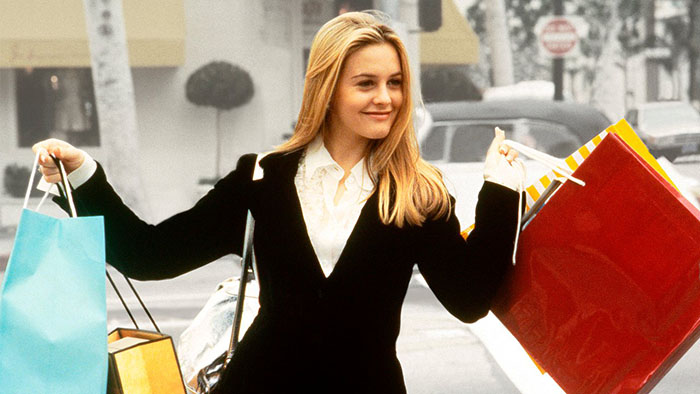 Loosely based on Jane Austin's classic novel Emma, Clueless is a 1995 coming-of-age comedy and one of the best teen films of all time. Clueless follows Cher (Alicia Silverstone), a shallow, rich, and popular teenager living in Beverly Hills and enjoying the peak of her popularity at high school. Seeing herself as a matchmaker, Cher manages to get two of her teachers together, before deciding to help a new student at her school, Tai (Brittany Murphy). After giving Tai a makeover, it doesn't take long before Tai becomes more popular than Cher, causing the once-queen of the school to reconsider her entire life's philosophy—all while falling for her ex-stepbrother Josh (Paul Rudd).
7

Walk Hard: The Dewey Cox Stories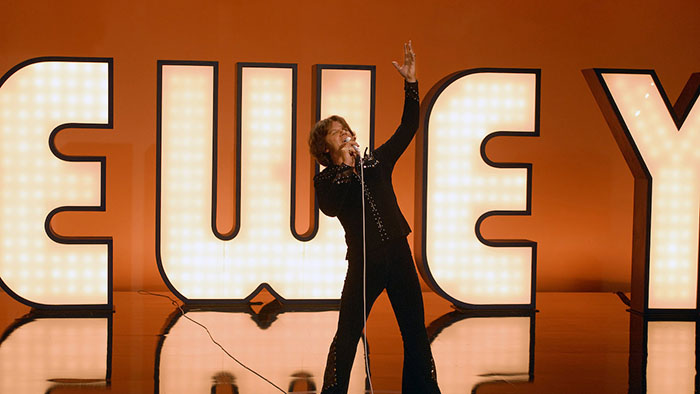 A direct parody of the musical biopic film that Hollywood has become overpowering over the last two decades, it's truly a wonder that Walk Hard: The Dewey Cox Story didn't kill biopics for good. The film follows the titular character from childhood to old age, with his "life story" influenced by dozens of actual musicians, including Roy Orbison, Bob Dylan, John Lennon and more. Of course, at its core, the film is a parody of Walk the Line, the 2005 Johnny Cash biopic starring Joaquin Phoenix. Despite bombing at the box office, the film has become a cult-classic, and is now considered one of the best comedies of the 2000s. From its celebrity cameos to its infamous drug scenes, Walk Hard is a can't-miss on Netflix.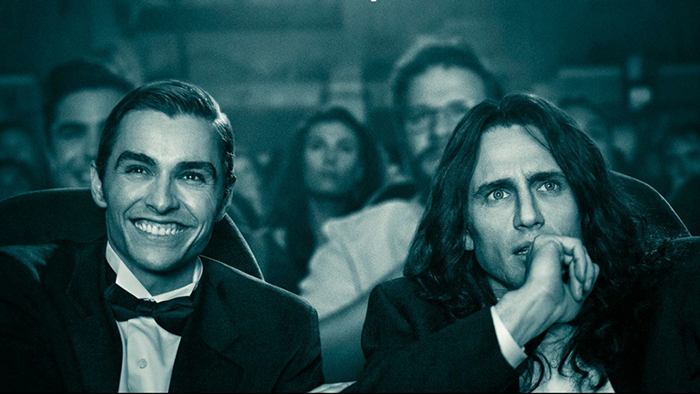 Directed by and starring James Franco, The Disaster Artist is an adaptation of the bestselling book of the same name. The film tells the story of Tommy Wiseau, a mysterious and secretive man who moves from San Francisco to Los Angeles with friend and fellow wannabe actor Greg Sestero to attempt to hit it big. When Tommy fails to pick up any major auditions, he chooses to become a director himself, writing his own film and financing it with his savings. Hiring a film crew and casting Greg as one of the main characters, the film goes off the rails immediately as Wiseau reveals himself to be completely inadequate in artistic direction and leadership, straining his friendship with Greg and leading to the creation of one of the worst films of all time: The Room. With an all-star comedic cast and a go-for-broke performance from Franco as Wiseau, The Disaster Artist is the perfect film for fans of The Room and newcomers alike.
30 Best Kids Movies on Netflix [Summer 2020]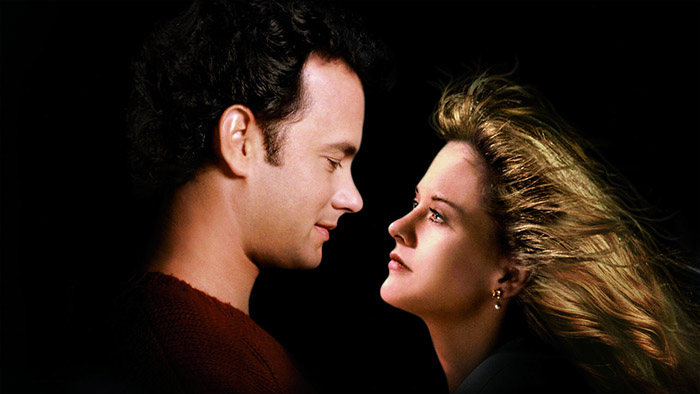 Nora Ephron didn't work exclusively in the realm of the romantic comedy, but between When Harry Met Sally…, You've Got Mail, and of course, Sleepless in Seattle, she proved herself to be the master of the meet-cute. Sleepless in Seattle was Ephron's second time behind the camera, reuniting with Meg Ryan after working together on When Harry Met Sally… Ryan plays Annie Reed, a reported in Baltimore, who tunes into a talk-radio program offering advice on love. Meanwhile, Sam Baldwin (Tom Hanks) is a grieving widower who recently moved to Seattle with his son Jonah. Jonah places a call to that same radio show asking to help find his father a new wife, and when Sam begrudgingly gets on the line to discuss his feelings, Annie finds herself falling for him—despite her recent engagement.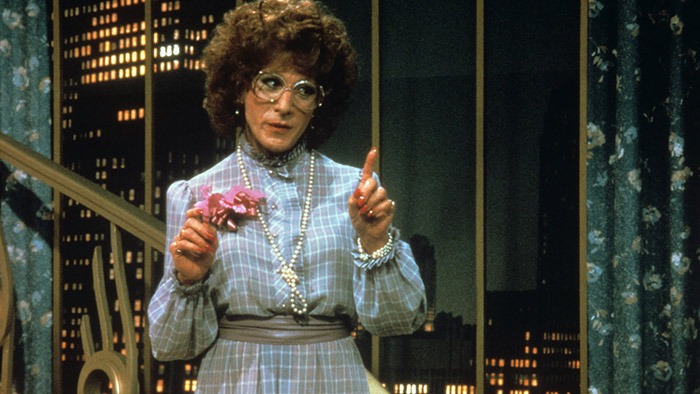 It's hard to remember a time when the Oscars actually honored comedies for Best Picture, but Tootsie—directed by Sydney Pollack and featuring a screenplay with uncredited additions from Barry Levinson and Elaine May—managed to make it on the list. Tootsie follows New York actor Michael Dorsey (Dustin Hoffman), a talented perfectionist who is so hard on himself and others that his agent (Sydney Pollack) can no longer find work for him. After a soap opera audition goes poorly, Michael reinvents himself as actress Dorothy Michaels and wins the part. What was supposed to be a short-lived role turns into a long-term contract, but when Michael falls for his castmate Julie (Jessica Lange), complications develop that could wreck everything.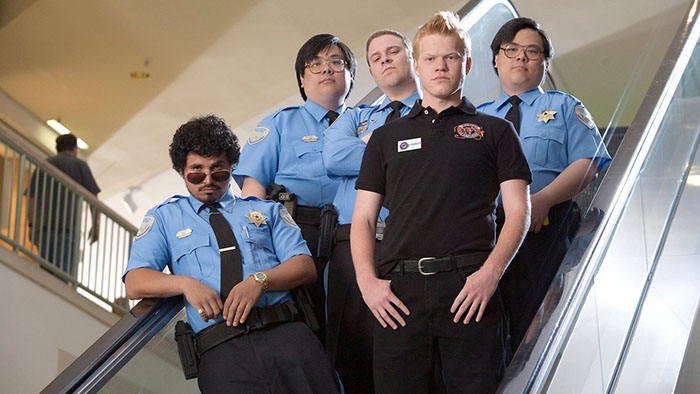 If you've loved the work of Jody Hill on his shows like Eastbound and Down, Vice Principles, and The Righteous Gemstones, you'll love Observe and Report, Hill's 2009 black comedy film starring Seth Rogen. The film follows Ronnie Barnhardt, the head of security at the Forest Ridge Mall. Ronnie takes his job very seriously, enforcing mall rules with an iron fist. When a flasher strikes Forest Ridge, Ronnie sees a chance to display his unappreciated cop skills and bring the felon to justice, and, at the same time, impress his dream girl (Anna Faris) and win a coveted spot at the police academy. The film's tenth anniversary in 2019 also marked Rogen's first time in finally admitting that the team behind Paul Blart: Mall Cop, a film that came out just months before, had ripped off Observe and Report after seeing the script.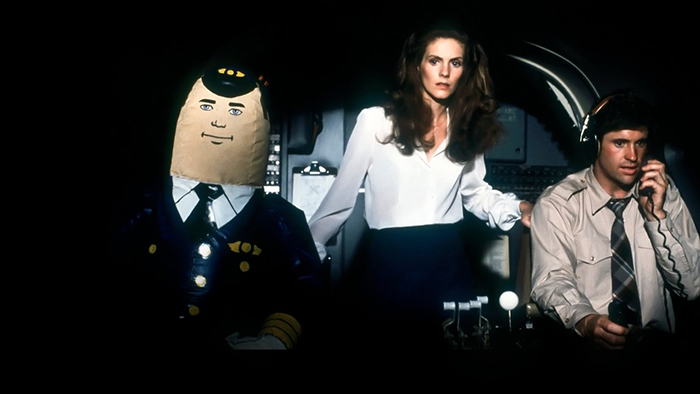 The parody film that kickstarted four decades of slapstick crossed with cinema mockery, Airplane! is one of the funniest films ever made, and now you can catch up with all the laughs, gags, and classic catchphrases that Jim Abrahams and brothers Jerry and David Zucker created. A direct parody of the disaster film genre—and more specifically, the airplane genre that had seen a boom in the 1970s with Airplane 1975—Airplane! follows the passengers and crew of a jetliner, who find themselves incapacitated due to food poisoning. With the hopes of recovering the plane's captains seemingly lost, an alcoholic pilot on board the flight must come together with his ex-girlfriend—a stewardess herself—to bring the plane to safety.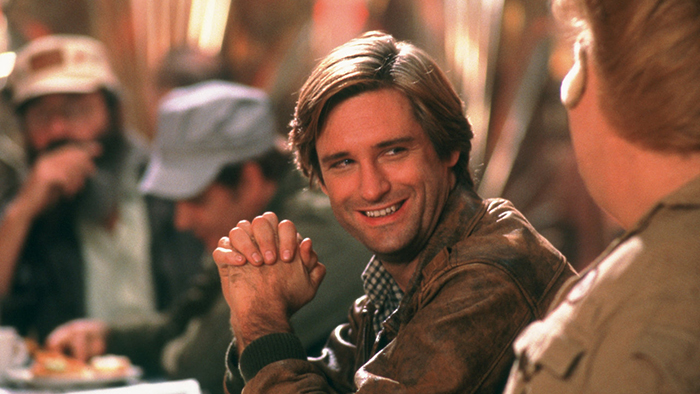 From 1967's The Producers to 1995's Dracula: Dead and Loving It, Mel Brooks made his career as a director out of lovingly skewering Hollywood, cinema, and the world of the arts as a whole. Whether he was mocking Frankenstein's monster or crafting one of the best Hollywood comedies ever made in Blazing Saddles, Brooks made it his job to poke fun at all aspects of our society through the lens of film. Spaceballs is perhaps his most direct parody, aimed squarely at the world of Star Wars. The film follows the evil Dark Helmet (Rick Moranis), as he attempts to kidnap Princess Vespa (Daphne Zuniga) in order to steal oxygen from her home planet. When space pilot Lone Starr (Bill Pullman) arrives to save the day along side his half-man, half-dog co-pilot Barf (John Candy), they'll set off into a galaxy of unknowns.
Disclaimer: Some pages on this site may include an affiliate link. This does not effect our editorial in any way.